Being on the ketogenic diet doesn't mean you can't enjoy flavorful Thanksgiving. Here are the Best 20 Dairy-Free Keto Thanksgiving Side Dishes that you can make to surprise your guest.
20 Dairy-Free Keto Thanksgiving Side Dishes
Clean Keto Candied Butternut Squash is the perfect side dish in the fall when you are craving something sweet and savory with all the aromas of fall!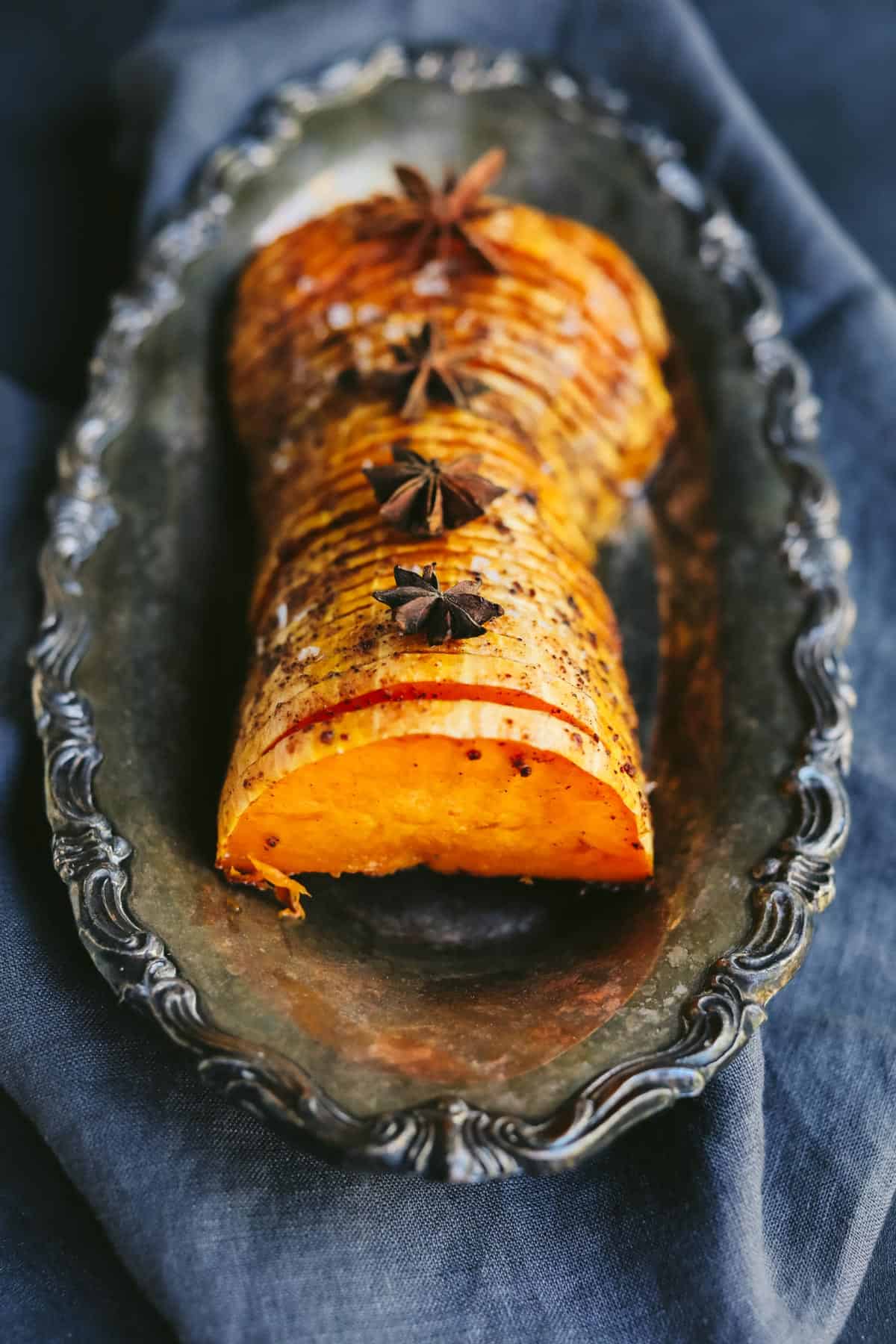 This is hands down the best Cauliflower Mash recipe I have ever made!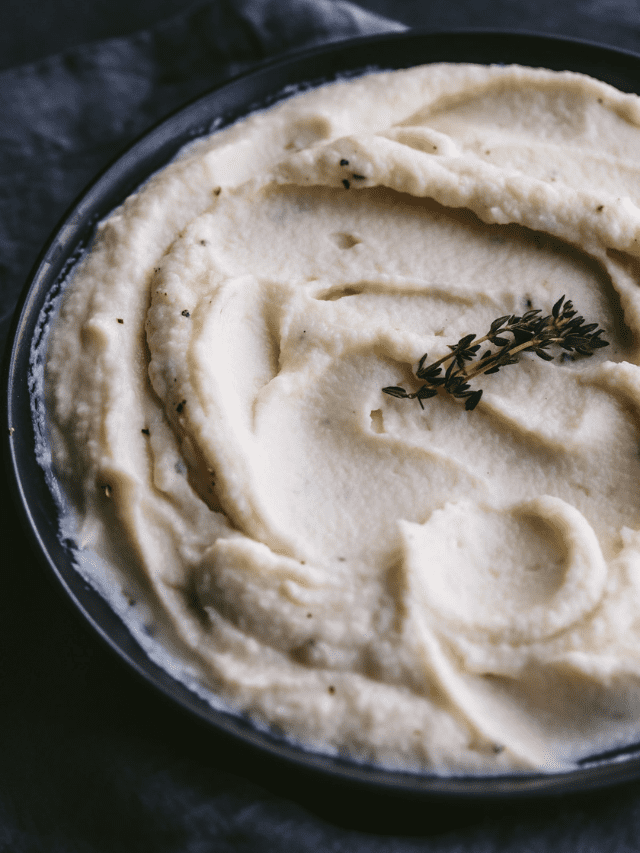 Thanksgiving is not the same without cranberry sauce, and this by far is the best Keto Cranberry Sauce on the internet!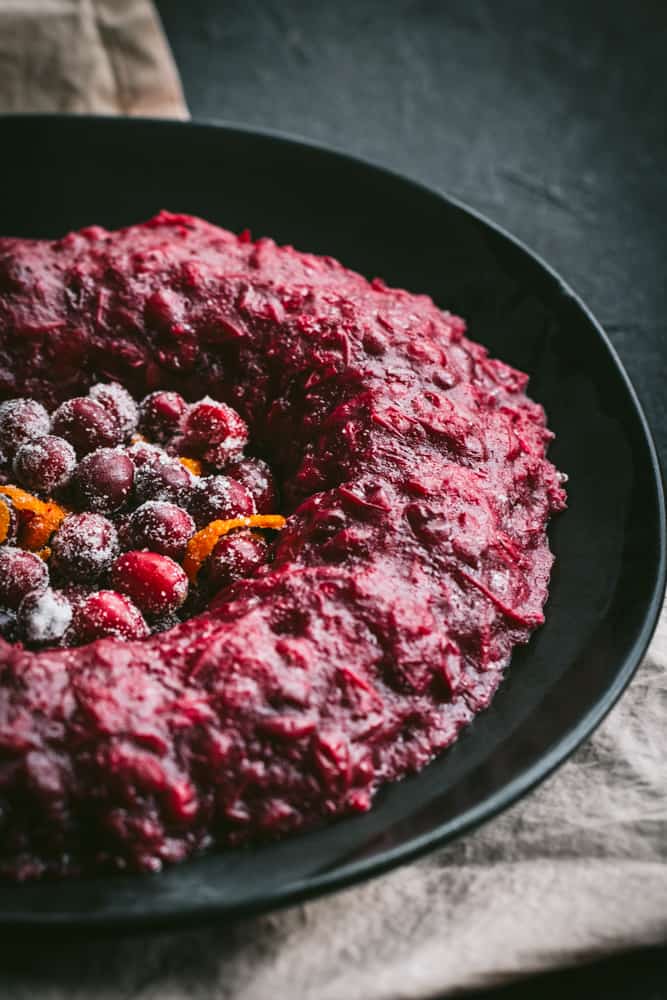 This dairy-free buffalo chicken dip is Clean Keto approved and the perfect appetizer for your Super Bowl Party or any party, really.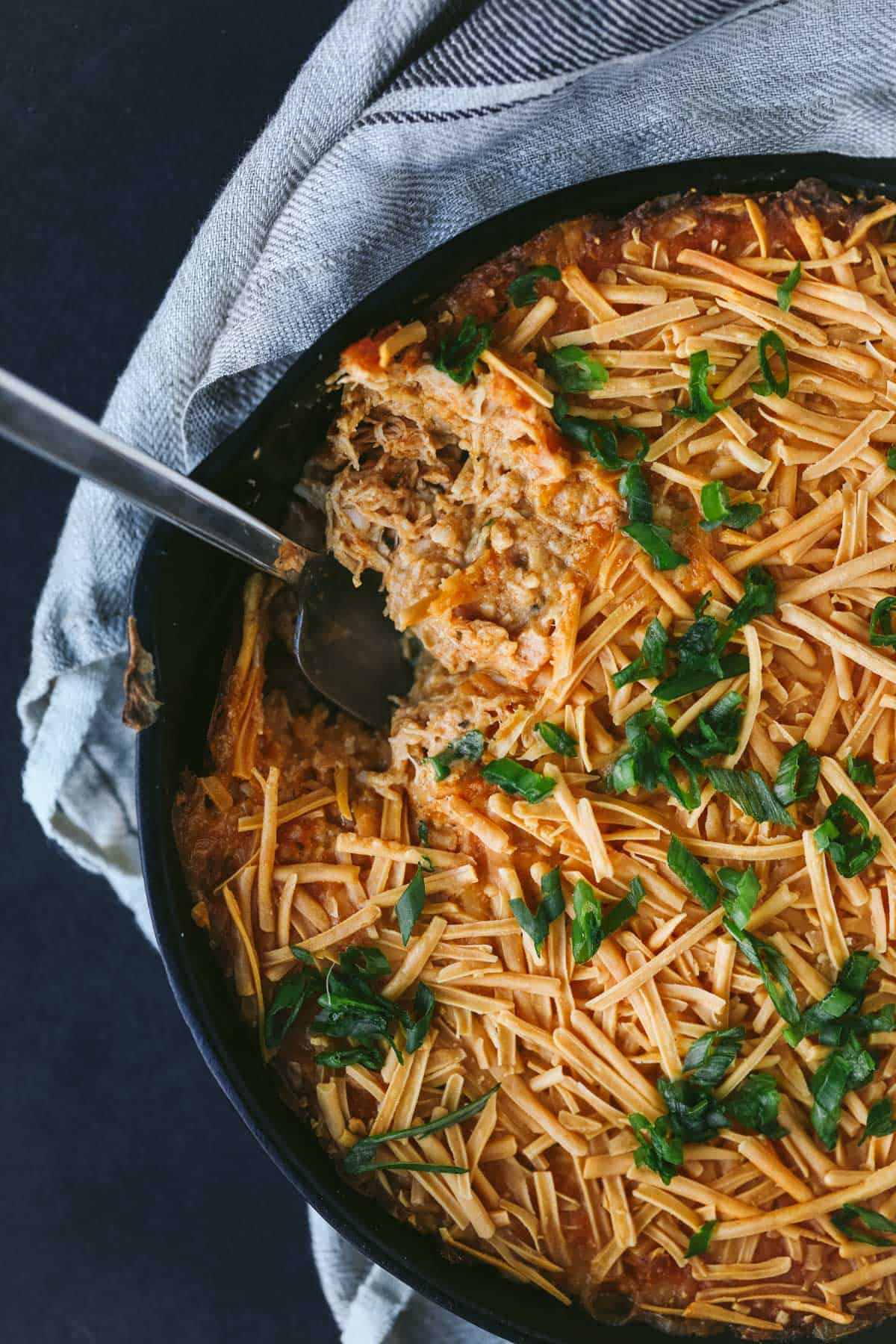 I generally like to lightly saute green beans, but in winter – when I use the oven more – I love to add this recipe to my rotation.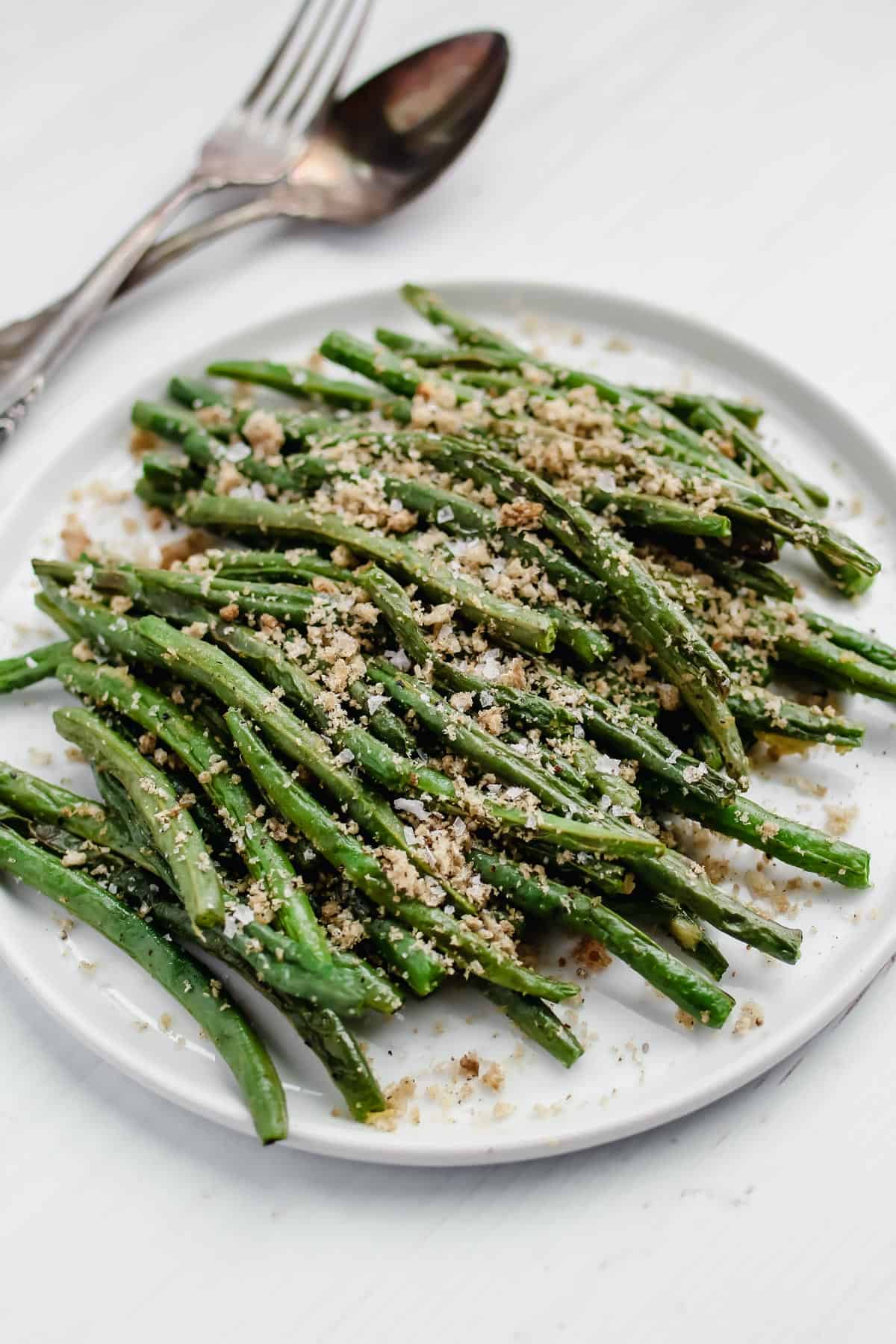 This is one of my favorite Brussels Sprouts recipes. With Bacon Maple Brussels Sprouts, You get the sweetness from the maple syrup and the salty from the bacon.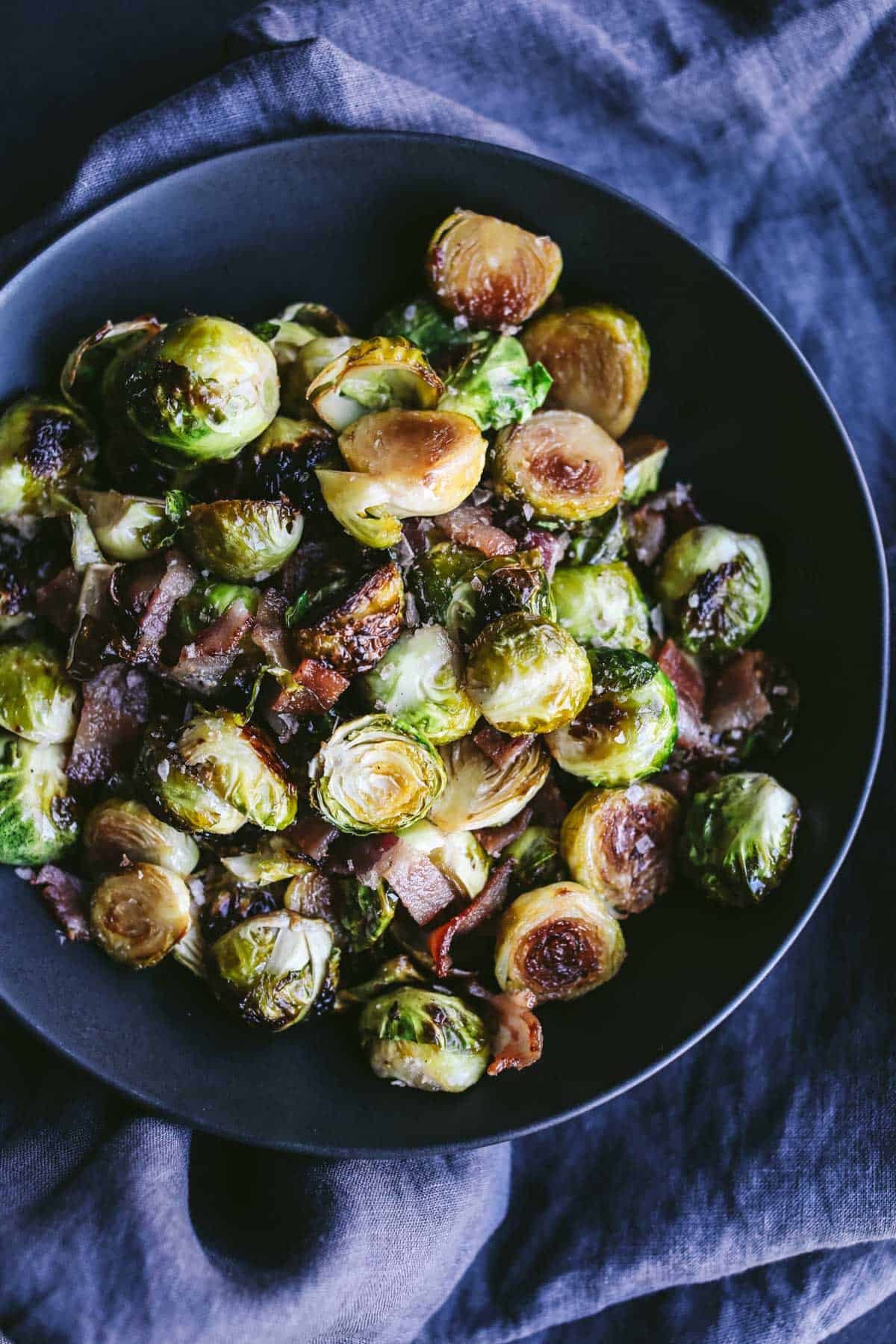 How do you make asparagus even better? Wrap it in bacon, that's how! This keto bacon-wrapped asparagus bundle with maple glaze will win over even non-asparagus lovers!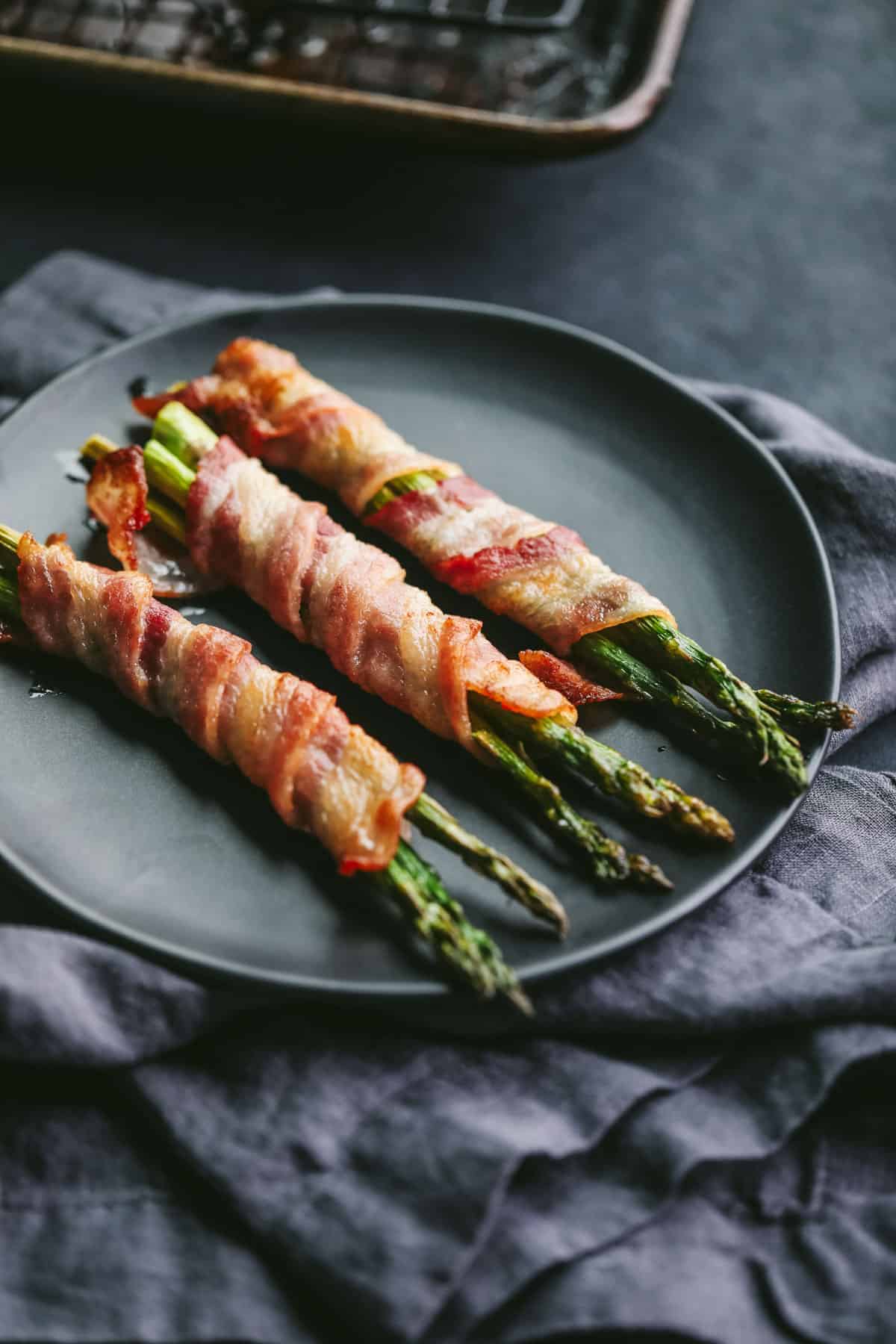 Keto Butternut Squash Soup – in addition to Pumpkin – is a fall classic. You will love the flavors and simplicity of this soup. Also, it's Clean Keto Approved which means it's dairy-free!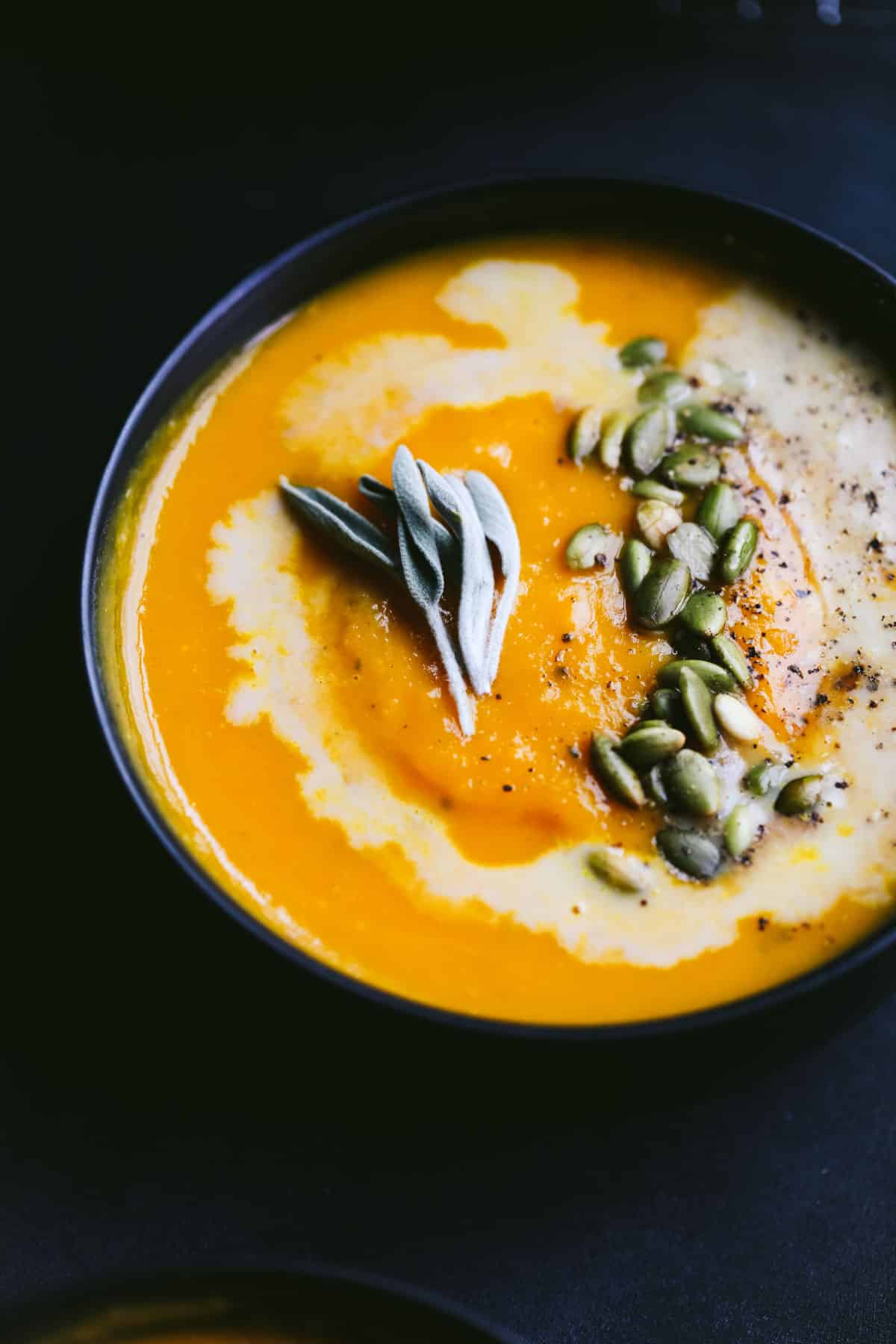 This Roasted Broccoli with Garlic and Lemon is my favorite way to make Broccoli that goes perfectly with any dish!
This low-carb pecan stuffing uses Keto Cornbread, apples, and pecans to make a perfect dressing for your roast.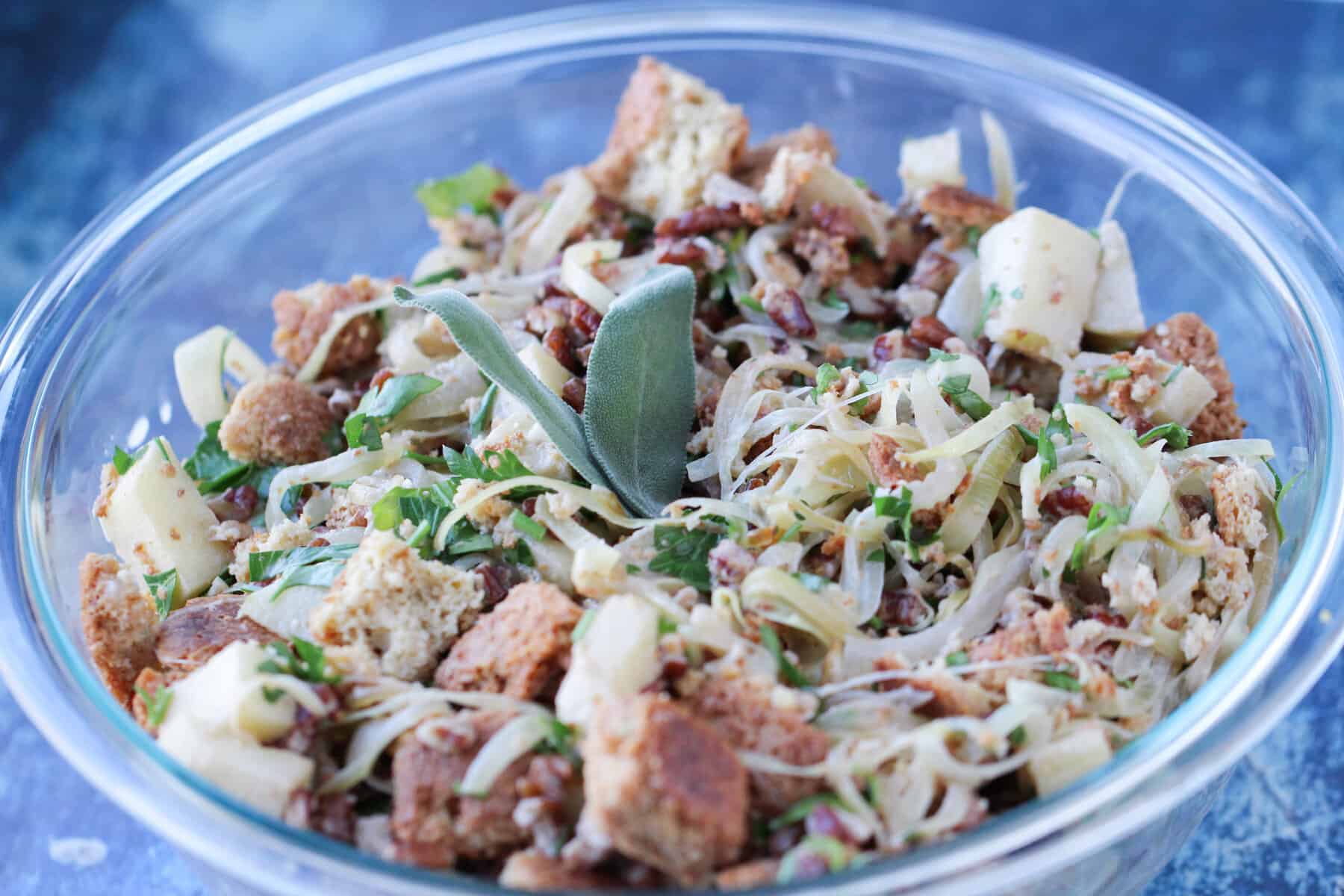 Easy keto cauliflower stuffing is flavorful, caramelized, herby, and savory. With 10 minutes of prep, it's perfect for your Thanksgiving table!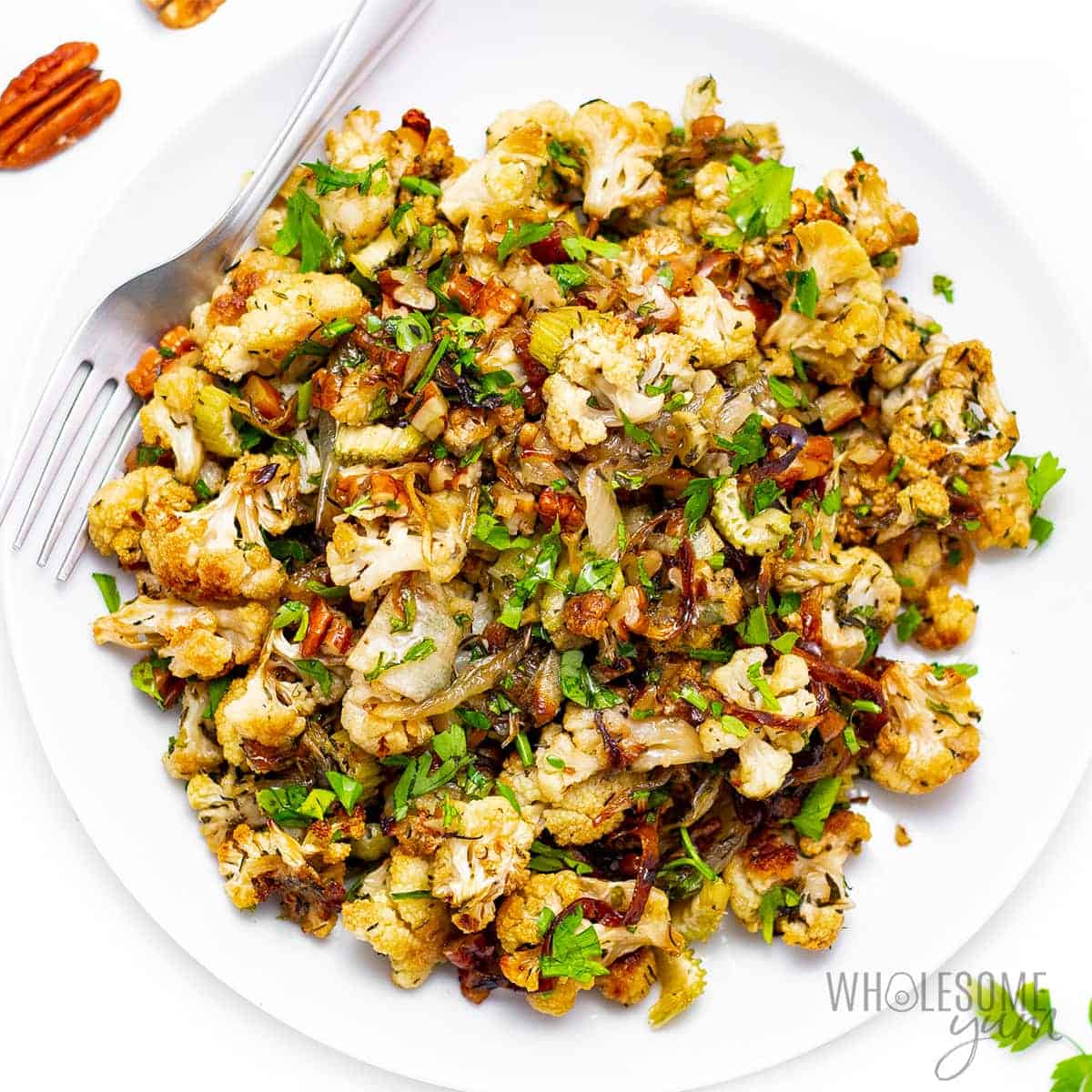 If you are bored with plain old steamed broccoli, this Gochujang Sesame Broccoli will spice things up in your veggie routine!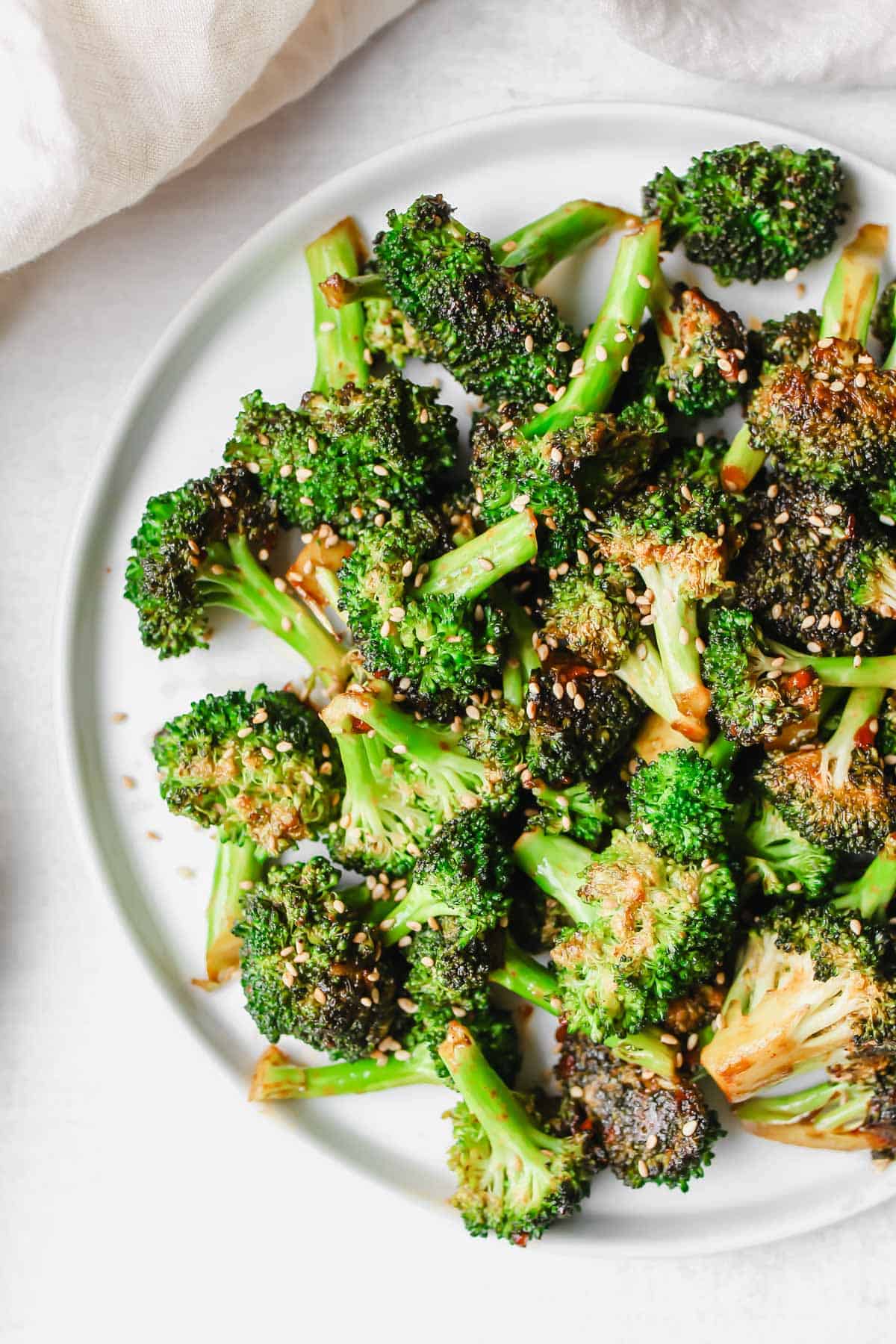 This shrimp and avocado salad combine juicy seafood with crisp veggies, fast! Best of all, avocado shrimp salad takes just 15 minutes.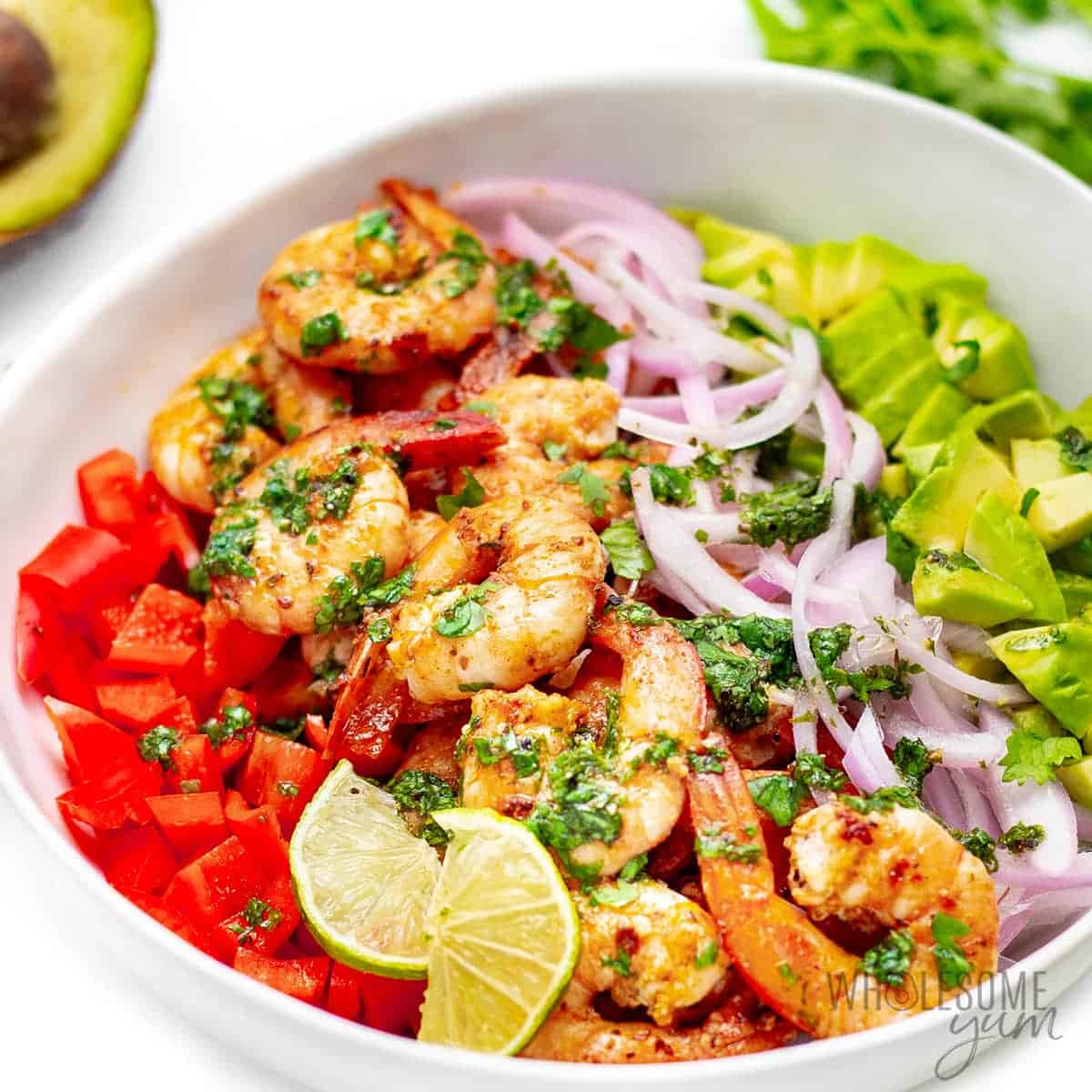 Smashed cucumber salad combines simple ingredients with a clever technique to create a zesty Asian side dish. Done in just 20 minutes!
This Roasted Buttery Mushrooms and Bacon is a really easy side dish that you can make for any occasion or even for your lunches and dinners!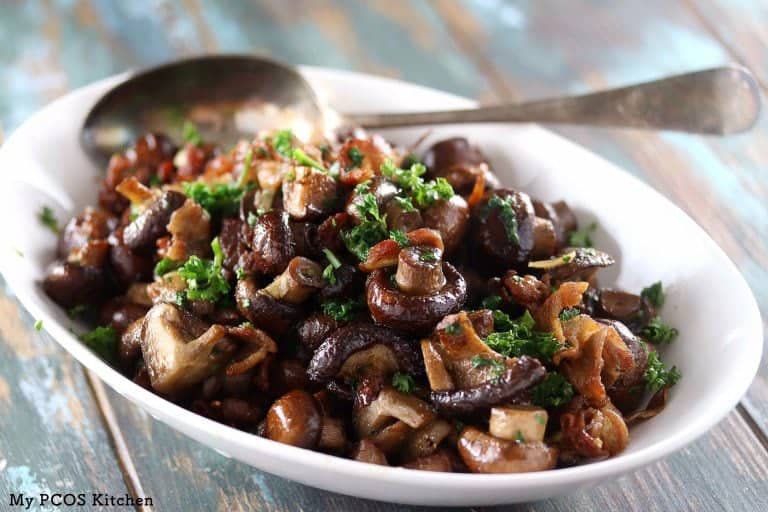 This Keto Gravy uses turkey necks and soy sauce which packs an umami flavor to your mashed Cauliflower or Roast.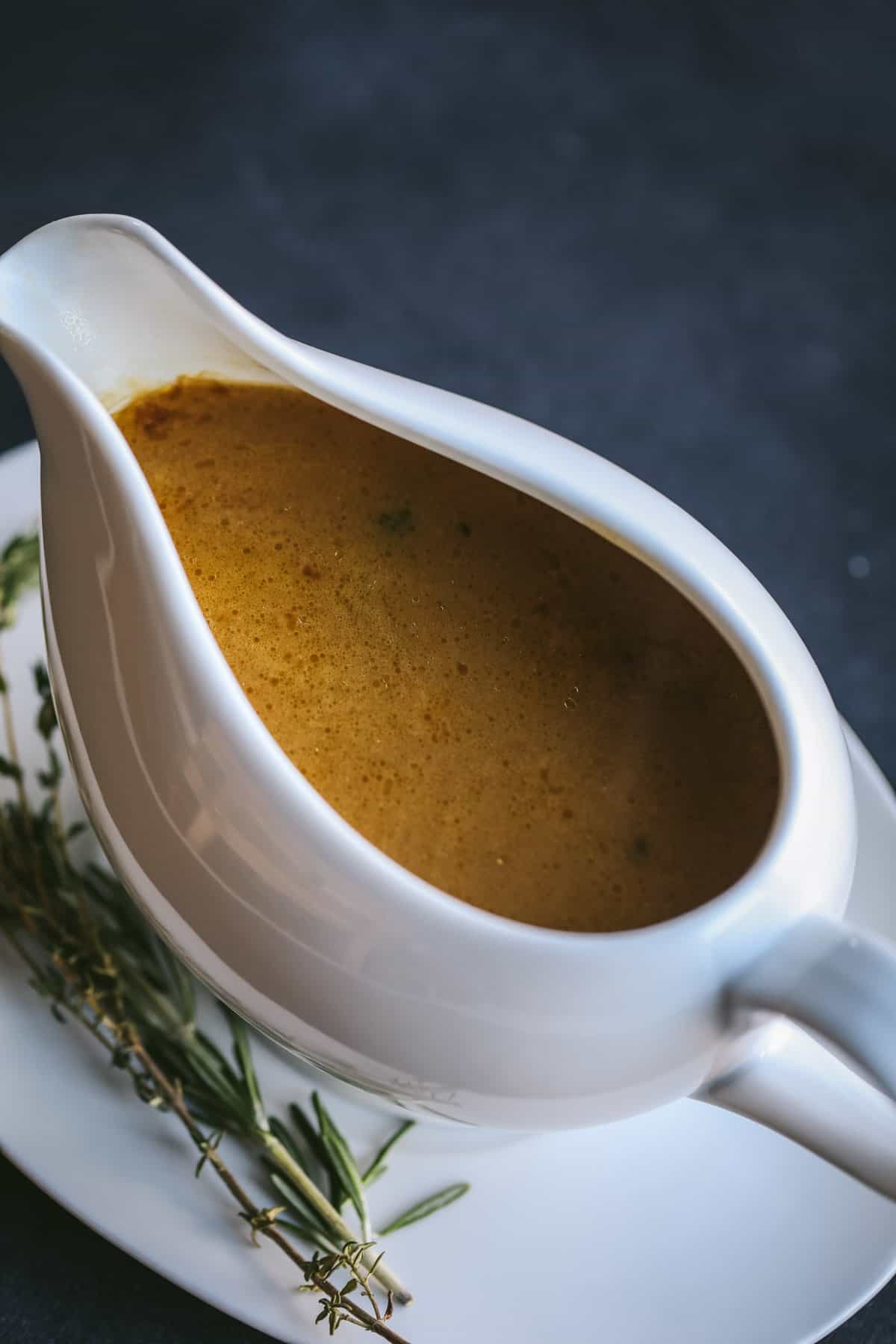 The best balsamic-maple roasted Brussels sprouts with butternut squash, pecans, cranberries, and avocado-roasted garlic dressing. Ultimate healthy vegan Thanksgiving side dish ready in just 40 minutes!
A fresh, crunchy side salad for your fall table.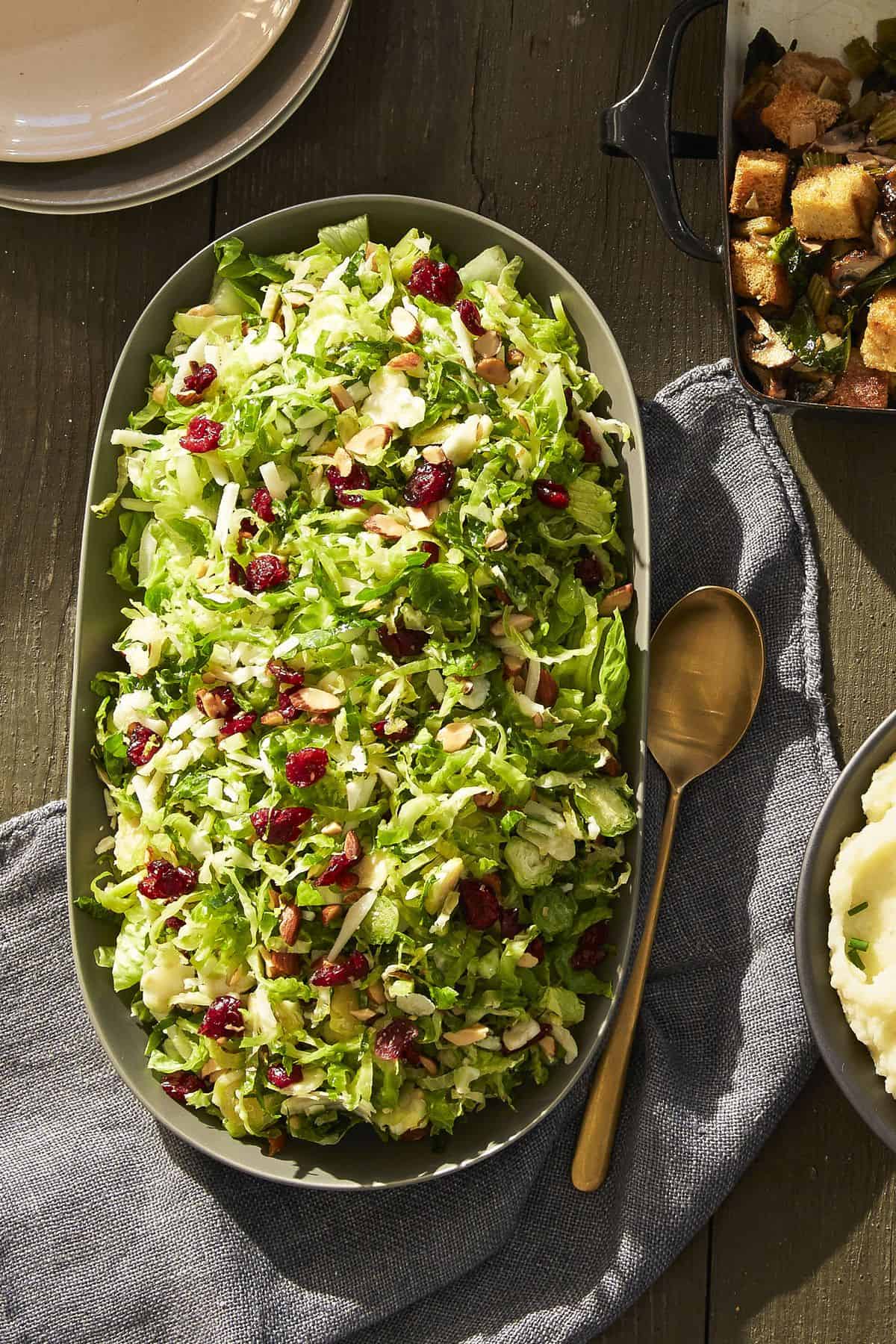 Roasted Lemon Asparagus is an easy and delicious Keto and Low Carb friendly side dish that pairs well with any meal!
Stir-fried garlic bok choy is a healthy and delicious side dish for just about any meal! You can make this easy recipe in 10 minutes with only 4 ingredients.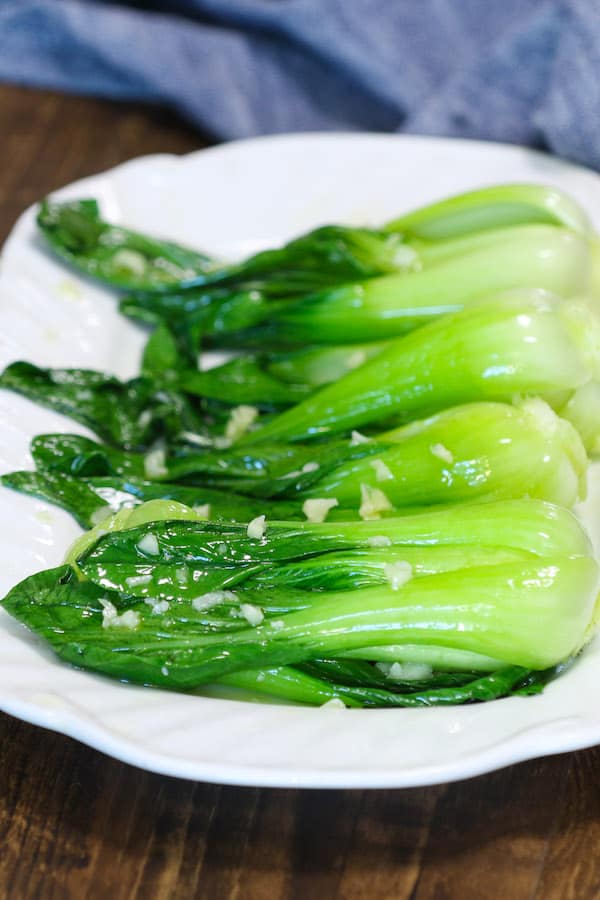 More Keto recipes to try:
Are you curious about What is Clean Keto Carb Cycling? Check out my post and learn if this way of eating is right for you.