Candied Butternut Squash is the perfect side dish in the fall when you are craving something sweet and savory with all the aromas of fall!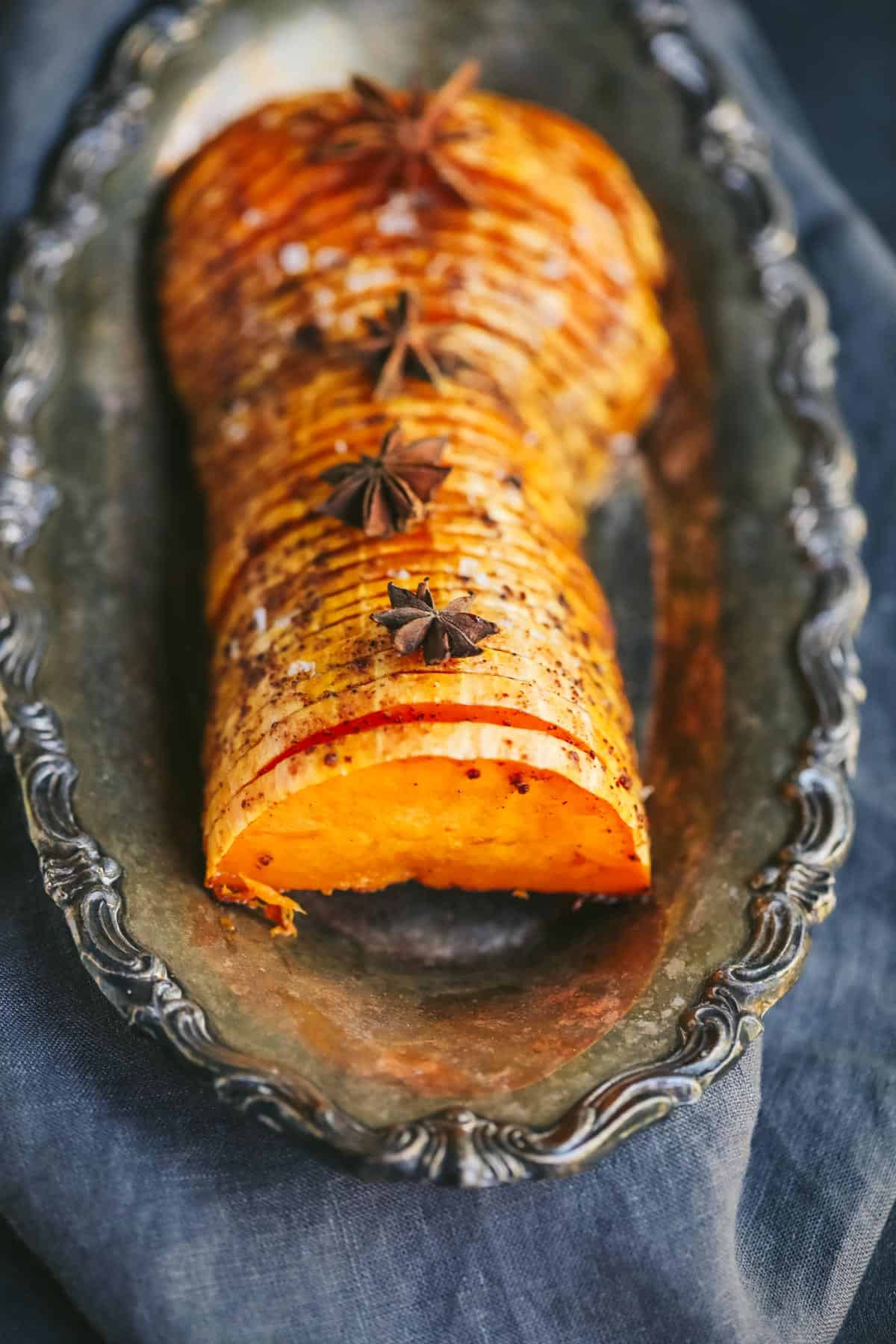 Butternut squash season is here! I know this because my mom ever so kindly gave me about 20 lbs of it a few weeks ago. I'm not even kidding, look at the picture below.
There is only so much you can do with butternut squash, so I'm going to get creative and think outside of the box.
Let's say; there will be a lot of butternut squash recipes coming your way. Think of it as a good thing though! I will be giving you ideas for the upcoming holidays.
Not to mention how budget-friendly this vegetable is since it's in season. I'll share some traditional and non-traditional recipes with my healthy twist on them.
I think it's appropriate to start with classic, roasted butternut squash. Besides making soup, I believe this is the most common way it's prepared.
I made some adjustments to the classic version to make it sugar and carb-free, so more nutritious for you and your guests!
Speaking of healthy, let's go over some health benefits of butternut squash ( I know you are dying to know)
What is Clean Keto?
Before we begin, let's take a moment to understand what "clean keto" means.
The ketogenic diet, or simply "keto," is a low-carb, high-fat diet that encourages the body to burn fat for energy instead of carbohydrates.
Clean keto, on the other hand, emphasizes consuming whole, unprocessed foods rich in vitamins and minerals.
This approach avoids artificial sweeteners, processed oils, and other unhealthy ingredients commonly found in keto-friendly products. The result is a more nutrient-dense, healthier version of the keto diet.
Why Butternut Squash?
Butternut squash is a versatile, nutrient-packed vegetable that can be used in a wide range of dishes.
It is high in fiber, vitamins A, C, and E, as well as minerals like potassium and magnesium.
Although it contains more carbs than some other keto-approved vegetables, butternut squash can still fit into a well-balanced clean keto diet when consumed in moderation.
Now that you understand the basics, let's get to the main event: creating your very own clean keto candied butternut squash!
Health Benefits of Butternut Squash
Great source of dietary fiber
Loads of potassium
Improves bone health
Includes vitamin B6 for immune health
Has a lot of antioxidant-rich vitamin C
Contains anti-inflammatory effects
..And many more!
is butternut squash keto-friendly?
Butternut squash, with its rich and slightly sweet flavor, is a popular choice for a variety of dishes.
Though not traditionally considered keto-friendly due to its higher carb content, there are ways to incorporate this versatile vegetable into your ketogenic diet.
With a few clever tricks and mindful portioning, you can enjoy roasted butternut squash while maintaining ketosis.
Mind Your Portions
The key to incorporating butternut squash into a keto-friendly meal plan is to pay close attention to your portion sizes.
Instead of making it the main ingredient, use smaller amounts as a flavorful accent to other low-carb ingredients in your dish.
By being mindful of your portions, you can enjoy the benefits of butternut squash without consuming too many carbs.
Mix It Up with Lower-Carb Veggies
Combine butternut squash with other low-carb vegetables like zucchini, cauliflower, or leafy greens.
Doing this helps to lower the overall carb content of your dish, allowing you to enjoy the unique taste of butternut squash while adhering to your keto diet.
Experiment with Butternut Squash Variations
You can also experiment with different ways of preparing butternut squash to create unique, keto-friendly dishes.
For example, try making a butternut squash "mash" by combining it with lower-carb alternatives like cauliflower or turnips.
This can be a great way to enjoy a comforting and delicious side dish without the high carb count.
Use Butternut Squash as a Flavor Enhancer
Consider using butternut squash as a flavor enhancer in your keto-friendly recipes.
You can roast small amounts and mix it into a salad, add it to a frittata with other low-carb veggies, or use it as a topping for your favorite low-carb pizza crust.
The possibilities are endless!
So now that you know all the reasons you should be eating this bright and gorgeous vegetable let's get to the step-by-step of how to make this recipe!
How long does it take to bake butternut squash?
The time it takes to bake roasted butternut squash depends on the size and how it's prepared. Here's a general guideline for baking butternut squash:
Preheat your oven to 400°F (200°C).
Cut the squash in half lengthwise and remove the seeds.
Place the squash halves cut-side down on a baking sheet lined with parchment paper or aluminum foil.
For cubed or sliced butternut squash:
Peel the squash and cut it into 1-inch (2.5 cm) cubes or slices.
Toss the cubes or slices in a little bit of olive oil, salt, and pepper or your choice of seasoning.
Spread them out in a single layer on the prepared baking sheet.
Baking times:
For halved butternut squash, bake for 40-50 minutes, or until the flesh is tender when pierced with a fork.
For cubed or sliced butternut squash, bake for 25-30 minutes, or until the pieces are tender and lightly browned, stirring occasionally for even cooking.
Always keep an eye on the squash while it's baking, as oven temperatures may vary, and the cooking time can depend on the size and thickness of the pieces.
Tips for the Perfect Clean Keto Candied Butternut Squash
Use high-quality ingredients:
To ensure your clean keto candied butternut squash is as healthy and delicious as possible, use only high-quality ingredients.
Opt for organic, non-GMO butternut squash, grass-fed butter, and natural sweeteners like erythritol or monk fruit.
Customize the spices:
While the suggested spices in this recipe create a delightful flavor profile, feel free to experiment with your favorite spices to suit your taste preferences.
For a hint of warmth, you can add a pinch of ground cloves or cardamom.
Adjust the sweetness:
Depending on your personal taste, you may want to adjust the amount of sweetener in the recipe.
Start with a smaller amount and taste as you go to find the perfect level of sweetness for you.
Keep an eye on the cooking time:
Oven temperatures can vary, so keep a close eye on your roasted butternut squash while it bakes.
Make sure to stir the squash halfway through the cooking time to ensure even baking and prevent burning.
Add some crunch:
For added texture and nutty flavor, consider including chopped pecans or walnuts in your clean keto candied butternut squash.
You can also try adding unsweetened shredded coconut or pumpkin seeds for an extra crunch.
Make it dairy-free:
If you're following a dairy-free clean keto diet, you can substitute the grass-fed butter with coconut oil or ghee.
Serve with a keto-friendly whipped cream:
To elevate your clean keto candied butternut squash, serve it with a dollop of homemade keto whipped cream made from heavy cream and a natural sweetener.
Store leftovers properly:
If you have any leftovers, store them in an airtight container in the refrigerator for up to 3 days. Reheat gently in the microwave or oven before serving.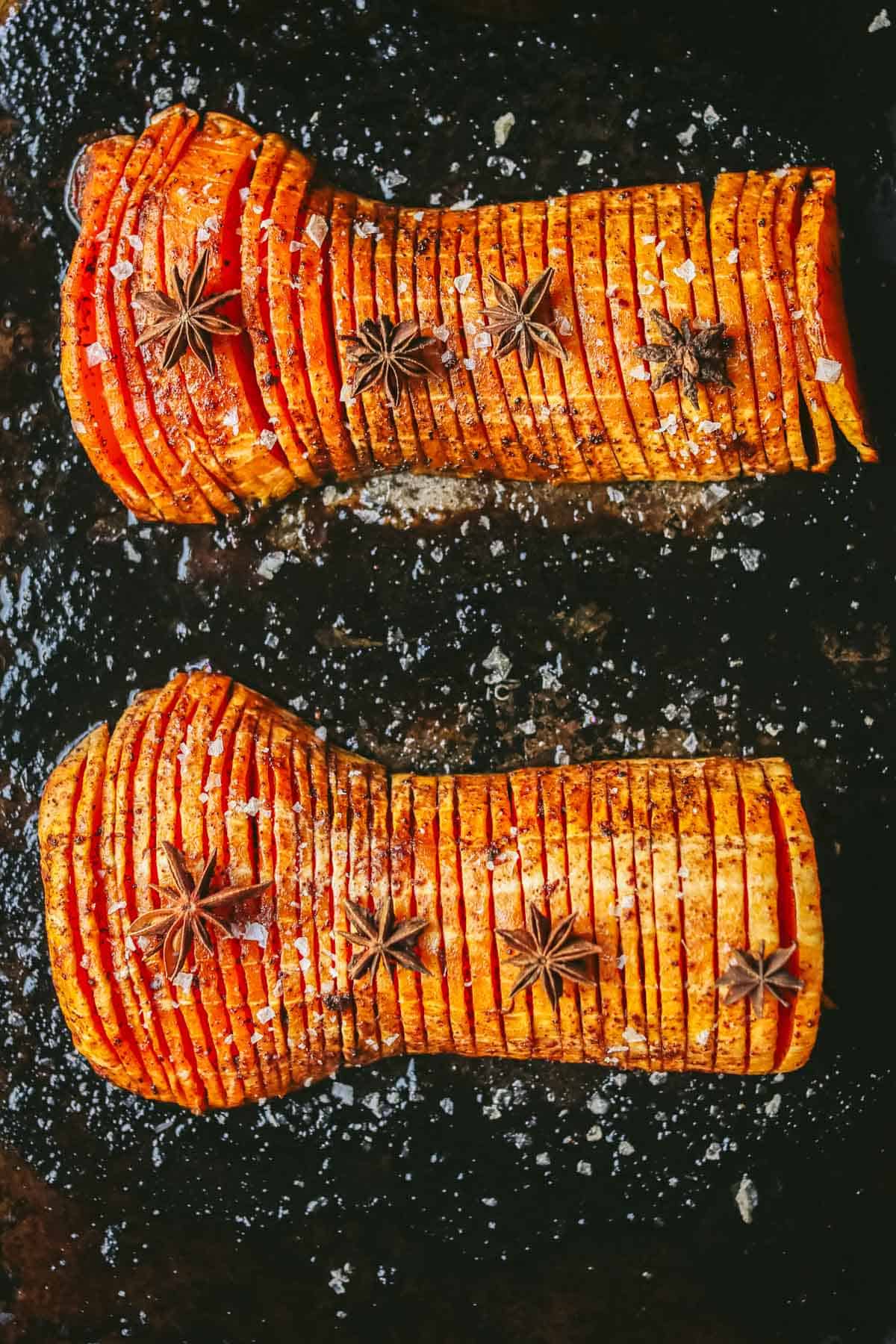 How to make Clean Keto Candied Butternut Squash
Step 1- Gather the ingredients
Step 2- Peel the squash with a vegetable peeler, scoop out the seeds, and rub with oil. Season with salt and pepper. Roast for 15 minutes
Step 3- make the glaze by combining the (melted) butter, Lakanto brown sugar, syrup, cinnamon, nutmeg, and salt in a small bowl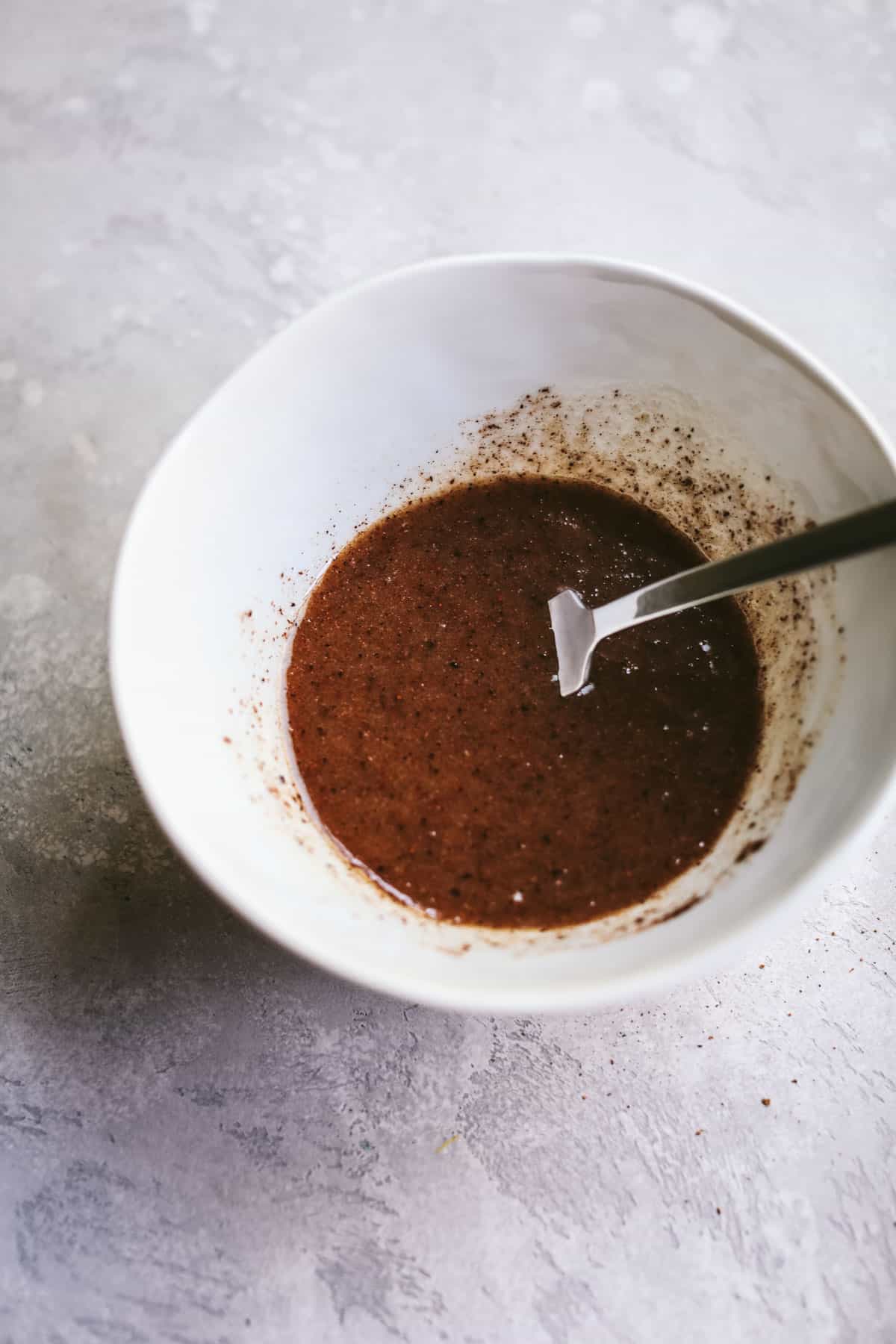 Step 4- Transfer the squash to a cutting board and let it cool for a few minutes before scoring the squash crosswise about half an inch apart
Step 5- Brush with glaze and put back in the oven for 30 minutes, basting with more glaze on every 5-10 minutes
Why this clean keto squash recipe is great for the holidays
The holiday season is synonymous with indulging in delicious food, surrounded by family and friends.
However, sticking to a ketogenic diet during this time can be challenging, especially when it comes to finding the perfect side dish that pleases everyone at the table.
Look no further—introducing Candied Keto Butternut Squash, a scrumptious and festive side dish that is sure to delight both keto and non-keto guests alike.
In this blog post, we'll explore why candied keto butternut squash makes for the ideal holiday side dish and provide a mouthwatering recipe for you to try out during your next holiday feast.
Why Candied Keto Butternut Squash is the Perfect Holiday Side Dish
Nutrient-dense: Butternut squash is packed with vitamins, minerals, and antioxidants, making it a nutrient-dense choice for a holiday side dish. It's an excellent source of vitamins A and C, which can help support your immune system during the colder months.
Low-carb alternative: While candied yams or sweet potatoes are traditional holiday favorites, they can be too high in carbs for those following a keto diet. Candied keto butternut squash offers a lower-carb alternative that still delivers that deliciously sweet and satisfying flavor.
Crowd-pleaser: The combination of sweet and savory flavors in candied keto butternut squash is sure to please a diverse crowd, even those who aren't following a ketogenic diet. This side dish will undoubtedly become a favorite among your holiday guests.
Versatile: Candied keto butternut squash pairs wonderfully with a variety of main courses, from roasted turkey to glazed ham. Its versatility makes it an excellent addition to any holiday meal.
Storing, Freezing, and Reheating Clean Keto Candied Butternut Squash: A Comprehensive Guide
To make the most of this delightful dish and minimize waste, it's essential to know how to store, freeze, and reheat it properly.
We'll guide you through the best methods for preserving your Clean Keto Candied Butternut Squash, so you can savor its rich flavor and health benefits whenever you crave it.
Storing Clean Keto Candied Butternut Squash
After preparing and enjoying your Clean Keto Candied Butternut Squash, transfer any leftovers to an airtight container. Store the container in the refrigerator for up to 4-5 days. It's crucial to keep the container sealed to maintain freshness and prevent the dish from absorbing other flavors in your fridge.
Freezing Clean Keto Candied Butternut Squash
To freeze your Clean Keto Candied Butternut Squash for longer storage, follow these steps: a.
Allow the dish to cool completely to room temperature.
b. Portion the candied butternut squash into individual servings, which will make it easier to reheat later.
c. Place the servings in airtight, freezer-safe containers or heavy-duty freezer bags, leaving a little space at the top for expansion.
d. Label the containers or bags with the contents and date to help you keep track of your frozen items.
e. Store the frozen Clean Keto Candied Butternut Squash for up to 2-3 months.
Reheating Clean Keto Candied Butternut Squash
When you're ready to enjoy your Clean Keto Candied Butternut Squash, follow these steps for optimal results:
a. Thawing: If frozen, transfer the portion you'd like to reheat to the refrigerator and let it thaw overnight.
If you're in a hurry, you can also use the defrost setting on your microwave, following the manufacturer's instructions.
b. Oven Reheating: Preheat your oven to 350°F (175°C).
Place the thawed or refrigerated candied butternut squash in an oven-safe dish and cover it with aluminum foil to prevent it from drying out.
Reheat the dish for 15-20 minutes, or until it's heated through and reaches an internal temperature of 165°F (74°C).
c. Microwave Reheating:
Transfer the thawed or refrigerated candied butternut squash to a microwave-safe dish. Cover it with a microwave-safe lid or another microwave-safe plate to keep the moisture in.
Reheat the dish in 1-minute intervals, stirring between each interval until it's heated through and reaches an internal temperature of 165°F (74°C).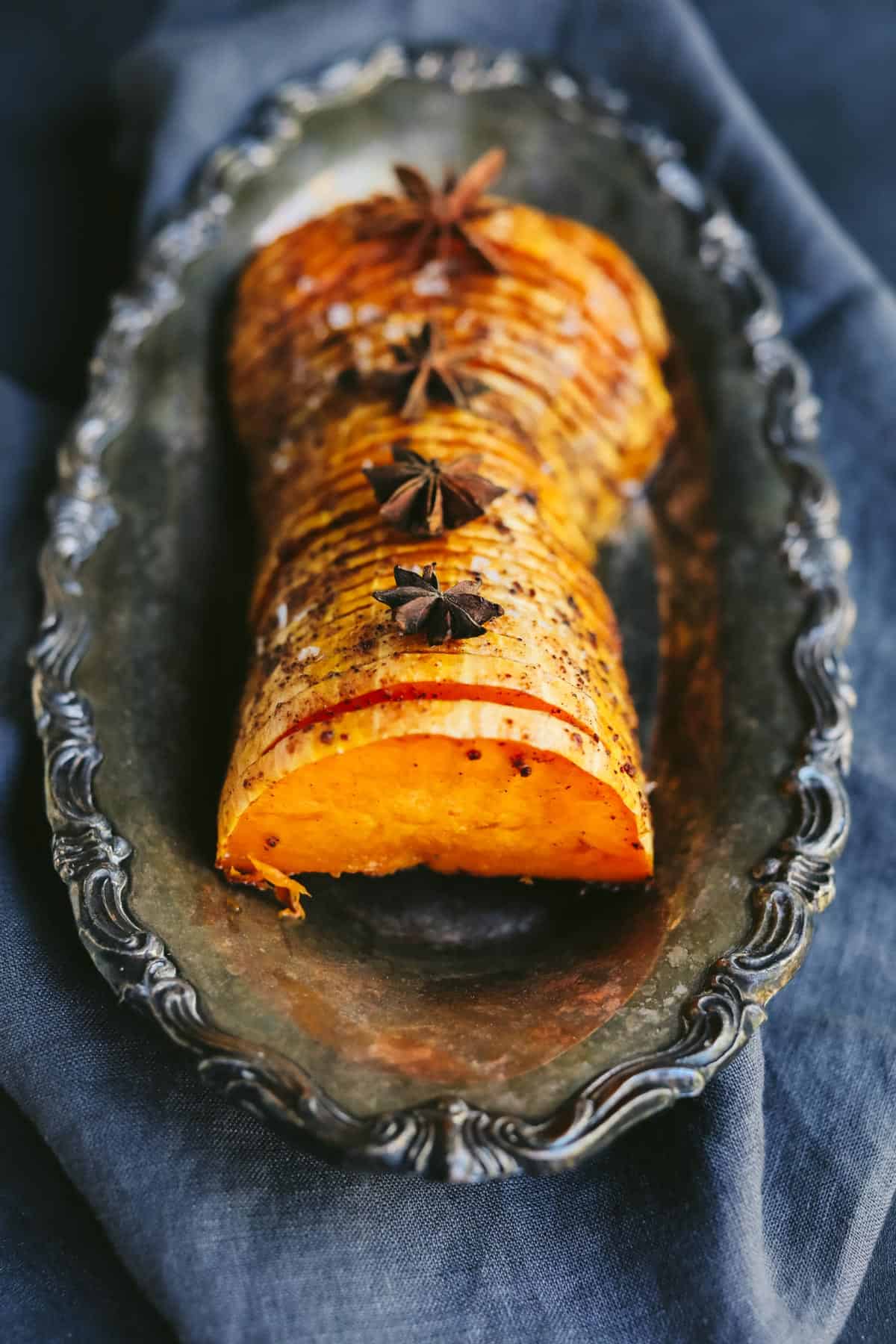 This post contains an affiliate link in which if a purchase is made I receive a commission at no additional cost to you. Thank you for your support!
More Keto Recipes to try: