Is there anything better than Lemon Butter Garlic Shrimp?? Totally worth the garlic breath, 100%! You will love this Clean Keto Lemon Garlic Shrimp and Asparagus meal because it's so easy and filling!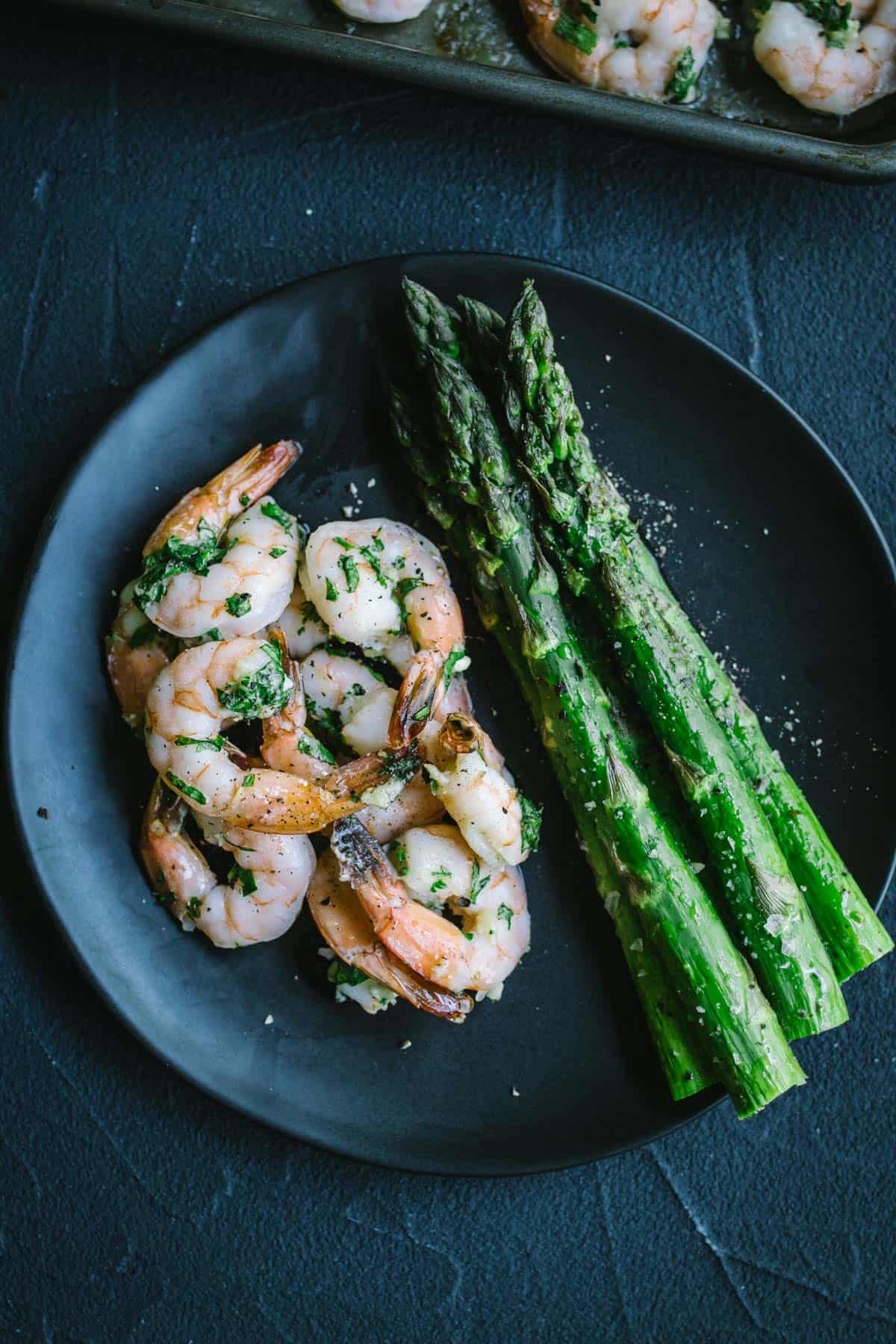 Have dinner ready in less than 30 minutes with this quick and easy recipe – perfect for a weeknight meal for two or an intimate dinner party.
Sheet pan meals work for all seasons. In fall and winter, I turn to my hearty Clean Keto Chicken Shawarma Sheet Pan Meal or Italian Chicken and Veggie Sheet Pan Dinner. But in summer I love making lighter dishes, like my Keto Teriyaki Salmon Sheet Pan Meal, and this Keto Lemon Garlic Shrimp and Asparagus Sheet Pan Meal.
I love cooking shrimp. It's a healthy, lean protein that takes just a few minutes to cook. It tastes amazing in so many dishes with a variety of flavors. I keep them on hand in my freezer for quick and easy meals.
Can I use frozen shrimp?
Yes, you can DEFINITELY use frozen shrimp. In fact, because they are so small and quick to defrost, you don't even have to thaw the shrimp first. You can cook them straight from frozen on a sheet pan.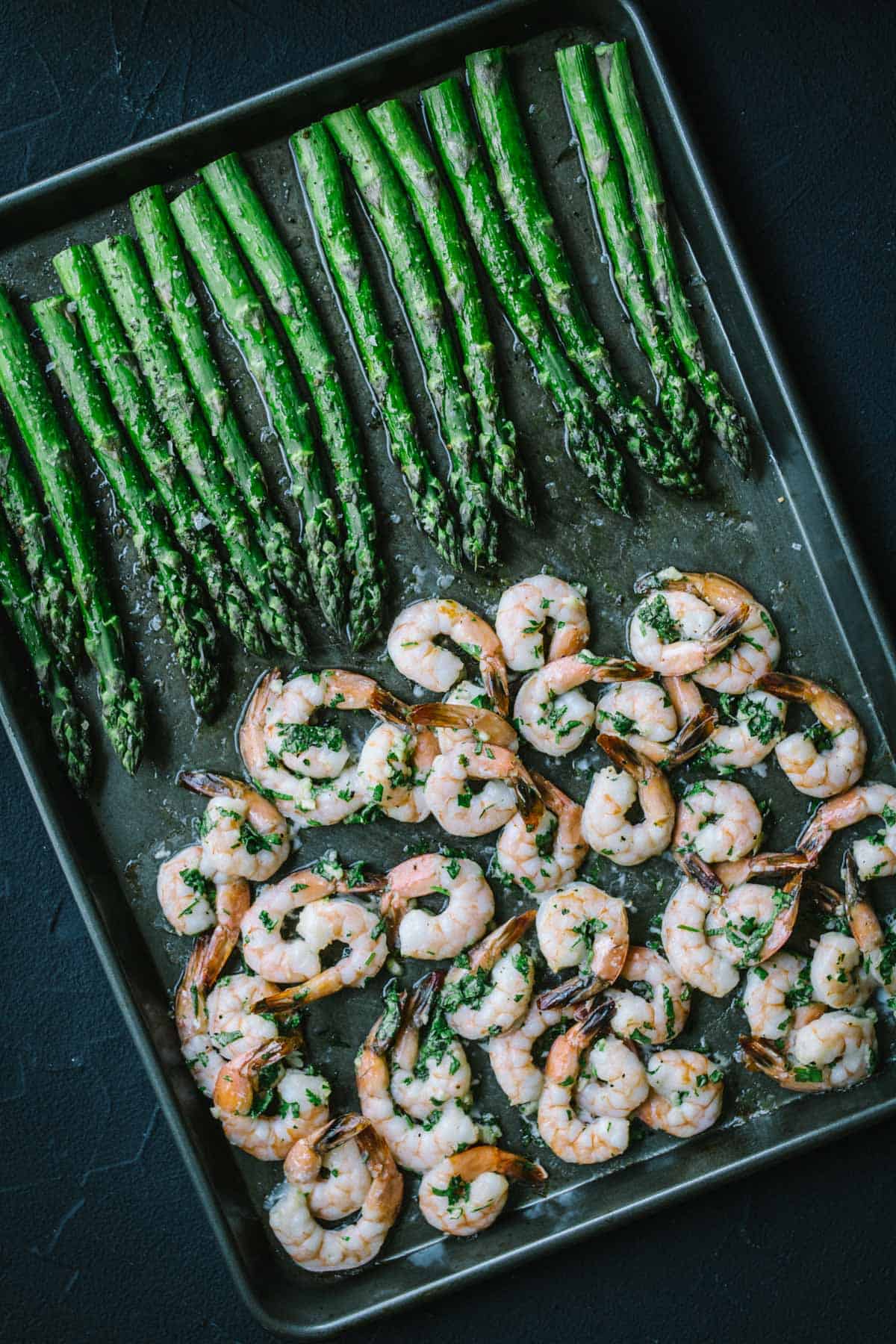 How to make lemon butter
It is really easy to make your own lemon butter – no need to use store-bought. (No judgment if you do – but if you're looking to avoid additives and other unnecessary ingredients, making your own is the way to go.) Simply mince one garlic clove, and combine with 1 tbsp olive oil, salt, crushed pepper, chopped fresh parsley, lemon juice, and melted butter.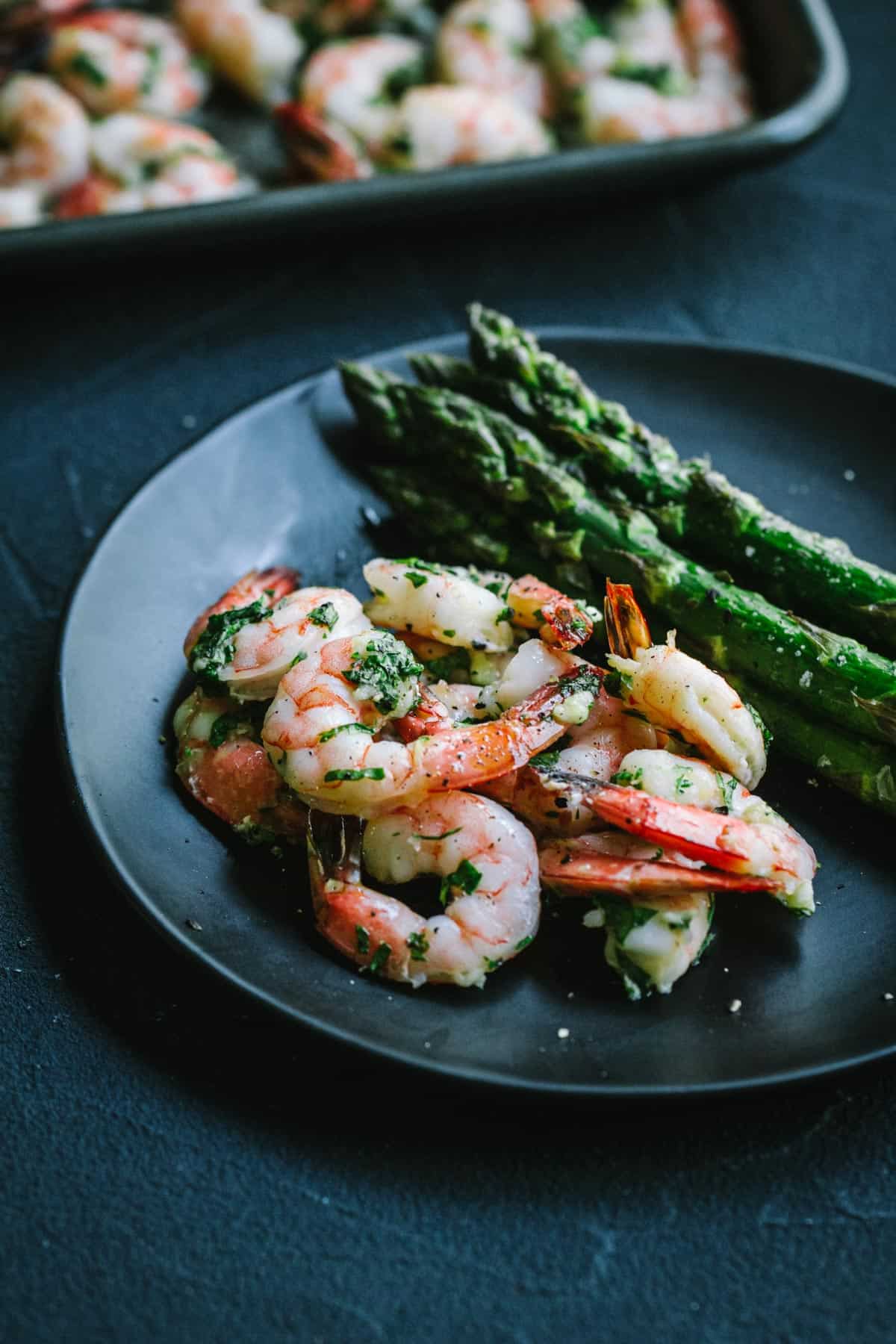 What to serve with the Clean Keto Lemon Garlic Shrimp and Asparagus Sheet Pan Meal
You can serve this meal with cauliflower rice, over quinoa, or even with a fresh green salad. It is amazing just on its own though if you're looking for a light meal.
(Don't forget to drizzle the leftover garlic butter from the sheet pan over the cooked shrimp and asparagus!)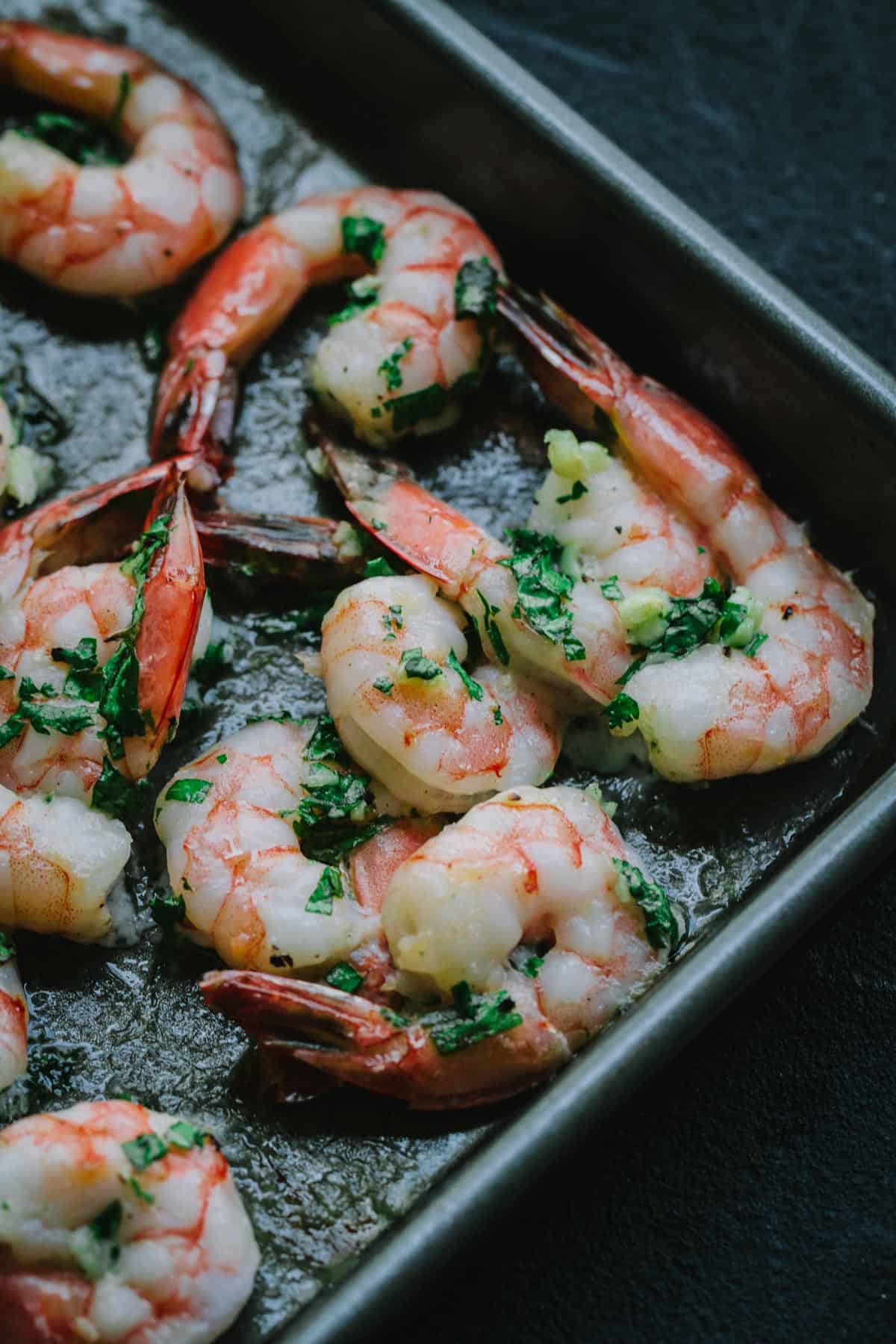 More Keto Recipes to try: