How do you make asparagus even better? Wrap it in bacon, that's how! This keto bacon wrapped asparagus bundles with maple glaze will win over even the non-asparagus lovers!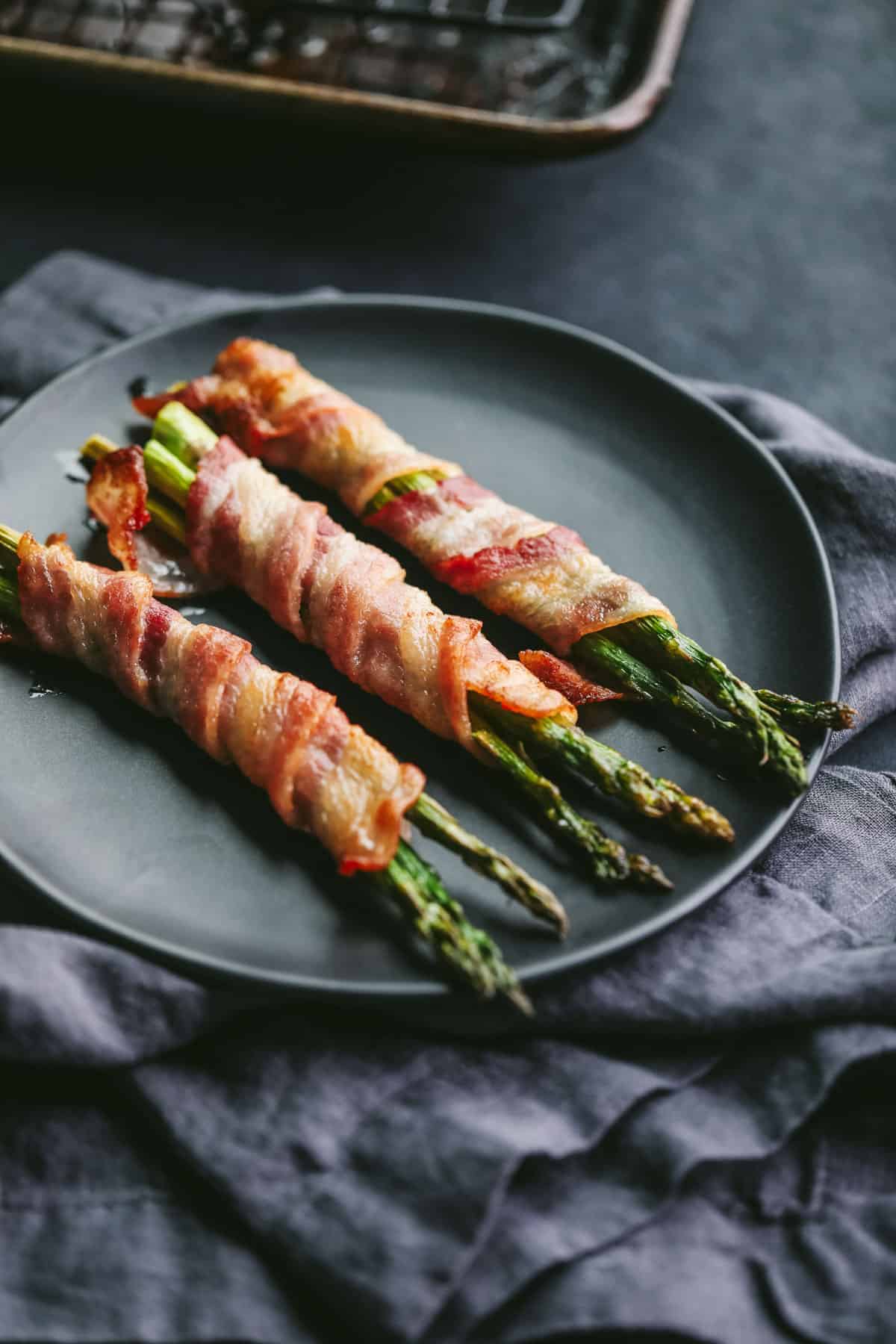 Asparagus is one of my favorite vegetables. It's a perfect side dish, especially with a nice juicy steak. I always make it the same way, sauteed in lots of butter, fresh lemon juice, and zest and topped with parmesan.
Although that is a very delicious way to eat asparagus I wanted to serve it at my Keto Christmas Dinner party in a way that would scream Keto. Wanna take a guess what screams Keto? That's right, BACON!
Even if you aren't Keto, who doesn't like bacon? You can wrap anything in bacon, and it automatically tastes good. I thought, why not wrap a few stalks of asparagus in bacon for those picky "I don't like to eat my vegetables" guests.
Even if they accidentally take a bite out of the asparagus, my mission will be complete (can you tell I am a mom of a picky eater?)
I can talk all day to someone about the benefits of eating asparagus. Like that it's full of vitamins, fiber, and folate, however, let's be honest, if you see it wrapped in bacon, you won't need to hear any of that to give it a try.
Especially when I tell them it's "candied bacon." Wait…you can't have candy while on Keto!? Yes, this is true, but with a few substitutes, you can make "candied bacon" Keto style.
How to Make Keto Bacon Wrapped Asparagus Bundles
Step 1- Get your ingredients ready
Step 2- Take 3-2 Aspargus spears and wrap a peice of bacon around them (see video for how I do this)
Step 3- Roast for 15 minutes while you make the glaze (see recipe card)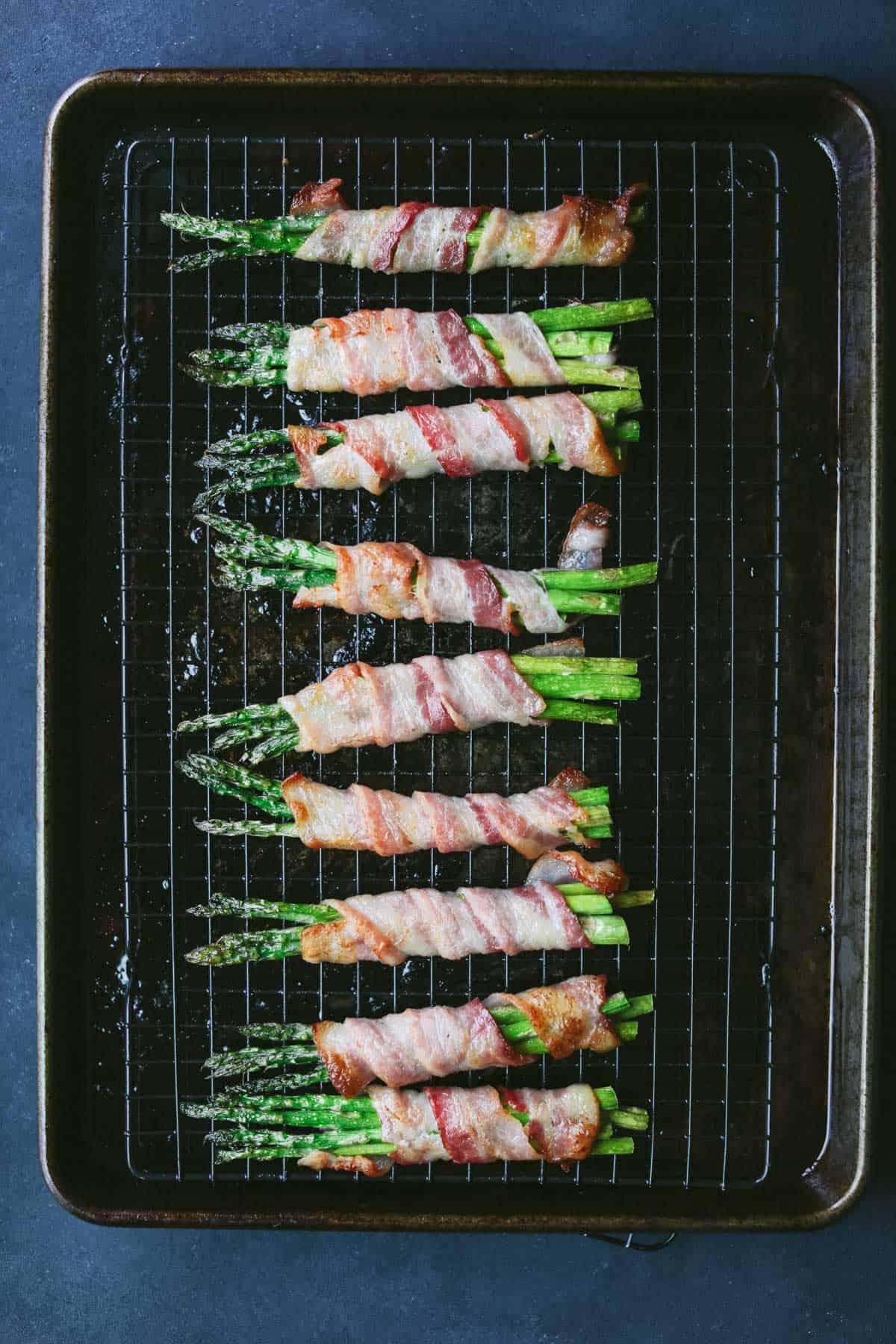 Step 4- Brush glaze on the bundles and roast until bacon is at desired crispiness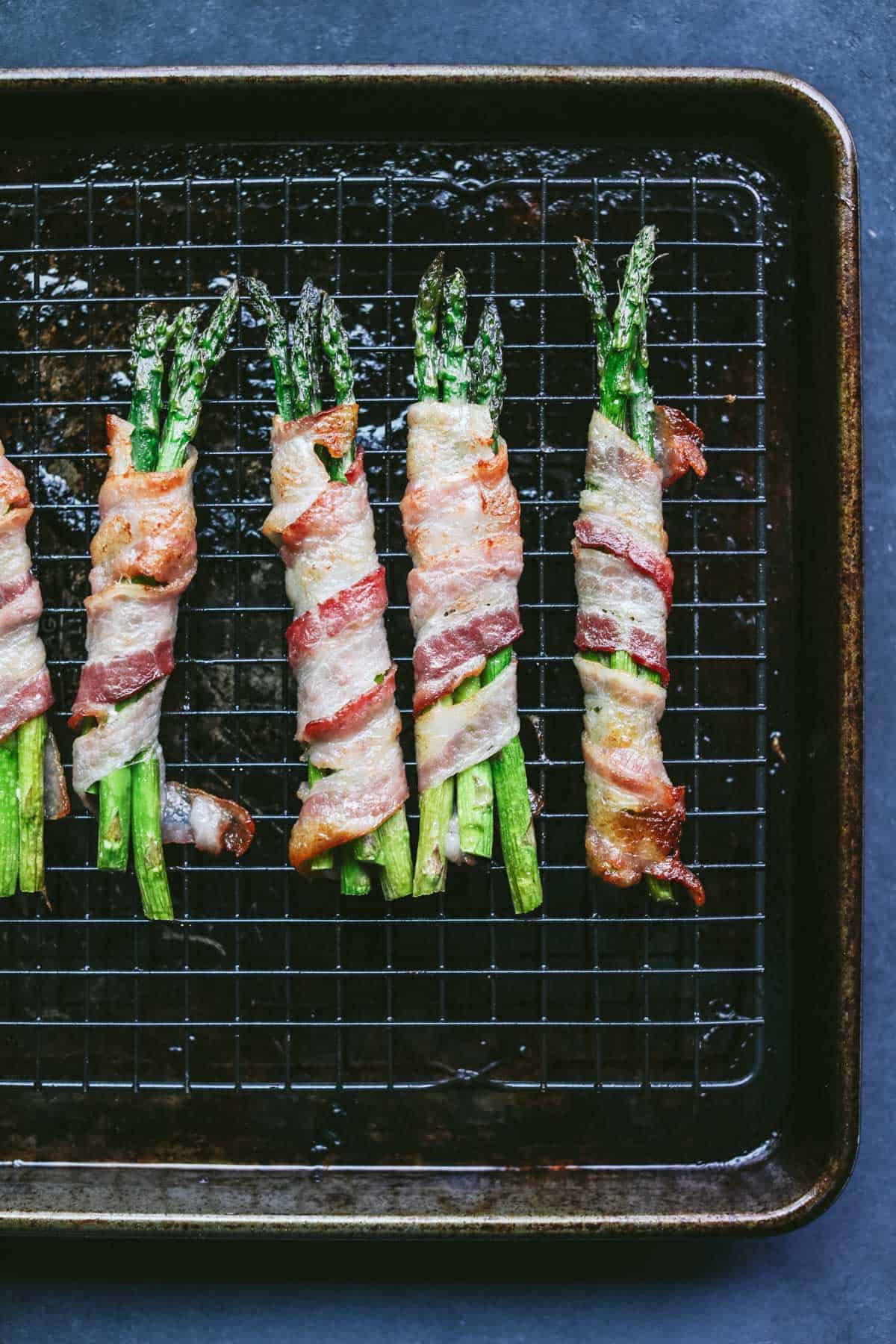 How to get the "Maple" for Bacon Wrapped Asparagus Bundles with Maple Glaze
So for example, instead of using brown sugar, I used Sukrin brown sugar alternative, and instead of maple syrup, I used Lakanto sugar-free syrup. (use my discount code eatbefitexplore for 20% off)
I combined those with some butter and lightly brushed the bacon with the slurry.
Don't worry, the bacon doesn't have an overly sweet taste, I don't think many people want their asparagus to taste sweet, it's just an accent flavor.
Since I am a true believer that you have to be creative to make foods that don't have much taste (like asparagus) taste delicious for it to be enjoyable.
Especially if you have children or throwing a dinner party with people who have different views on eating "healthy." [
My youngest was so excited about the bacon, she couldn't help herself!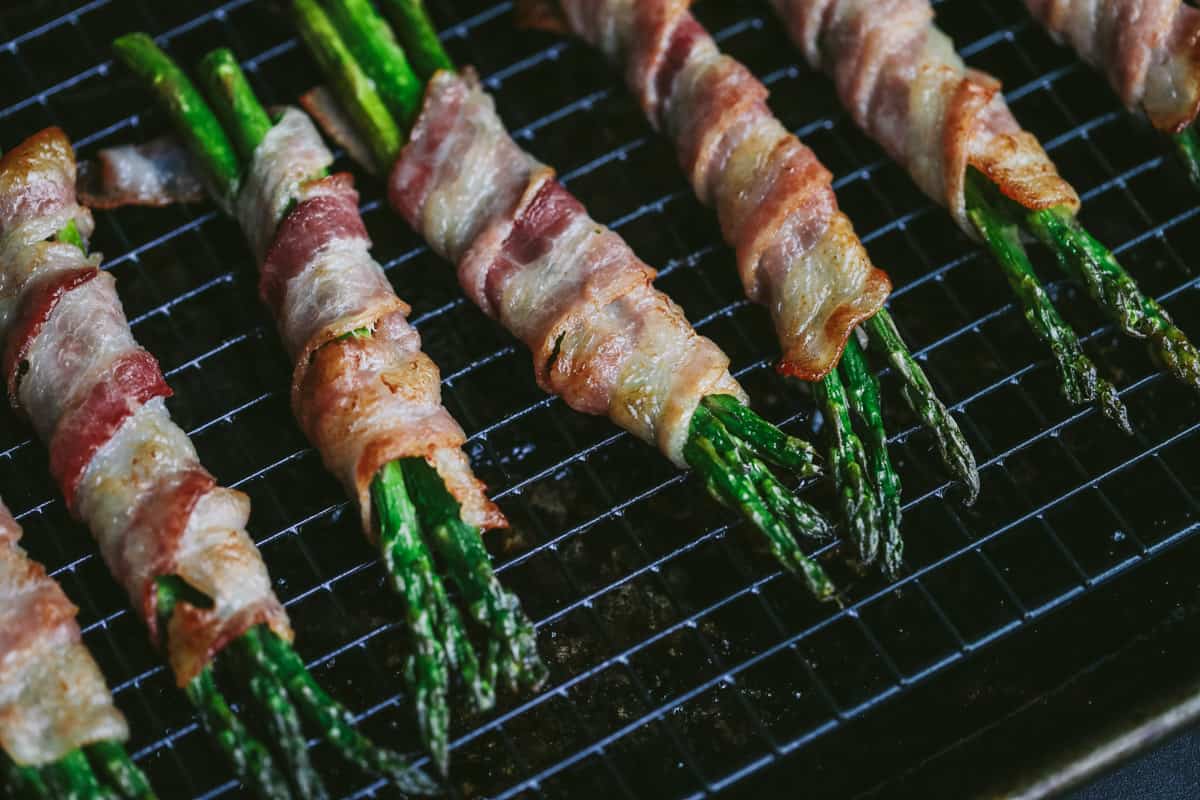 Next time you are at the store, pick up these ingredients and give this recipe a try. See if the picky eaters in your house will fall for the "Oh it's just a stick of candied bacon with a green top" trick.
Hey, you never know, even if you get one bite out of them, that is better than nothing!
P.S. This can also be served as an appetizer. Feel free to disregard the maple glaze if that mixed with asparagus doesn't sound appealing to you. It is delicious though; I won't lie.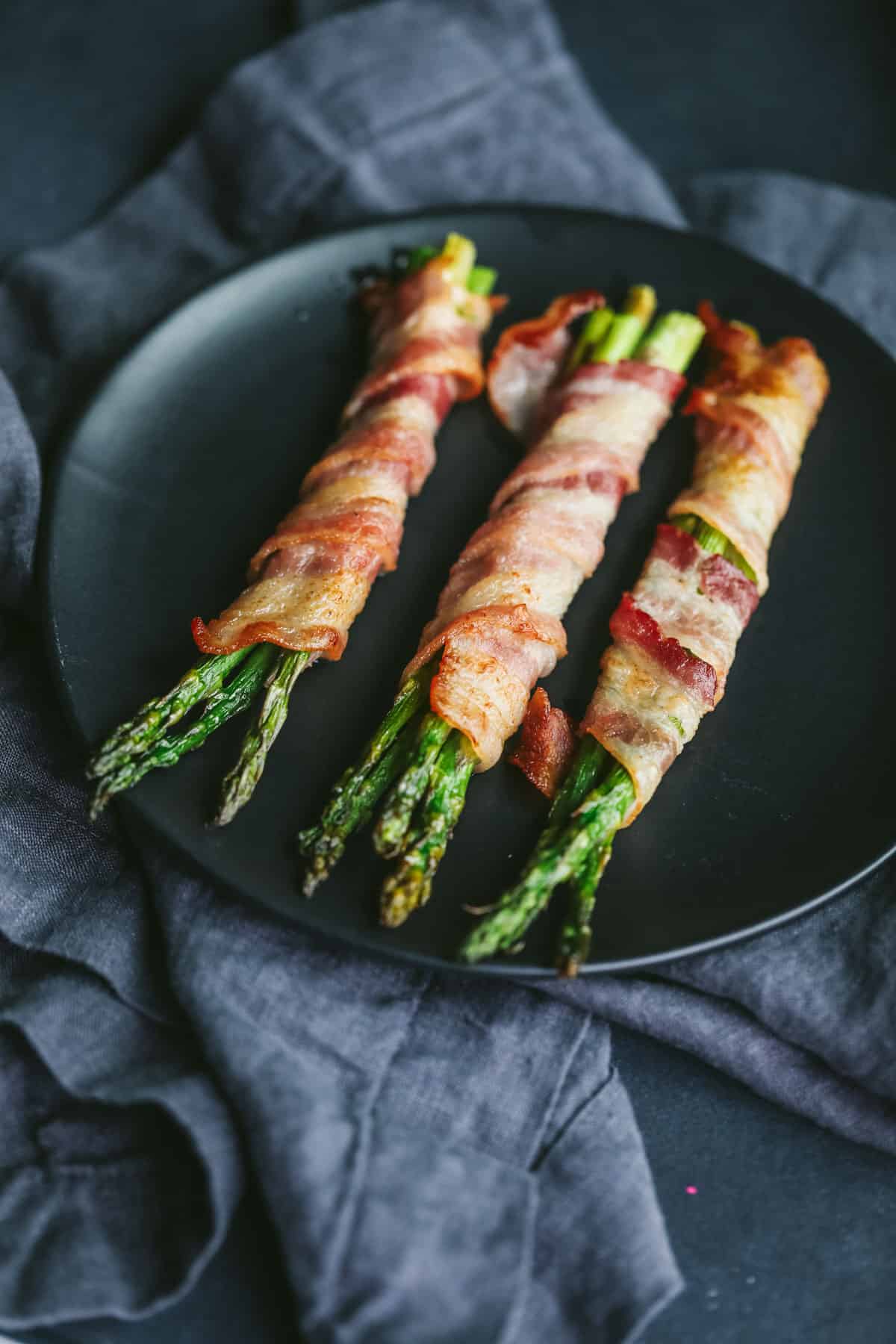 Want to see the rest of my Keto Christmas Recipes? You can find them HERE. You can also check my Keto Christmas Dinner Party Menu.
More Keto recipes to try:
This post contains an affiliate link in which if a purchase is made I receive a commission at no additional cost to you. Thank you for your support!