If you want to impress your guests with how delicious Keto can be, this is the Ultimate Keto Christmas Dinner Menu!
In 2014, shortly after being married in October, my husband and I decided to start a Holiday tradition. I don't even know how the idea got started, but gathering together to celebrate the holiday with close friends was a must.
Everyone spends time with family during Thanksgiving and Christmas, but how about your friends? To be honest, I am closer with some of my friends than with family members. So the idea of having a Freinds-Christmas dinner party was born.
This was way before Friendsgiving got popular and we wanted it to be after Thanksgiving but before Christmas.
The first few years we were only able to invite two other couples due to the lack of space in our old house. Last year we moved to a bigger house, and while we wanted to expand, our hope of having the dining room furnished did not come to fruition.
So, we planned on inviting the original two couples and keeping it low-key for another year.
However, about two months ago, I thought to myself "Even if we had the dining room furnished, how many more people could we invite?" The answer is not many.
Why was I holding back from inviting more people because of a simple dining room? I suddenly had the desire to throw a big holiday party.
The thing about it is, I still put in so much time, energy, and effort for six people, what is the difference if it turns into 15 people, I still make enough food for an army, and I always go all out on the tablescape and planning, so why not add more?
To my surprise, my husband was entirely up for it. I think he was shocked I even brought it up due to the fact we had no intention of expanding the party size this year.
To accommodate the additional people, we had to get two 8ft folding tables and 16 chairs from IKEA. Yes, there had to be a lot of planning and coordination that went along with it, but hey, Christmas comes once a year, and we love entertaining (or at least I do)
Generally, my keto Christmas menu has always been composed of Bon Appétit recipes. I always include the following:
Gourmet Cheese plate
Dinner Rolls
Roast
2-3 hot Side dishes
1 cold Side dish
1-2 Desserts
Custom Holiday cocktail
However, for this year, I wanted to make the whole menu. Mind you, my friends, nor my husband's friends follow the Ketogenic diet.
I did invite a long-time friend who introduced me to the Keto diet, but she does Keto cycling (on and off the Keto diet).
So, why would I do an all-Keto Christmas menu if no one follows the Keto diet besides me? Below are a few reasons:
A lot of people have the perception that Keto is restrictive
Many believe eating Keto foods is boring, or its the same food (bacon, butter, cheese & eggs)
I want to share all of my Keto holiday recipes with the Keto community
I did not want to feel like death like I did every other year I had this holiday gathering
Keto is my lifestyle, and I am proud to showcase how amazing it is
That said, I will be sharing every single keto-friendly recipe for my Keto Christmas Party below. I will also include some pictures of the decor, the dinner table, and the evening to bring the holiday spirit into play here.
I hope you enjoy reading this post as much as I enjoyed putting it together! Merry Christmas friends!
2018 Keto Christmas Menu
Cheese Plate
This is an easy and straightforward appetizer idea that everyone loves. I like to get 4-5 cheeses from Trader Joe's, crackers or flackers for Keto, nuts, hot pepper jam, mustard, and charcuterie.
Dried fruit is an option as well; you can make it however you'd like. It's pretty easy to put together and it's always a hit.
This year, I got crazy with my cheese plate after being inspired by seeing beautiful cheese platters on Instagram. It's a wonderful addition to the dinner table.
Here is what I used in mine:
Blueberry Goat Cheese
Brie
Manchego
1000 day Gouda
English Coastal Cheddar
breadsticks
dried apricots
dried figs
pistachios
grapes
persimmons
pomegranate seeds
keto Christmas recipes
These Spicy Deviled Eggs with bacon are so delicious, they will be a hit at your next party.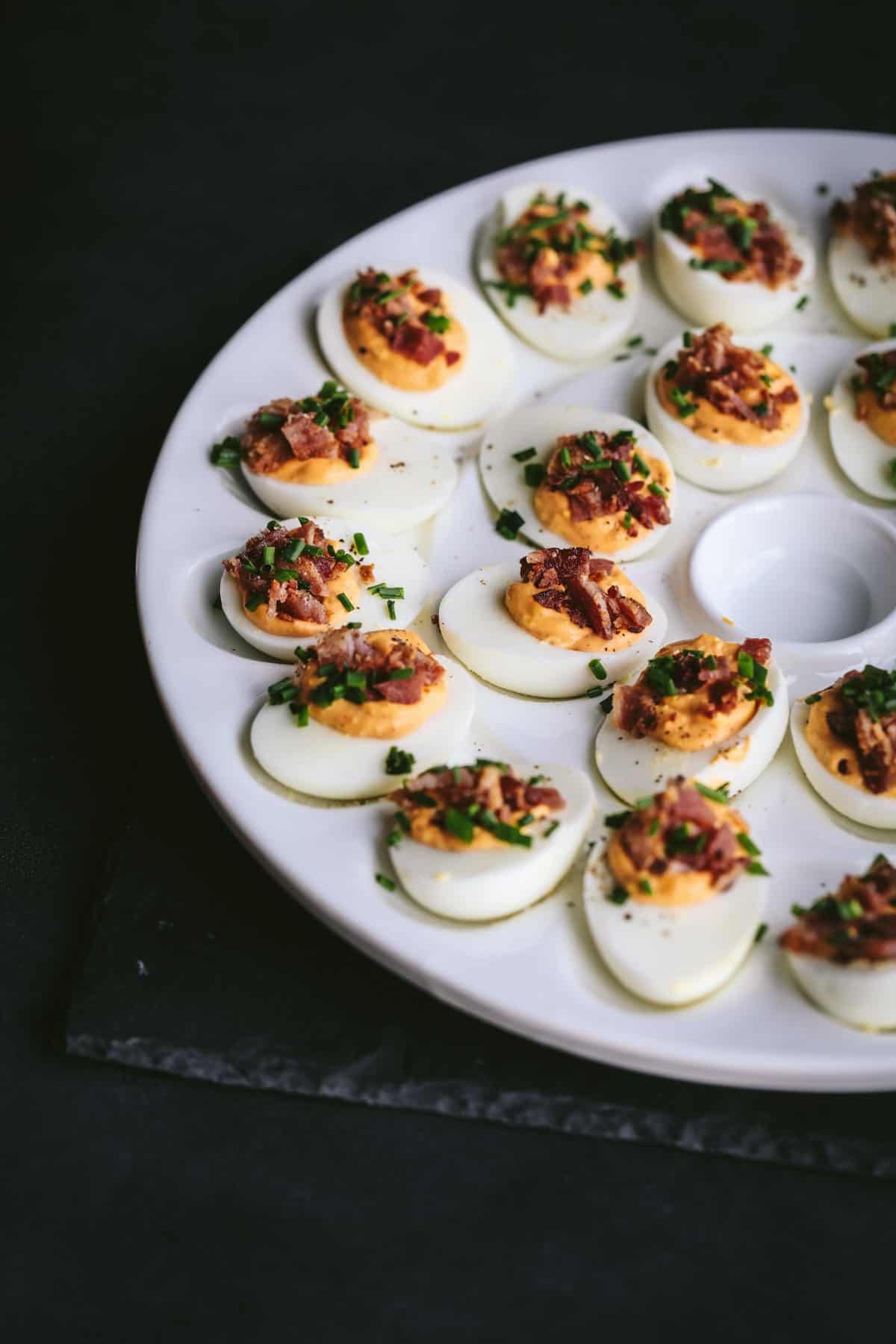 A Holiday meal isn't complete unless there is a basket of warm rolls to pass around. However, bread rolls are not very Keto-friendly. These are light and fluffy, and the garlic and Rosemary butter I put on them took them to another level.
The star of the show. The crown jewel. After rubbing the roast down with herb oil, we added the Pecan Stuffing in the middle and smoked it to perfection. It was magnificent.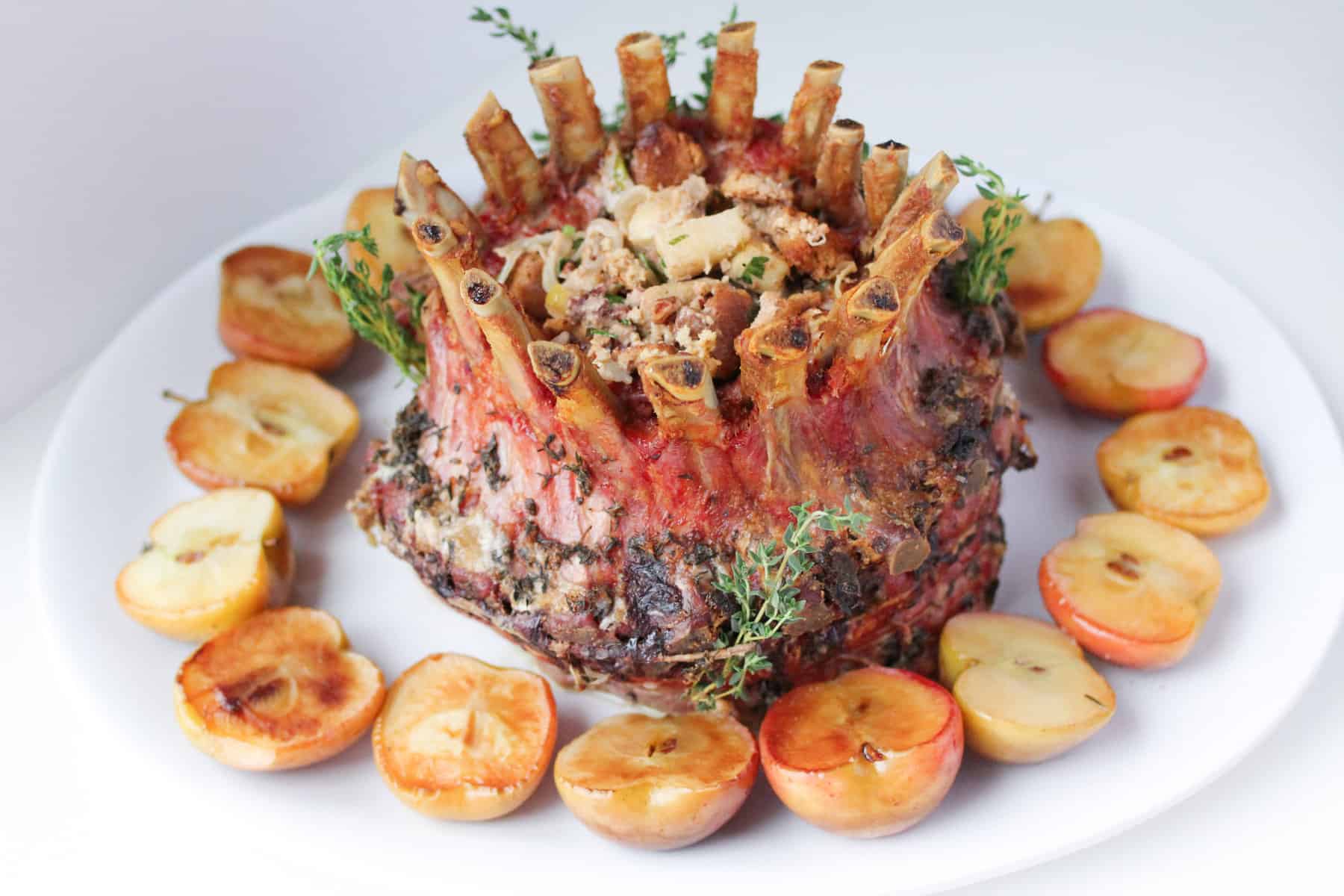 This stuffing uses Keto cornbread, Apples, and pecan to make the perfect addition to the Pork Roast. Feel free to omit the apples if you are on strict Keto or live a little, a small number of apples won't hurt you.
I know, I had you at bacon. What is a way to get people to eat more vegetables? Wrap them in bacon, of course!
Not only did I wrap these bad boys in bacon, but I brushed a Keto brown sugar maple glaze on them for a "candied bacon" taste. Yes, please!
Mashed potatoes are another holiday staple. Who doesn't love fluffy and buttery potatoes? Or cauliflower?
I promise you, with this recipe, your guests won't be able to tell they aren't eating mashed potatoes. They are absolutely delicious.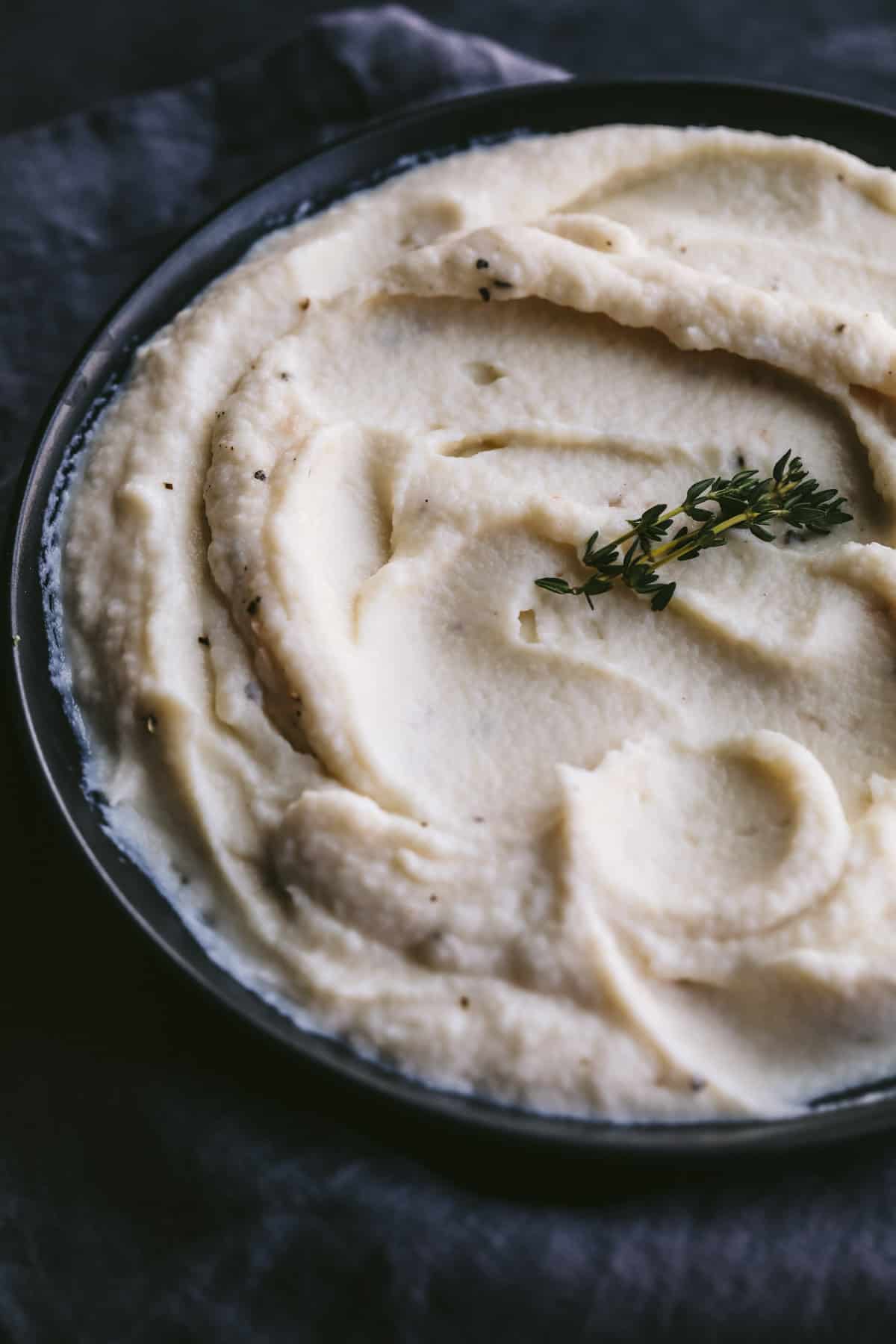 If you love cheese and Brussels sprouts, you're going to enjoy this side dish. This is one of my favorite vegetable dishes!
So creamy and flavorful, this gratin will have guests going in for seconds. The walnut gremolata with thyme and chili flakes on top add a crunchy texture with a bit of spice to the dish.
Forget about the primary way of making butternut squash, roasting it, and pouring brown sugar on it. Not that there is anything wrong with that, in fact, I have a Keto version of Butternut Squash Roasted in Brown Sugar, and it's delicious.
Why not think outside the box and try this squash dish instead? The herb oil with garlic, oregano, and parsley pair so well with the squash.
Also, the crumbled goat cheese on top brings it all together. Don't forget to salt the squash to taste; it's what makes the dish pop.
THis is also a perfect side dish!
I know what you're thinking. Onions? Who wants to eat those? Well, trust me, once you have tried these, you won't want anyone else to eat them because you'll want the leftovers for yourself.
They are sweet and spicy and oh so flavorful. Don't knock 'em until you've tried them!
Substitute the sugar with a Keto-friendly sweetener such as Swerve or Erythritol
This gravy uses turkey necks, mushrooms, and Tamari for a burst of umami flavor. It's super easy to make and pairs perfectly with mashed cauliflower and roast.
This Cinnamon Swirl Zucchini Cake is one of the best keto Christmas desserts for any holiday get-together or when you want to impress your non-Keto friends. It's rich and full of cinnamon flavor!
I got this recipe from Keto Connect because I love Mexican Wedding Cookies and these taste just like them! They are super easy to make and you can substitute the walnuts with any nuts you like.
Do yourself a favor and make a double batch, if you are anything like me, you will eat half of them before you are even done coating them in the Swerve Confectioners Sugar.
This is one of my favorite Christmas cookies!
Chocolate & Peanut Butter. Is there a better match made in heaven? I don't think so.
The best part about these is you don't have to bake them so save that oven time for something else! On the other hand, you can be really efficient and make these ahead of time and keep them in the freezer.
Warning: These are extremely addictive. These are my favorite no-bake dessert recipe ever.
Now, to see all my hard work pay off….
Here is what my Christmas table looks like.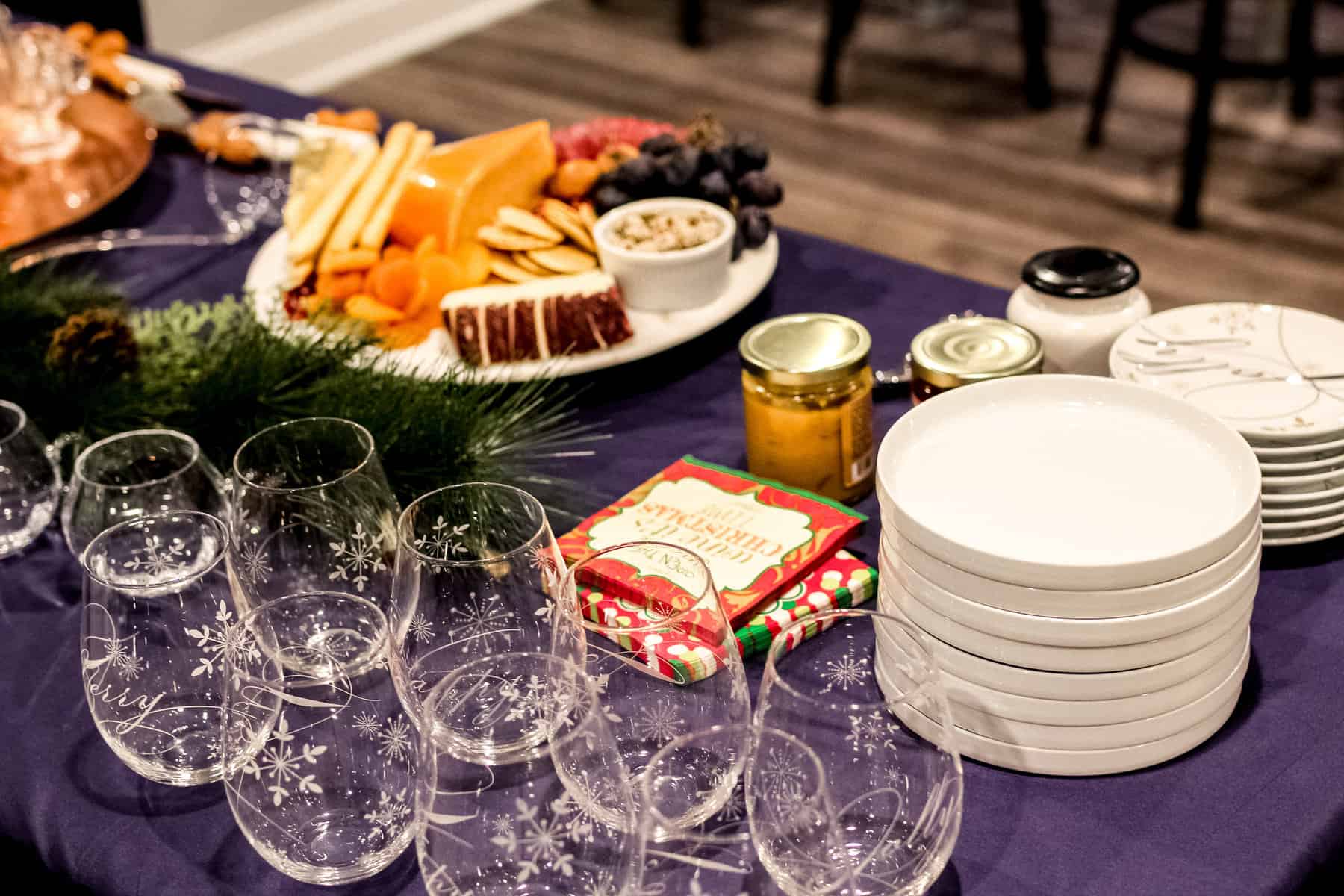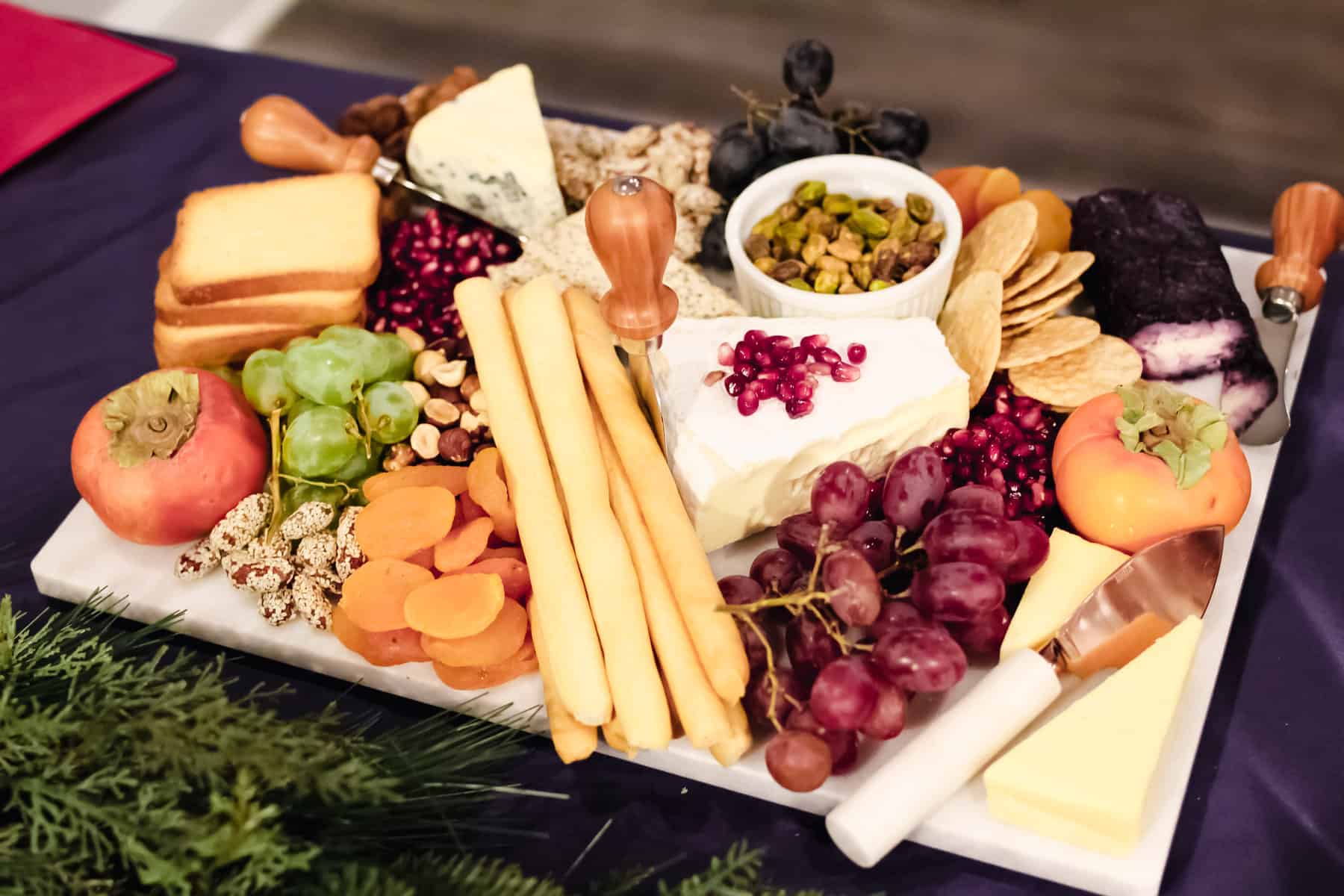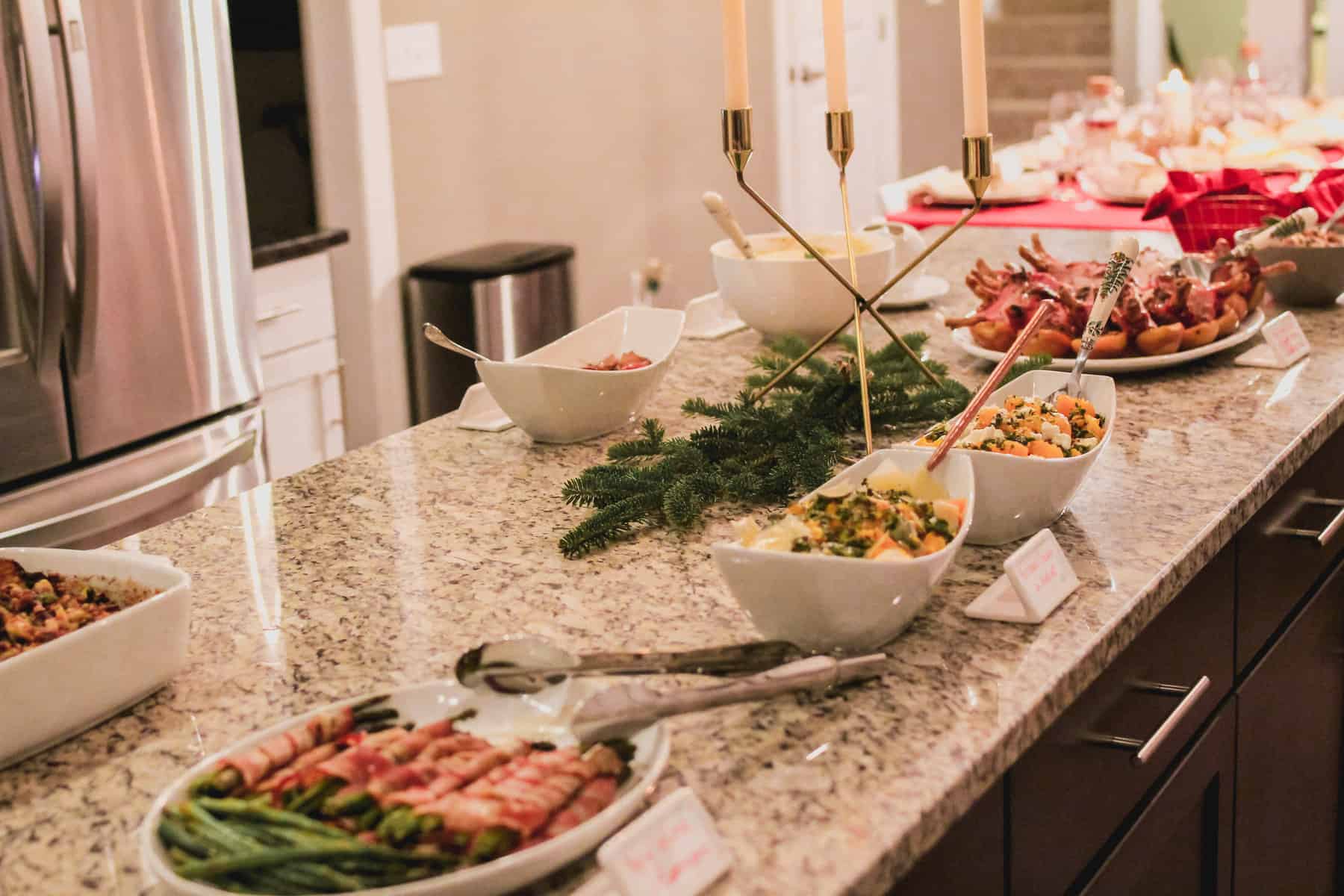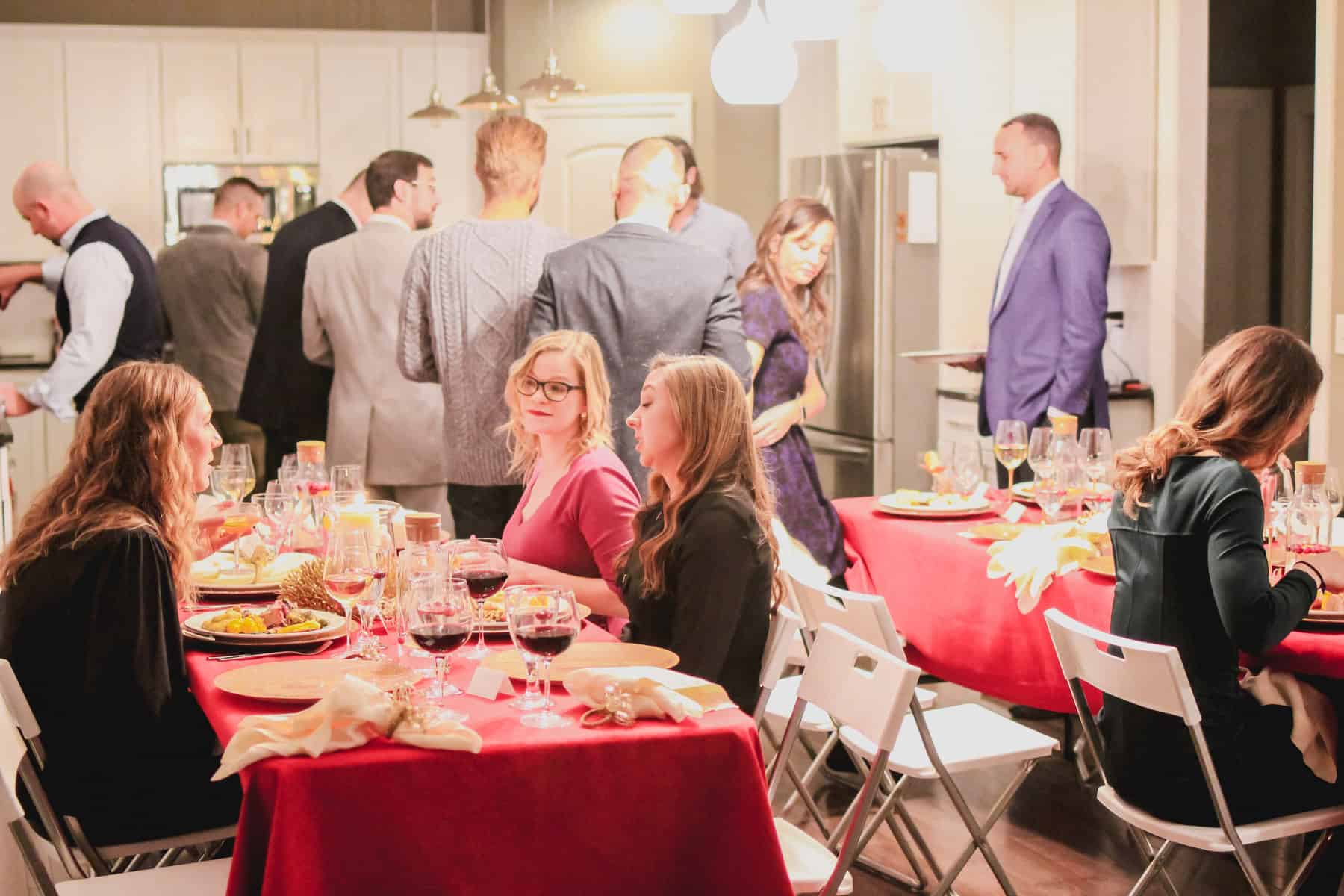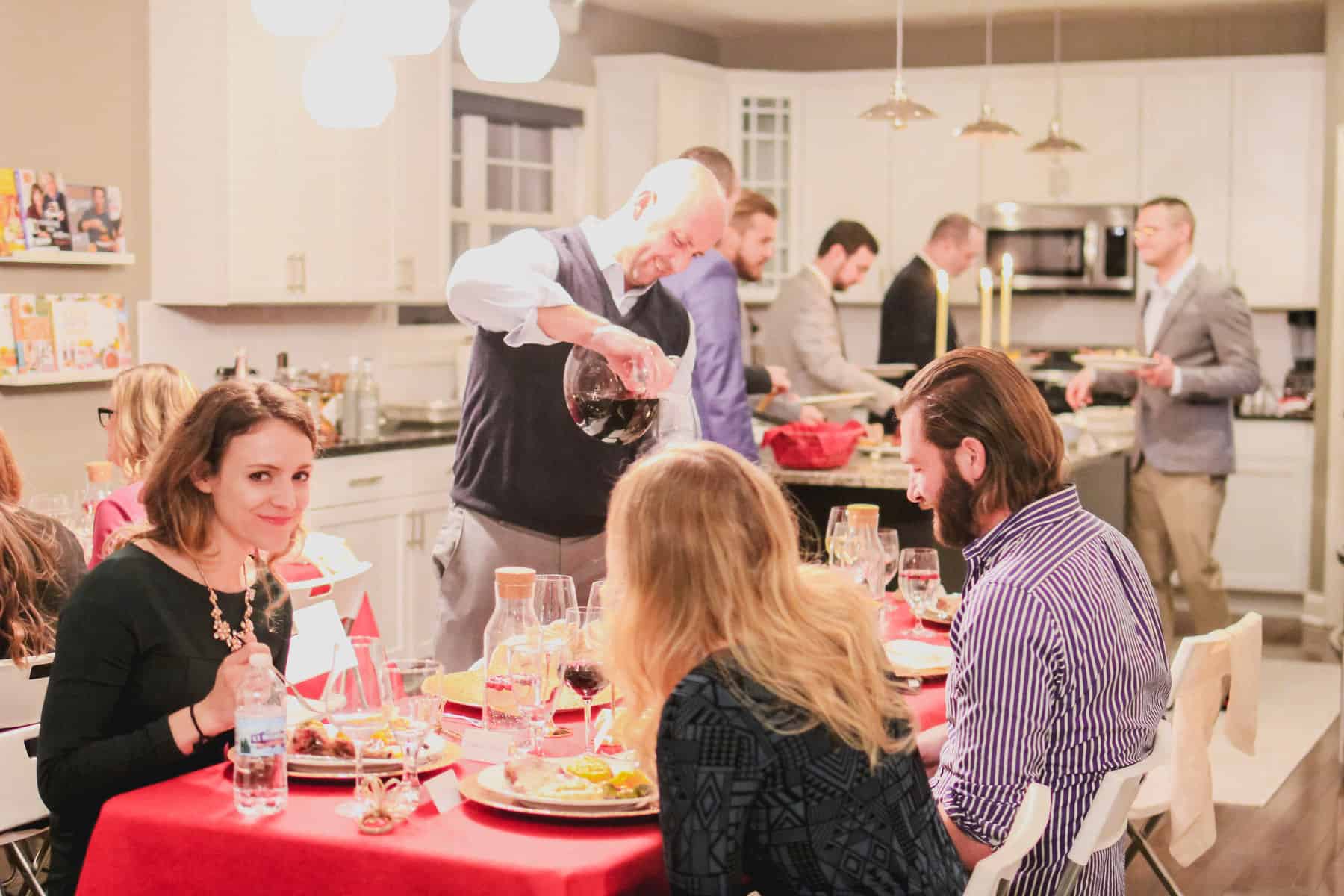 More Keto Recipes to try:
Merry Christmas!!!
Looking for more butternut squash recipes? Check out my Clean Keto Butternut Squash Soup. It's so simple but flavorful!
This post contains an affiliate link in which if a purchase is made I receive a commission at no additional cost to you. Thank you for your support!