Thanksgiving is not the same without cranberry sauce, and this by far is the best Keto Cranberry Sauce on the internet!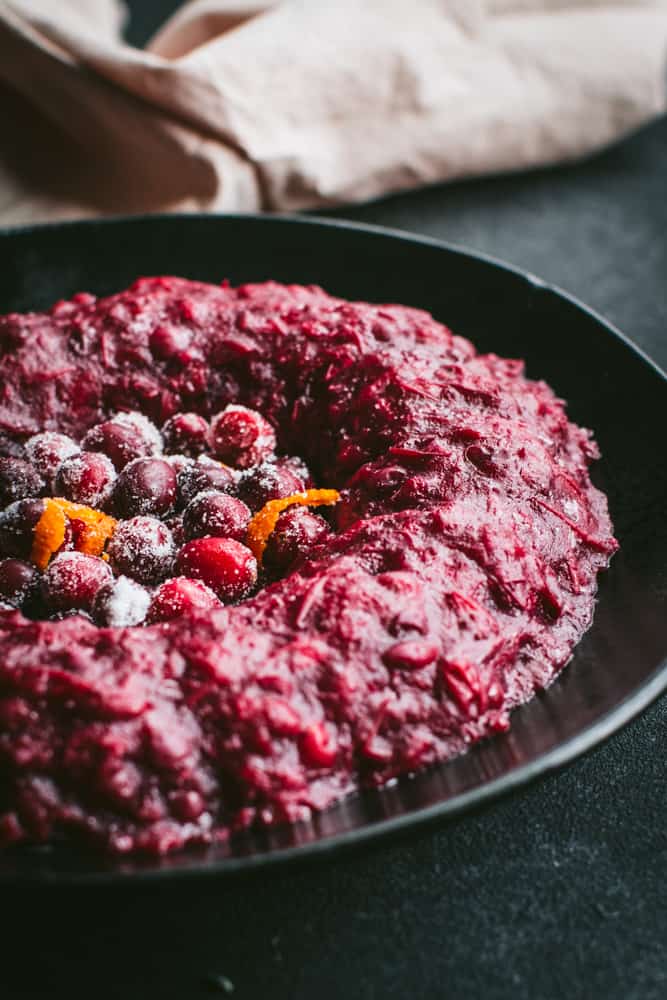 When it comes to holiday feasts, I am all for side dishes that look decadent and impressive but are a cinch to put together. And this keto cranberry sauce is one of those recipes!
I like my keto cranberry sauce to be more like a jelly than a sauce, so you'll see an ingredient not often found in other low-carb cranberry sauce recipes – gelatin. While it adds an extra step, it is totally worth it when you flip over the mold and are presented with a beautiful jellied keto cranberry sauce to go with your holiday meal.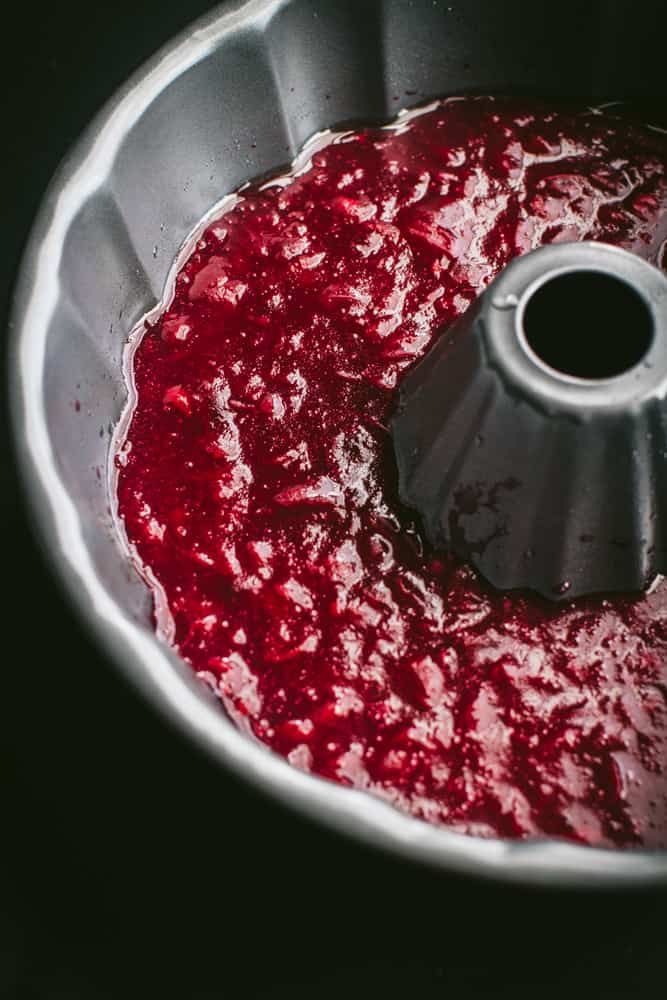 The cardamom pods and bay leaves add some depth to the sauce and balance out the tartness of the cranberries. Sweetness is provided by the Lakanto Monk Fruit Sweetener instead of sugar. While some recipes are tricky to convert to sugar-free, the process to make a sugar-free cranberry sauce is very much the same as making a traditional cranberry sauce from scratch. Simply simmer the cranberries, cardamom pods, bay leaves, and monk fruit sweetener in water until the cranberries burst.
The texture of the Lakanto Monk Fruit Sweetener, and the way it behaves when cooking, is very similar to that of sugar. While you could use canned cranberries for this keto cranberry sauce recipe (as long as there is no sugar added), fresh cranberries really do make quite a difference in the end result. So if possible, try to get fresh cranberries.
Are cranberries keto?
In moderation, yes. While most fruits are largely avoided on the keto diet, most berries can fit quite comfortably into a diet low in carbs – including cranberries. One cup of chopped, fresh cranberries contains just 9.2g of net carbs – so if you don't go too wild when dishing up the low-carb cranberry sauce, you'll be just fine.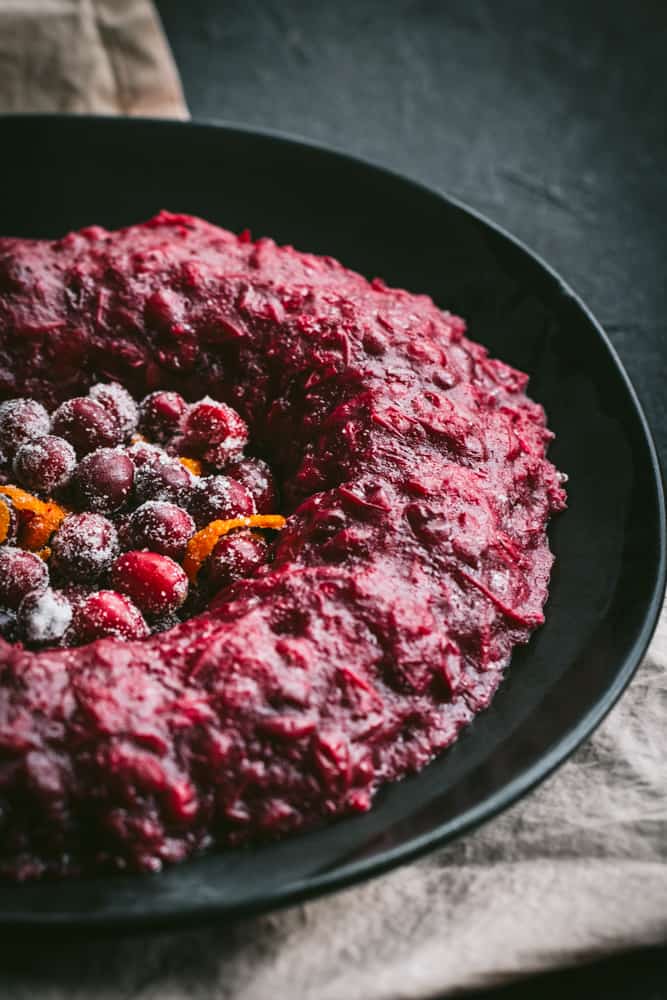 Looking for more Keto Holiday recipes? Check out my Thanksgiving and Christmas roundup!
More articles about Keto Diet: