If you are bored with plain old steamed broccoli, this Clean Keto Gochujang Sesame Broccoli will spice things up in your veggie routine! This broccoli recipe is absolutely delicious.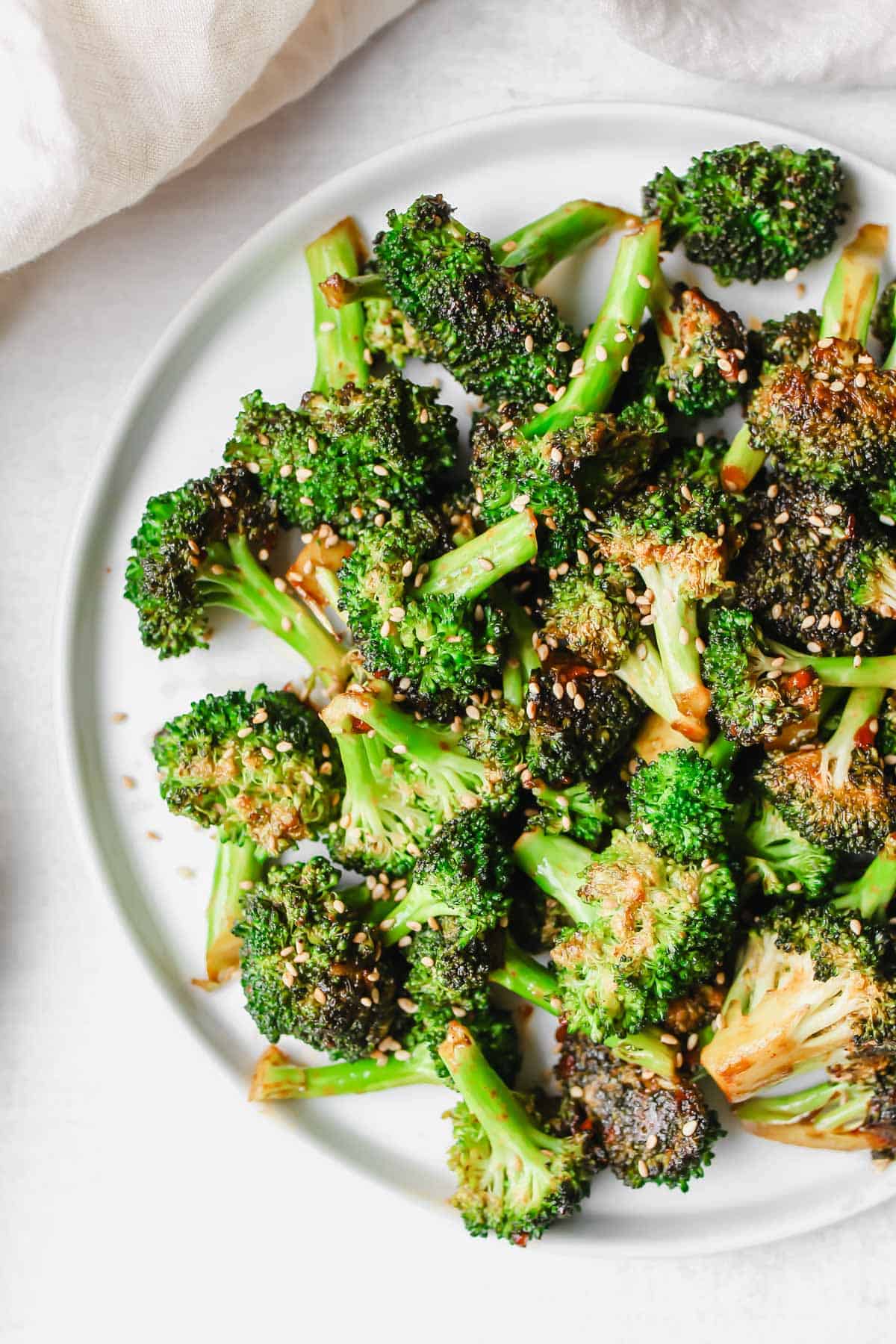 Broccoli was one of those foods I struggled to eat growing up. I didn't like the smell or taste. And it was often served boiled – which meant it would almost certainly be mushy.
It was only when I was an adult that I realized I could actually enjoy broccoli – I just needed to know how to cook it!
One of my favorite ways to cook broccoli now is to roast it. I recently tried to make Gochujang Sesame Broccoli and after the first bite, I just knew I had to share it with you!
Gochujang Sesame Broccoli is a Korean-style dish, where the broccoli is coated in Gochujang paste and roasted. It is simple to make, and often served as a side dish. It sure beats plain, boiled broccoli!
What makes this recipe so good is adding other Asian ingredients such as soy sauce, sesame seeds, rice vinegar, sesame oil, and garlic into the sauce. It really hides the plain old steamed broccoli taste.
What is Gochujang?
"Gochujang" is a core ingredient in Korean cooking.
It is a red chile paste. It is a thick, sticky sauce, that is very concentrated, with a pungent flavor. Apart from red chiles, it also contains fermented soybeans, salt, glutinous rice, and sometimes also sweeteners, depending on the brand.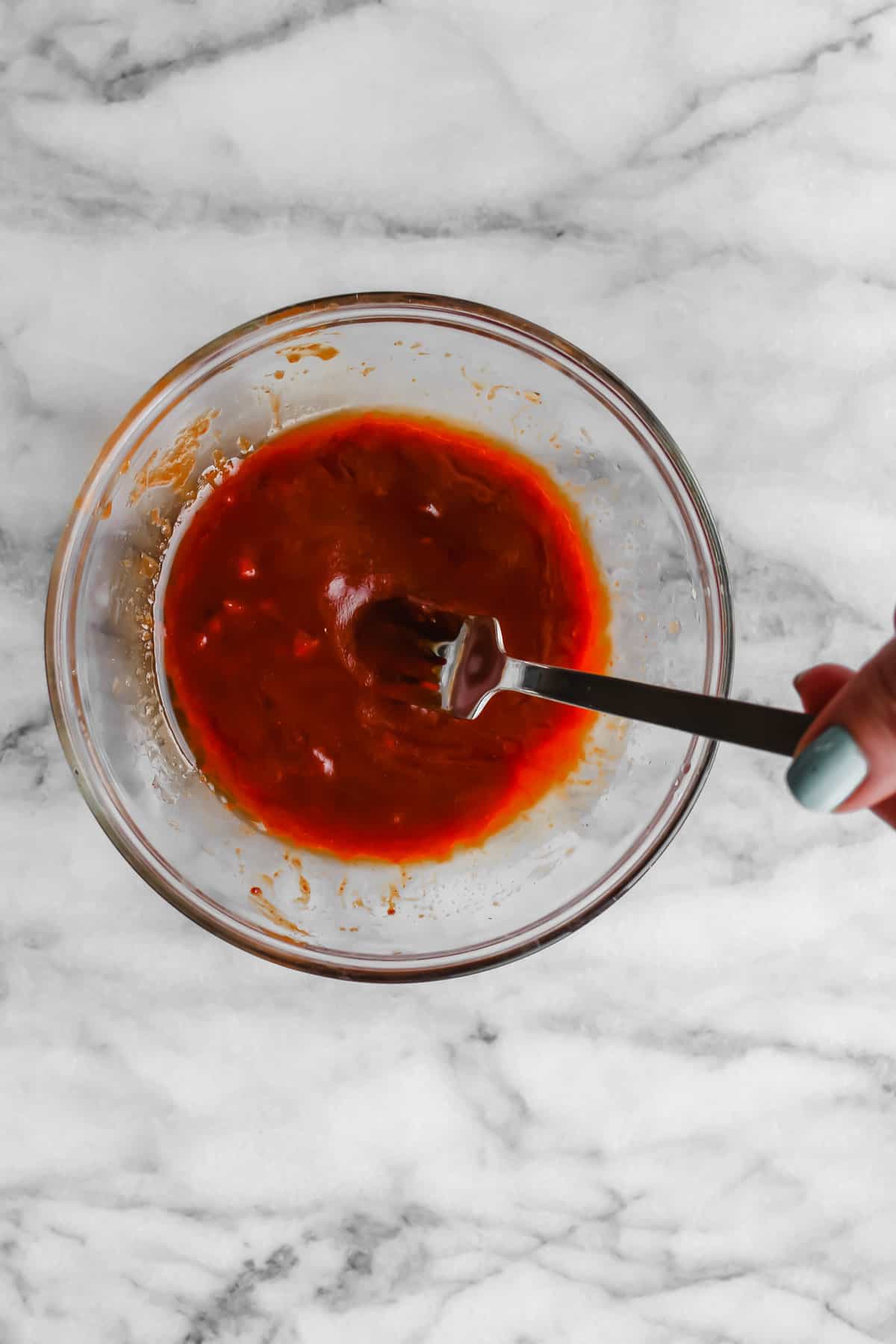 How hot or spicy is Gochujang?
Different brands will have different levels of heat, so look at the packaging for an indicator of the spice level.
How to Use Gochujang for this Clean Keto Broccoli Recipe
When it comes to Gochujang, a little goes a long way. It is not really used as-is (for example, it's a little strong to be used on its own as a dip). It is commonly used by mixing into marinades for meat dishes, mixed into dipping sauces, or even a little added to stews or soups.
I particularly like this Gochujang Sesame Broccoli recipe because it requires just 5 minutes of prep. It really feels like no time at all.
Then I can put it in the oven, and prepare the rest of the meal while the broccoli is roasting.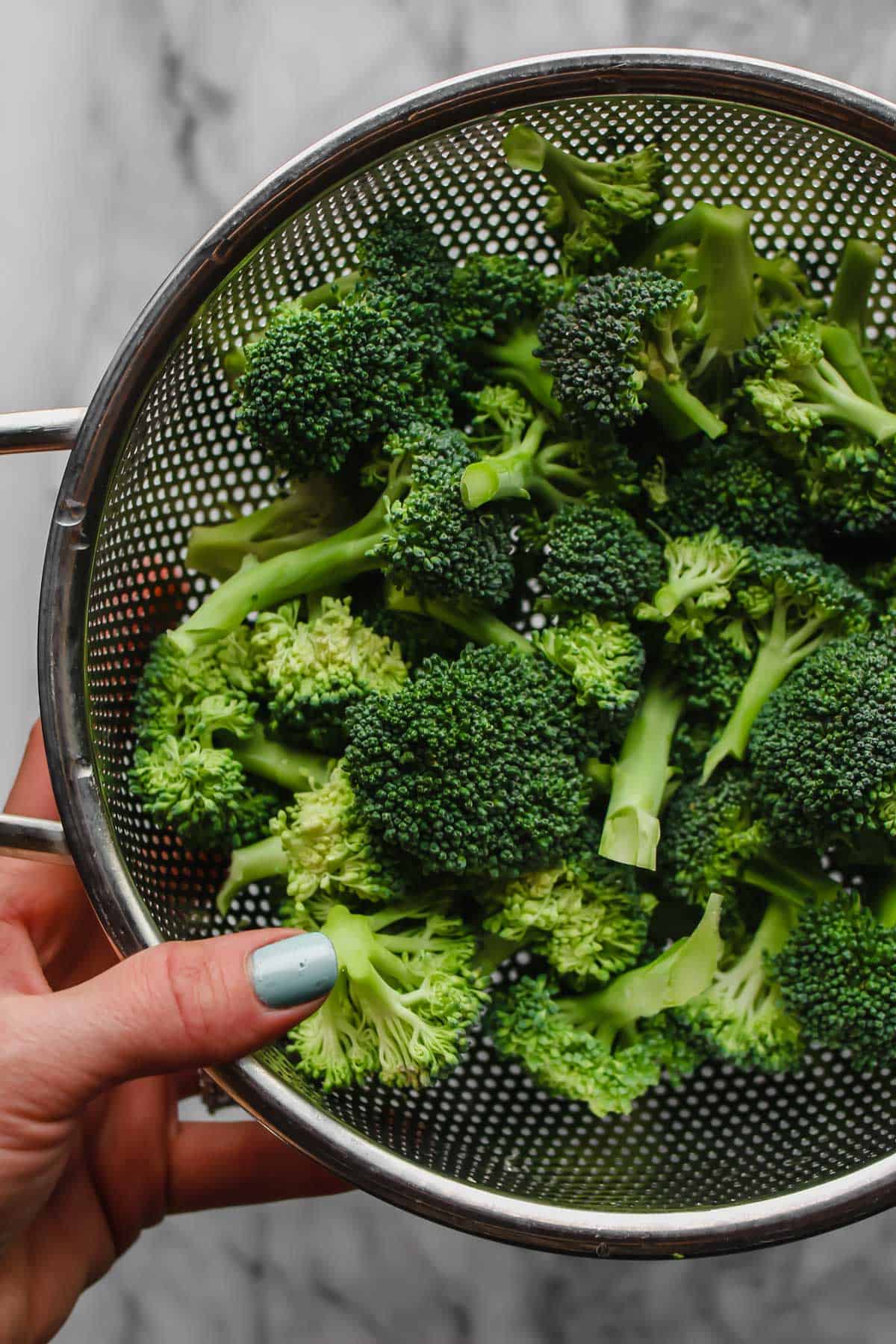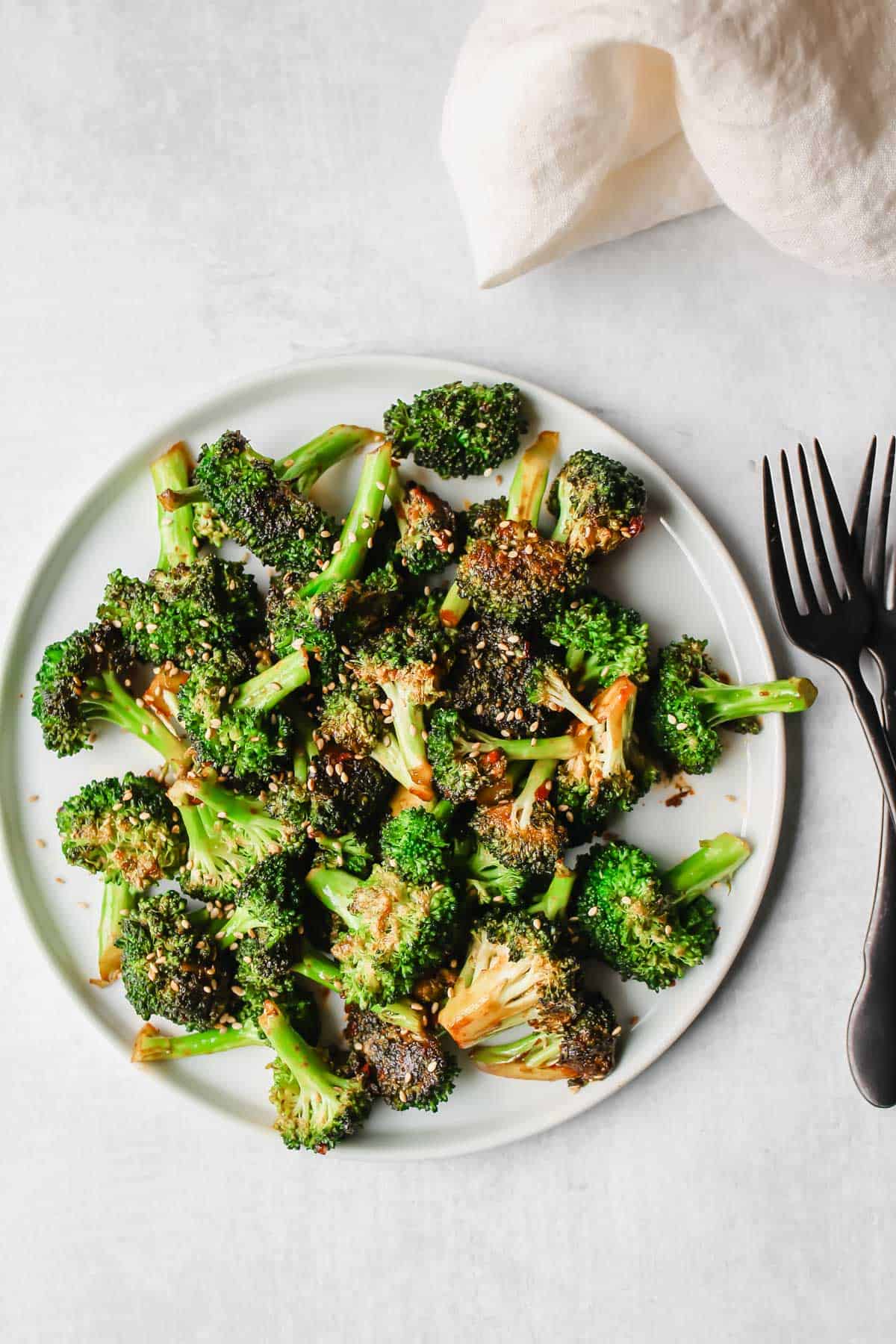 Looking for more Korean keto recipes? Check out my Korean Beef with Cauliflower Rice.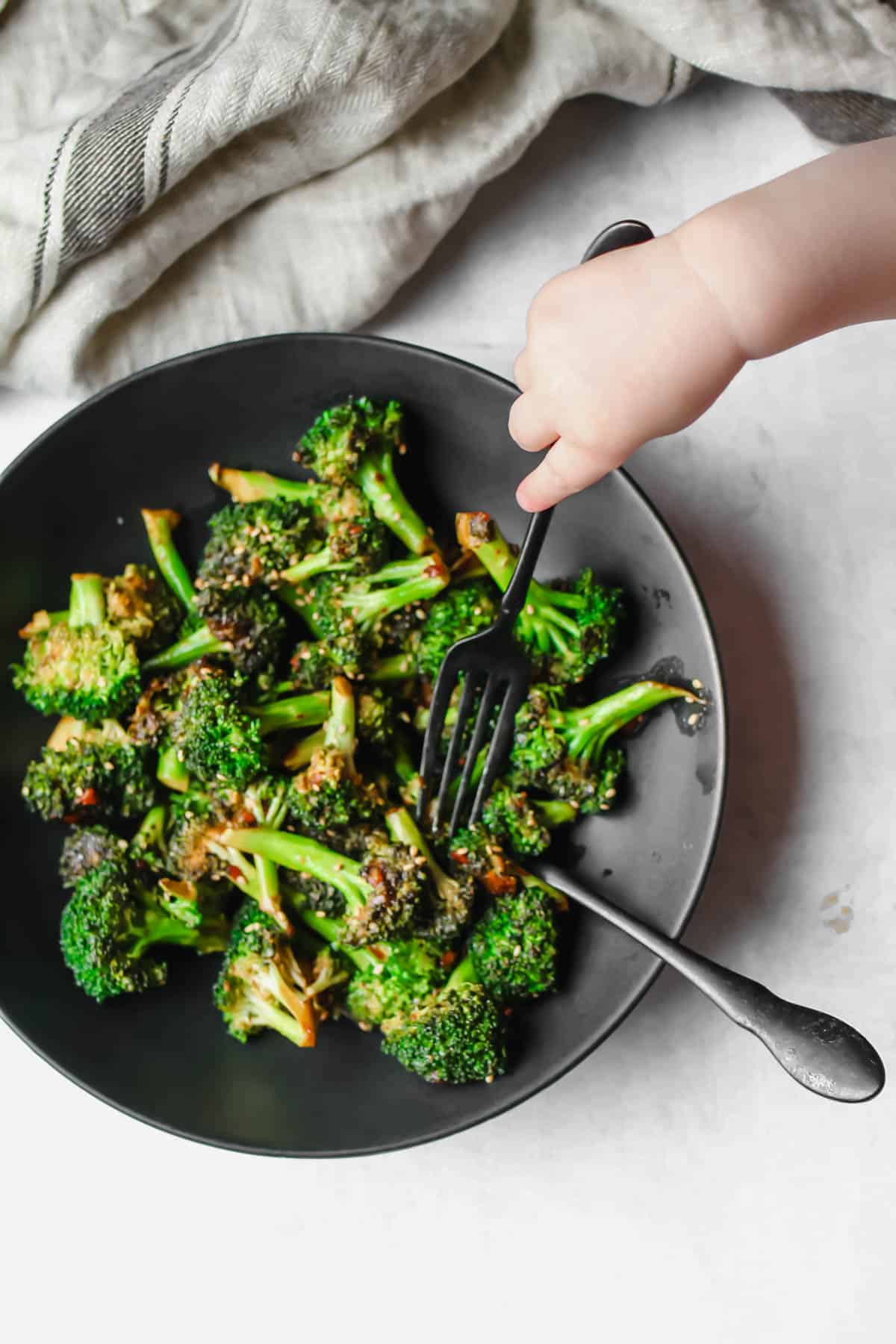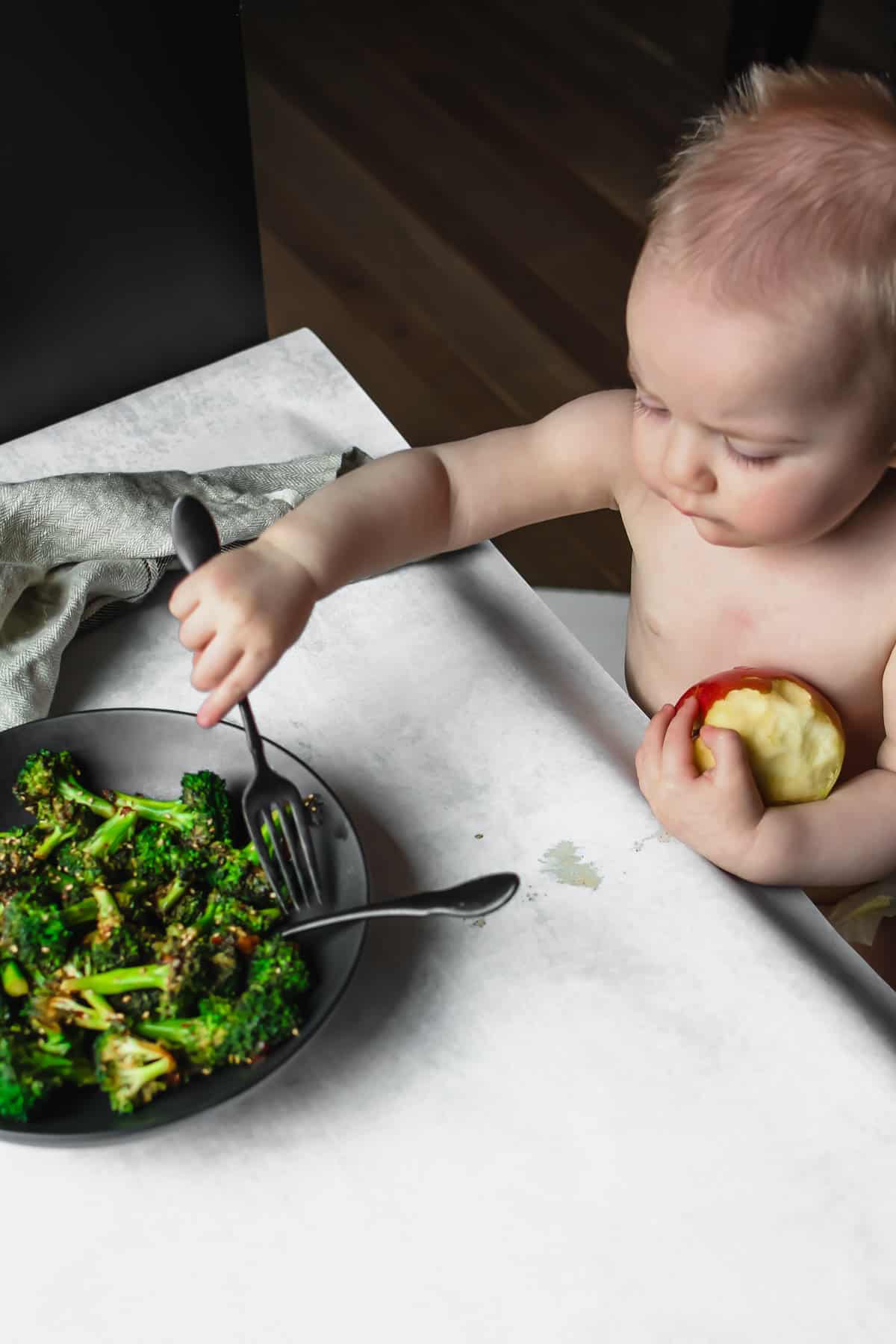 Pair this recipe with my Coconut Milk Roasted Short Ribs.
Love Asian food? Check out my Asian Chicken Lettuce Wraps and Asian Chicken Wings.
Looking for more easy and delicious clean keto side dishes? Check them out here.
More Keto Recipes to try: