This Roasted Broccoli with Garlic and Lemon is my favorite way to make Broccoli that goes perfectly with any dish!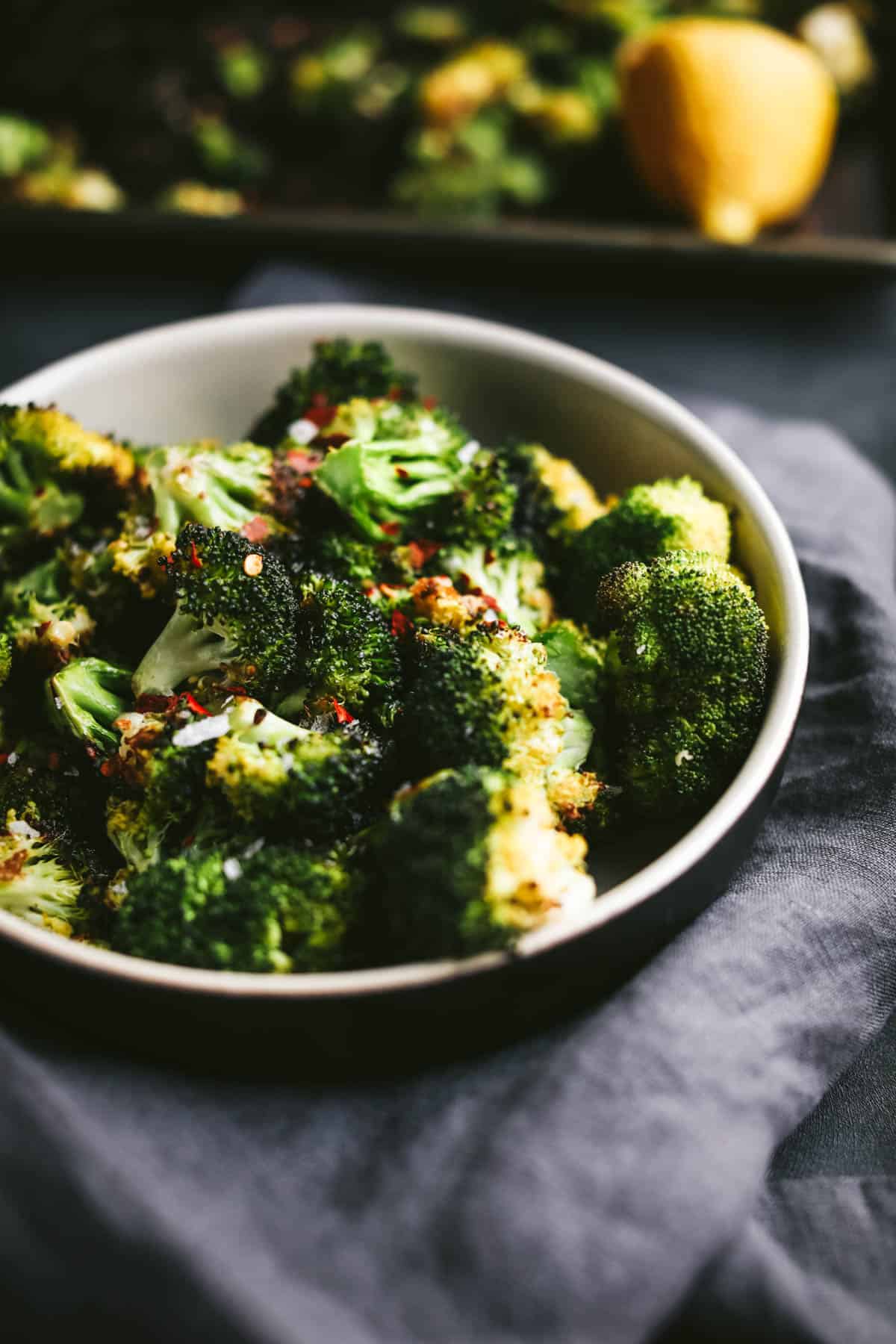 When I was younger, I used to think broccoli was tiny trees. It all made sense in my head. It looks like a tree, tastes like what I would expect a tree to taste. Therefore, it must be a tree.
Ah, to be young and that naive again.
As I grew up the reality of broccoli just being broccoli, hit me. I was bored. Thinking of how broccoli used to get served back in the day depresses me.
It was either steamed to death or slattered with processed cheese in an attempt to get the kids to eat it.
Yes, it's green and healthy but why should that mean that it has to be boring and tasteless?
Nowadays, broccoli has come a long way thanks to creative minds. It's used in tangy salads, delicious stir fry's, broccoli cheddar soup (amazing), and even broccoli tater-tots to trick the picky eaters out there (didn't work for my toddler, unfortunately).
Being the health nut that I am, I like to know all the nutritional benefits of specific food items so let's talk about some for Broccoli.
Omega 3's- anti-inflammatory properties
Vitamin C – builds collagen, which forms body tissue and bone, and helps cuts and wounds heal. Vitamin C is a powerful antioxidant and protects the body from damaging free radicals.
Fiber – diets high in fiber promote digestive health. A
Potassium – a mineral and electrolyte that is essential for the function of nerves and heart contraction.
Folate – is necessary for the production and maintenance of new cells in the body.
Those are just a few and we all know broccoli is good for you, but how do you make it taste delicious?
If you are reading this, you are in luck because I discovered a quick and tasty way to make you love broccoli again.
With just a few simple ingredients and some time in the oven, you'll have a healthy and flavorful side dish.
For this recipe, I combined coconut oil with garlic and red pepper flakes. Then I roasted the broccoli florets in the oil mixture, so all the flavors blend together.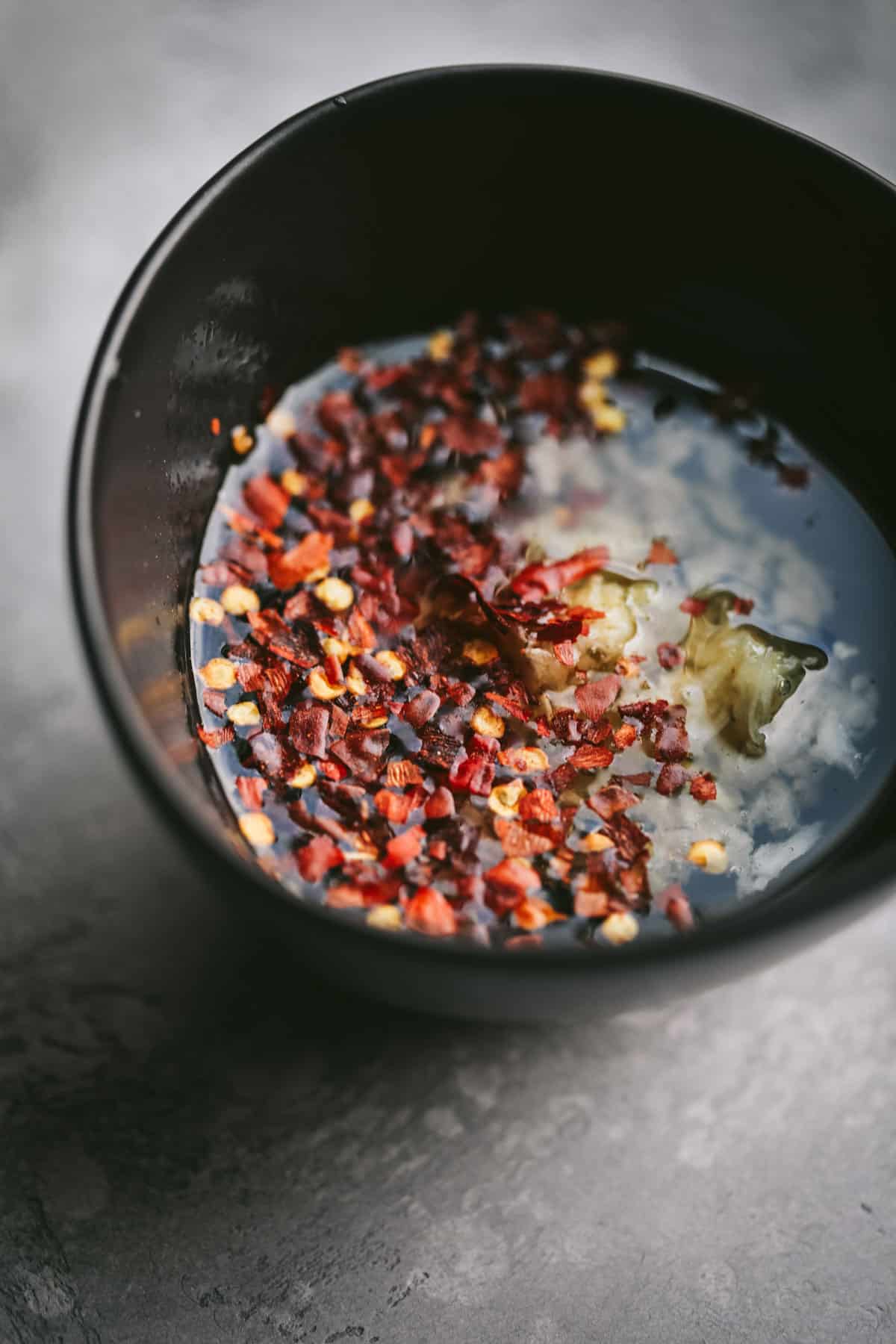 The final step is adding fresh lemon juice which brings it all together in perfect harmony. Don't forget to season well with Salt and Pepper, of course.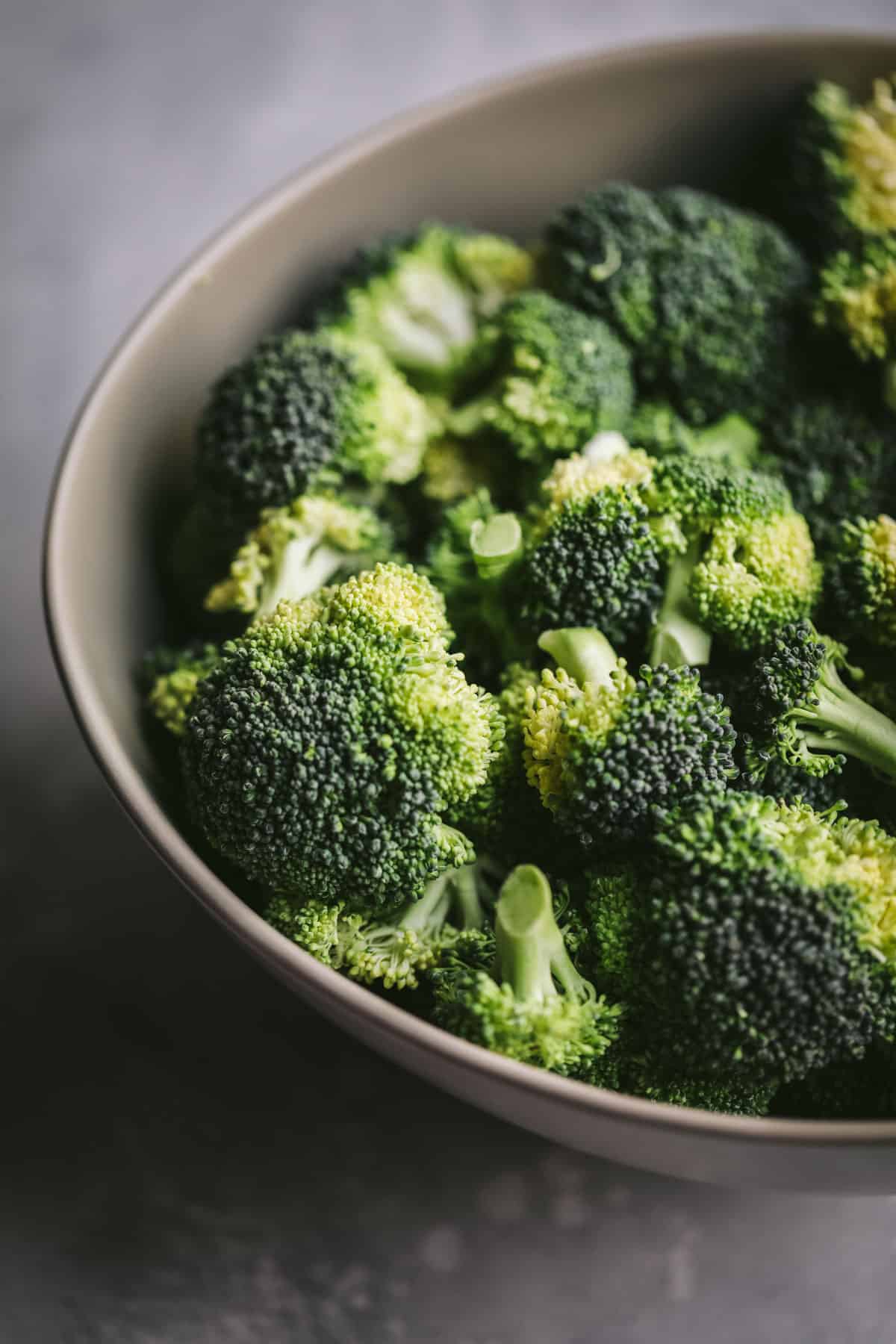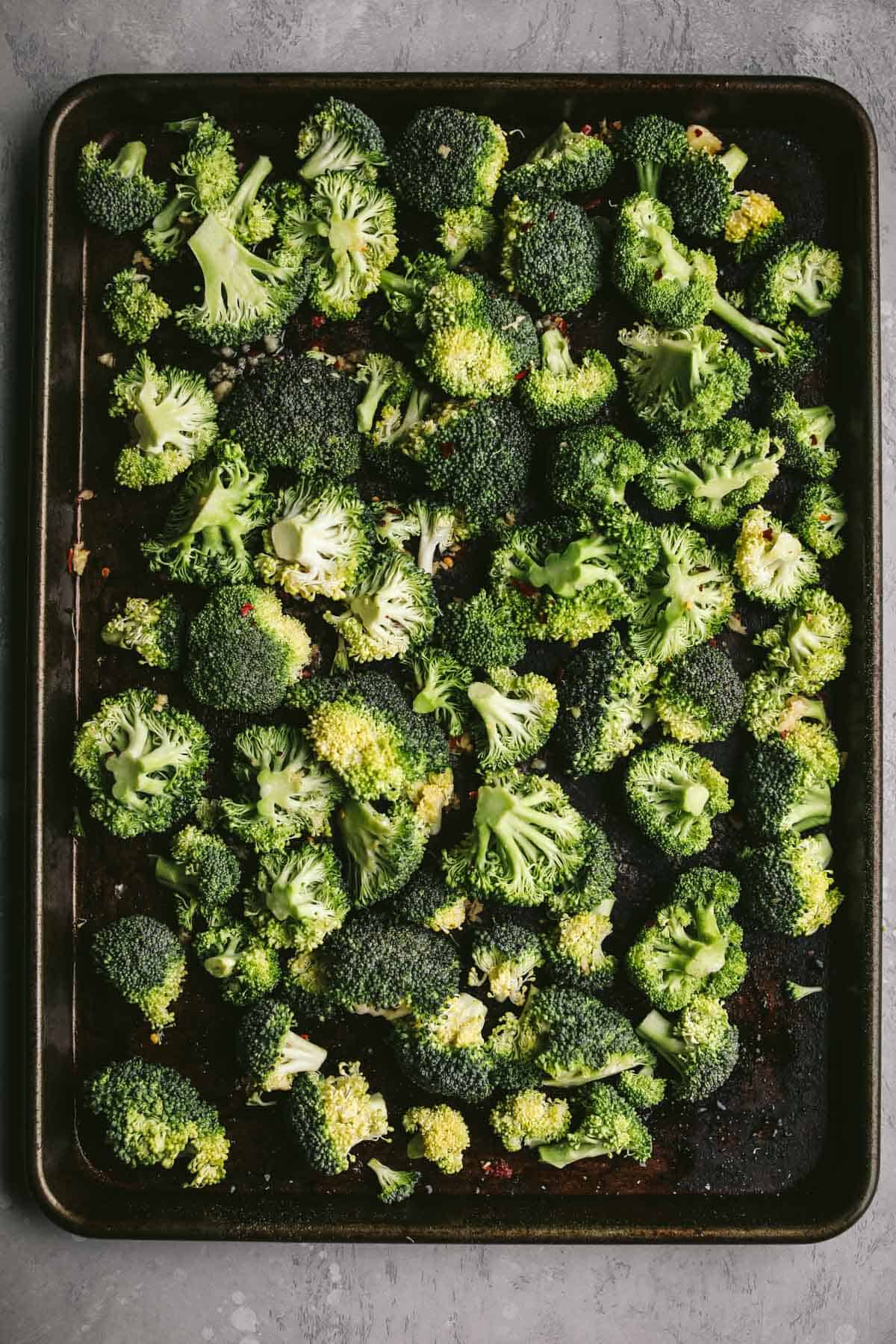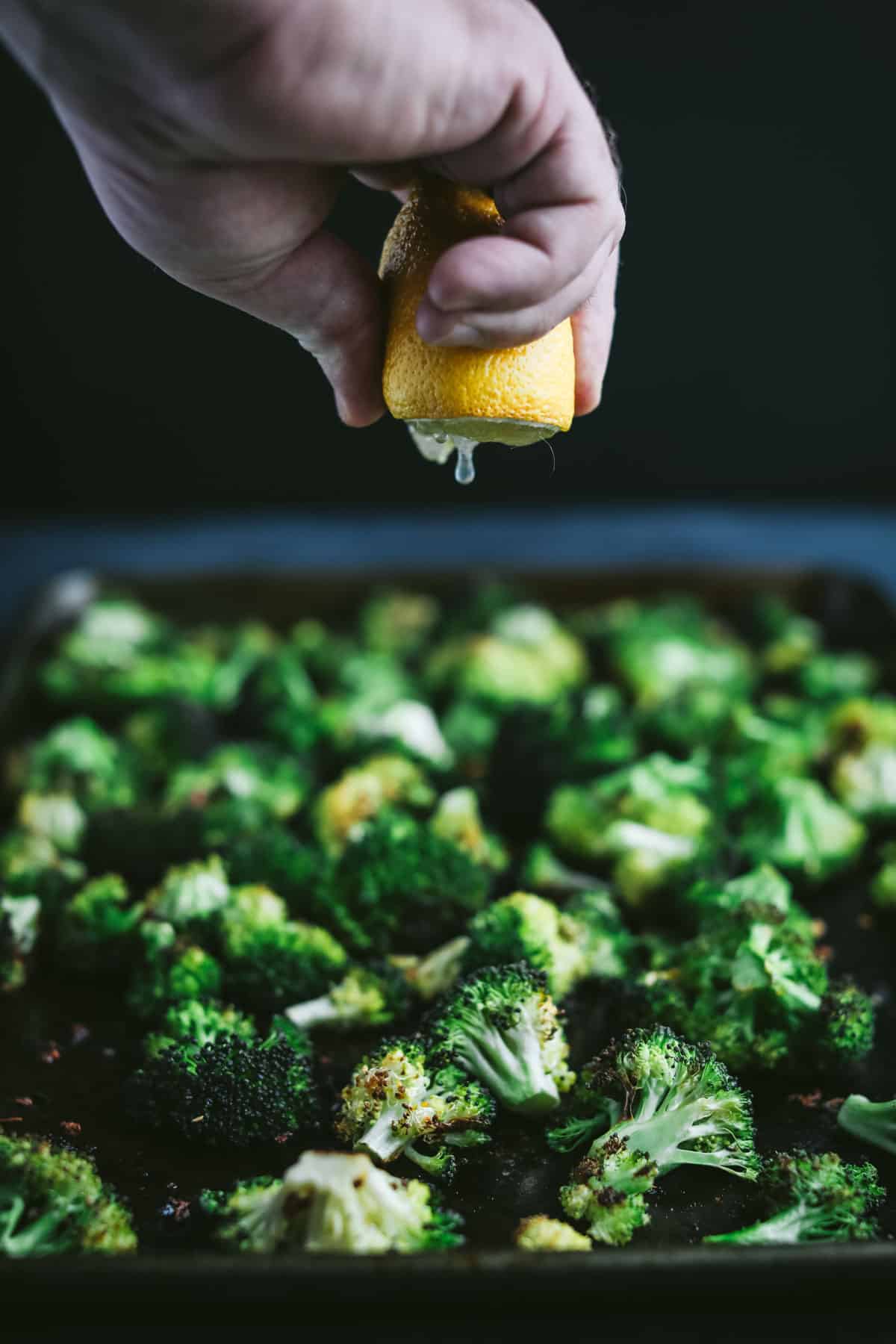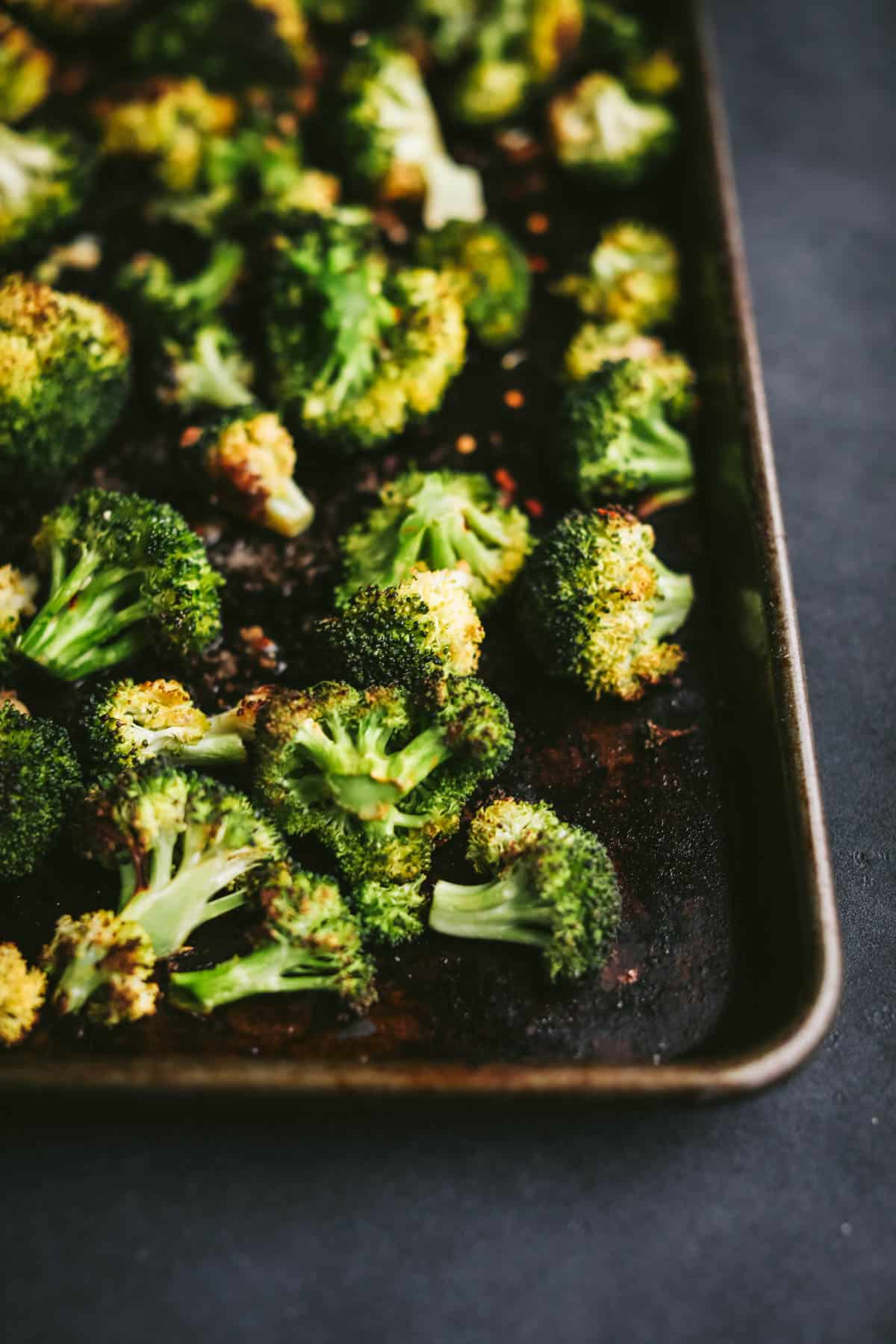 To add extra health benefits and a "cheesy" flavor, I like to top mine with Nutritional Yeast which is essentially Vitamin b12.
Since we are on the health train, here are some benefits to consuming nutritional yeast.
Supports Immune System
Boosts Energy
Healthy hair, skin & nails
Improves glucose sensitivity
Doesn't this make you want to make this recipe like right now? Well go, what are you waiting for?
Also, try my Garlic Parmesan Roasted Cauliflower recipe!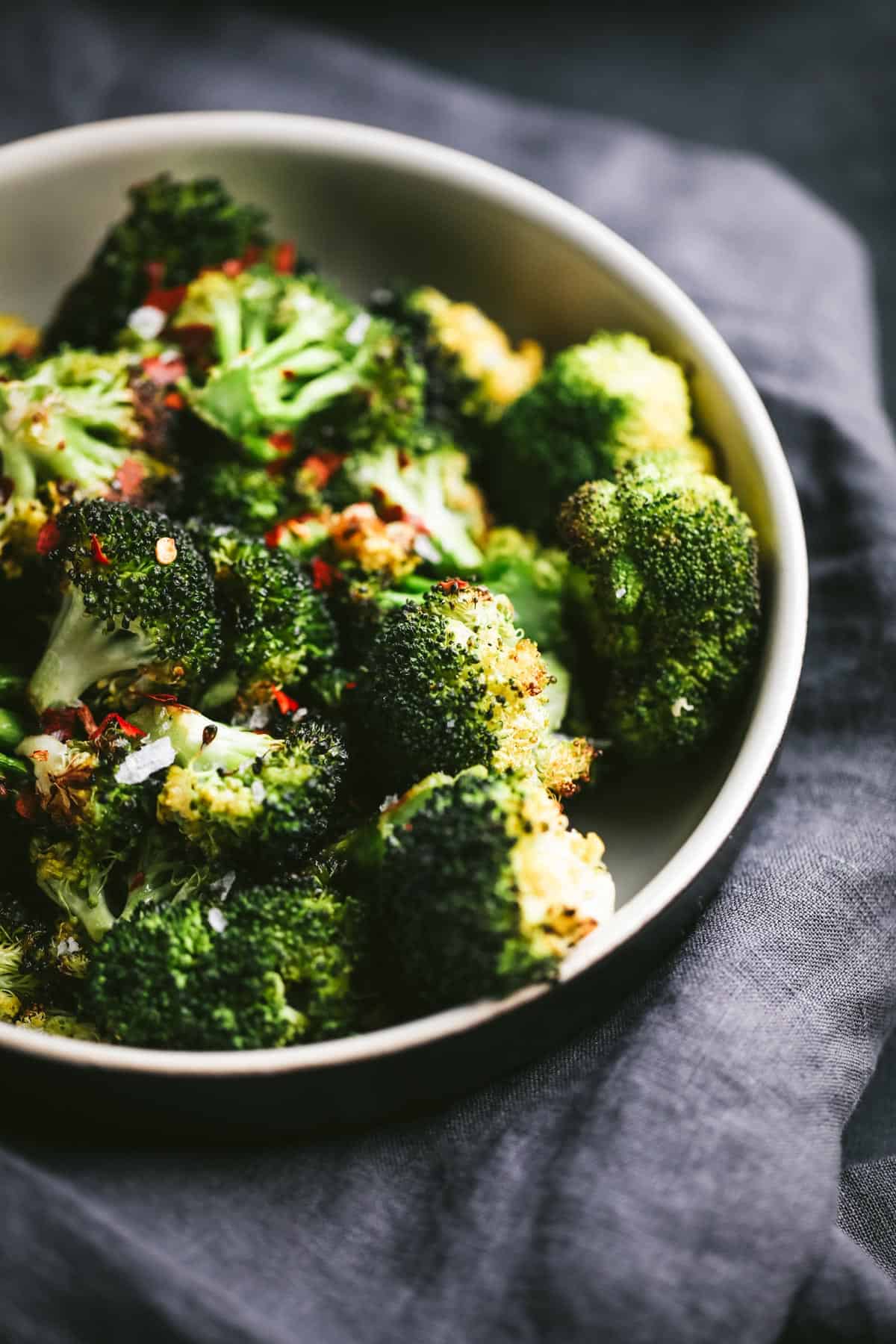 This post contains an affiliate link in which if a purchase is made I receive a commission at no additional cost to you. Thank you for your support!
More Keto Recipes to try: