Do you love to shop at Trader Joe's and are following the Ketogenic Diet? Well, this list is for you!
Trader Joe's, Trader Joe's. How I love thee. Amazing prices, so many interesting products, and super friendly staff; what else could you ask for?
If you are following a Ketogenic diet, you may be overwhelmed with what you should or shouldn't buy at Trader Joe's. There are a lot of products that may come across and sound like they are Keto-friendly, but they really aren't.
So, I decided to put this post together to show you what products I purchase almost every single time I am shopping at Trader Joe's. I think they are the best Keto Products there and at a great price.
There are more Keto-friendly products at TJ that I don't buy only because I can find a better price at Costco or Amazon, but for the most part, all of the products listed on this post are Keto staples for me.
You can rest assured that these products are truly Ketogenic because I have been using them for years.
One thing to note is that Trader Joe's is always coming out with new products and they have different products available at different stores so not all of these may be in your local trader joe's.
Ok, let's get started.
The Best Keto Products at Trader Joe's
Green Goddess Salad Dressing
This salad dressing is great because it's made with clean ingredients, and there is no sugar or sweetener in it. It's delicious as a meat chicken marinade or salad dressing. Make sure you check the labels on the other salad dressings, a lot of them have sugar in them.
Organic Tuscan Kale
I like to get this Kale because it's a great price and it's great for a quick salad or green smoothies. This is perfect for my Keto Kale Salad recipe.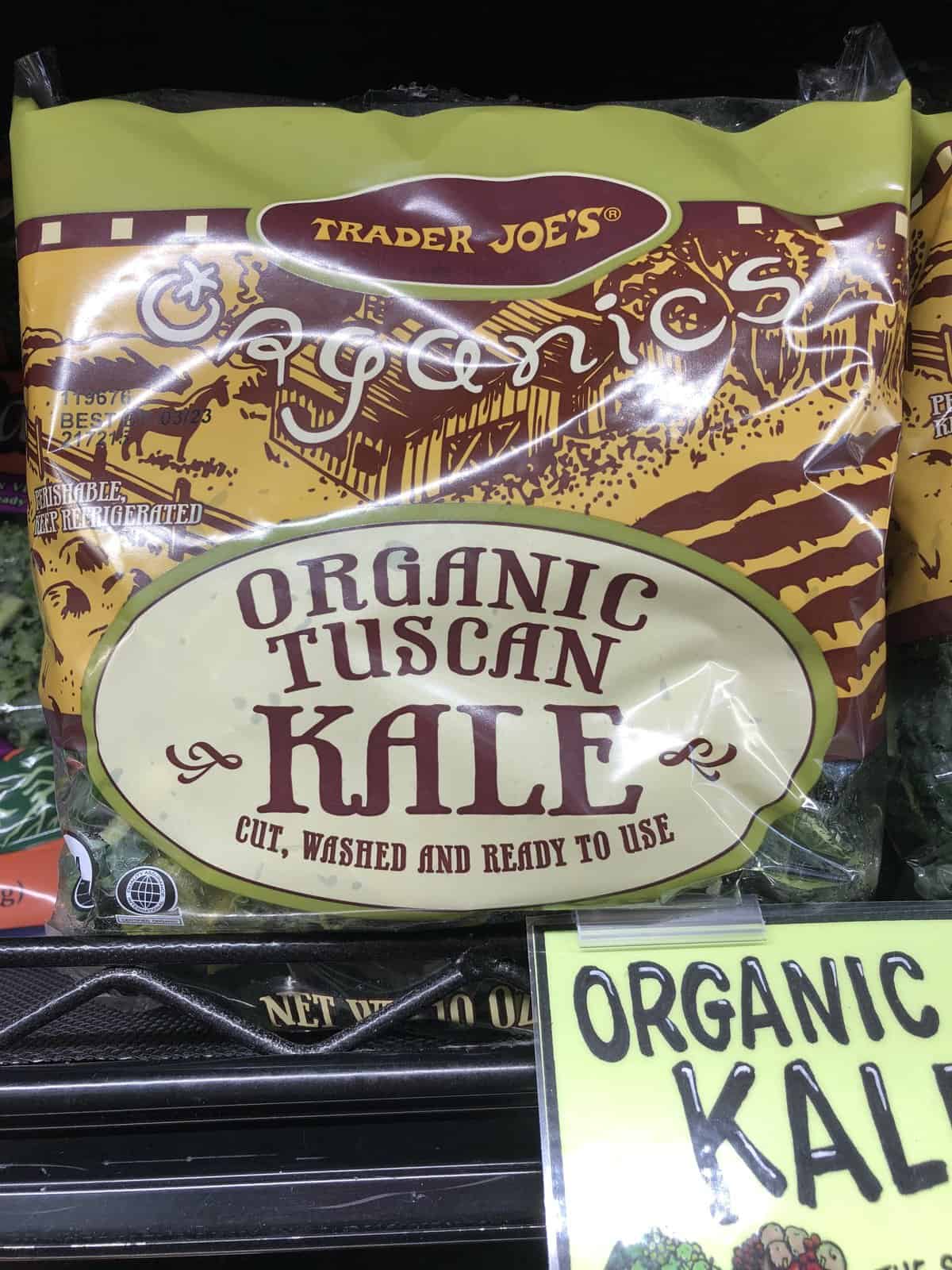 Proscuitto Wrapped Mozzarella
This is probably my all-time favorite Keto snack. It's sooo good. I like to get them here because they are individual portions. I used to buy a package of them at Kroger and it's easy to eat the whole package in one sitting. Plus, once you open the package, the time is ticking so you have to eat them before they go bad.
These are individually wrapped so you can grab and go and not worry about them going bad. They are the best!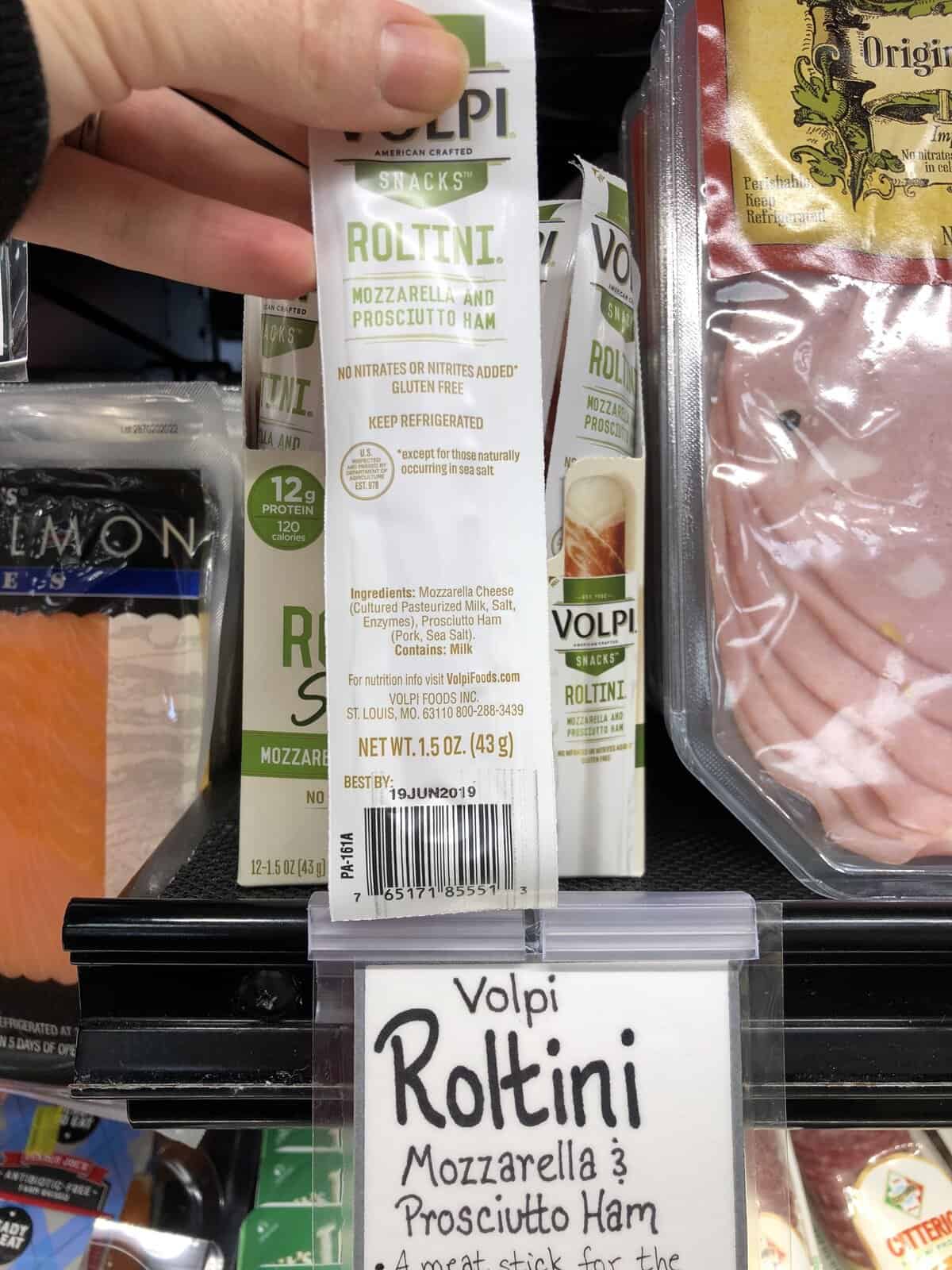 Wild Salmon
Ok, by now, you should know to never buy Farm-Raised Salmon, NEVER. Yes, Wild Salmon is more expensive but it's worth it. Treat yourself on occasion and buy good quality, wild-caught salmon filets.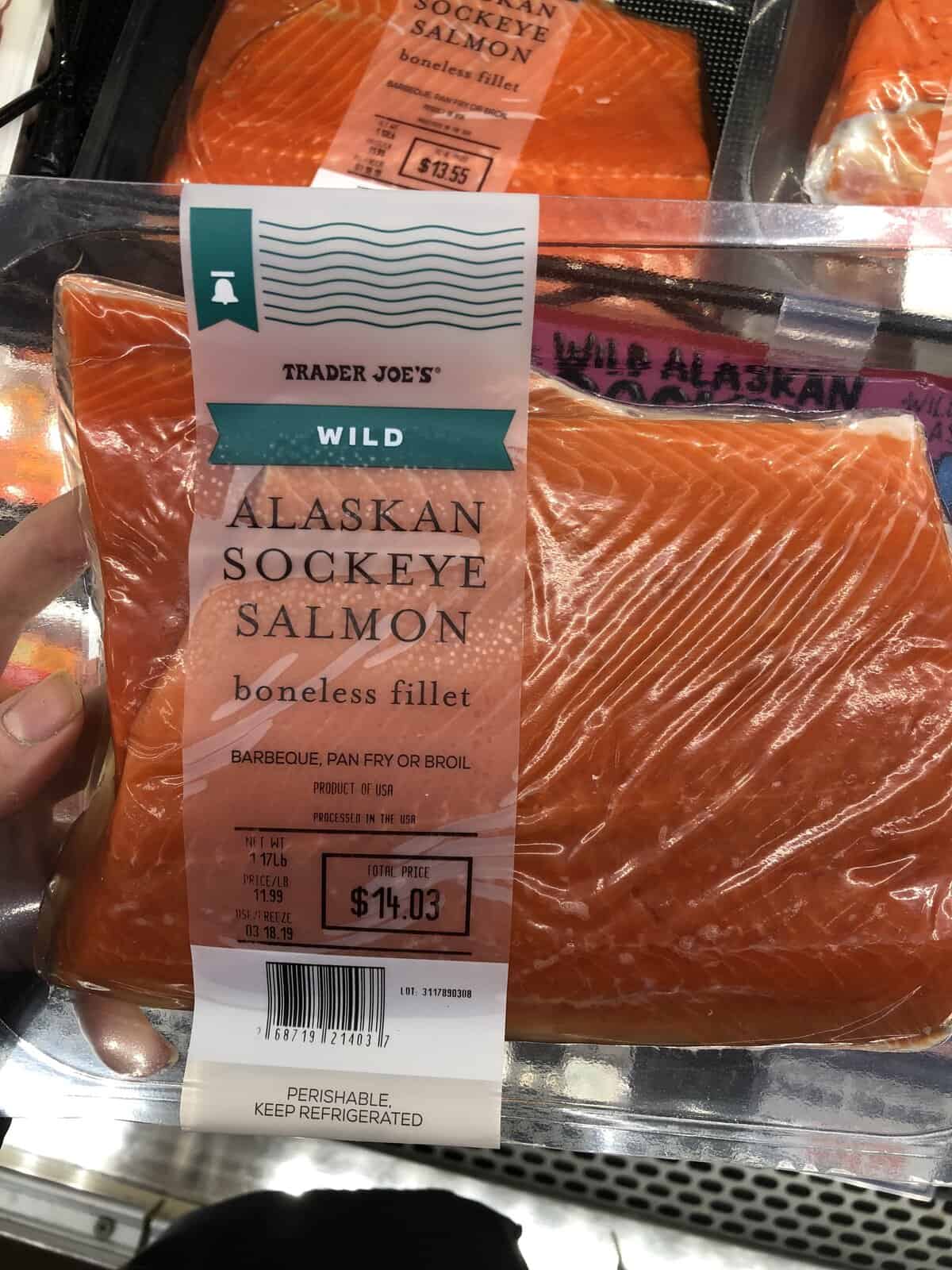 Uncured Bavarian Bratwurst
These Bratwurst are amazing on the grill. They don't have any sugar in them or other preservatives that some of the other sausages do at TJ's. Plus, they are German and my husband is German; so we have to represent!
Pork Belly
Pork belly is a great alternative to bacon and it doesn't contain any sugar or artificial ingredients that most bacon has in it. Fry it up just like you would bacon, or you can use it to top your burgers and salads.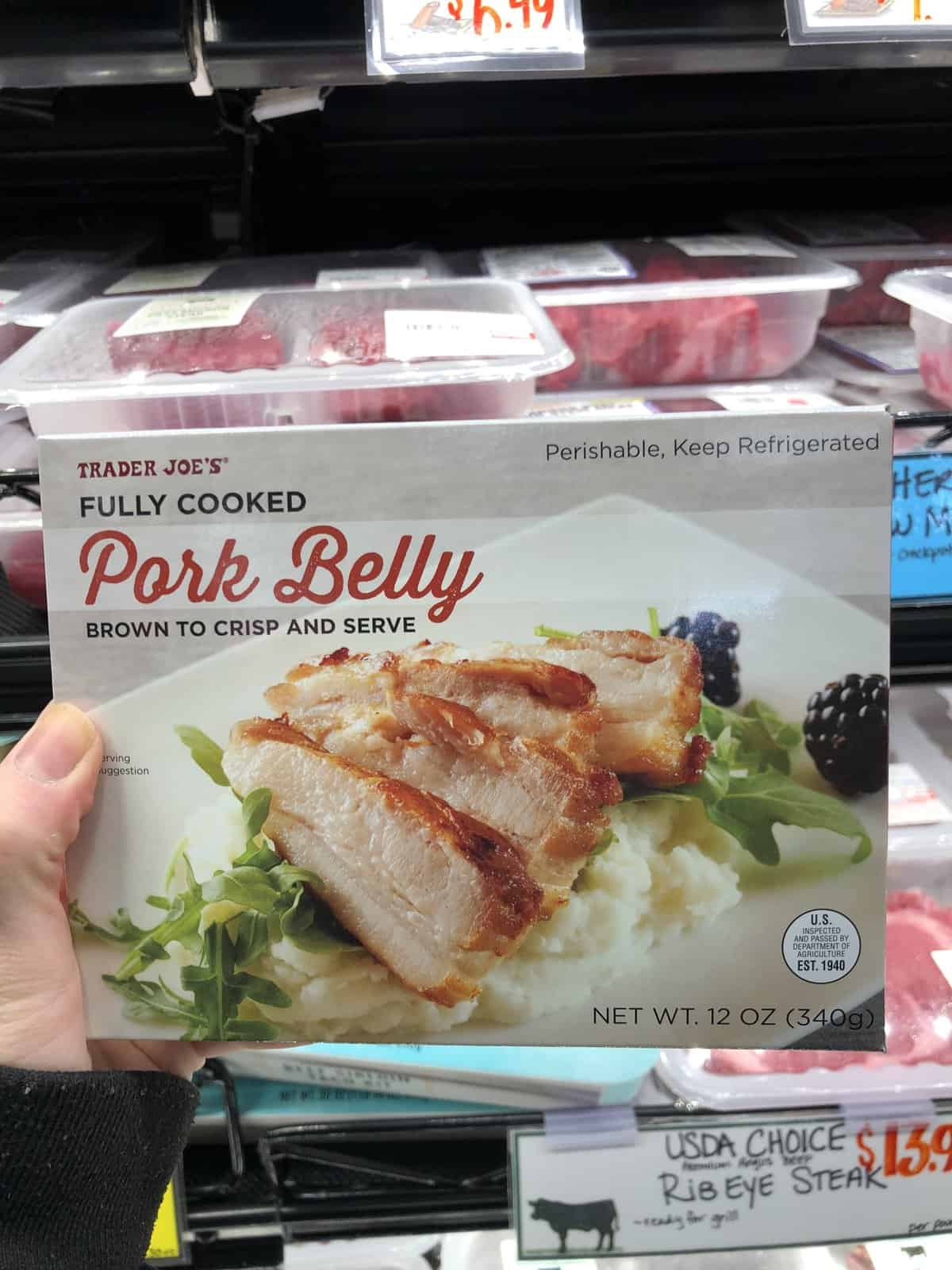 Chia Seeds
Chia seeds are the best! I mainly use them to make Chia Seed Pudding or to top my smoothie bowls, yogurts, and fat bombs. They are a great source of fiber to help you go poopie!
Flaxseed Meal
I use flaxseed meal mainly for my flaxseed pancakes which are delicious and full of fiber which like chia seeds, help move things along. Flax meal is a great flour substitute and when combined with water, it is used as an egg substitute in vegan diets.
Hemp Seeds
Hemp Seeds are a great topping for Chia Seed Pudding, Yogurts, smoothie bowls, fat bombs, and keto oatmeal. Just like flaxseeds
Almond Cashew & Macadamia Nut Beverage
If I went to Trader Joe's for one item, it would be this milk. I love it, especially in my morning Keto coffee. It's really good and the macros are around 1g per serving if I'm not mistaken. I always stock up on this milk.
Kerry Gold Butter
This is my favorite butte of all time and Trader Joe's usually has a great price. I buy the salted one in bulk at Costco but they don't have unsalted there so I will get it at TJ's.
Montezuma's Dark Chocolate
This is hands down the cleanest dark chocolate I have ever found; which makes sense because it's 100%. Be careful with other chocolates at Trader Joe's, many of them contain maltitol which may spike your blood sugar and kick you out of ketosis.
Organic Mixed Berry Blend
I use this berry blend mainly for smoothies and smoothie bowls. It's easy because I keep it in the freezer and don't have to worry about it going bad as fresh fruit does.
Organic Riced Cauliflower
I usually like to rice my own Cauliflower because I think that tastes the best, however when I am in a rush, this is a great quick alternative. Use it to make Lime Cilantro Cauliflower Rice or pair it with Butter Chicken.
Wild Frozen Shrimp
I like to get these shrimp for when I haven't planned out what's for dinner. They don't take long to thaw and it goes perfectly with some sauteed Kale and Cauliflower Mash.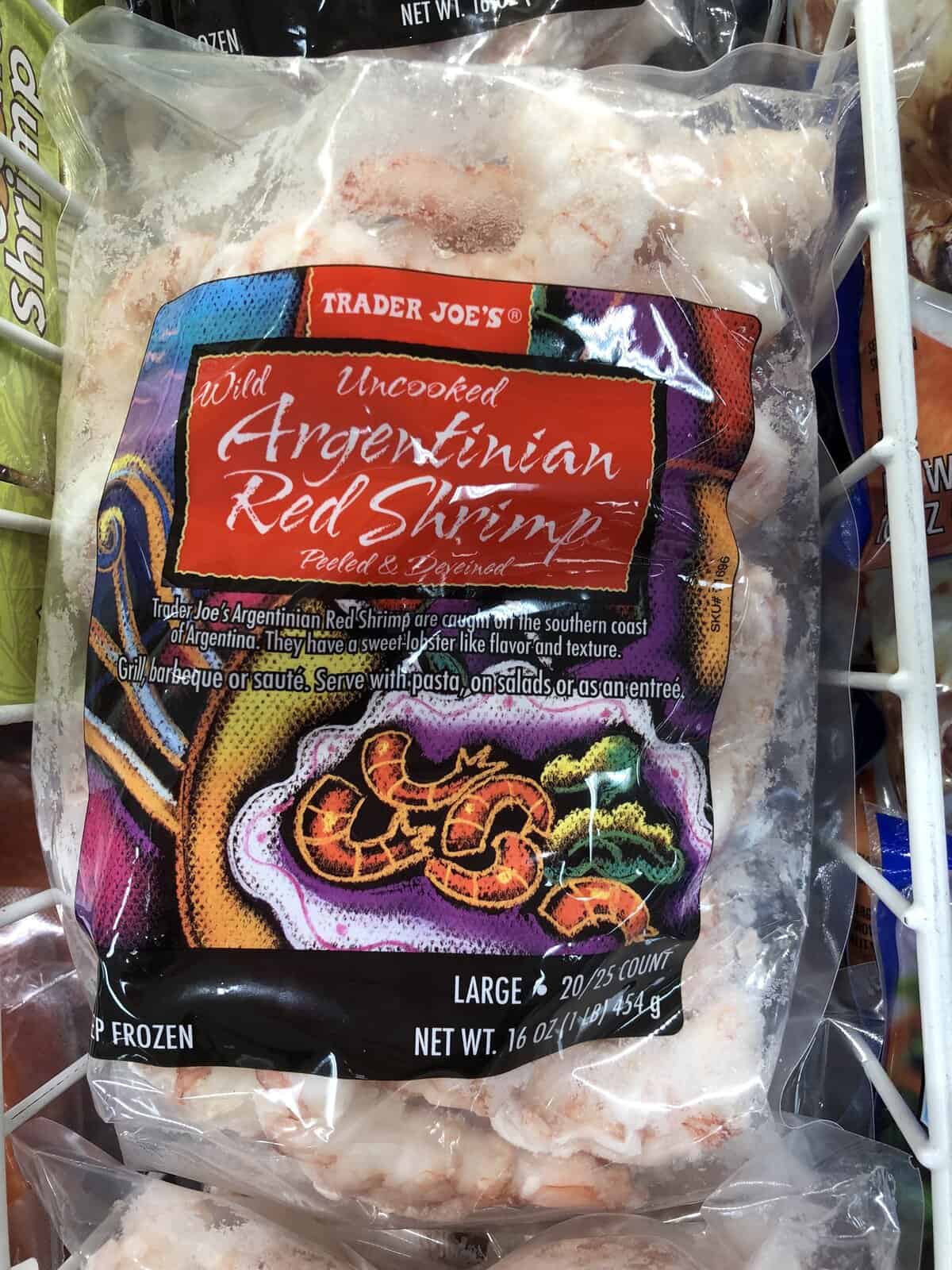 Grass fed Angus Beef Burgers
This is another great thing to have in the freezer for those times when you didn't have time to cook or need to make a quick lunch.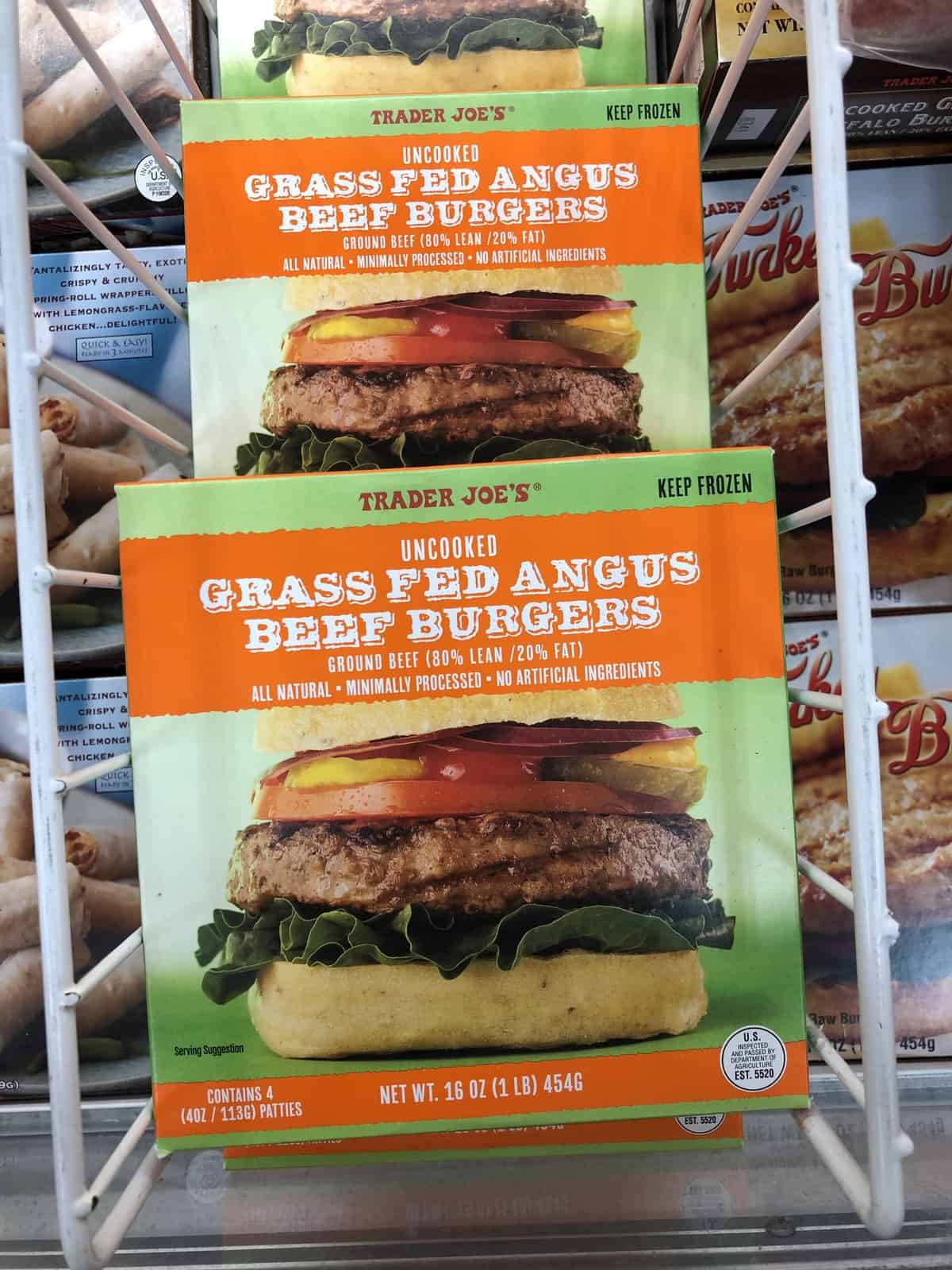 Chili Lime Chicken Burgers
Just like the burgers above, these are great for a quick lunch or dinner when you don't have time to cook. These are great wrapped in lettuce and topped with cheese and some Primal Kitchen Chipotle Mayo.
Cocoa Powder
From Keto Brownies to Salted Fudge Fat Bombs, this Cocoa Powder is great for all things chocolate. I usually buy cocoa powder in bulk on amazon but it's nice to have some backup in case I run out.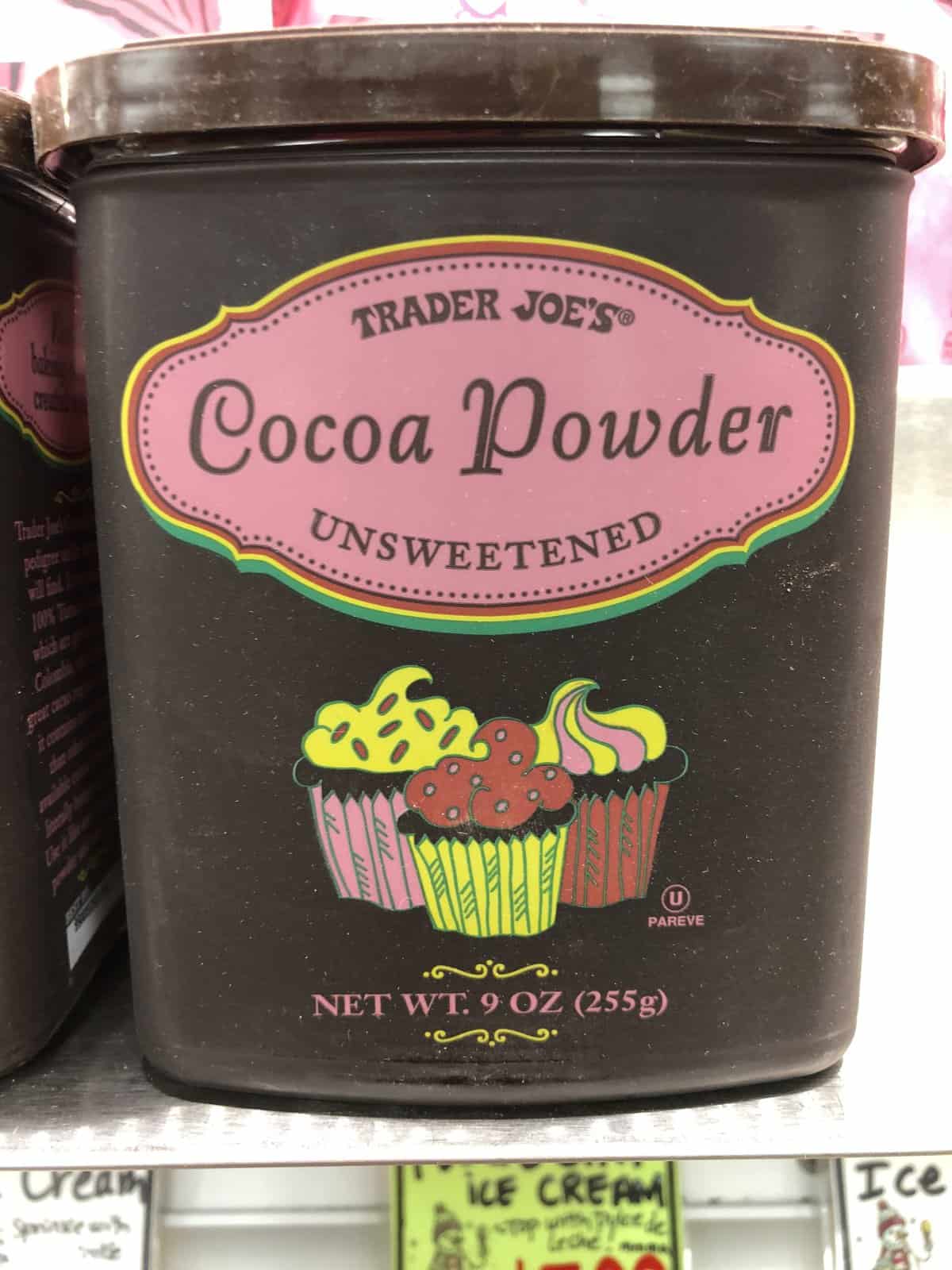 Smoked Salmon dip with capers
This dip is a super yummy snack. The macros and ingredients are great and you can dip it with celery or pork rinds.
Organic Creamy Cashew Fiesta Dip
I recently discovered this dip and it's really good. It's a dairy-free dip alternative and the macros are Keto-friendly, as long as you don't eat the whole container in one sitting because cashews are higher in carbs.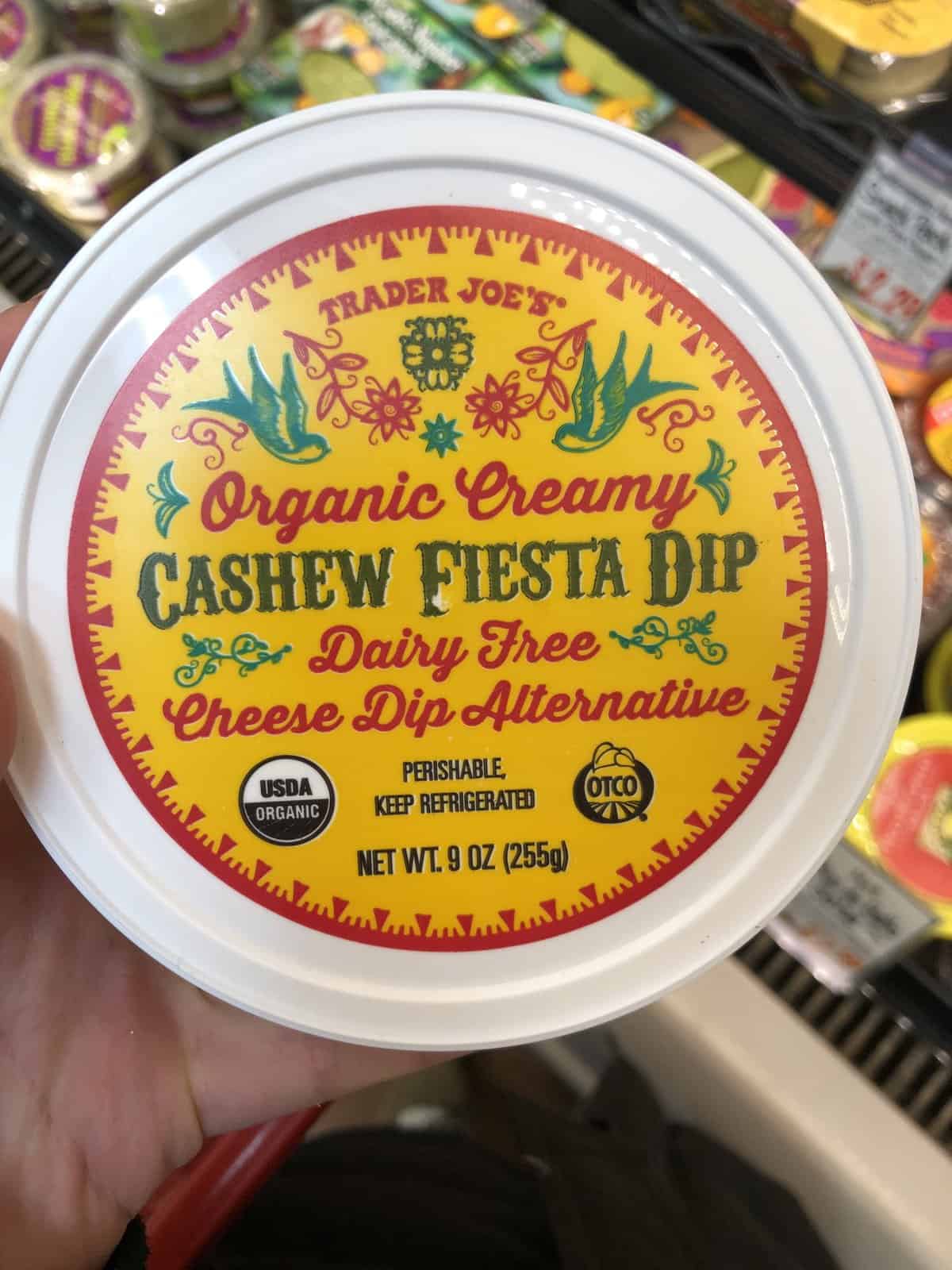 Vegan Kale, Cashew & Basil Dip
This is a great pesto you can use for zoodles, shirataki noodles, or for a chicken marinade. Macros are pretty good and the ingredients are clean.
English Costal Cheddar Cheese
Cheese time! When I do eat cheese (normally I don't because I try to stick with Clean Keto) this is one of the cheeses I get from TJ's. It's the perfect amount of sharpness.
Manchego Cheese
Another great cheese from Trader Joe's.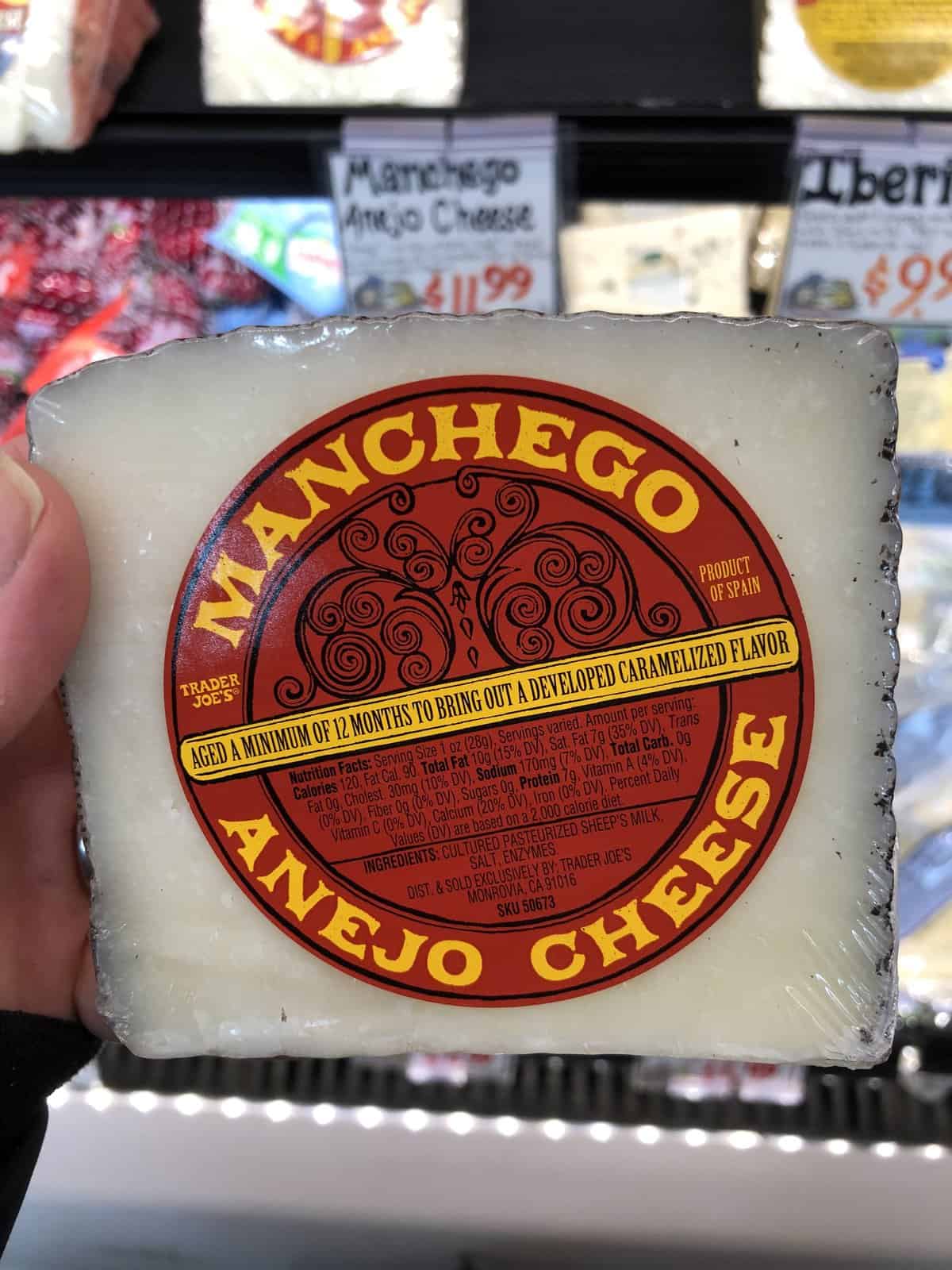 Silver Goat Goat Cheese
I love Goat Cheese. I use this goat cheese to make my Fried Buffalo Goat Cheese balls. If you like goat cheese, then you will love this recipe.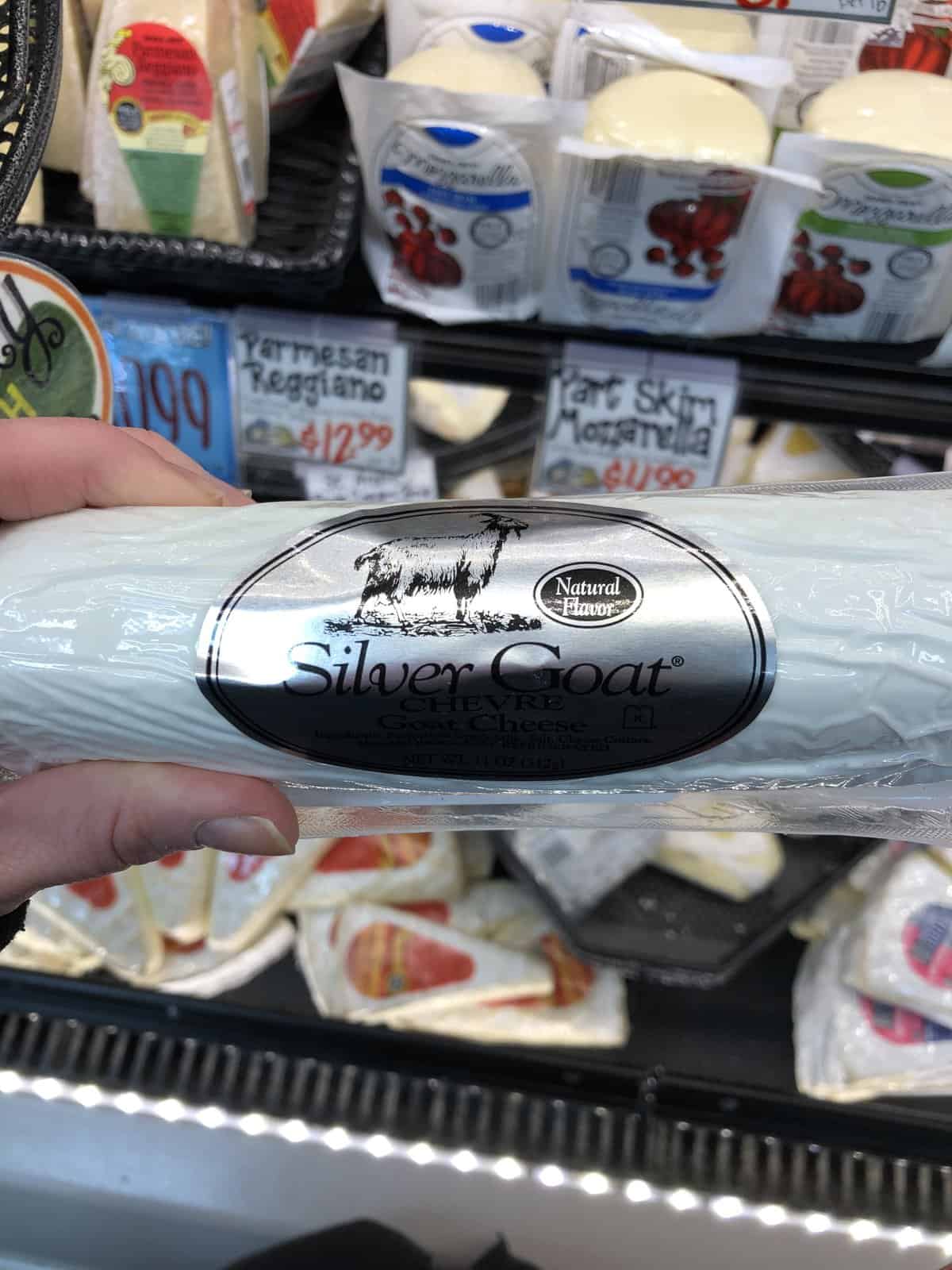 Dutch Gouda
Another great cheese. Enough said.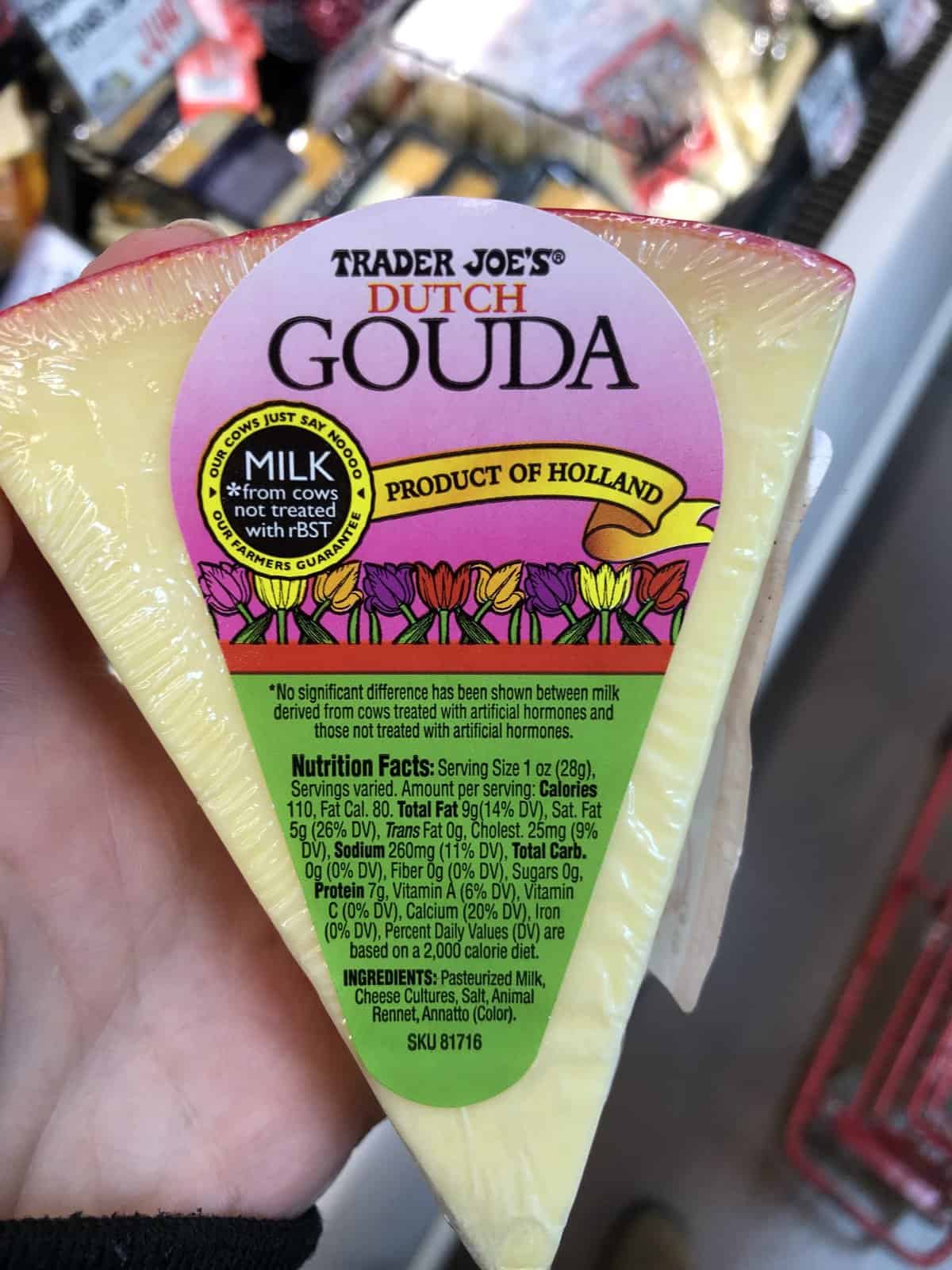 Nutritional Yeast
This is a great source of Vitamin B12 and is great to sprinkle on salads, veggies, and other foods for a cheesy flavor.
Everything But the Bagel Seasoning
You have probably heard of this seasoning by now because it's taken over the internet!! It's so good on everything from eggs to my Keto Bagel. I always stock up when I'm at Trader Joe's.
Chile Lime Seasoning
Another great seasoning that goes well with chicken, veggies and I love to sprinkle some on avocado.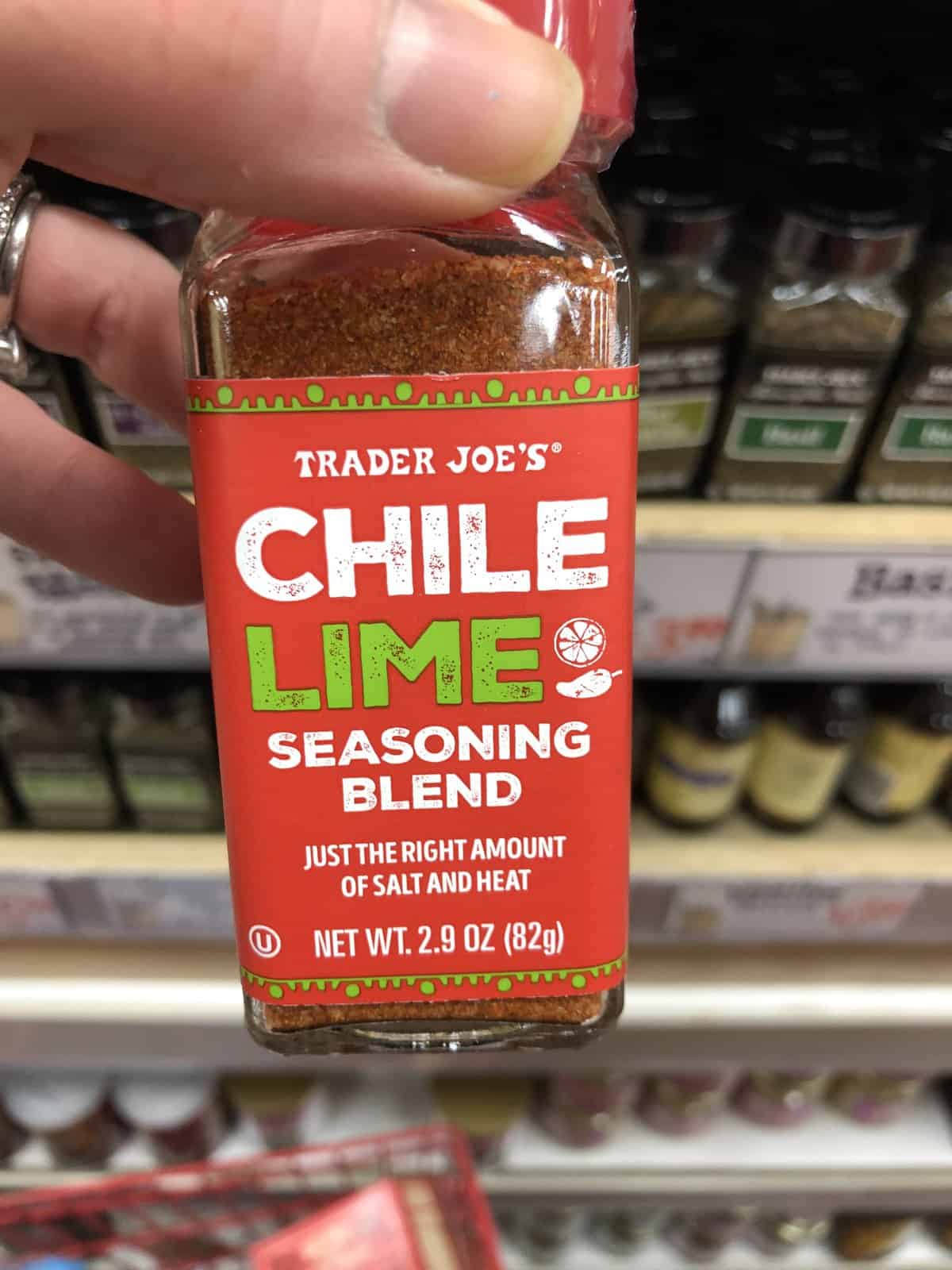 Organic Peanut Butter
I always have extra peanut butter in my house. I am either making my No-Bake Peanut Butter Balls or Keto Peanut Butter cups and my kids love peanut butter. I like this one from Trader Joe's because it has no added sugar or unnecessary ingredients. Just peanuts and salt.
Creamy Almond Butter
I love this almond butter because it's smooth and doesn't get hard and crusty as the Costco brand does. It's great for a snack or for my Salted Fudge Fat Bombs (which you need to make if you haven't yet by the way ????)
Sunflower Seed Butter
This is a great nut-free alternative to peanut or almond butter and it's pretty yummy. I use it for fat bombs, or as a snack with Flackers or celery.
Organic Chicken Bone Broth
Bone broth is magical. It's great for fasting, cooking, replenishing electrolytes and so much more. I love to stock up on this when I don't make my own homemade bone broth.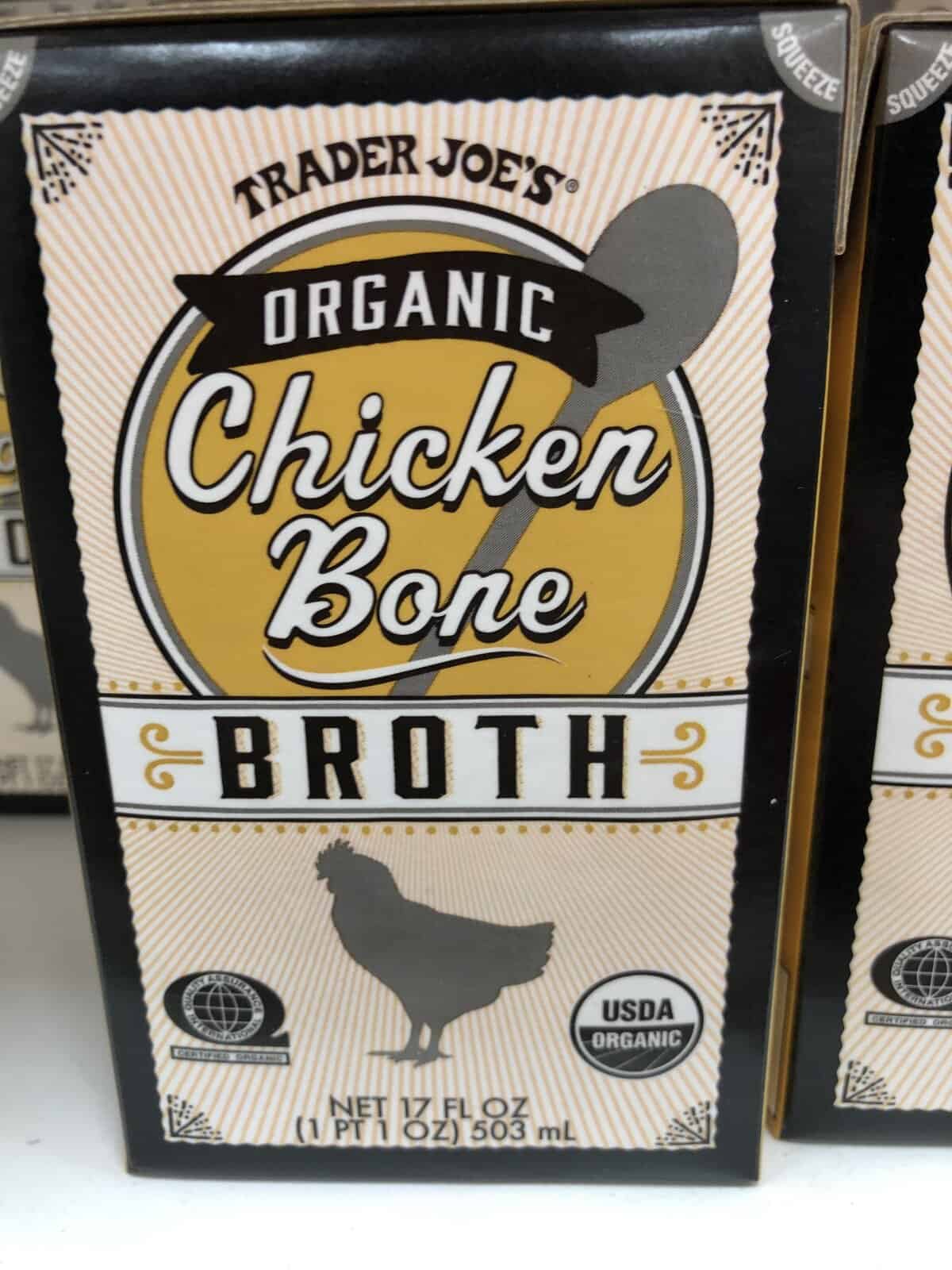 Organic Beef Bone Broth
When I don't make my own, I buy this for the same reason as the chicken bone broth.
Organic Coconut Cream
Another reason I go to Trader Joe's coconut cream. They have the best price and it tastes the best out of the ones I have tried. I use it to make dairy-free whipping cream, when I want to make Clean Keto creamy dishes such as Butter Chicken or Creamy Tuscan Chicken, for desserts, and for my morning coffee as a creamer.
Coconut Oil Spray
I exclusively use this as my cooking spray for everything.
Green Dragon Hot Sauce
This hot sauce has become my go-to favorite hot sauce. It has so much flavor and great ingredients. Try it out!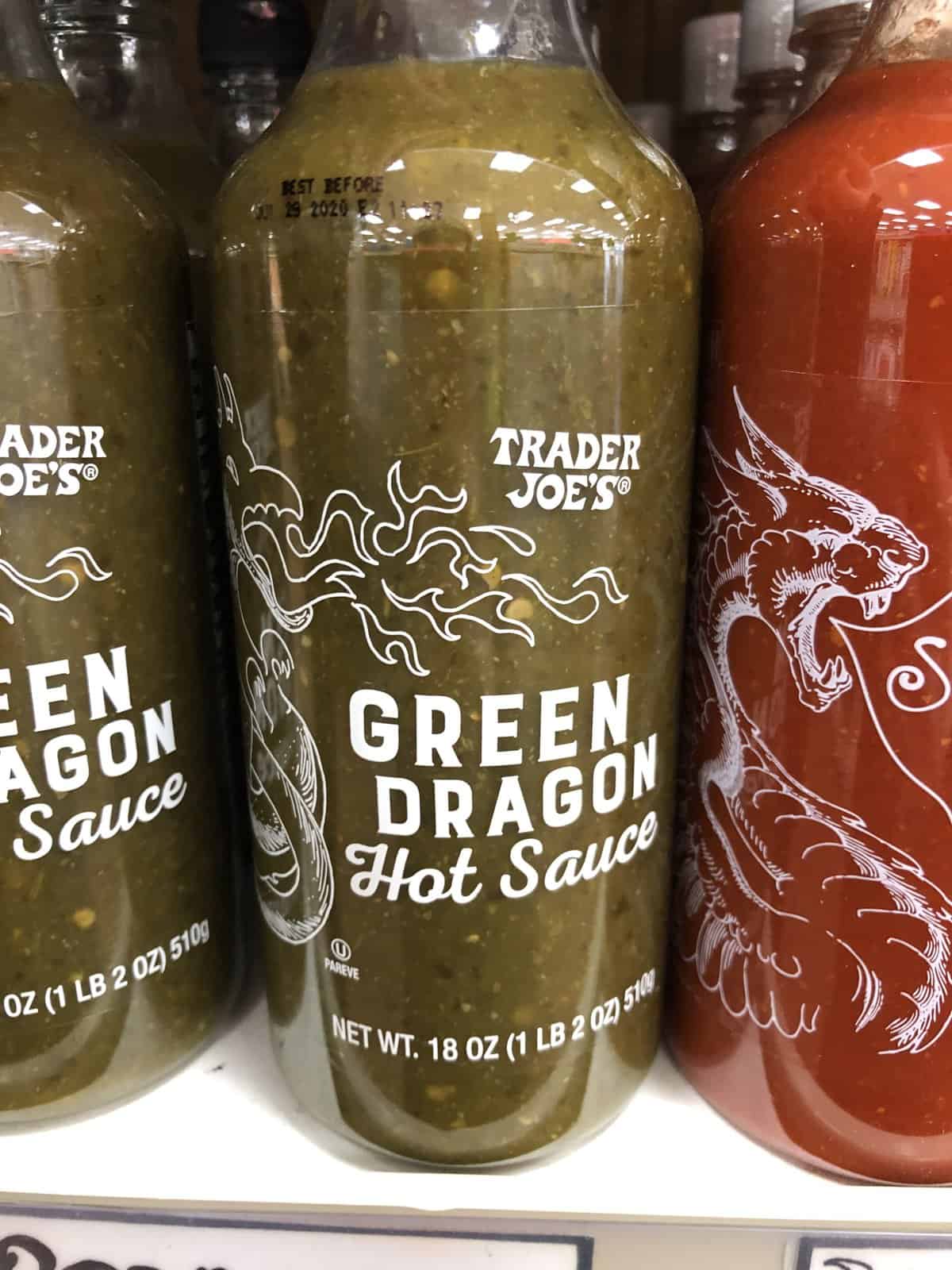 San Marzano Tomatoes
These are the best tasting canned tomatoes and I use them for my tomato-based dishes such as my Keto Chili and Keto Enchiladas.
Avocado Oil
This is a great oil for dressing and marinades. I either buy it at Trader Joe's or at Aldi's when I'm there.
Raw Oregon Hazelnuts
I can't be trusted with these. They are sooo good. Every time I buy these I end up binging on them but I can't help it! I use them to make homemade Nutella for my Nutella Stuffed Skillet Cookie. SOOO good.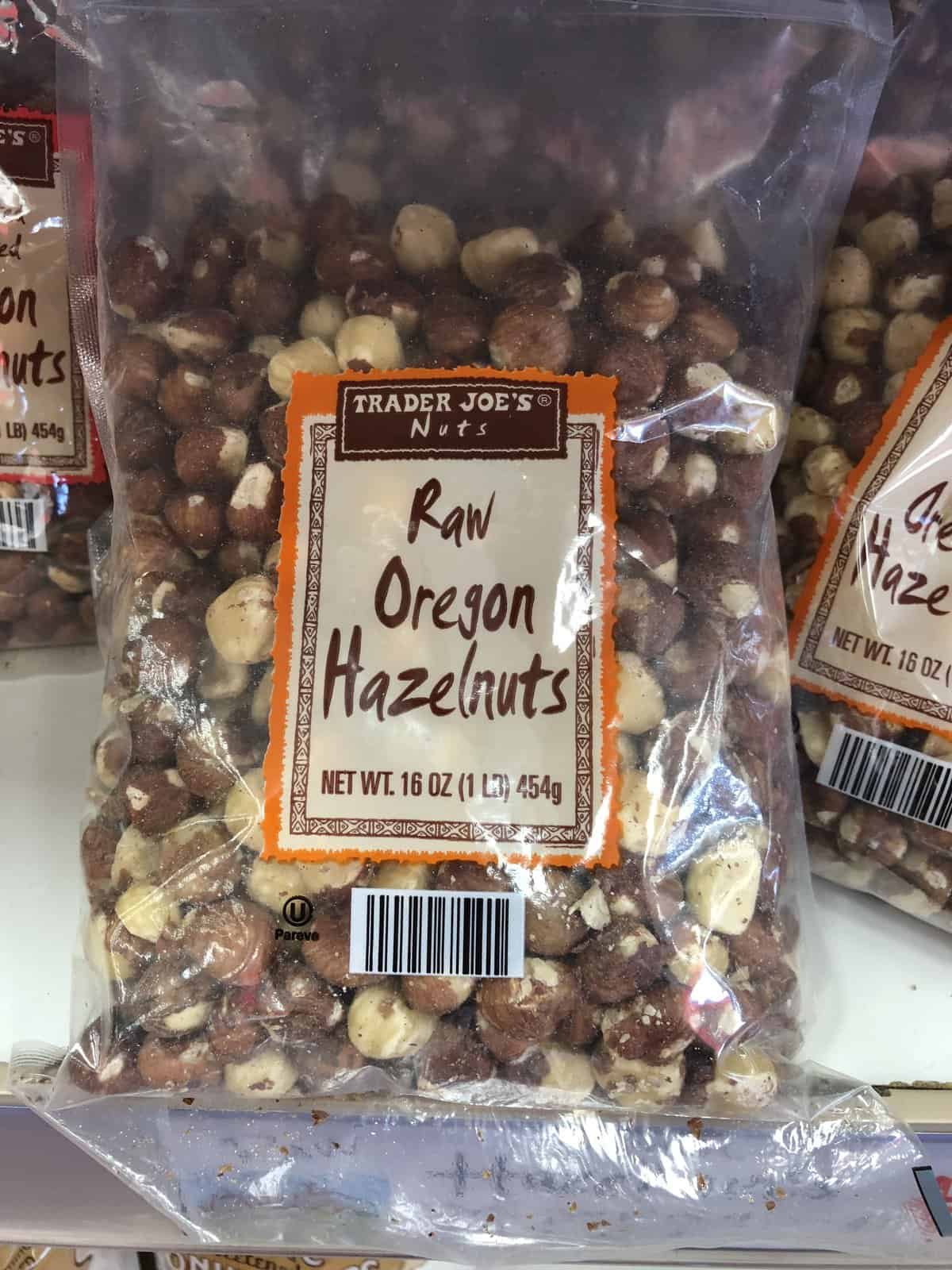 Unsweetened Coconut Flakes
I use these coconut flakes for everything from smoothie bowls, fat bombs to Strawberry Mousse.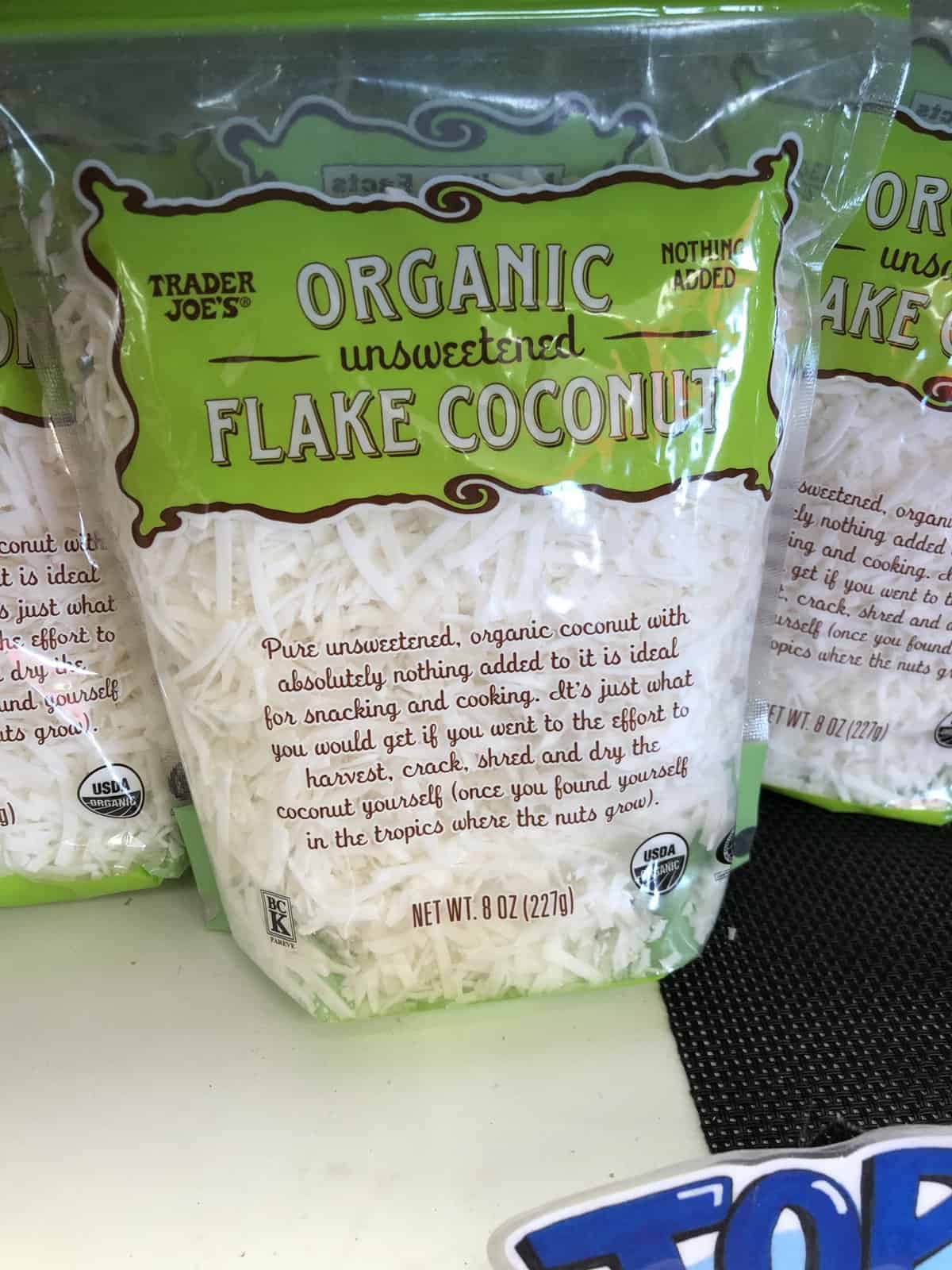 Roasted Seaweed Snacks
I love this snack. It's salty and super yummy.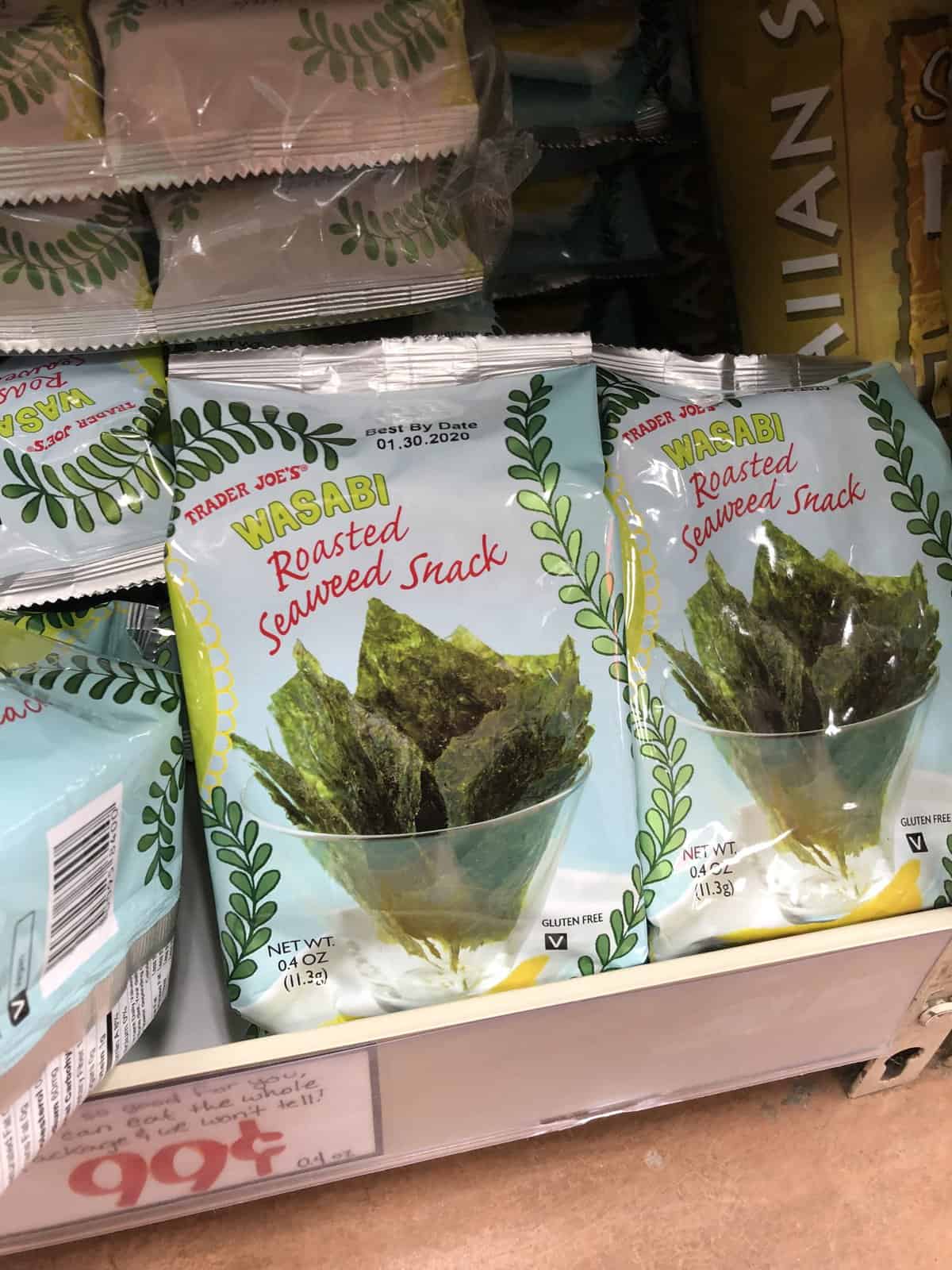 Uncured Pastrami
I like this lunch meat because it's free of nitrates and nitrites.
And that's a wrap!! Of course, there are many other great Keto products at TJ's but these are the staples that I usually get. What are your favorite products at Trader Joe's? Leave a comment and let me know!
Keto Recipes to try: