This Peanut Butter Chocolate Smoothie Bowl is the perfect treat when you are craving something sweet or need a quick healthy breakfast.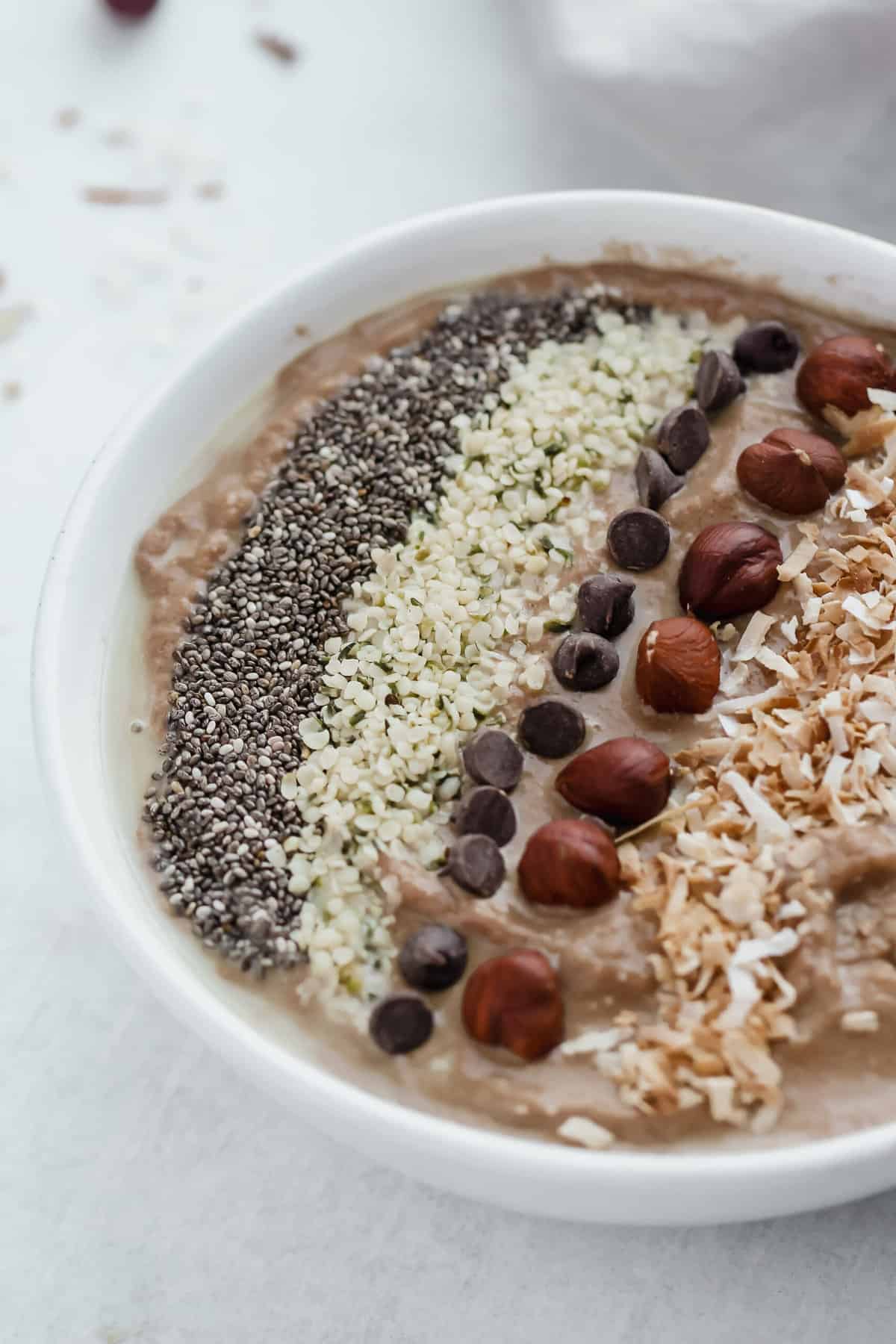 I don't often feel like desserts or sweet treats these days, but every so often I will crave something rich and sweet.
In cases like this, I turn to a favorite recipe – my Peanut Butter Chocolate Smoothie Bowl.
It has the classic pairing of chocolate and peanut butter but is much healthier than a peanut butter cup.
Most people eat smoothie bowls for a healthy breakfast, but for me, it is the perfect dessert or sweet treat.
I love how this smoothie bowl quickly comes together – I just throw all the ingredients in my blender, blend until smooth, and then I can add my favorite toppings I have on hand.
What Toppings To Add To A Smoothie Bowl
Some of my favorite smoothie bowl toppings for my Peanut Butter Chocolate Smoothie Bowl include chia seeds, hemp hearts, coconut flakes, cocoa nibs, and crushed walnuts.
Other great toppings include berries (frozen or fresh), sugar-free dark chocolate chips, maca powder, or low-carb granola.
Peanut Butter and Peanut-Free Options
Check the label of your peanut butter to make sure no sugar or other unnecessary additives have been added to it. Even oil! Peanut butter doesn't need any extra oil, as the peanuts have enough oil in them already.
If you're allergic to peanuts, are paleo, or you'd just prefer to use a different nut, there are a few peanut-free options that you can add to your smoothie bowl.
Other nut options include almond butter or cashew butter. To go completely nut-free, you can use sunflower seed butter or tahini.
You'll notice that I don't use any sweeteners or sweet ingredients in this smoothie bowl recipe. I find the manna adds a natural sweetness, and the cocoa provides richness. For me, that is enough, but if you'd prefer a sweeter smoothie bowl, you have a few options.
Regular smoothie bowls often use banana which provides thickness and sweetness. For low-carb versions, you can add sweetness with liquid stevia, keto-flavored syrup, or powdered erythritol.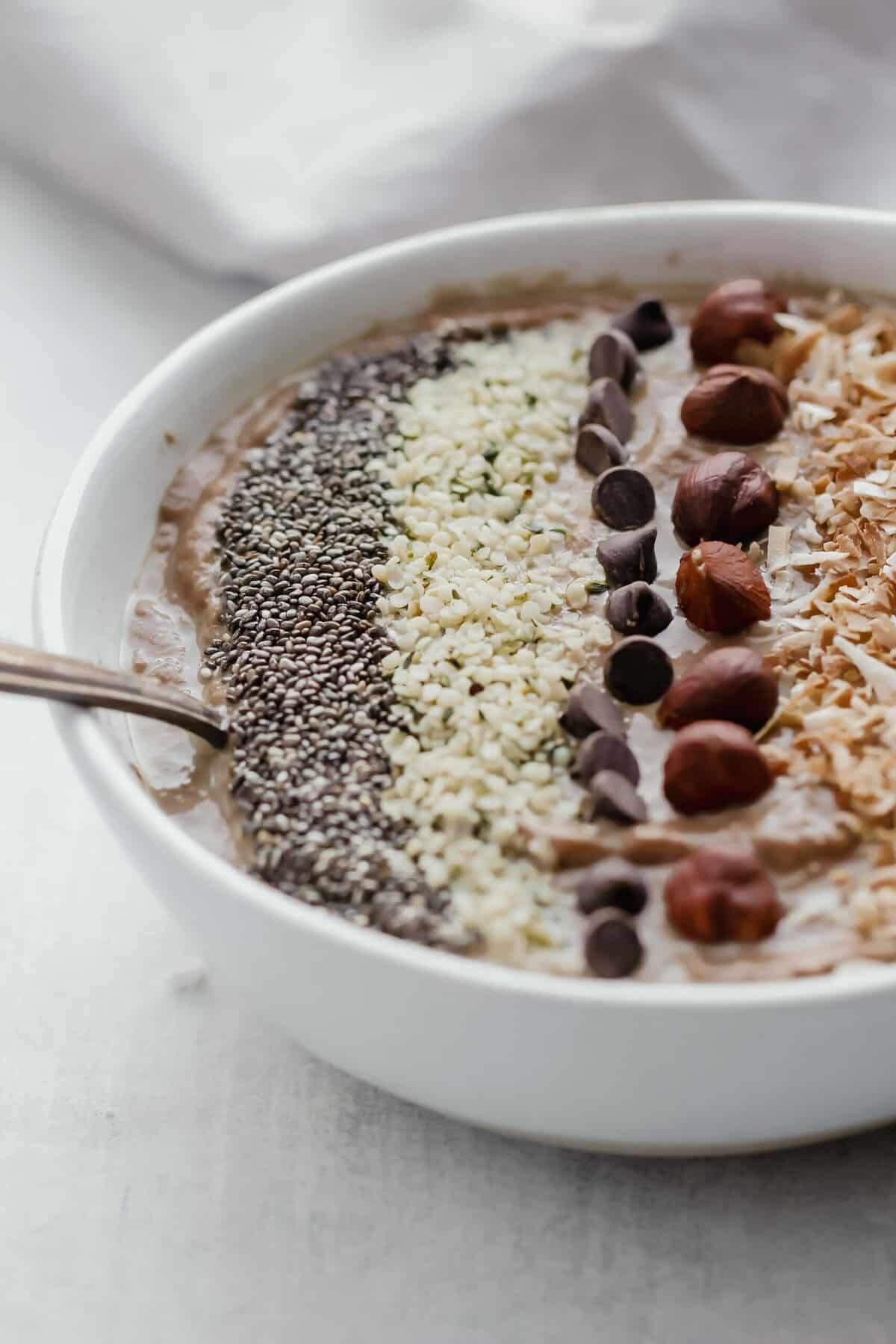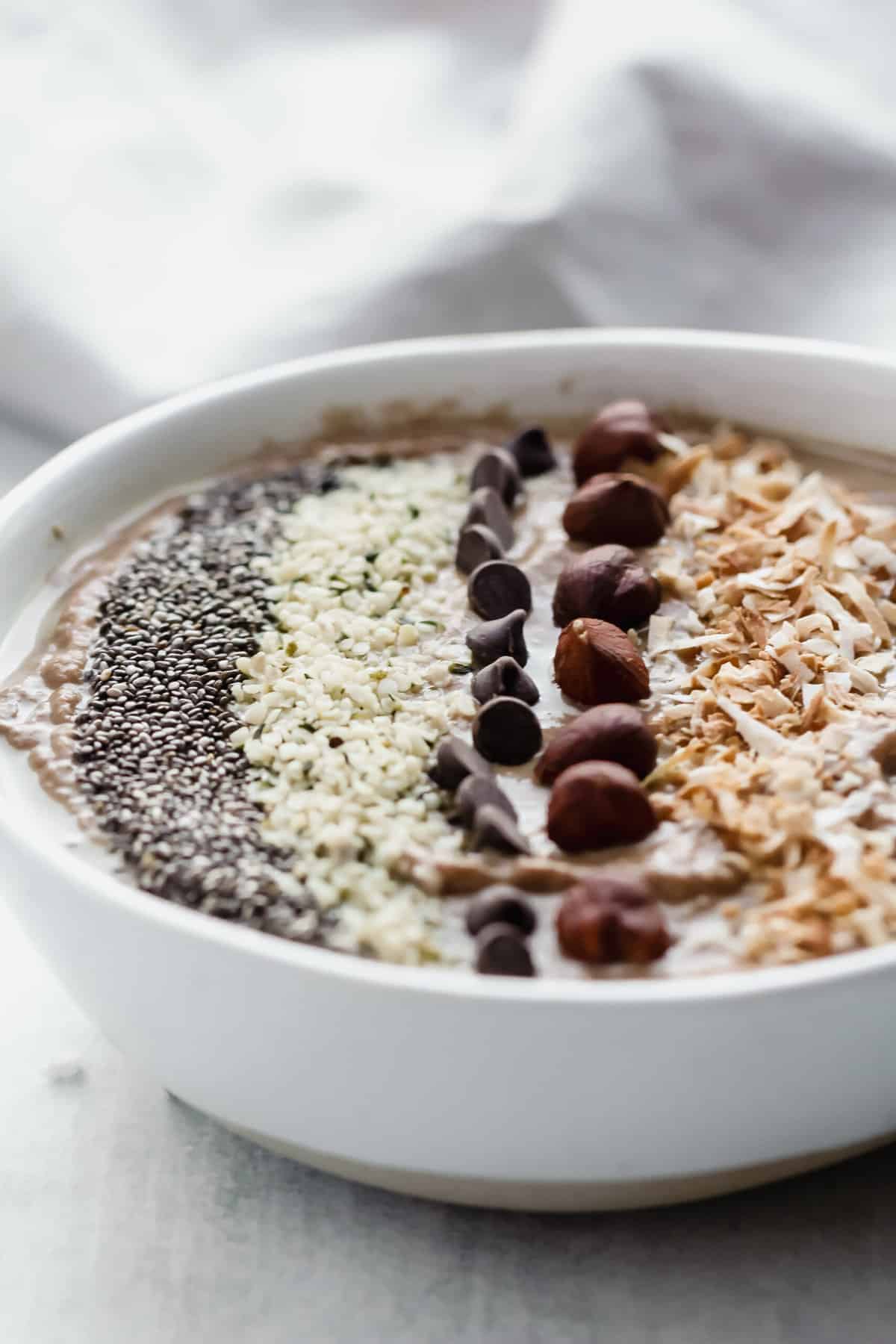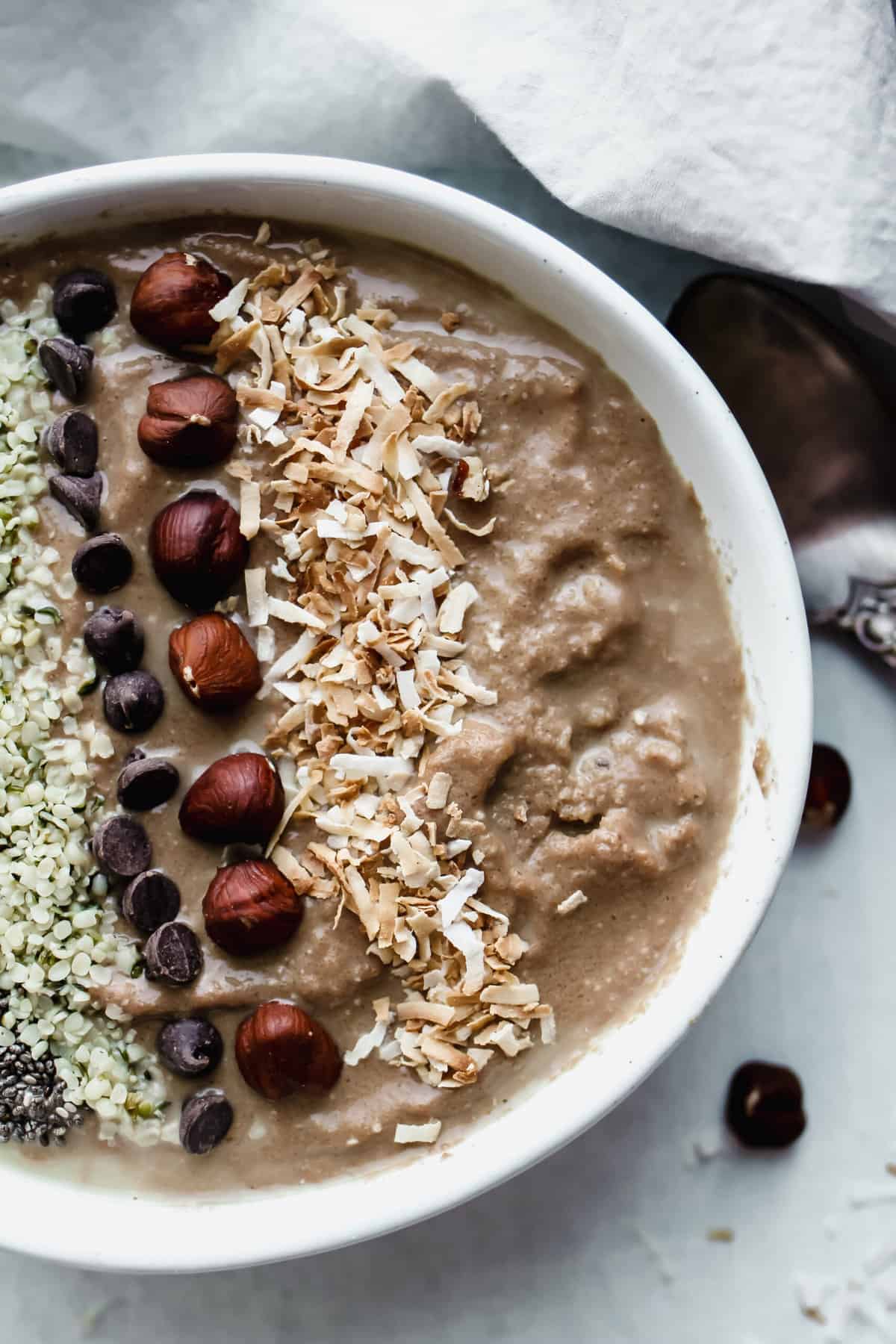 Did you enjoy this chocolate peanut butter smoothie?
It's always best to start your day with a satisfying breakfast or treat yourself and satisfy your sweet tooth with this chocolate peanut butter smoothie that's absolutely delicious!
Try this smoothie bowl recipe now!
More Keto Recipes to try: