If you are looking for a great lunch option or a salad to accompany your meal, this Keto Kale Salad is it!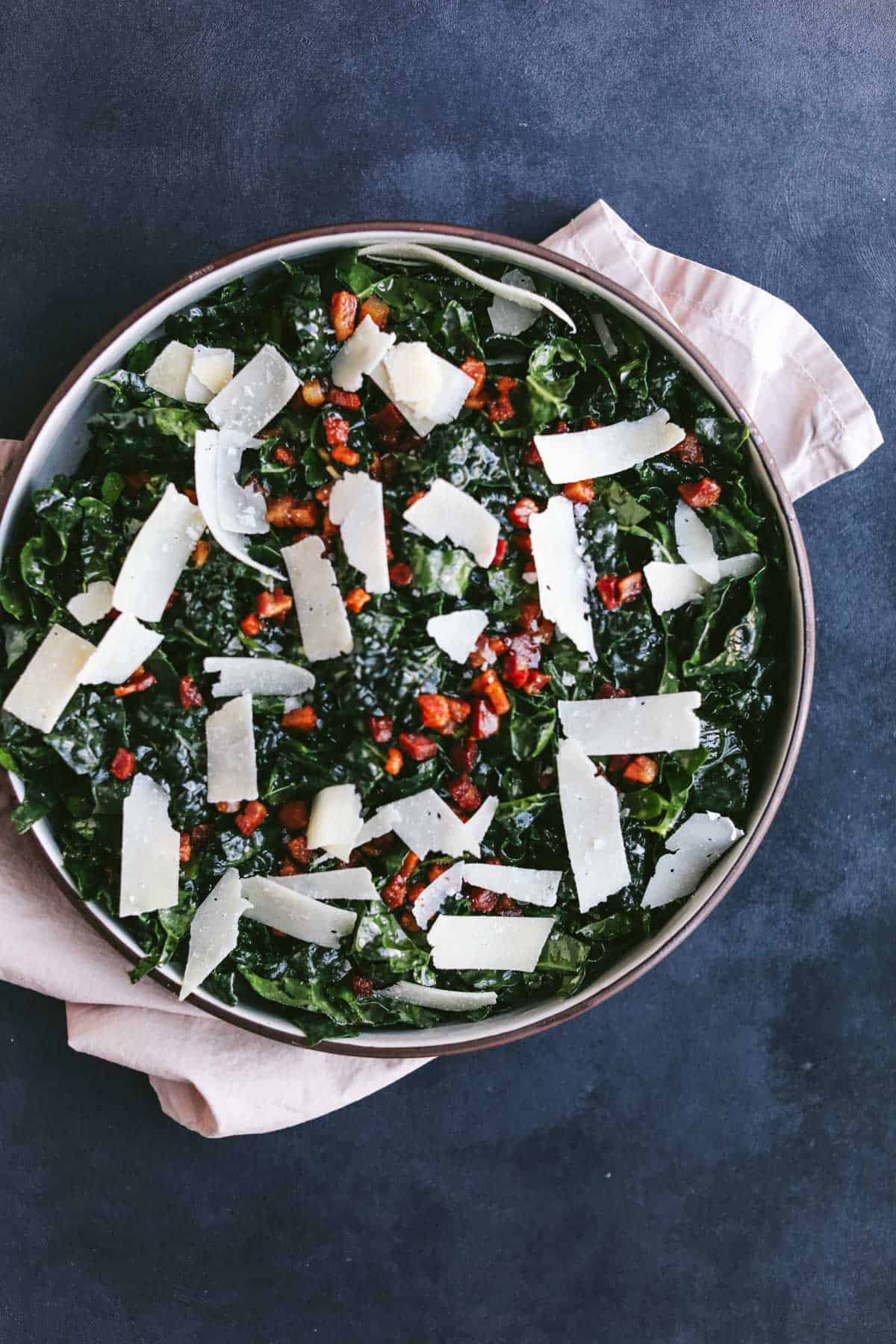 Kale makes the sale! I remember when I used to work as a hostess at a steakhouse many moons ago, kales' only purpose was as a garnish. Kale was the only thing left on the plate when I was busing tables. Now it is one of the most popular vegetables and for a good reason!
Kale has tons of Vitamin C, Vitamin K, and Vitamin A. In addition, it removes fat from the liver and is a great detoxifier.
The secret to making Kale taste amazing and not bitter is to massage it in the oil. I know it sounds weird but trusts me, it works!
This keto kale salad is one of my favorites because it combines some of my favorite things; kale, bacon, and cheese! Also, this apple cider vinegar dressing is a staple in my house. I usually make a double batch of it so I can use it on other salads.
You can add a few drops of liquid stevia if you like your dressings more on the sweet than the tangy side. Just be careful not to add too much; it's pretty intense.
I love to pair this salad with protein for a filling keto lunch or dinner. I have made it with NY Strip Steak, Grilled Chicken, and even Salmon, which goes perfectly with all those proteins.
If you are short on time and don't want to make the dressing from scratch, feel free to use a Primal Kitchen Foods Salad Dressing instead. Those are the cleanest salad dressings that I have found.
How to make Keto Kale Salad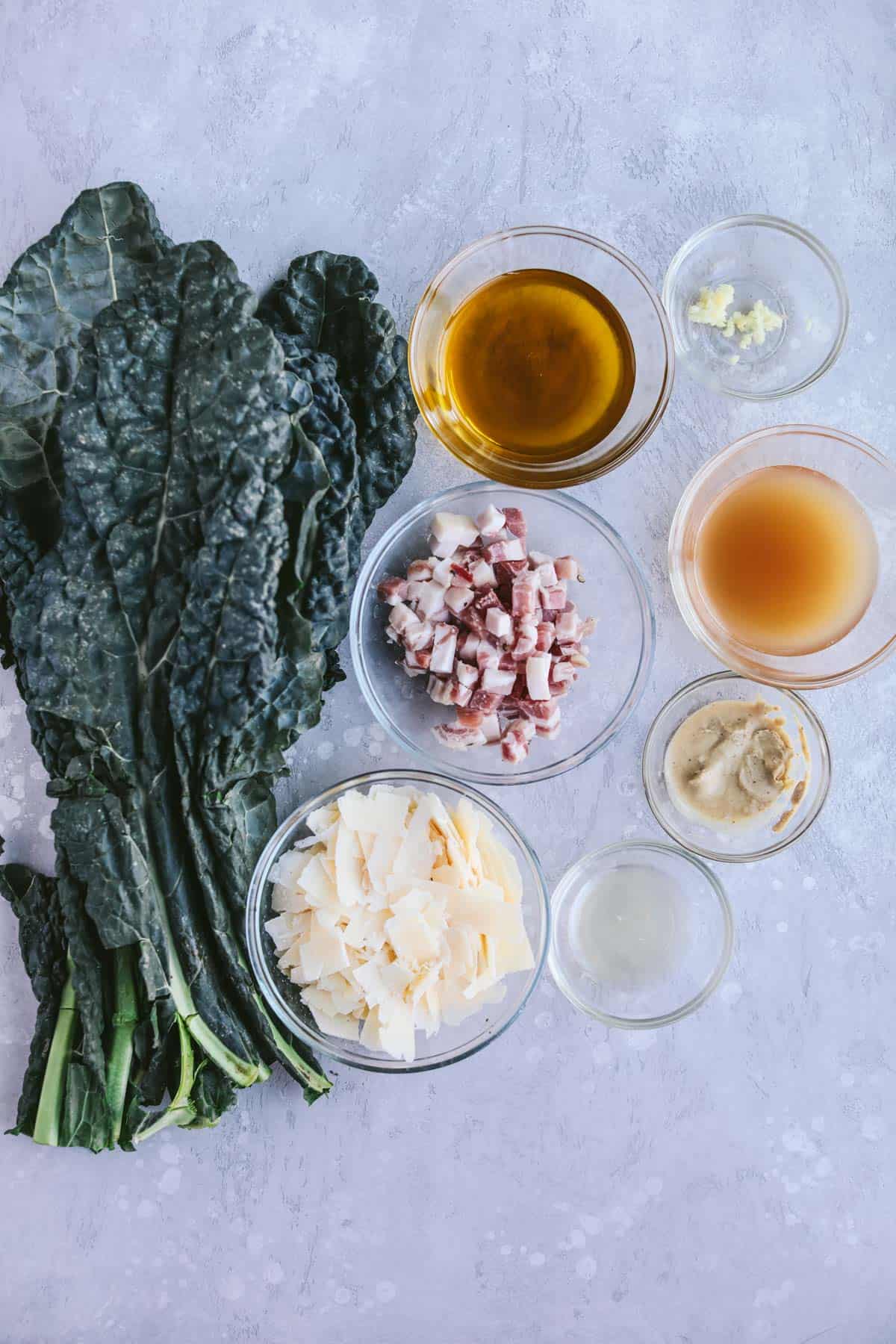 Step 1- Make the dressing. Combine the dressing ingredients in a bowl and slowly whisk in the olive oil until it is well combined. Feel free to use a food processor or blender for this as well.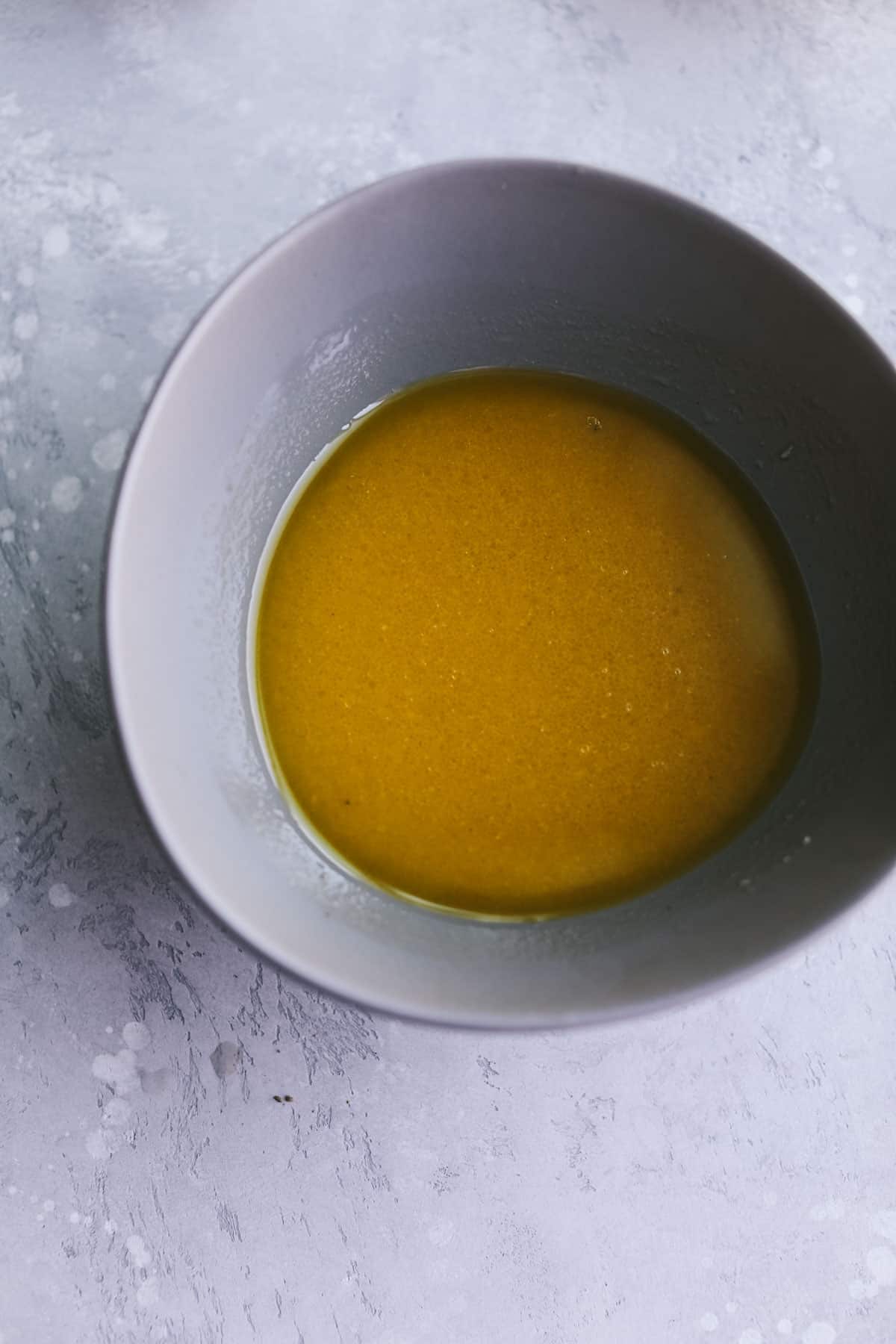 Step 2- Remove the ribs from the kale and slice crosswise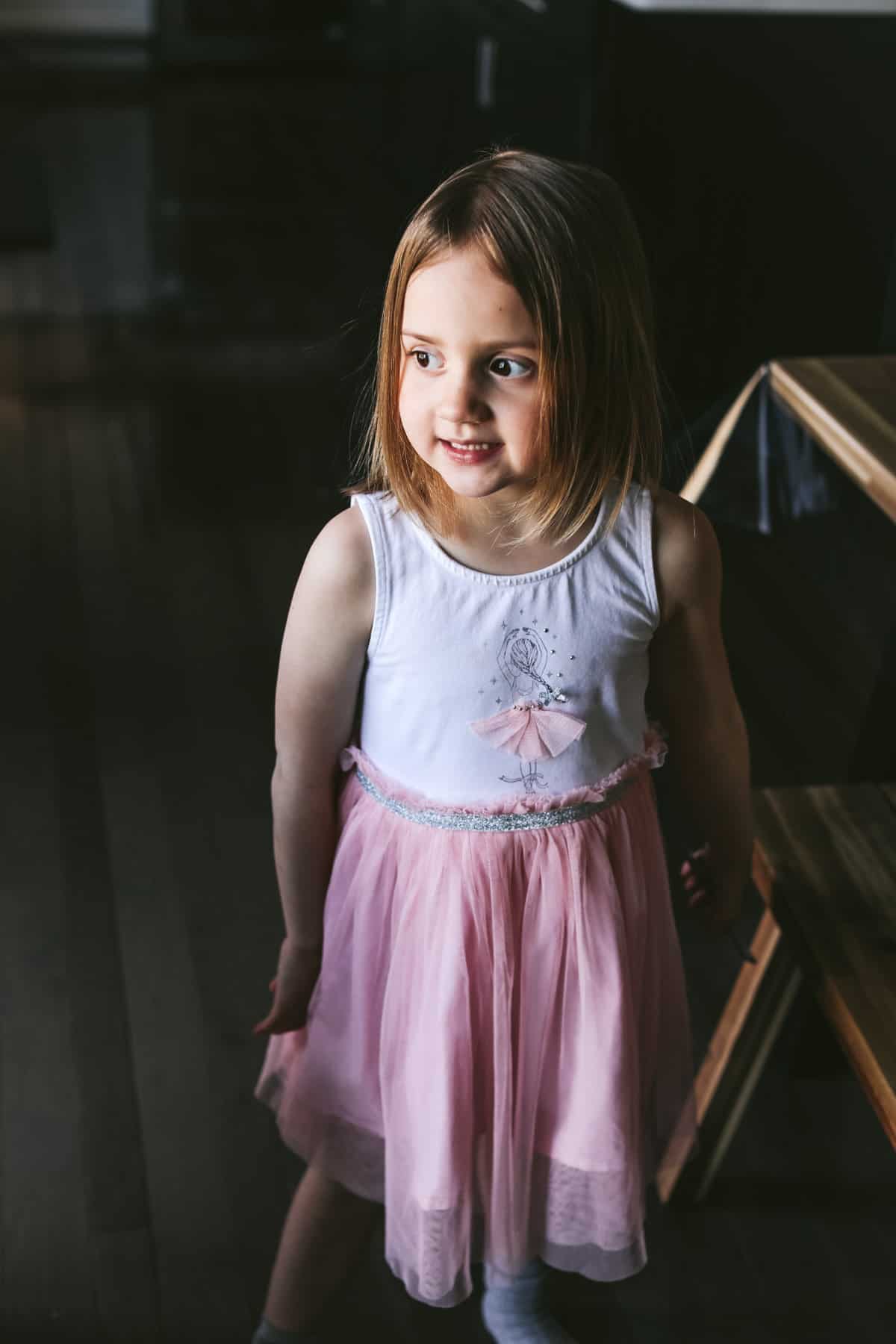 Step 3- Fry the bacon or pancetta for 5 minutes or until desired crispiness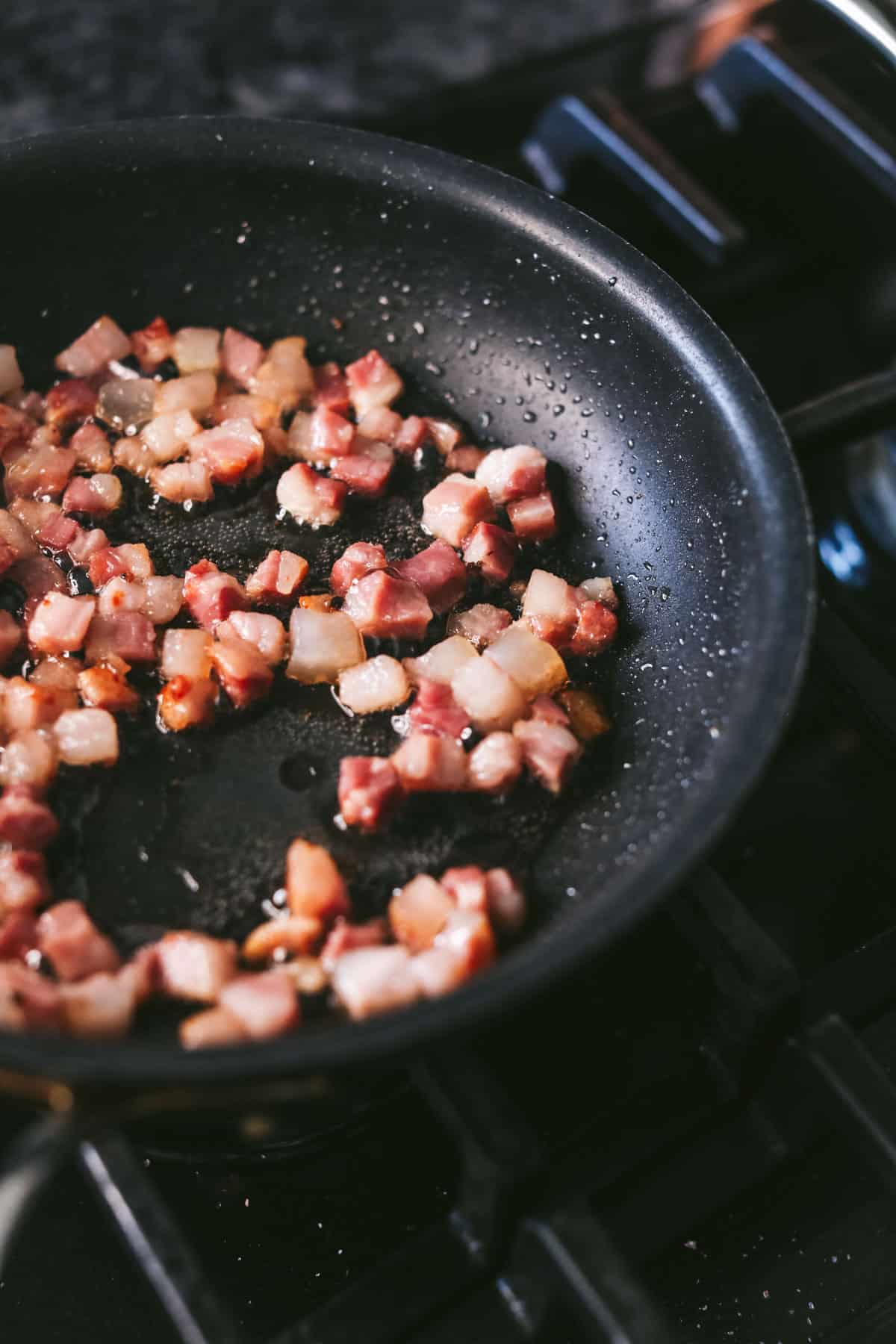 Step 4- Combine the kale, cheese, and cooled bacon in a salad bowl. Pour the dressing over the salad and toss well to combine.
If you are not planning on serving the entire salad at once, pour the dressing over individual servings so the mixture doesn't get soggy.
Enjoy!
Keto Kale Salad pairs perfectly with Roasted Chicken with Lemon and Rosemary.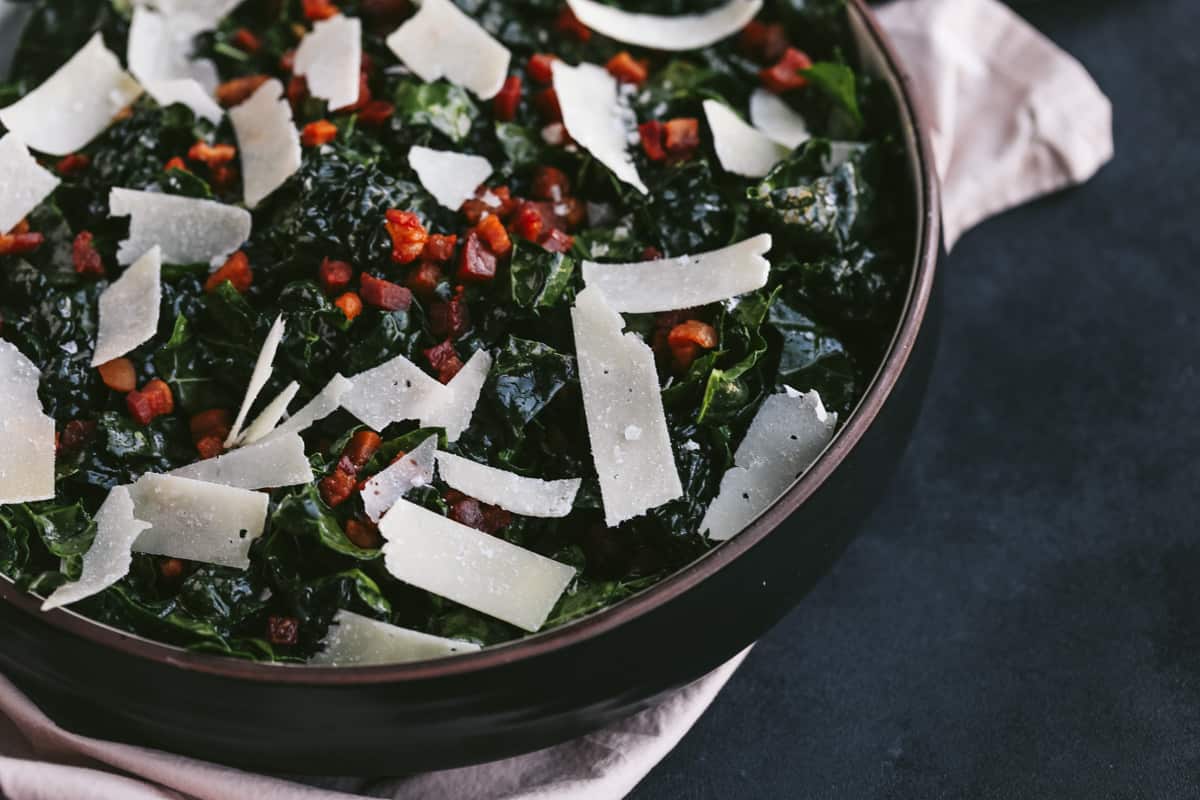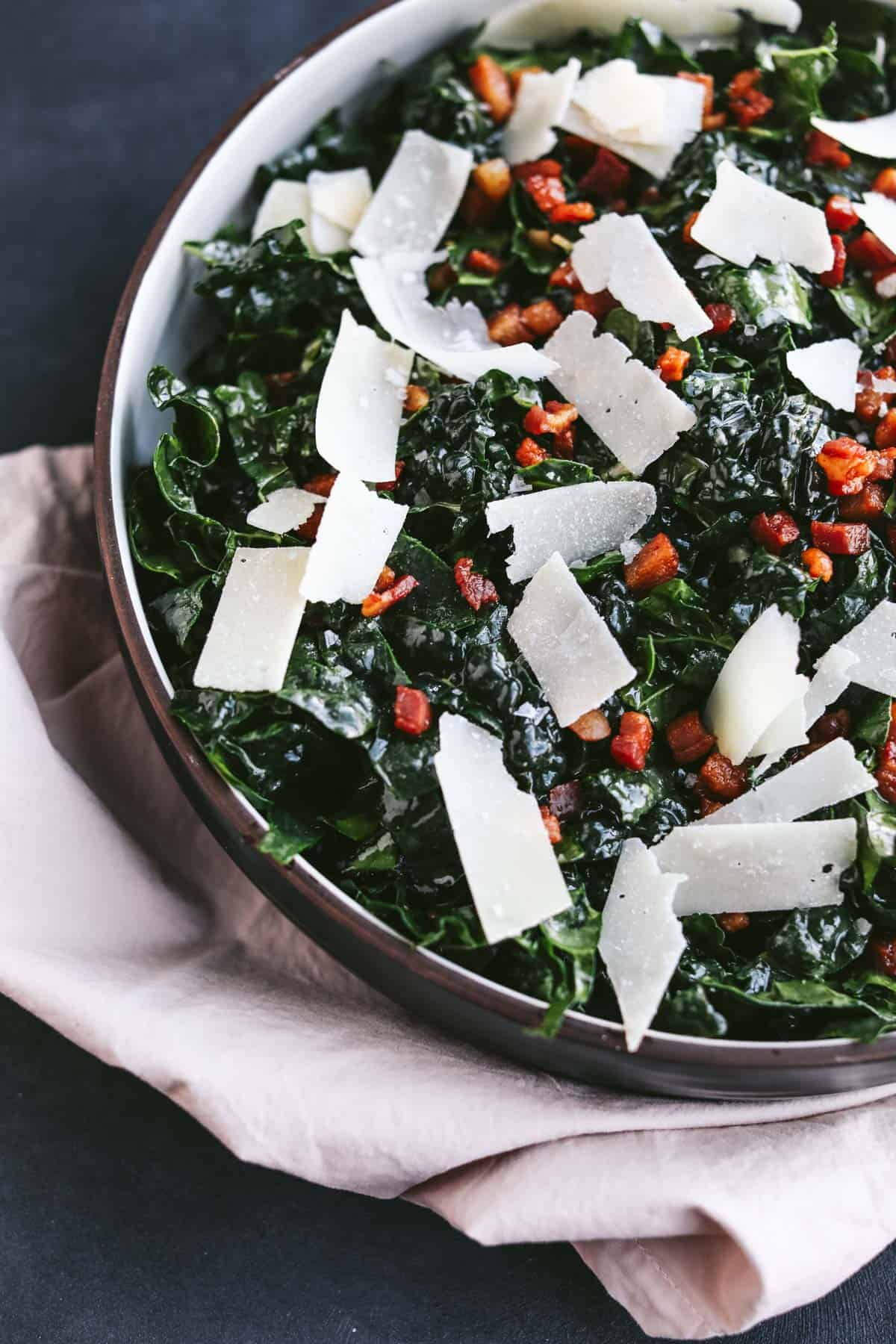 This post contains an affiliate link in which I receive a commission at no additional cost to you if a purchase is made. Just some diaper money. Thank you for being so supportive!
More Keto Recipes to try: