If you miss bagels on your low-carb diet you are going to love this 20-minute keto bagel recipe. Top it with smoked salmon, cream cheese, and tomato and you have an NYC-style bagel!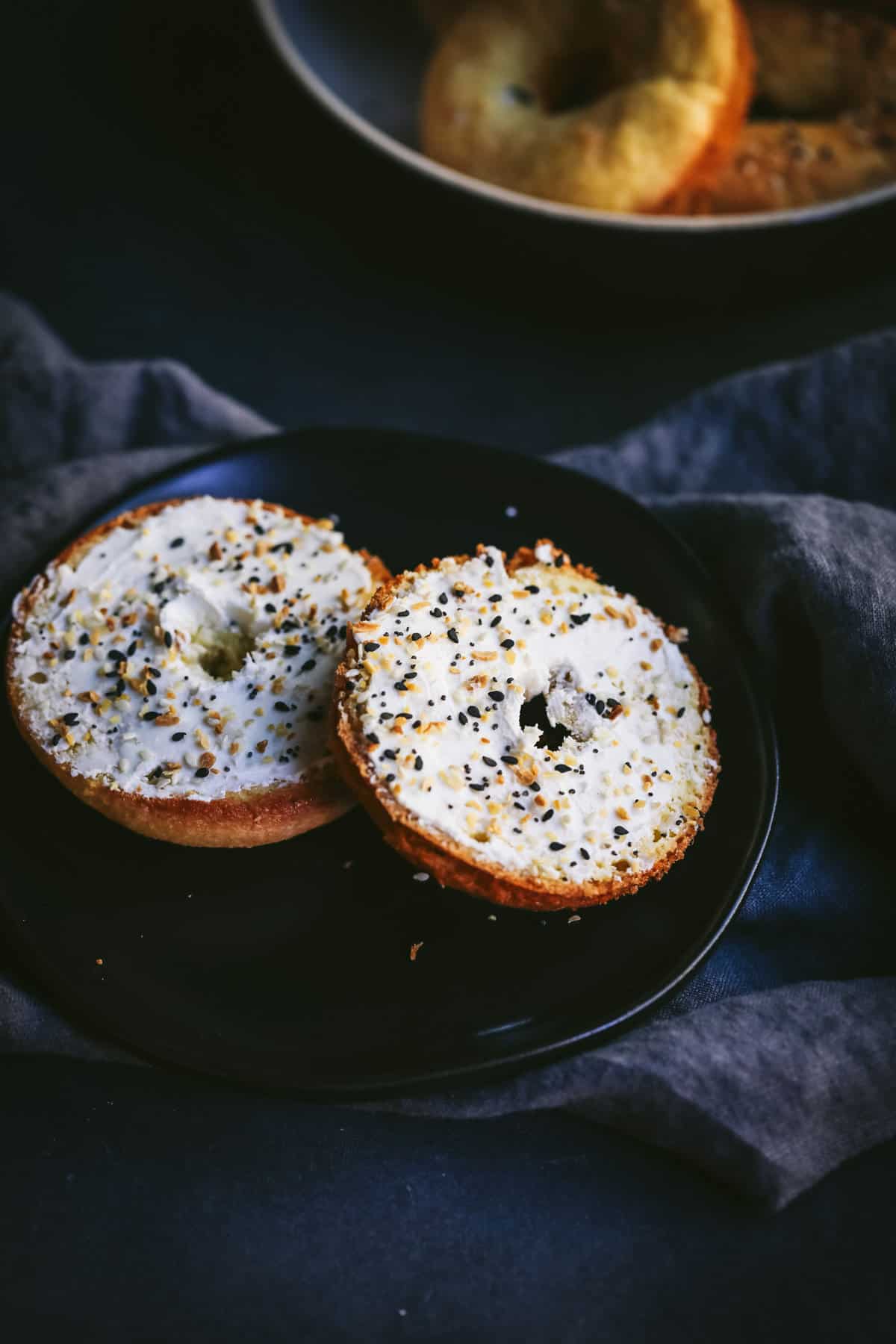 As I am writing this post, our annual NYC anniversary trip is coming up. I love everything about the city. Especially the food.
I read somewhere that it would take you 22 years to eat in every restaurant in NYC assuming you eat three meals a day. Holy Moly.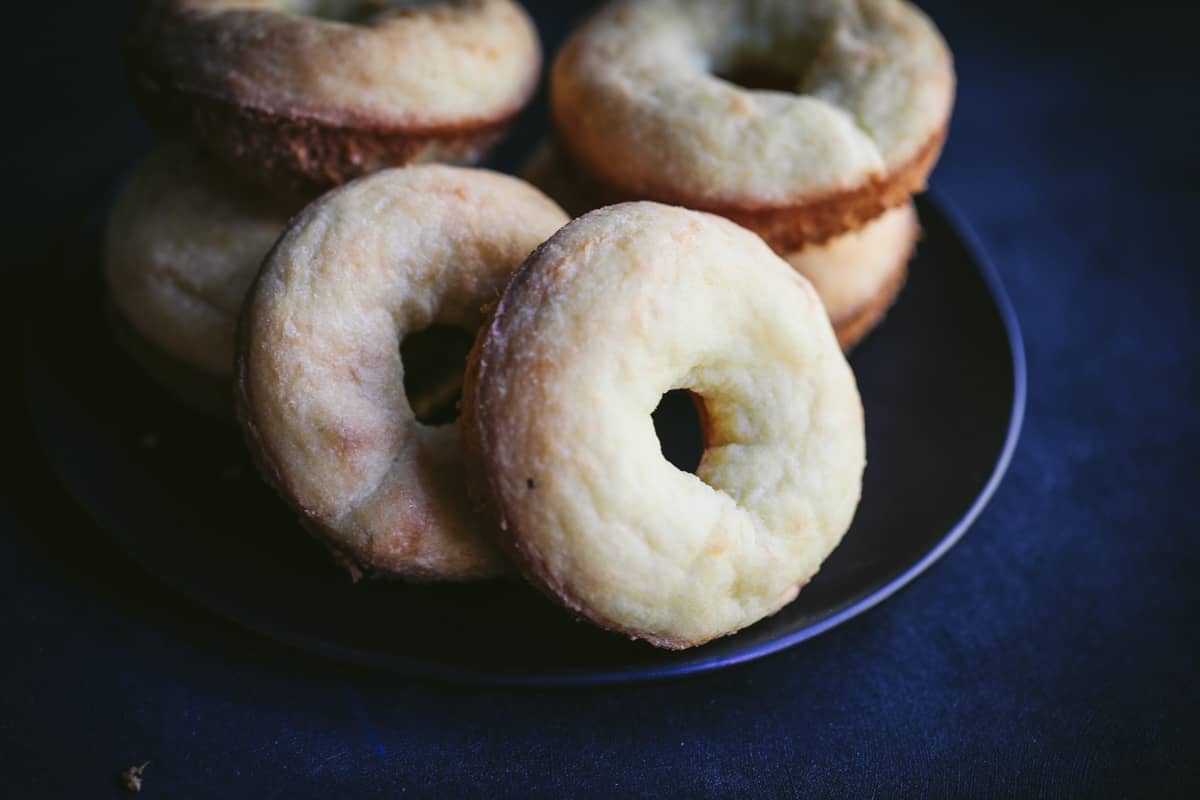 One of the staples of NYC food is the infamous bagel & lox from Russ and Daughters. It is divine. The last time my husband and I were there for the NYC marathon in 2016, we ate there three times. Yes, even after knowing that there are so many restaurant choices. It was that good.
Sadly, I don't live there so I don't have access to the deliciousness whenever I want. Also, to be truthful after eating a bagel I don't feel that awesome.
So, hence, I bring you, The Guilt-Free 20-Minute Keto Bagel, the best keto breakfast recipe!
As I've mentioned before, you can make anything healthy, low-carb, or keto these days. For example, my Keto Sushi (check it out, it's delightful), bagels are no exception.
By using fathead dough, which is the basic mixture used in keto pizza, you can make these excellent bagels with just a few simple ingredients.
Top them off with Trader Joe's Everything But the Bagel seasoning before baking.
After the bagels have cooled, slice the bagel in half, and add the cream cheese, tomato, and lox (video below) for an authentic NYC-style bagel and lox experience.
Alternatively, these can be made into cinnamon sugar bagels. Combine cinnamon and swerve in a small bowl and top the bagels with the mixture before baking.
However you decide to top these guilt-free bagels, they will be a massive hit with the entire house. (my toddler even loved them, and she is a picky eater.)
Are you looking for easy keto lunch recipes for meal prep? Check out my 20 Easy Clean Keto Lunch Recipes here.
More Keto Recipes to Try:
This post contains an affiliate link in which if a purchase is made I receive a commission at no additional cost to you. Just some diaper money. Thank you for your support!