Chicken marinated in tequila, garlic, and lime; um, yes, please!! Tequila Lime Chicken Thighs are the ????.com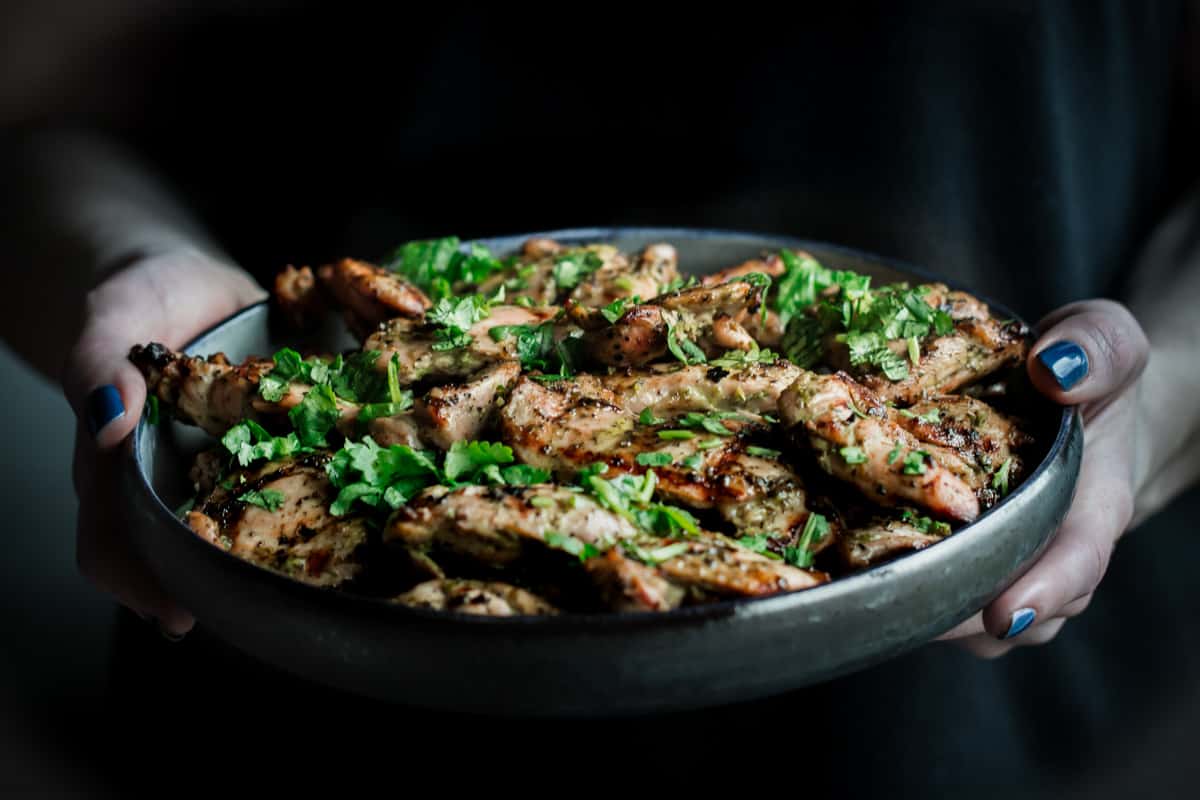 Cinco De Mayo is coming up in a couple of weeks, which happens to be the same day I'm running the Cincinnati Flying Pig Half Marathon. Am I ready? No.
I used to run a lot and do at least one race per year but since having another baby I find it impossible to find the time to train.
Either way, I paid for the registration and committed to it so I'm gonna do it. My love for running is slowly dying, mainly because it takes too much time and my body is starting to get too old for it. My knees are starting to hurt and my hips are shot from two large babies. I know, I sound like a 70-year-old, but childbirth ages you ????.
So, instead of celebrating Cinco De Mayo, I'll be running..and running. Maybe we will do something after but with two small kids with us, I doubt it. If you are planning anything for Cinco De Mayo, this Tequila Lime Chicken NEEDS to be on your menu.
I made this recipe because I had about 6lbs of chicken thighs from Costco that I had thawed and I had no idea what to do with. I got the inspiration for this recipe from The Pioneer Women, but she used chicken breast for her recipe.
Personally, I think chicken thighs taste way better than chicken breasts. Chicken breasts can get dry easily and they don't have as much flavor as chicken thighs. Plus, if you are following a Ketogenic diet, chicken thighs are a better option because they are higher in fat and lower in protein than chicken thighs.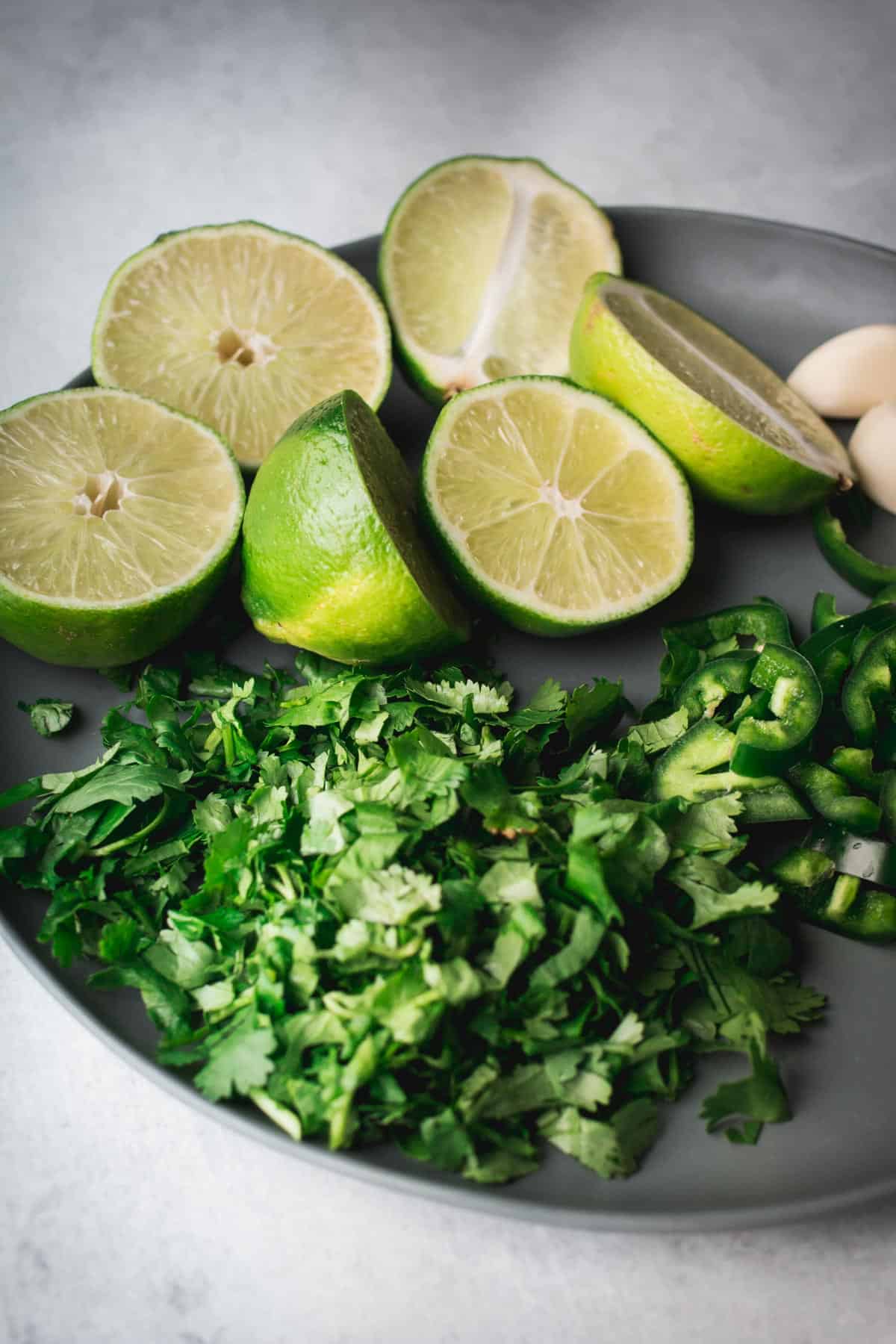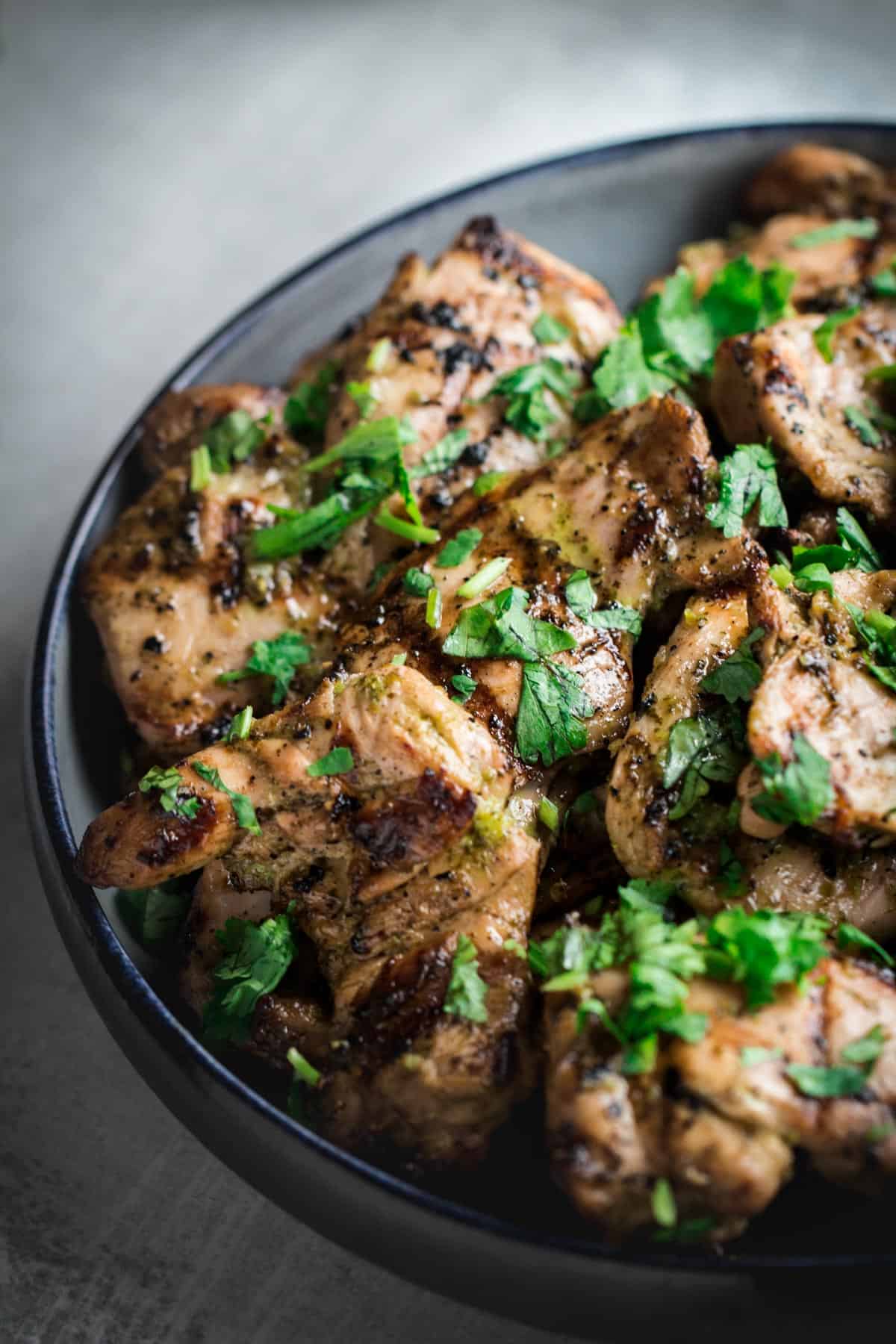 After marinading this Tequila Lime Chicken for a few hours, I asked my husband to grill it and figured it would last us for the whole week, you know, Sunday meal prep and all. Yeah, right. There were about 4 pieces left of it. It was that good. Next time, I'm doubling the recipe.
The best part of this recipe is that it's only 6 ingredients. You really can't mess it up. Not to mention, it's a quick and easy Keto meal, who doesn't love that? Here is the step-by-step to making Tequila Lime Chicken.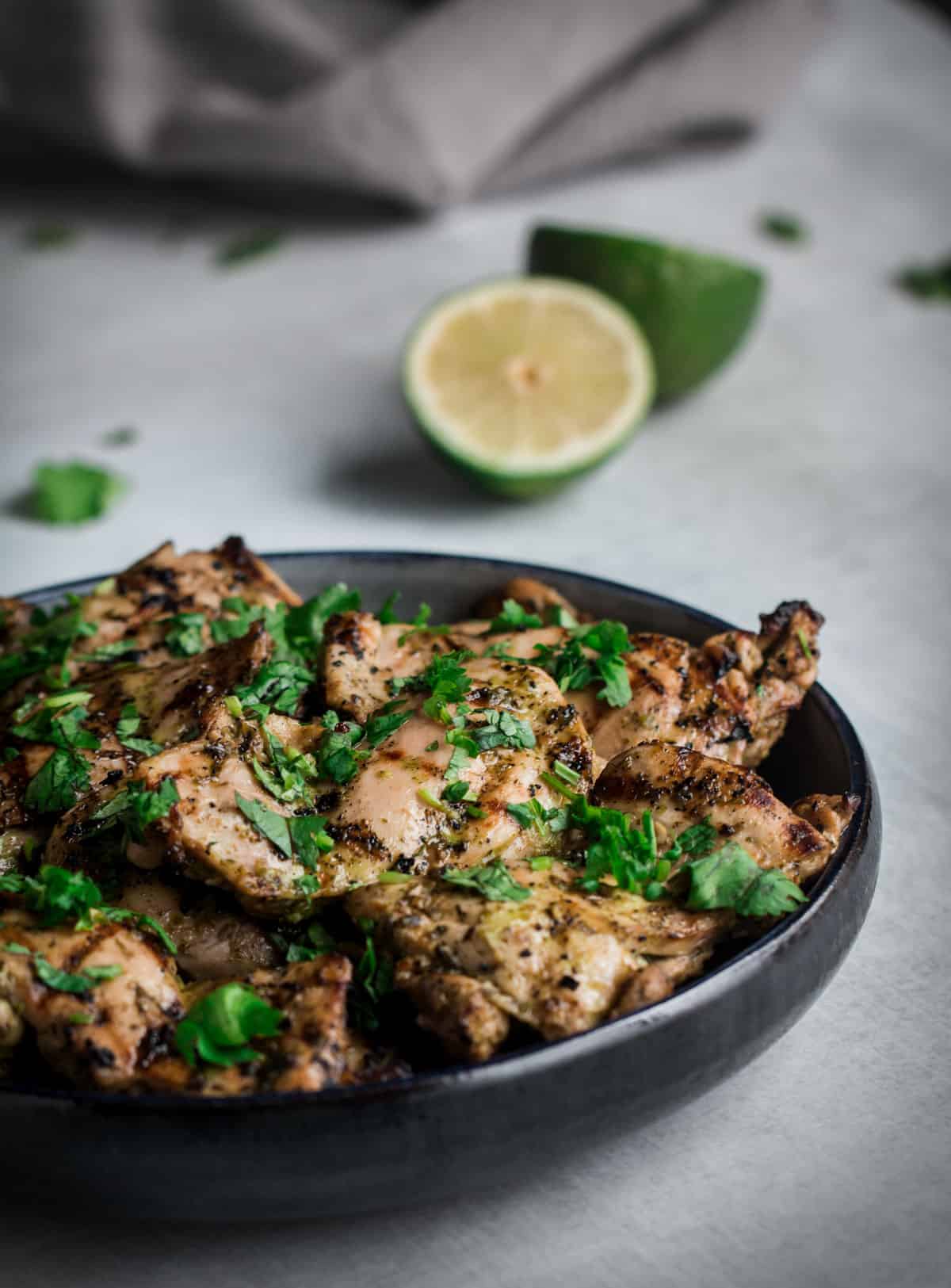 How to make Tequila Lime Chicken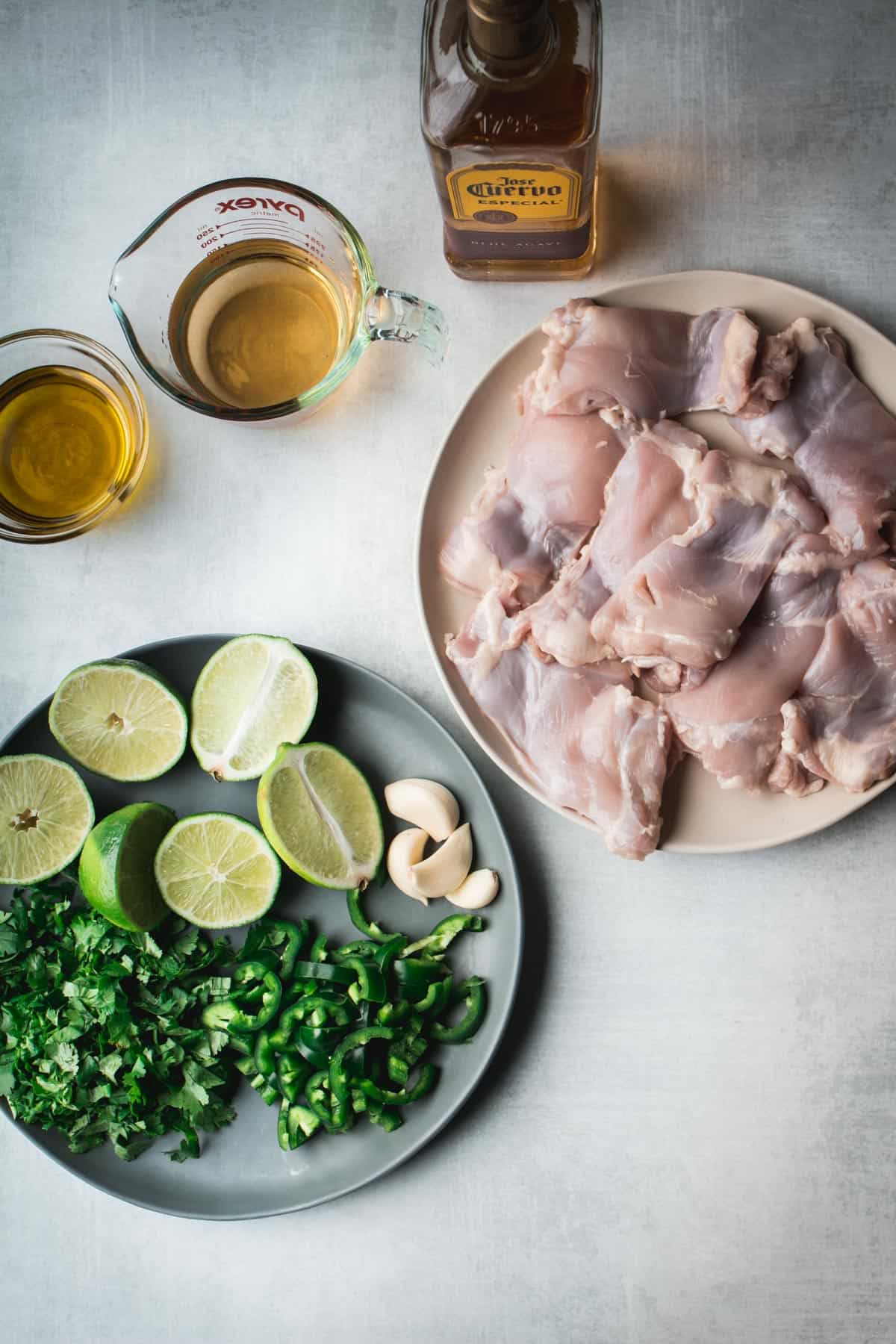 Step 1-
Combine lime juice, garlic, jalapenos, cilantro, tequila, and olive oil in a Food processor.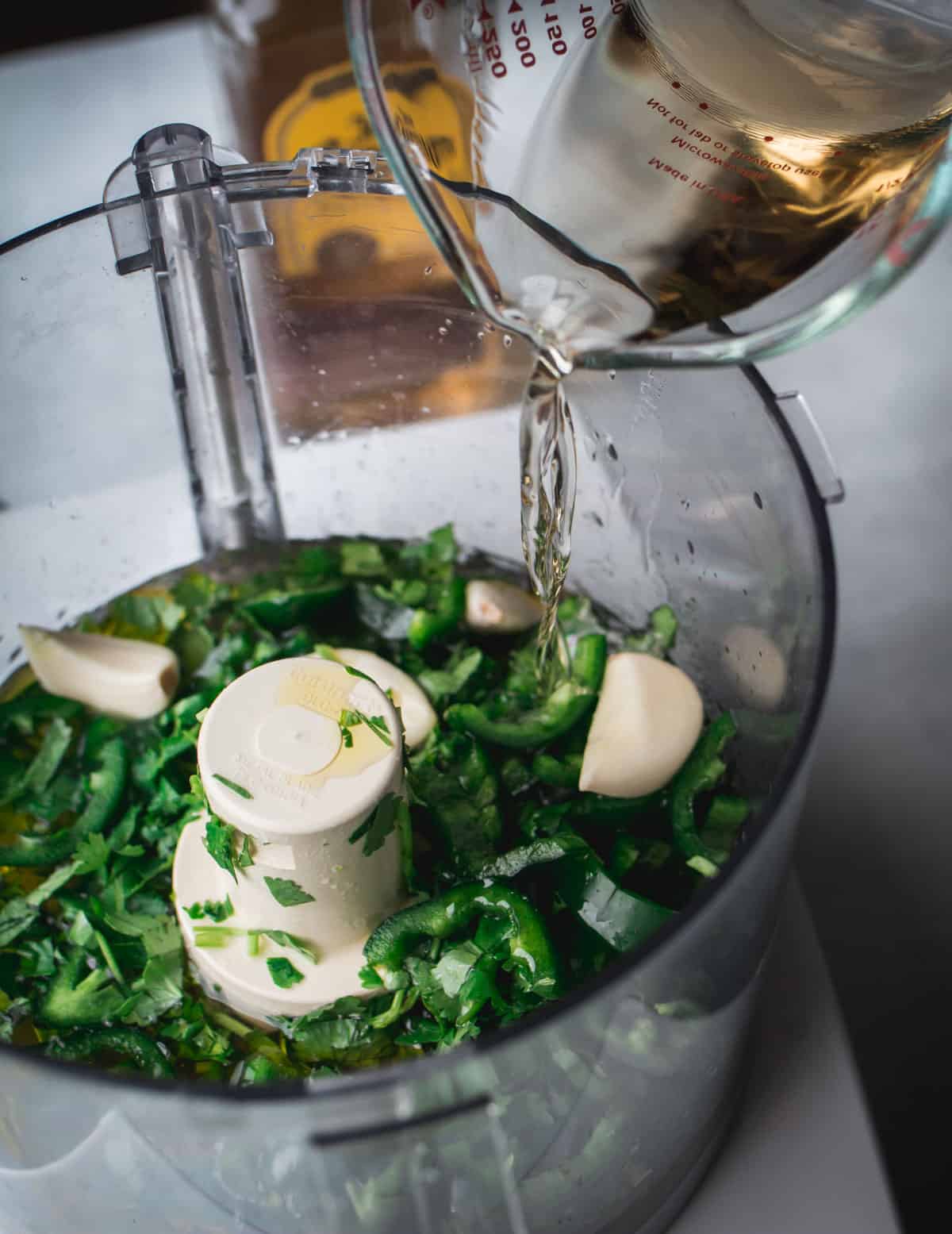 You can use any tequila you want, it doesn't have to be anything fancy. Don't drop dollars on Patron for this recipe. ????
Step 2-
Season the chicken thighs with salt and pepper and place in a zip lock bag.
Step 3-
Pour the marinade into the bag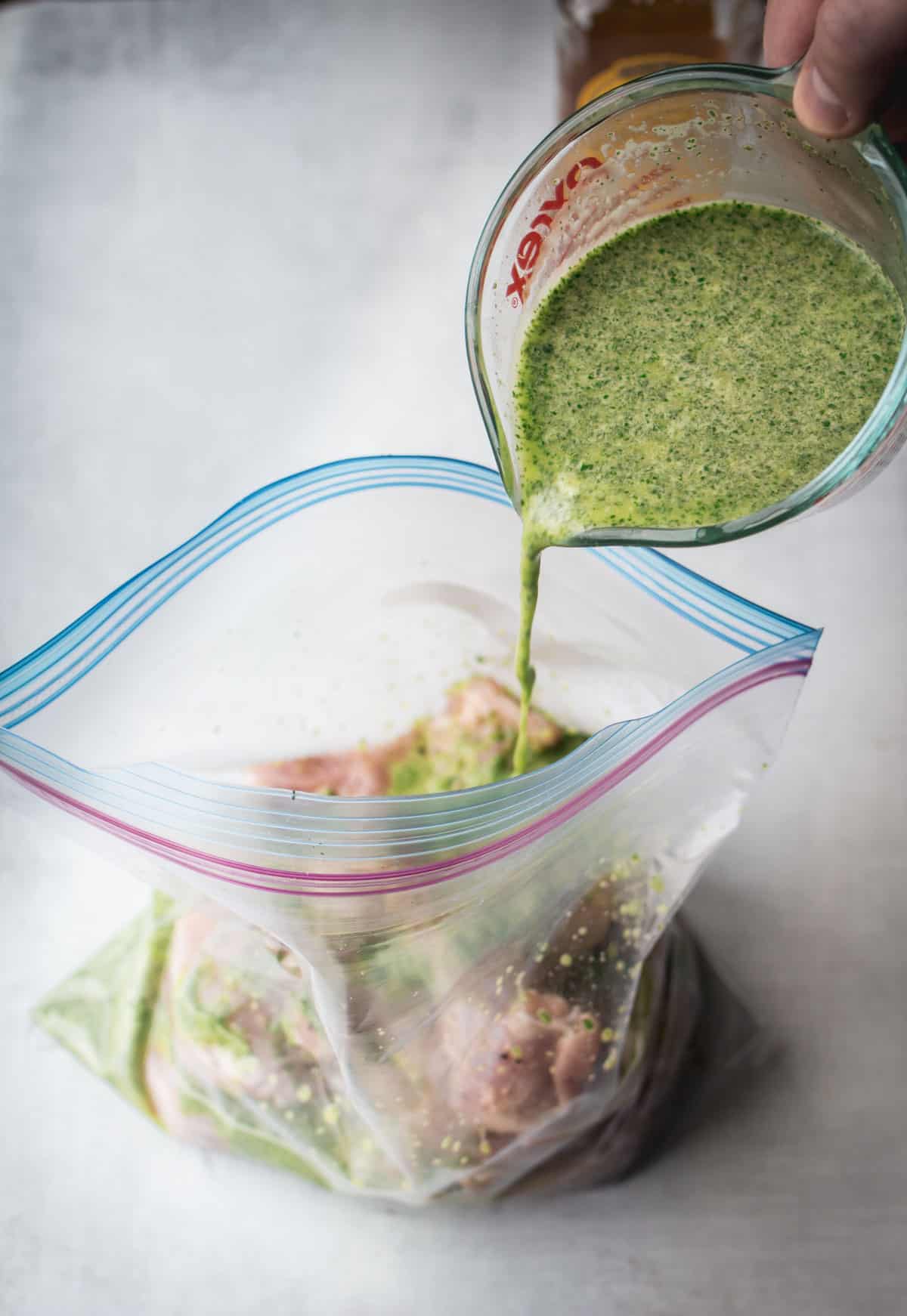 Step 4-
Place in the fridge and let sit for at least an hour or overnight. The longer you marinade it the better the flavors will be.
Step 5-
Grill chicken until fully cooked (165° F)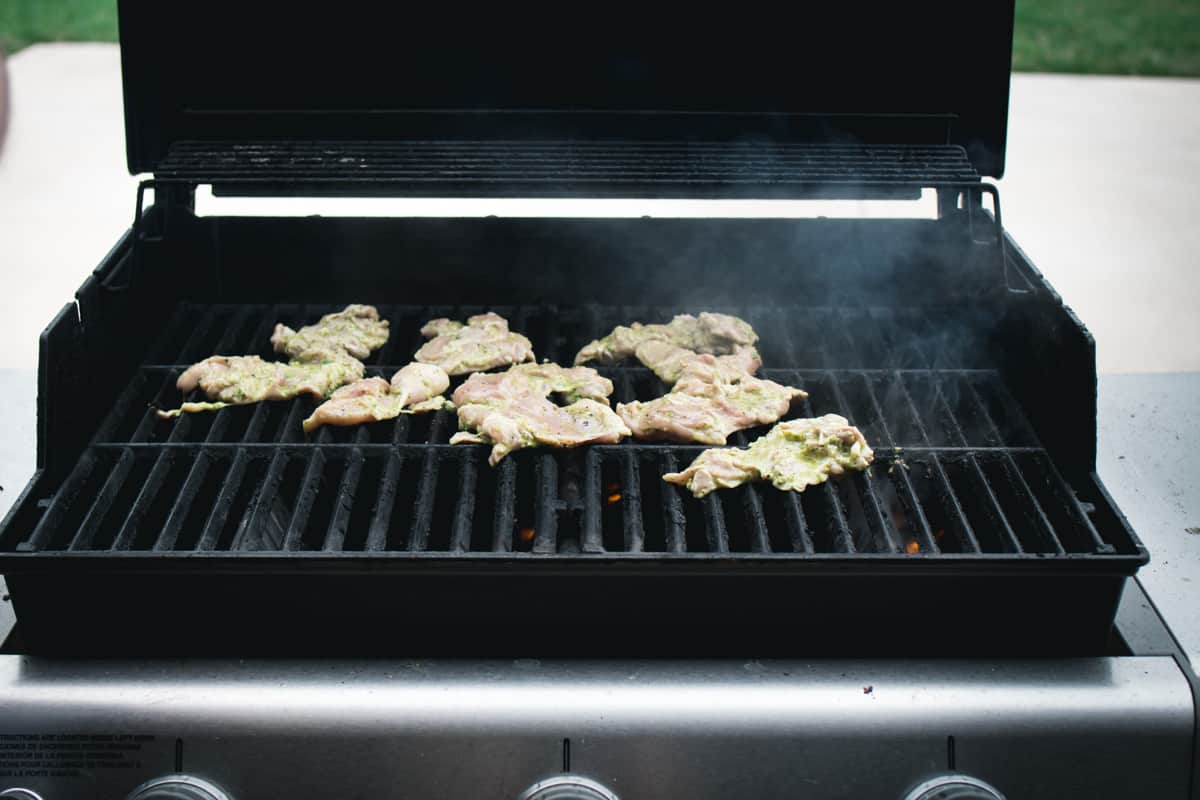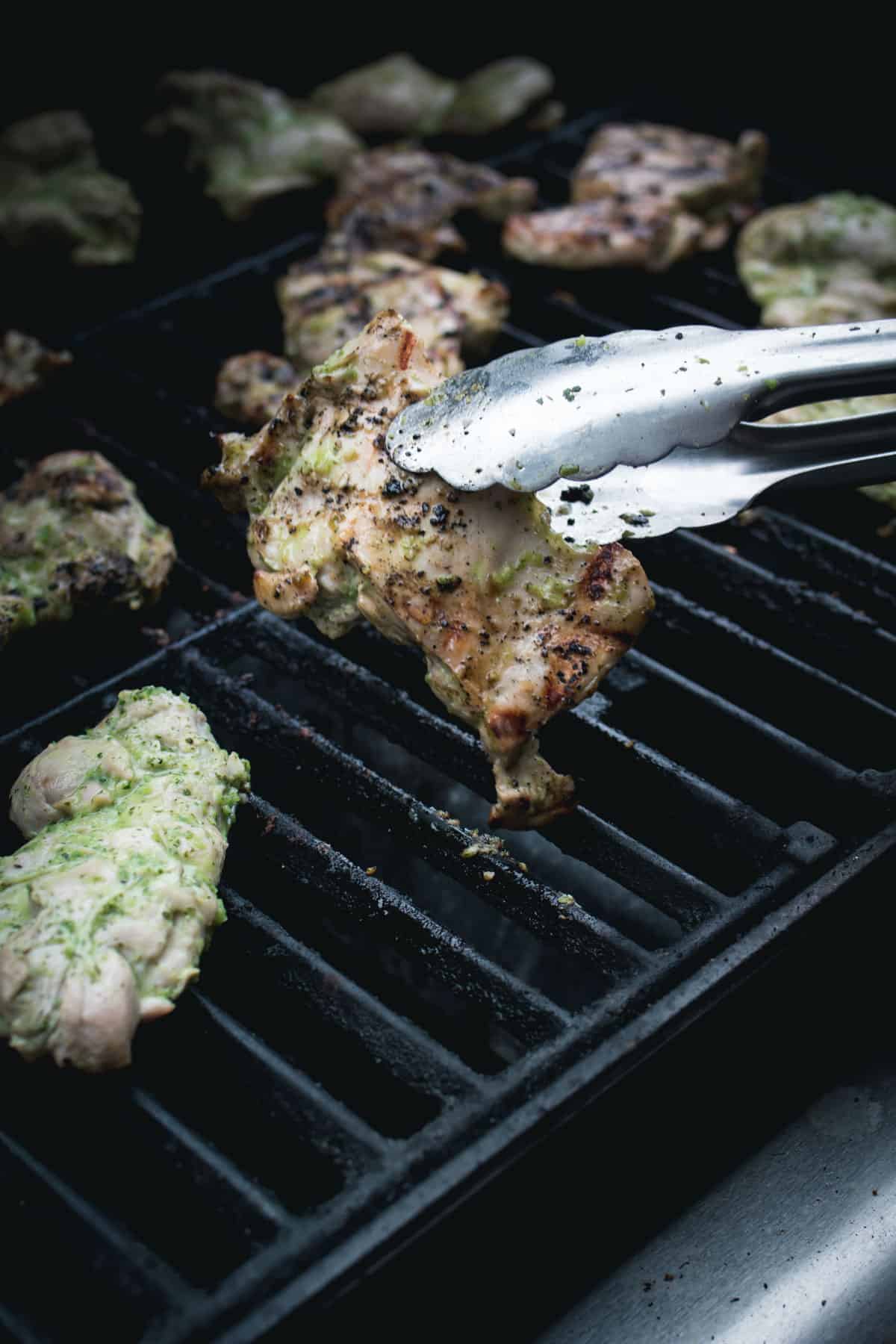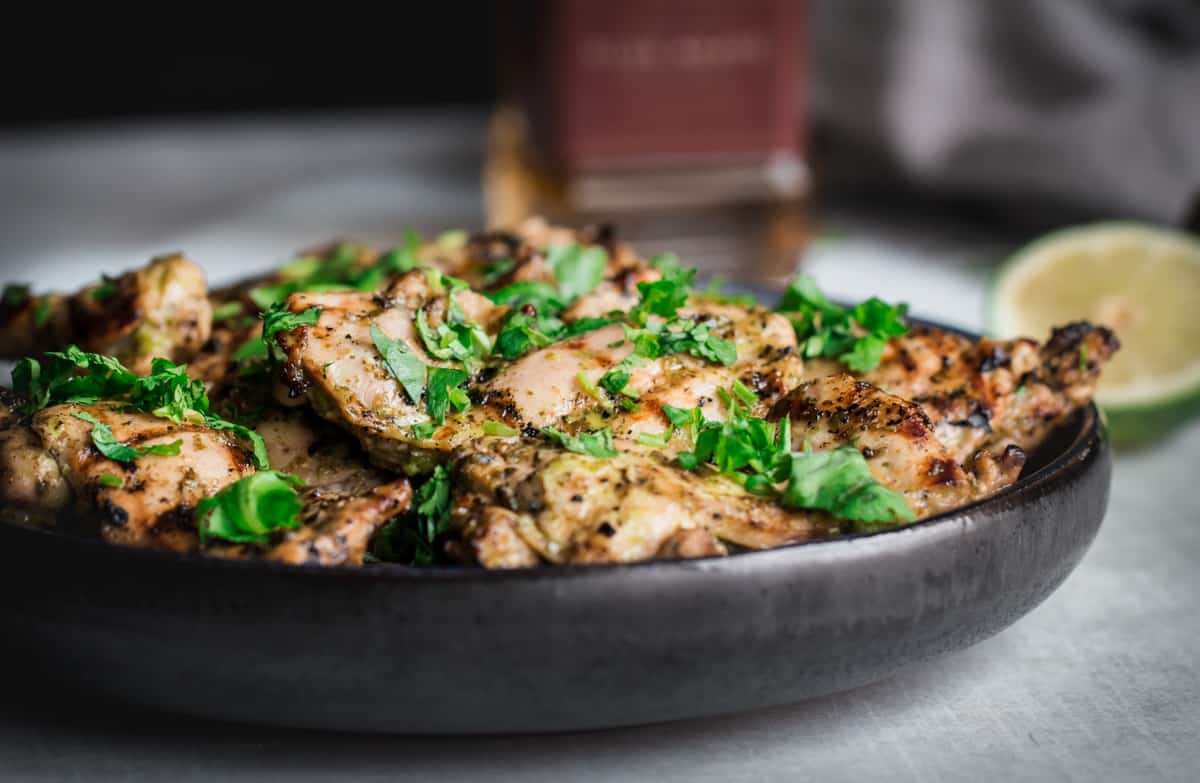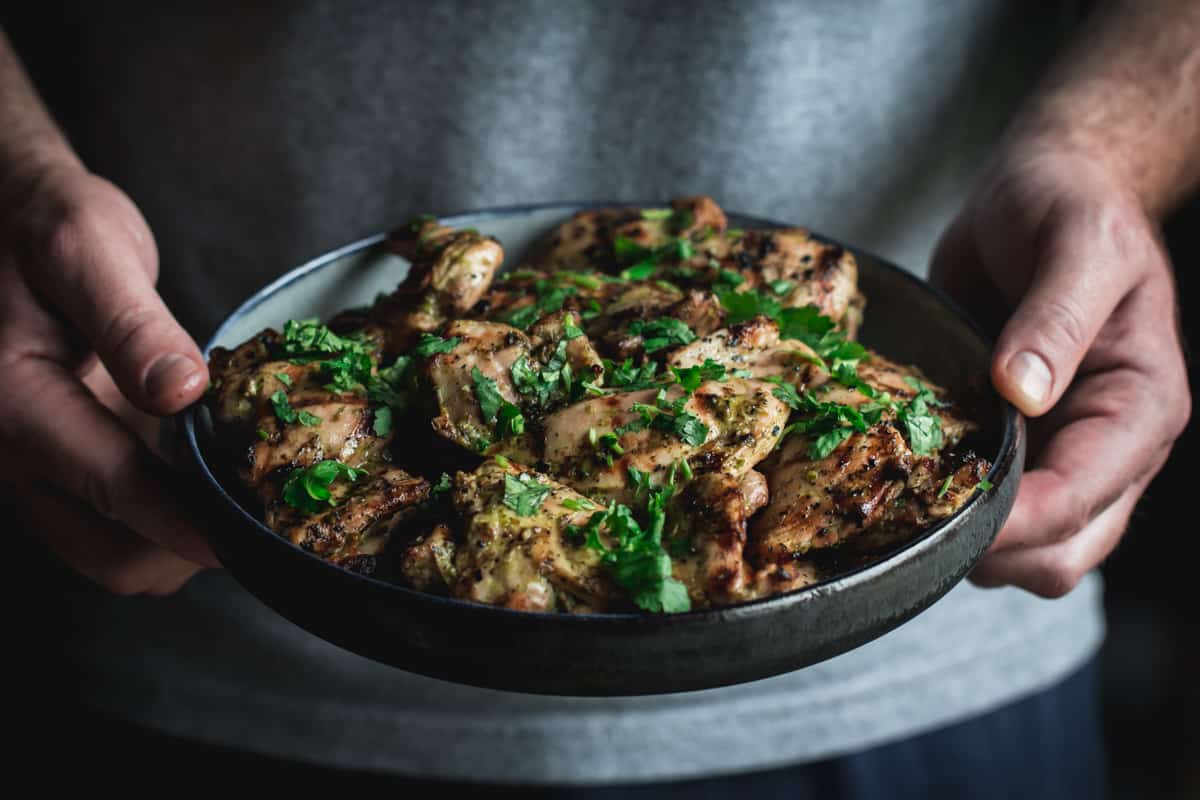 Looking for more Mexican recipes? Check out my Keto Enchiladas, Chicken Enchilada Soup, and Pico de Gallo!
More Keto Recipes to try:
Summary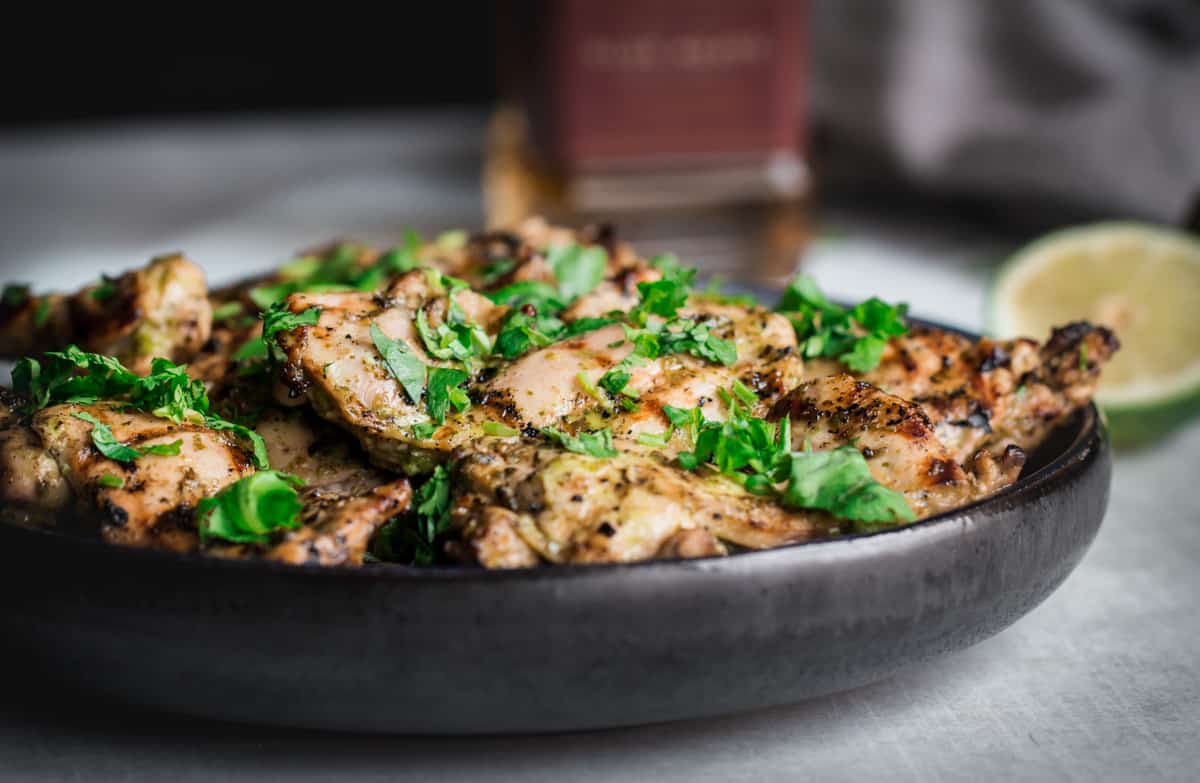 Recipe Name
Tequila Lime Chicken Thighs
Author Name
Preparation Time
Cook Time
Average Rating





Based on 3 Review(s)