Chia Seed Pudding makes for the perfect breakfast, snack or keto dessert.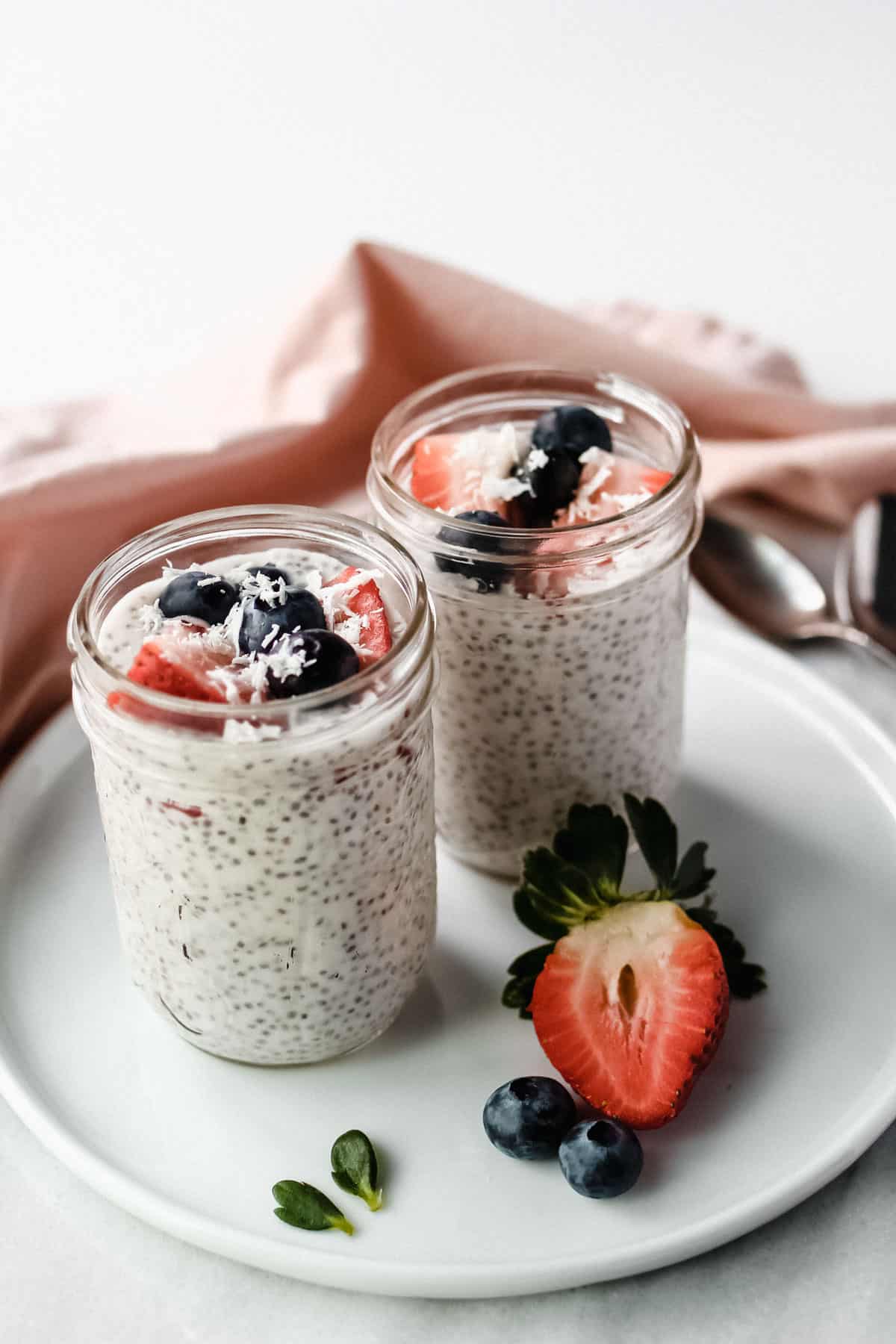 I'll admit – it took me a while to get on the chia seed bandwagon. I had been seeing recipes using chia seeds all over Instagram and on blogs I follow, but I was hesitant to try it out.
It looked a little… weird? These little balls in a gel-like liquid. I was not so sure…
It was when I was looking for a new breakfast to try out, that I decided to be adventurous and give chia seeds a try. I wanted a break from keto breakfast muffins, and I was missing the cereals and porridge I used to eat before going low carb.
Enter – chia seed porridge. Probably the easiest chia seed recipe you can get. (And easily one of the easiest recipes you can get overall!)
It turned out, I loved chia seed pudding. As did my kids. We now eat it fairly regularly – either as a light breakfast, a snack, or as a healthy dessert.
What Are Chia Seeds?
Chia seeds were an important food for the Aztecs and Mayans, prized for its ability to provide sustainable energy. The word "chia" is actually the ancient Mayan word for "strength".
They are the seeds of the plant Salvia hispanica, which is related to the mint. The seeds are very small – around 1 millimeter in diameter, and are grey with black and white spots.
What makes chia seeds very unique, is how they react when in liquid. Chia seeds can expand to hold up to 10 times their dry weight when in liquid. The seeds swell up and look similar to tiny tapioca balls.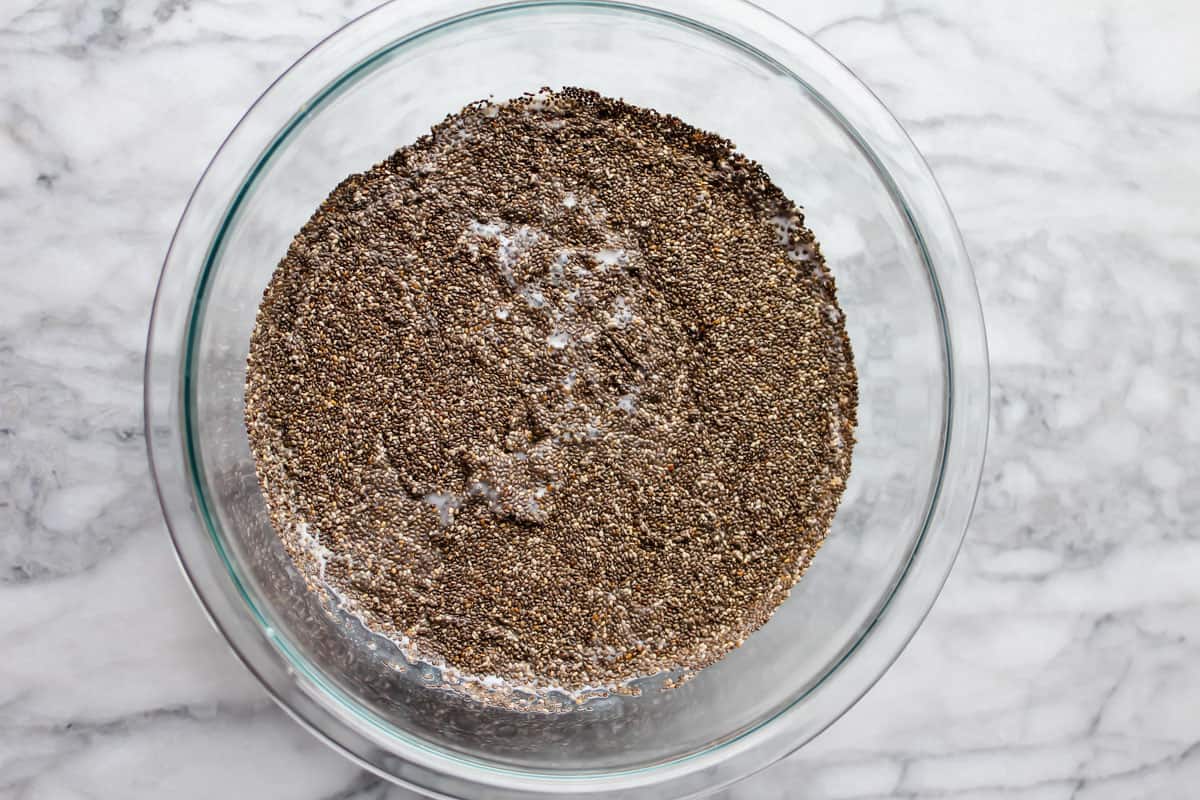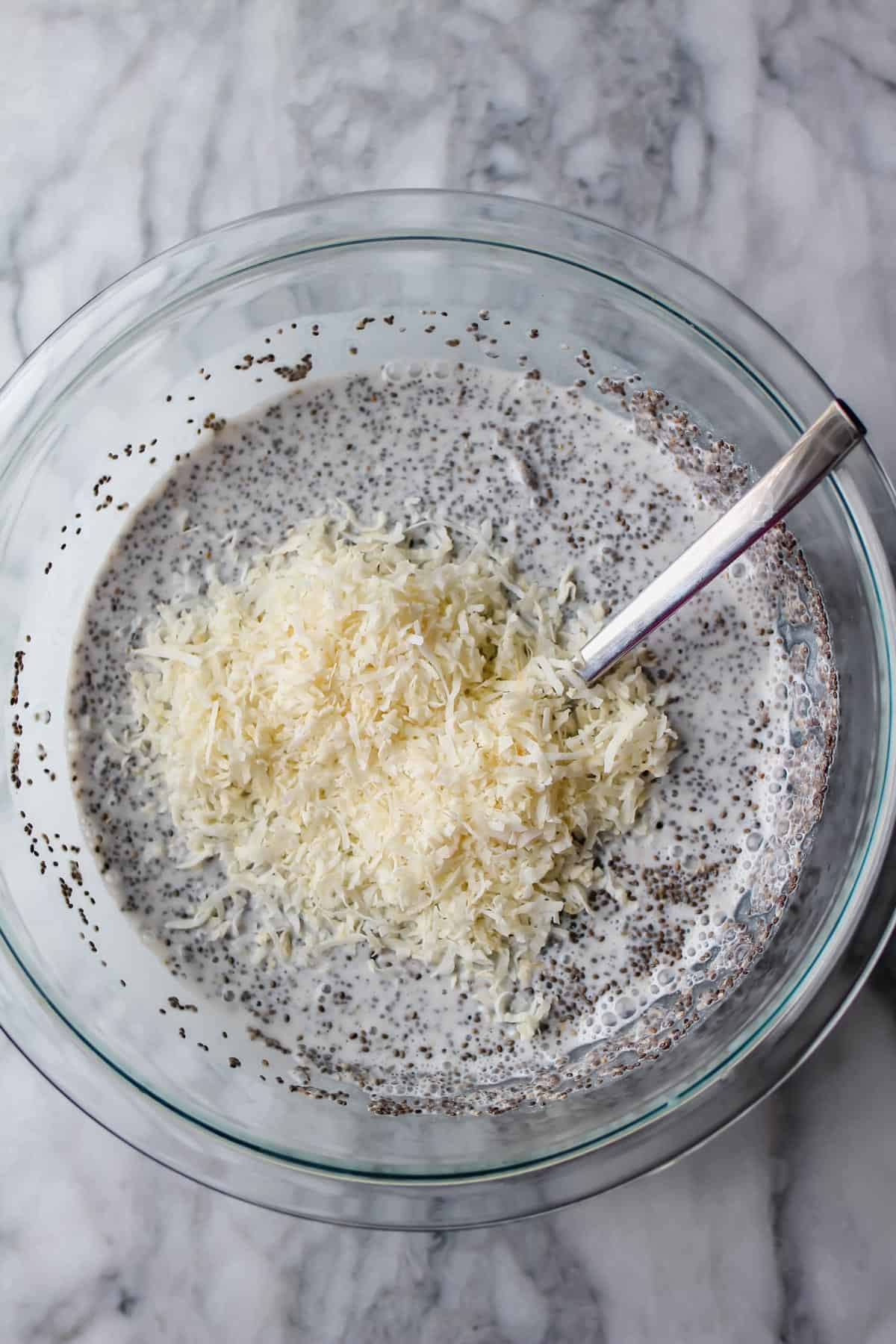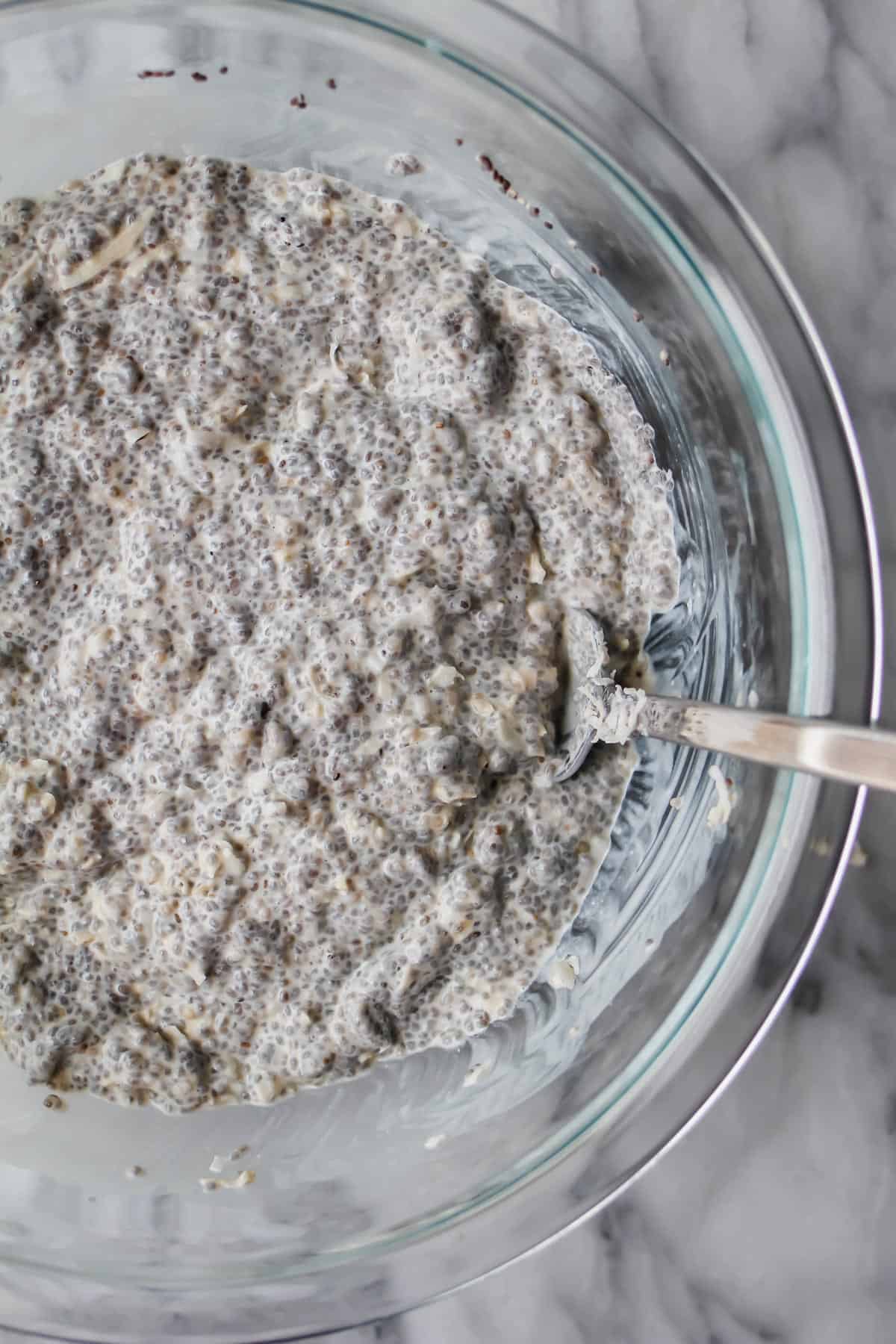 Is Chia Seed Pudding healthy?
Chia seeds on their own are incredibly healthy. They are loaded with nutrients and antioxidants and are high in fiber and omega-3s.
They also happen to be high in quality protein! This combination makes them not only healthy in general but also useful for people who are trying to lose weight. Chia seeds are very filling due to the high protein and fiber count, but very low in calories.
While chia seeds on their own are very healthy, to make sure your chia seed pudding is also healthy, you need to take care of the ingredients you add to it. Non-dairy milk (with no sugar added), spices, cacao, and berries are all healthful additions to your chia pudding.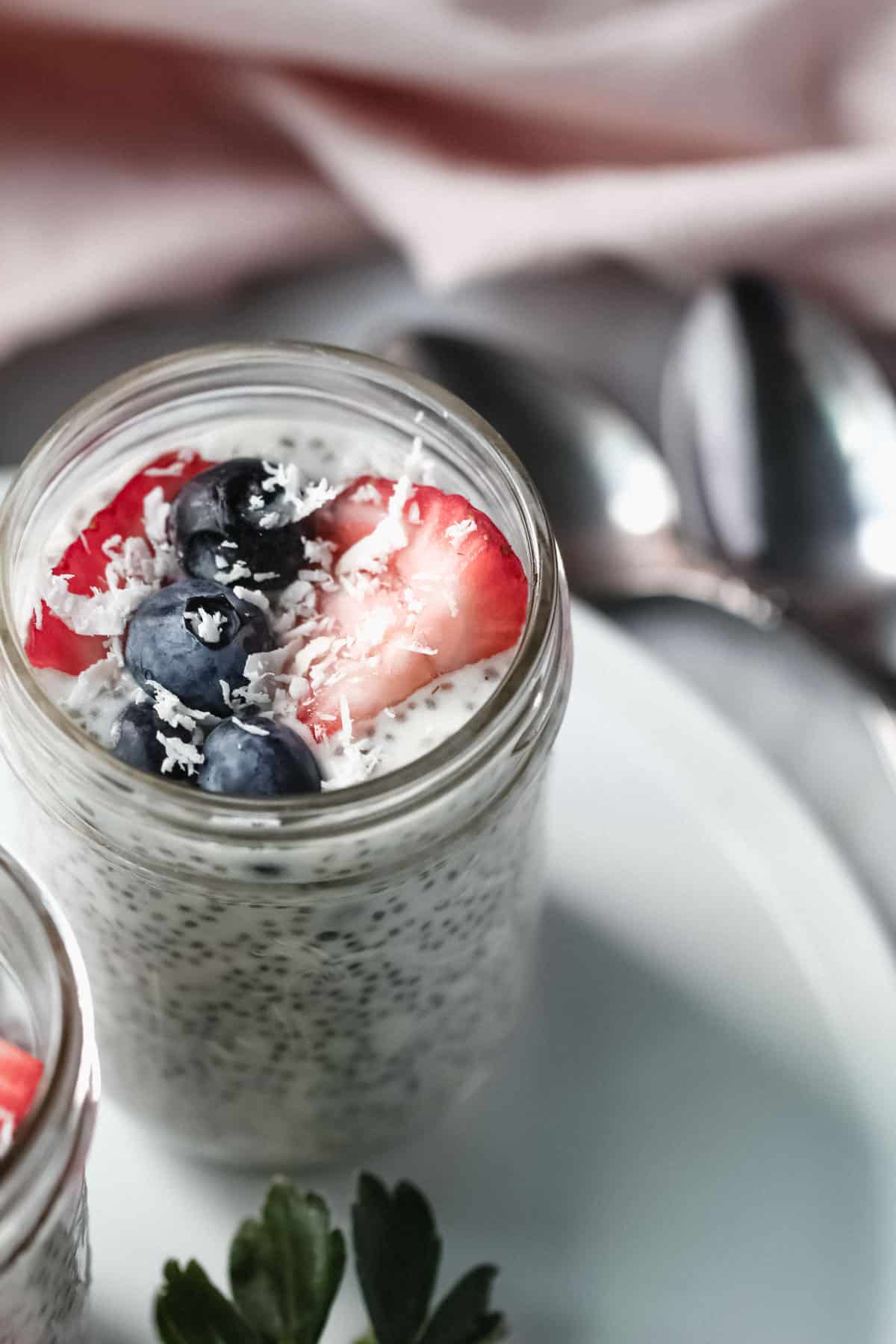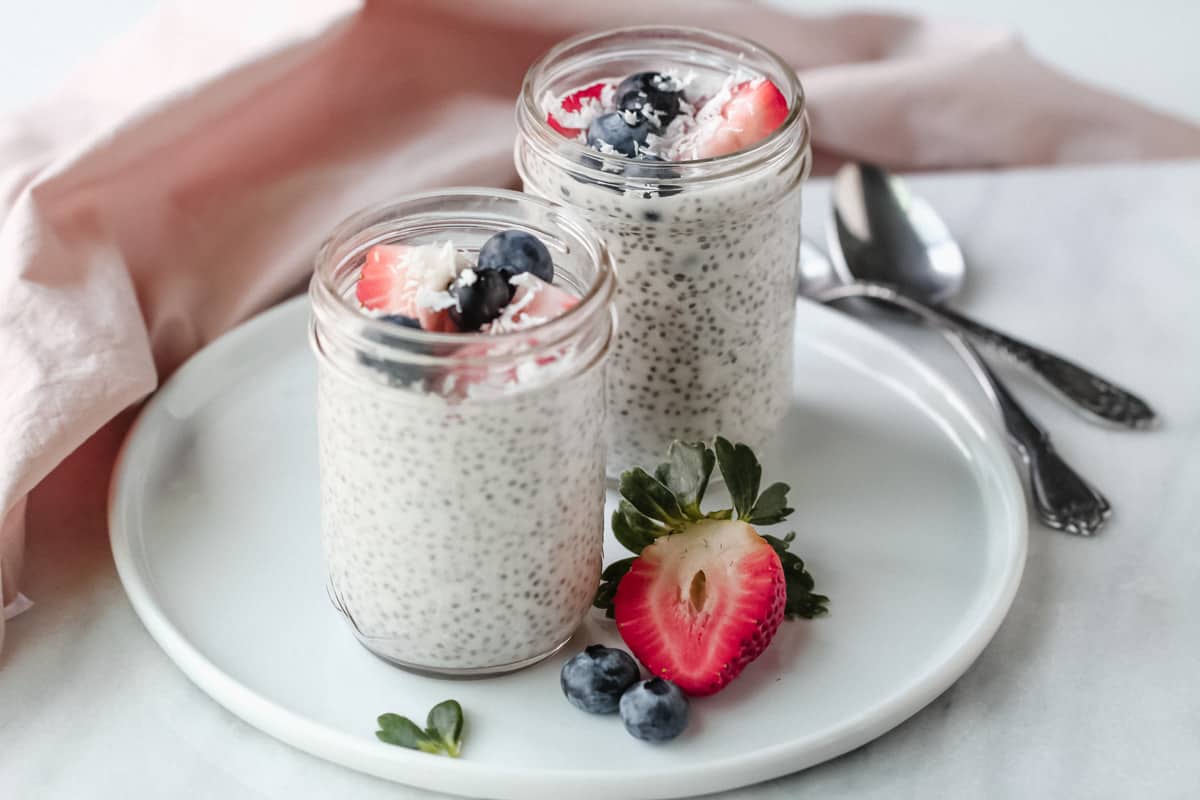 More Keto Recipes to try:
Are you curious about the Clean Keto Carb Cycling Diet? If you want to learn more about this way of eating, check out my post that talks about What is Clean Keto Carb Cycling and learn if it is right for you.