The cold weather is calling for comforting foods that will keep you warm and cozy. Here are the best Clean Keto Winter Recipes that you can make!
These recipes are dairy-free and so easy to make. Enjoy great food with your family without making a lot of effort.
Clean Keto Winter Recipes
1. Dairy-Free Keto Zuppa Toscana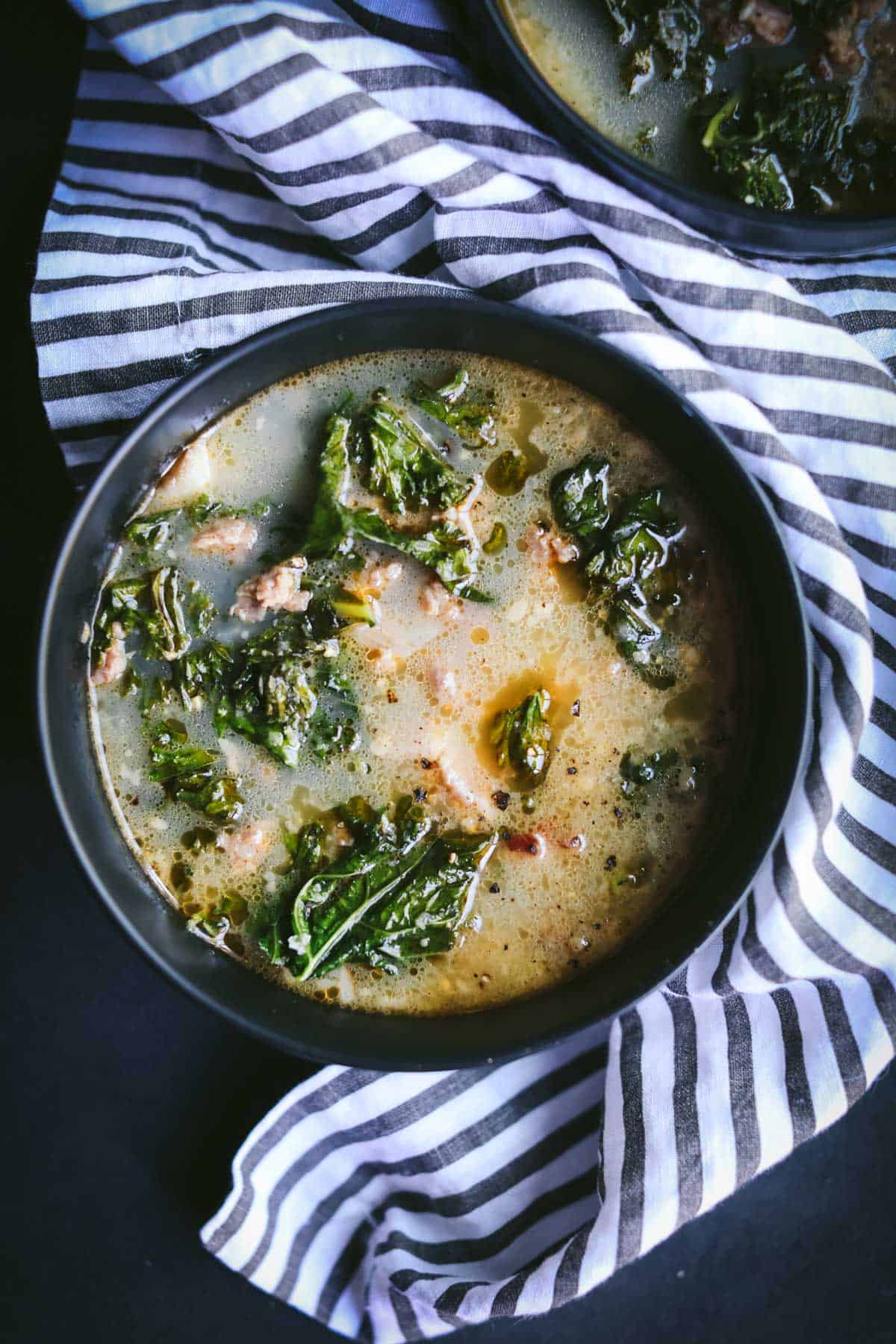 Zuppa Toscana is one of the easiest recipes to make Keto-friendly because all you have to do is replace the potatoes, or just omit them altogether. This recipe is so easy. Just throw all of the ingredients in the slow cooker and get on with your day. By dinner, you will have a hearty, tasty Keto version of this Italian classic.
Get the full recipe on my blog.
2. Clean Keto Chili
You'll love this Clean Keto Chili recipe because it has so much flavor and dimension, but is yet so easy to make! It's perfect for winter and for game nights or when you are too lazy to cook.
Get the full recipe on my blog.
3. Spicy Chicken Enchilada Soup
If you love Mexican food you will love this chicken enchilada soup that is so easy to make. It has all the flavors of the traditional enchiladas, without the tortilla. Get all of the ingredients ready, place them in the crockpot and cook it for 6-8 hours.
Get the full recipe on my blog.
4. Paleo Chicken & Kale Tortilla Soup
This Whole30 and paleo chicken tortilla soup comes with added kale for extra nutrients. This healthy recipe only takes 25 minutes and can be served for dinner or lunch.
Get the full recipe from Cooked and Loved.
5. Creamy Taco Soup
This low-carb and keto-friendly Creamy taco soup is warm and comforting. It's packed with veggies and topped with fresh avocado and lime juice and is the perfect way to enjoy tacos without the added carbs!
Get the full recipe from Gimme Delicious.
6. Clean Keto Beef Stew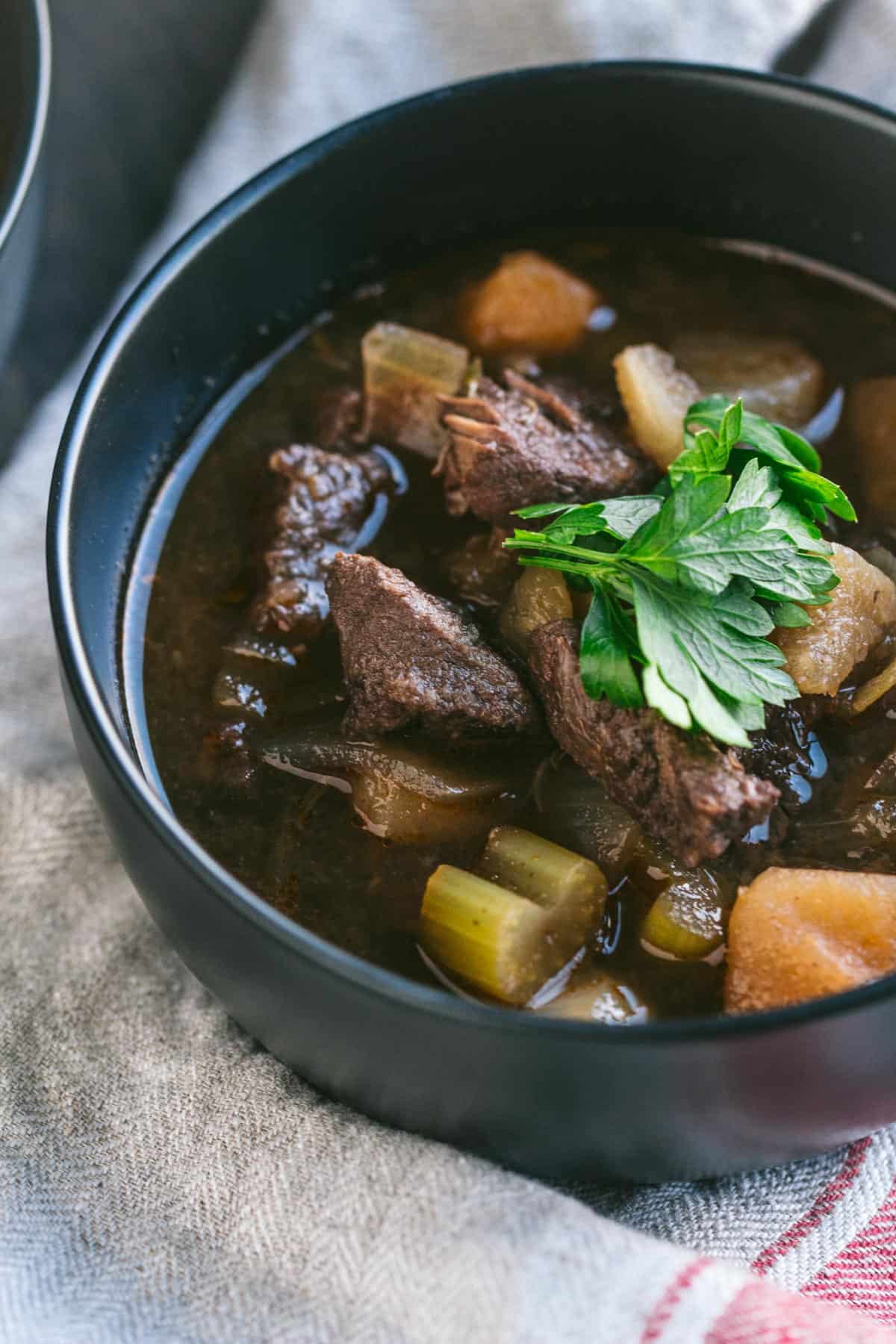 With tender chunks of succulent beef and hearty vegetables, this clean keto beef stew is a perfect winter dish. It's rich, hearty, and full of amazing flavors. Also, it's easy to prepare and cook.
Get the full recipe on my blog.
7. Keto Mississippi Pot Roast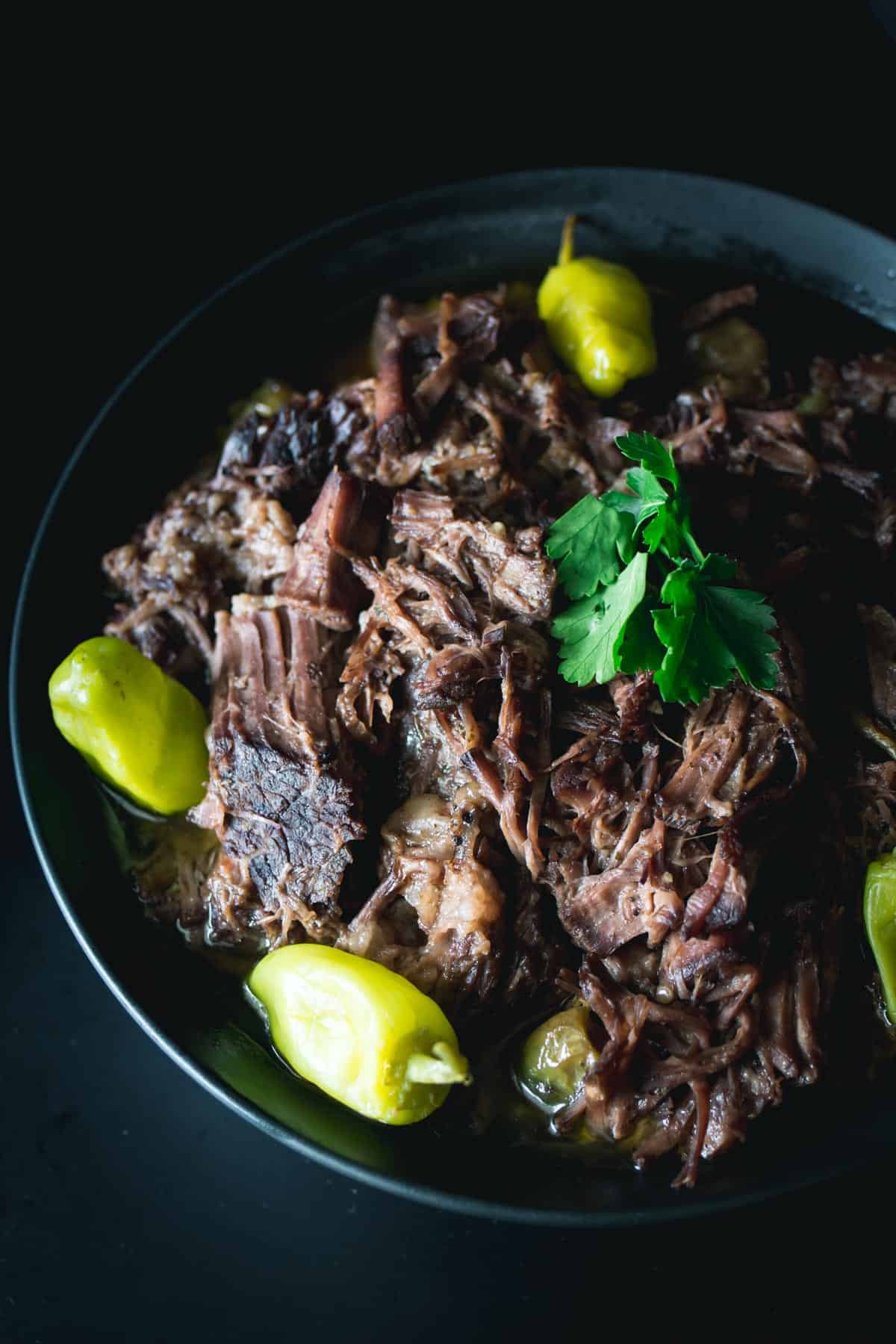 Keto Mississippi pot roast is a great set-it and forget-it meal that the whole family will enjoy! Serve this on a bed of cauliflower mash or roasted radishes, with a serving of low-carb veggies on the side. You can also use the leftovers to make sandwiches on low-carb bread or in lettuce wraps.
Get the full recipe on my blog.
8. Slow Cooker Cuban Pork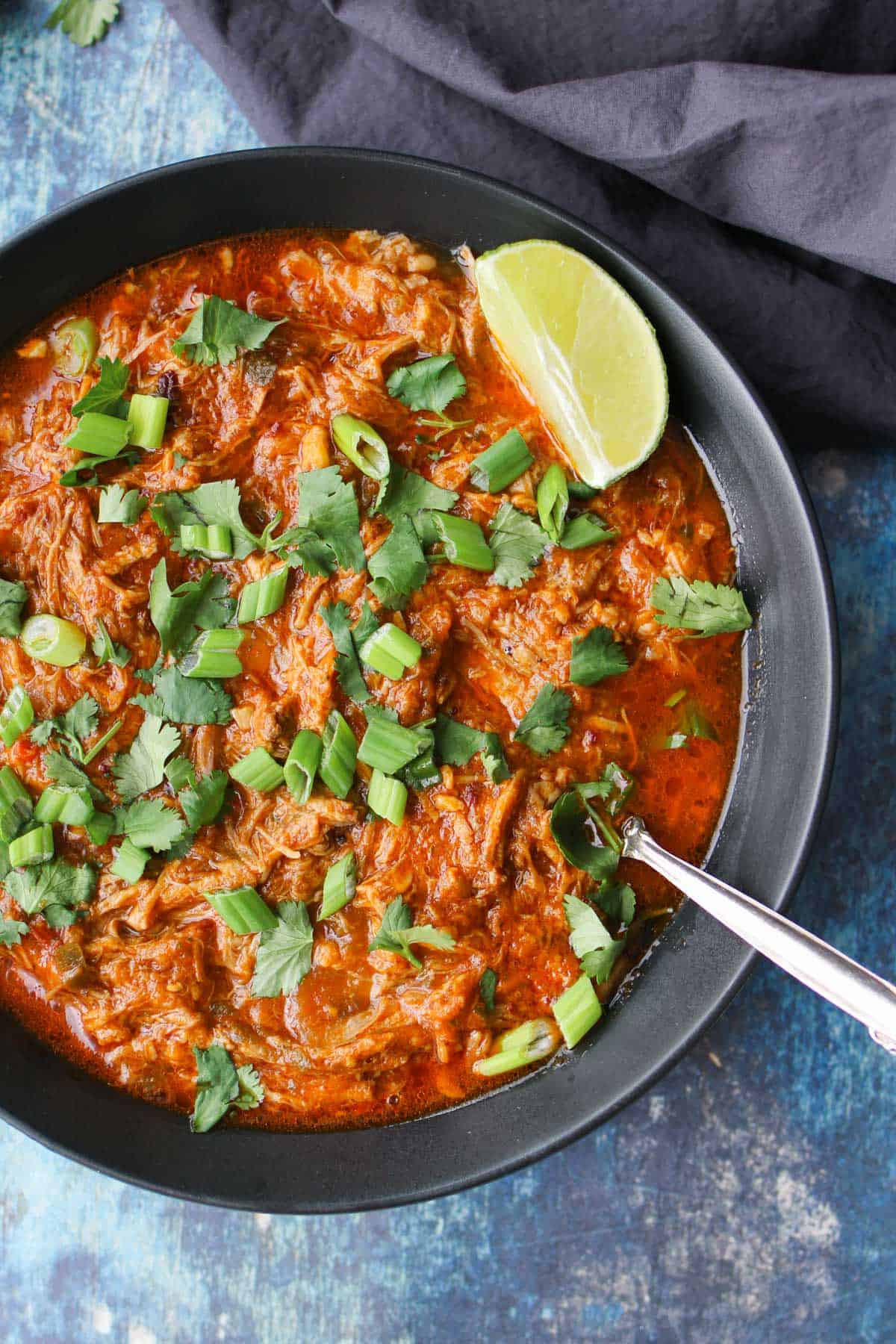 This slow-cooker Cuban pork has so much flavor! Not to mention, it's super easy to make! This is the type of recipe I call a 'Goes With Everything' recipe. You can have it over cauliflower rice, in a low-carb taco, or between two slices of low-carb bread as a sandwich. It can go with anything!
Get the full recipe on my blog.
9. Coconut Lamb Curry
This hearty coconut lamb curry recipe is a bit of fusion but is primarily Indian in flavor. It's very easy to make and can be done in a slow cooker, Instant Pot, or on the stovetop. It's great for freezing. Serve lamb curry with cauliflower rice or regular rice!
Get the full recipe from Cooked and Loved.
10. Pisto (Spanish Vegetable Stew)
Pisto is the Spanish version of France's ratatouille, Italy's caponata or Turkey's imam bayildi. It's a hearty vegetable stew made with eggplant, zucchini, onion, tomatoes, red and green peppers, and lots of olive oil.
Get the full recipe from Cooked and Loved.
11. Creamy Chicken and Broccoli Casserole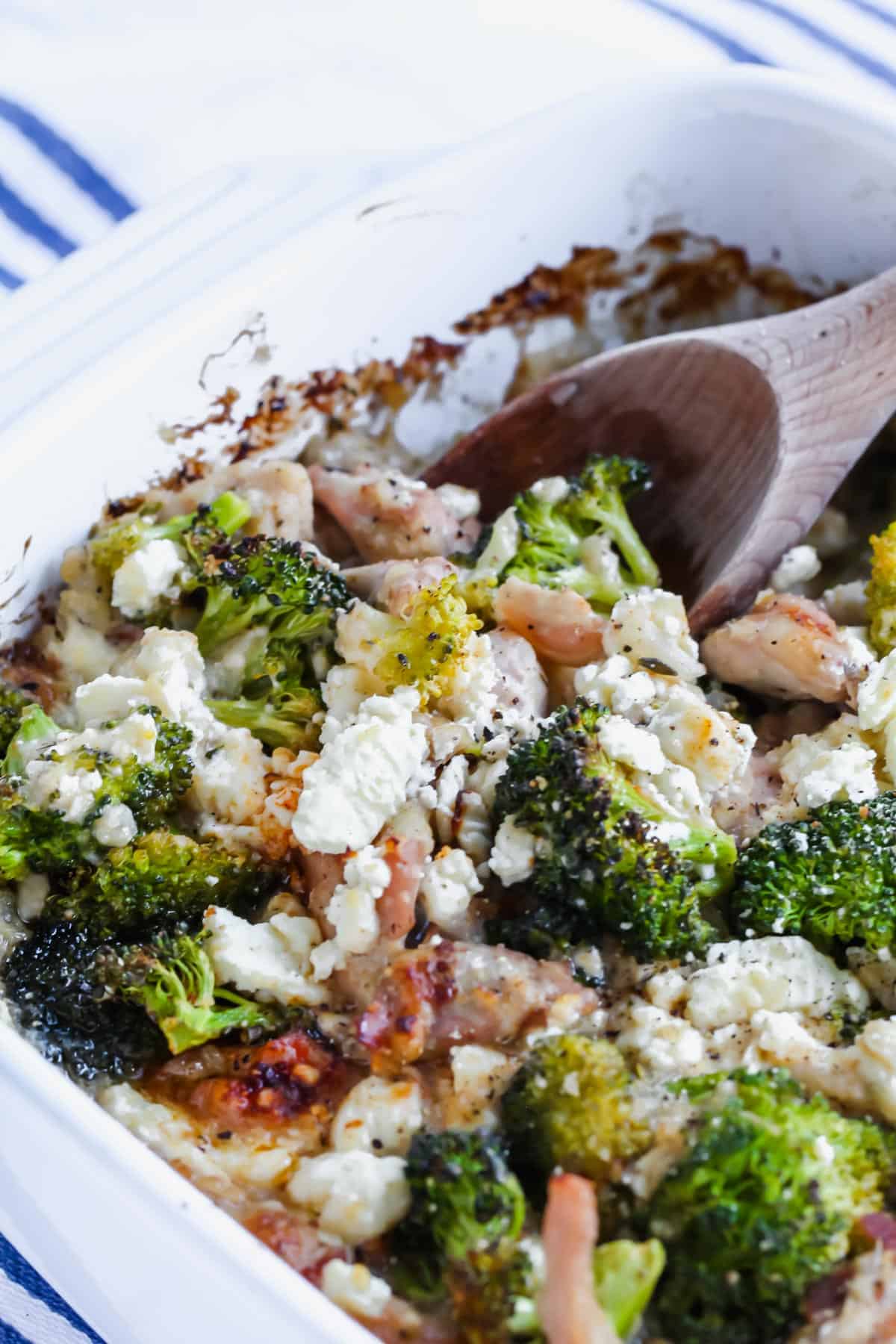 If you love casseroles, you will enjoy this dairy-free keto chicken and broccoli casserole. It's a hearty, satiating, but easy-to-make comfort food. For this recipe, I added a couple of special ingredients for extra flavor.
Get the full recipe on my blog.
12. Easy Creamy Chicken Zoodle Casserole
Tender chicken and zucchini noodles are tossed in a spicy coconut sauce and finished with a crispy almond meal topping for a healthy take on noodle casserole. To give this timeless dish a modern Paleo twist, zucchini is spiralized into delicate ribbons, and full-fat coconut milk steps in for heavy cream, providing a grain-free and dairy-free dinner alternative.
Get the full recipe from PALEOHACKS.
13. Sausage and Cauliflower Casserole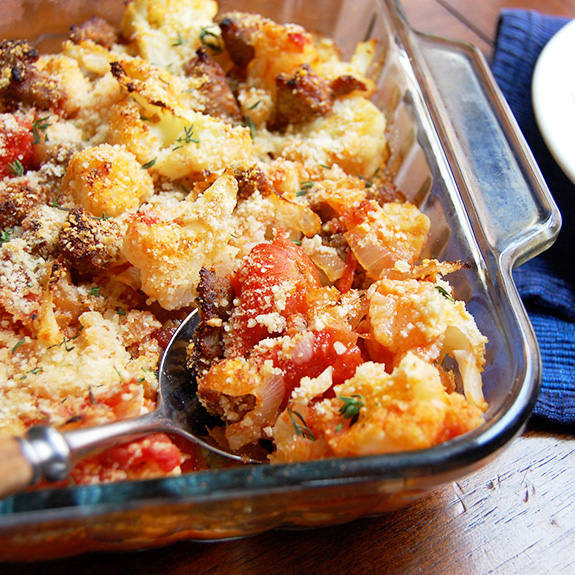 This casserole is straightforward and simple. It's tasty and nourishing. It highlights both veggies and protein. It's a welcome shift away from creamy, soupy casseroles, with plenty of its own hearty ingredients and texture.
Get the full recipe from Paleo Grubs.
14. Clean Keto Zoodles with Meatballs
For comfort food without the carb overload – you don't have to look much further than clean keto zoodles with meatballs. This quick and easy dish is hearty and comforting enough for winter, but light enough for summer.
Get the full recipe on my blog.
15. Zoodles with Turkey Bolognese
Another quick and easy dish that is comforting enough for winter, but light enough for summer is this Zoodles with Turkey Bolognese. The zucchini, sliced (or spiralized) to look like noodles, make an excellent low-carb replacement for spaghetti and pasta. Make your own zoodles!
Get the full recipe on my blog.
16. Keto Pistachio Sandies
A great cookie that pairs well with tea when the weather starts cooling down is pistachio candies. Rich and buttery, but not overly sweet. It is also a great edible gift for the holidays.
Get the full recipe on my blog.
17. Keto Brownie Cookies
Combine a crispy, crunchy cookie with a chewy, rich, chocolate brownie and you get delicious keto brownie cookies. These keto brownie cookies are gluten-free, sugar-free, and low-carb.
Get the full recipe on my blog.
18. Keto Blueberry Muffins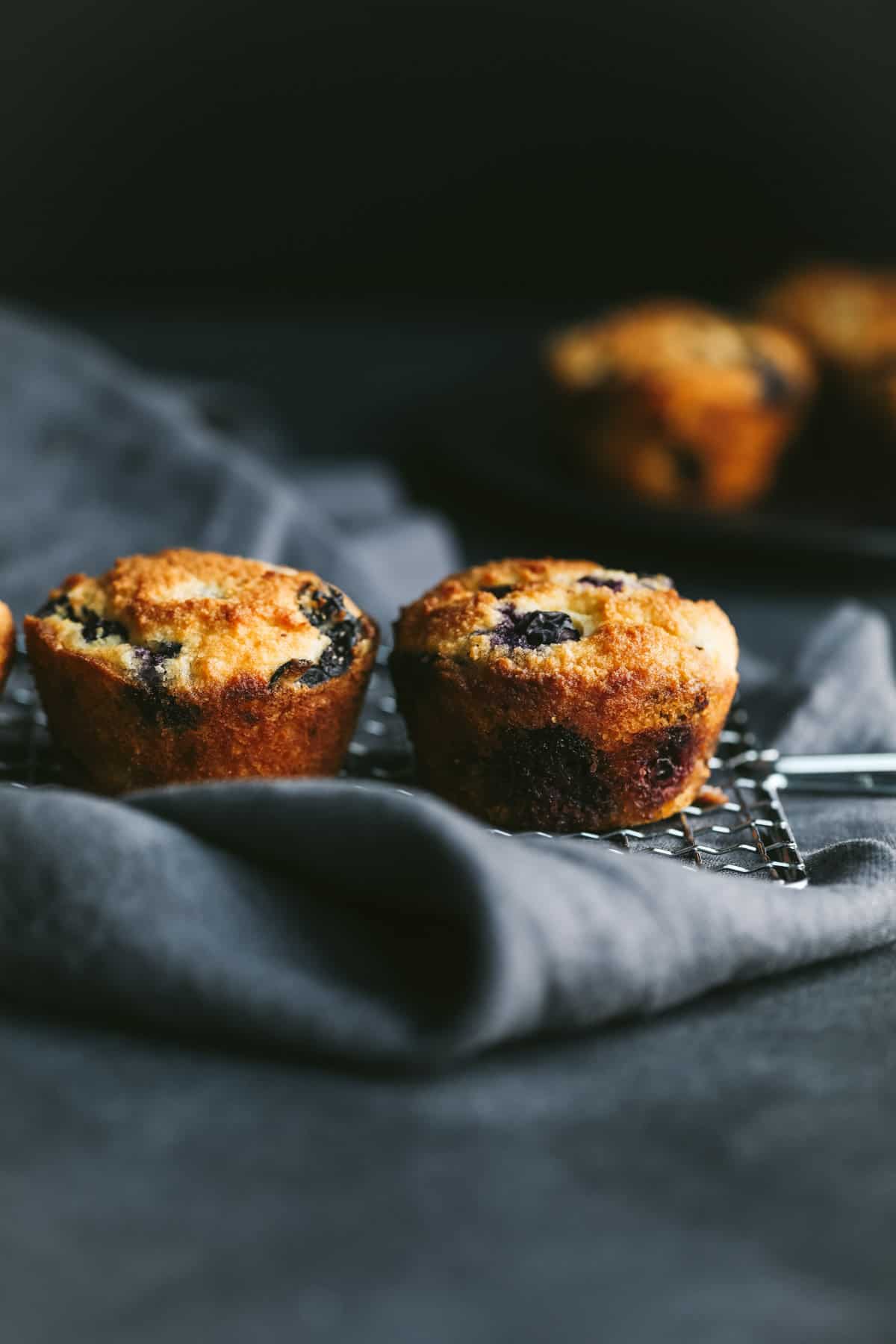 These Keto Blueberry Muffins are so moist and soft, you won't believe they are low-carb! They are easy to make: mix the dry and wet ingredients separately, then combine them.
Get the full recipe on my blog.
19. Fudgy Keto Avocado Brownies
The best dessert gets a healthy makeover aka Fudgy Keto Avocado Brownies! You can have these for snacks or for breakfast paired with your favorite coffee.
Get the full recipe on my blog.
20. Copycat Keto Ferrero Rocher
These keto chocolate hazelnut truffles are little bites of sugar-free heaven. With a creamy center and a crunchy exterior, they rival the famous Ferrero Rocher chocolates.
Get the recipe from All Day I Dream About Food.
There you have it! Hope you enjoy making these Clean Keto Winter Recipes. Let me know in the comments which recipe is your favorite.
Looking for more clean keto soup recipes? Check out the 15 Best Easy, Dairy-Free Keto Soup Recipes To Keep You Warm.
More Keto Recipes to Try:
Curious about What is Clean Keto Carb Cycling? Check out my blog and learn more if this way of eating is right for you.