If you love Mexican food you will love this chicken enchilada soup recipe that is so easy to make.
I am feeling all the soup lately. Especially soup that you can make in the slow cooker. It's starting to get really cold here in Ohio and nothing is more comforting than a warm, spicy bowl of soup!
It really doesn't get any easier than putting a bunch of ingredients in a slow cooker and going about your day while the magic happens.
We are a Mexican-food-loving family. Before kids, my husband and I would always go to the local authentic-style Mexican restaurant near our old house.
It was one of those, what do you want to eat tonight? His answer was always, El Vaqueros. I am rolling my eyes right now, not that I disliked it, the food was amazing. My problem was how bad I smelled after.
I mean, I would smell like a fried chalupa when I got home. My clothes, my hair, my shoes. Everything would stink.
We got to the point where we didn't even shower before we went there. We both workout so we would just walk in there, in our workout clothes, all sweaty, eat and then go home and shower.
Those were the days, with no kids and the freedom to go to El Vaquero's anytime we were craving Mexican food. Things are way different now.
First off, we have two small children. Have you tried talking to small children out to eat? Well if you haven't, it's not fun.

Going out to eat is supposed to be an enjoyable relaxing experience.
Instead, taking my kids out to eat becomes a stressful experience which reminds me yet again, why I don't take them out to eat often.
With that being said, I try to make a Mexican-style dish at least once a week if I can to make up for not being able to go out to enjoy one of our favorite cuisines.
This Spicy Chicken Enchilada soup recipe has all the flavors of traditional enchiladas, without the tortilla.
Although, I did make some banging Keto Enchiladas the other month which I am now craving and need to make again very soon.
How do I always get so distracted? Soup, back to the soup.
It's pretty easy. Get all of the ingredients ready, place them in the crockpot, and cook them for 6-8 hours.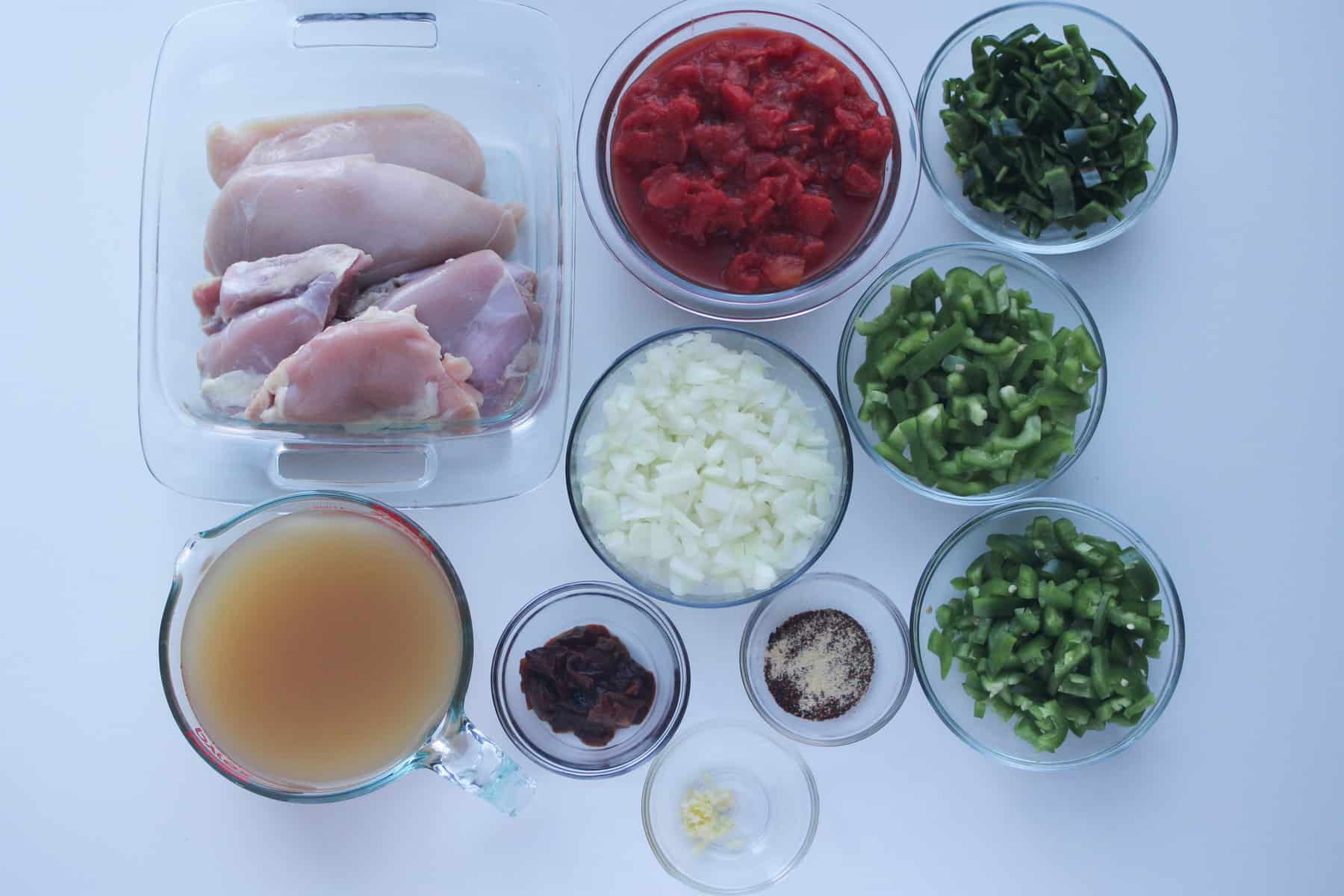 Then, take out the cooked chicken, shred it, put the shredded chicken back in and your soup is done.
Also, I have to say, the toppings on this soup are the best part, so go all out on them.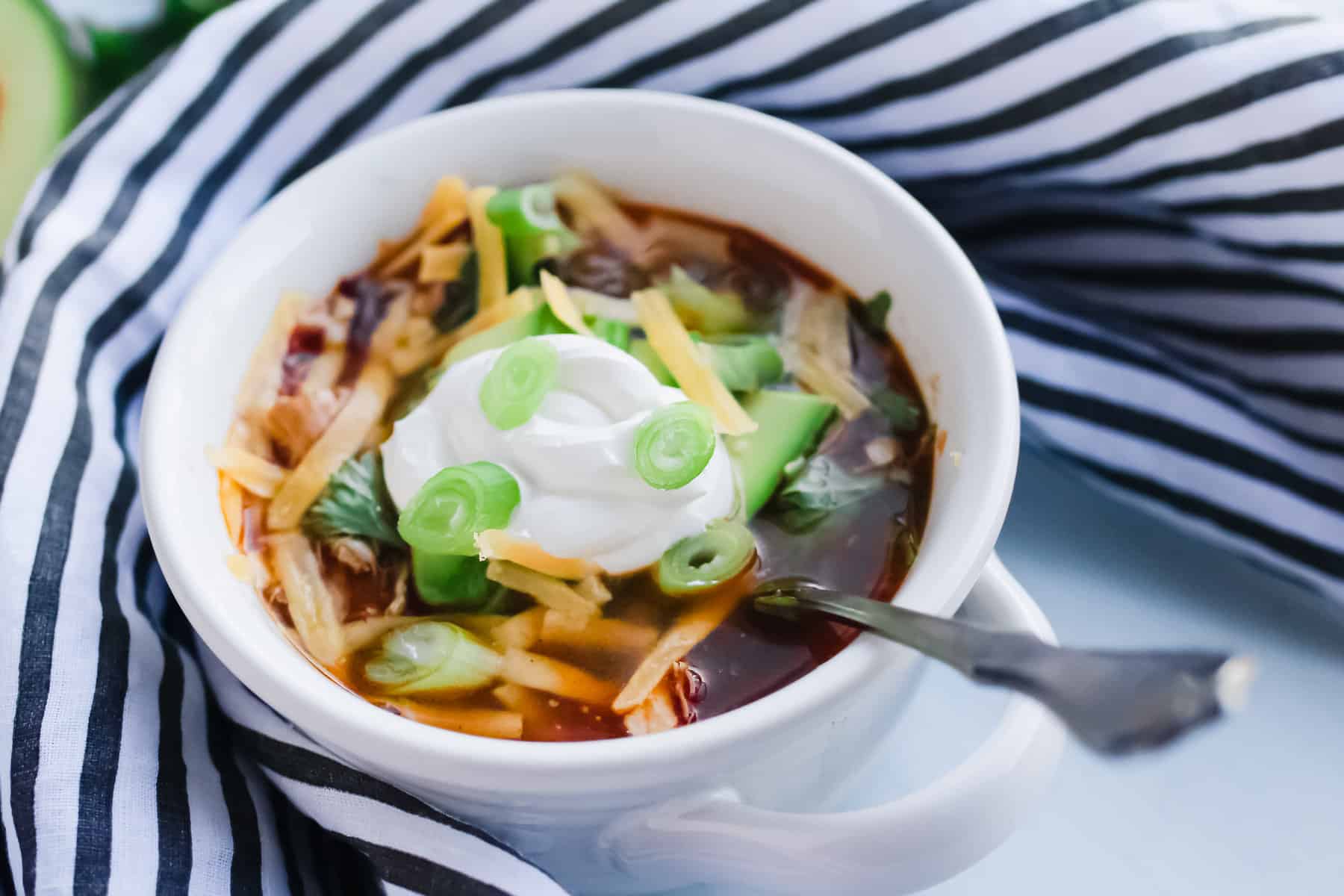 I'm talking shredded cheese, sour cream, cilantro, green onions, hot sauce, heck, add some tortillas if you want.
YOLO. You only live once. A handful of tortilla chips won't ruin your diet unless a handful turns into two which is my problem so I chose not to add them.
Regardless of how you top this soup, you will love the flavors in it. If you aren't a fan of spicy foods or can't tolerate them, omit the peppers.
On the other hand, if you can handle beans, go ahead and throw some in.
Why not? I can't because after 30 years I finally accepted that my body can't digest beans and I can't eat them at all, not even a bite.
However, I do love how they taste, so if you do, throw em in!! My recipes are ideas for you! You don't need to follow them to a T if you don't like certain ingredients.
As long as they fit your dietary guidelines, do what your little heart desires.
If you love Vietnamese Pho, check out my Keto Pho recipe!
Check out my Keto Jalapeno Popper Chicken, if you want to take your chicken breast to another level!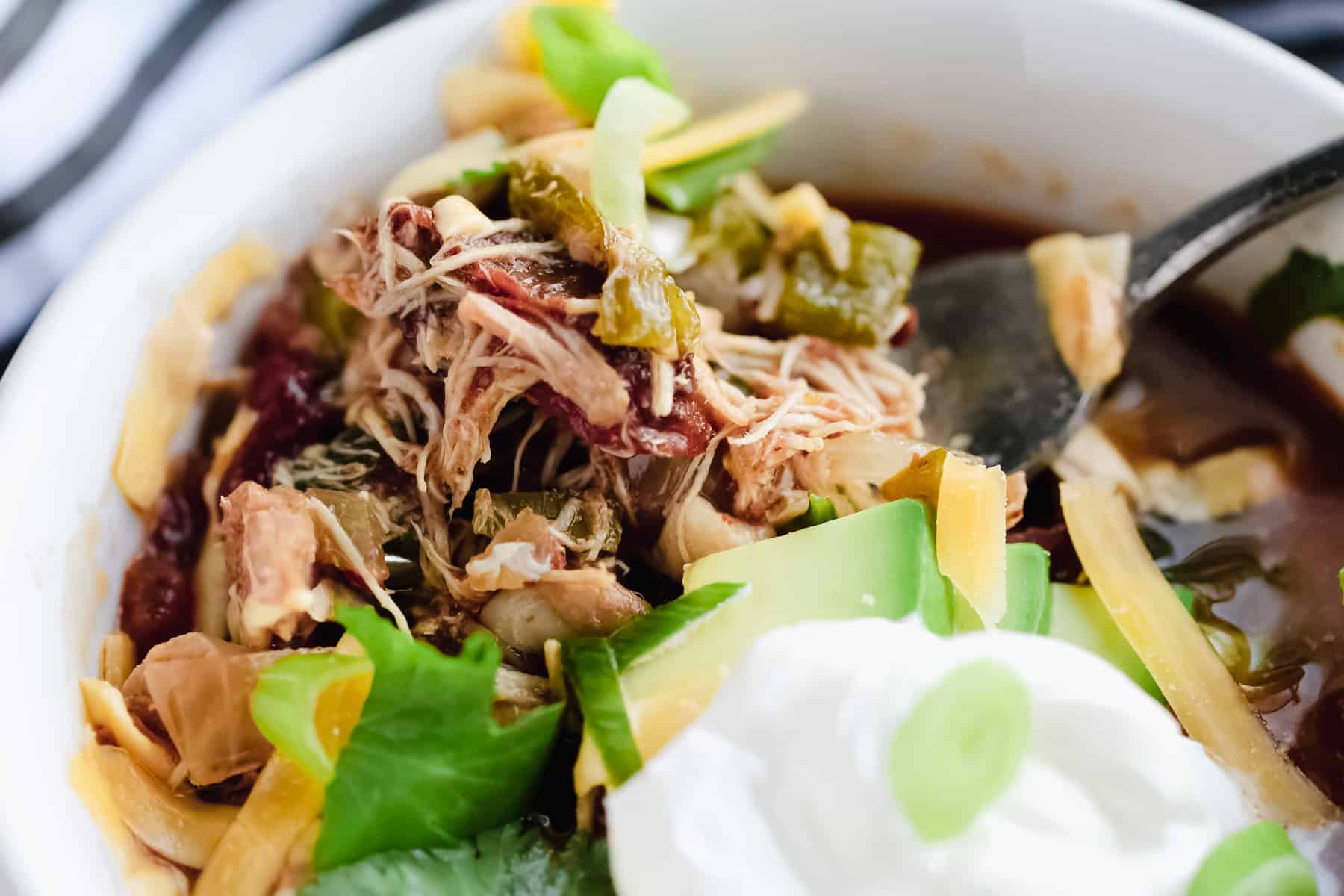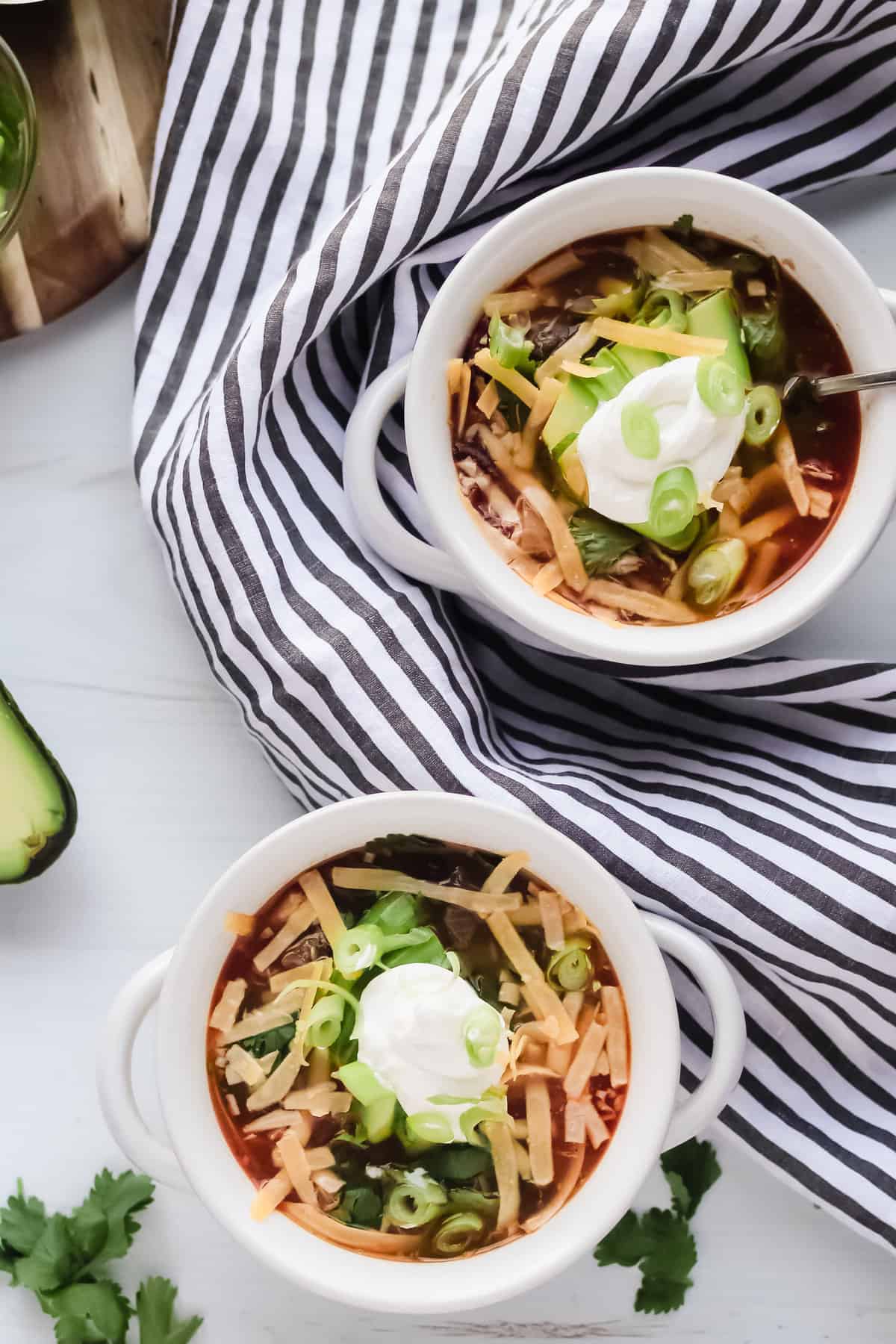 This post may contain affiliate links in which if a purchase is made I receive a commission at no additional cost to you. Thank you for your support!
More Keto Recipes to try: