Keto Mississippi pot roast is a great set-it and forget-it meal that the whole family will enjoy!
If I had to share my favorite pieces of kitchen equipment, my slow cooker (crockpot) would be near the top of the list!
I use it multiple times a week in the fall and winter. I just love how I can just put all my ingredients in the dish, switch it on, and then just forget about it while I go about my day. Then come dinner time – a delicious meal is ready and waiting.
A slow cooker favorite in this household is Keto Mississippi Pot Roast. A Mississippi Pot Roast – also known as a pepperoncini roast, is a chuck roast seasoned with a packet of ranch seasoning mix, a packet of Au jus gravy, pepperoncini peppers, and a stick of butter.

When you're in the store, take care to read the ingredients on the ranch season and Au jus gravy. You'll want to skip ones that have added sugar or any other unnecessary additives.

If you're worried about the pepperoncini peppers making this dish too spicy – don't fret. What actually happens is that the pepperoncini brine gently tenderizes the meat, without tasting spicy. So you get the fall-apart meat and delicious flavors without it being hot.

Chuck roast is ideal for the slow cooker, but if you can't find it, bottom round, rump roast, or even a pork shoulder will all do well as they take well too long, slow heating, and create their own juices for flavorful gravies.

Serve this keto Mississippi pot roast on a bed of cauliflower mash or roasted radishes, with a serving of low-carb veggies on the side.

And the next day, you can use the leftovers to make sandwiches on low-carb bread or in lettuce wraps. Or eat it cold topped on a green salad. There are so many ways to use up this roast!
How to Make Keto Mississippi Roast
Step 1- Get all of the ingredients ready
Step 2- Brown the roast on both sides for 5 minutes
Step 3- Transfer to the slow cooker. Add the rest of the ingredients and cook on high for 6 minutes until fork tender.
[elementor-template id="5612″]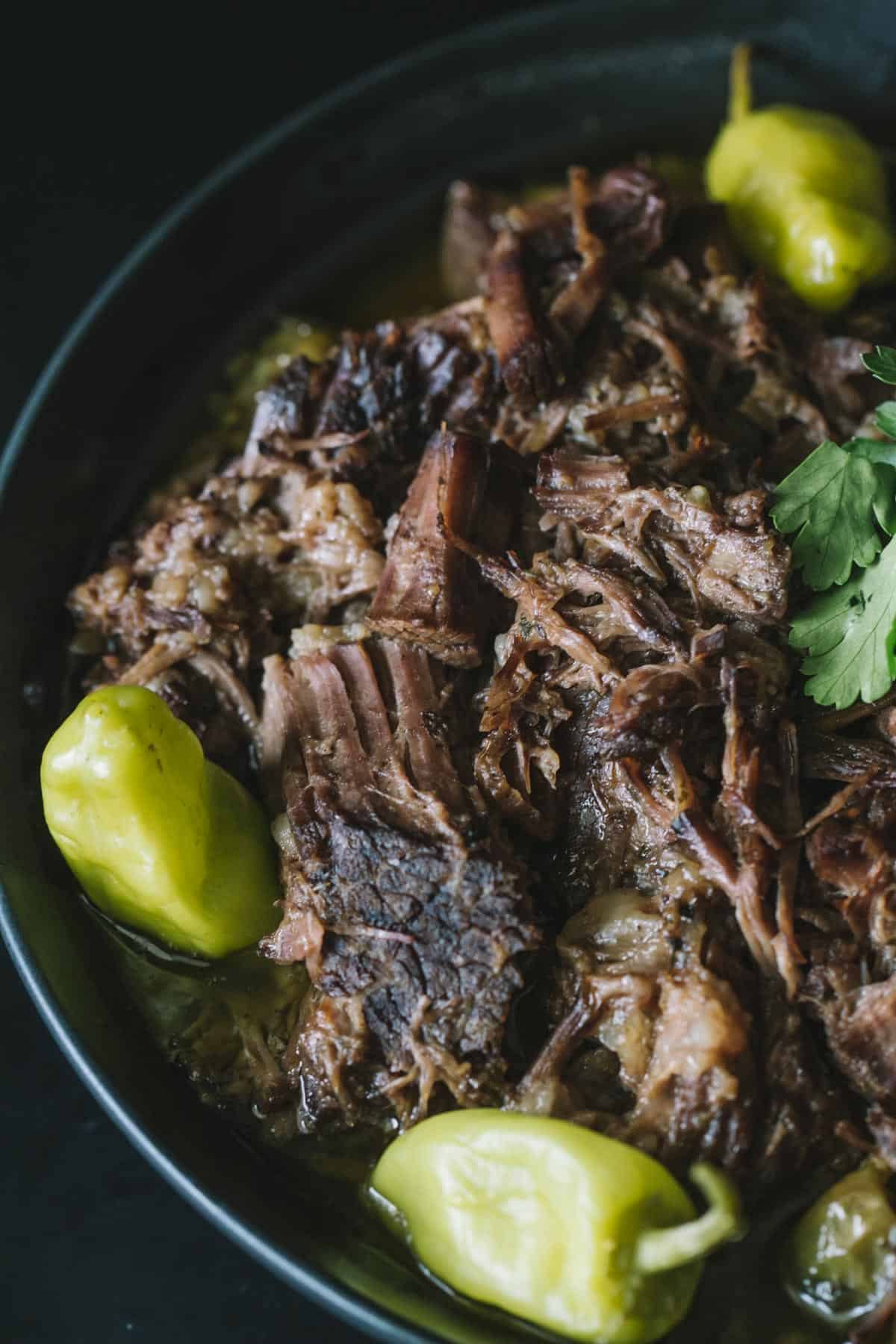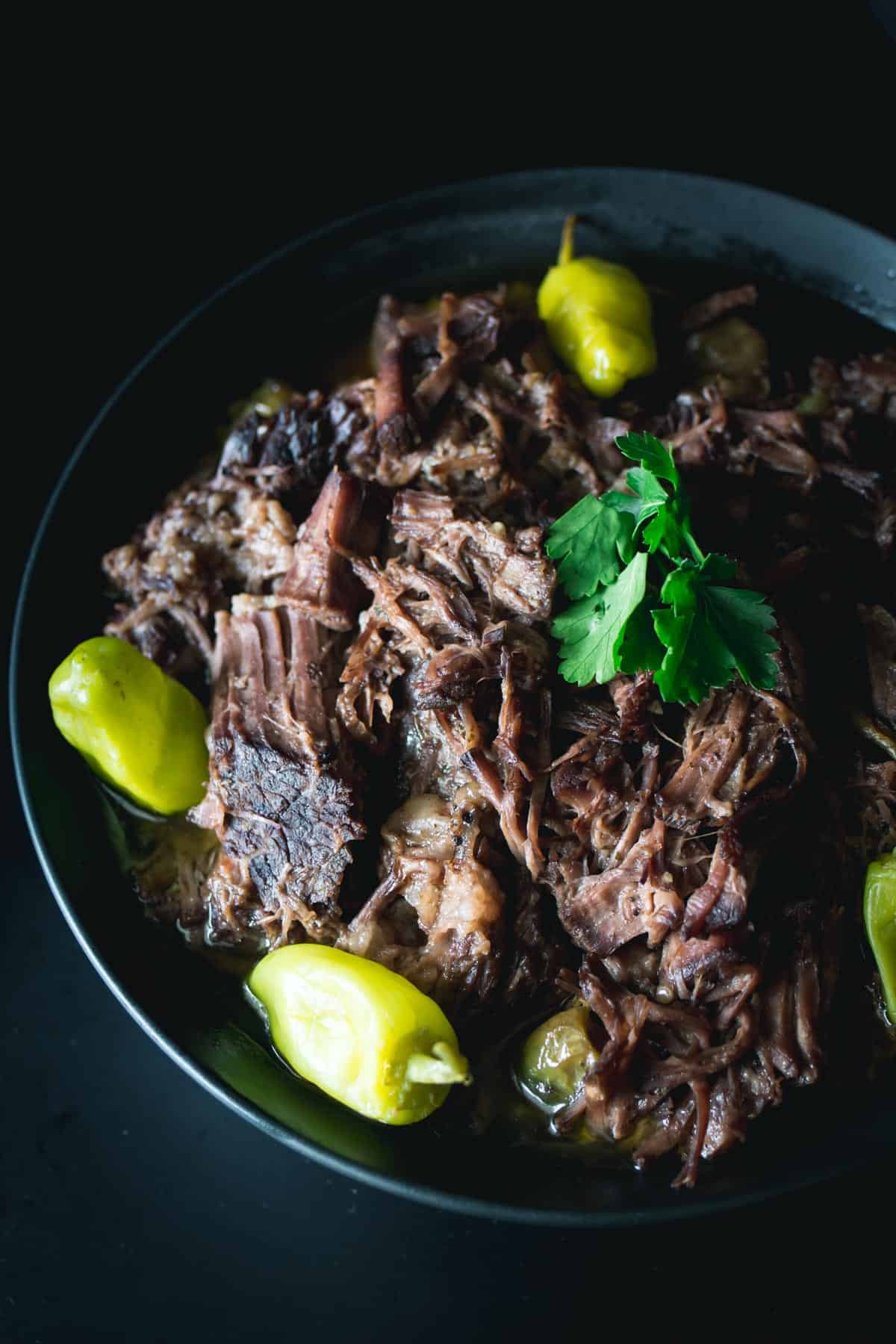 More Keto Recipes to try: