I don't know about you, but when the weather starts cooling down, one thing I look forward to is afternoon tea with a little Keto Pistachio Sandies treat.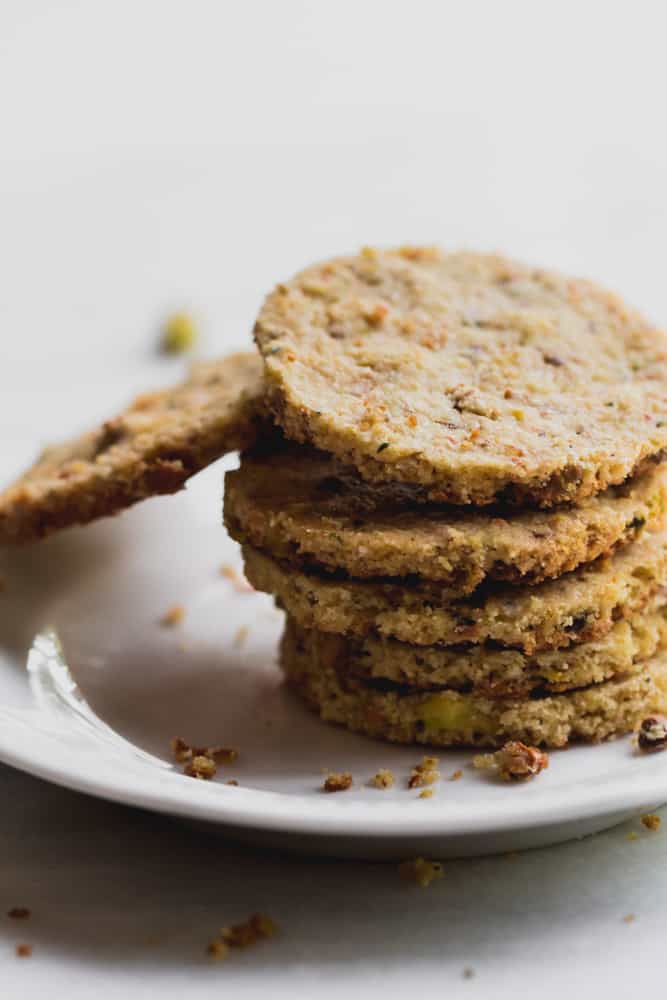 I really enjoy snacks like keto fat bombs, but those most often have to stay in the fridge or freezer to keep firm. And when it is cold and grey out, the last thing I want to do is pull out a fat bomb from the freezer!
This is where one of my favorite snacks comes in – cookies. Specifically, low-carb, gluten-free, sugar-free cookies.
A great cookie that pairs well with tea is pistachio sandies. Rich and buttery, but not overly sweet.
A sandie is a type of shortbread cookie or sugar cookie. Pecan sandies are a very common variety of sandie.
Of course, I had to make my own version that kept the rich buttery flavors and nutty pistachios but without the sugar and wheat flour.
The result is these Keto Pistachio Sandies. Perfect for a tea time treat – but they also work well as part of an edible gift for the holidays.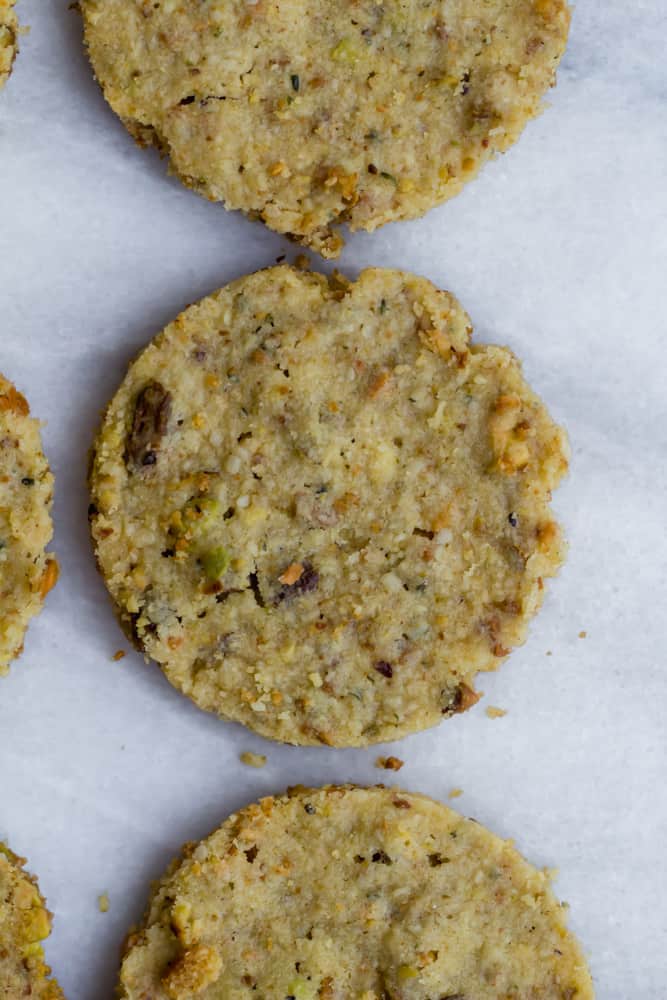 You'll need a food processor for this recipe to pulse flour, hemp hearts, coconut flakes, pistachios, salt, and baking powder together. It is especially important to break it down.
Getting the ingredients together for these Keto Pistachio Sandies is quick and simple, and the baking only takes 10 minutes. But – an important part of this recipe is that the dough needs to be chilled for 30 minutes before baking. So you'll need to keep this in mind when planning when you'll do your baking.
How To Store Keto Pistachio Sandies?
These keto pistachio sandies are so good they'll disappear quickly. But, if you have any leftovers and want to keep them fresh – store them in an airtight container. They will keep fresh for three days. You can also keep them in the fridge, and they will stay fresh a little longer.

Can you freeze it?
If you want to keep the cookies for longer than a few days, you can also freeze them. You have two options for freezing – you can either prepare the cookies and freeze them before baking or freeze the baked cookies once they have cooled down.

More Keto Recipes to try: