This slow-cooker Cuban pork has so much flavor! Not to mention, it's super easy to make!
This is the type of recipe I call a 'Goes With Everything' recipe.
Over cauliflower rice, in a low-carb taco, between two slices of low-carb bread as a sandwich – this Slow Cooker Cuban Pork can go with anything.
A 4lb piece of Pork Shoulder makes 8 servings, so you can serve this one way for dinner, and then a completely different way for lunch the next day. (Actually this would make a great lunch served in lettuce wraps!)
The chipotle peppers in adobo sauce adds a bit of spice, but you can omit them if you don't want the heat. Check the ingredients on the jar of chipotle peppers in adobo sauce before purchasing, as some brands have added sugar.
There is very little effort that goes into this Slow Cooker Cuban Pork recipe – the slow cooker does most of the work.
Tips For The Best Slow Cooker Pork
I'll be honest – it is rather difficult to get it wrong when cooking meat in a slow cooker, but there are a few tips to help you ensure you get the tastiest end result!
Choose The Right Cut
The ideal cut is one that is tough and, well-marbled, and fatty. A pork shoulder meets this criteria and is perfect for slow-cooking.
Leaner cuts would become dried-out and tough, but pork shoulder becomes tender and very tasty!
Keep The Lid Closed
You may be tempted to take a peek and see how the pork is coming along, but each time you open the lid, it will add an additional 15-20 minutes cooking time!
Brown The Meat For Flavor
It is possible to pile all the ingredients into your slow cooker and end up with a delicious meal, but by taking the time to brown the meat first will take it to the next level. You will end up with a richer, caramelized flavor.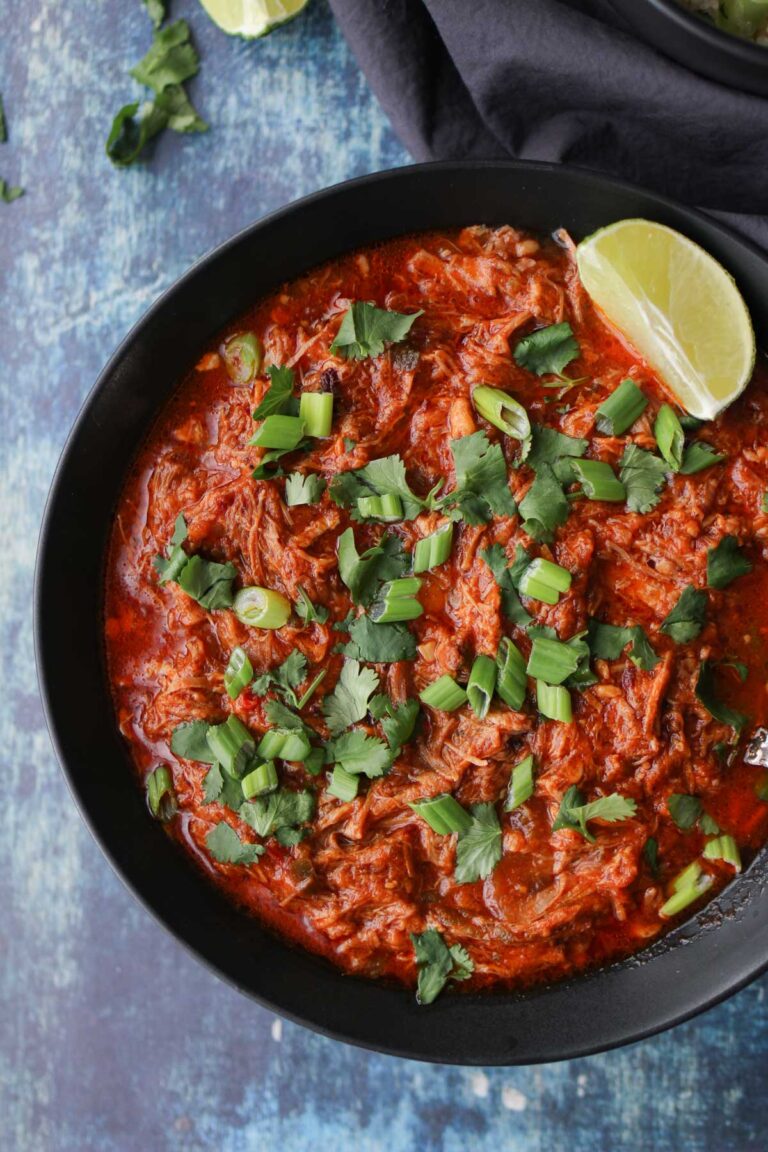 More Keto Recipes to try: