These Keto Spicy Deviled Eggs with bacon are so delicious, they will be a hit at your next party.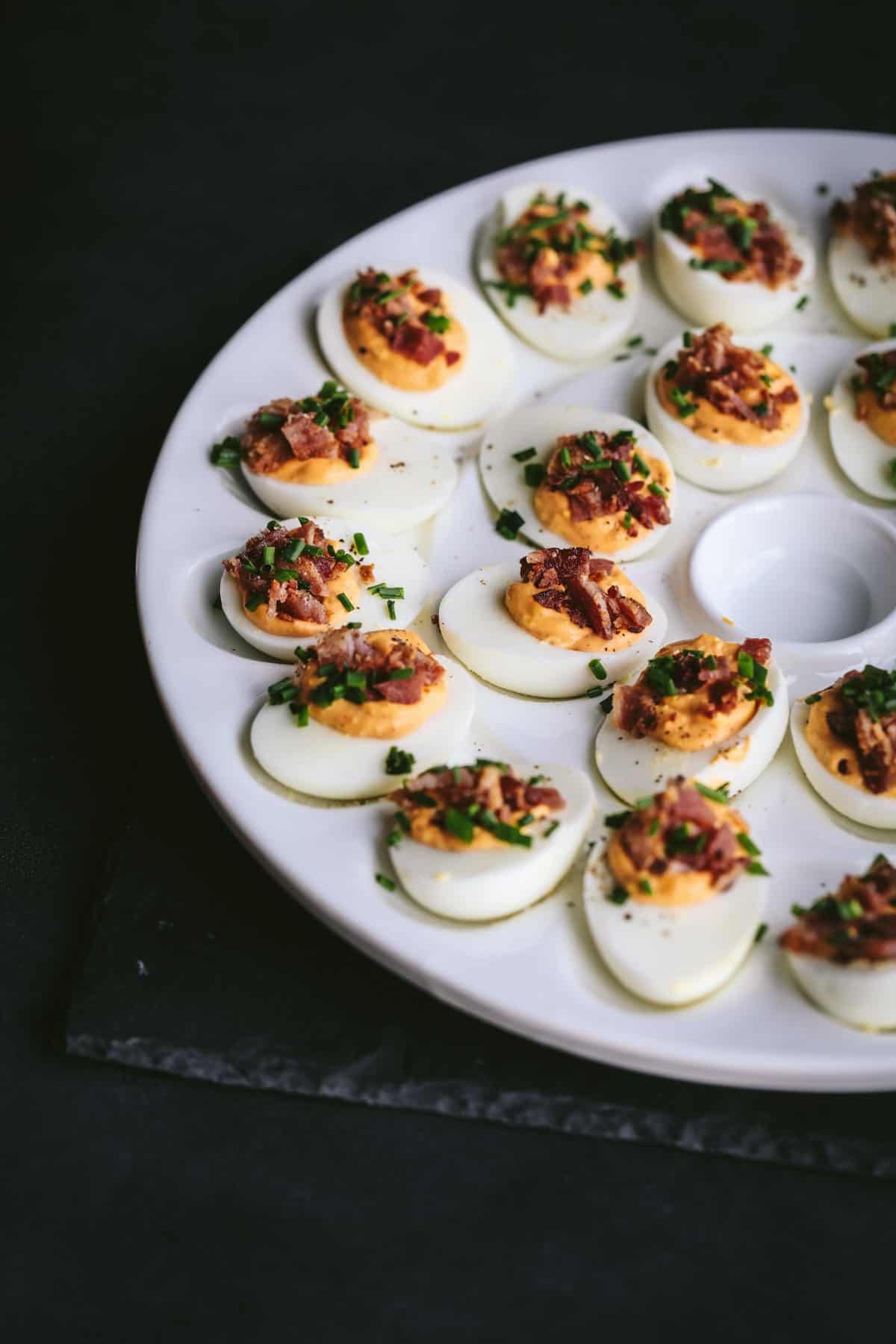 I needed something to bring to my in-law's Thanksgiving get-together. My mother-in-law always makes a cheese ball, that I end up devouring. I feel bad because I pretty much eat the whole thing by myself so I wanted to bring something to keep me from eating the entire cheese ball.
Well, these deviled eggs were a great idea. However, I still ate most of the cheese ball, and she made me my very own to take home (that is how much I love the thing). Regardless, I also made the eggs to keep me full, so I wouldn't be as tempted to cheat on Keto.
Holidays are the hardest for me. It happens every year; I get in that mindset of "It's the holidays, they come once a year." Then, the New Year comes, and I'm 10lbs heavier. I told myself this year is going to be different, and it is.
I've recently committed to 100 days of Keto which started about a week ago, and this was my first Thanksgiving (ever, really) that I stuck with Keto. These deviled eggs helped.
Traditional Deviled Eggs are great, but I wanted to spice mine up a bit, literally. Also, the added bacon on the top is like icing on the cake.
I use Primal Kitchen Mayo because it has avocado oil instead of soybean oil like most mayo's, which make me bloated and is not so great for your health. You can get 10% off your order with code KETOFIMOMLIFE.
How to make Keto Spicy Deviled Eggs
Get your ingredients. Boil eggs for 10 minutes.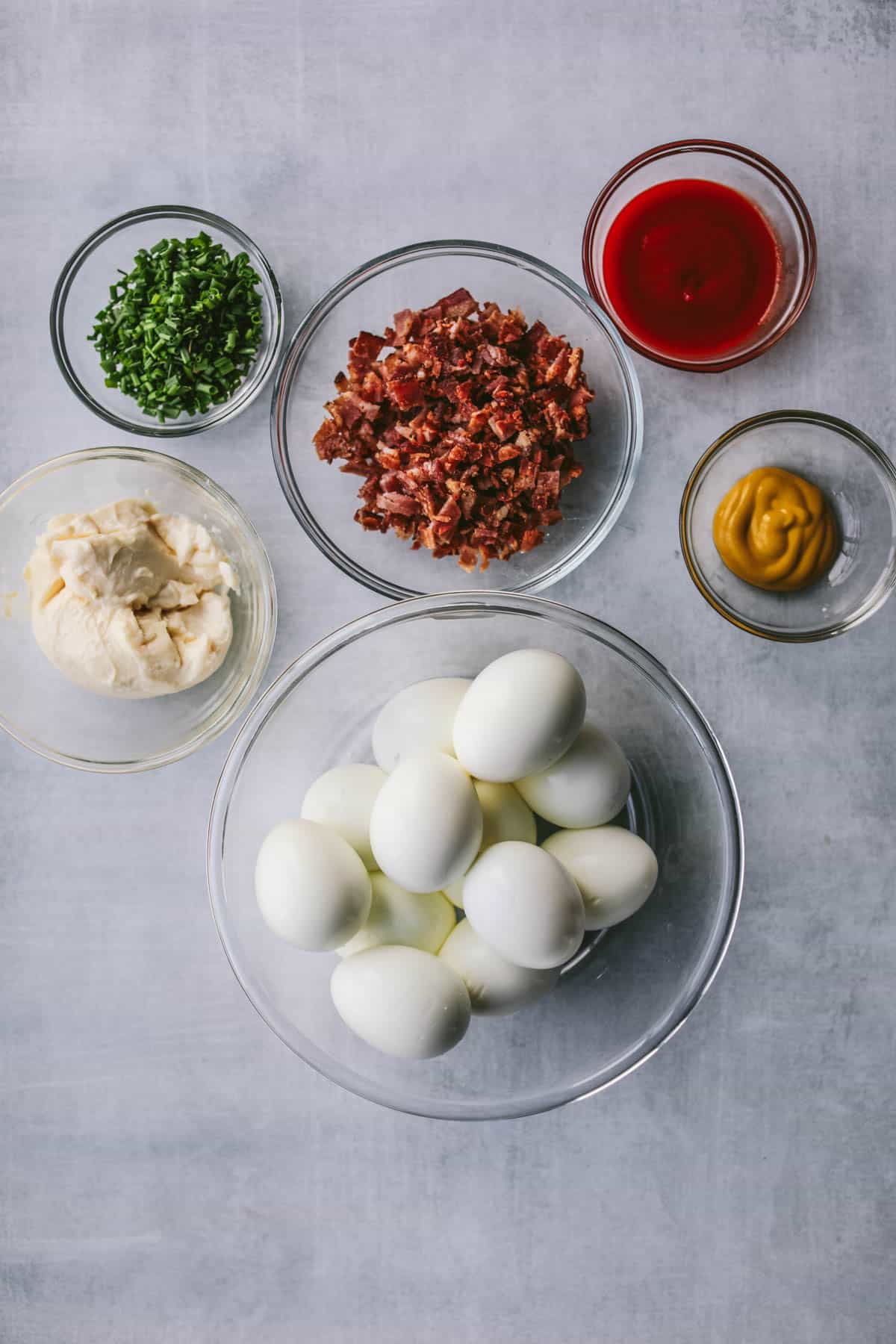 Remove yolks and make the filling
Place the filling into a ziplock bag so it's easier to pipe.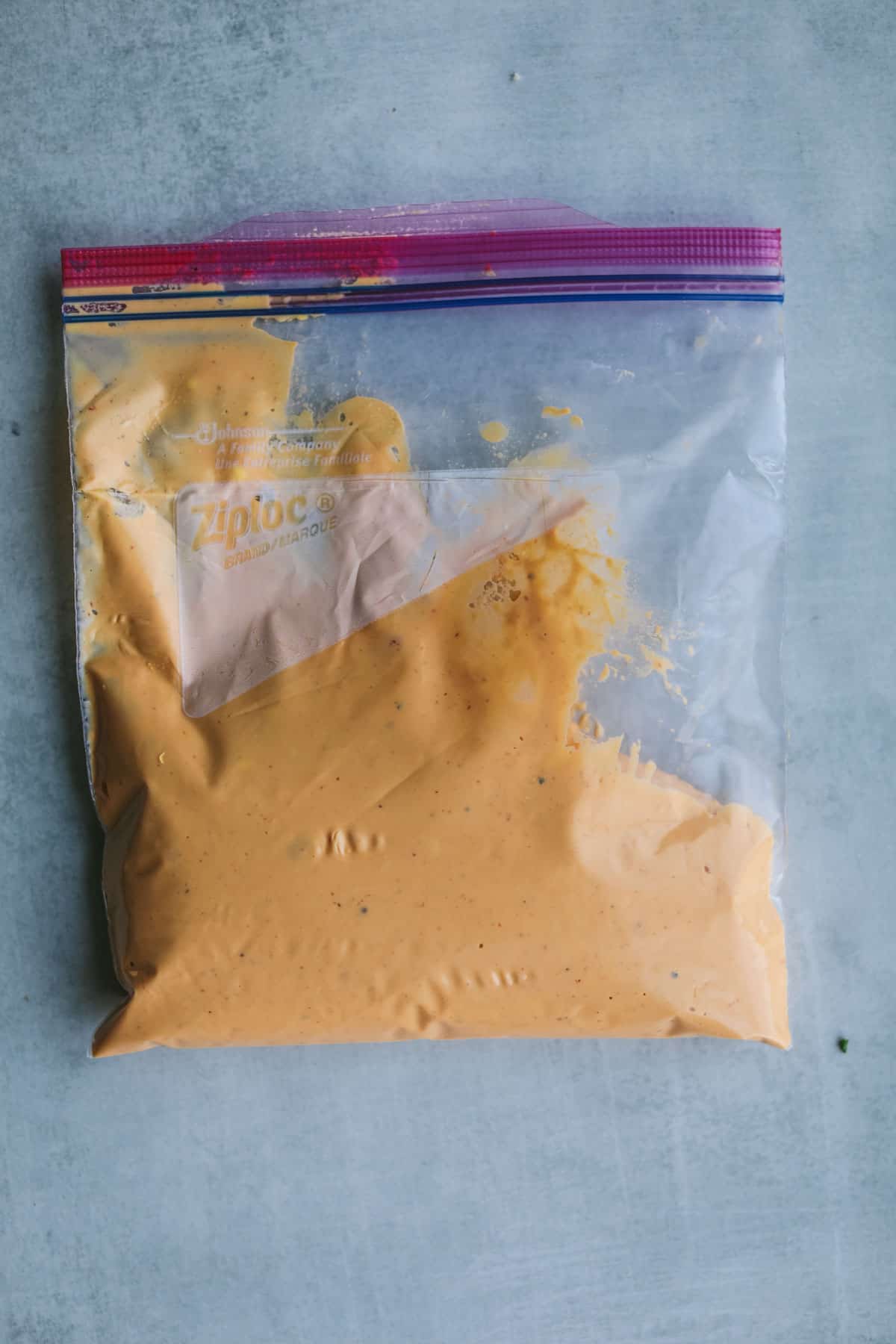 Add filling to each egg half
Top with crispy bacon and chives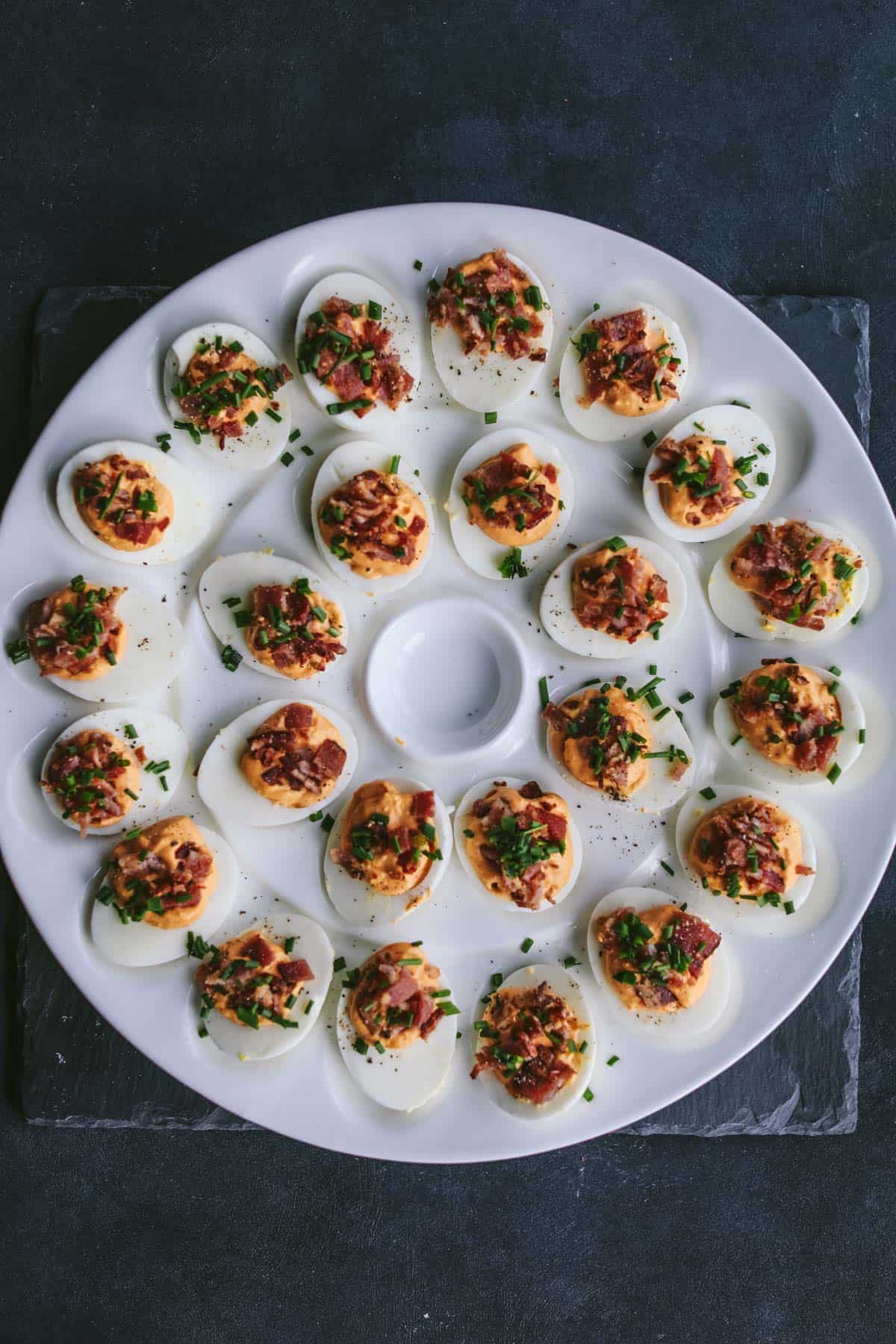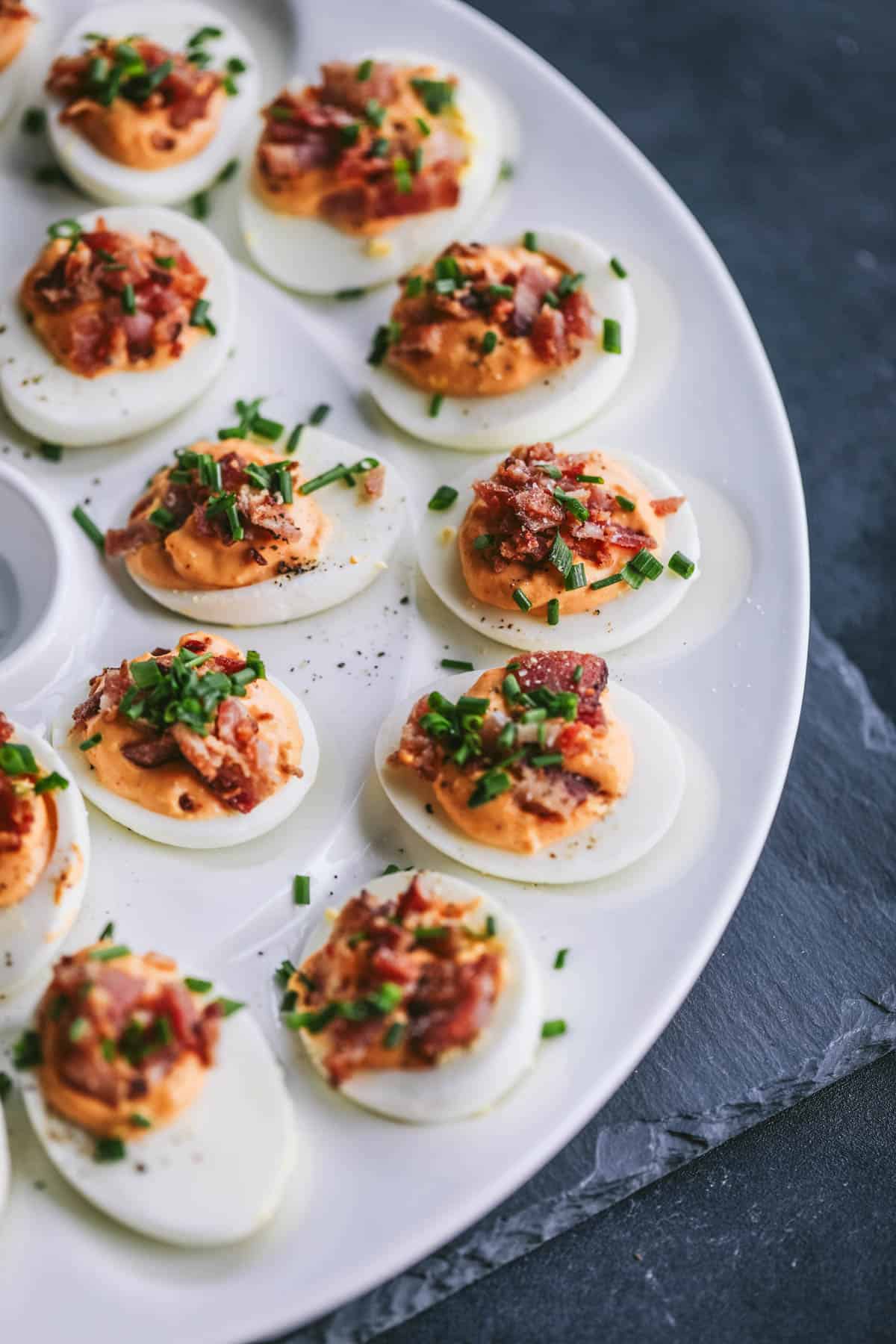 More Keto Recipes to try: