These smoked deviled eggs are the life of the party! Forget bland ol' eggs and mayo, a combination of Tabasco, bacon, and pulled pork take these smoked deviled eggs from zero to hero.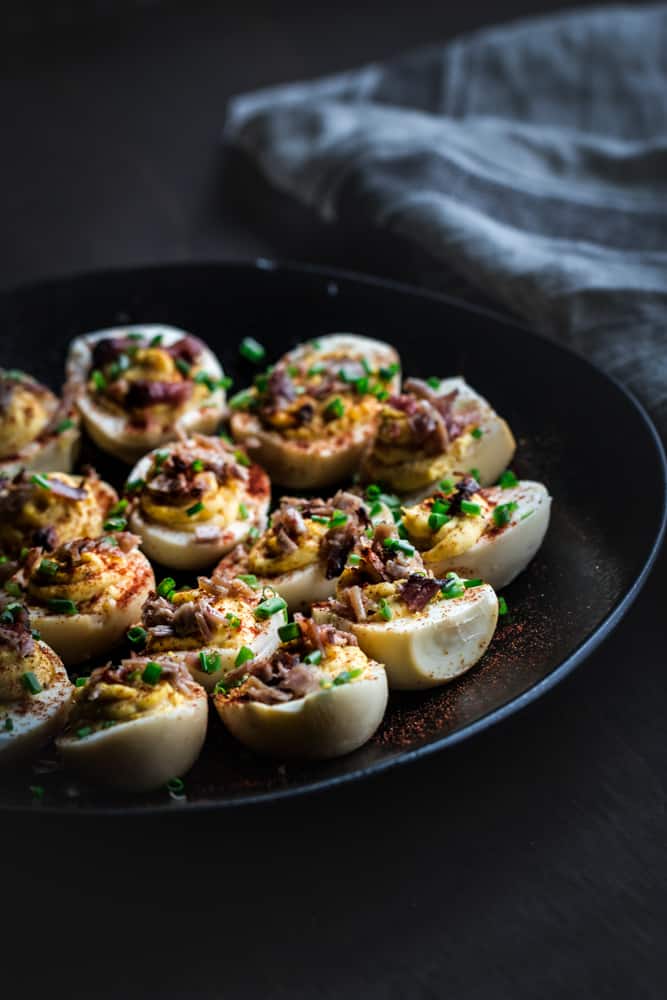 Deviled eggs are a great recipe for family gatherings or game days, as they are simple to make and affordable, but they go really far. You can pair these with my BBQ Bourbon Smoked Wings or my Spicy Smoked Wings.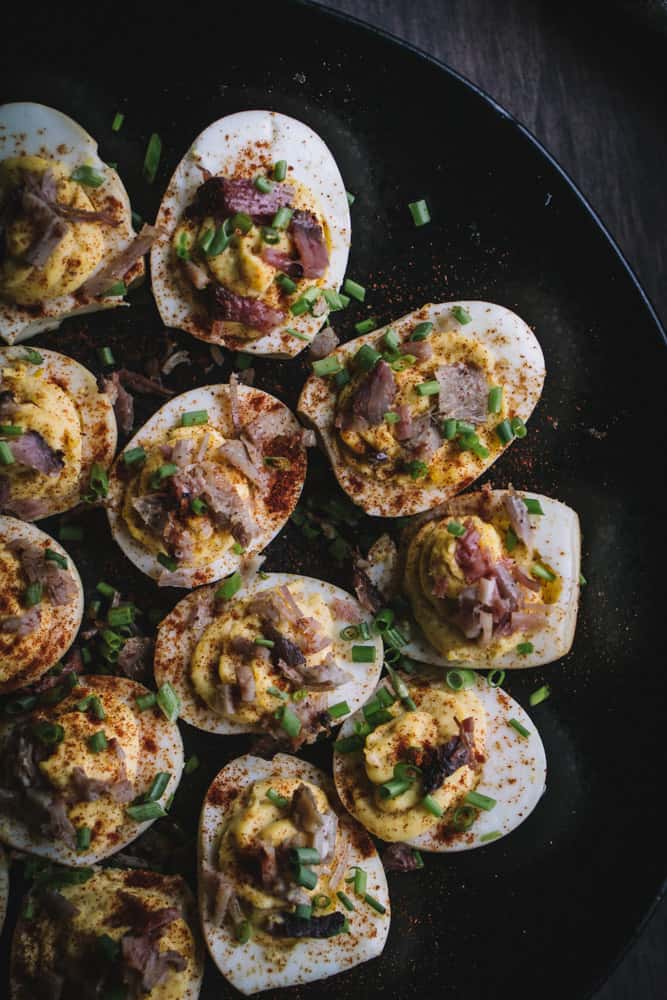 I have just discovered that you can boil eggs in the InstantPot – this is a game-changer! It's more hands-off, and the shells slide right off.
Smoking Eggs
The smoker is the 'magic step' in this recipe. While not required, it really brings out the smoky flavors.
We have a Traeger and we love it.
It's a grill and smoker in one and we use it all the time! In addition to eggs and wings, we've smoked BBQ ribs, brisket, chicken, salmon, Pork Roast, and Ribeyes.
You can do so much with it and it's the best investment ever. Get one and then come back and make all of my Keto BBQ Recipes. You will LOOVVVEE doing Keto with this thing.
Primal Kitchen Mayo
Primal Kitchen mayonnaise comes in a variety of different flavors and is made from avocado oil. Avocado oil is high in oleic acid which is a monounsaturated omega-9 fatty acid, as well as the antioxidant vitamin E. Their magnificent may is also made with organic, cage-free eggs and organic vinegar.
What makes these smoked deviled eggs special is the extra addition of crispy bacon and tender pulled pork.
[elementor-template id="5612″]
How to store smoked deviled eggs
A sealed container is a must (because – eggs). These will last for up to a week in the refrigerator.
More Keto Recipes to try: