These Coconut Milk Roasted Short Ribs are so tender and flavorful, they will be worth the cooking time, I promise!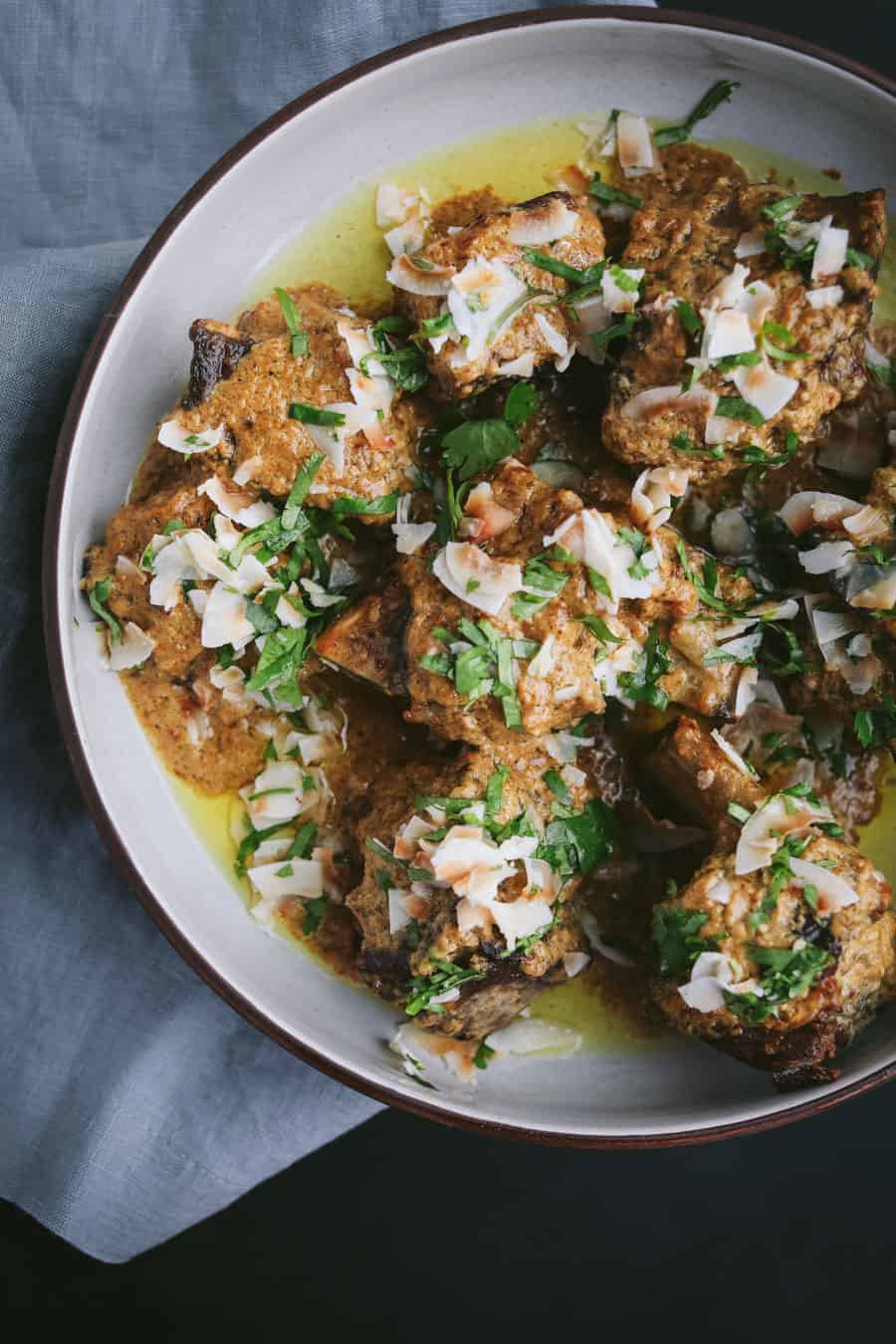 I am a sucker for all Bon Appétit recipes. Every single one. Ever since I started cooking years ago, their magazines and site have been my go-to for recipe ideas. Yes, most of the recipes are lengthy and pretty complicated, but the result is always phenomenal.
Since starting Keto, I haven't been cooking much from there because most of the recipes are not very keto/low carb friendly. However, I still subscribe to the magazine, and when looking through it, I realized that there are recipes that can become keto-friendly if I tweaked some ingredients.
It makes me so happy because I love all the flavor dimensions in their recipes. This coconut milk roasted short rib is a great example.
If you are like me and love Asian or Indonesian food, you'll want to make these coconut milk short ribs. They are some of the best short ribs I've ever had! Just thinking about them is making my mouth water.
The combination of different flavors will make you feel like you are in a remote location eating the local fare. They are amazing (I know it may sound like I'm over-selling these, but once you make the recipe I bet you will end up agreeing with me).
Most of the recipe was already keto-friendly, the main thing I changed was serving the coconut milk roasted short ribs on a bed of cauliflower rice instead of regular rice.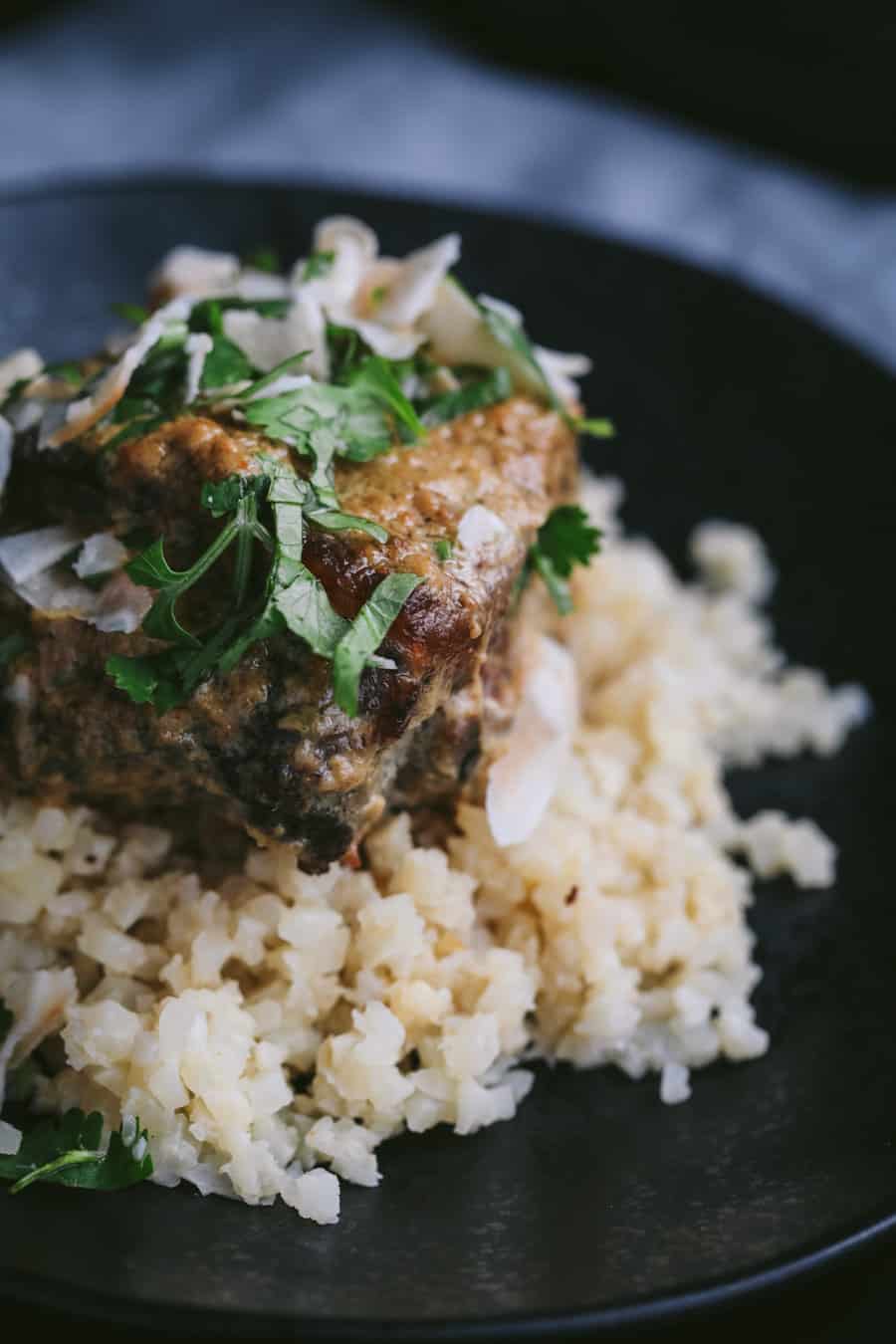 Also, I will note that when (not if) I make these again, I will buy regular short ribs so I can have more meat. This recipe calls for 3lbs of 2 inch short ribs, and that is not a lot of meat for the time these take to cook.
They only lasted one day in my house. So if you are going to spend the time to make these and wait for them to slow-braise, do yourself a favor and buy 5lbs of short ribs instead.
Don't skimp out on making the gremolata, it pairs with the ribs so perfectly. Serve on top of some Cauliflower Rice.
Steps to make Coconut Milk Roasted Short Ribs
Preheat your oven to 250°. Spread out coconut flakes on a rimmed baking sheet and toast until golden, 10–15 minutes. Let cool.
Season beef generously with salt.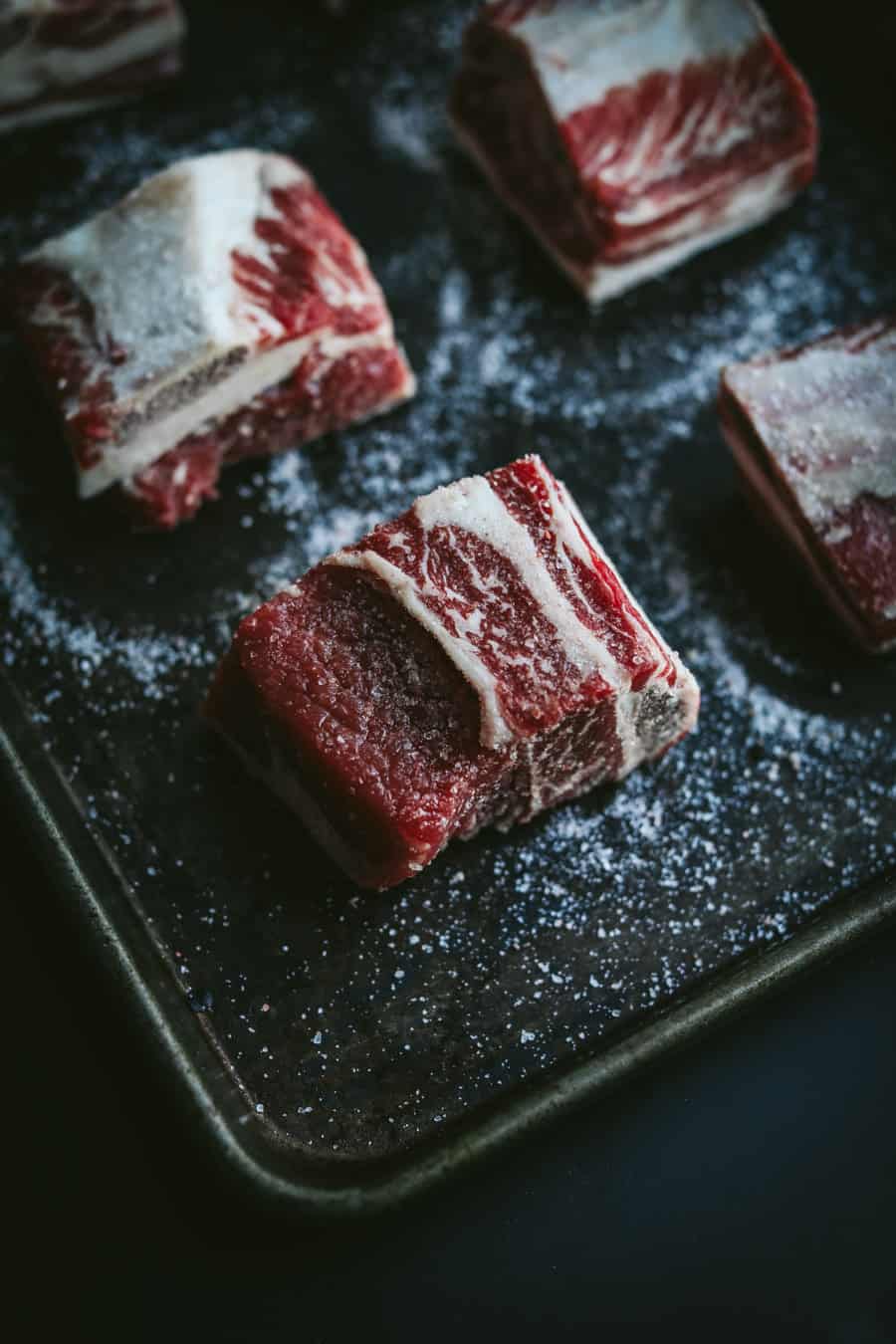 Working in batches, brown meat on both sides for 3-5 minutes in a large dutch oven.
Add all ribs back to the dutch oven when finished browning.
Add lemon zest, shallot, garlic, chiles, ginger, coconut milk, and curry powder in a blender or food processor. Purée until smooth.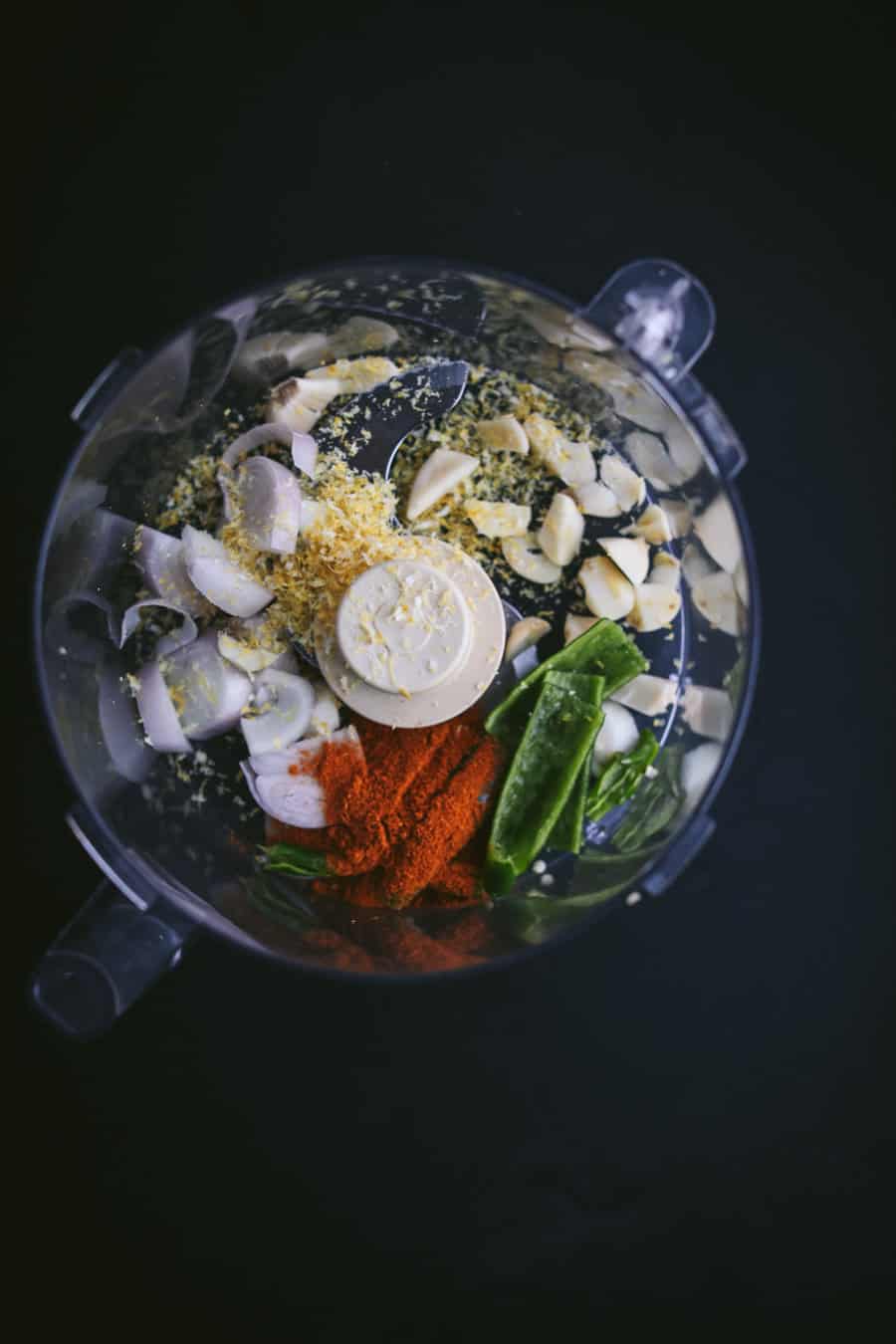 Arrange short ribs, bone side up, in skillet; pour purée over.
Raise oven temperature to 350 degrees. Roast until meat is halfway to tender and liquid is reduced by two-thirds, 1 hour.
Turn ribs onto their sides and continue to roast, adding water by ¼-cupfuls if the liquid in the dutch oven looks in danger of burning or getting very dark until meat is fork-tender and liquid is a jammy glaze for another hour.
Toss coconut, cilantro, lime juice, and a pinch of salt in a small bowl.
Top short ribs with gremolata and serve with cauliflower rice.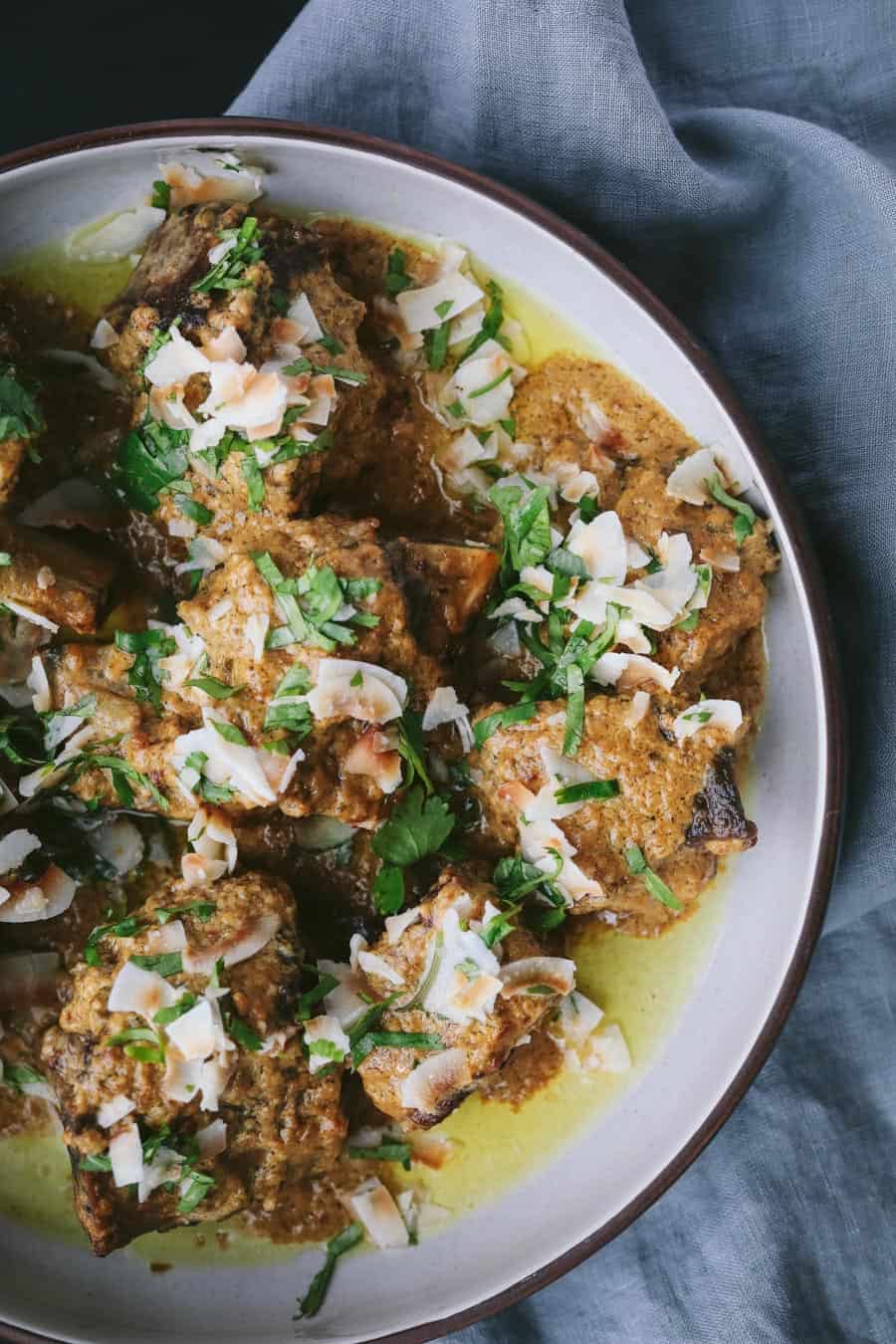 Bon Appétit!!
More Keto Recipes to try: