If you want to achieve optimal weight loss and health with the Ketogenic diet, eating Clean Keto is the best way to do that. Here is why…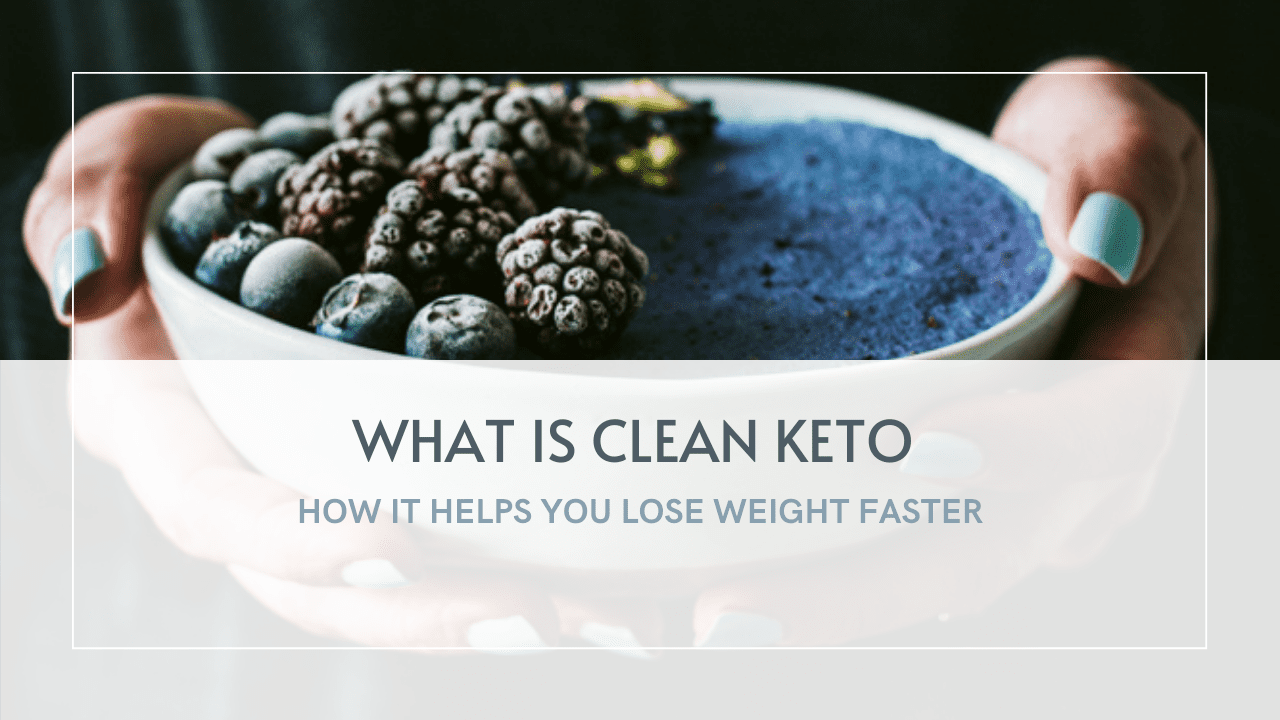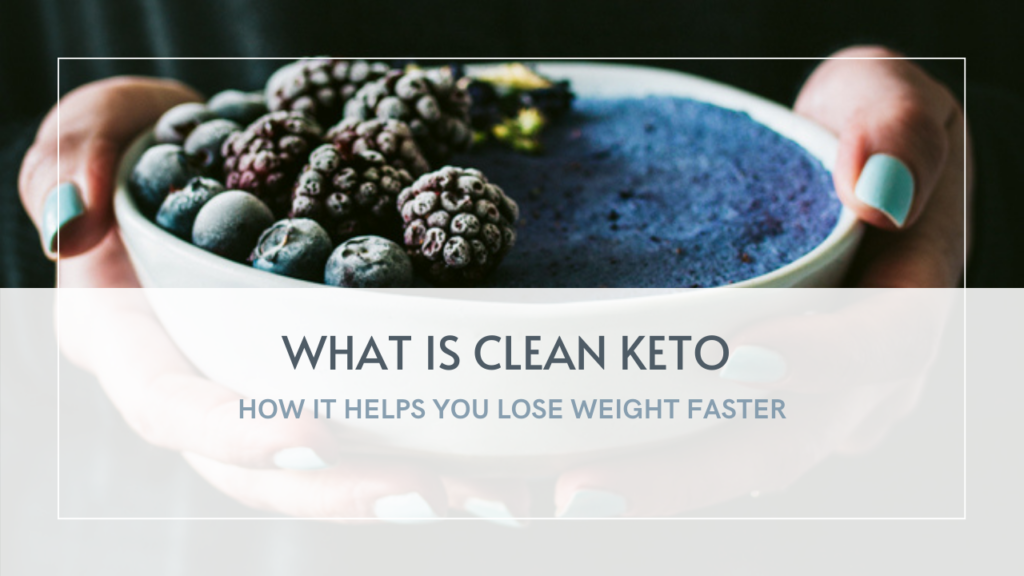 Why Clean Keto is the best way to "Keto"
So it's the New Year. Time for that fresh start and the same resolutions; lose weight, get fit, and improve your health. I know about that because I tell myself the same thing every year.
Even though last year I did lose the 60lbs I gained during my second pregnancy, and I did "get fit" or should I say am in the process of getting "fit" I am currently bloated and weigh 7lbs more than I did a few months ago.
Why? I would be lying to you if I told you I don't know why because I know exactly why. Yes, I have been following the Ketogenic diet for most of last year give or take some cheat days when traveling, on holidays, etc.
Yes, I check my blood markers and am in "nutritional ketosis" which means I am following the diet properly.
So what is the deal? Well, let's see. For the last few months, I have been eating cheese like there is going to be a shortage for the next decade. Not to mention the amount of heavy cream I put in my coffee every morning.
Also, I have been baking at least one of not two Keto diet Desserts. I mean, come on, there was Thanksgiving, then our Annual Christmas Party, then Christmas, New Year. I NEEDED dessert.
I can't forget about the nuts. Ah, the nuts. I have a bad habit of grabbing a "handful" as I pass my pantry 5 times a day. "Just a snack," I tell myself.
Then there is my bad habit of drinking too many Zevia's, having too much wine, and celebrating with the hard stuff (Vodka and La Croix anyone).
Not to mention all of the Quest bars, Know cookies, Lily's chocolate, and Kirkland protein bars. Sadly, that is what I have been "supplementing" my Keto diet with for the last few months.
I think you are beginning to see a pattern here.
Are all of those healthy foods Keto? Yes, they are (mostly). Are they keeping me in Ketosis? Yes, technically they are.
So, why am I bloated and 7 lbs heavier than my lowest weight last year? This is what I want to talk to you today about.
What is the difference anyway between Keto and Clean Keto?
Clean Keto Diet, in my definition, is the best way to do Keto Diet. Some people also refer to this as "Strict Keto" but I don't like that word. It makes it sound uptight and not fun.
Here is what eating "Clean Keto is:
Eating whole, real foods
Choosing organic, grass-fed, free-range, non-GMO foods
Avoiding Dairy,
Eliminating sweeteners,
No Processed foods,
No artificial ingredients,
Avoiding nuts or eating them in very small amounts
Avoiding alcohol
Looking for delicious clean keto diet recipes? Check them out here.
Essentially, the point of this is to eat real food, and quite frankly, this is the original way of eating Keto diet.
This is a very powerful, therapeutic way of eating especially for those who have severe insulin resistance, diabetes, PCOS, or epilepsy just to name a few.
Tracking is recommended when eating this way, but to be honest with you if you are eating all the foods you should, you won't really need to worry about tracking.
I would recommend you keep your carb intake to 20-30 grams of total carbs per day. I say total because that is how the best results are achieved.
Counting net carbs is fine if you are in maintenance mode, but if you are trying to lose weight and achieve optimal results, I suggest you switch to total carbs at least for the whole month.
So, focus mostly on not exceeding your carbs, and don't worry too much about calories, protein, or fat.
I can tell you my experience when I ate Clean Keto for a whole month last year, I felt and looked my best, ever. I had zero bloats, I never had any headaches, my stomach was flat and my clothes fit great.
I didn't feel tired or sluggish, I had so much energy to work out, and my ketone levels were stable and not all over the place like they are when I eat whatever "Keto" foods I want.
That is why, for the whole month of January, I am committing myself to this Diet.
See, it's not good enough to just eliminate carbs when you are switching from one bad habit to another (low-carb) habit.
This is what I have been doing. I know how to feel my best, and that is to eat whole, real foods without any of that other crap.
Later, I will be doing a post on all the different types of Keto Diet and going into detail about the pros and cons of each but today, I simply want to invite you to join me and try this way of doing the Keto Diet with me for a whole month.
I promise you, if you do, you will feel the best you have ever felt in your life. You won't ever feel bloated because you are eliminating the main culprits of inflammation which are dairy, sweeteners, processed foods, alcohol, and artificial ingredients.
When I eat Clean Keto, I usually eliminate nuts as well, but I realized that sometimes I would find myself still hungry, and since I am not snacking on those other foods, having a few months helped me stick to the plan.
However, I strongly suggest that you try your best to avoid eating nuts because they can bloat you as well.
More articles about Clean Keto Diet:
To help you with Clean Keto, I've created a 5-Day Clean Keto Reset Guide. You can download it here.
Keto Recipes you should try: