I used to love pasta dishes – carbonara, bolognese, and my all-time favorite – Keto Zucchini Lasagna!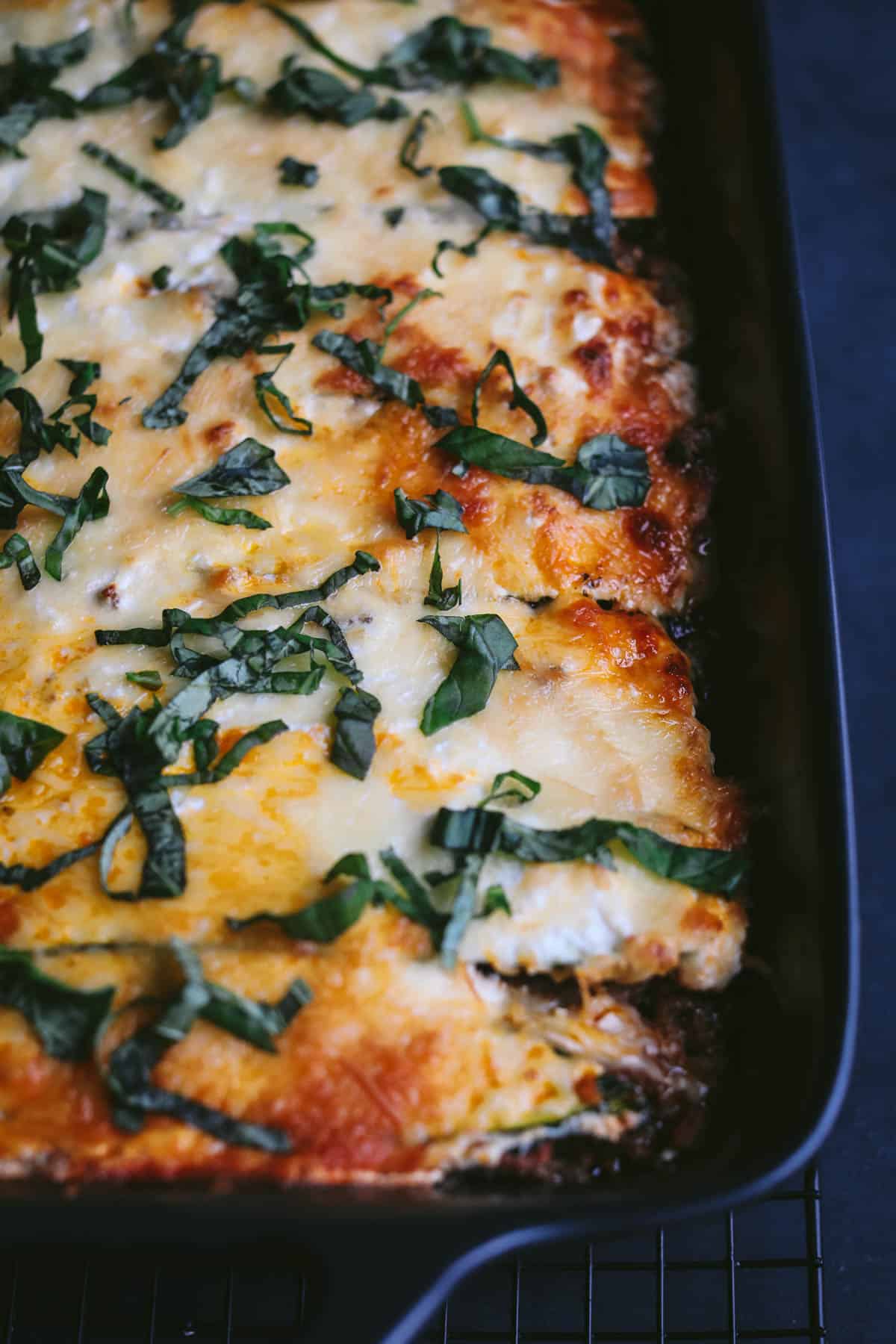 When switching to a low-carb way of eating, I was worried at first about not being able to get my past fix.

After some experimenting, I realized that the best parts of the pasta dishes were the sauces.

The actual pasta was just the carrier of the sauce.

Once I realized this, I found it much easier – and more fun – to 'keto-fy' my carb-heavy favorites.

And of course, one dish I had to get my hands on was lasagna!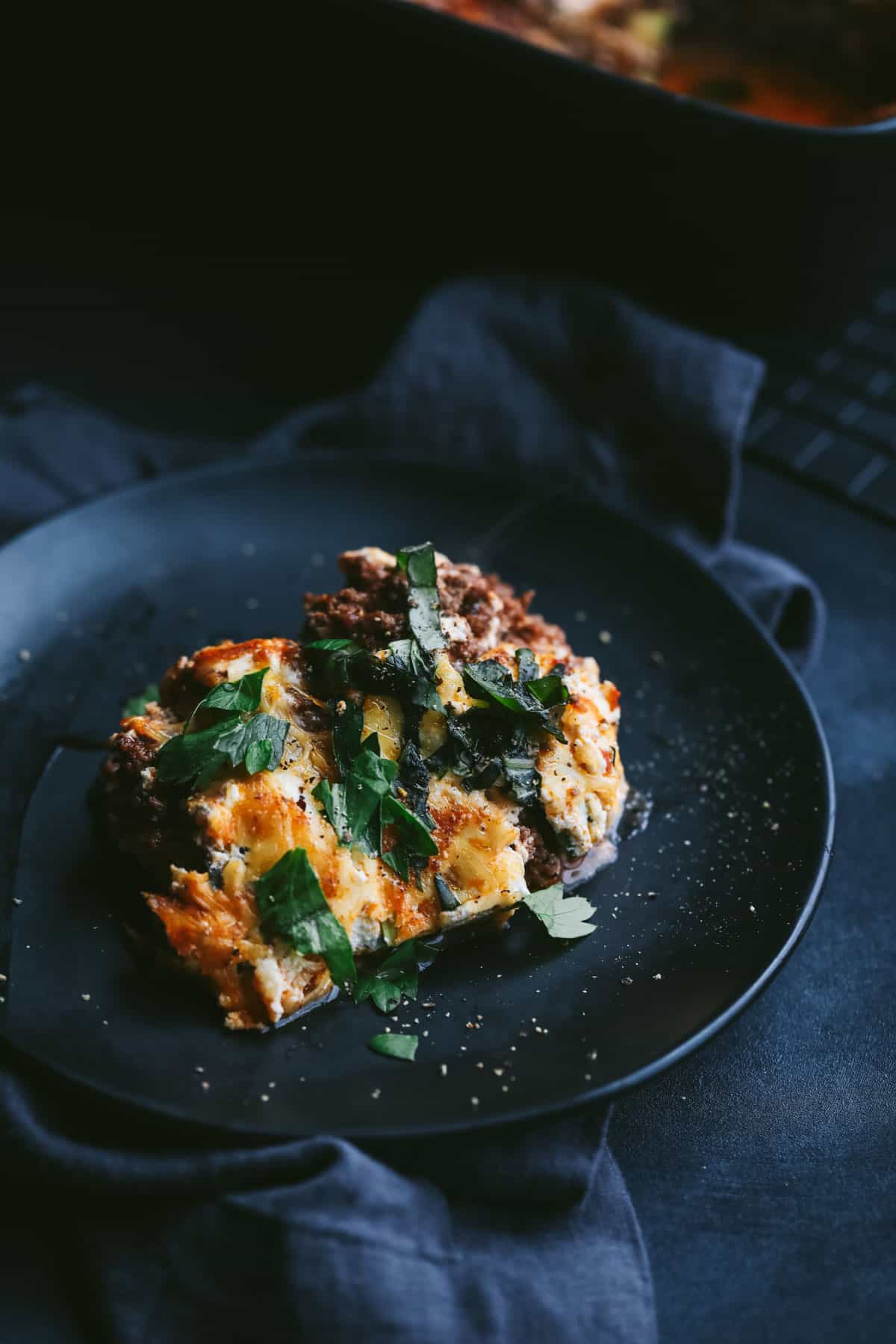 There are a variety of vegetables you can use to replace the lasagna sheet in traditional pasta – brinjal, sweet potato, and butternut. But my favorite vegetable for low-carb lasagna is zucchini!

Zucchini has a very neutral flavor, and I find the texture works really well as a pasta replacement.

You can up the veg count in this lasagna by adding finely chopped mushrooms and carrots to the meat sauce.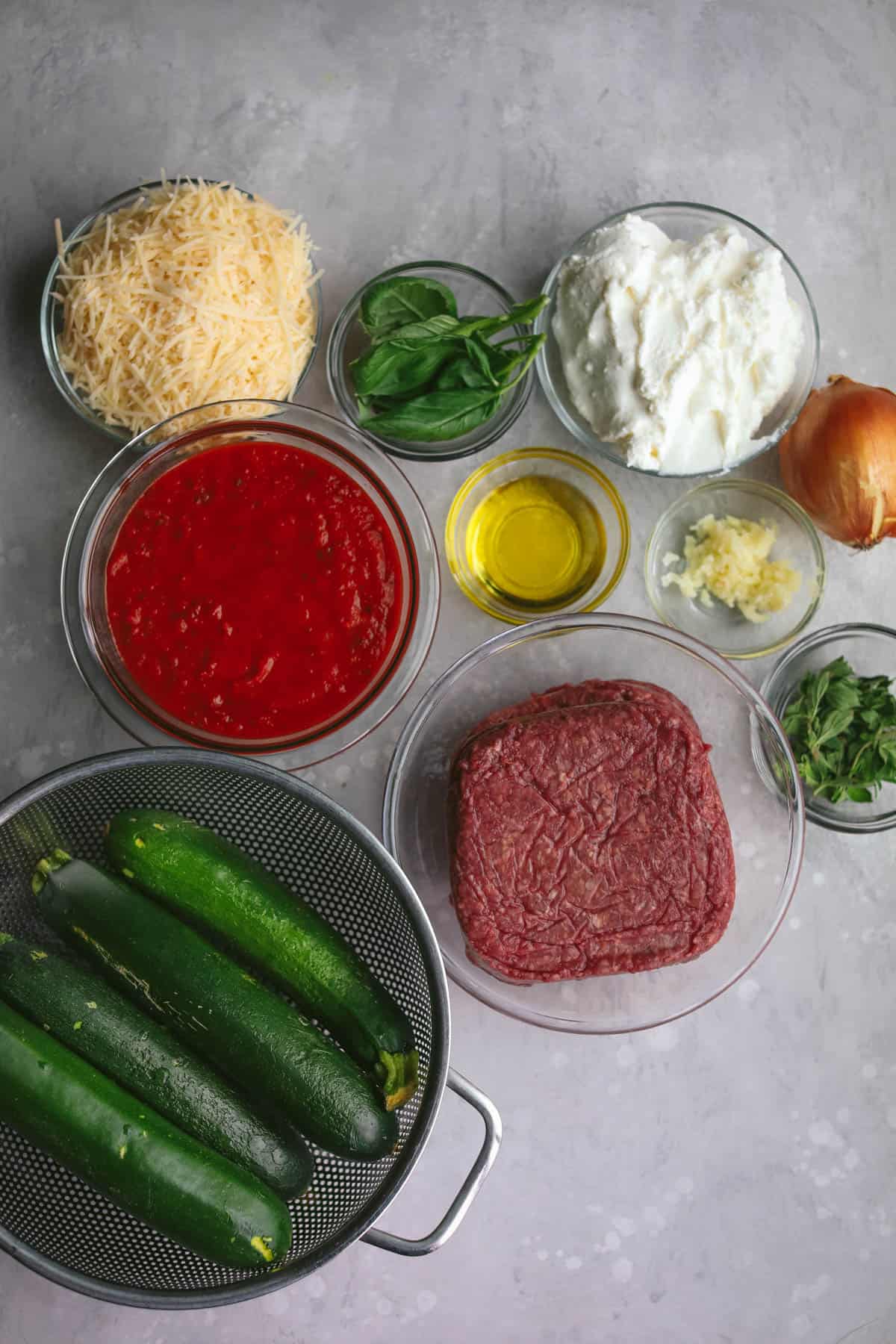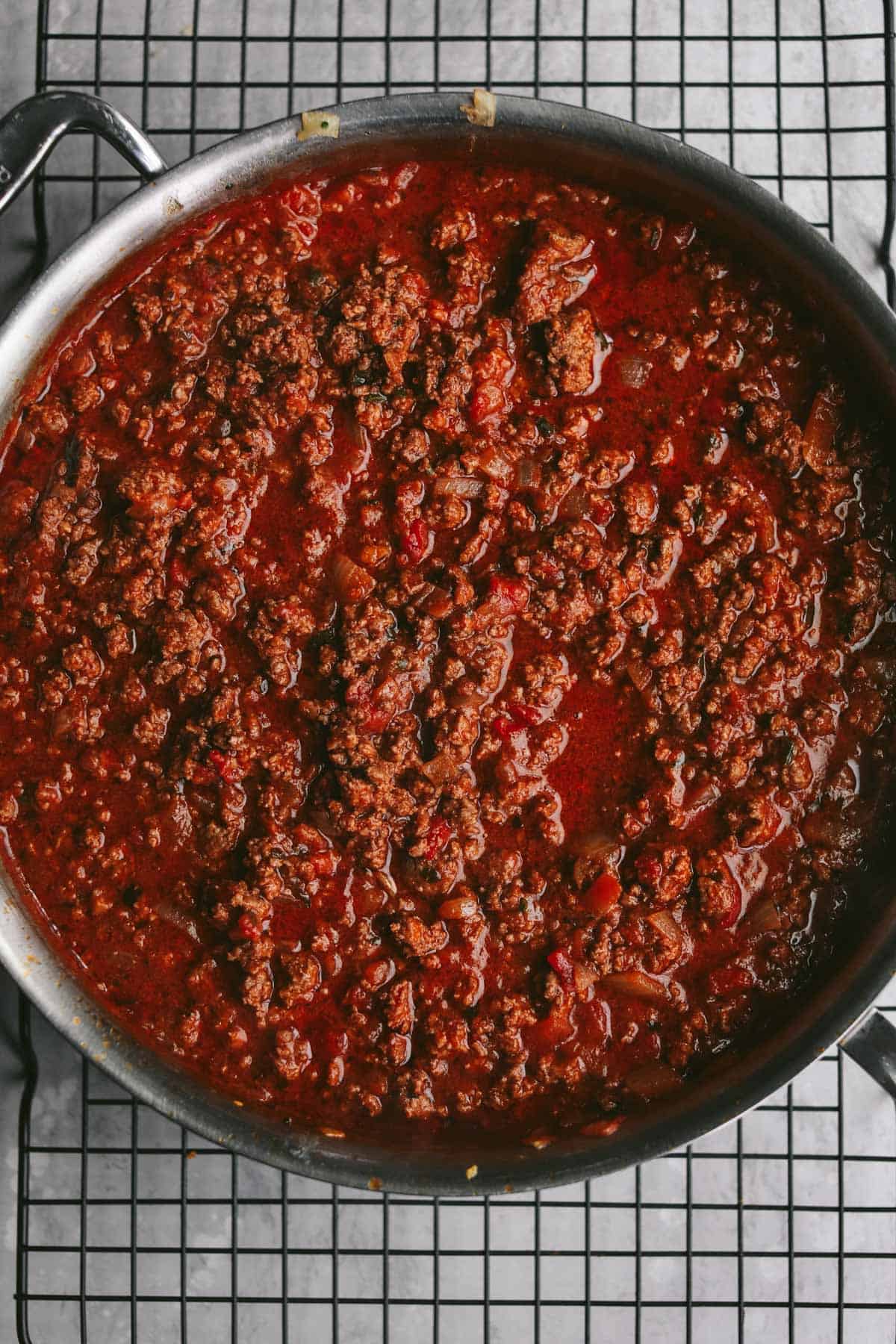 How Do You Get The Water Out Of Zucchini Lasagna?
A common issue when making zucchini lasagna is that the end result is quite watery.
The trick to overcoming this is to prepare the zucchini before adding it to the rest of the lasagna ingredients.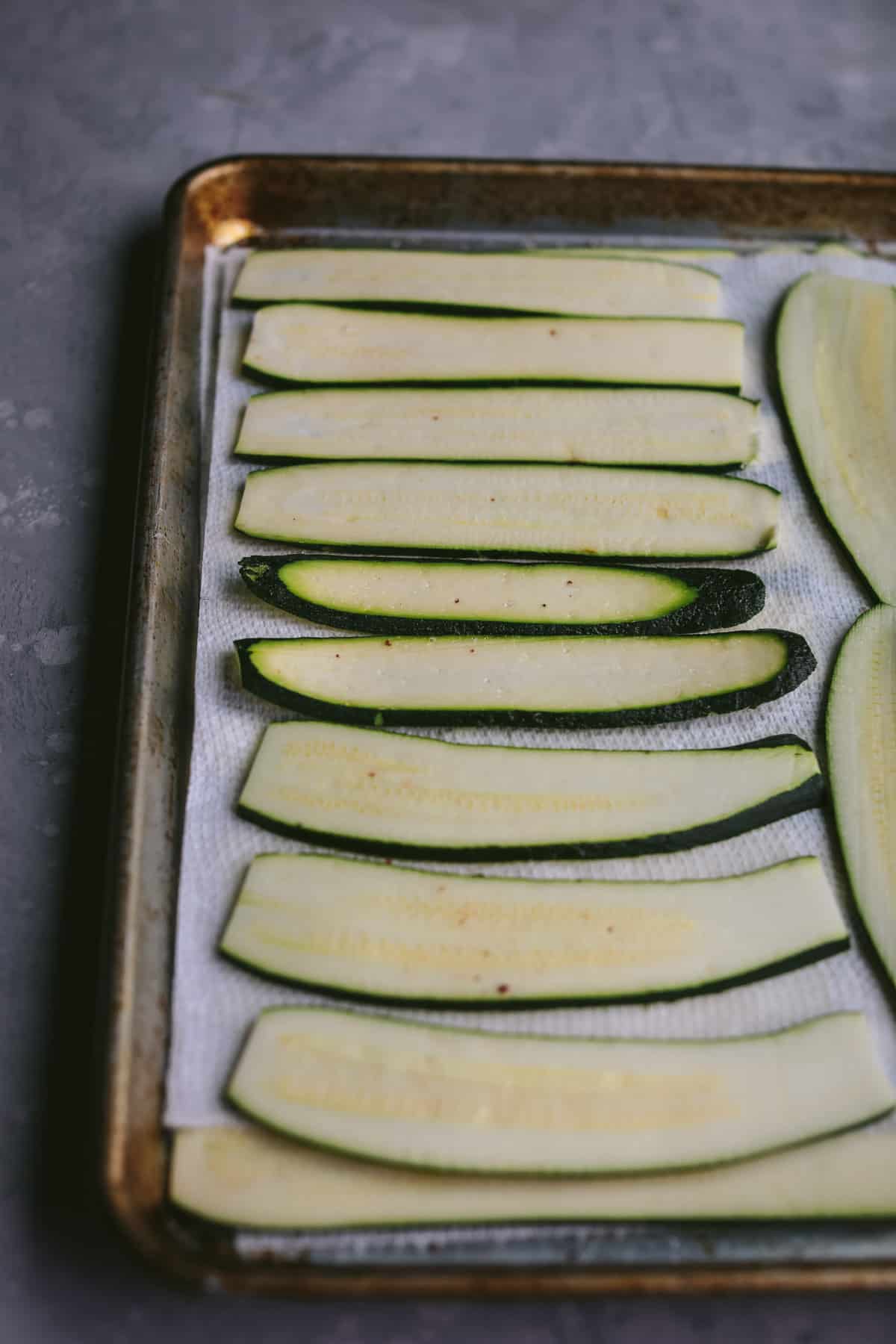 First – slice the zucchini into fairly thin slices. I recommend a mandolin that has adjustable blades so you can adjust the thickness. I don't recommend using a knife, as it makes thicker slices, and thicker slices will hold more water. If you don't have a mandolin, you can use a vegetable peeler.
Lay the sliced zucchini out on a kitchen towel and sprinkle with salt. Let excess water sweat out while making the meat sauce. Dab up the water with another kitchen towel.
If you'd like to go a step further – you can even grill the zucchini for 1-2 minutes on each side.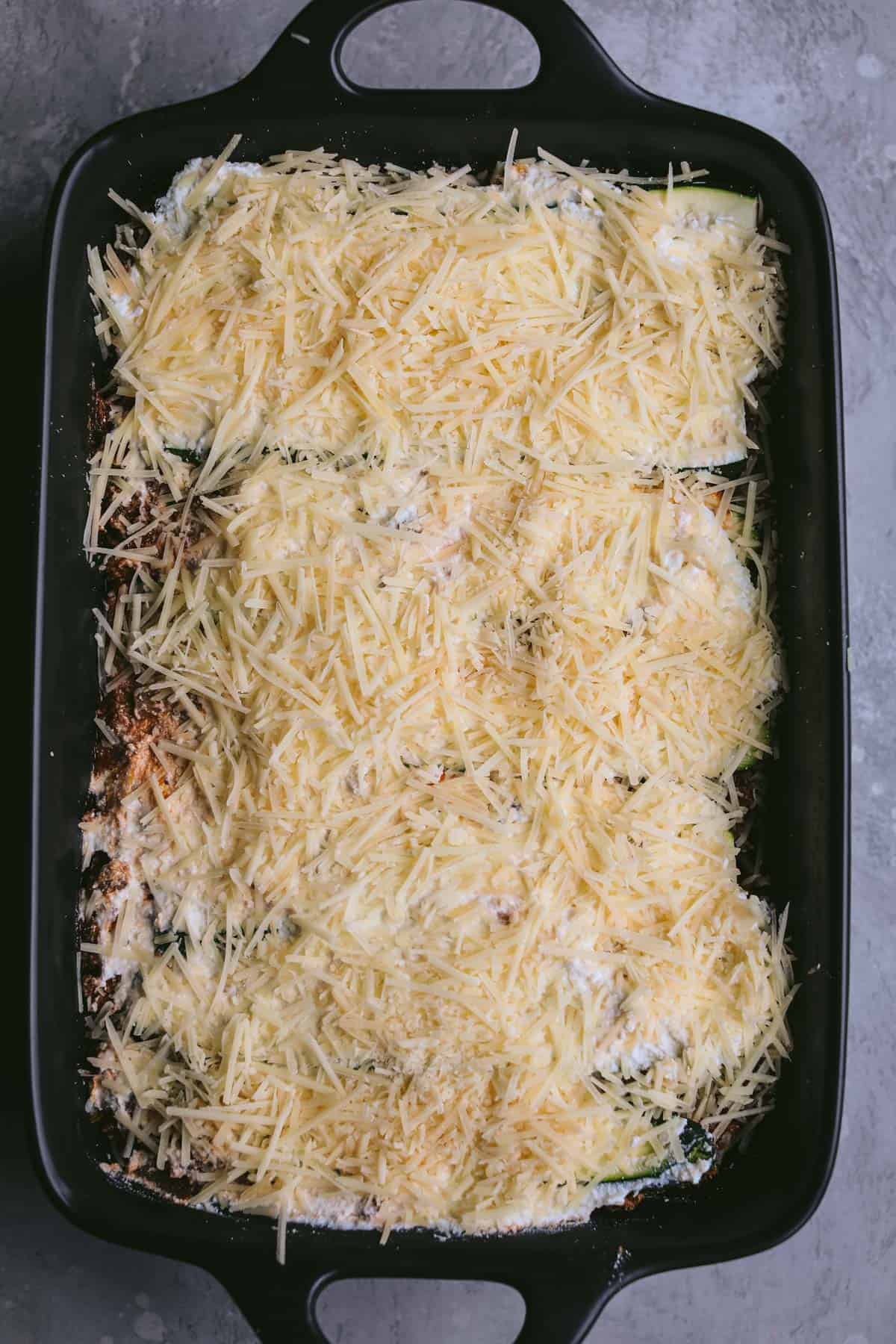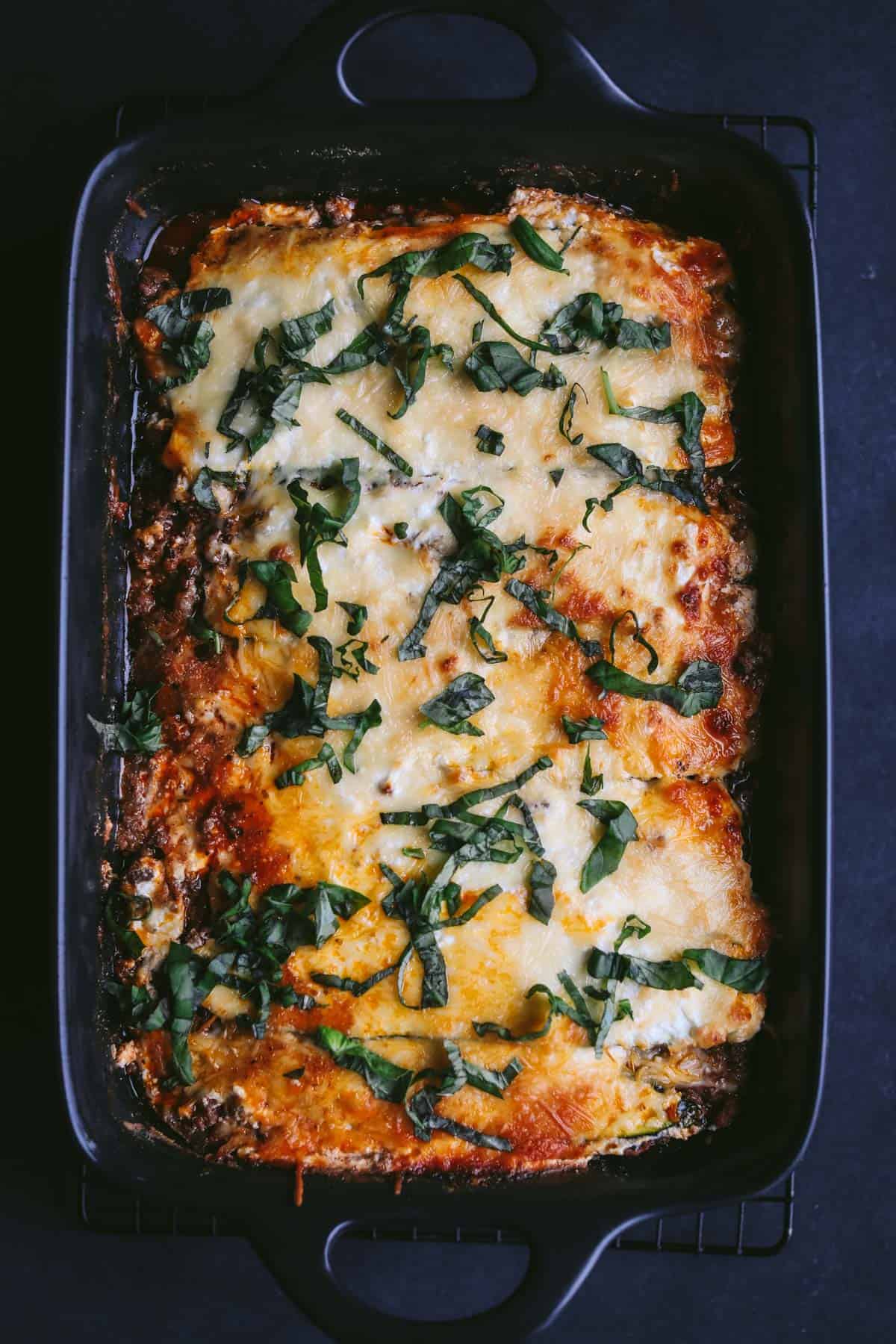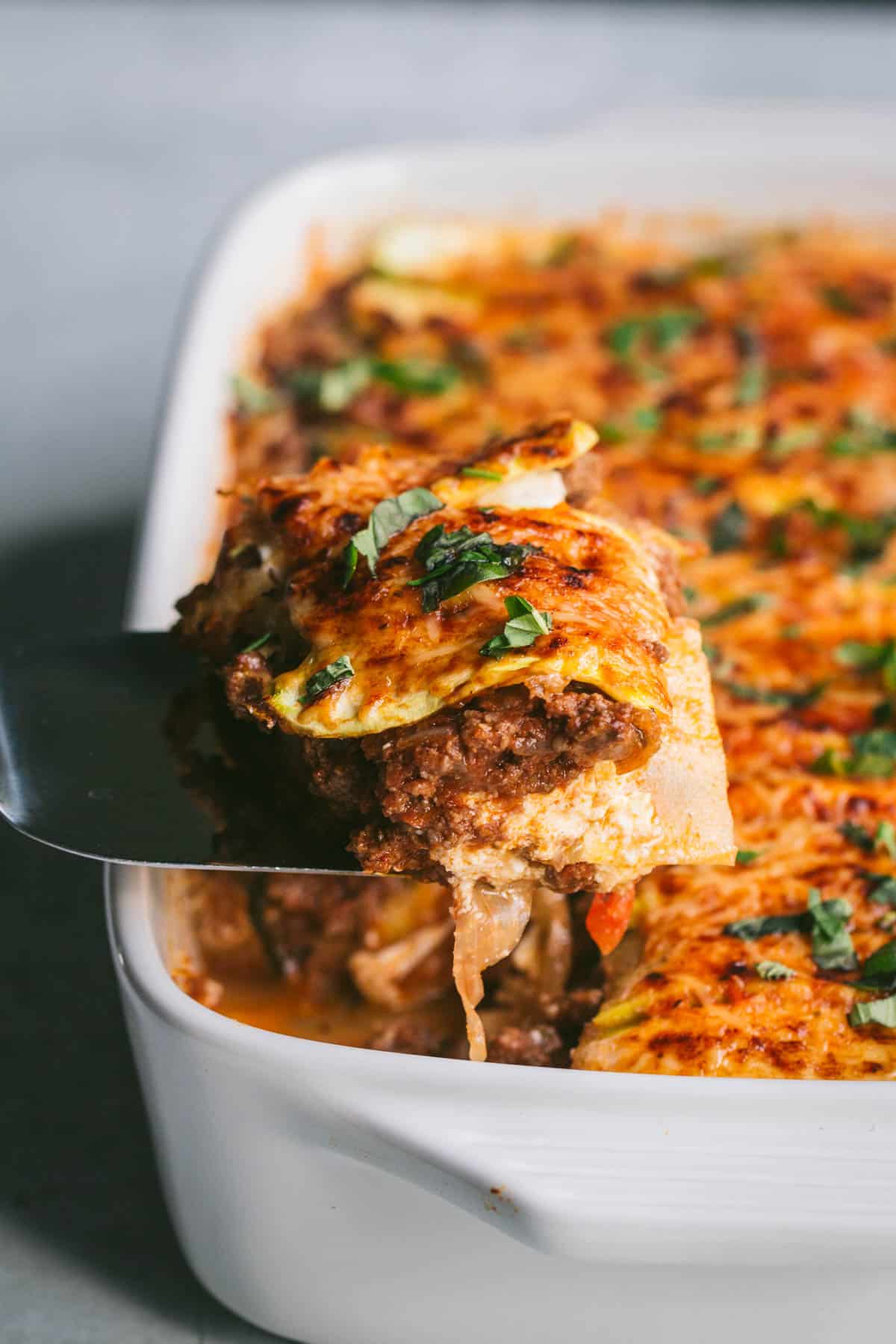 More Keto Recipes to try:
A hearty, low-carb keto dinner perfect for the whole family! Looking for Guilt-free Keto Recipes? Check them HERE.
More articles about Keto Diet: