If you love Asian flavors and you love chicken wings, these Asian chicken wings are the best of both worlds.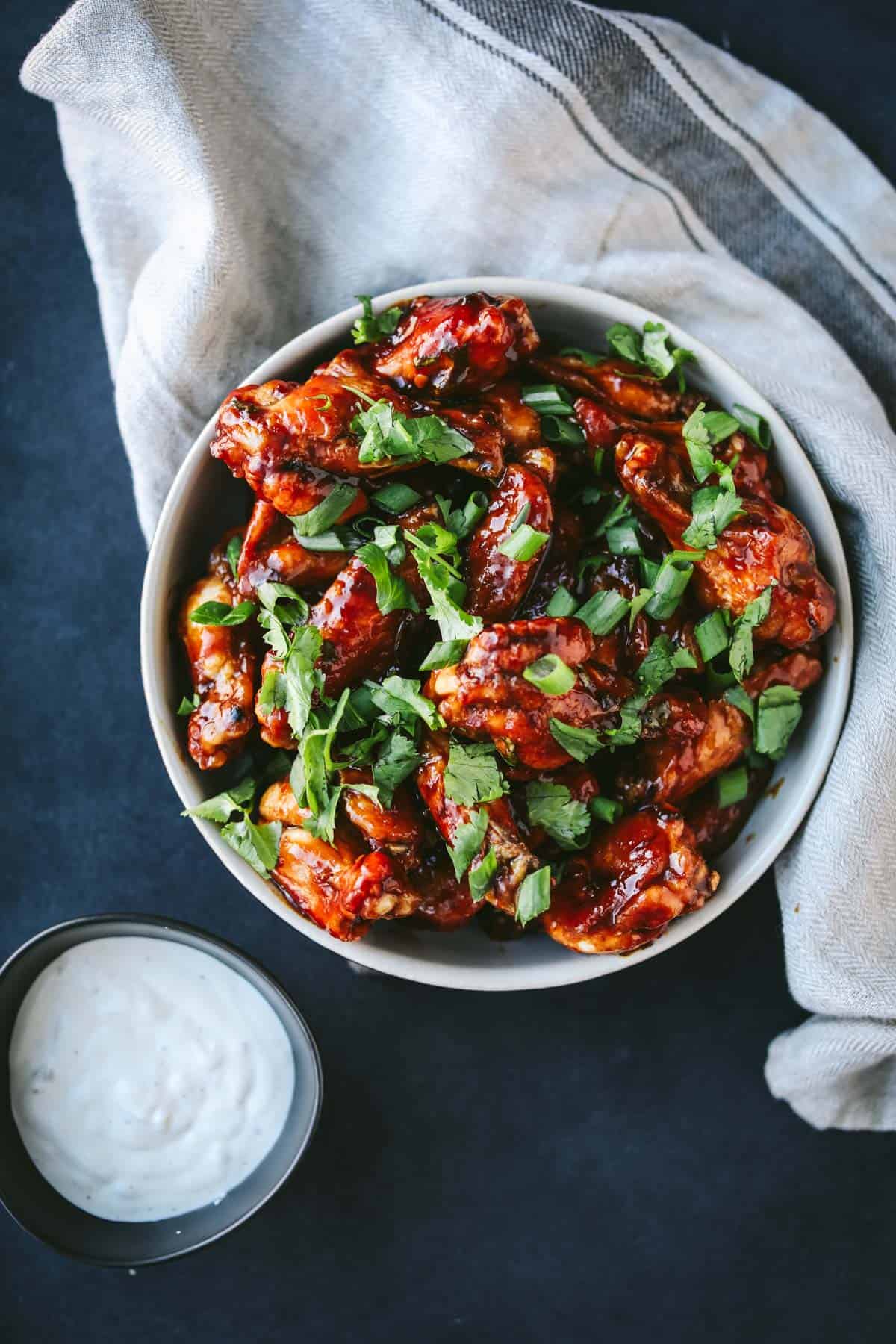 Wings!! One of my favorite Keto foods. Friday nights are usually wing nights at our house, and these are a hit! I love all Asian food. Unfortunately, since it's so carb-heavy, I don't eat it anymore. However, incorporating the Asian flavors in Keto recipes like this one is easy to do.
How to make Asian Chicken Wings
The key to perfect baked chicken wings is to be sure you completely dry them and then toss them in baking powder to soak out any extra moisture. This little trick will make the wings taste like they have been fried in oil. My husband loves these so much that he doesn't want them any other way.
I like to buy the 10 lb bags of frozen chicken wings at Costco. I then divide them into freezer bags. This takes a bit more time on the front end but helps on the back end when meal prepping. Just take a bag out of the freezer a few days before and they will be ready to go.
Step 1-
Toss the wings in baking powder. 1 tsp per pound will be good enough. You want to coat the wings, but not cover them in baking powder.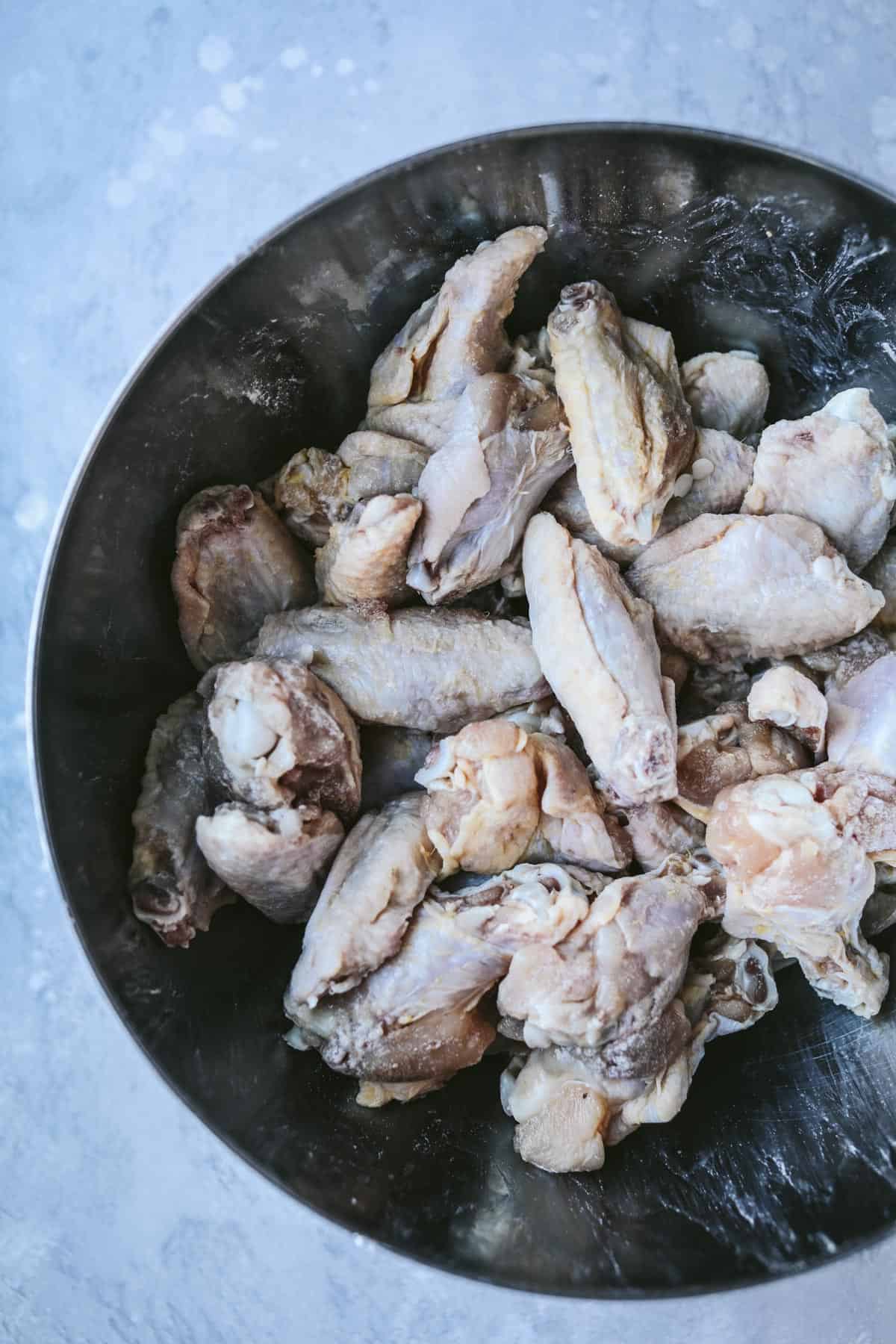 Step 2-
Make the sauce. Add all of the sauce ingredients in a bowl and combine. Taste it to see if you need to add more soy sauce or garlic. You can alter the spice level also.
Step 3-
Bake the wings for about 50 minutes. You'll want to flip them about half way through to make sure they are evenly crispy on both sides.
Step 4-
Toss the wings in the sauce. Make sure to coat them well and let them sit for a few minutes for the sauce to thicken onto the wings.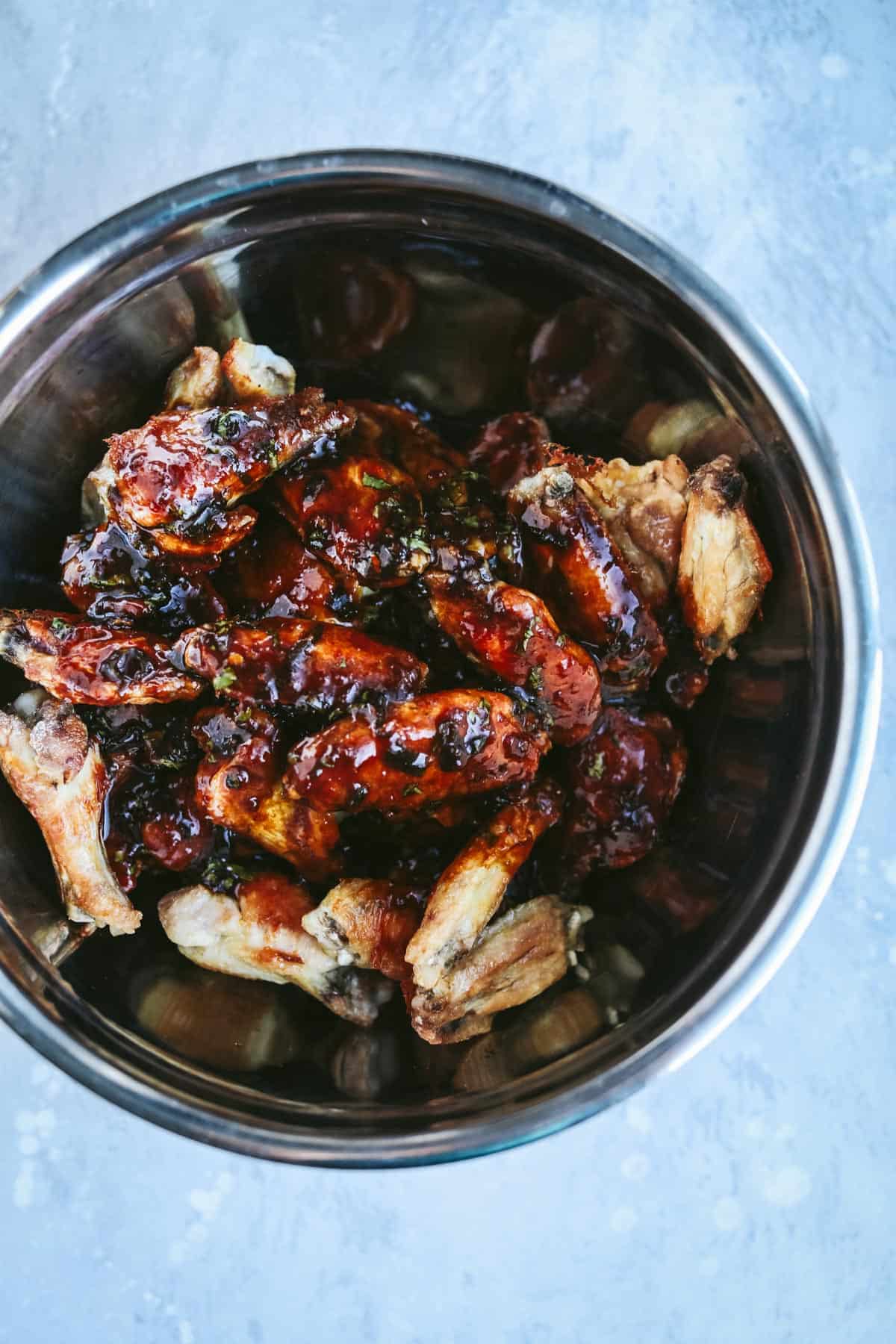 Enjoy!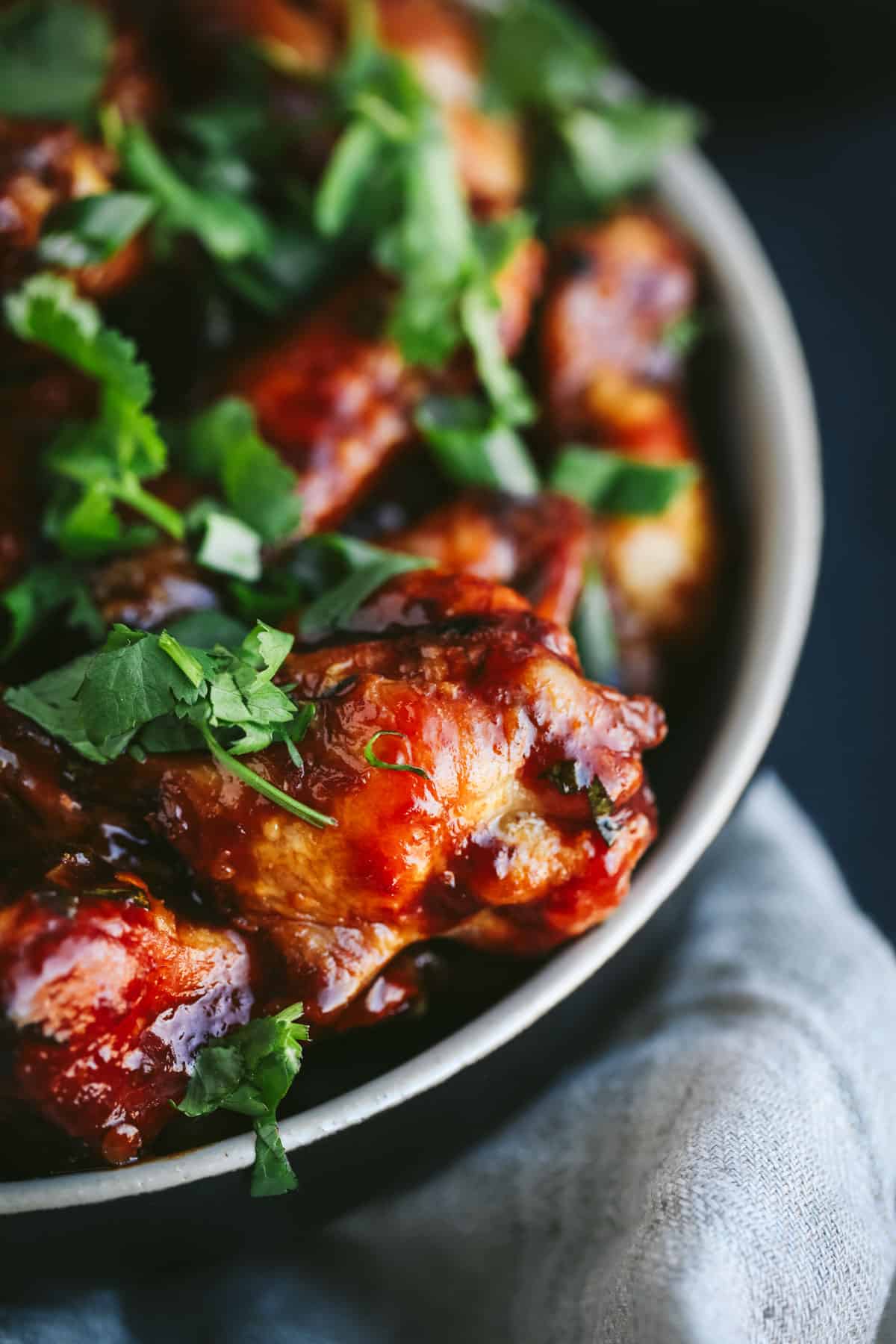 Looking for more awesome wing recipes? Check out these Salt and Vinegar Wings!
More Keto recipes to try:
This post contains an affiliate link in which if a purchase is made I receive a commission at no additional cost to you. Just some diaper money. Thank you for your support!