As part of my Keto Super bowl series, these Salt and Vinegar Chicken Wings are a must-have when it comes to party food.
What is better than chicken wings when it comes to watching the Super Bowl? Salt and Vinegar chicken wings. Yeah, you read that right. Think of salt and vinegar chips, but in chicken form. Just thinking about them is making my mouth water.
This is a known fact, I have always loved salt and vinegar chips. Growing up, I would buy those large Lay's bags of Salt and Vinegar chips and eat them until my lips were numb from them. Not my proudest moments perhaps, but it goes to tell you how much I love salt & vinegar.
Now that I've improved my diet and no longer binge on lay's chips I found a way to still get in my salt and vinegar "kick", through wings!!
Not only are these wings better for you because they are baked in the oven, they are easy to make and you don't have to feel guilty about having one to many.
Even though the recipe says it serves 2, realistically I can eat 2 lbs of wings myself. Technically there is 4-5 chicken wings on average in a pound so that is only like 10 wings. Thats nothing! Or I just eat too much and don't have very good portion control.
When I make these, I make a double batch and my husband and I destroy them in 5 minutes. These are that good.
If you don't want to get into a fight with your spouse, I suggest you do the same.
I found this rub from Buffalo Wild Wings on Amazon, and even though the ingredients aren't perfect, once in awhile, in small amounts it won't harm you.
Unless you get into a salt and vinegar chicken wing addiction where you make these wings everyday and pour half a cup of the rub on them, you will be ok using this rub.
When making chicken wings in the oven, there are some steps you need to make to ensure you get the crispiest wings without having to fry them in oil.
My secret for crispy wings is to toss them in baking powder. Using this technique helps soak out the extra moisture in the wings which makes them crisp up easier in the oven.
First off, make sure you dry the wings off as much as possible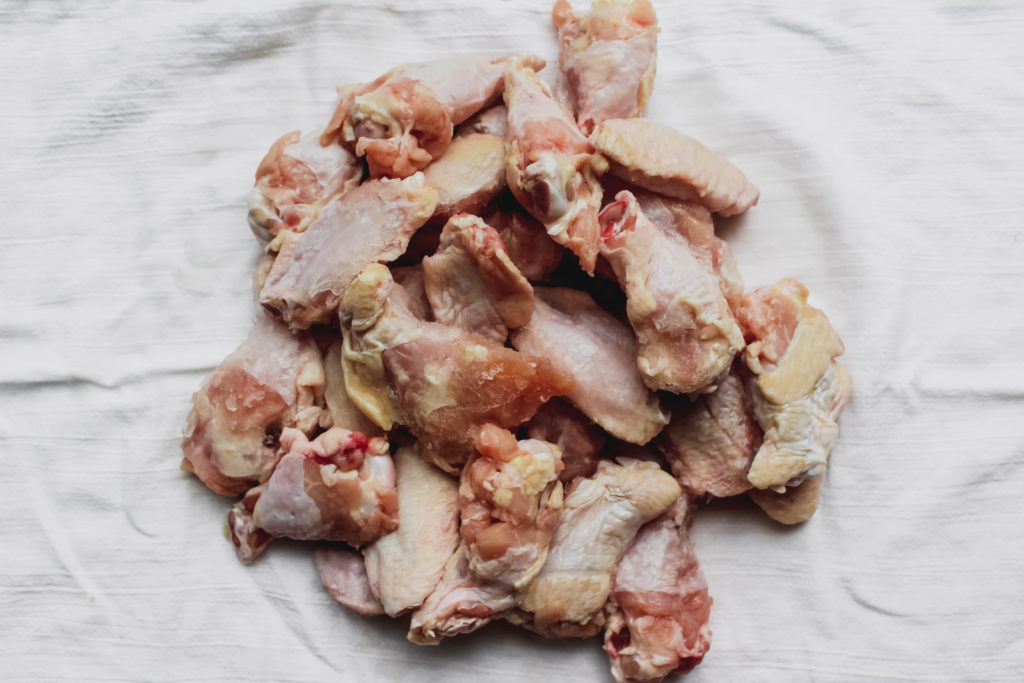 Then, toss the wings in 2 tsp of baking powder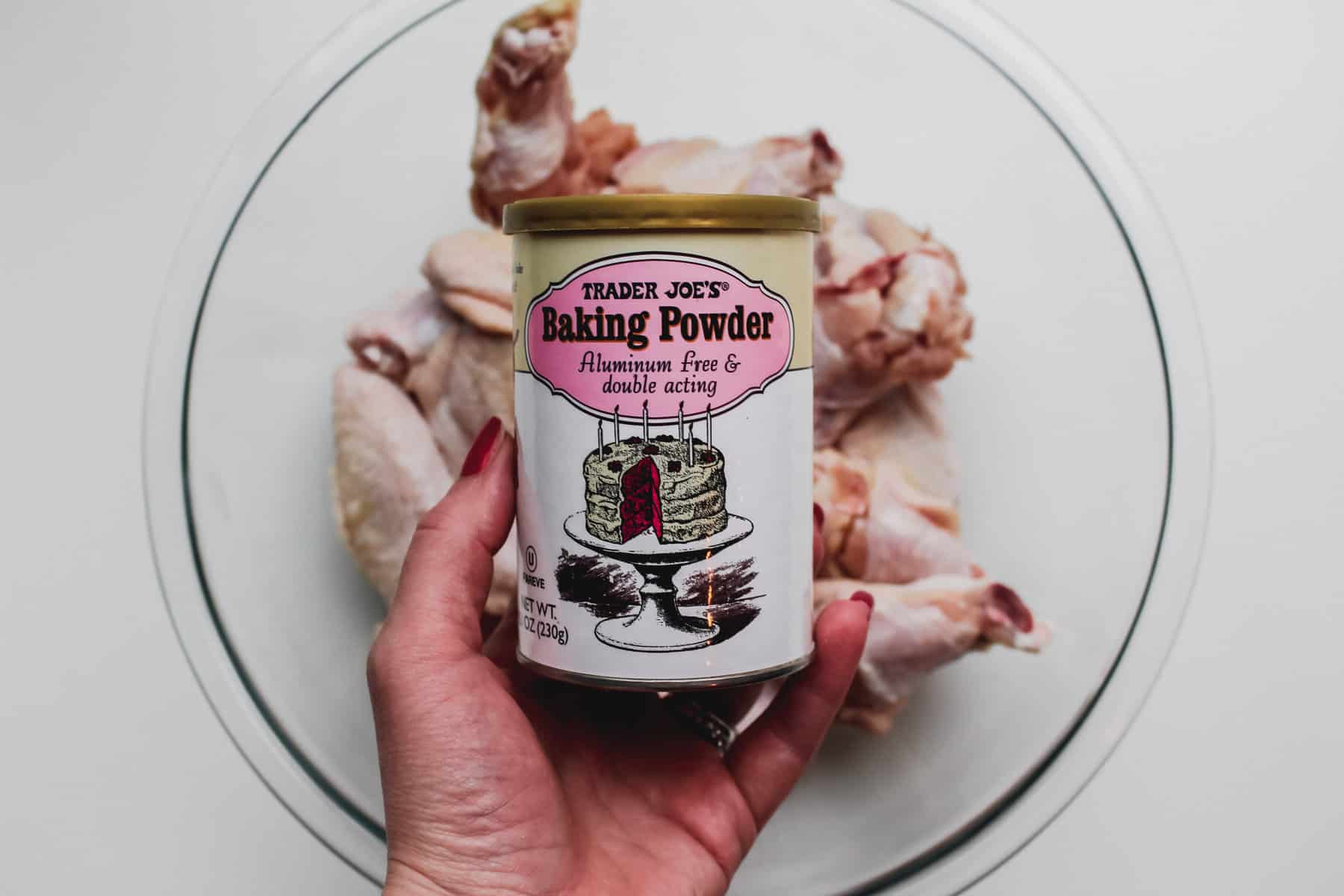 Line the wings on a baking sheet, lined with parchment paper.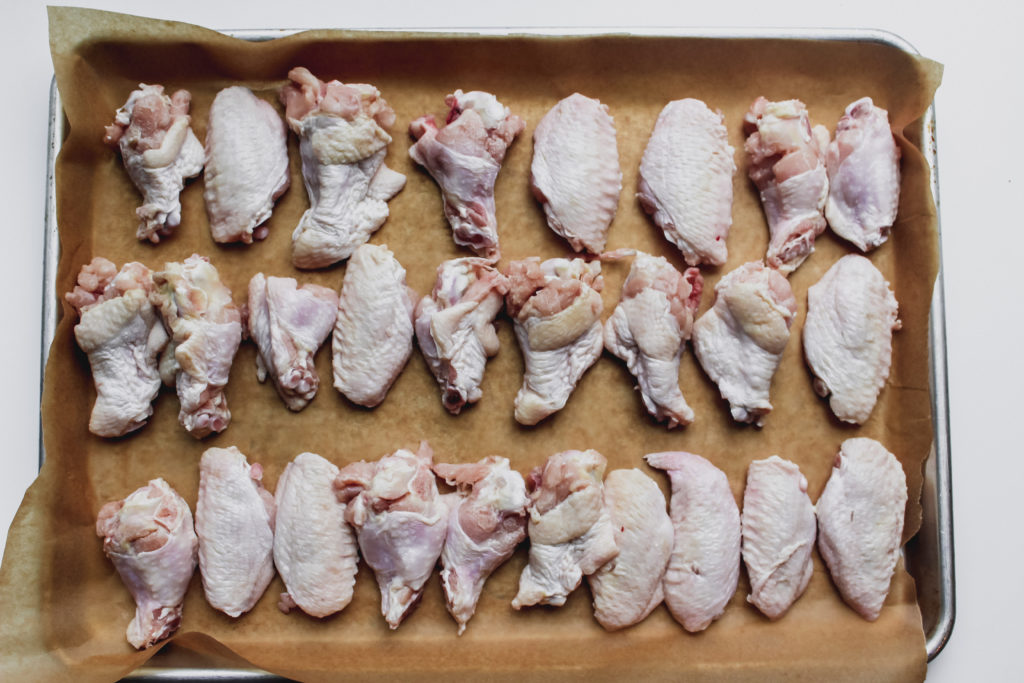 Bake the wings for 50-60 min or until they are crispy enough for you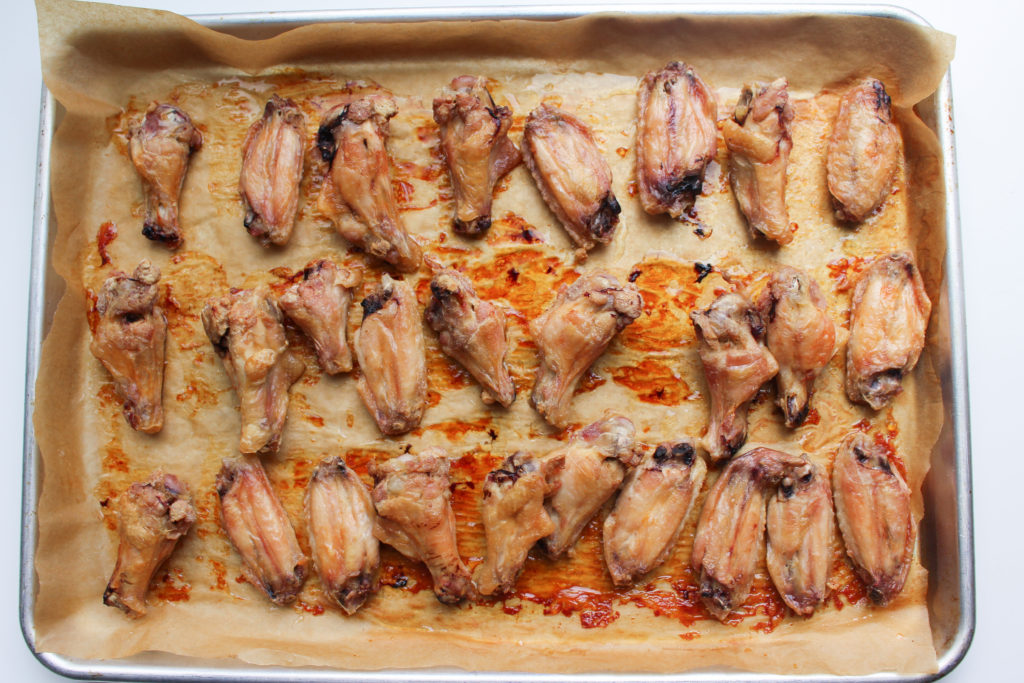 Transfer the wings to a bowl, pour butter on them and toss.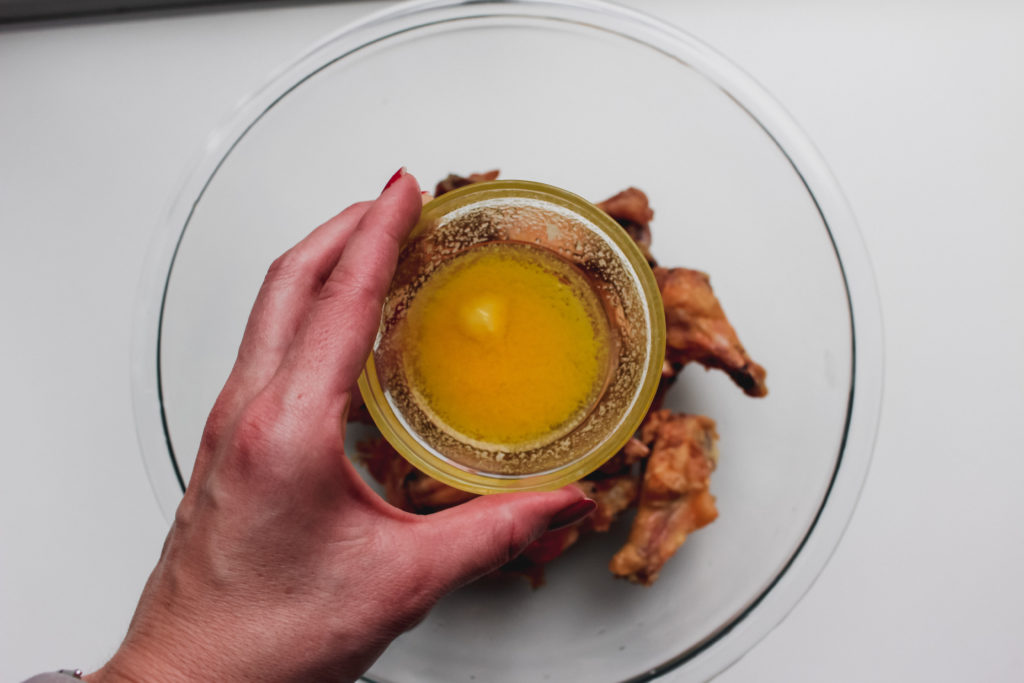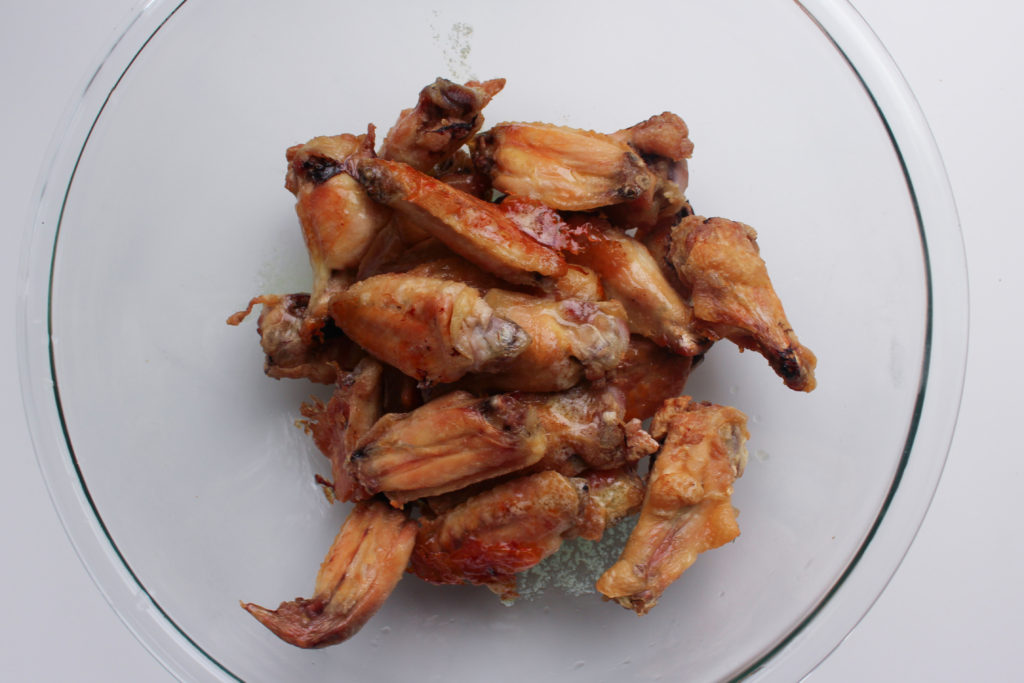 Last but not least, season them with as much salt and vinegar seasoning as you would like
Print
Salt and Vinegar Chicken Wings
Author:

Prep Time:

5 min

Cook Time:

50 min

Total Time:

55 minutes

Category:

Apps

Method:

Baking
---
---
Instructions
Preheat oven to 400 degrees
Dry wings as much as possible with paper towels. Place wings in Mixing Bowl and add the baking powder. Toss to coat.
Line chicken wings on a baking sheet covered with parchment paper
Bake wings for 50-60 minutes.
Transfer wings into a mixing bowl
Add melted butter and toss
Add salt and vinegar seasoning and serve. 
---
---
Nutrition
Serving Size:

5 wings

Calories:

554

Fat:

44g

Carbohydrates:

2g

Protein:

38g
This post contains an affiliate link in which if a purchase is made I receive a commission at no additional cost to you. Thank you for your support!