This Cucumber and Radish Salad is so refreshing and versatile, it pairs well with any meal!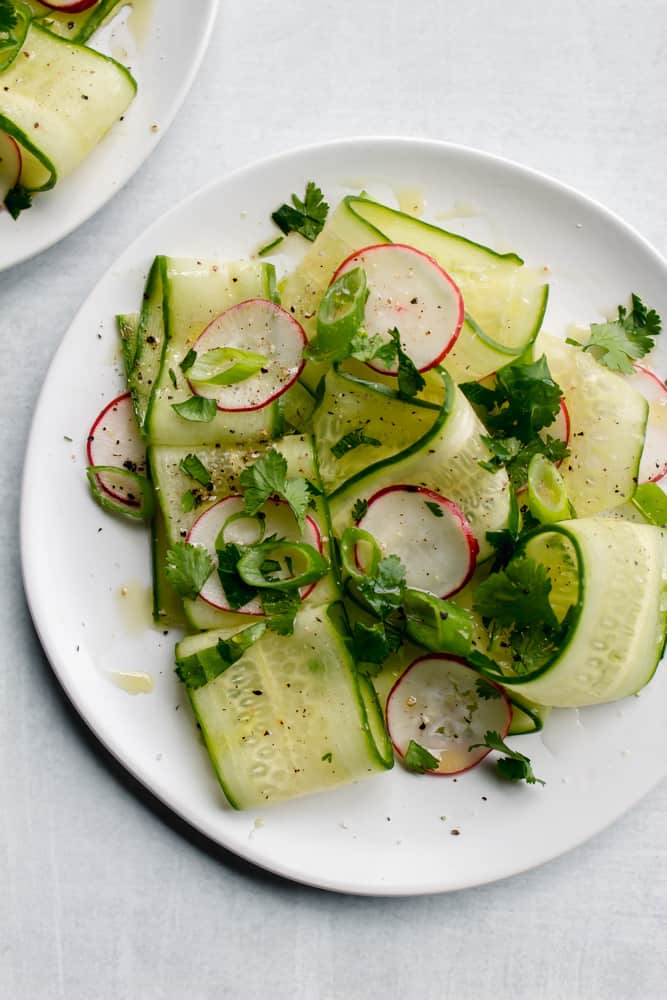 I don't know about you, but for me as soon as summer hits, the salads come out.
I love salad – and in summer I eat it pretty much every day- either as a main meal for lunch or as a side at dinner (or both).
When I make my 'lunch' salads, they tend to be very filling and hearty – including veggies, protein, and healthy fats.
But when I'm serving salads at dinner, it is often as a side to a protein like steak or chicken thighs, so I like to keep it light.
A recipe I really enjoy – especially with a steak – is Cucumber Radish Salad. It is refreshing and light, with a bit of pepperiness from the radishes. And don't let the minimal ingredients of this cucumber radish salad fool you – it is full of flavor!
Are Radishes Keto?
While they are a root vegetable (which tend to be high carb), they are low in starch and high in fiber, which makes them an excellent choice for a low-carb and keto diet.
A 100g serving of radishes has 3.4 grams of carbohydrates, and 1.6 grams of fiber. That's just 1.8 grams of net carbs per 100 grams!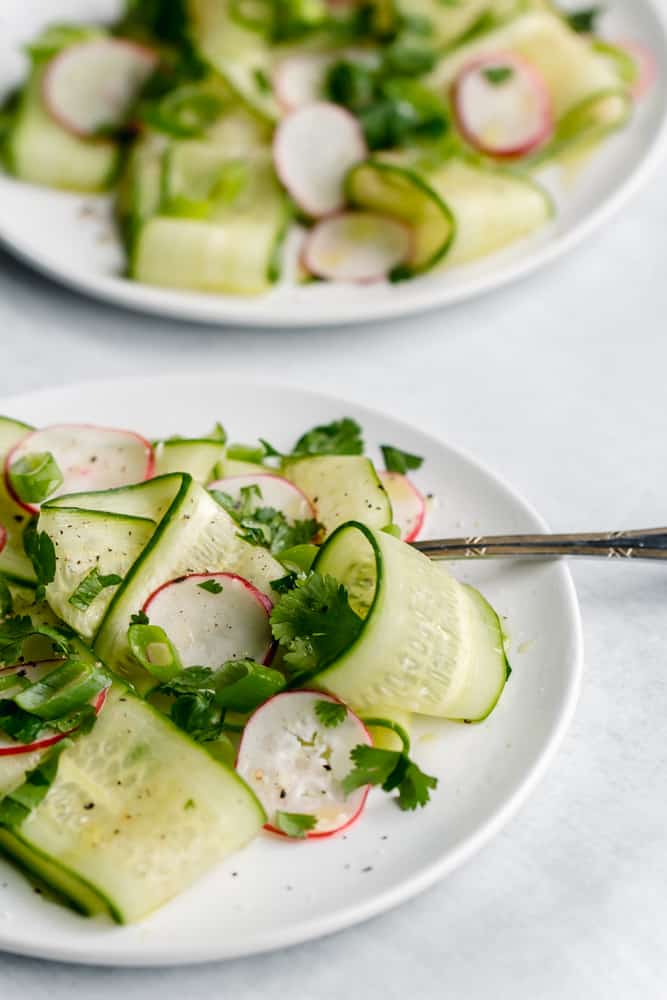 Tips For The Best Cucumber Radish Salad
Keep It Fresh
Use the freshest ingredients as possible. Because there are so few ingredients in this recipe, try to source the best and freshest for your salad.
This is the kind of salad that must be eaten on the same day it is made, as it doesn't keep well.
Prepping Tips
You can use a mandoline or a knife to cut the cucumber into ribbons. I recommend the mandoline as it is much easier to get the thin ribbons. (If you do use a mandoline – take care – those blades are sharp!)
If the radishes you are using are quite large, after slicing the rounds you can cut them in half.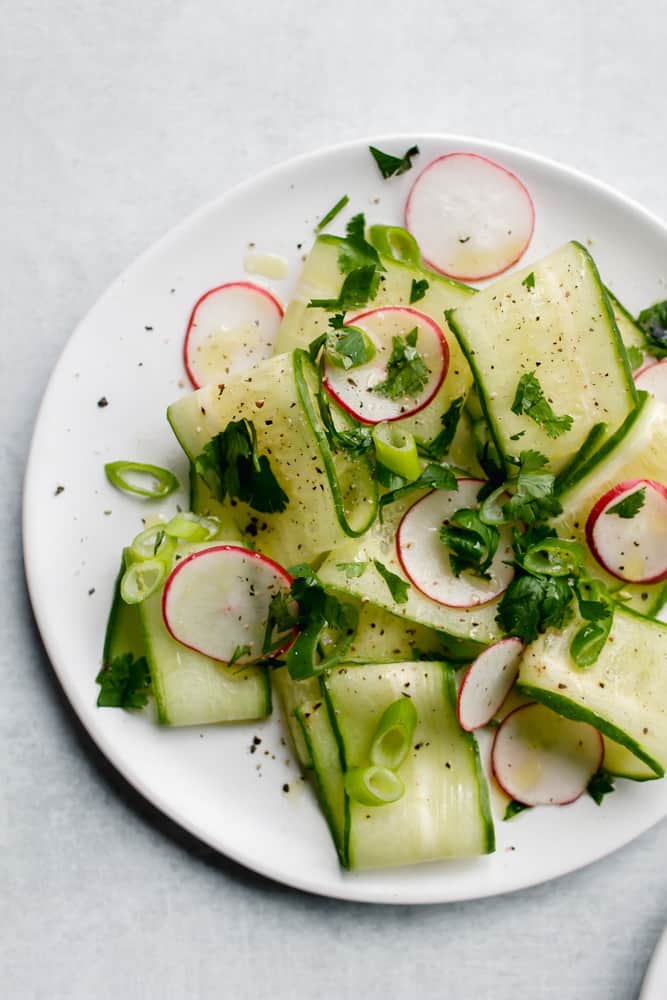 More articles about Keto Diet: