This Clean Keto Creamy Garlic Salmon recipe is so creamy and delicious, and it's Dairy-Free!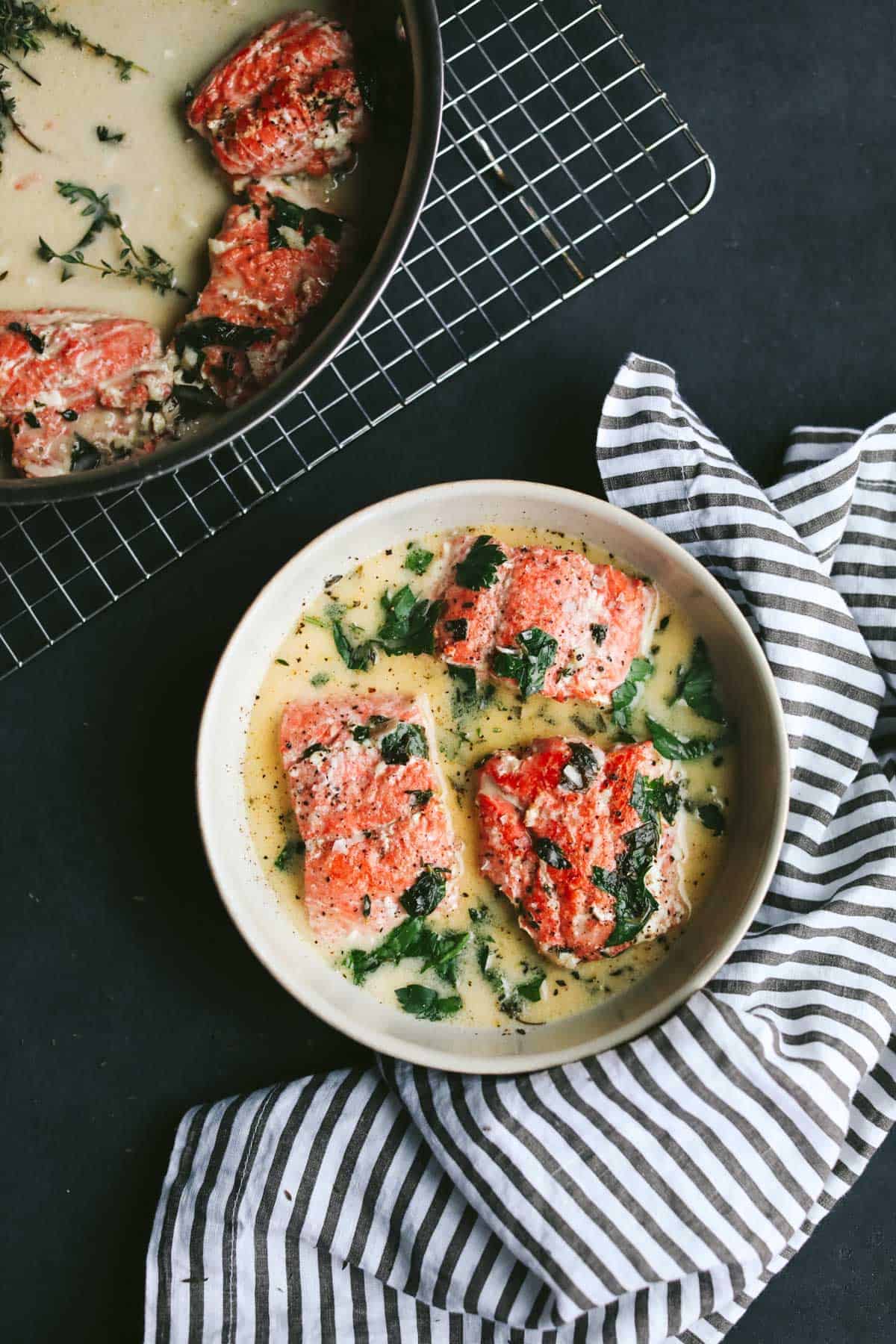 I have tried a lot of keto salmon recipes, and this one is of my top 5. Mainly because of the sauce. It's always about the creamy sauce.
I feature this recipe in my Clean Keto Meal Plan because it's dairy-free, easy to make, super delicious, and a great dish if you're on a keto diet.
If you are wondering how it can be "creamy" without dairy, you probably don't read my blog because if you did you would know how obsessed I am with using Coconut Cream as a heavy cream substitute.
I use it to make my Butter Chicken recipe, Strawberry Mousse, Flax Meal Pancakes, and a whole bunch of other Dairy-Free Keto recipes that you can find HERE.
Coconut Cream is a great dairy substitute because it has a similar consistency to heavy cream with a mild taste. Most of the time, you won't be able to taste the difference, but you will feel the difference. Too much dairy can cause bloat, weight gain, acne, digestive issues, and sleep problems.
If you are more curious about Clean Keto, you can read all about it HERE.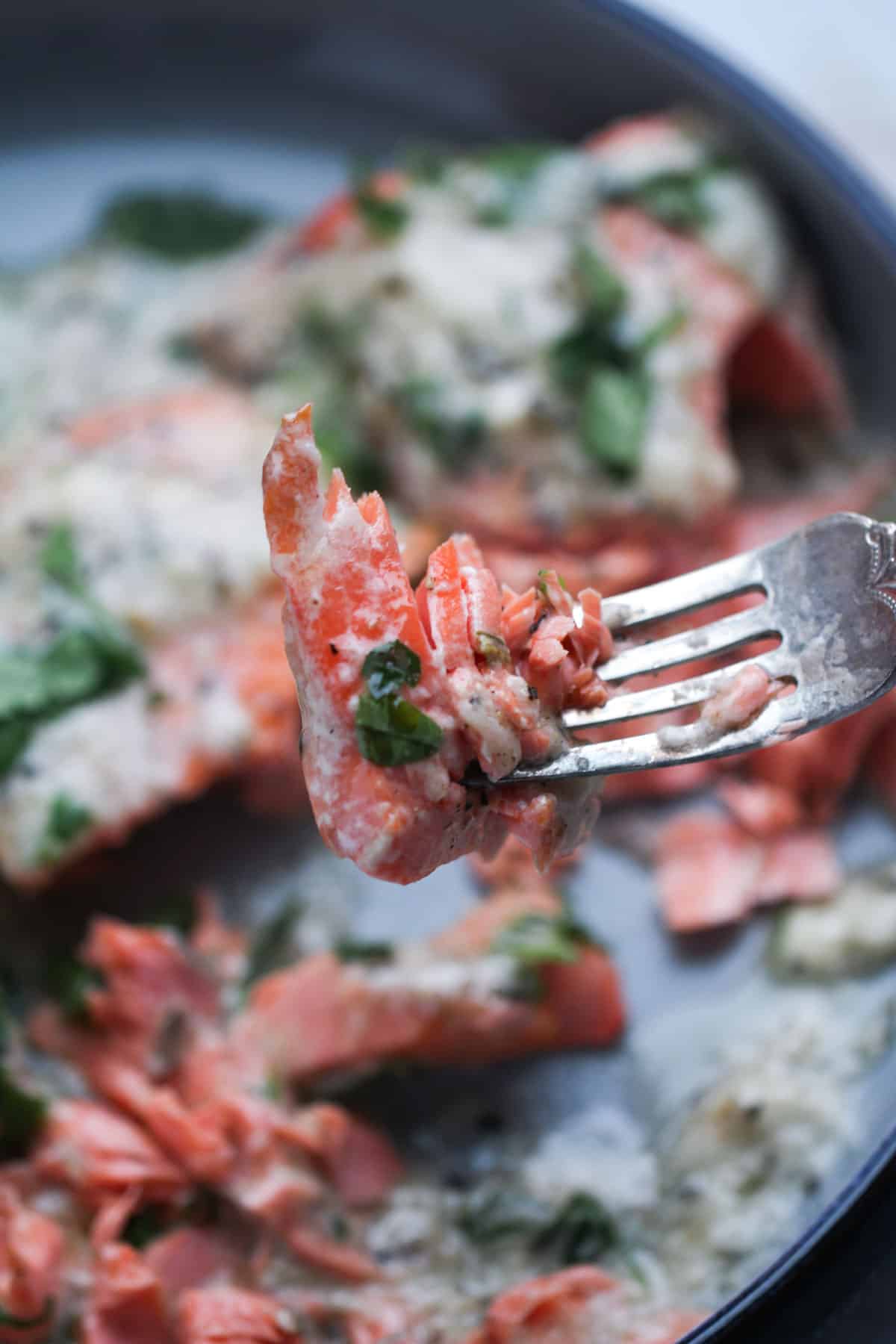 Keto Salmon Recipe Buying Tips:
Always buy wild-caught Salmon. Farm-raised salmon is so fake it's scary.
The fresh salmon should be pink and bright
It should not have a fishy smell
Cook the salmon within 1-2 days of purchase
How to thicken the Garlic Cream sauce for this Keto Salmon Recipe
Thickening sauces can be a pain in the butt when you are following a Ketogenic diet because you can't use flour. However, there are a few alternatives:
For this Keto Salmon Recipe, you don't really need to thicken it but if it's a bit too runny for you you can add any of the thickeners above.
How to Make this Easy Keto Salmon Recipe
Are you excited to have a keto salmon dinner tonight? This is a fantastic recipe and absolutely delicious! It has a rich flavor!
Step 1- Get all of the ingredients ready
I used Wild Salmon Filets for this salmon recipe. Season the salmon fillets with salt and pepper.
Step 2- Sear Salmon fillets with Olive Oil on both sides in medium-high heat for 2-4 minutes
Step 3- Make the sauce while the salmon is searing
For the delicious sauce, I used ghee, coconut cream, chicken broth, fresh garlic cloves, lemon juice, thyme, parsley, salt, and pepper.
Step 4- Add the creamy sauce to the pan to thicken. Add the salmon back in and cook for a few more minutes
Would you like more Dairy-Free Keto Recipes? You can find them HERE.
More Keto Recipes to try: