These Clean Keto Butternut Squash and Coconut Muffins are a great fall dessert when all the squash is super cheap!
This is recipe #3 in my butternut squash series. Check out my Roasted Butternut Squash in Brown Sugar and Maple and Butternut Squash with an Asian Twist recipe for upcoming holiday side dish ideas.
As I was flipping through this month's issue of Bon Appétit magazine I came across an article about butternut squash. The article featured some unique ways to use butternut squash aside from the common roasting or soup-making.
One recipe was Butternut Squash, Coconut, and Ginger Muffins. Whoa. That sounded so intriguing to me. I looked at the ingredients and thought, I can totally make this Keto. So I did.
The things I substituted from the recipe are flour, sugar, and buttermilk.
I used almond flour and Sukrin brown sugar alternative.
Sukrin has the same tastes and consistency as brown sugar but it uses Erythritol which is a great sweetener if you follow Keto or a Low Carb diet.
Instead of using buttermilk since it is higher in carbs, I used unsweetened coconut milk. Alternatively, almond milk will work as well. You just need some kind of milk substitute.
You can use half almond flour and half coconut flour if you like more cake-like muffins. For this recipe, I used all almond flour.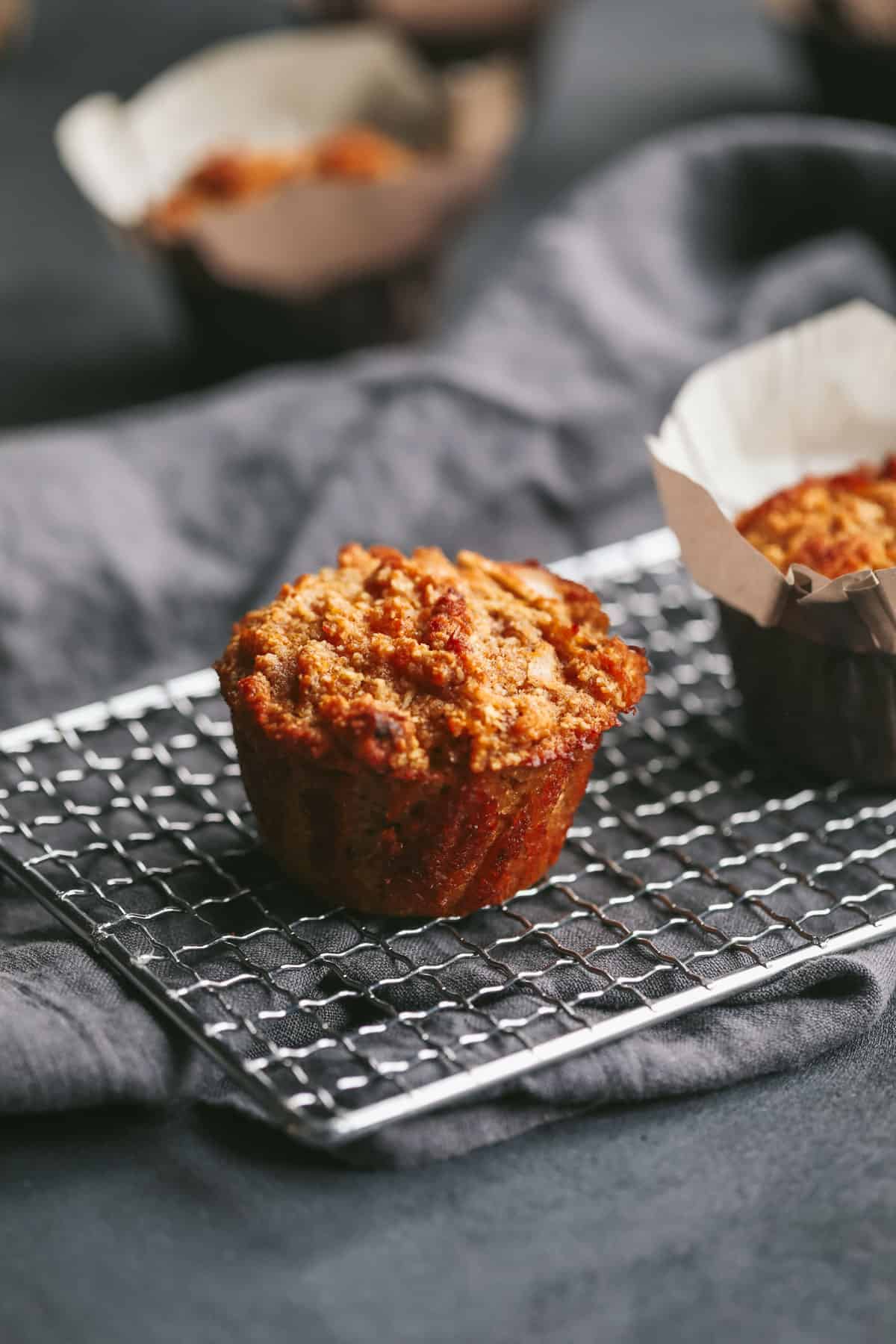 Everything else in the recipe remains the same. Let me say, these turned out so delicious. I never even thought about using shredded butternut squash to make muffins. So creative!
The combination of the squash with coconut, ginger, and chopped pecans makes these muffins really stand out. Fresh ginger is ideal, but you can use the powder as well.
Not to mention how heavenly they smell while baking. I was making these the last day of my 1 week fast and I was really struggling because I wanted to eat one so bad. They ended up being the first thing I ate after my fast was over, I was in nirvana.
Texture-wise, these muffins remind me of carrot cake, and the shredded squash looks like carrot too. They are really moist and crumble easily so ensure they are properly cooled before you snatch one from the pan.
Keep these in an airtight container. Just like with any Keto baked goods, these will last a week or so.
How to make Clean Keto Butternut Squash Coconut Muffins
1. Get all of the ingredeints ready. Make sure the eggs and coconut milk are room temp
2. Combine all wet ingredients into a bowl. Add all dry ingredients into a seprate bowl. Combine and add the pecans, squash and coconut.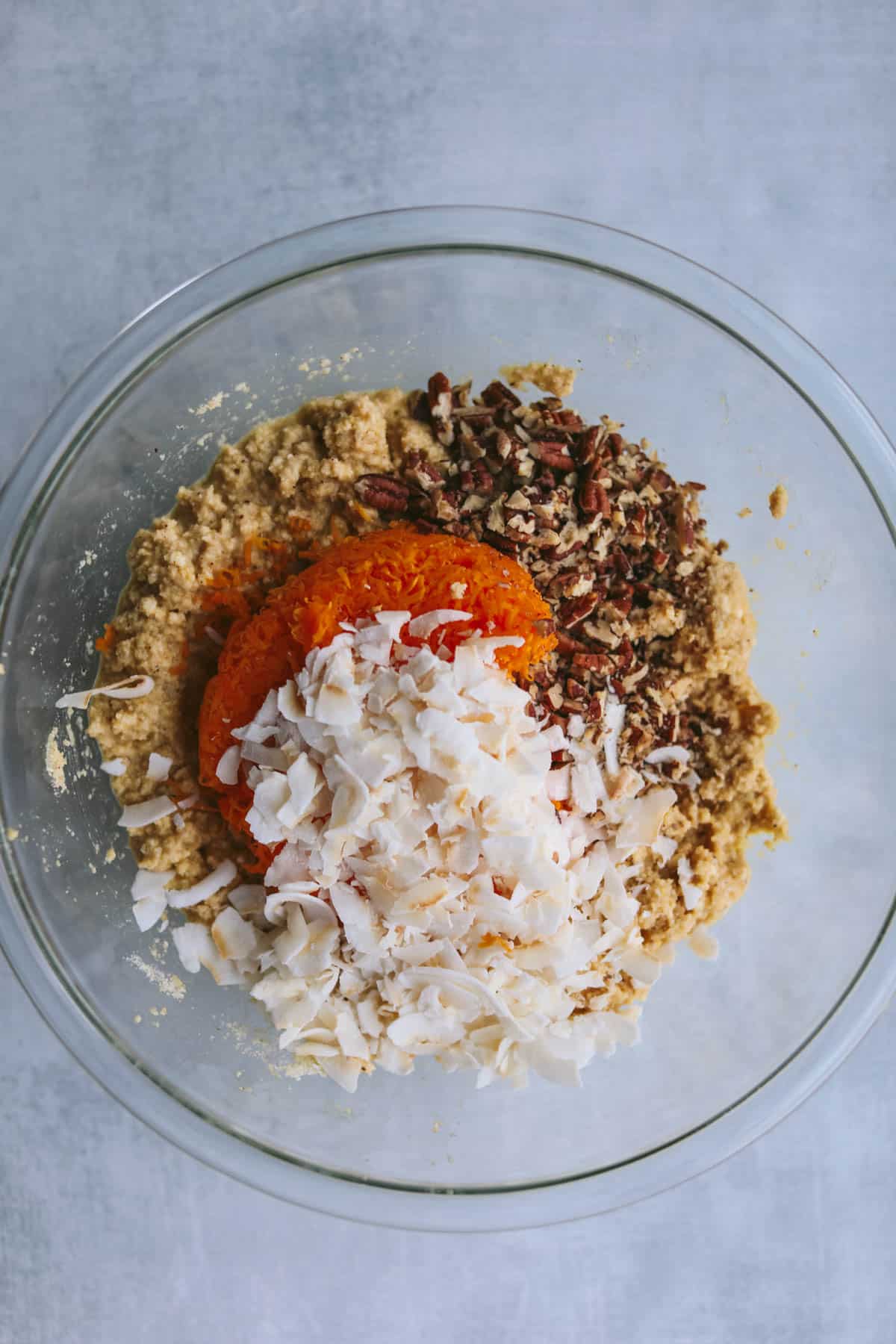 3) Grease or line muffin tin and ad scoop batter into muffin tins. Bake for 30 minutes or until golden brown on top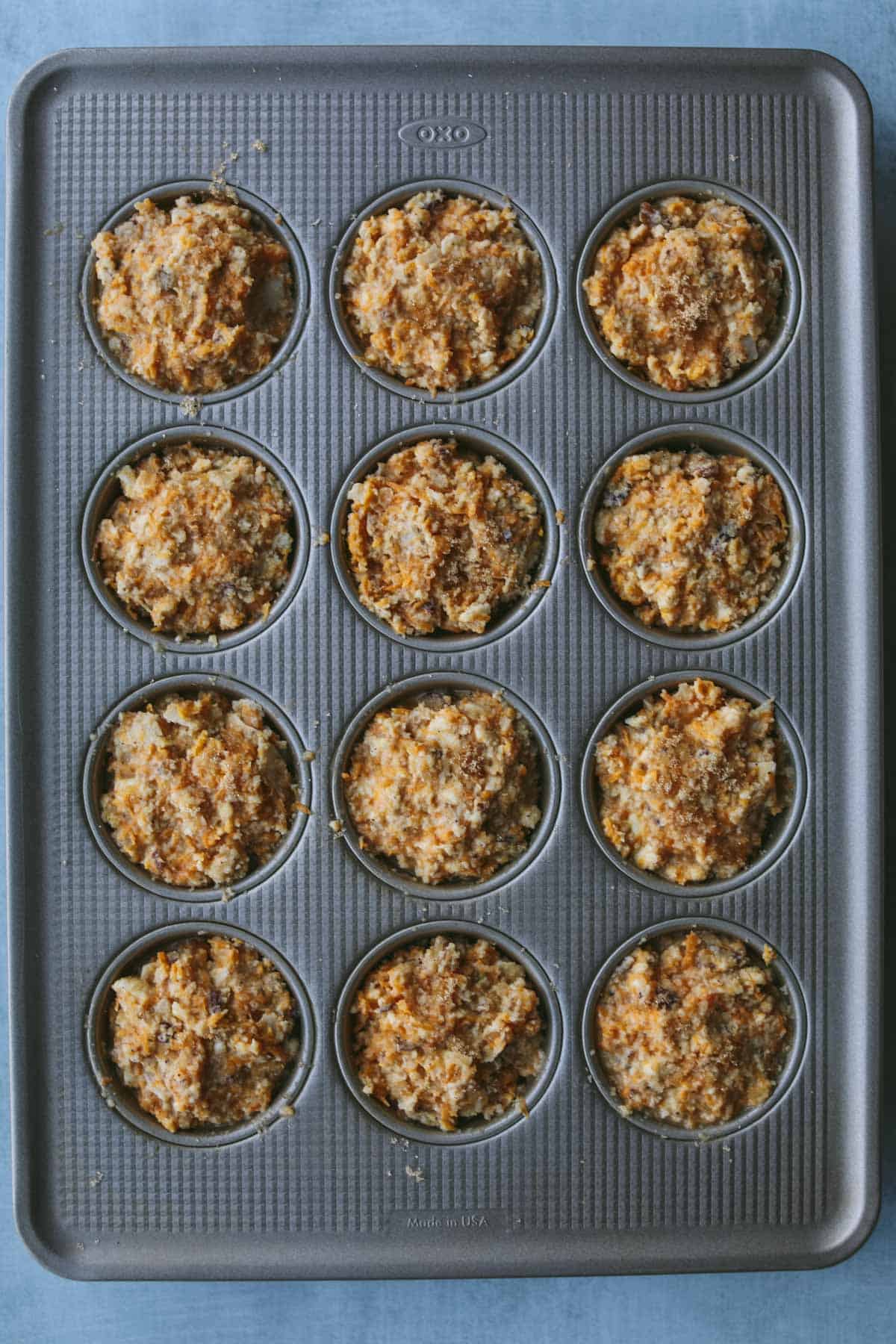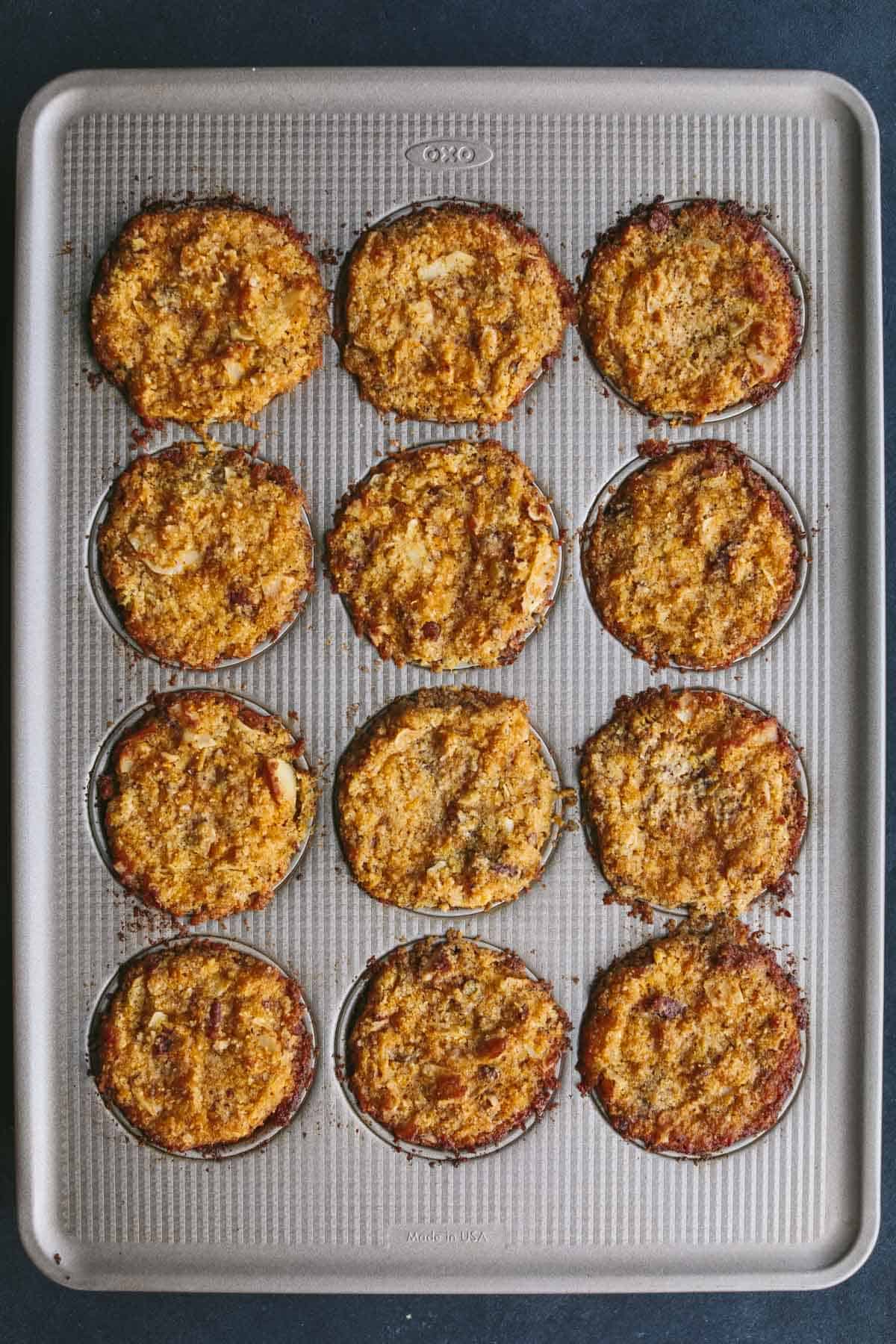 Let me tell you, if you pair this with your morning coffee you'll be so satisfied, you won't care that someone just cut you off on your morning commute, or that your toddler just spilled all her milk on the floor and now your baby is clapping her hands together in it. (not like that has ever happened to me or anything.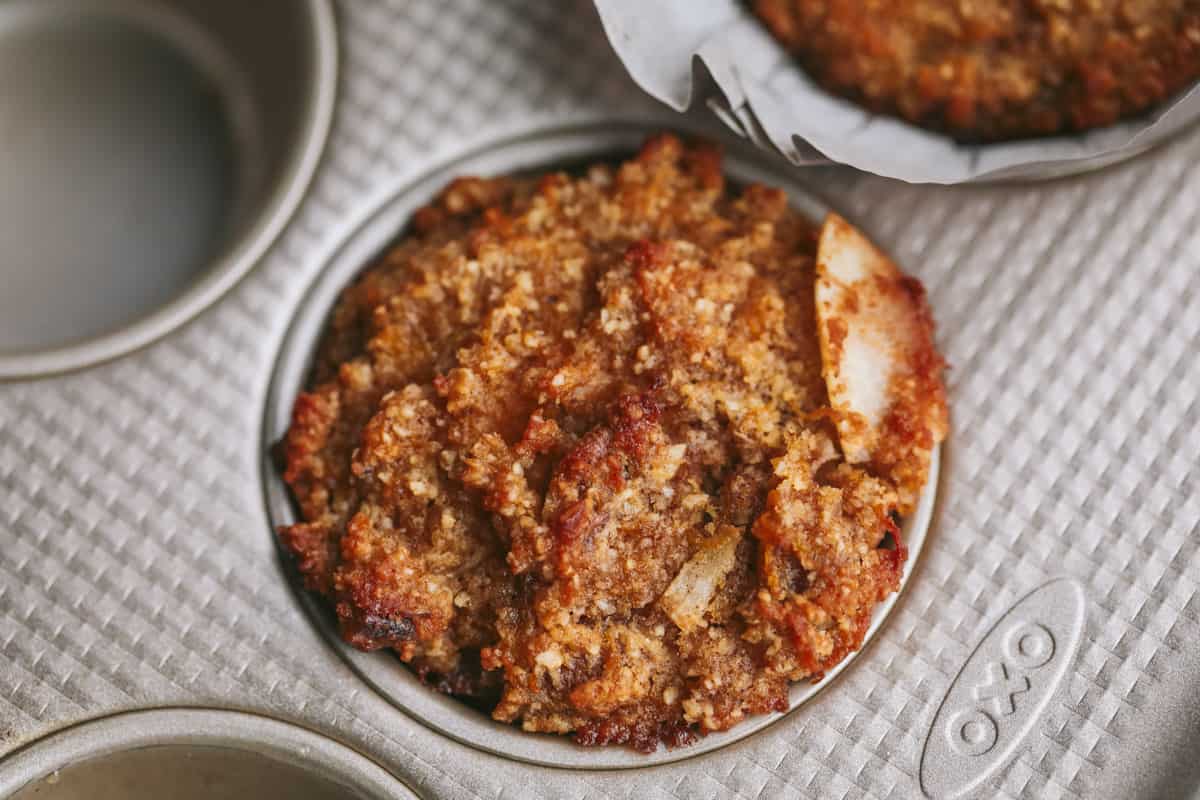 Looking for more butternut squash recipes? Check out my Clean Keto Butternut Squash Soup. It's so simple but flavorful!
More Keto Recipes to try: