These Keto Walnut Zucchini Muffins will make your entire house smell like all things fall. Not to mention, they are healthy & low-carb/keto!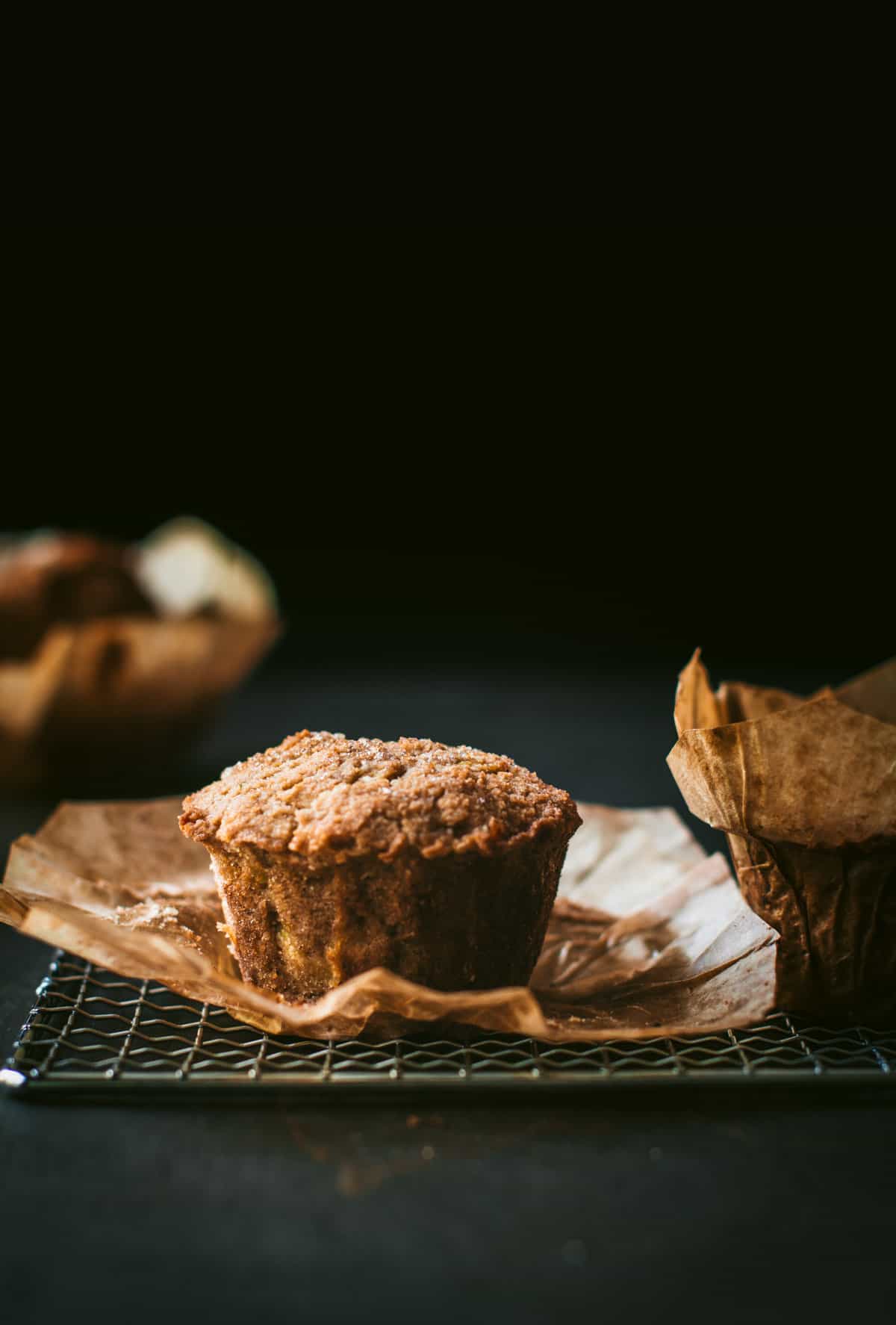 If you're struggling to get your kids to eat vegetables – or if you want to get some more into your own diet – a neat trick is to add them to treats like cakes and muffins.
(The fact that these muffins use monk fruit sweetener (use code eatbefitexplore for 20% off) and Sukrin instead of sugar makes them even healthier!)
Zucchini is a great vegetable to use in baking. It has a very neutral flavor and mostly consists of water – which helps your baked goods stay moist. The best way to use it is to grate it and then mixed with the other ingredients.
The zucchini will basically disintegrate during baking. No one will even know there is zucchini in the muffins! If you've never used zucchini in baking before, I'm sure you have a few questions!
Do you peel a zucchini before grating?
No, you do not have to peel a zucchini before grating. The skin is edible, and once the muffins are cooked you won't even see the zucchini pieces.
How do you peel a zucchini?
Cut off both ends of the zucchini. Give it a scrub under warm running water to remove any dirt. Then, use a box grater and grate the zucchini on the side with the bigger holes. Or, you can use a food processor with a grater attachment.
What size zucchini must I use for baking?
You'll want to use the smaller zucchini – around 8-10 inches long. The larger ones tend to be a bit drier and more bitter.
How do you store walnut zucchini muffins?
Once the muffins have cooled, store them in an airtight container. These Walnut Zucchini Muffins disappear very quickly in my home, but if you think you will still have some after 3 days, keep the airtight container in the fridge. You can even freeze these if you'd like.
More Keto Muffin Recipes to try:
Love to sneak Zucchini in more desserts? Check out my Clean Keto Chocolate Zucchini Cake and Lemon Coconut Cake Recipe!