If you miss enjoying cocktails on your Ketogenic diet, this Keto Blackberry and Sage Margarita will hit the spot.
I love a good cocktail. Over the last few years I have become intrigued with speakeasy bars and custom cocktails with crazy ingredients I have never heard of.
Now mind you, cocktails in general, are not very Keto-friendly due to the simple syrup that is used in them.
However, this past year, we built a custom bar in our basement and I started experimenting with creating Keto cocktails.
I figured since most of the problem lies in the simple syrup, why couldn't I make my old simple syrup using a Keto-friendly sweetener?
Besides that, as long as I avoided using sweet liquors, I could totally make Keto cocktails.
That is when the idea of Thirsty-Thursdays Keto Edition was born. So, I'm adding a new category to this blog called "Keto cocktails" where I will be sharing cocktail recipes that I have Keto-fied.
To start this series, I present you The Keto Blackberry and Sage Margarita. This idea came to me when my sister's friend did a poll on her Instagram asking her followers if they had any good Sage recipes.
This was shortly after Thanksgiving, so I assume, like me, she had boatloads of Sage left and didn't know what to do with it. At that point, I probably had about 10 packages of fresh Sage in my refrigerator. (no joke)
I had asked Zach (my hubs) to pick up "a bundle" of Sage, and he came home with 10 packages. "I didn't know how much a bundle was supposed to be."
Not even kidding, it's almost New Year and I still have some in my fridge.
Anyway, someone suggested a Blackberry Sage Margarita and it looked so cool, I looked up the recipe.
Looking at it, I realized the only non-Keto ingredient was the maple syrup which I could substitute using Lakanto Maple Syrup (use this link for 20%off)
It was a great use of Sage, I will say. Although I am not a huge fan of Tequila it was very delicious, and the next time I make it I will probably use Gin or Vodka. Either of those will work great with this cocktail.
I hope you enjoy the first of many Keto Cocktails on this blog. Cheers my friend!
Find more Keto Cocktails HERE.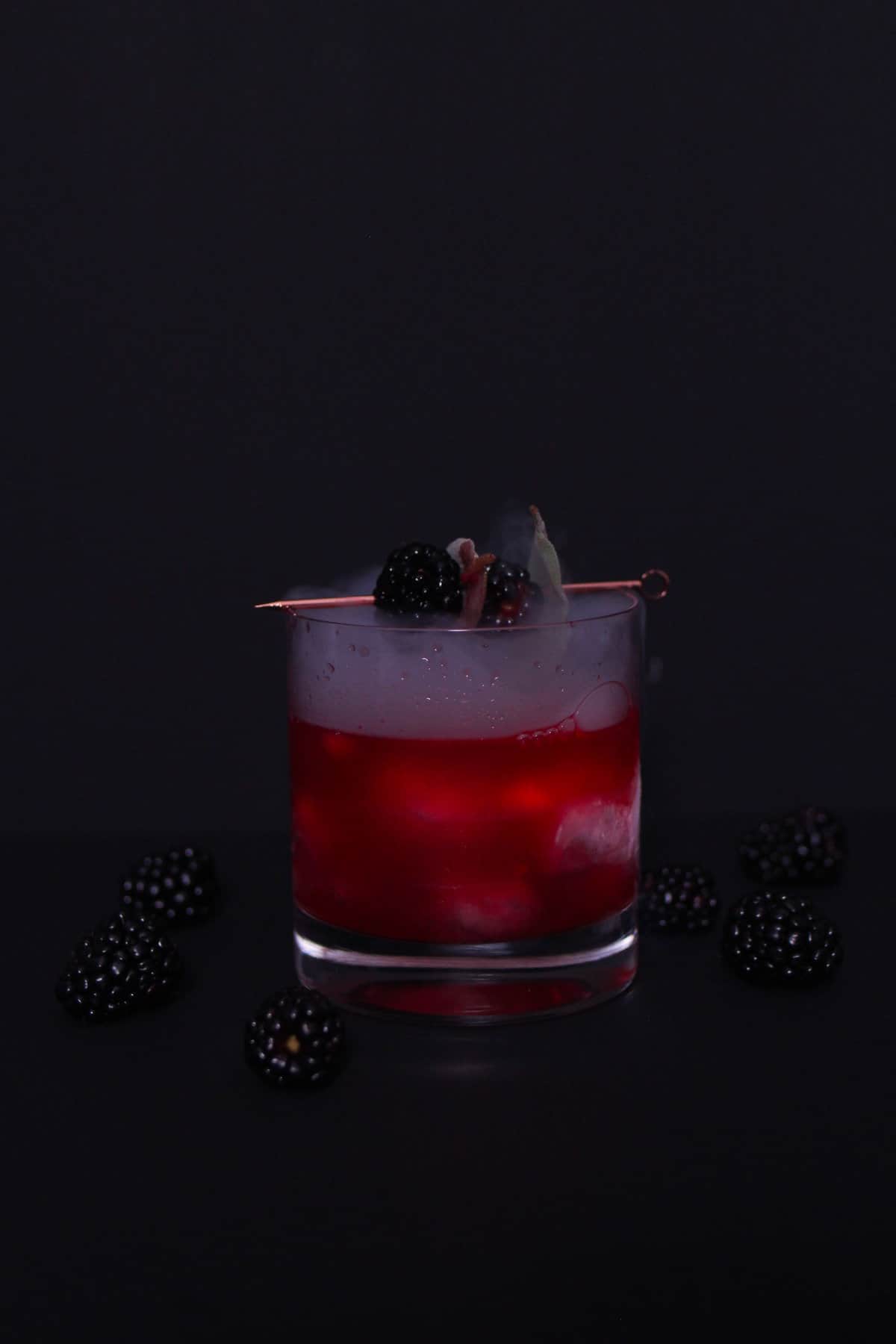 More articles about Keto Diet: