If you want to take your chicken breast to another level, try this keto jalapeno popper chicken! It won't disappoint!
Take the super fun and tasty (and spicy) snack of jalapeño poppers, remove the breaded crumb coating, add chicken to make it a meal, and you have Keto Jalapeno Popper Chicken! A healthy and tasty meal that is also simple to prepare.
Instead of breading normally found on jalapeño poppers, I've used crushed pork rinds blended with a tasty mixture of chili powder, cumin, garlic powder, onion powder, cayenne, and paprika.
What To Serve With Keto Jalapeno Popper Chicken
This recipe pairs well with so many things, so you certainly won't get bored of it too quickly! You can serve this dish with a big green salad, crispy green beans, cauliflower rice, or sauteed spinach.
Adjust The Heat Of the jalapeño Popper Chicken
Most of the heat in jalapenos is in the seeds, so to reduce the heat of this recipe, you can scrape the seeds out before dicing the jalapenos. Pickled jalapenos in a jar are milder than fresh jalapenos, so you could use those instead.
If you'd like to turn up the heat, keep the seeds in, or you can even add in extra jalapeno.
For this recipe, I've only used 1-2 jalapenos for two chicken breasts.
Are Pork Rinds Keto?
Pork rinds are most definitely keto! Pork rinds (also known as crackling) are made from the skin of a pig. They are high in fat and protein but contain no carbs.
Many other Jalapeño Popper Chicken recipes I've come across don't actually try to replicate the 'breading' of the poppers. For me, this was an important part of the dish! So I had to find a way to get that crispy coating but without the carbs.
I've used pork rinds before to replace breadcrumbs, so I thought this would be a good recipe for my pork rind 'breading' also.
How to Make Keto Jalapeno Popper Chicken
1. Make the breading by combining the pork rinds and oil until golden brown on the skillet and add all spices. In another shallow bowl, lightly beat an egg.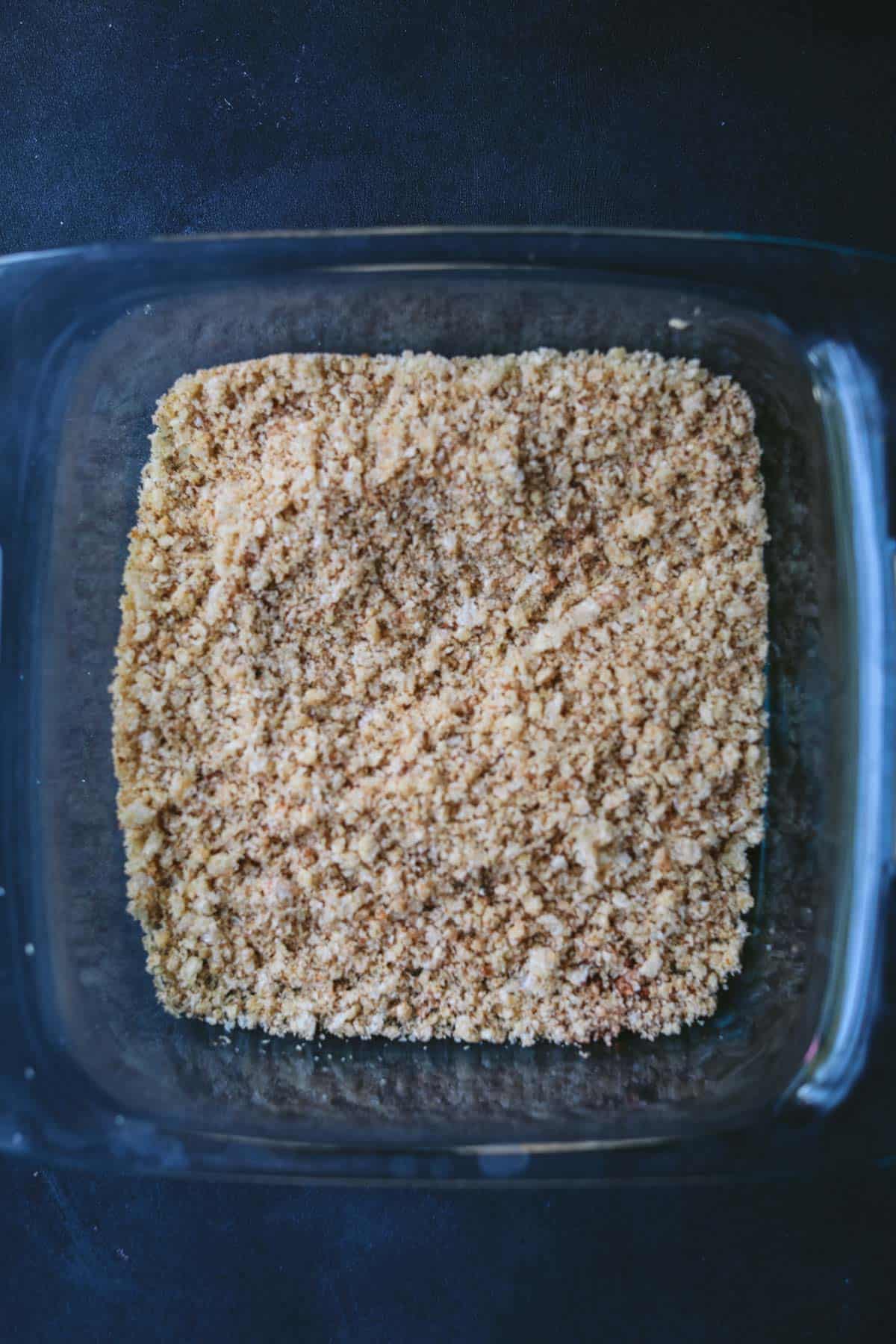 2. In a small bowl, combine the cream cheese, cheddar cheese, and jalapenos.
3. Season the chicken lightly with salt and pepper and then divide the cream cheese mixture into each chicken pocket. Use a toothpick to secure it if necessary.
4. Dip the chicken one at a time into the egg and then coat it with the panko mixture, making sure to coat the chicken completely.
5. Place the chicken into the prepared dish and cook for about 25 to 30 minutes or until the chicken is cooked through.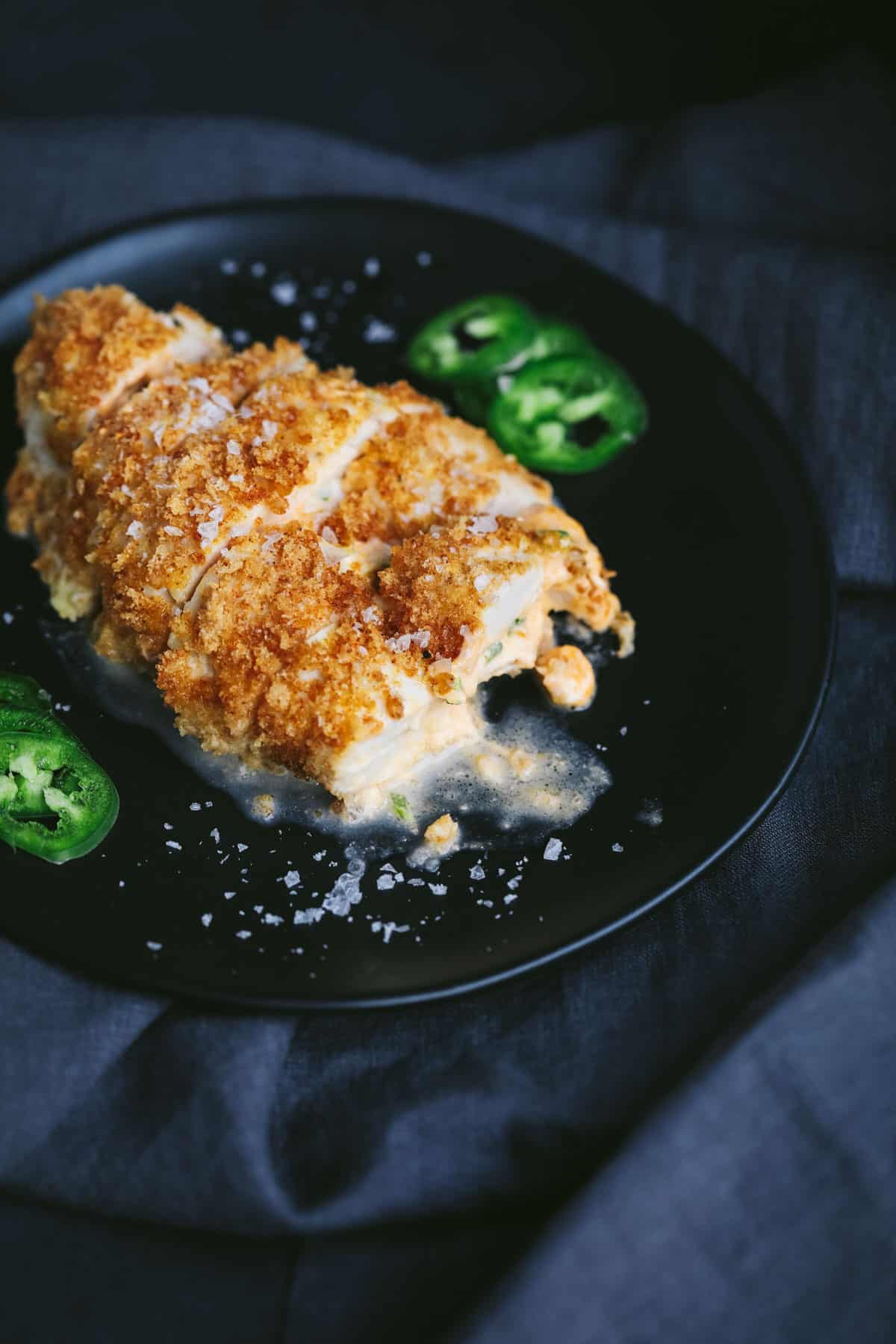 More Keto Recipes to try:
Are you curious about What is Clean Keto Carb Cycling? Check out my post and learn if this way of eating is right for you.