If you love Mexican food you will love this Clean Keto Stuffed Acorn Squash that is tasty and so easy to make.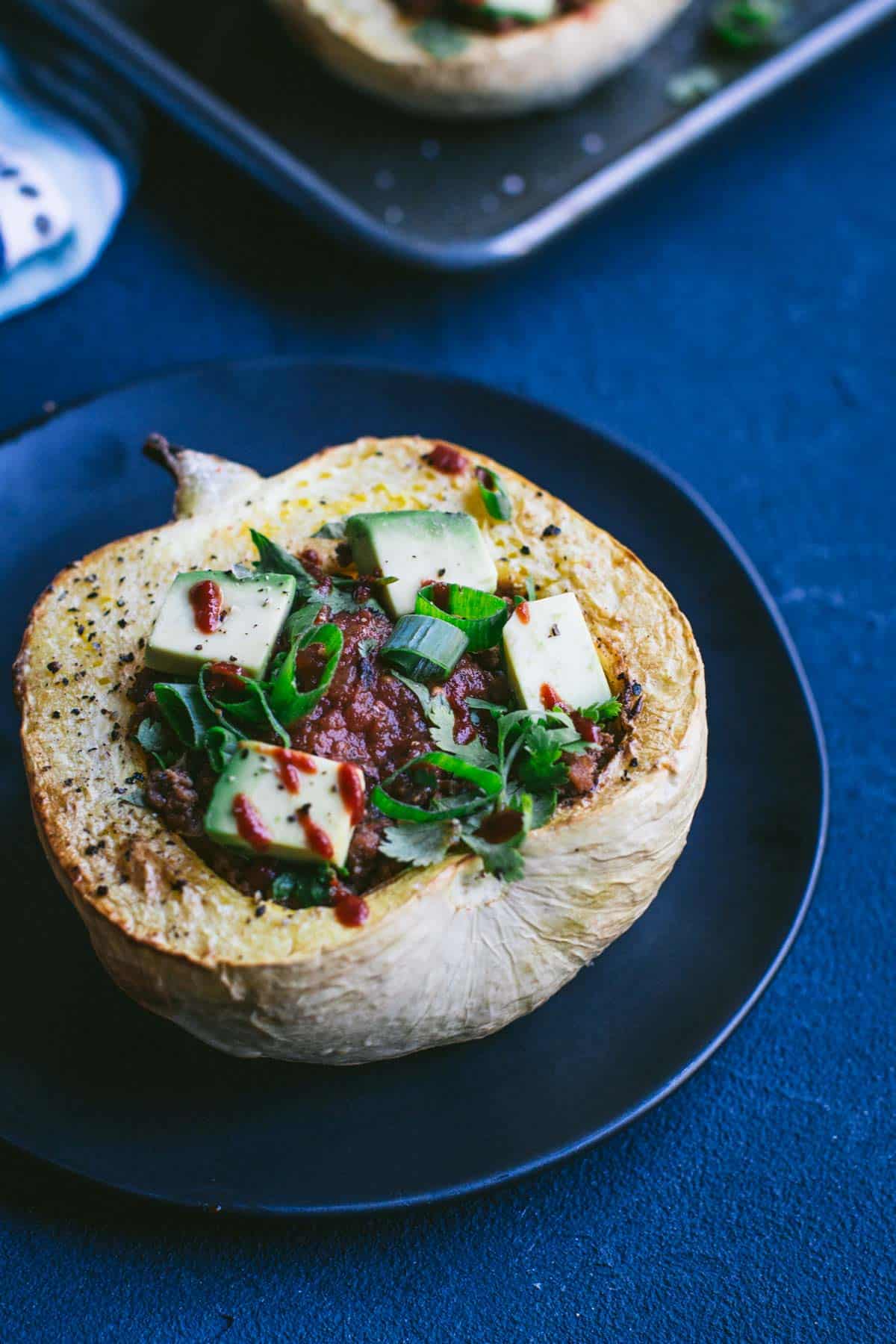 As a family, we LOVE Mexican food. Before kids, my husband and I would always go to the local authentic-style Mexican restaurant near our old house – El Vaqueros.
With two young kids, we don't go out to eat that much anymore (I just find it too stressful).
But that doesn't mean we go without enjoying one of our favorite cuisines. I try to make a Mexican-style dish at least once a week if I can.
Our favorites include Clean Keto Chicken Mexican Rice, Easy Chili Lime Steak Fajitas, Taco Salad with Cilantro Lime Sauce, and Spicy Chicken Enchilada Soup.
More recently, it has also come to include this Clean Keto Stuffed Acorn Squash – it has all the flavors of the traditional enchiladas, without the tortilla. The subtle flavor of the squash and rich spicy beef make for a delicious combination.
You can have fun with the toppings – I recommend avocado, cilantro, green onion, and hot sauce. But you can also add some shredded cheese.
Ground Beef – a Keto Kitchen Staple
I often have ground beef on hand because it is affordable and versatile. When I am short on time (or inspiration), I know I can put together a simple, tasty, and healthy meal for my family in very little time.
Make It Ahead
If you're meal prepping for the week, you can make a big batch of the enchilada filling ahead of time, and store it in the fridge in containers. Mason jars work well for these!
How to Cook With Acorn Squash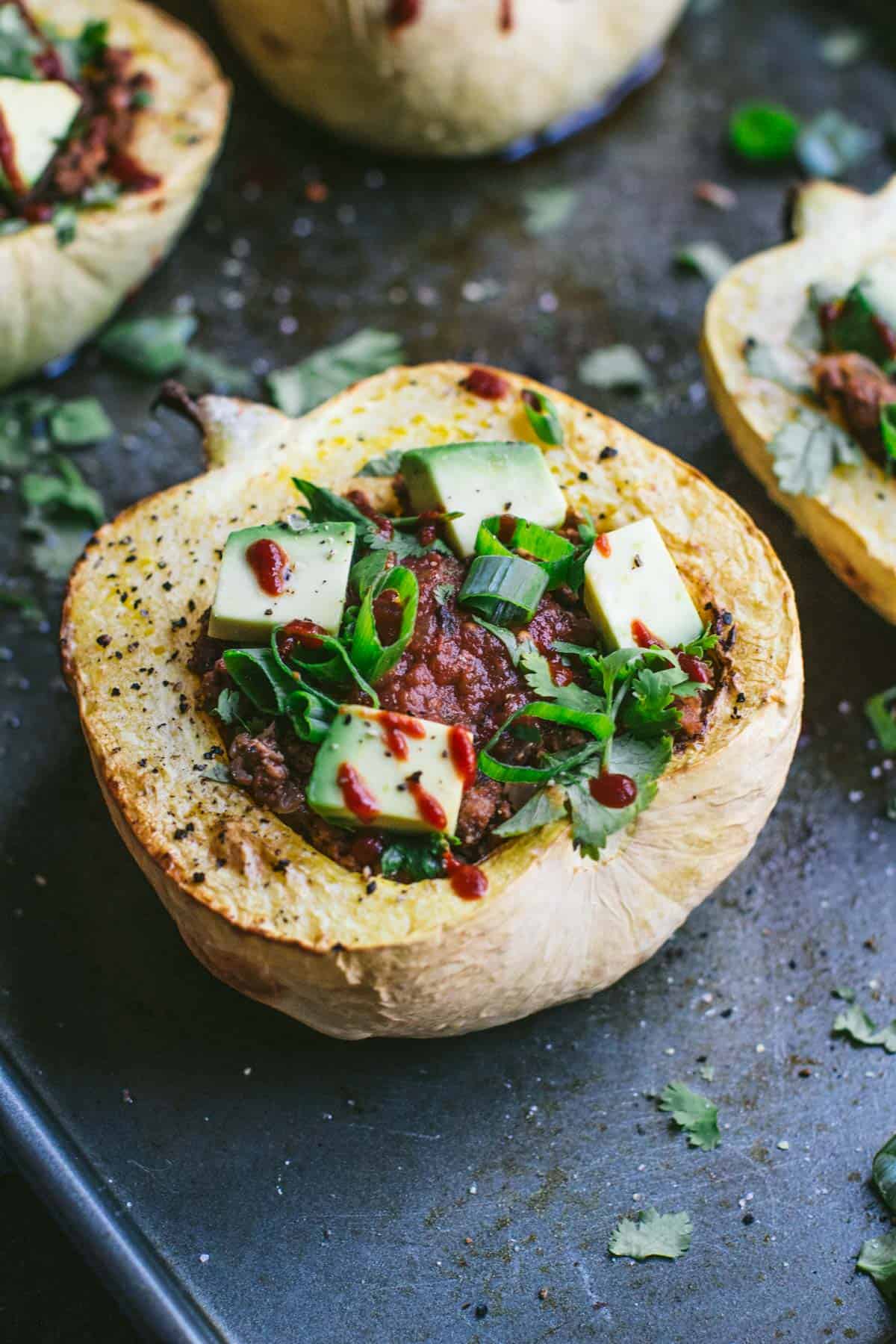 Acorn squash is actually the same variety as zucchini but has much tougher skin and drier flesh. One acorn squash makes a meal for two when stuffed with filling ingredients (like ground beef).
Using a sturdy knife, cut the squash in half (from the stem side to the point). Remove the seeds and stringy fibers from the center before cooking. Then place the halves on a baking sheet.
More Keto Recipes to try: