This keto Taco Salad with Cilantro Lime Sauce is dairy-free and a great lunch recipe when you are missing Mexican food!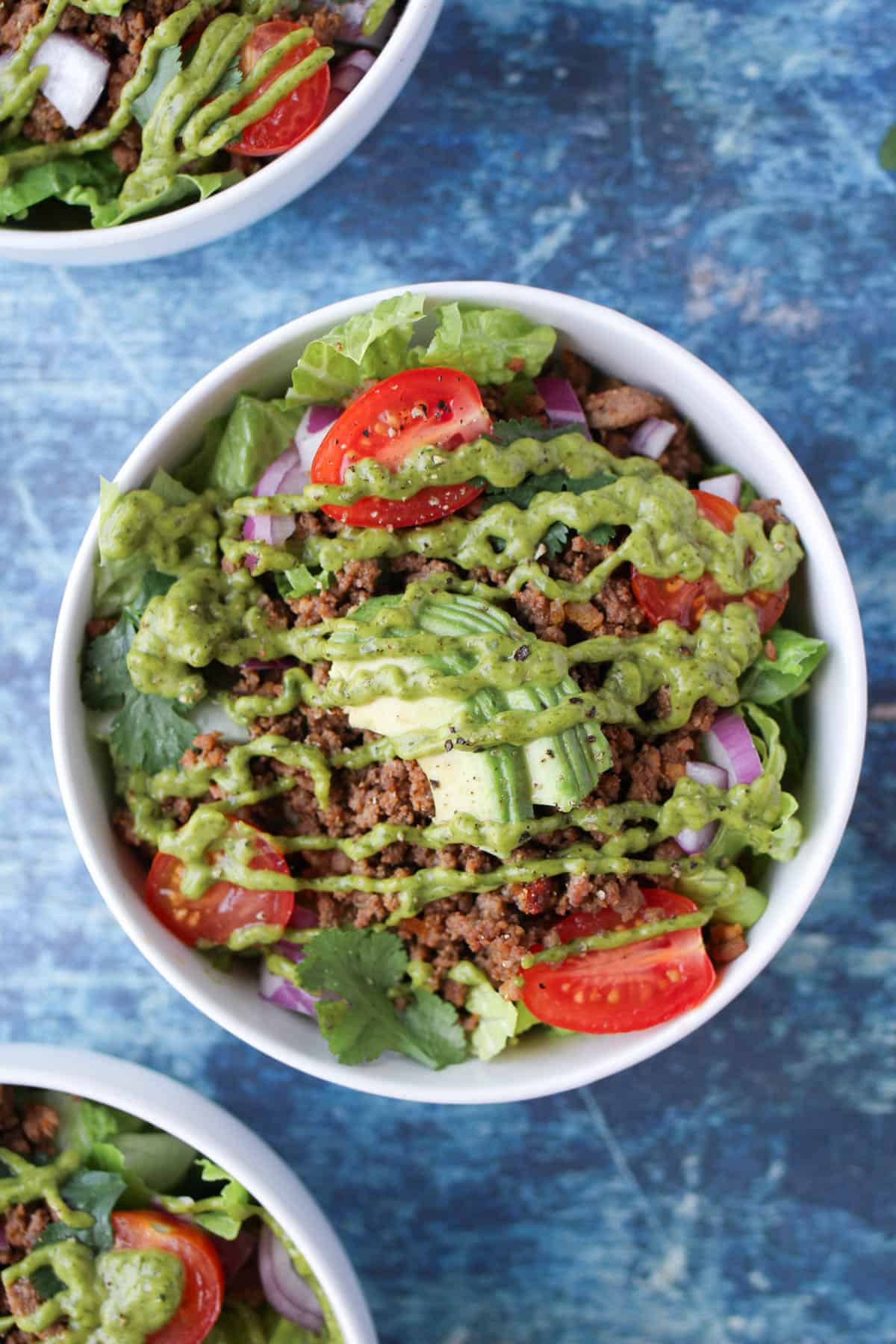 What is your favorite go-to easy lunch? Let's Taco-bout it.
Haha. That was my lame attempt at a joke. (If you didn't laugh, I won't mind. Though my kids thought it was pretty funny!)
But back to the question. My favorite go-to easy lunch is most definitely a taco bowl of some sort. I love taco bowls because they have all the ingredients together in one dish, so it is easy to eat. Plus – who doesn't love those delicious Tex-Mex flavors?
Most taco bowl recipes will include carb-heavy ingredients like rice, beans, and nachos. But this low-carb version has all the flavor, without all the carbs.
With only 4 grams of Net Carbs per bowl, you can't go wrong with this Taco Salad with Cilantro Lime Sauce for lunch!
This Taco Salad with Cilantro Lime Sauce recipe is from my Clean Keto Meal Plan, which is an easy, dairy-free Keto meal plan for anyone who wants to lose weight or is struggling to get into Ketosis and doesn't know what or how much to eat.
This lunch is one of the most popular ones from the meal plan, for good reason I might add. Of course, it has a lot to do with the sauce. It's always about the sauce!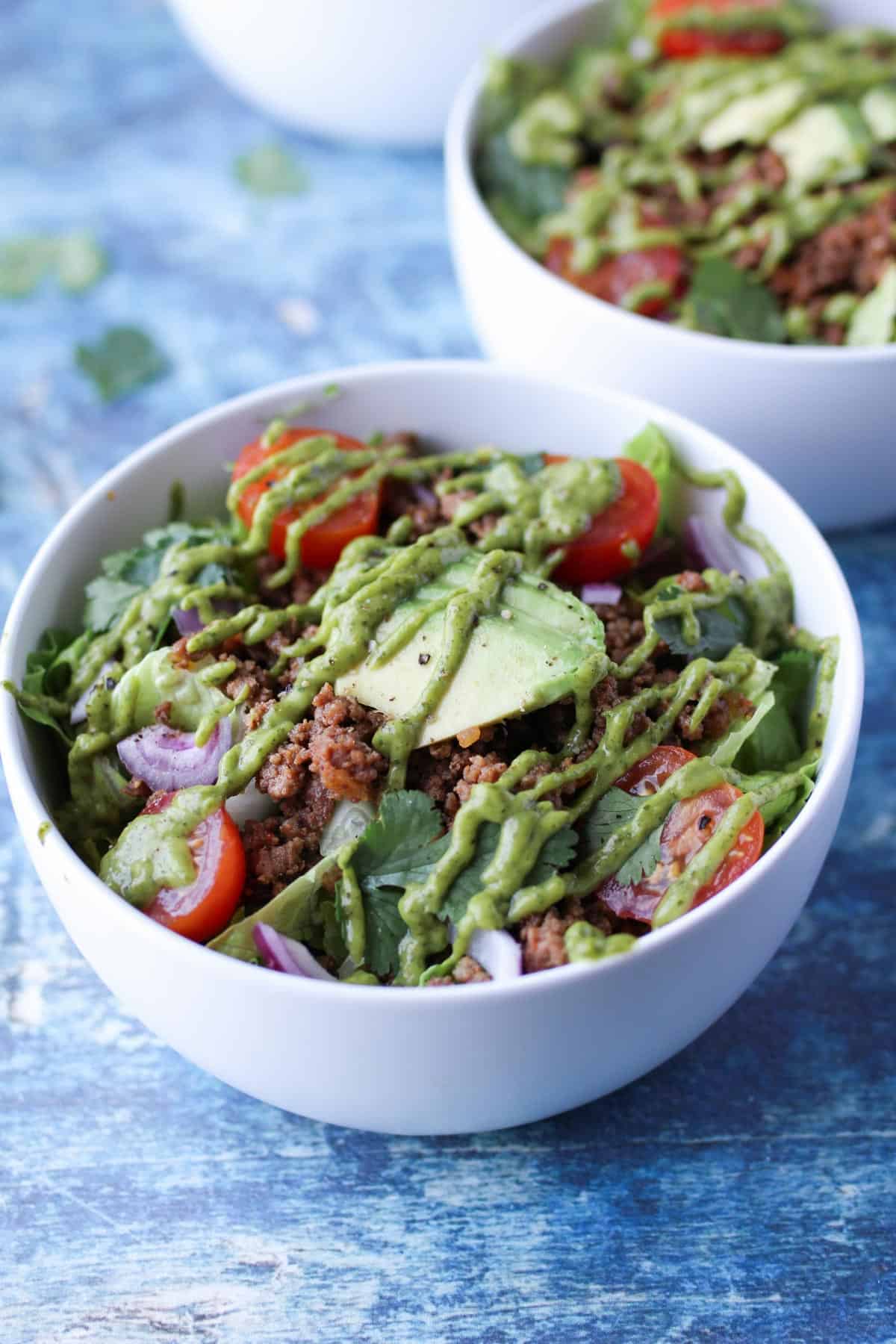 What Makes Taco Salad So Amazing?
Quick And Easy
It is so quick to make because the only ingredient that requires cooking is ground beef. You can blend the sauce and start chopping the salad ingredients while the ground beef is browning.
Make It Ahead
If you're meal prepping for the week, you can make a big batch of this salad ahead of time, and store it in the fridge in individual containers. Mason jars work well for these! Don't forget to keep the sauce in a separate container, to avoid the salad ingredients going soggy.
Versatile
You can swap out the veggies, use turkey instead of beef, add in some shredded cheese – so many options!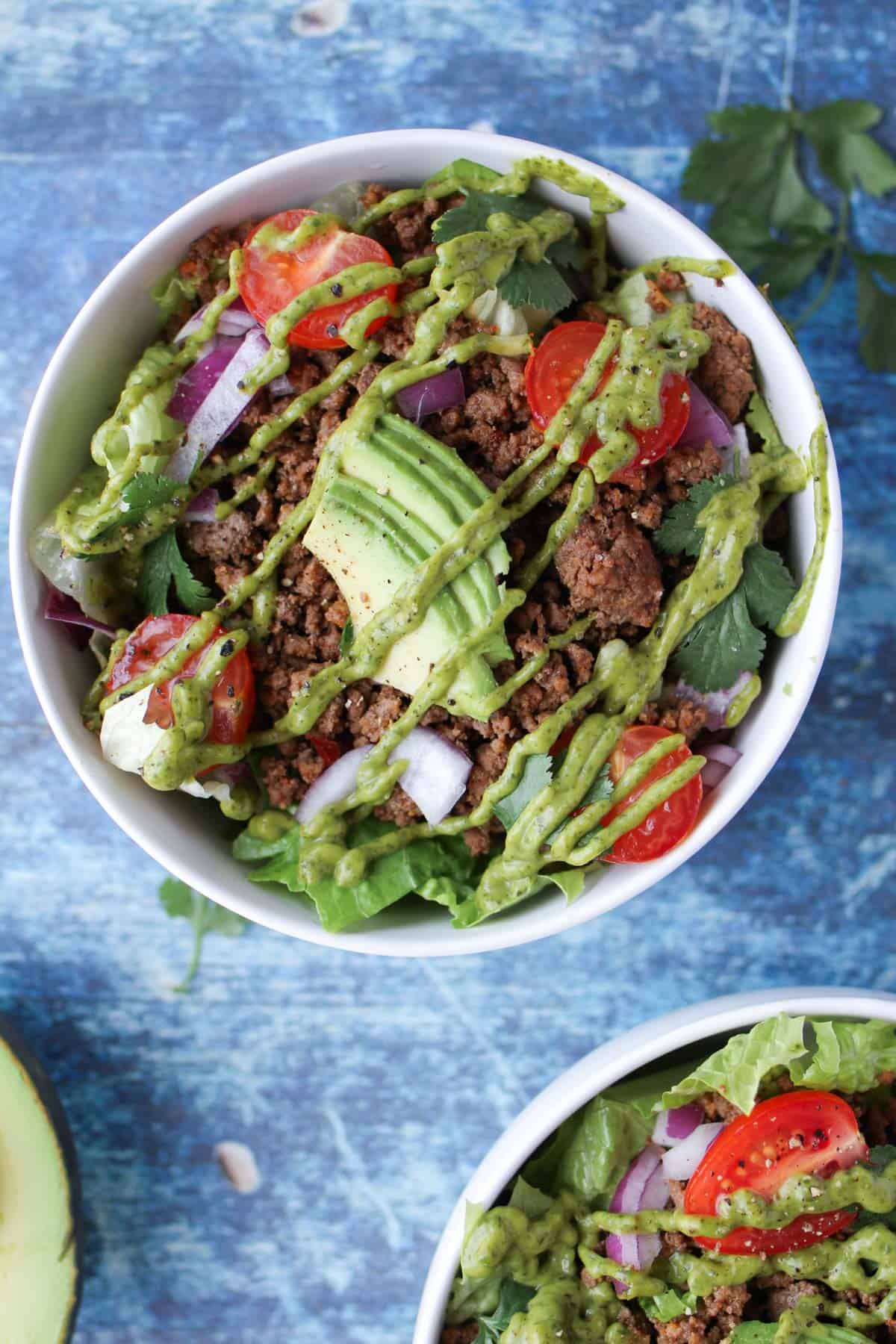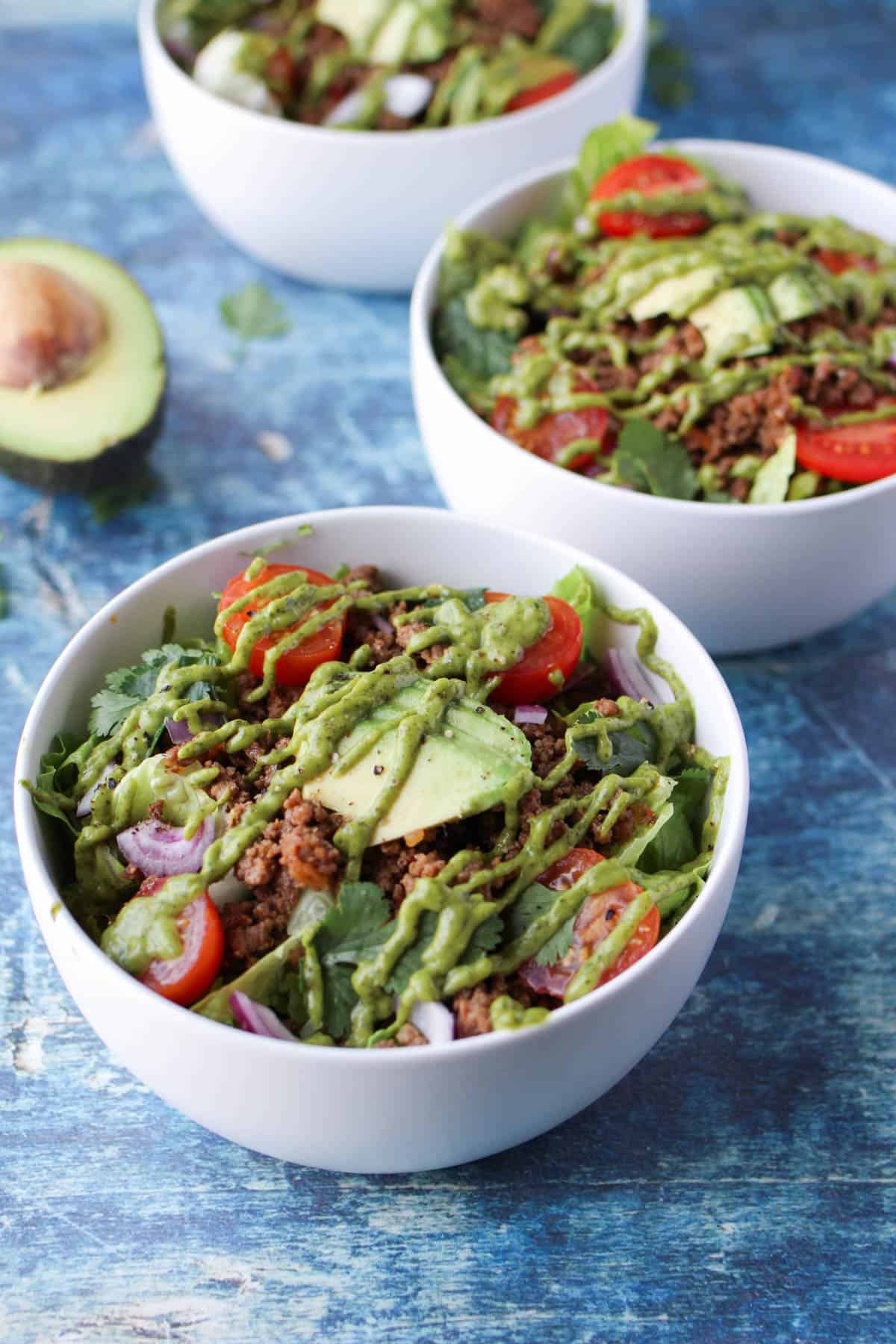 More Keto Recipes to try: