If you are looking for the best Clean Keto Beef Recipes to impress your family and guests, here are the most popular beef recipes that are easy to make!
Enjoy!
15 BEST CLEAN KETO BEEF RECIPES
If you love Mexican food you will love this Clean Keto Stuffed Acorn Squash that is tasty and so easy to make.
A gorgeous piece of meat, but it can be a little intimidating to cook.
You'll love this Clean Keto Chili recipe because it has so much flavor and dimension, but is yet so easy to make!
If you love Asian food, without the added carbs and sugar, you will enjoy this Korean Beef with Cauliflower Rice dish!
Easy and delicious low-carb beef enchiladas. These are as authentic as Mexican restaurant-style enchiladas without the carbs!
With tender chunks of succulent beef and hearty vegetables, this clean keto beef stew is a perfect winter dish.
Loaded with ground beef, zucchini, and keto-friendly beans. This comfort food is perfect for meal prep or just a quick weekday dinner!
Loaded with our fave low-carb vegetables and ground hamburger, this easy, homemade soup is so rich and savory, that you'll never miss the carbs!
This simple yet delicious beef and broccoli is so easy that anyone can make it, but everyone will love it.
This hearty and satisfying Keto Beef Barley Soup has all the flavors and textures of the classic favorite.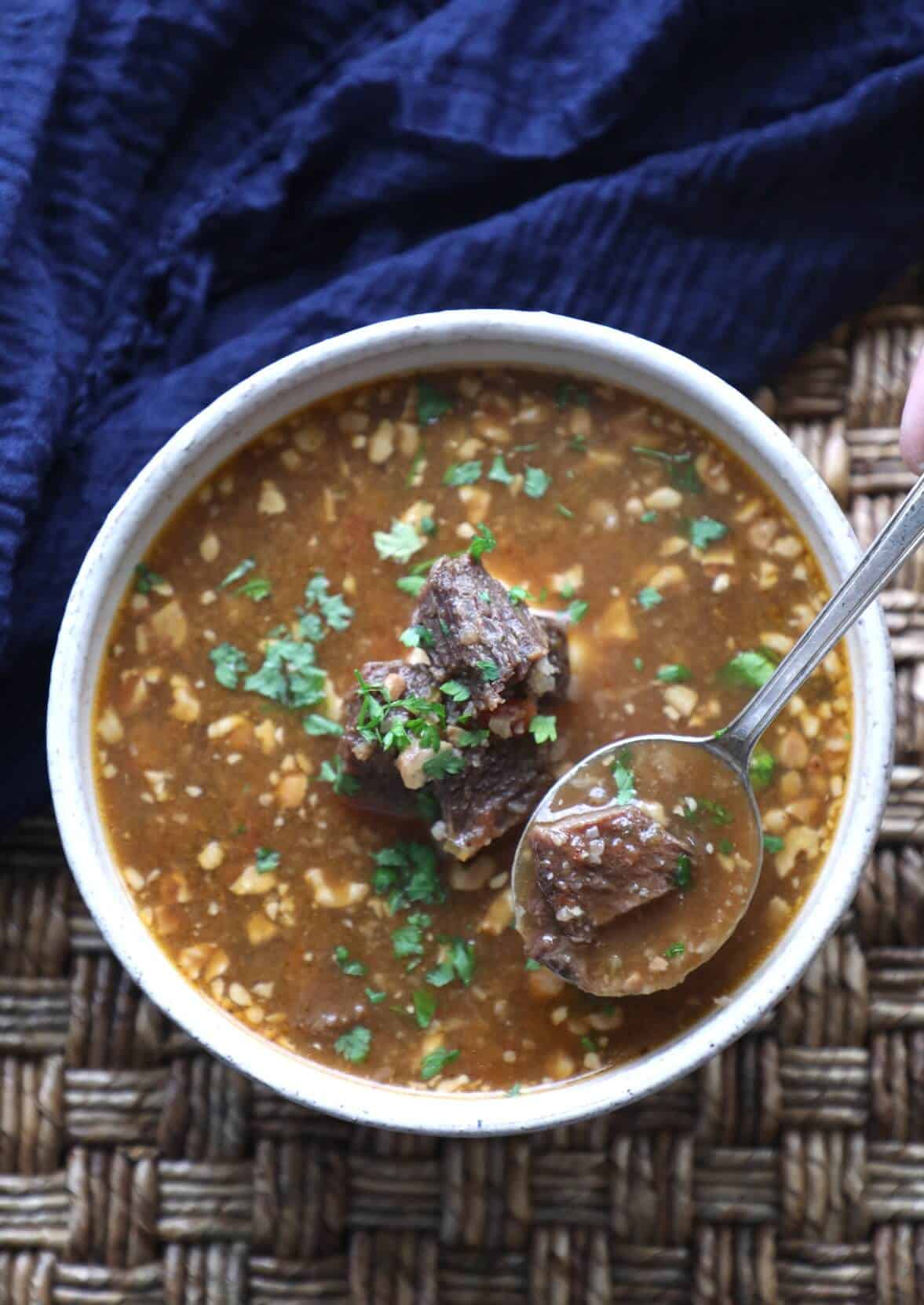 Making this keto corned beef casserole with cabbage is the perfect way to use up your leftovers!
Gluten-free, low-carb, Keto-friendly, and super easy to make in your trusted air fryer!
This recipe will show you how to cook the perfect steak bites on the stove. They are beautifully seared and crispy on the edges, and made without a grill!
A healthy Mexican dinner salad recipe that you can throw together in about half an hour!
This recipe is spicy and meaty with no beans added to keep it low carb.
There you have it! 15 Best Clean Keto Beef recipes!
Are you looking for more clean keto recipes? Check out The Best Easy Clean Keto Lunch Recipes here.
More articles about Keto Diet: