If you love Asian food, without the added carbs and sugar, you will enjoy this Korean Beef with Cauliflower Rice dish!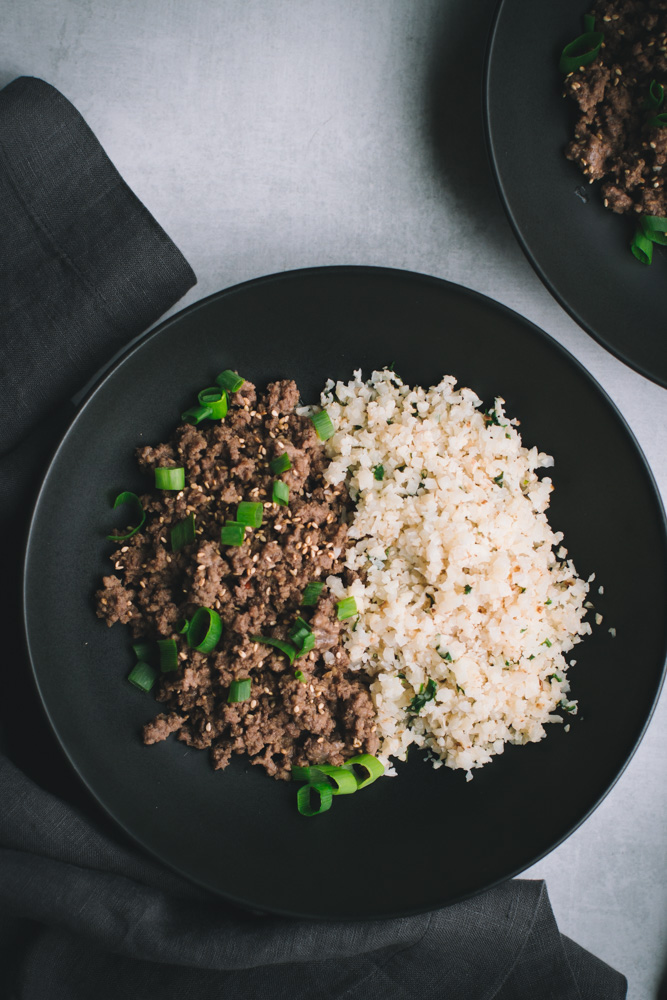 I love the big, bold flavors of Asian cuisine. But I don't love all the carbs and sugary sauces that often accompany it.
I've been experimenting with Asian-style dishes quite a bit lately – take a look at my Asian Chicken Lettuce Wraps, for another quick 'bowl' dish there is my Keto Egg Roll in a Bowl, and for a fun snack, I've got Asian Chicken Wings.
Korean bowl recipes are often served with white rice, but my healthier, low-carb version is served over stir-fried cauliflower rice to cut the carbs (without sacrificing flavor). Using cauliflower is also an easy way to up your daily veggie servings.
I often have ground beef on hand because it is affordable and versatile. When I am short on time (or inspiration), I know I can put together a simple, tasty, and healthy meal for my family in very little time. This particular keto Korean Beef with Cauliflower Rice recipe comes together in under 20 minutes!
Cauliflower Rice
You can make your own cauliflower rice, or buy pre-made (fresh or frozen). Either option works well. If you use frozen riced cauliflower, it may take a little longer to cook.
A quick tip: Cook your cauliflower over medium-high heat. This way you will fry the cauliflower rather than steaming it. This will help reduce the cauliflower smell and improve the flavor and texture.
What to serve with Korean Beef with Cauliflower Rice
This low-carb Korean Beef Bowl is a complete meal as it is, but you can dress it up with shredded cabbage, and sliced avocado, or top it with a fried egg (or add all three!)
This is also a great meal to make in bulk as both the Korean ground beef and the cauli rice stand up well in the fridge for up to three days. I will often cook extra ground beef and then stir-fry the cauliflower rice fresh on a large skillet for each meal – but this is just a personal preference.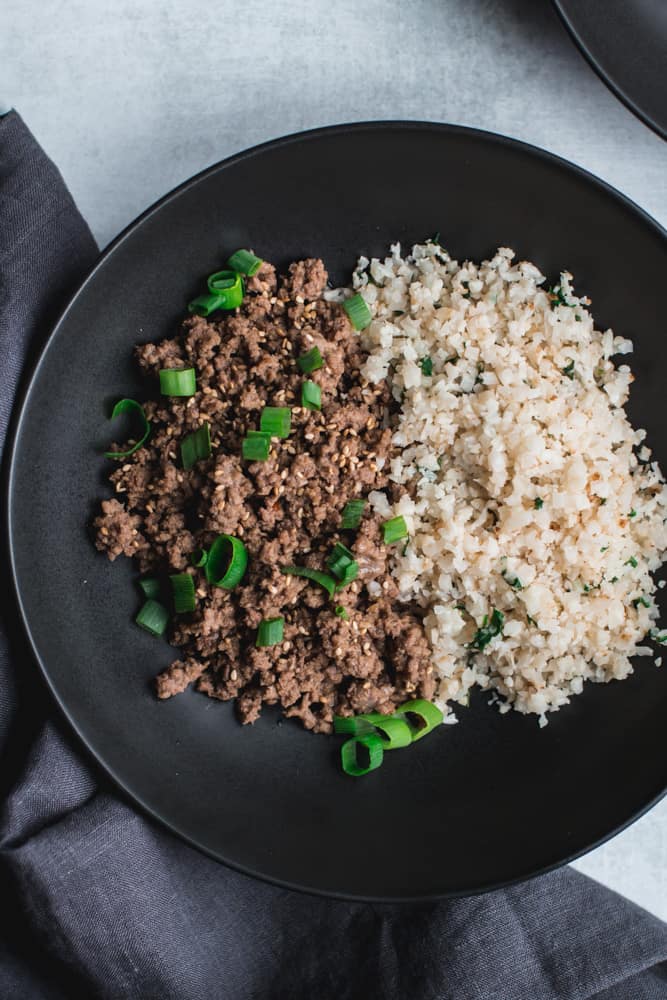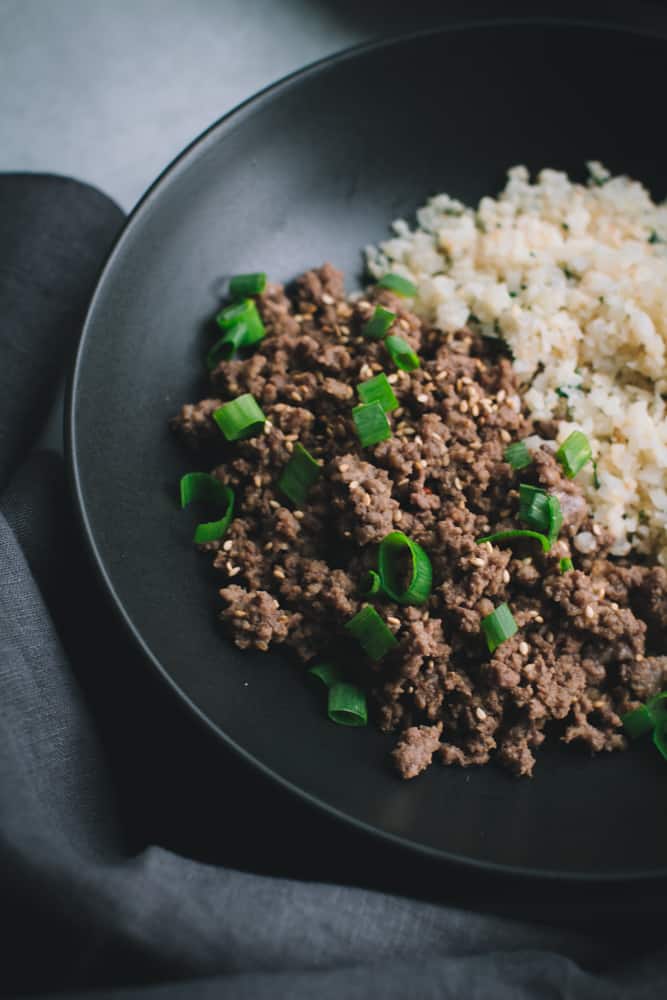 More Keto Recipes to try: