I don't know what it is about this salad, but it's on repeat, all summer long. The Best Keto Summer Salad is so easy to make and full of flavor; you won't be able to stop eating it.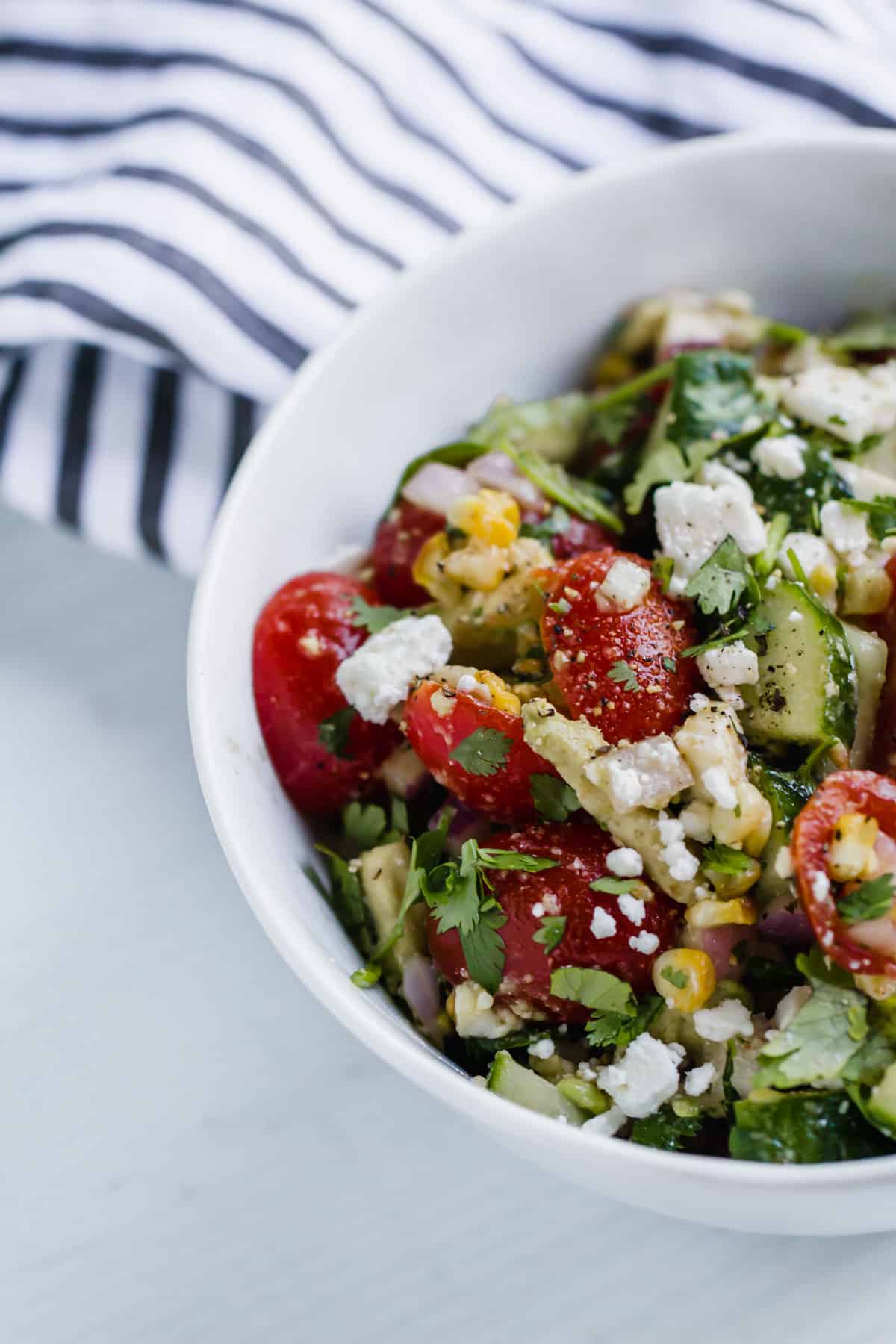 I don't even know where I found this salad recipe. I didn't make it up myself. I made it years ago and saved it to my Pepper Plate recipe app. I used to use that app all the time to collect recipes from the internet that I wanted to make.
Can you imagine how addicting that can get? There are sooo many blogs and free recipes on the internet, and I would spend hours saving recipes. Did I make them all? No, but I was surprised when I went back for this recipe of how many of them I have tried. A lot of them are not Keto-friendly because I wasn't following Keto back then, however many of them can be altered to be Keto-friendly, such as this one.
The Best Summer Salad has to include corn; however, if you are keto, you can omit it altogether or use one ear of corn. One ear of corn has 17g of total carbs, and with one serving of this salad, that is very low. Besides corn, this salad has tomatoes, cucumbers, avocado, onions, and cilantro!
The dressing is tangy and pairs so well with all of the vegetables. Not to mention the feta; Feta is a sheep's cheese, so it's not as bad as cow's milk cheese, however, it's easy to omit as well.
The Best Summer Salad goes perfect with any BBQ meal. Pair it with Tequila Lime Chicken, Tandoori Chicken, BBQ Ribs, Steak, Pork, or Jerk Chicken. You will not be disappointed.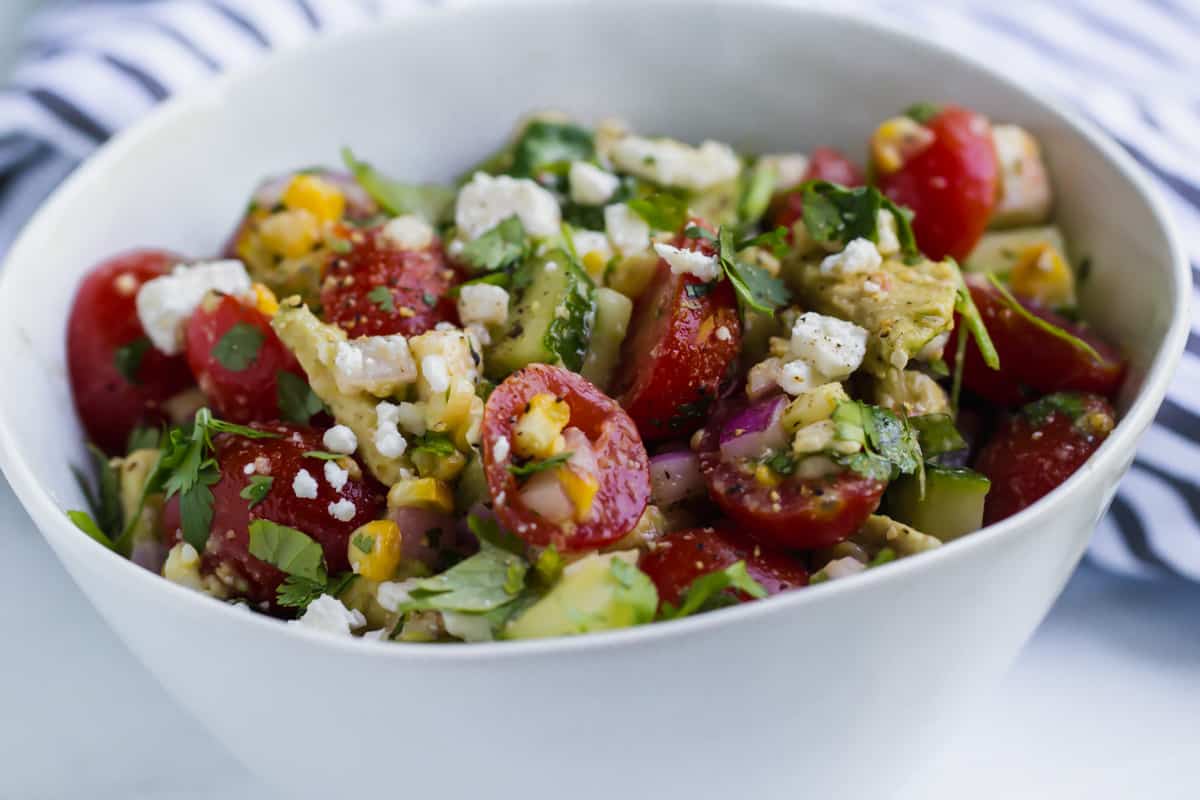 Tips to make The Best Keto Summer Salad
Grill the corn first
Grilling the corn gives it char, and it tastes more like summer. It's amazing.
Double the dressing if you like a lot of dressing on your salad
I always double the dressing because it's so good.
Buy Medium Ripe Avocado
I know, avocados are so tricky. They are never ready and when they are, they are too ripe. However, get medium ripe avocados for this salad or they will turn into mush.
Add the Avocado and Feta Cheese last minute
This will ensure the salad stays fresh and doesn't get mushy.
Each serving of this salad is 7g NET Carbs INCLUDING the corn. If you don't use the corn its 3g of NET Carbs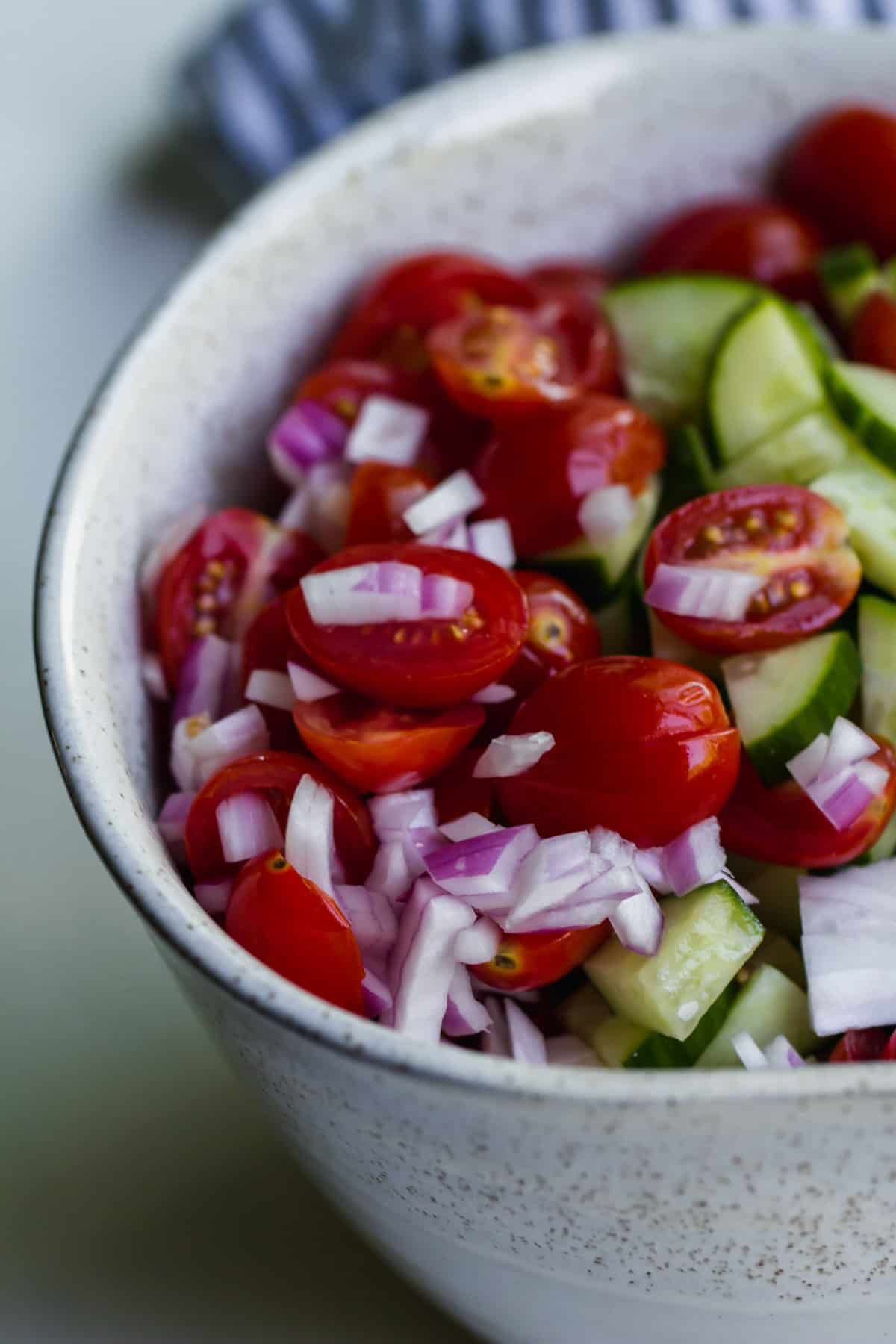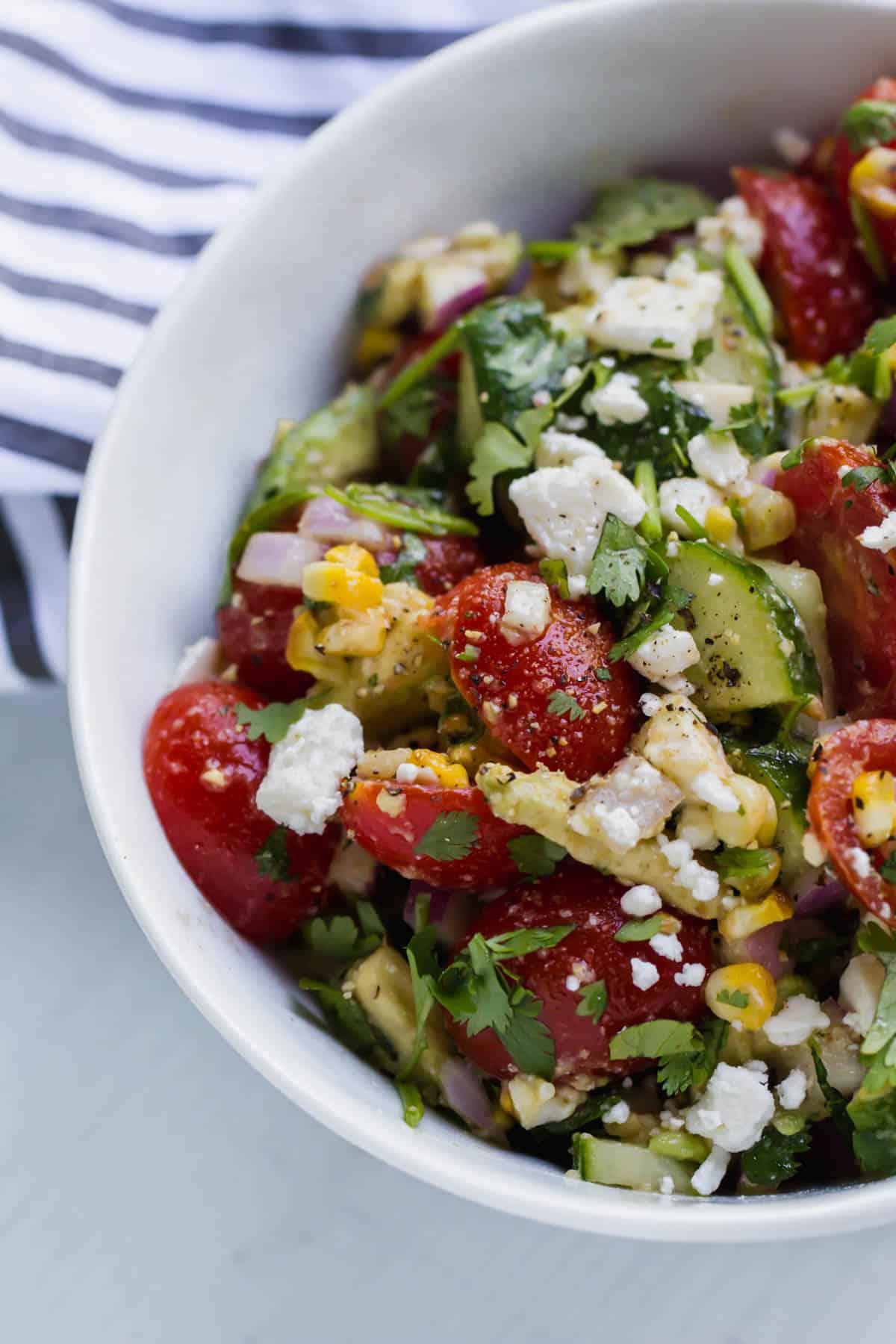 More Keto Recipes to try: