Fancy enough for a weekend dinner party, but easy enough for a quick weeknight dinner, this simple Keto Grilled Greek Lamb Chops recipe is one of my favorites for summertime.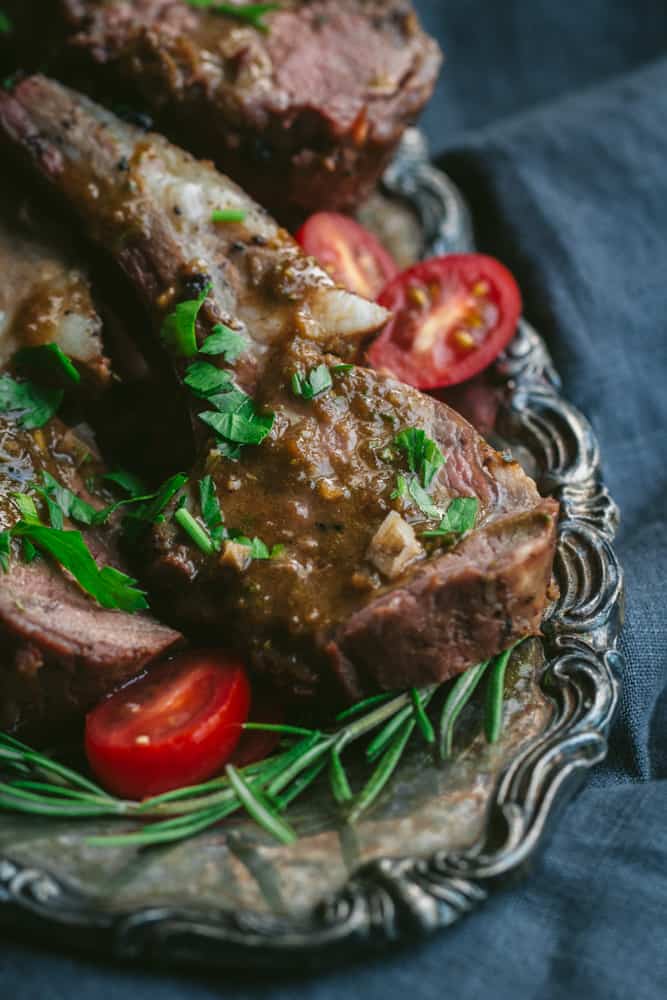 The Greek-style marinade I have used can be used for pretty much any meat, but it works especially well on lamb. The combination of Mediterranean flavors – olive oil, lemon juice, parsley, and garlic – complement lamb so beautifully. The freshness of the parsley contrasts with the richness of the lamb.
Using Parsley In Cooking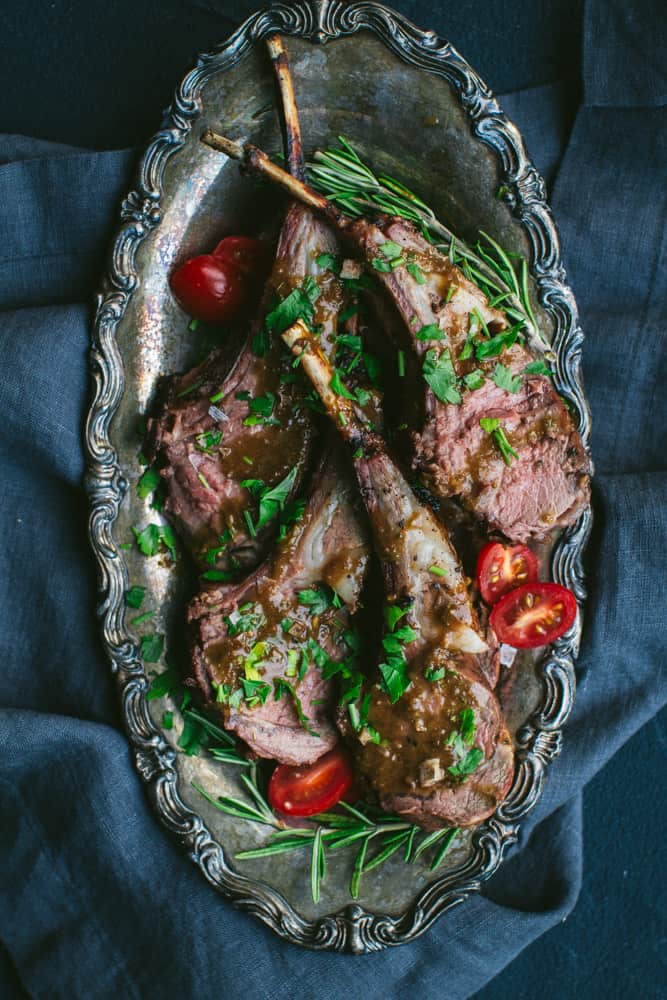 Parsley is native to the Mediterranean. It is used extensively in Greek cuisine and can be found all over Greece – growing wild, as well as in pots and in gardens.
Parsley tends to lose its scent quickly, so it would be preferable if you had your own plant so you can pick when you need it. (They are easy to take care of – I promise!)
With its clean, bright flavors, it has a tendency to 'brighten' the flavors around it. Use it fresh when you can, as dried parsley loses its flavor.
The Health Benefits of Eating Lamb Chops on a Keto Diet
Lamb chops, also called lamb cutlets or loin chops are an excellent source of protein and healthy fats, making them a great addition to a keto diet. They are also a good source of vitamins and minerals, including iron, zinc, and vitamin B12.
When consumed as part of a well-rounded keto diet, lamb cutlets can provide numerous health benefits, such as supporting muscle growth and repair, boosting energy levels, and improving brain function.
Additionally, the healthy fats found in lamb cutlets can help promote satiety and reduce cravings, making them an ideal food for those following a low-carb, high-fat keto diet.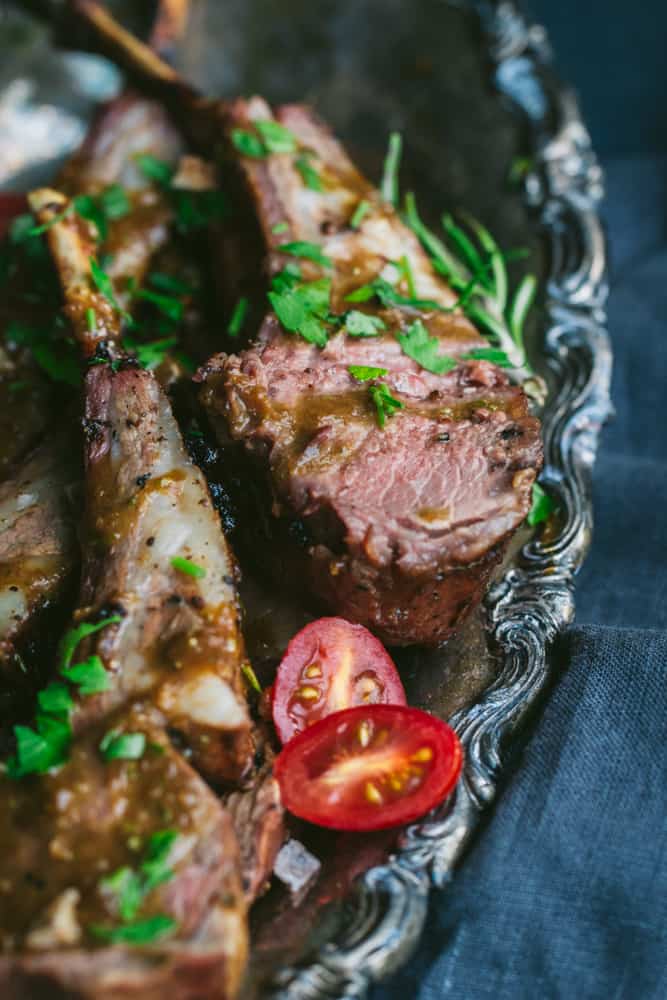 How to Choose the Best Quality Lamb for Your Keto Diet
When it comes to following a keto diet, choosing high-quality ingredients is key to ensuring that you're getting the best nutrition possible. This includes selecting the best cuts of lamb for your meals.
In this blog post, we'll go over what to look for when choosing lamb for your keto diet, including tips on selecting the right cut, checking for freshness, and choosing meat from pasture-raised animals. By following these guidelines, you can feel confident that you're getting the best quality lamb for your keto meals.
Tips for Choosing the Best Quality Lamb
Look for pasture-raised lamb: Grass-fed, pasture-raised lamb is typically higher in nutrients and healthier fats, making it a great choice for a keto diet.
Choose the right cut: Some cuts of lamb, such as the leg and loin, are leaner and lower in fat, while other cuts, such as the shoulder, are fattier. For a keto diet, you'll want to choose cuts that are higher in fat, such as loin chops or shoulder.
Check for freshness: When selecting lamb, look for meat that is bright red and firm to the touch. Avoid meat that is discolored, mushy, or has a strong odor.
Consider the source: If possible, choose lamb that is locally sourced or from a reputable supplier. This can help ensure that the meat is of high quality and has been raised in a humane and sustainable manner.
Avoid processed meats: Processed lamb products, such as lamb sausages or deli meats, may contain added sugars or other ingredients that are not keto-friendly. Stick to whole cuts of lamb for the best nutrition and taste.
By following these tips, you can choose the best quality lamb for your keto diet and create delicious, healthy meals that support your health and wellness goals.
Preparing Lamb Chops in Advance for the Week
Meal prepping lamb chops in advance for the week is a great way to save time and ensure that you have a delicious and nutritious meal ready to go whenever you need it. With a few simple tips and tricks, you can prep your loin chops quickly and efficiently, so they stay fresh and flavorful all week long.
Meal Prep Tips:
Choose high-quality lamb chops: To ensure that your lamb chops taste delicious and are easy to prep, it's essential to start with high-quality meat. Look for loin chops that are fresh, well-marbled, and have a deep red color.
Season your lamb chops ahead of time: To save time during the week, season your loin chops with your favorite spices and herbs in advance. This will help infuse the flavors into the meat and make it more flavorful.
Store your lamb chops properly: To keep your loin chops fresh and flavorful throughout the week, store them in an airtight container or resealable plastic bag in the refrigerator. If you're planning on freezing your lamb chops, make sure to wrap them tightly in plastic wrap or aluminum foil before placing them in the freezer.
Cook your lamb chops to the right temperature: When it's time to cook your loin chops, make sure to cook them to the right temperature to ensure they're safe to eat. The internal temperature of lamb chops should reach 145°F (63°C) for medium-rare, 160°F (71°C) for medium, and 170°F (77°C) for well-done.
Reheat your lamb chops carefully: If you're reheating your loin chops, do so slowly over low heat to avoid overcooking them. You can also add a small amount of liquid, such as broth or water, to the pan to help keep the meat moist.
By following these tips, you can meal prep your loin chops in advance for the week and enjoy delicious, healthy, and convenient meals all week long.
How Long Do Lamb Chops Take To Cook?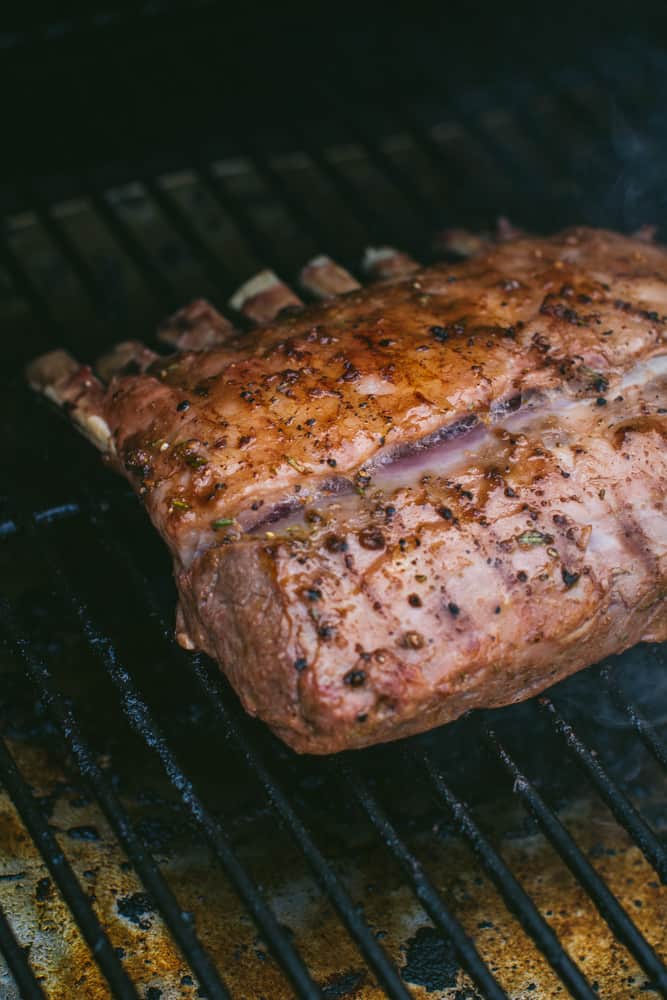 In this recipe, we will be grilling the loin chops. You want to grill the chops until they reach 130 degrees F (for medium-rare), or 140 degrees F if you want them done well.
Grilling the loin chops for 4 minutes per side for medium-rare (depending on the thickness) should be sufficient.
A meat thermometer is very handy for recipes like this, to make sure your meat is cooked enough and safe to eat. Insert the thermometer in the thickest part of the meat.
Once cooked, let the chops rest for 5 minutes before serving.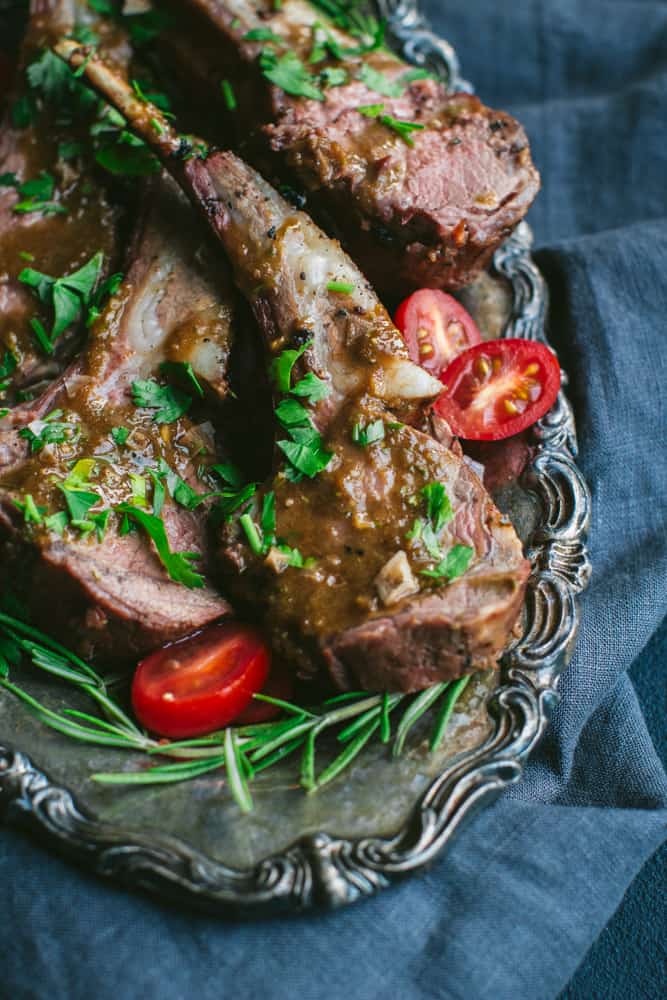 How to Make the Perfect Grilled Lamb Chops
1. Prepare the meat for grilling
Pat dry the lamb chops with a paper towel. Mix all of the marinade ingredients together in a bowl.
Combine the olive oil, lemon juice, fresh parsley, minced garlic, salt, and pepper.
Pour the marinade over the rack of lamb chops in a baking dish. Rub all over the meat. Cover and let them marinate overnight or for an hour.
2. Grill the Lamb
Preheat grill to 400 degrees F. Grill chops until they reach 130 degrees F or 140 degrees F if you want them done well. 4 minutes per side depending on the thickness.
3. Serve and Enjoy!
Serve the grilled lamb with more herbs, extra lemon, and tomatoes.
What To Serve With Grilled Lamb Chops?
For a Greek-inspired meal, topped the grilled lamb chops with tzatziki and serve with a crisp Greek side salad.
My Garlic Parmesan Roasted Cauliflower also makes a great side dish for grilled lamb chops.
Did you love this grilled lamb recipe?
This grilled lamb chops recipe has so much flavor and is super delicious! It's the perfect dish for summer if you're celebrating a special occasion with your family. Be ready for your outdoor grill!
More Keto Recipes to try: