If you love pancakes and blueberries, these Clean Keto Blueberry Pancakes will become your next favorite keto breakfast!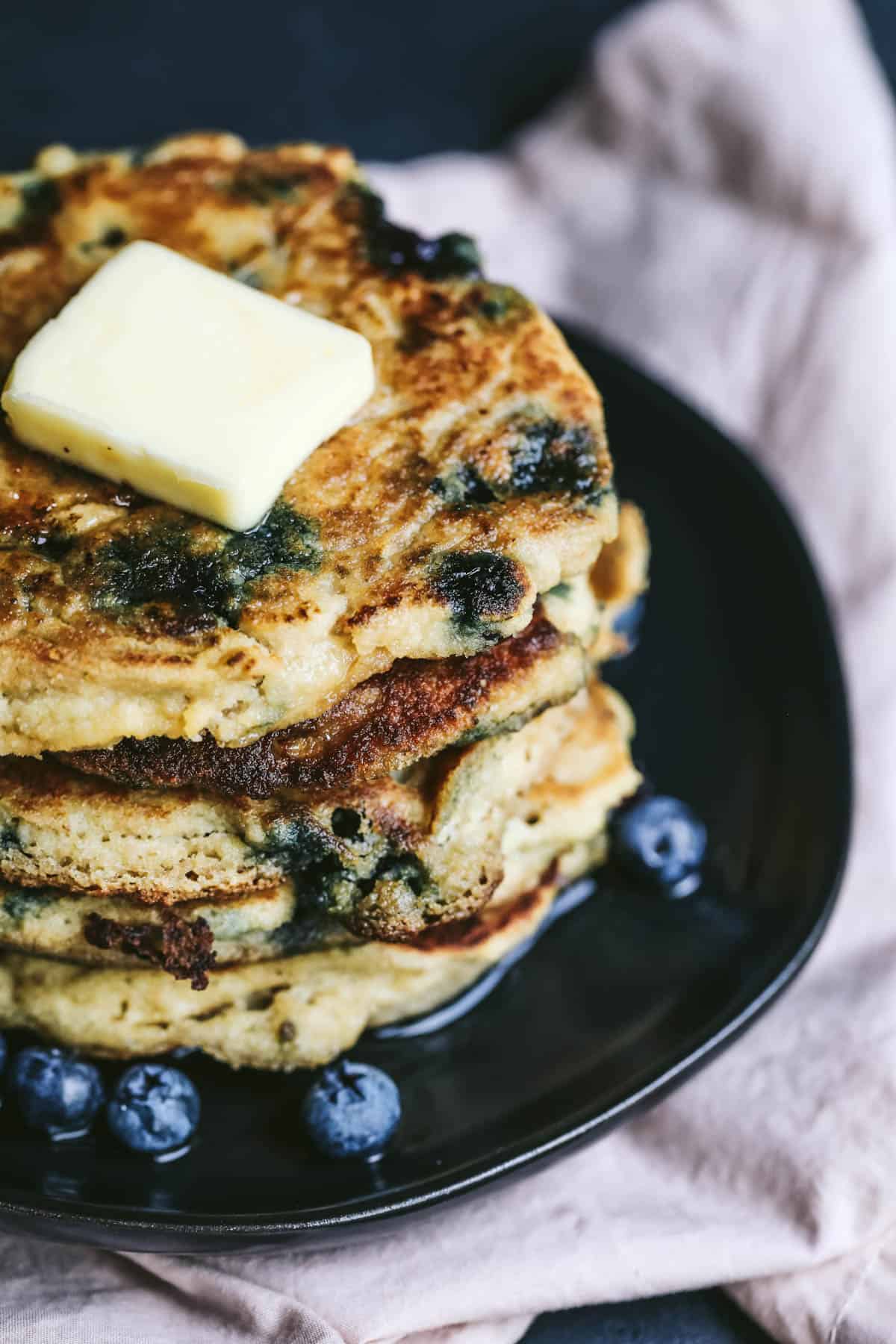 Congrats! Your search for the best Clean Keto Pancake recipe is over.
I have found the recipe that makes the Clean Keto Blueberry Pancakes, and I am never making them any other way again. This is my new favorite breakfast!
Let me start by saying I love eggs and bacon for breakfast. After all, it is such a quick and easy Keto meal. I also love a good keto egg muffin.
However, it is nice to change things up a bit every here and there. Variety is the spice of life.
Since I've been doing Keto for a while, I've experimented with many pancake recipes.
I had given up on pancakes. After all, I thought, maybe some things are not meant to taste good when you try to make them healthy.
Obviously, I was wrong because this recipe is a winner. In comparison, while most of the keto pancake recipes I tried looked and tasted like hockey pucks, these are light and fluffy.
In summary, I hope that you are as excited as I was about the best Keto pancake recipe. After all, pancakes are such a great comfort food, and it is nice to know you can still enjoy them on a keto diet.
How to make Clean Keto Blueberry Pancakes
1. Gather all of your ingredients.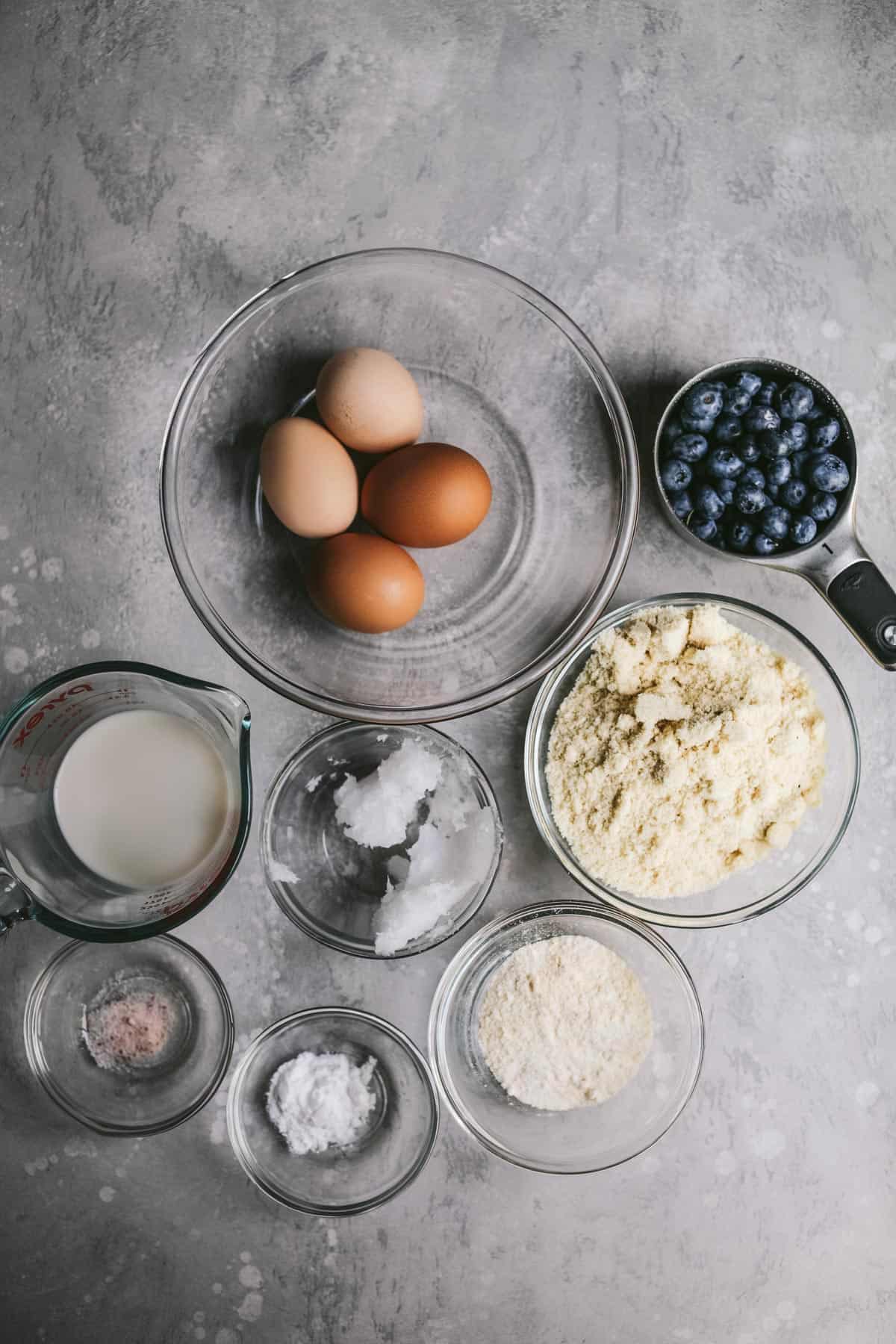 2. Combine the dry ingredients in one bowl and the wet ingredients in another bowl. Pour the wet ingredients into the dry ingredients and fold in the blueberries.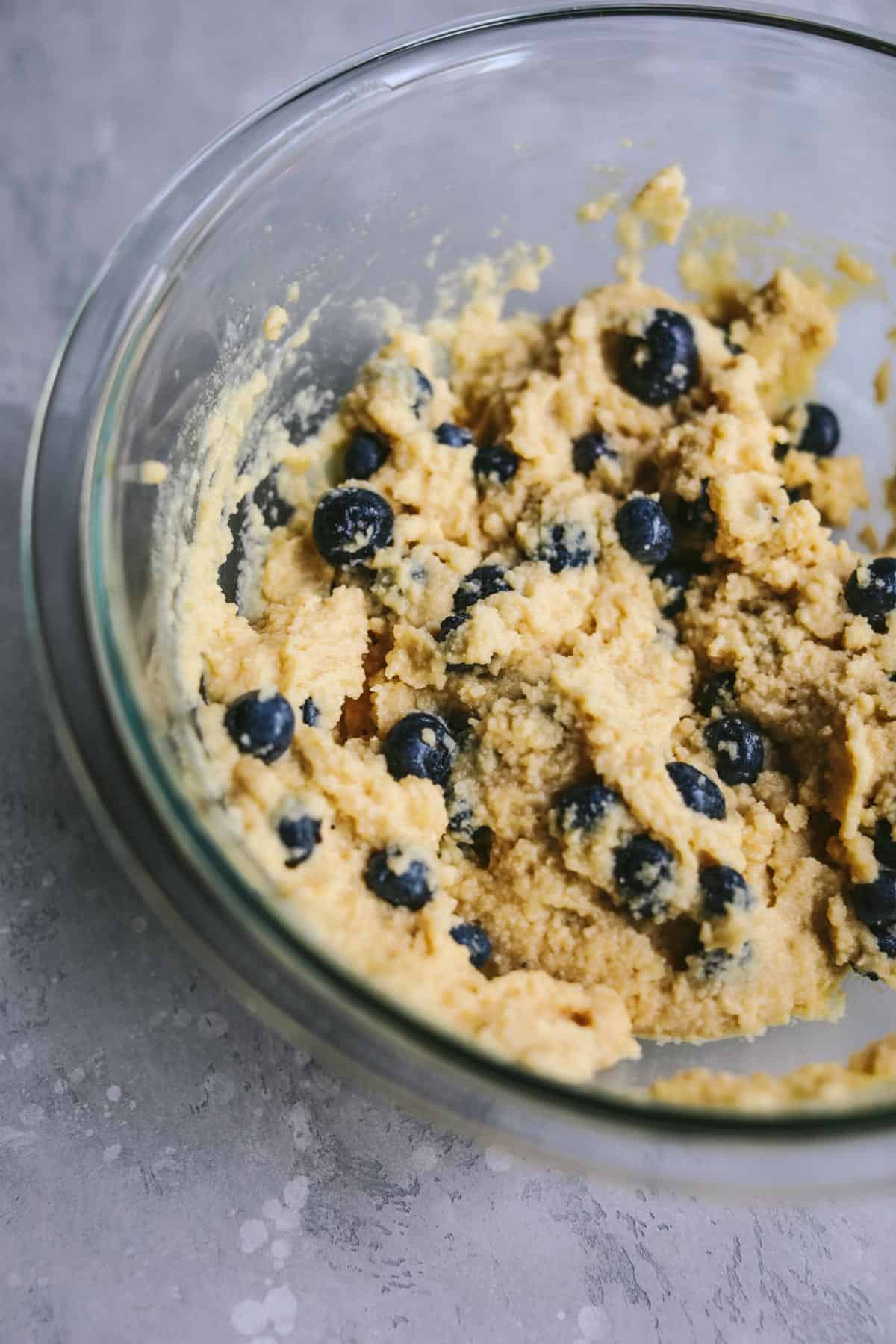 3. Scoop 1/4 cup of the batter into an oiled pan and cook for 2-3 minutes per side.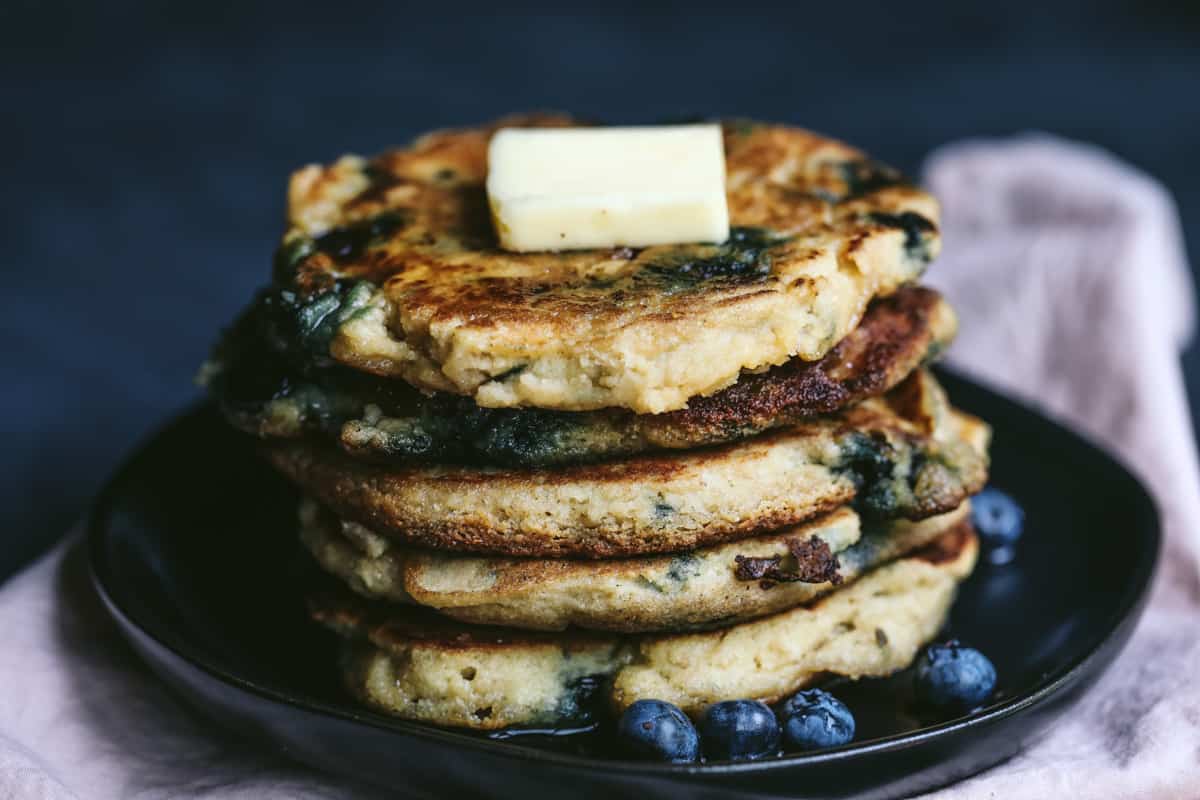 Check out my best keto breakfast recipes and more keto pancake recipes here.
More Keto Recipes to try: