Holy moly guacamole! These wings the bomb.com. If you love heat, you're gonna be obsessed with these Spicy Smoked Wings.
Ok, I have a confession. I love chicken wings. Like, I don't even have any shame when it comes to eating chicken wings. I'm not your "boneless wings so I don't get messy" kinda gal.
I'm all about the mess. Sauce it up, please.
If you are anything like me, you are going to dream about these chicken wings.
Luckily, my husband loves wings as much as I do and we both love spicy food so these were the highlight of our weekend.
Here's the deal; when you are following a sugar-free or keto diet, it's hard to find recipes that don't include any sugar or crap ingredients that are disguised as sugar (don't you hate that they do that?)
Fortunately for you, these chicken wings have no sugar in them, and no sugar substitutes. Let your gut rejoice! No spontaneous bathroom trips (or is that just me?)
So, let me first start off by saying that these chicken wings have an Asian flair to them so if you absolutely hate Asian food, you may not be as in love with these as I am. The more important question is, what is wrong with you? Who doesn't love Asian food?
Just kidding, we are all unique snowflakes.
Ok, let's get down to business.
How to make Spicy Smoked Chicken Wings
First and foremost, get you some good chicken wings. Call your favorite grocery store and ask them if you can have fresh wings. Frozen wings aren't as good.
This recipe calls for 3 lbs but I won't lie, they go fast so if you are serving more than 2 people, I highly recommend you double if not triple the recipe.
If you are sissy pants that can't stand the heat, I would go down to just one jalapeno and make sure you remove the seeds. You're welcome.
To get the best flavor out of these Spicy Smoked, it's very important that you marinate them in the sauce for at least an hour. It will be worth the wait so plan accordingly.
Last but not least, if you don't have a smoker, first off, go buy one right now. We have a Traeger and we love it.
If you aren't ready for that kind of commitment, you can bake these spicy chicken wings at 375 degrees for 30 min or so and then broil them at the end for a nice crisp.
What diets are these Wings compliant with?
These Spicy Smoked Chicken Wings are a green light if you are following any of these diets:
Keto
Low Carb
Gluten-Free
Paleo
Whole-30 (use Ghee instead of butter)
Carnivore
Sorry, these are not vegetarian or vegan.
Enjoy my friend!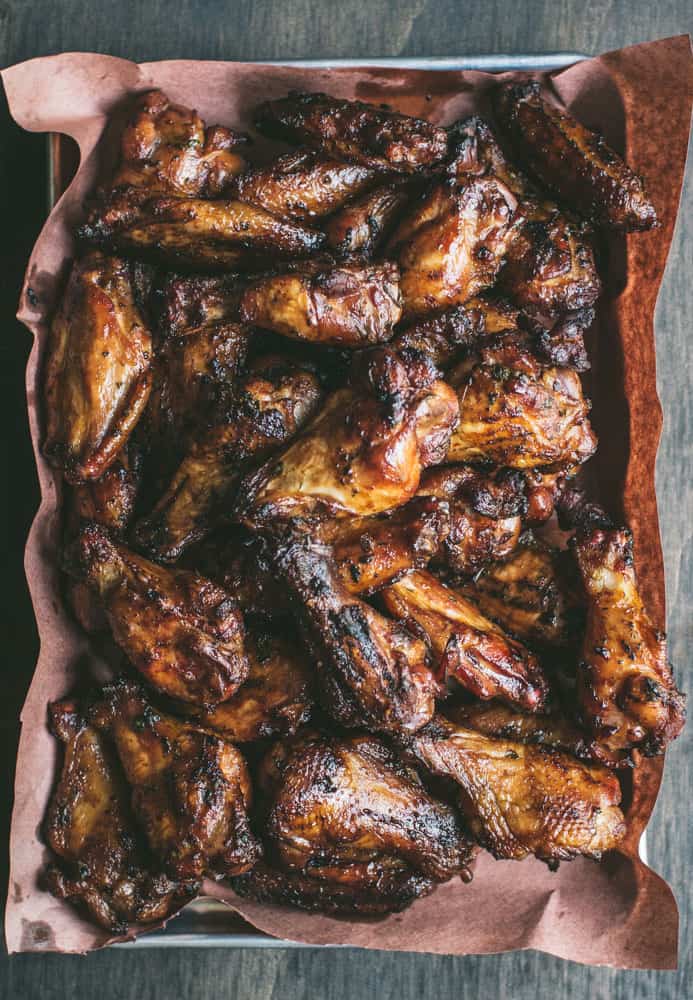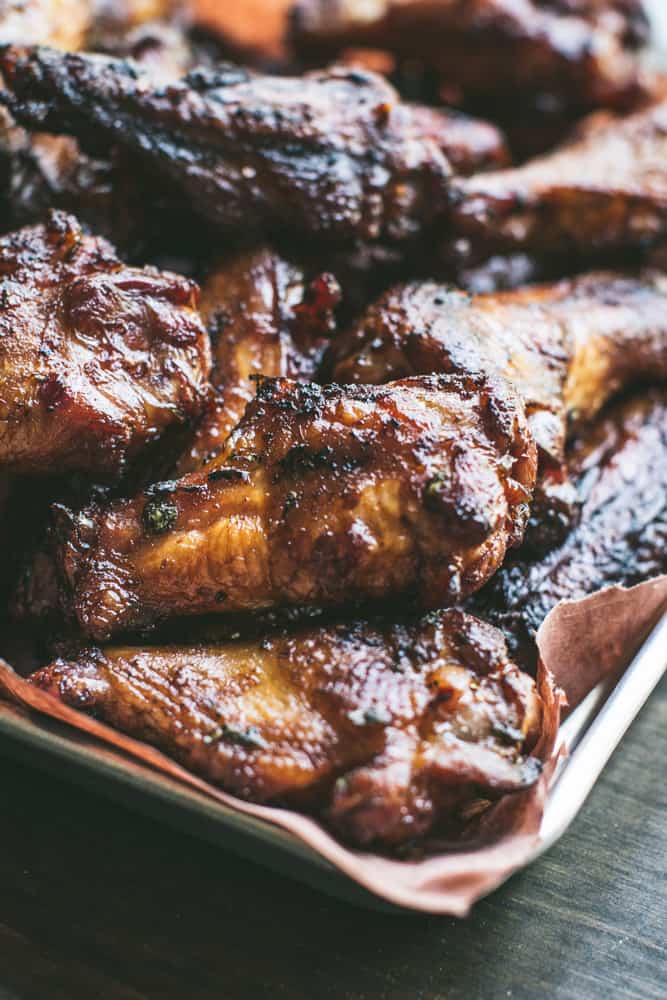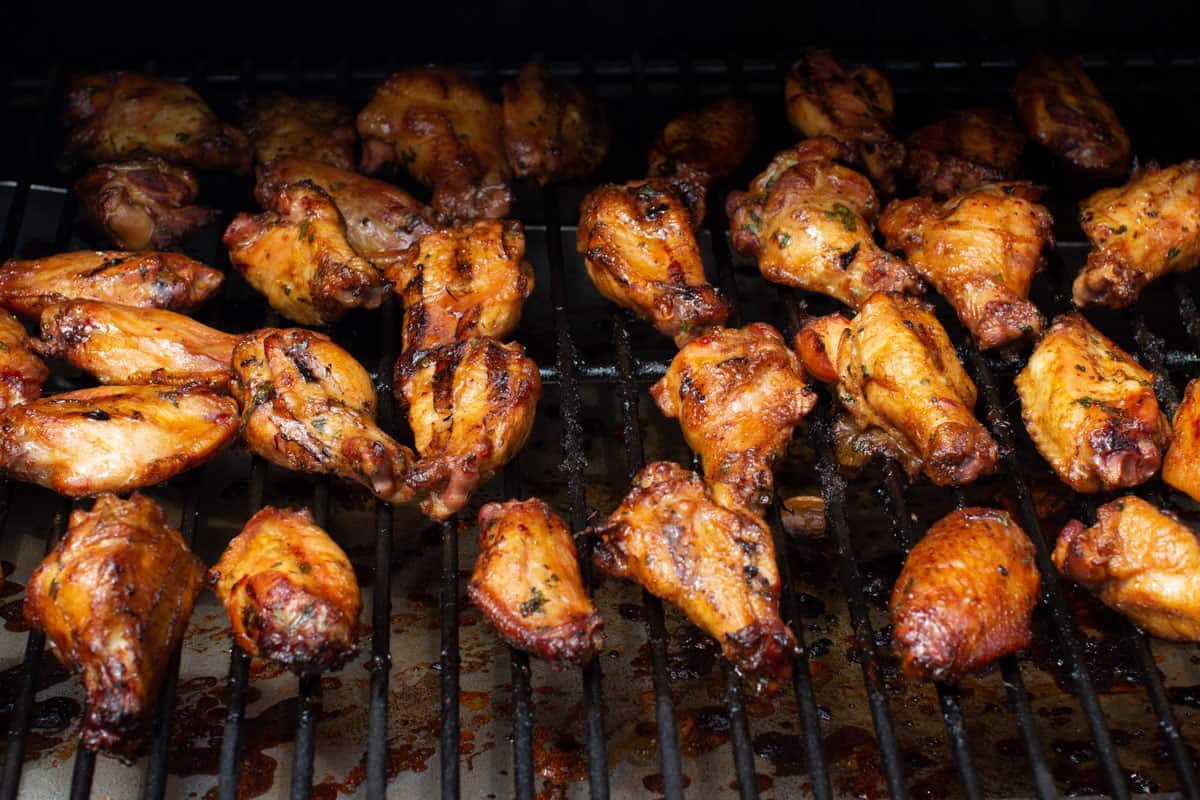 More Keto Recipes to try: