Don't be a jerk, make this Keto Jamaican Jerk Chicken. I had to. ????
Hello, there friends. The 4th of July is next week, and I'm thinking about what to make. So many ideas are floating in my head, and this Keto Jerk Chicken is at the top of the list.
I love Keto Jerk Chicken. We went to Jamaica years ago, and we ate it every day from a stand in the middle of the beach. I don't know how safe it was, but it was so good!
Fast forward almost five years, and here I am, posting a Keto Jerk Chicken recipe on my blog, which has become my full-time job!! WOW! How life changes in the most unexpected ways!
The thing with Jerk Chicken is you have to like spicy. If you want it to be authentic, you need to add scotch bonnet peppers or Habanero peppers. If you don't like spicy food, this recipe is not for you. Sure, you could omit the peppers, but it won't taste the way it's supposed to.
Even with 2-5 Habaneros, this chicken had the perfect heat. I wasn't trying to hose my tongue off with ice-cold water (although that makes it worse I've read).
Feel free to experiment with the spice by adding one pepper at a time when making the marinade and tasting it in between. Side note: If you are going to use your finger instead of a spoon, for the love of God, don't touch your eyes. You will hate life.
To make the marinade, combine all of the ingredients in a blender or food processor and blend. It's going to be liquid. Then, place all of the chicken thighs in a large bowl and pour the marinade over it. Make sure the marinade covers all of the chicken thighs.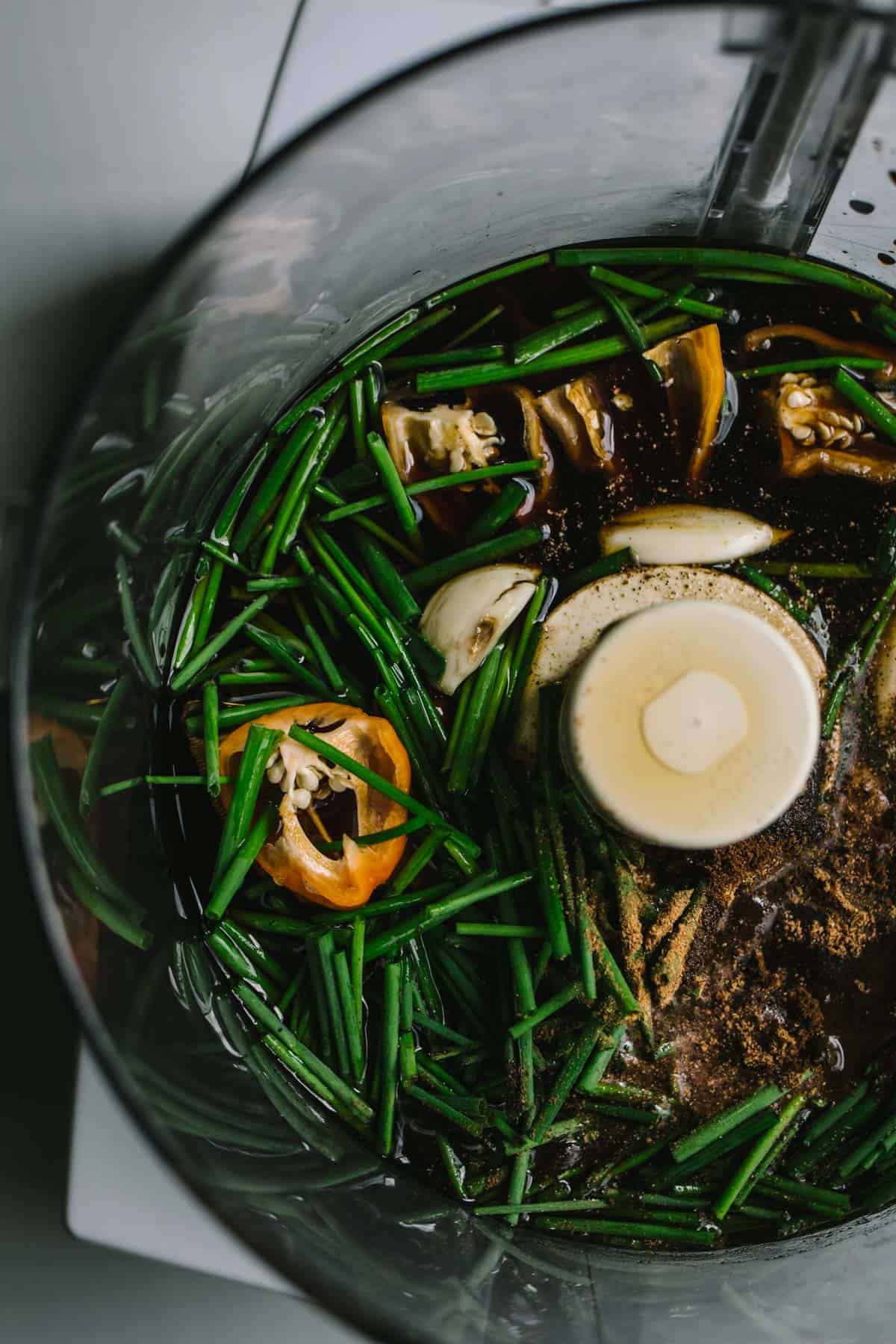 When it comes to how long you should marinate this Keto Jamaican Jerk Chicken, it will depend on how flavorful you want it to be and how much time you have. If you planned, marinating overnight would be ideal. However, if you are in a rush, an hour will be good enough. Plan accordingly.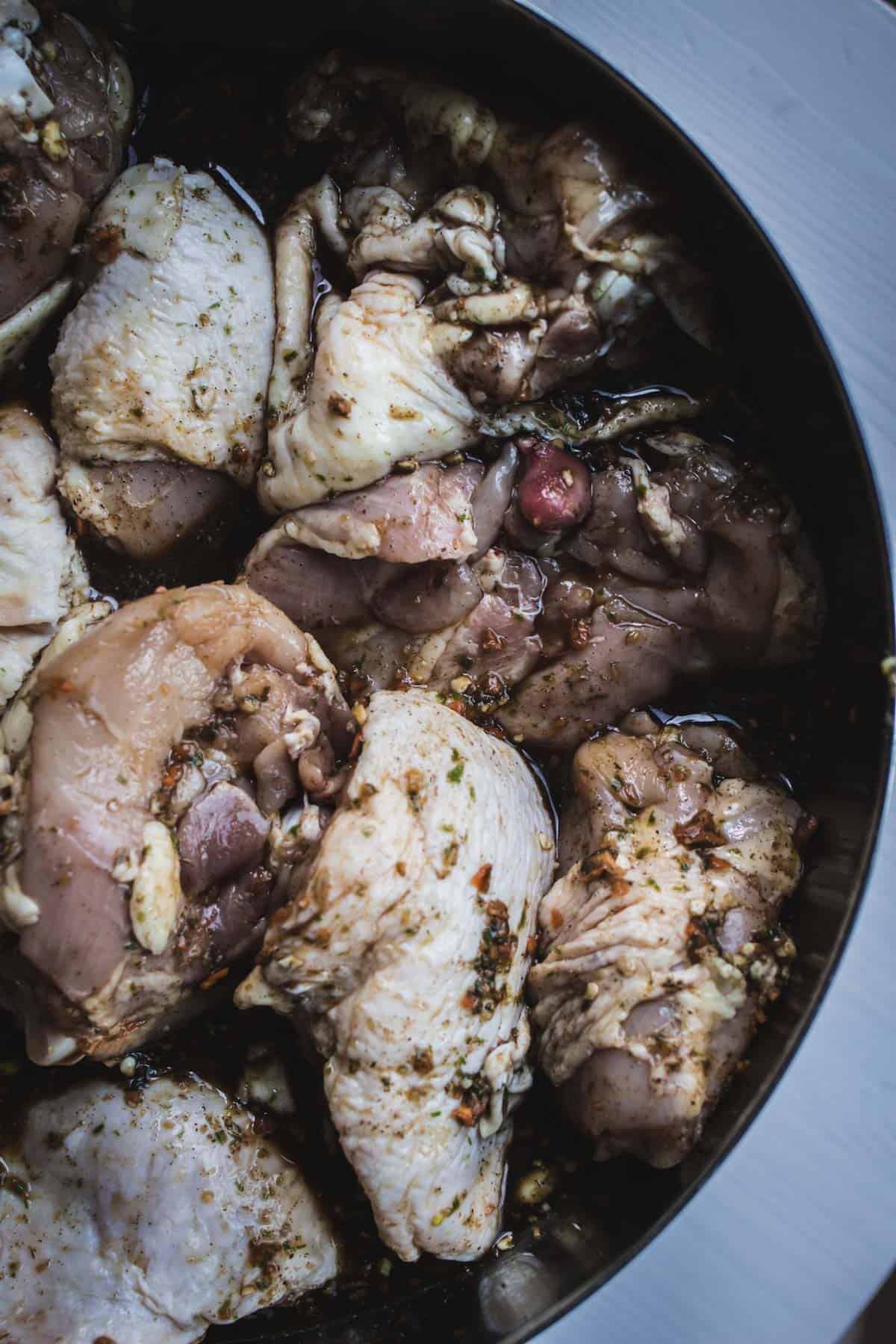 When it's time to grill the Keto Jerk Chicken, use tongs to remove the chicken from the bowl and once it's all on the grill, you can baste it with the marinade.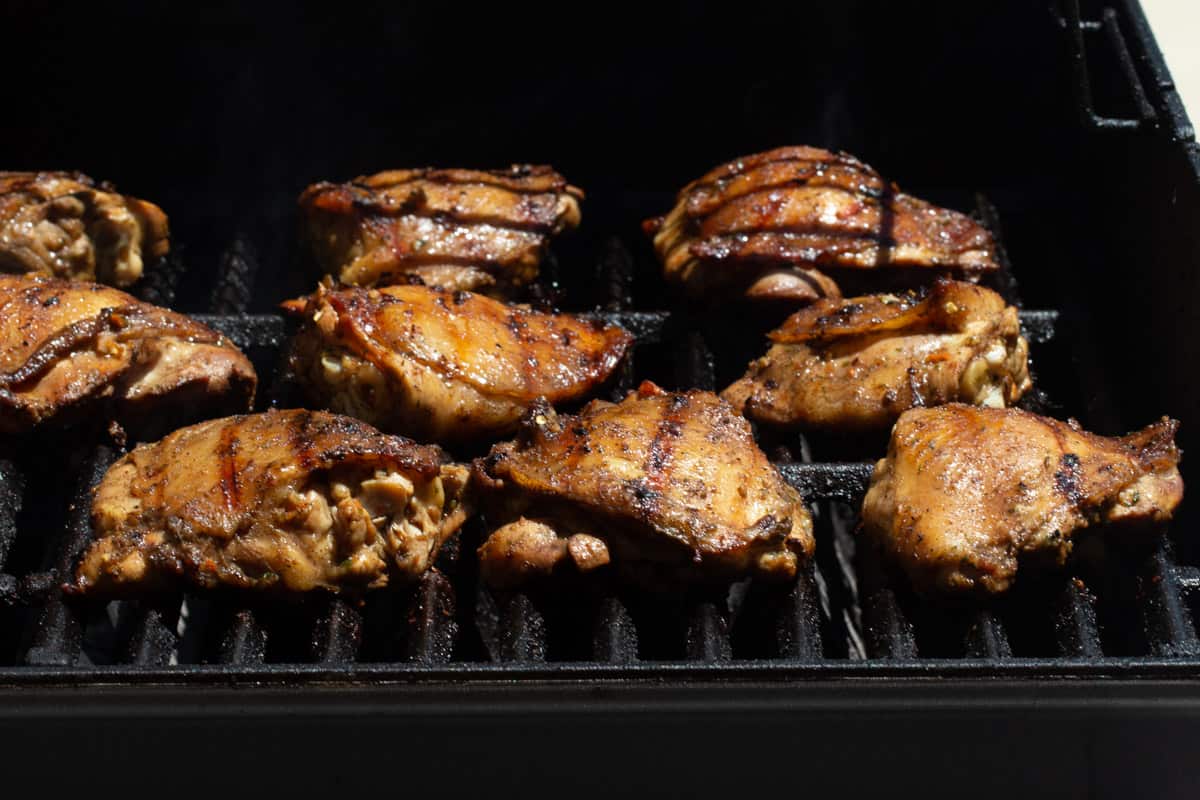 If you don't have a grill, you can bake the chicken pieces in the oven, the same rules apply. I would cook it at 375° until it reaches 165°F.
The time will depend on how big your thighs so make sure you use a thermometer. If you want the skin to be crispy and a bit charred, place it on broil for a few minutes.
Keto Jamaican Jerk Chicken pairs perfectly with my Cilantro Lime Cauliflower Rice, but you can eat it with whatever you want. It goes well with anything.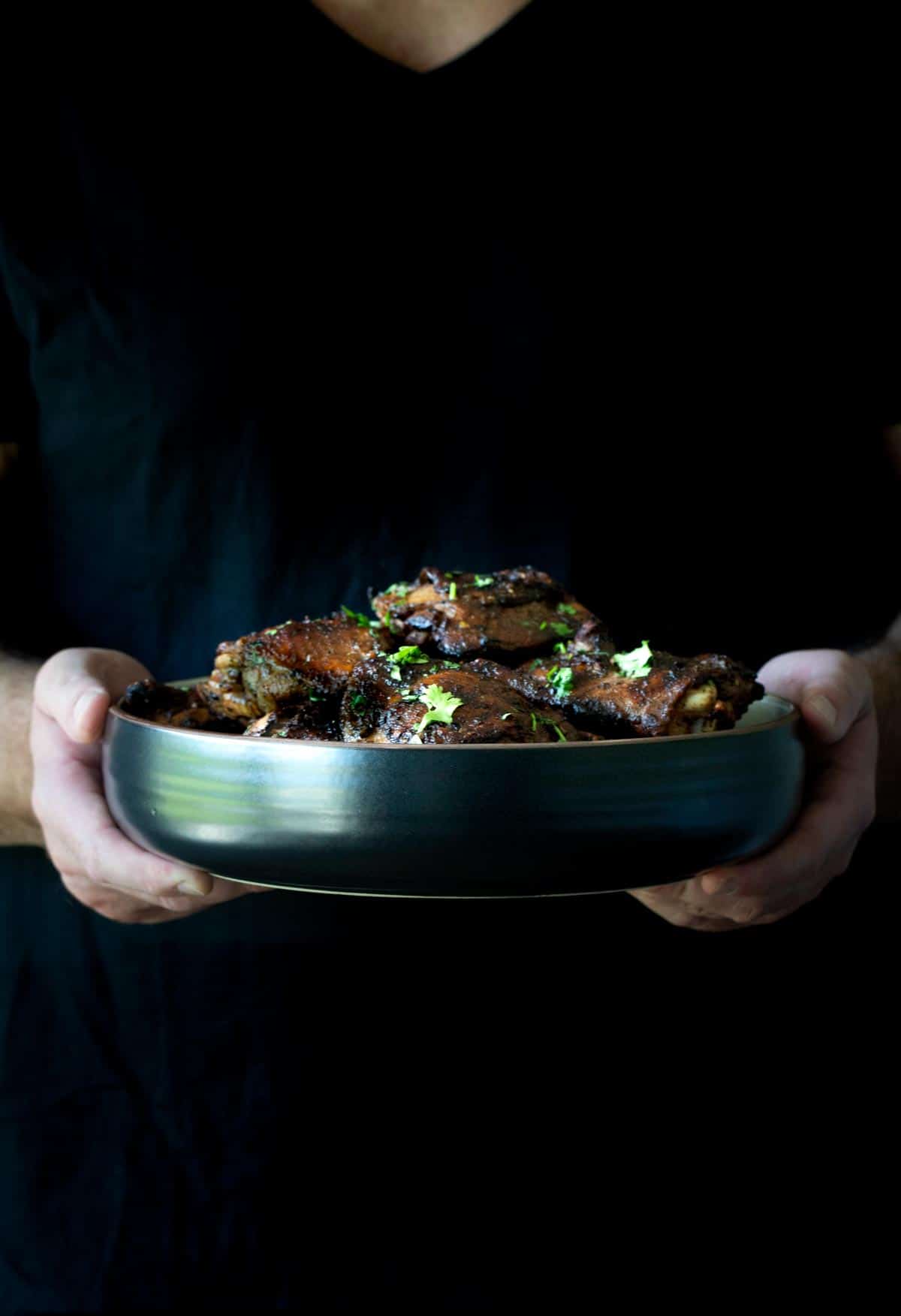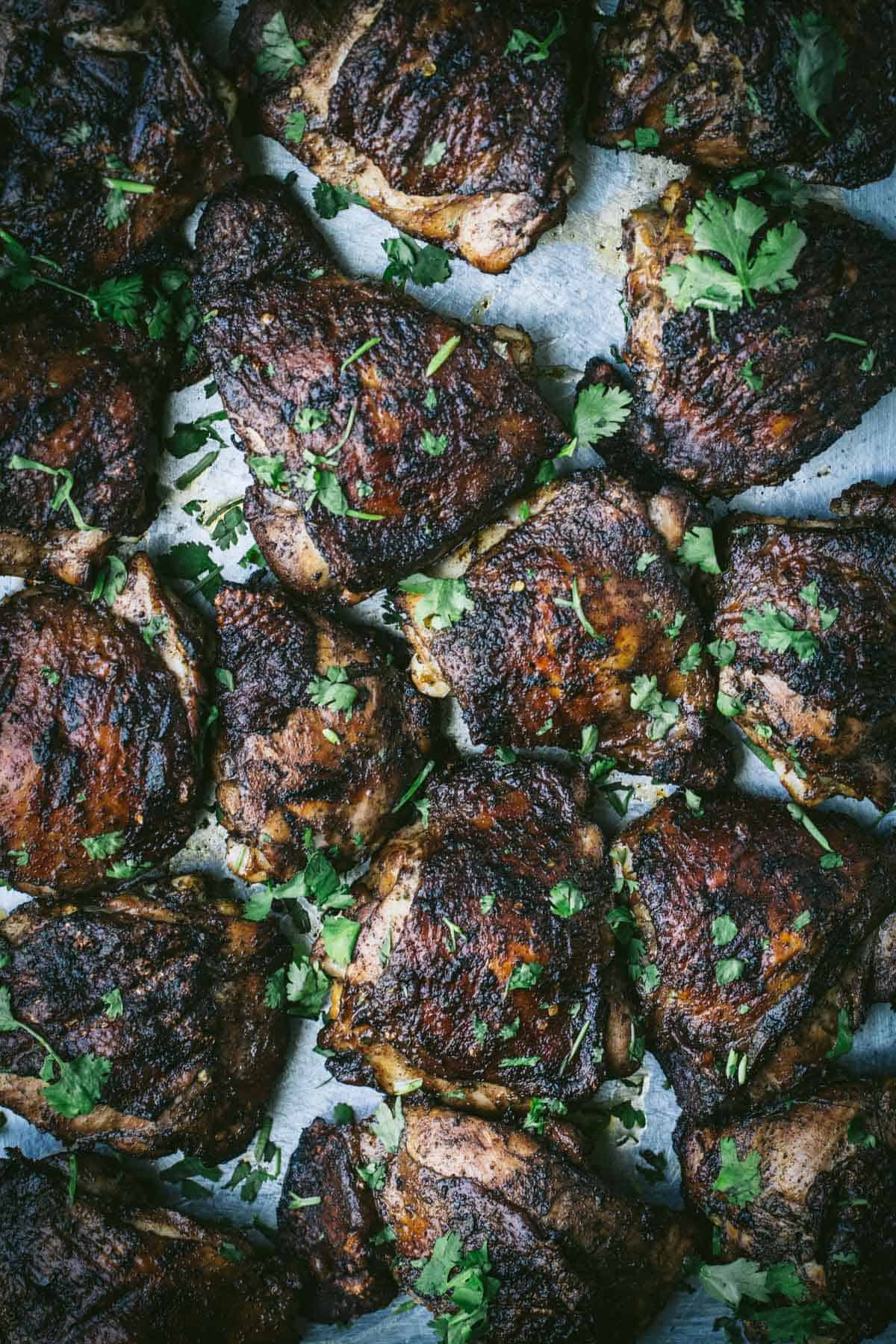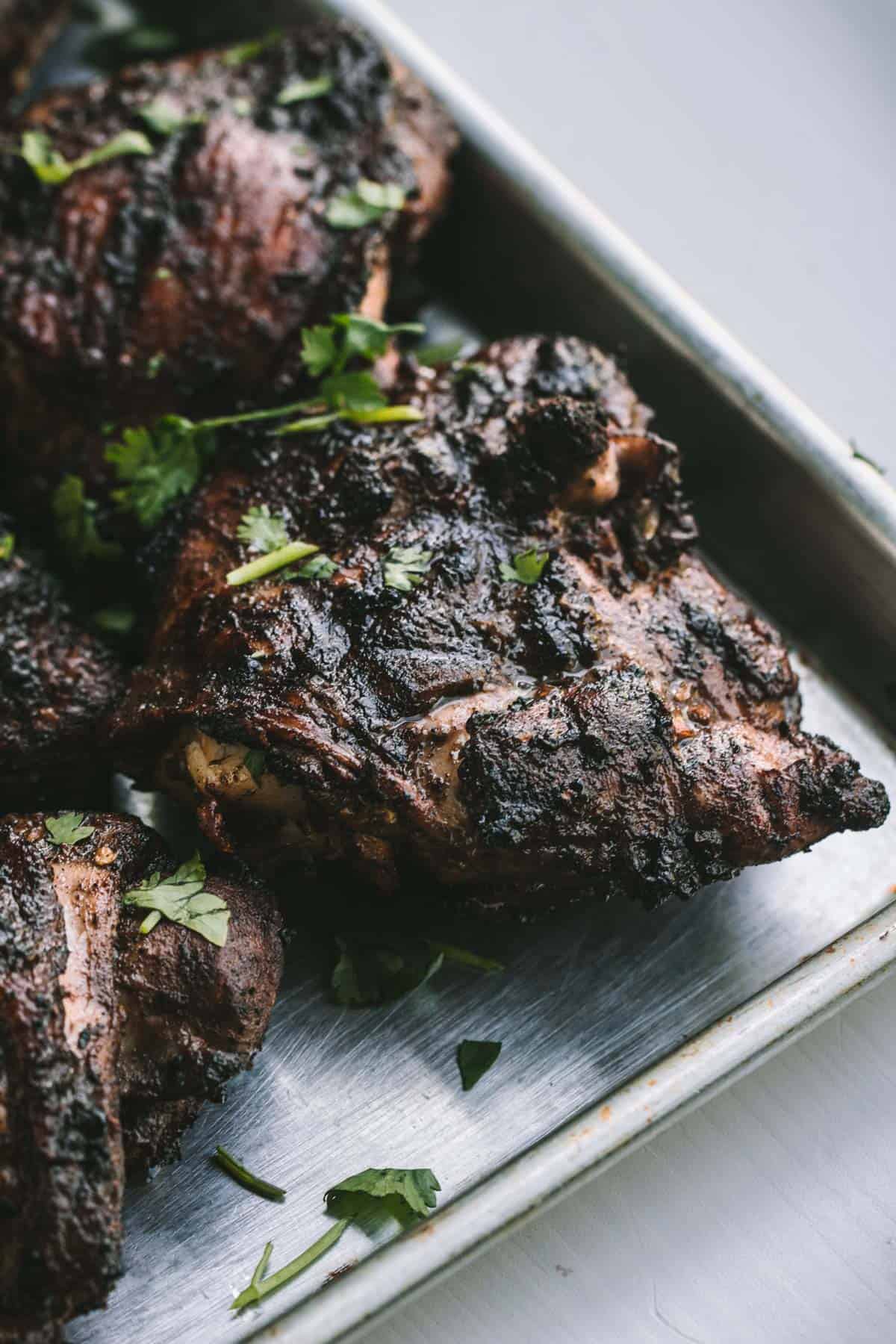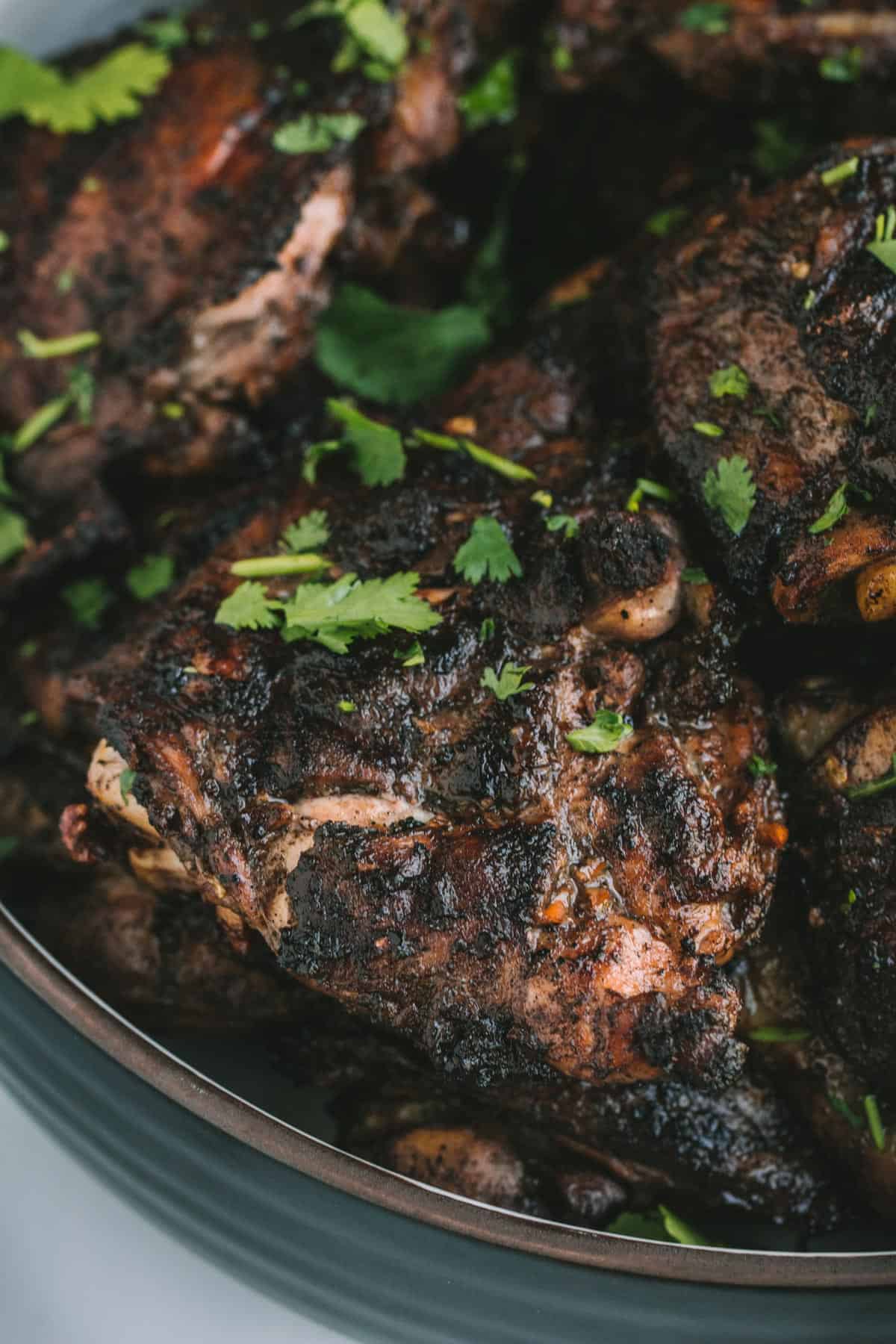 More Keto Recipes to try: