If you are looking for an amazing (and easy) dairy-free breakfast, then you've come to the right place. Check out this Clean Keto Blueberry Yogurt recipe!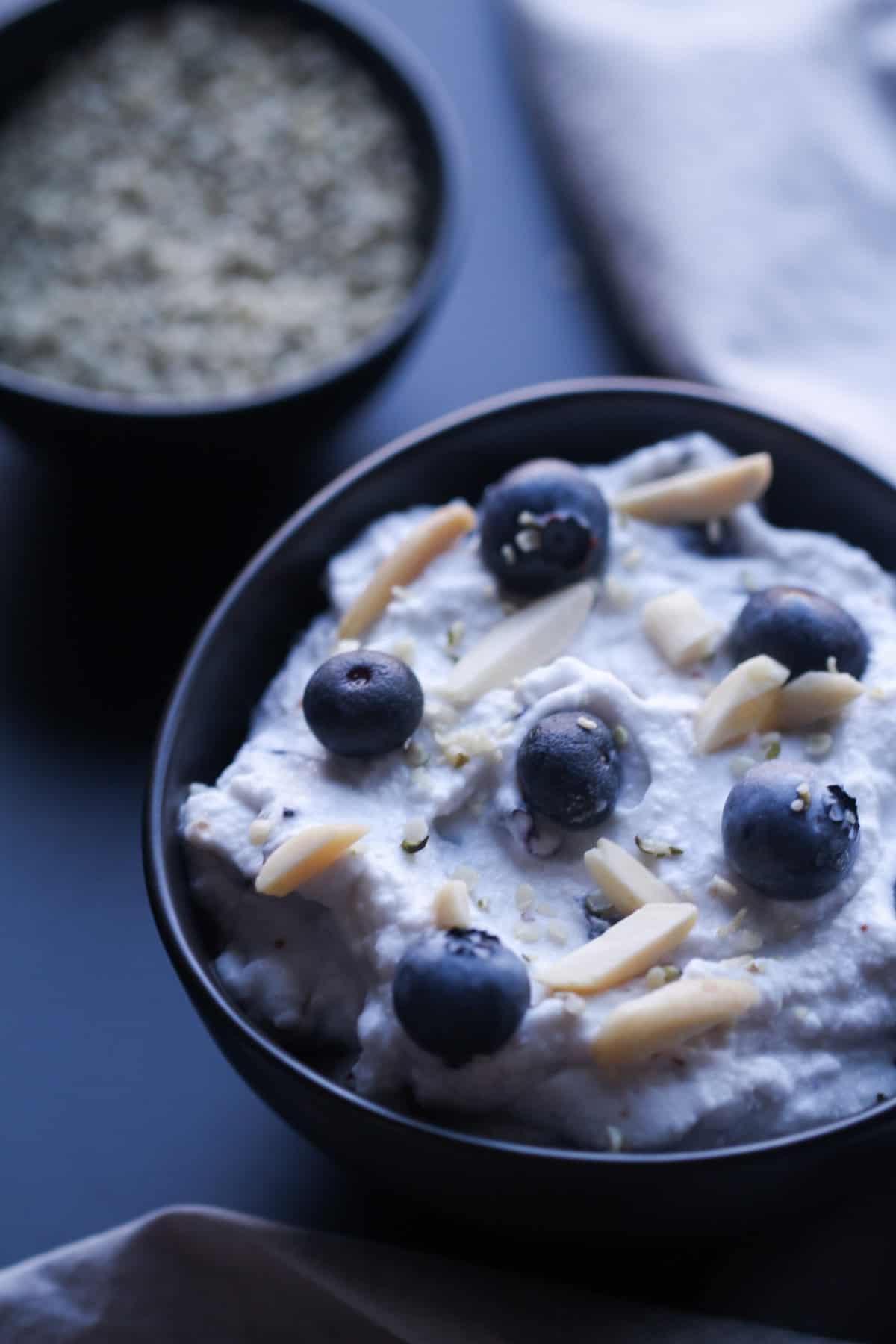 This clean keto blueberry yogurt is a low-carb and filling breakfast (or snack), using coconut cream, and blueberries, topped with hemp hearts, and slivered almonds for a bit of crunch (as well as protein and fiber).
Coconut cream makes an excellent substitute for yogurt. Some people make coconut yogurt with coconut cream and a probiotic capsule, but I love the flavor and texture of coconut cream just as it is.
Is coconut cream keto-friendly?
Coconut cream is dairy-free, gluten-free, paleo, and keto-approved. From your morning smoothie to rich curries, to decadent desserts – coconut cream is an excellent low-carb addition to your keto recipes. It's a tasty and easy way to increase your fat intake and meet your daily macros.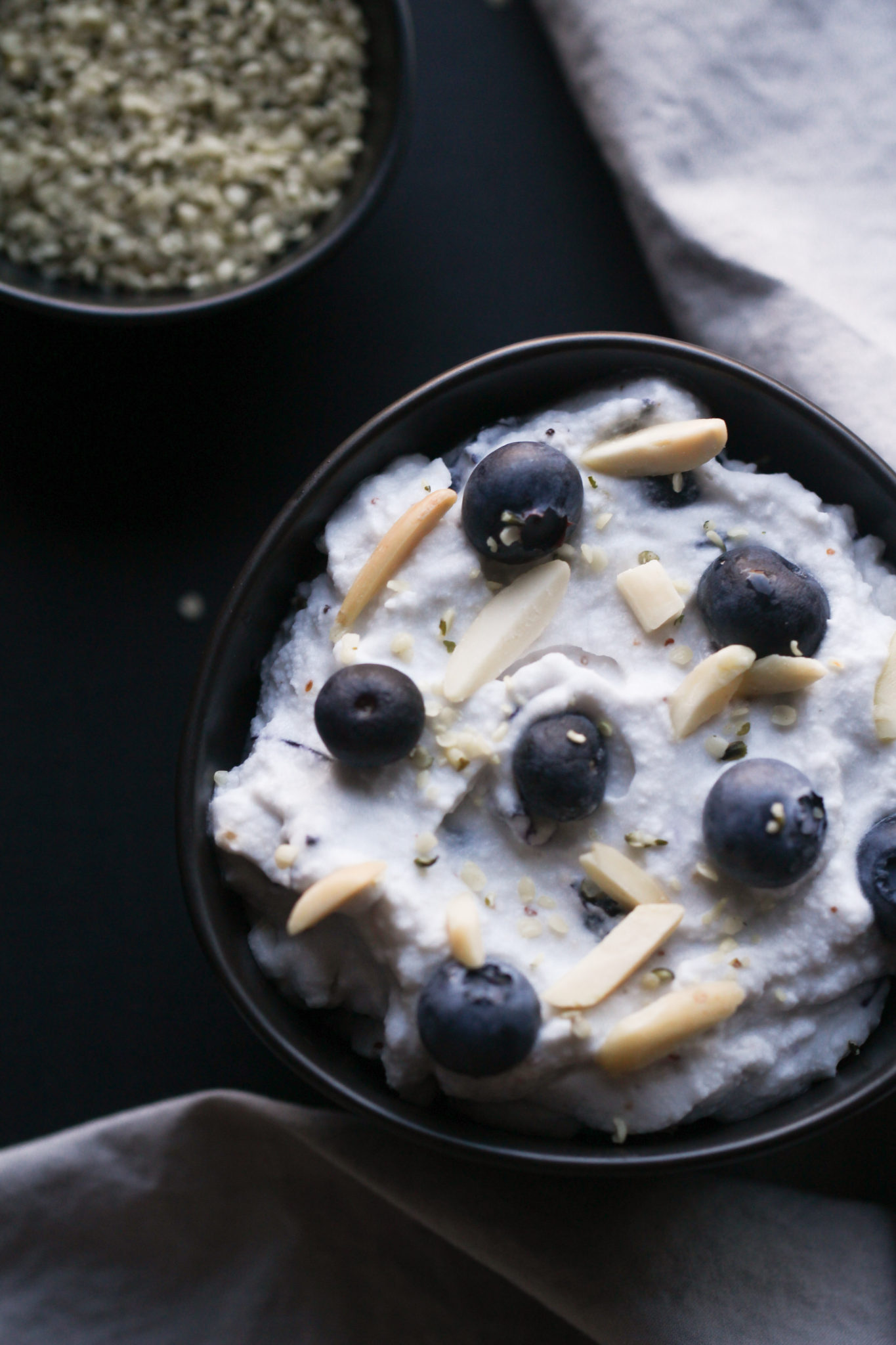 Benefits of coconut cream
Coconut cream is filled with nutritional benefits. The fat content will help you stay fuller for longer, and the creamy texture and rich flavor are very satiating.
It is an excellent source of potassium, which is critical for maintaining the health of every cell in your body.
Eating coconut cream could improve your cholesterol level, as one study found that people who consumed coconut milk lowered their LDL ("bad") cholesterol while their HDL ("good") cholesterol increased.
Coconut cream is a good source of healthy fats called medium-chain triglycerides (MCTs), which decrease appetite and increase energy.
Are blueberries keto-friendly?
Blueberries are keto-friendly, but the carbs can add up quickly so you'll need to pay attention to your serving sizes.
One ounce of blueberries (around one cup) has 3.4 net carbs.
What are hemp hearts?
Hemp hearts is another name for hemp seeds. Hemp hearts are actually nut and come from the hemp plant. They are high in protein, contain essential fatty acids, and have loads of other nutritional benefits.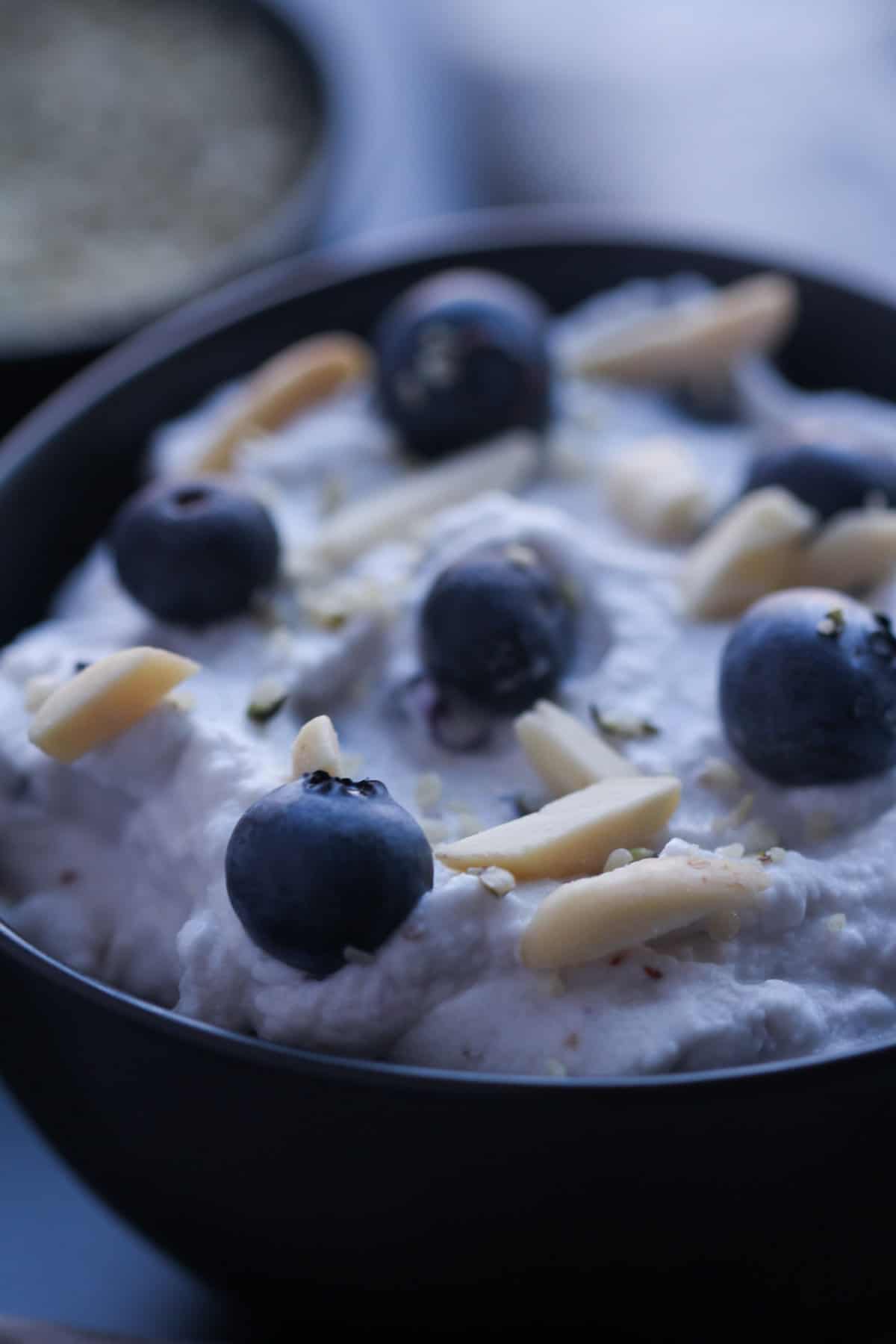 More Keto Recipes to try: