Homemade keto coconut yogurt is a tasty dairy-free alternative. Low-carb, vegan, and sugar-free, this coconut yogurt uses only 3 ingredients!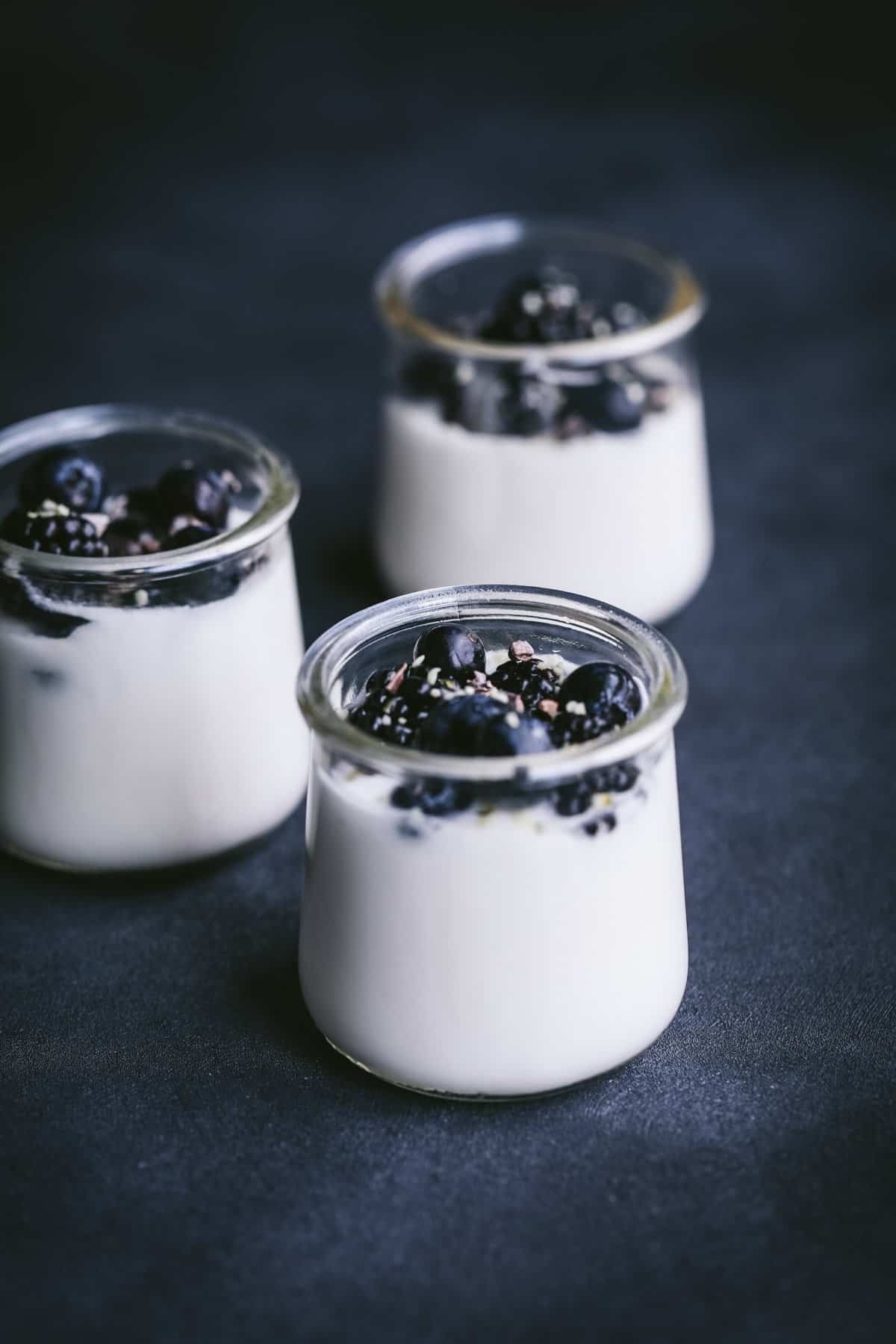 Health Benefits Of Yogurt
It has long been known that yogurt offers many health benefits. It has been consumed for hundreds of years and has been shown to reduce the risk of heart disease and osteoporosis, assist in weight management, and improve overall gut health.
However, not everyone is able to eat dairy-based yogurts. And this is where my new favorite snack – keto coconut yogurt – comes in.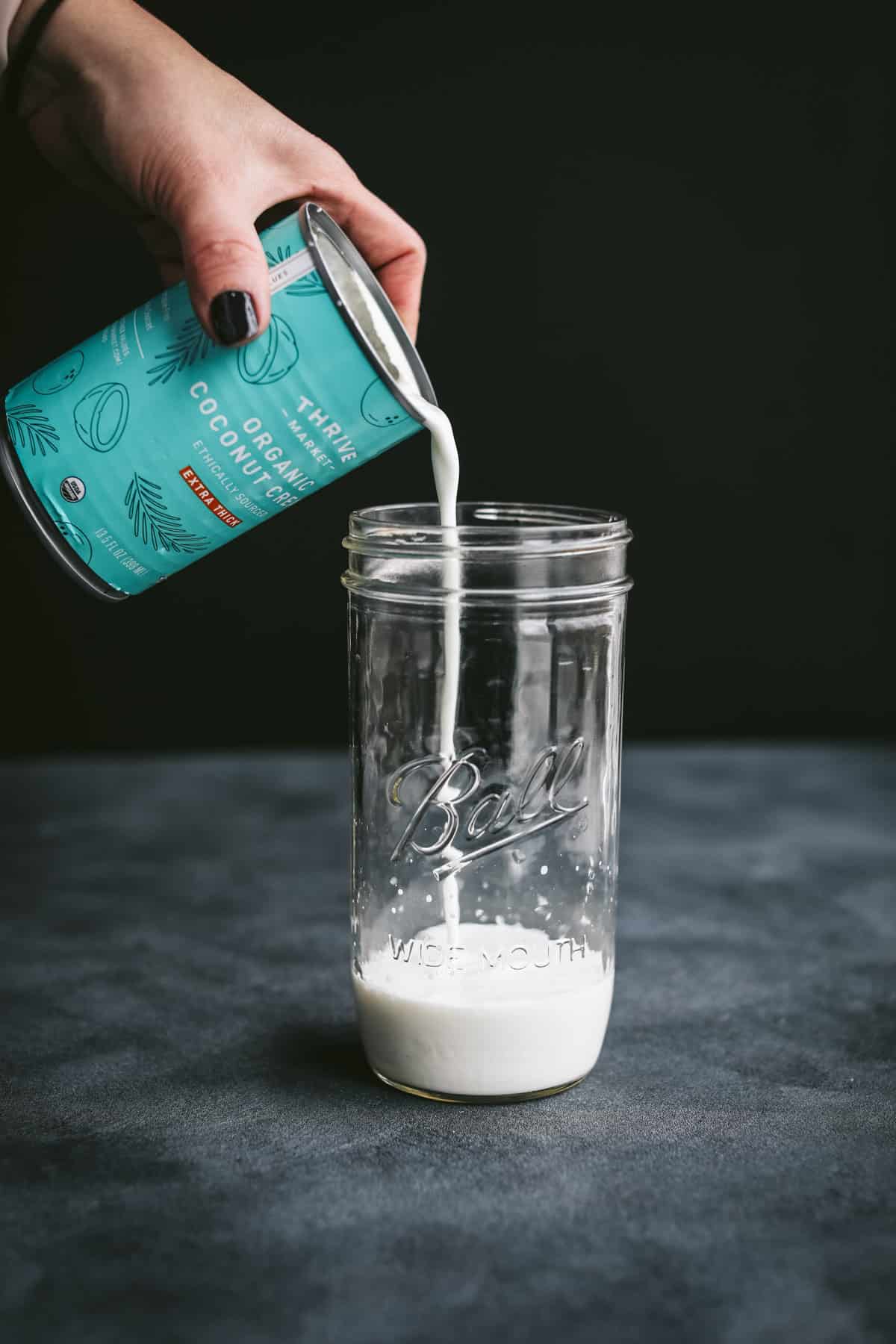 What Is Coconut Yogurt?
Coconut yogurt is ideal for those who can't eat dairy, or who are following a vegan or paleo diet but still want the gut-health benefits that yogurt provides.
Coconut yogurt is made from fermented coconut milk – and it is so simple to make your own!
(If you are looking in the store – note that coconut yogurt and coconut flavored yogurt are not the same. Coconut flavored yogurt is generally just dairy-based yogurt with coconut flavor added.)
Coconut Yogurt For Gut Health
As coconut yogurt is rich in probiotics, it can improve the health of your gastrointestinal microbiome.
Your gut microbiome affects your digestive health, your immune system, your central nervous system, and more.
Keeping your gut health plays an important role in your overall health.
What Type Of Coconut Cream/Milk To Use
It is important to use a good quality brand. I personally prefer the Savoy brand which comes straight from Thailand or the extra thick coconut cream from Thrive Market. Avoid brands that use any additives/fillers.
Your coconut milk should only be coconut (60% or higher) and water. If there's guar gum or other additives, look for another brand.
And you want to go for full-fat coconut milk or coconut cream. The reduced-fat coconut milk won't work as well for keto coconut yogurt.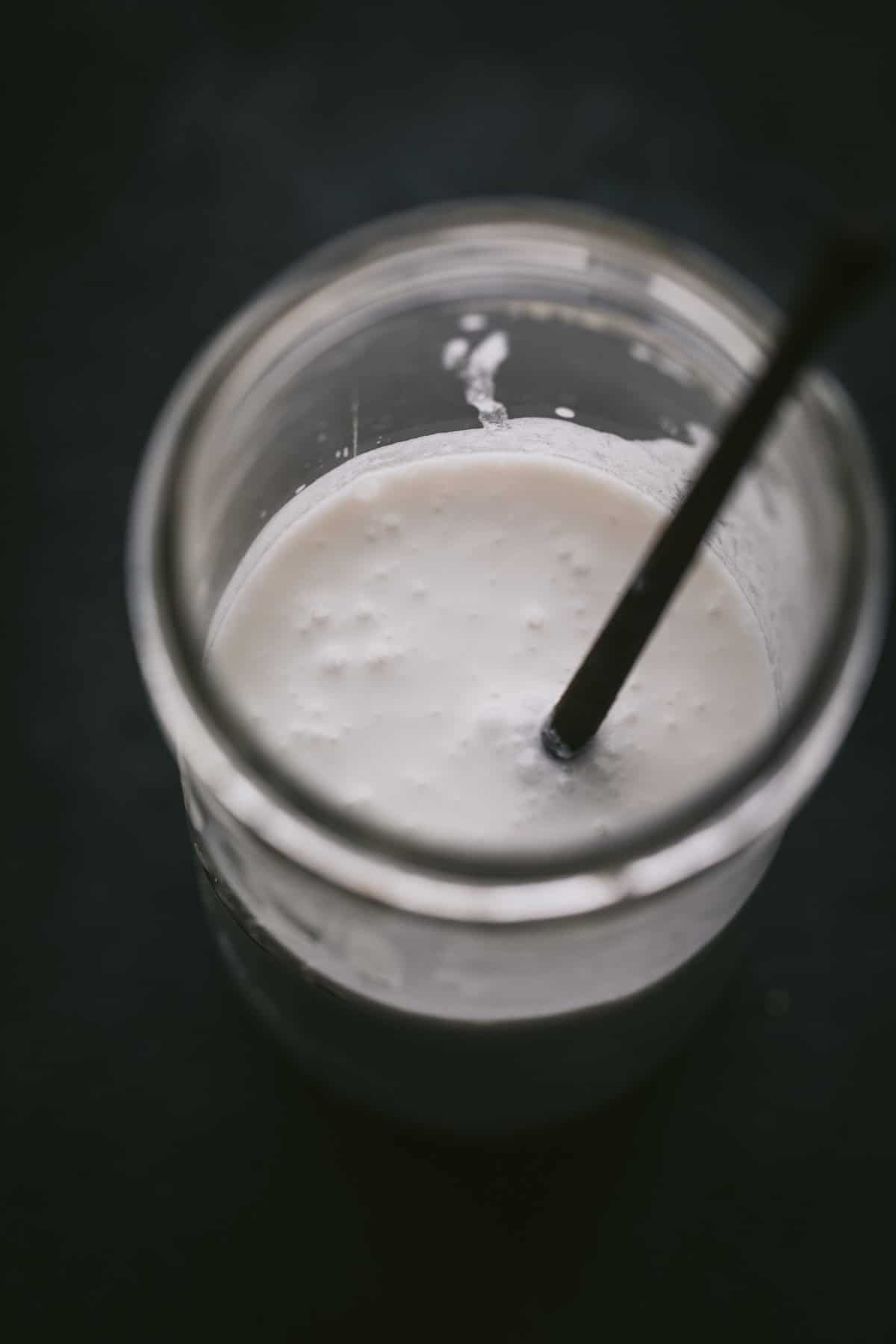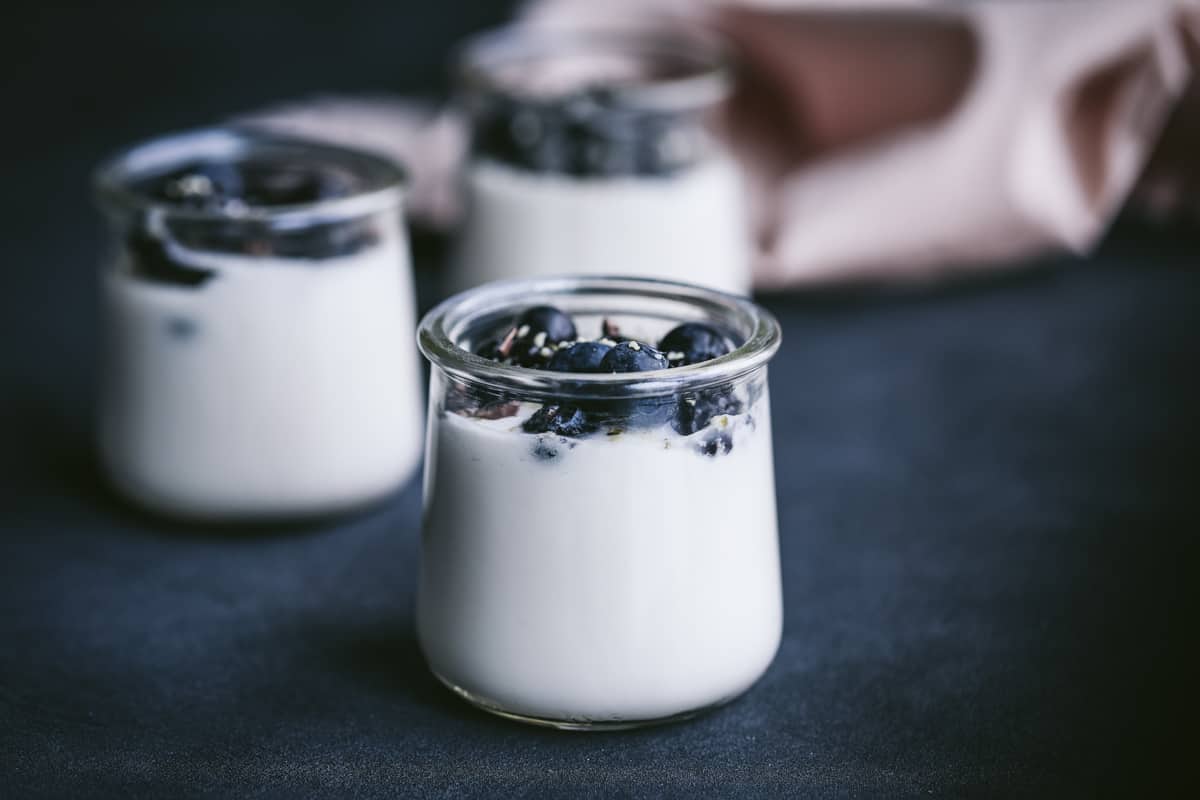 More Keto Recipes to try: