If you are wondering what to get that family member or friend that follows the Ketogenic diet, you've come to the right place! This Keto Gift Guide will give you so many great ideas!
The ketogenic diet has become increasingly popular in recent years, and with its rising popularity comes a growing demand for keto-friendly products and gifts. Whether you're looking for a gift for a friend or family member who is on the keto diet, or you're a keto enthusiast yourself, this keto gift guide is here to help.
From cookbooks and kitchen gadgets to snacks and supplements, there are a variety of options out there for those following a ketogenic lifestyle.
In this blog, we'll take a look at some of the best keto gift ideas on the market, to help you find the perfect present for the keto lover in your life. So, whether you're looking for something practical or just plain fun, read on to discover some great gift ideas that are sure to delight any keto dieter.
If you are looking for more helpful kitchen items that I own that help in my Keto Lifestyle, check out my Keto Gift Guide for Cooks and Foodies.
Let's get started!
This is the best keto gift idea for you or someone you know who wants to get in shape in the new year, improve their health, and energy, and finally remove the mindset blocks that keep them stuck in the yo-yo diet cycle.
With this affordable subscription, they'll get a great gift of a complete weight loss course monthly meal plans, workout plans, coaching, weekly accountability, and more.
You can choose a monthly plan or an annual plan and everything can be accessed digitally!
Every Keto Dieter needs some way to test ketones to ensure that they are doing the diet correctly and that their bodies are burning fat for fuel instead of sugar. That is where the Keto Diet Coach comes into play.
Testing blood ketones is the most accurate way to check ketosis levels. Urine strips are inaccurate and stop working after a few weeks.
The Keto Diet Coach is a great, accurate meter and you can get a 20% discount by using THIS link and my code, "eatbefitexplore".
If you want to spoil your Keto/carb gift recipient, get them some Choc Zero chocolates.
I've tried most of the barks and chocolate squares, and they are all delicious.
My favorites are hazelnut bark, almond bark, and dark chocolate squares. Bonus: Get 10% off any of their products by using code KETOFITMOMLIFE
Unless you've been living under a rock, you know how important sleep is for weight loss. Get real-time feedback on your Sleep, Training, Recovery, and Health, plus in-app coaching features to help you optimize performance. You'll also get a free month when you use this link.
Every Ketoer needs a hand frother. How else are you going to mix in that burned butter when you are away from home? Quality matters. Cheap ones don't blend in the fat well, and you're left with a film of grease at the top which is not very appealing. This one works great.
Fat bombs are popular in the Keto Diet, and the possibilities are endless. You'll need a suitable mold to make them, and these are my favorite. It comes in two different sizes. You can use them to make peanut butter cups and even muffins. (for some awesome fat bomb and muffin keto recipes, check out the Desserts section of my blog)
Now that pasta is out of the question, how about making your own "pasta" using zucchini, cucumber, or any other keto-friendly vegetable that can be spiralized?
I can't tell you how often I eat zoodles. It never gets boring because of all the different sauces I make to go with them. Pesto, Alfredo, and bolognese to name a few. Mmm, it's making me hungry just thinking about it!
This is a necessity when you are doing Keto. The only way to know how many grams of carbs, protein, and fats you are eating is to weigh your food.
This scale is the absolute best, and I have been using it for years. It's built to last and has great features that will make tracking your food a piece of (keto) cake.
If someone got me three bags of this jerky for Christmas or any day for that matter, I would be a happy camper.
This is by far, the best jerky I've ever had. I could eat the entire bag in 2 minutes. Also, almost impossible to find these days, NO SUGAR!! Whooooohoooo!!!
This kit includes Primal Kitchen Mayo, Ranch Dressing, Balsamic Vinaigrette & Marinade, and California Extra Virgin Avocado Oil. Trust me; this is the best mayo and keto-friendly salad dressing out there.
They use avocado oil instead of the conventional soybean oil that most mayo's made of which bloats you and is not good for your health overall. Bonus: Use code KETOFITMOMLIFE for 10%
The Keto Flu sucks. The main reason for it is the lack of electrolytes. This powder is the quickest and tastiest way to get in your electrolytes.
Also, occasionally I'll get headaches from not drinking enough water, or lack of sleep, and drinking this helps eliminate those fast.
This is a jack-of-all-trades kitchen gadget. I've never used my cast iron skillet as much as I do now that I am following a Ketogenic diet. Outside of grilling, this is how I make my ribeyes and smash burgers. It can go in the oven, on the stovetop, heck; it could probably survive a war.
I strongly believe that optimal health is achieved by a combination of diet and fitness. Yes, you can follow a ketogenic diet and lose weight without exercise, however, your weight loss will be much slower, and you won't feel as amazing until you combine physical fitness with the mix.
Having a fit bit is very motivating and can give you the push that you need to get out there and move.
Speaking of fitness, sometimes getting to the gym is hard. Get your keto dieter the gift of Les Mills on Demand Membership! Not only will they get the first 21 days for free, but they will have access to over 600 workouts ranging from cardio, HIIT, strength training, yoga, dancing, or martial arts style workouts. There is something for everyone!
Les Mills offers gift subscriptions and makes it easy for you to purchase however many months you would like for someone else. I can't think of a better way to start the New Year, can you?
Use THIS link to get the first 21 days Free!!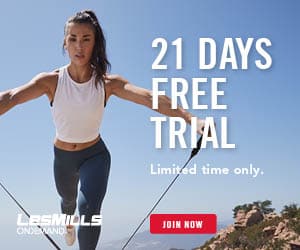 Drinking enough water is one of the most critical factors for success on the Ketogenic diet. You can quickly become hydrated because of the loss of electrolytes. Not to mention, lack of adequate water intake is the number one reason people get kidney stones while on the Keto diet.
I've tried pretty much all the water bottles out there, and this is hands down the best one. I am a customer for life. It keeps my water cold the entire day and all night no matter how hot it is outside. It is also big enough that I don't have to refill it 2ox a day. I make sure to drink 2 to 3 of these a day to know I am properly hydrated.
Nobody wants their bulletproof coffee to get cold on the way to work, especially since it's starting to get cold outside. Yeti makes the best-insulated products, and this tumbler is guaranteed to keep you liquid at the temperature you want it.
I use this for my nightly tea, and by the time I get to drink it after I put the kiddos to bed, my tea is still hot. It's bad enough that I have to reheat my morning coffee three times, luckily because of this tumbler, I don't have to do that with my tea.
Air fryers are great for keto dieters because they are so versatile and quick! From chicken wings, veggies, fish, and everything in between, the possibilities are endless!
And that's a wrap! I could probably keep going with the keto gift guide because there are so many products out there that are great for Keto gifts, but I'll stop here for now. I hope you can find something on this list for your loved ones or even for yourself. There is nothing wrong with buying a gift for yourself. I do it all the time, just ask my husband.
Happy Shopping!!!
This post contains an affiliate link in which if a purchase is made I receive a commission at no additional cost to you. Thank you for your support!
Keto Recipes to try: