A combination of warm, melt-in-your-mouth pastry, and fresh, plump blueberries – the Keto Blueberry Galette is great for dessert or brunch. And bonus – it is perfect if you're new to pastries because you pretty much can't mess it up!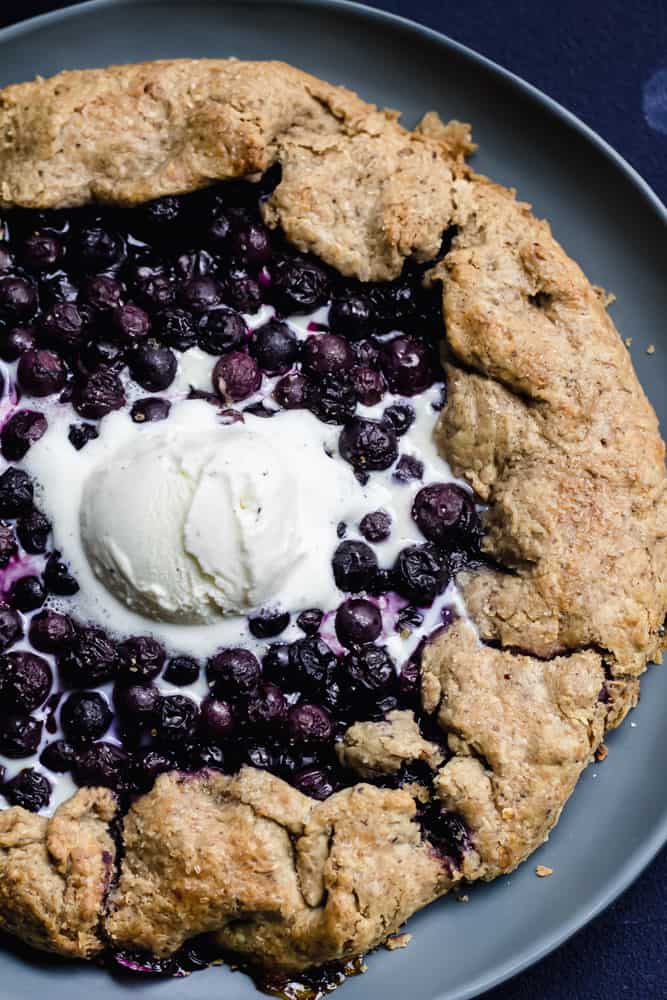 If you've been putting off making pastry-based desserts because you're feeling a little intimidated – this is a great one to start with. It's supposed to look rustic, so you don't have to worry about making it look neat and 'pretty.
And because the galette recipe is so simple, it is actually a fun one to make with your kids. They can roll out the dough, add the filling, and fold over the edges.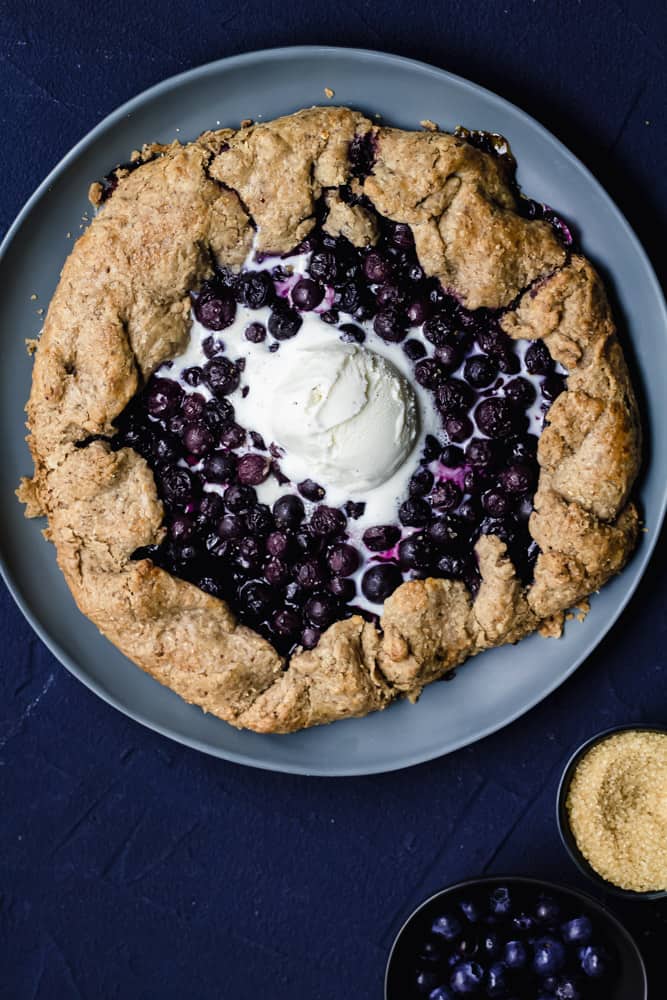 What is a Galette?
The most basic definition of a galette is a flat, round cake made of pastry or bread. Fillings can be either sweet or savory.
What is so great about the galette is that it is open for interpretation, so there is so much you can do with the basic recipe. Whether you stick to traditional recipes based on their European roots or add your own flair, you can't go wrong with a delicious galette.
Most often you'll see galettes in the form of a sweet, open-faced tart with the pastry half folded over fruit or chocolate filling. This is the type of galette I am sharing with you today.
How to make low-carb pastry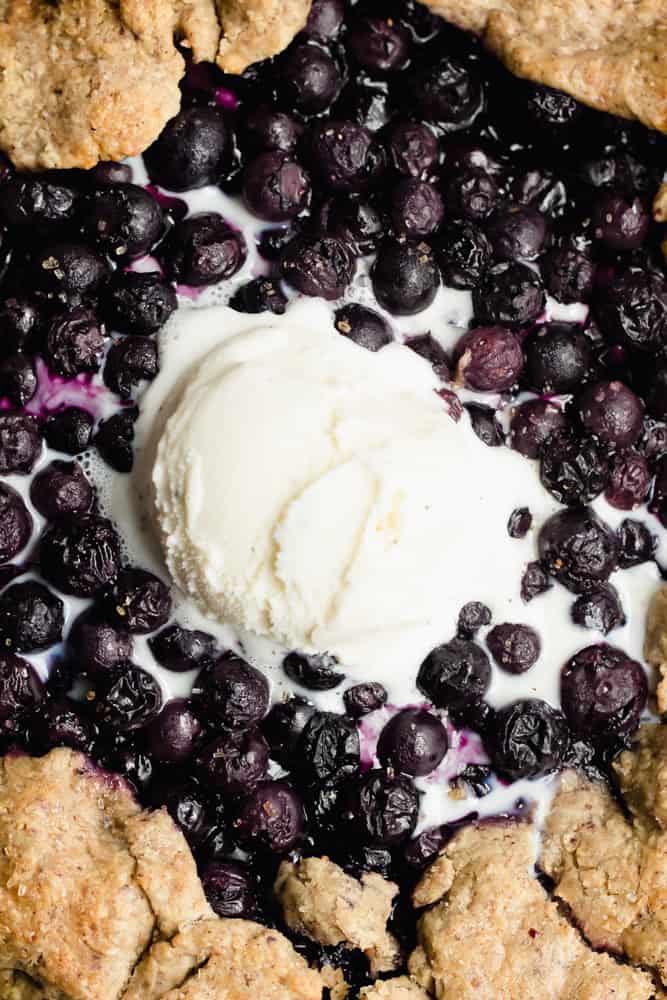 For this Keto Blueberry Galette, I'm using almost flour instead of wheat flour, and Lakanto sweetener instead of sugar to make my low-carb pastry. Other than that – it is very similar to a traditional pastry.
Toasting your pecans before using them in your pastry is an extra step that really makes a difference. Toasting them first activates the oils and increases the buttery and caramel notes of the nuts.
Remember to take into account that the dough needs an hour to chill in the fridge before baking.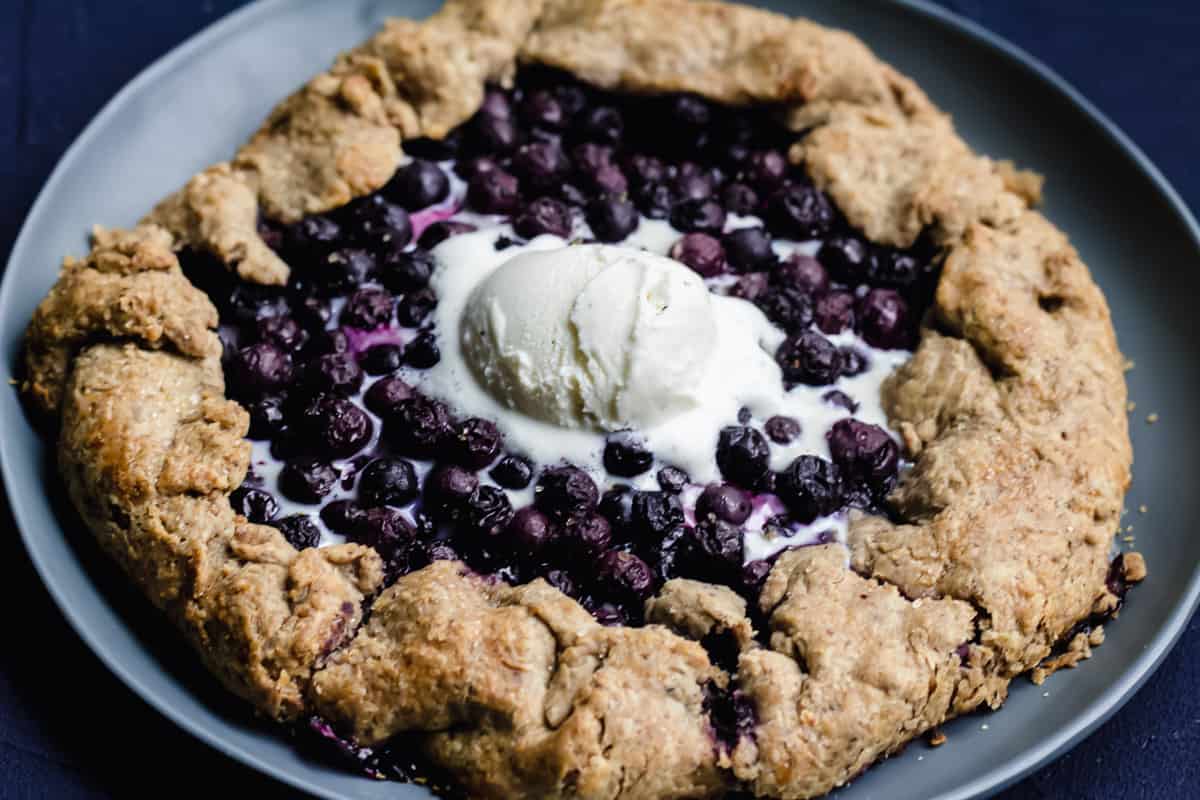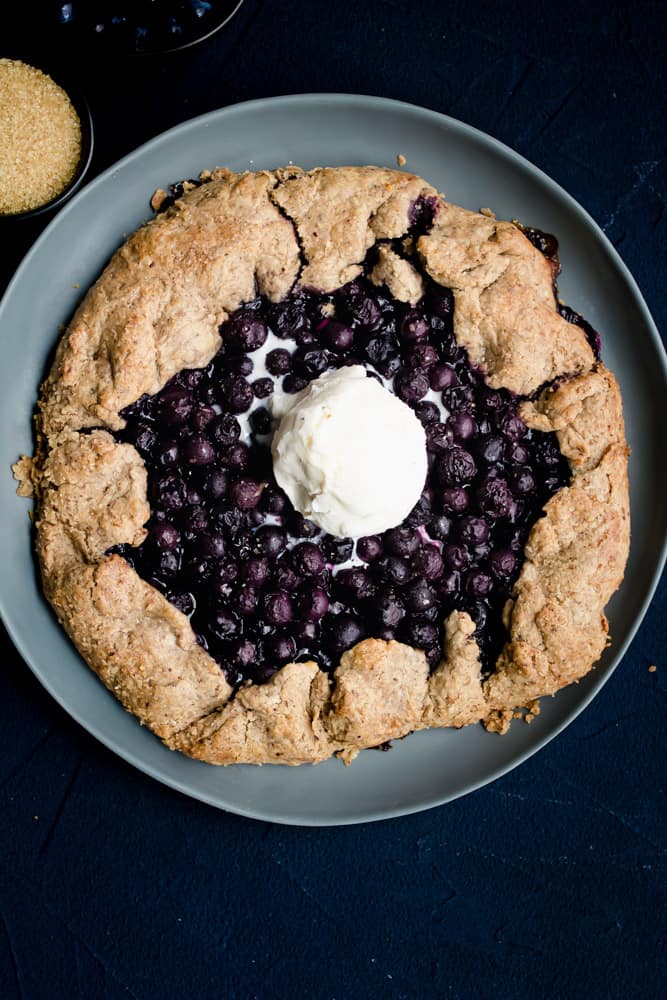 More Keto Recipes to try: