These easy, decadent, keto blondie no bakes make a quick and satisfying dessert that will quickly become a household favorite. And what's better – they are low-carb, sugar-free, and grain-free.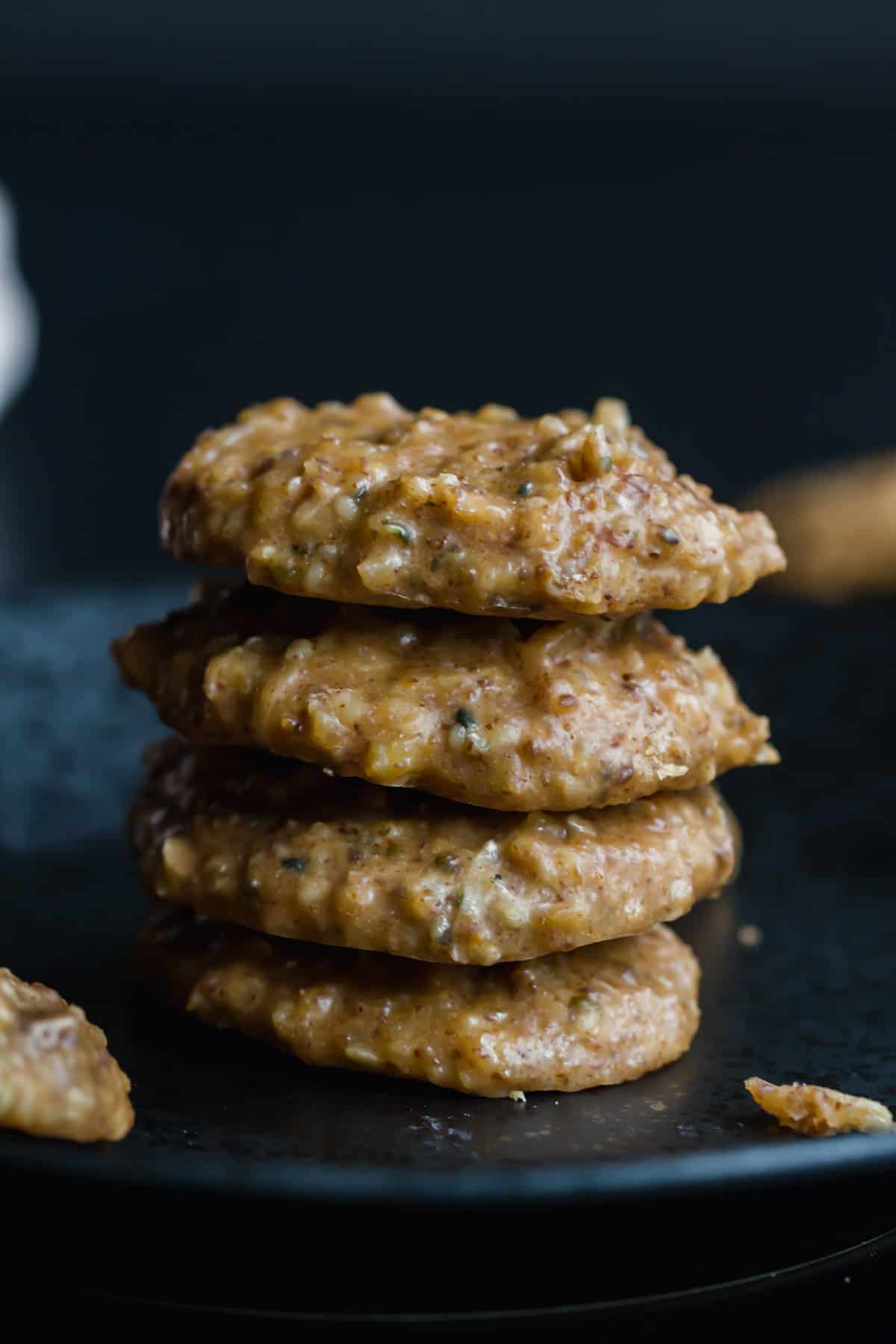 If you're going to an event that requires you to bring a sweet treat (or if you want to bring something anyway in case there isn't anything there for you to eat) – I recommend bringing these keto blondies along. But a small warning – prepare for them to disappear! They are so delicious, and no one will believe that they are actually healthy!
This recipe for keto blondie no bakes uses only a handful of ingredients – heavy cream, Lakanto Monk Fruit Sweetener (use code eatbefitexplore for 20% off), hemp hearts, vanilla extract, coconut flakes, and peanut butter.
What Is A Blondie
A blondie is similar to a brownie, except there is no chocolate or cocoa flavor. Blondies are often baked and are rich, and chewy. A key ingredient in traditional blondies is brown sugar, but in this recipe, I use Lakanto Monk Fruit Sweetener. Lakanto has a 'Golden' version of their Monk Fruit Sweetener that would make an excellent substitute.
Is Peanut Butter Keto Friendly?
Peanut butter is indeed suitable for the keto diet. In fact – it is a great addition to your low-carb diet. The serving size of two tablespoons has just 3.5 grams of net carbs. Peanut butter has high amounts of healthy fats, moderate amounts of protein, and a good helping of fiber. And best of all – it is super affordable! If you are buying store-bought, take care to check the labels. Many brands will include salt and/or sugar, and oils. All you need for peanut butter, are peanuts.
You might be confused as to why I used hemp hearts in this recipe. Hemp hearts – or hemp seeds – have a mild, nutty flavor and work well in baked goods. They are also very nutritious. They are rich in healthy fats, and over 25% of their calories are protein. Hemp hearts are also a great source of Vitamin E and other minerals. Another reason I love hemp hearts is that they can be eaten raw, cooked, or roasted, which makes them very versatile.
More Keto Recipe to try: