Garlic Parmesan Roasted Cauliflower will become your favorite side dish for any get-together, holiday, or weeknight dinner.
Easter is coming up, and you are probably spending it with family right? Easter was a big deal for my family growing up.
My sister and I would be dressed up in matching dresses, our hair would be in a giant bow, and we had white lacey socks to go with our dress shoes. Our church service would start super early and end late, and you could hear the rumbling stomachs in church.
Back then the weather wasn't as bipolar as it is today and it would be pretty warm most Easter Sundays. After church, we would go to an aunt's or uncle's house or host Easter in our house.
There was always enough food to feed an army, and by the time you had a chance to taste everything you would need to take off your pantyhose to breathe.
Nevertheless, everyone still made it back to the kitchen within a few hours. My husband and I weren't planning to go anywhere for Easter this year. However, my brother, who currently lives in D.C. is coming to Cleveland and convinces us to come up for Easter.
So, we are going to Cleveland for Easter this year!! I know my mom is going to make so much food because that is what she does and she can't stop; however, I am going to bring a few keto-friendly options including this Roast Cauliflower.
The best recipes are the ones that are just a few ingredients, super easy to make, and taste delicious, wouldn't you agree?
That is precisely how this best cauliflower recipe is. It's such a simple dish, yet so full of flavor.
Cauliflower has become such a popular vegetable over the years due to its ability to replace foods such as potatoes and rice, but sometimes keeping cauliflower in its natural state is just as great. Instead of boiling, mashing, ricing, and squeezing your Cauliflower, why not try this recipe?
Now, I am not saying that you shouldn't do all those things because I have a fantastic Cauliflower Mash recipe and the best Cauliflower Lime rice recipe, however, let's keep it simple today, shall we?
Roasting Cauliflower
When you roast cauliflower, it becomes nutty and caramelized which takes out that "cauliflower" taste that you may know. This side dish goes perfectly with any meal, any time of year.
Garlic Parmesan Roasted Cauliflower
Pairs perfectly with
any roast,
steak,
chicken,
fish
or as a vegetarian stand-alone side dish.
It would pair amazingly with Pork Crown Roast if you really want to go all out. Another main dish it would go really well with is Roasted Chicken with Lemon and Rosemary.
I think you get the point, it goes well with EVERYTHING.
Pro tip: Don't be afraid to add more parmesan cheese in the end 🙂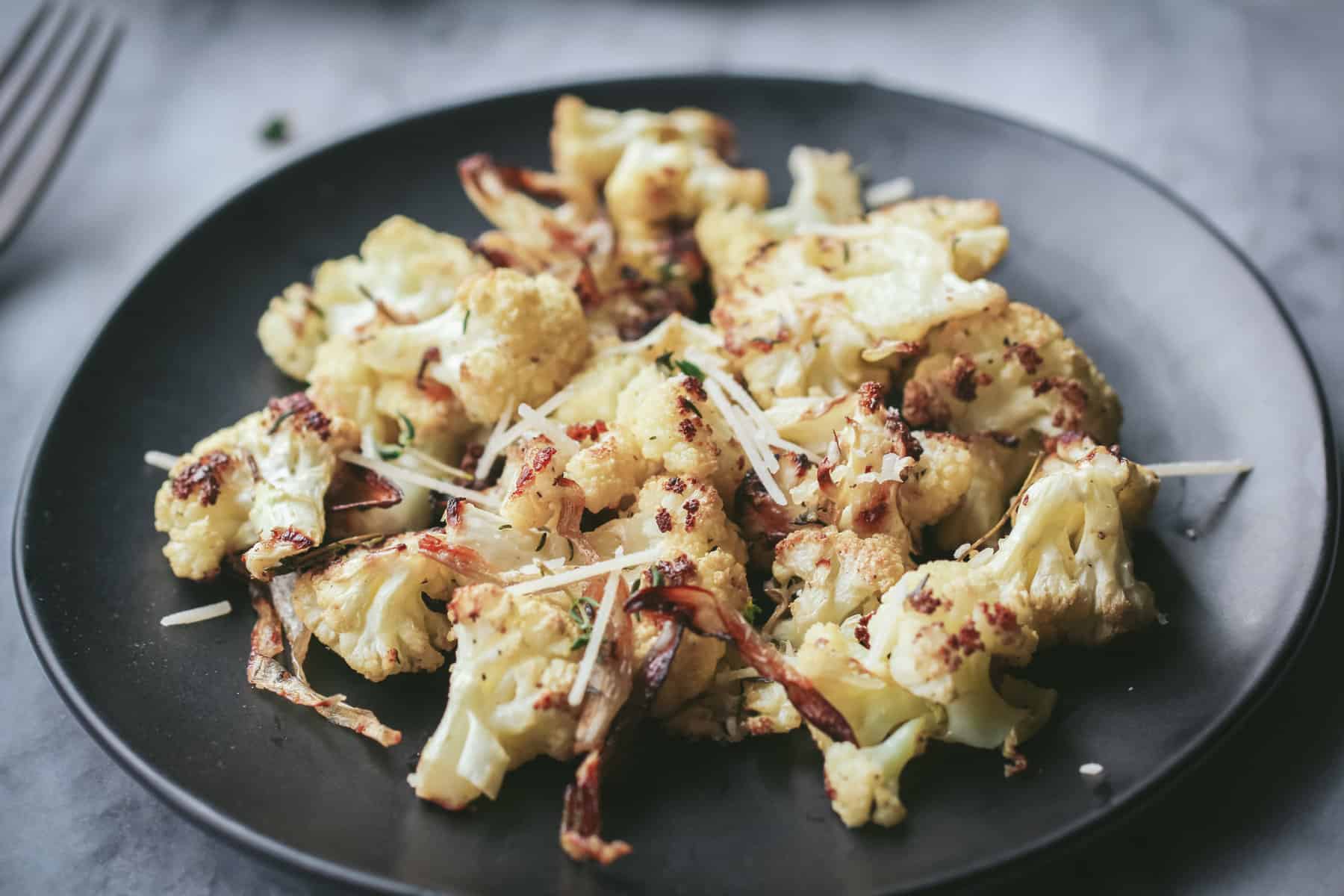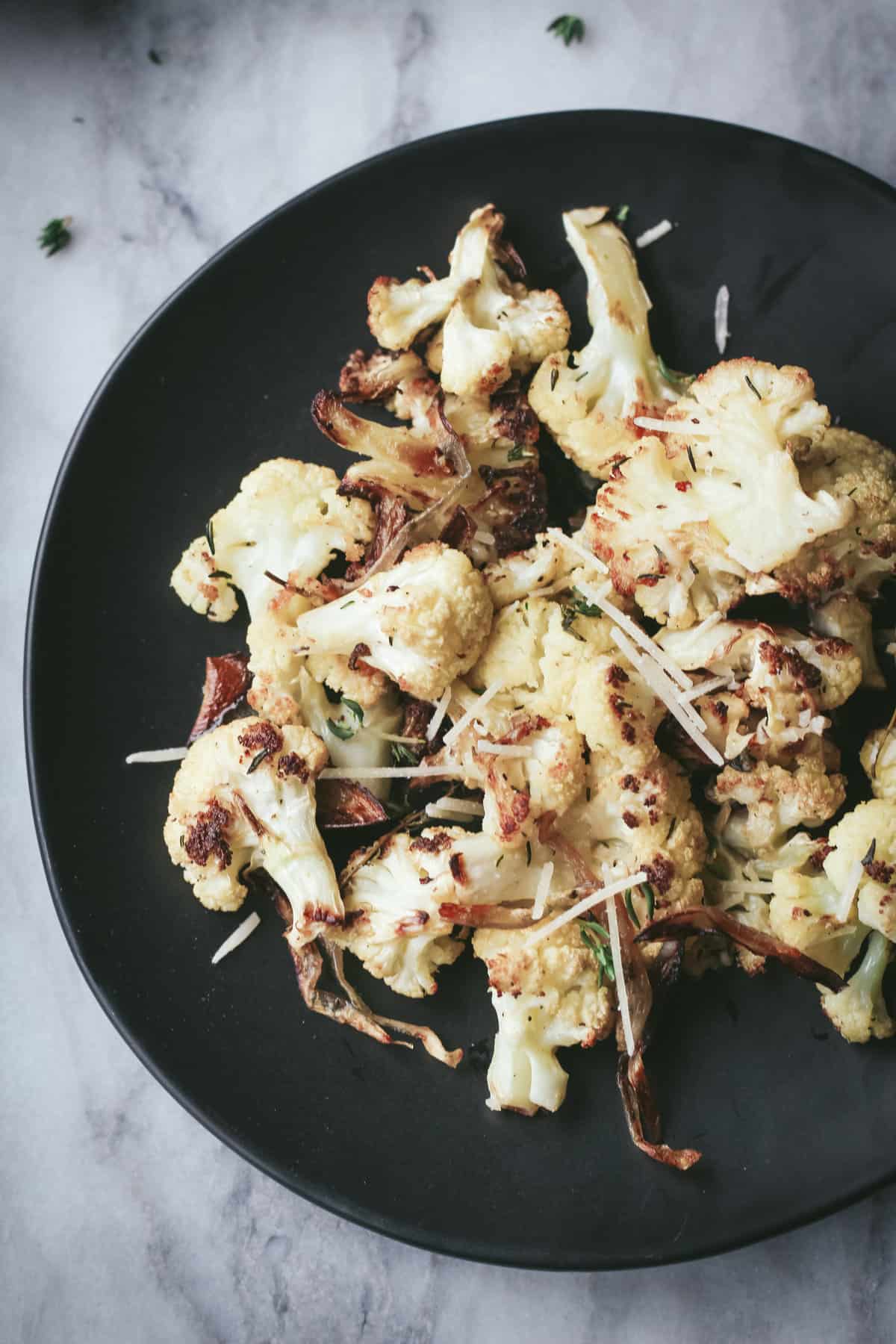 More Keto Recipes to try: