This Easy Chicken Adobo is so full of flavor, pair it with cauliflower rice for the perfect Keto meal!
Adobo is a popular Filipino dish. In fact – it is so popular, it is considered the unofficial national dish of the Philippines! It uses meat, seafood, or vegetables, which are then marinated in vinegar, soy sauce, garlic, and black peppercorns. The meat, seafood, or vegetables are then browned in oil and then simmered in the marinade.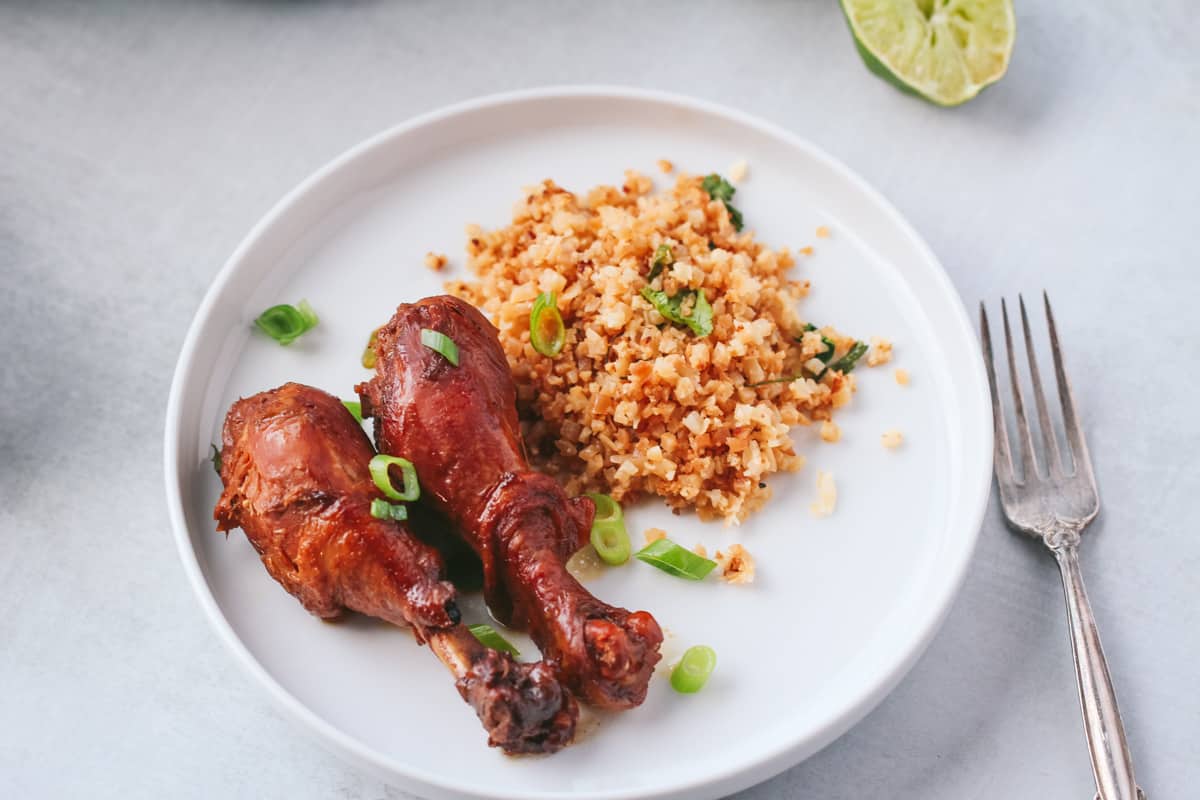 There is no 'right' way to make adobo. The Philippines is such a diverse country, and there are many different versions and variations of this dish.
Chicken Adobo is probably one of the most popular versions of Adobo. It is so simple and easy to make – which makes it a great option for a weeknight dinner. It is a great dish for the whole family.
You can use any part of the chicken to make chicken adobo – legs, breasts, thighs, or wings. For this recipe, I chose to use drumsticks. My kids are more likely to eat chicken pieces if it's the drumstick, so I tend to use them more when cooking chicken pieces.
Chicken Adobo is often served with white rice, but to make this low-carb and keto-friendly, I recommend serving it over cauliflower rice.
Another substitution I made to make this Easy Chicken Adobo keto-friendly, is to sub out the commonly-used white sugar. Instead, I use Sukrin.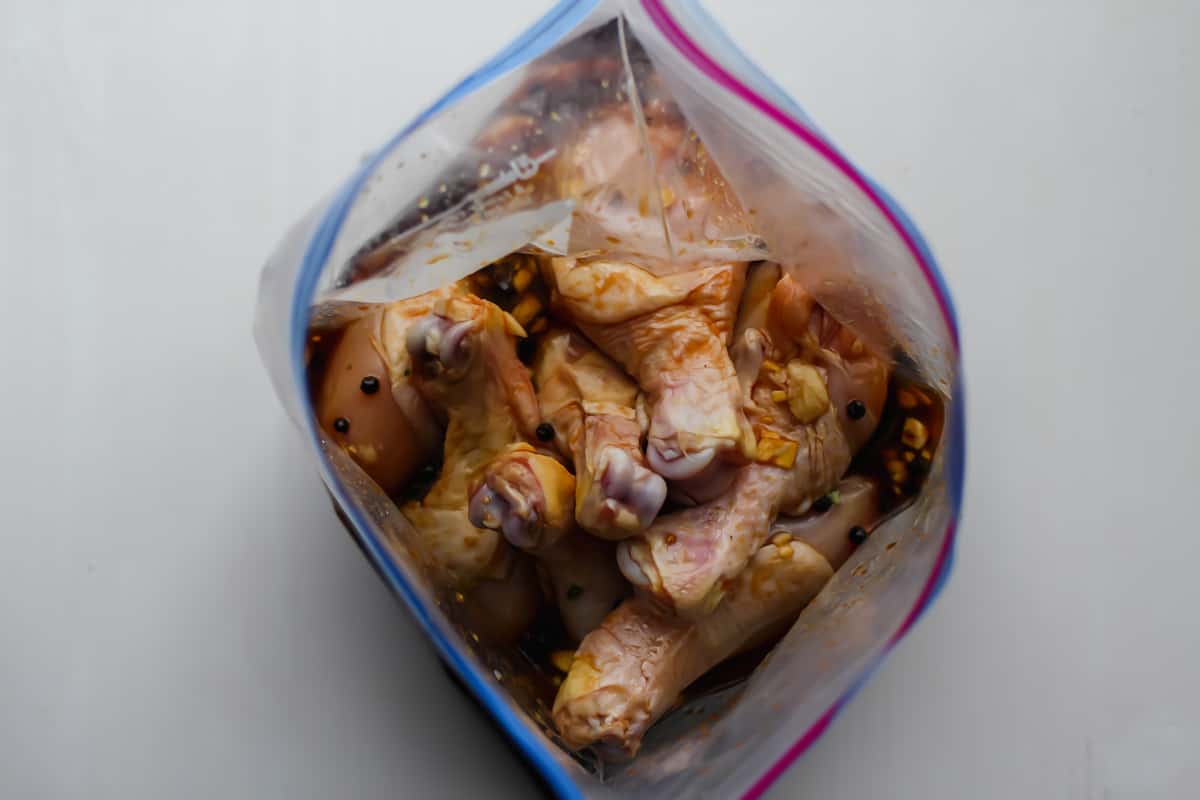 Sukrin is a natural sugar substitute. It has no calories, and no carbohydrates are absorbed by the body. This makes it an excellent low-carb, keto-friendly sugar substitute.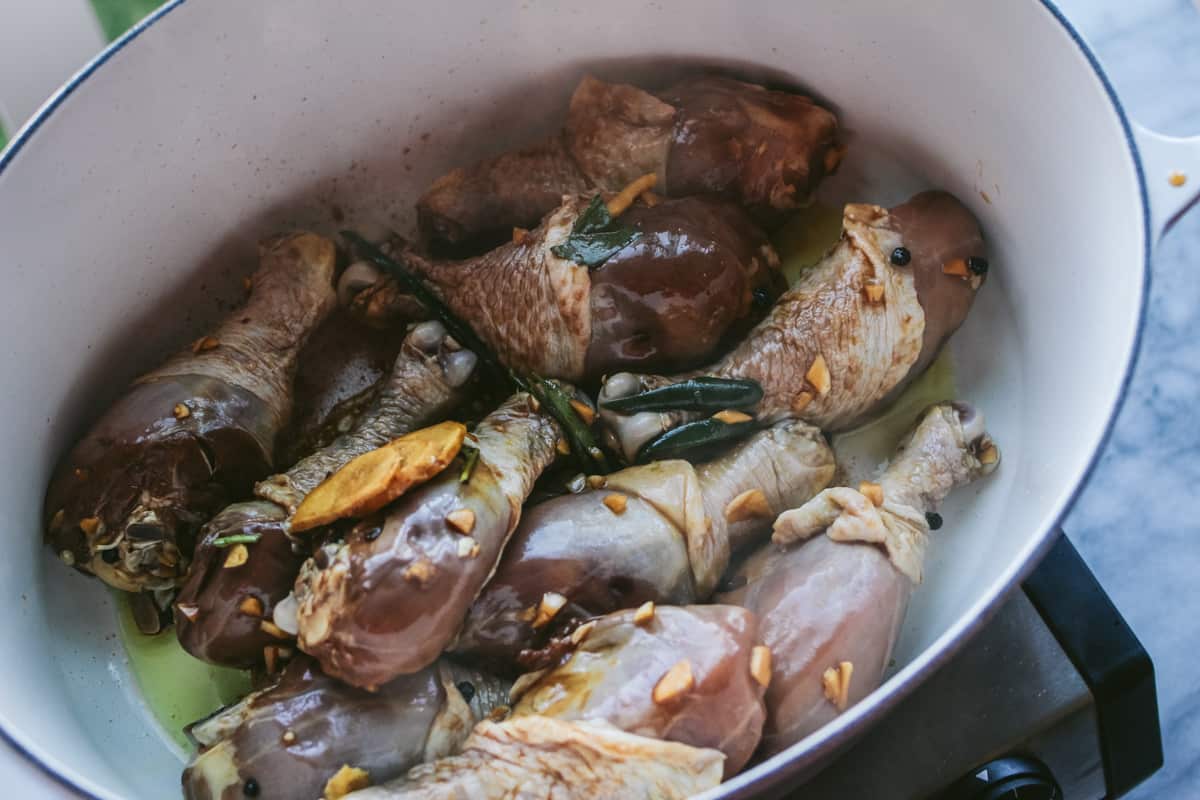 Something to keep in mind when making this recipe is that while it is quick and easy to make, it does require a little preparation.
The chicken should sit in the marinade for at least one hour, but ideally overnight. So if you know you're going to make the Easy Chicken Adobo the next day, you can quickly whip up the marinade the night before, add the chicken, and then place it in the fridge until you are ready to cook.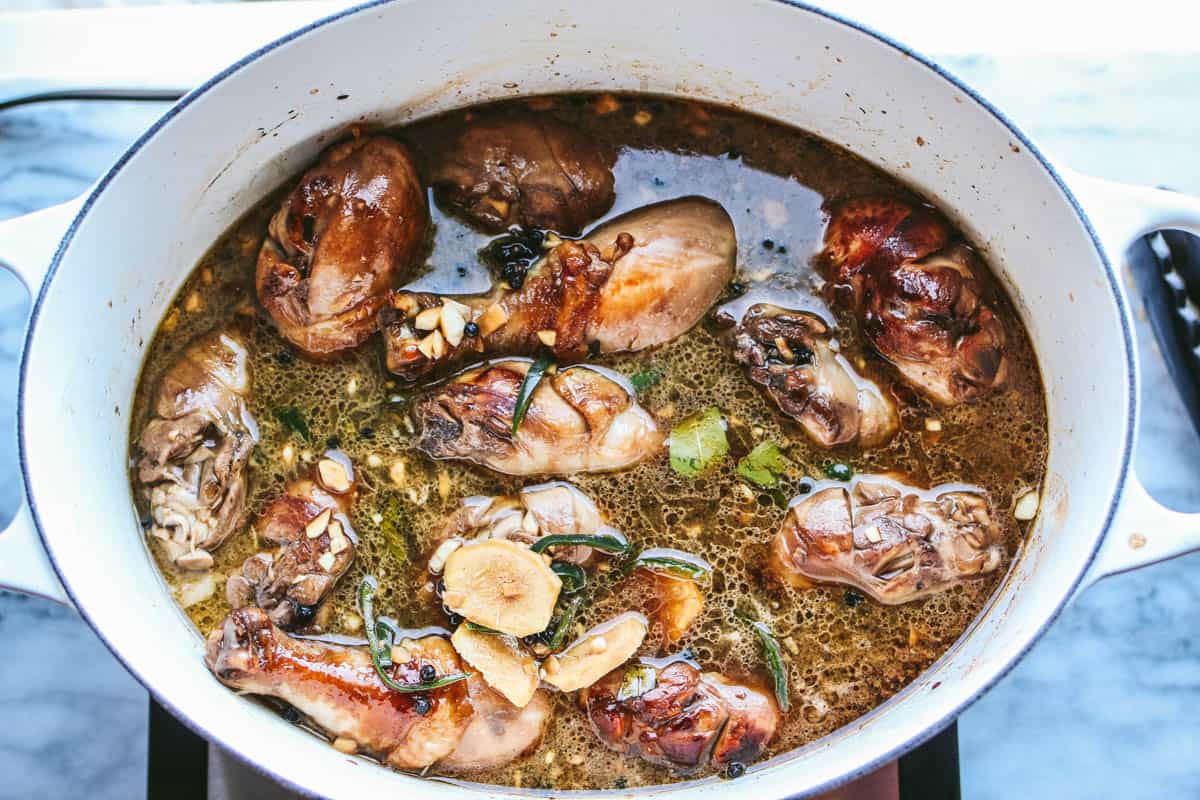 More Keto Recipes to try: