Spicy shrimp with garlicky kale, on a bed of buttery cauliflower mash… This Spicy Shrimp with Sauteed Kale will become a family favorite!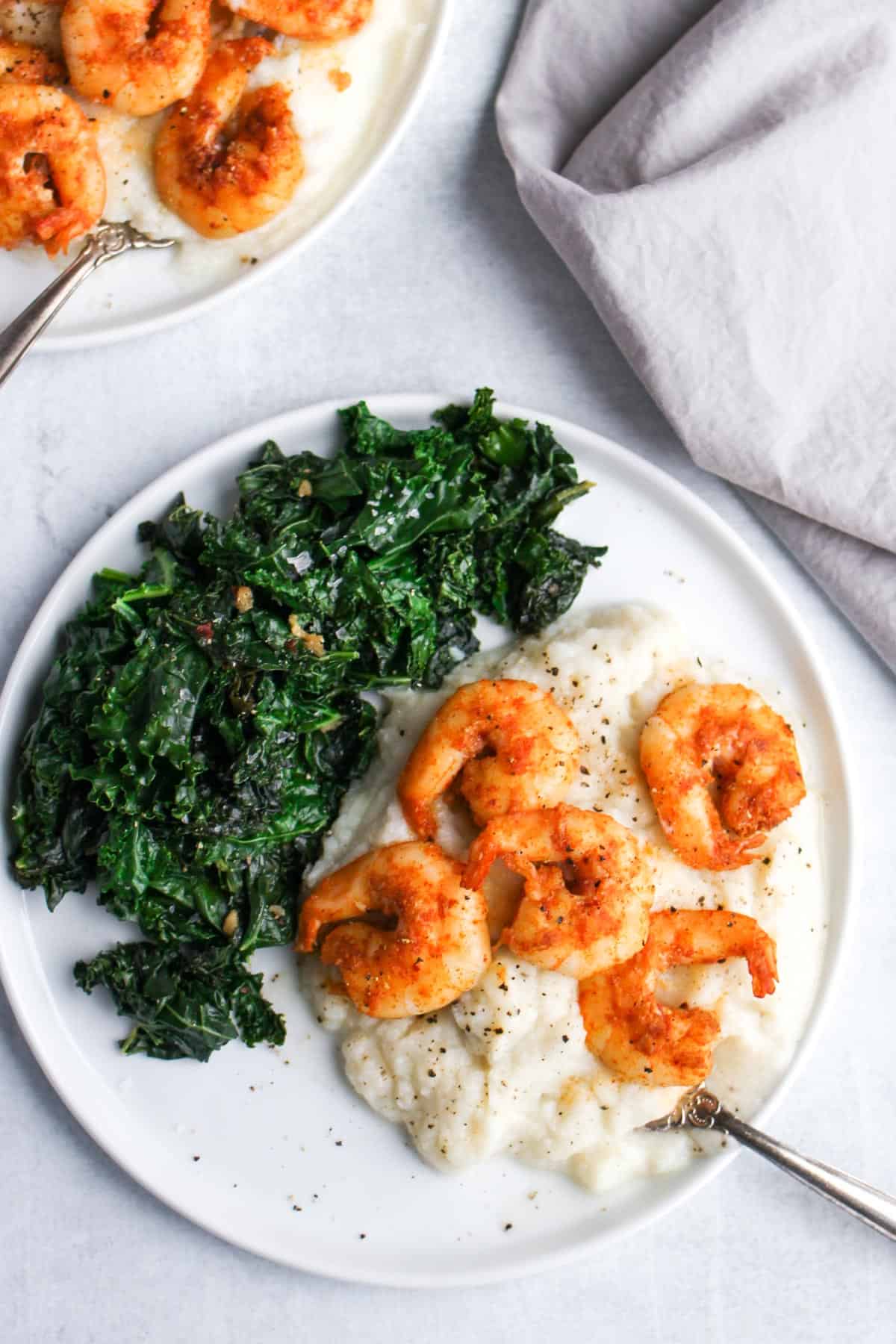 This is one of my favorite 'grown-up' meals to prepare – and is always a hit when we have guests over.
Kale is quite a hardy green, so it stands up well to frying. But it also means the stems are quite hard. For this reason I like to remove the stems before cooking. Then roughly chop the leaves before adding to the skillet.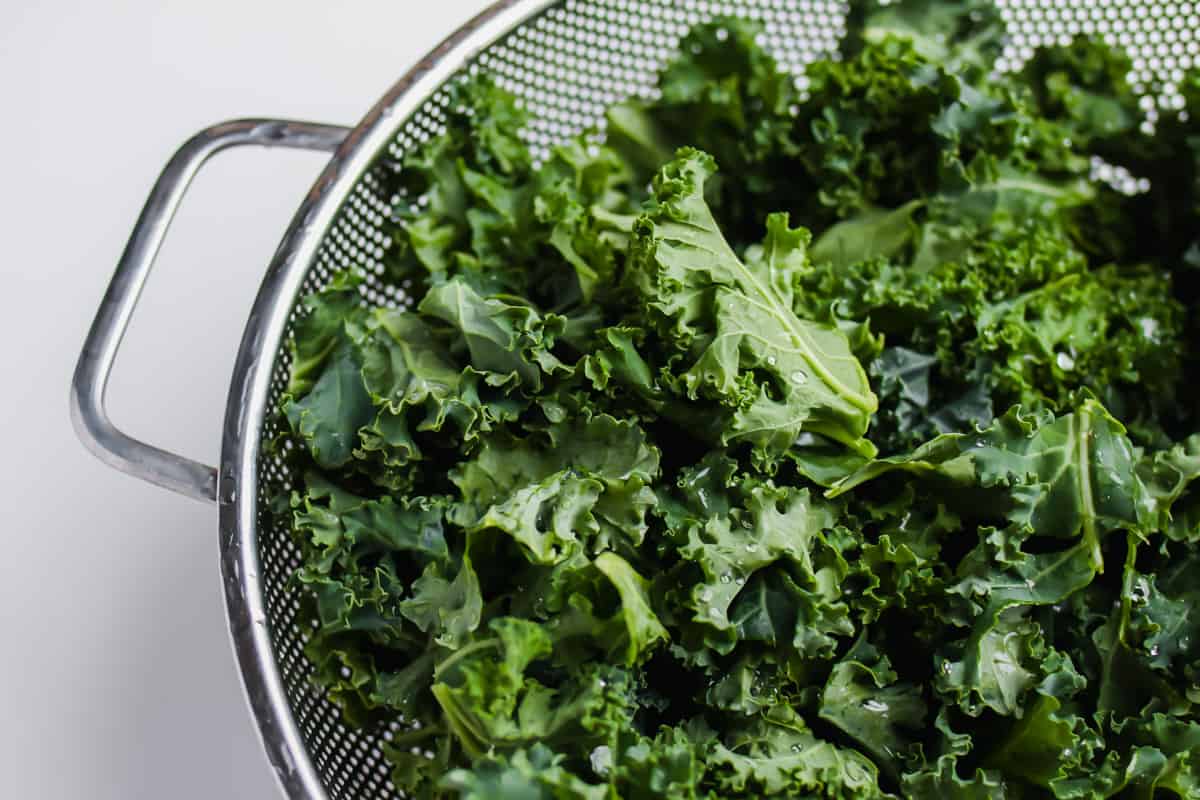 One serving of kale is only 20 calories, and 1 gram of net carbs. And, like most leafy greens – it is full of vitamins, minerals, and antioxidants. Kale is a good source of Vitamins A, C, and K, as well as calcium and magnesium. It contains plenty of beneficial antioxidants that may help protect against chronic diseases that are associated with aging.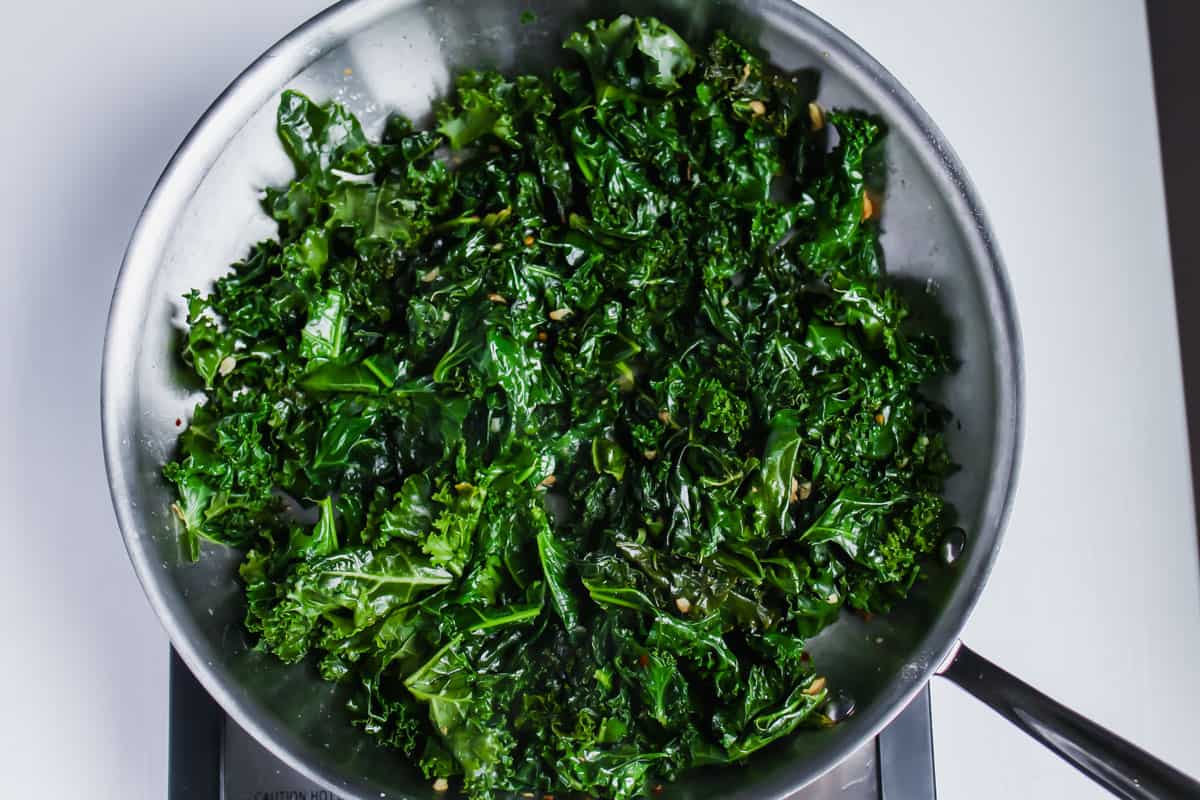 I find that serving the spicy shrimp with sauteed kale on a bed of cauliflower mash is the perfect pairing for this dish. The cauliflower mash is rich and buttery, and the mild flavor is a good contrast for the spiciness of the shrimp and the garlicky kale.
You could also serve this over cauliflower rice, or zucchini noodles. I even came across a recipe that uses broccoli mash instead of cauliflower mash! So many options.
Is Shrimp Keto Friendly?
Fish and shellfish, in general, are very keto-friendly foods. Shrimp in particular, as well as crab, contain no carbs.
How To Prepare Shrimp For Cooking
To make sure your shrimp comes out as tasty as possible (for any shrimp recipe, including this Spicy Shrimp with Sauteed Kale), follow these steps to prepare it properly.
If your shrimp is frozen, remove them from the bag and refrigerate overnight in a bowl of cold water.
Hold each shrimp by the tail, and pull off the legs.
Unwrap and remove the shell. You can leave the tail intact if you want.
Next, use a small paring knife and cut a shallow incision along the top of the shrimp – all the way to the tail.
Using the tip of the knife, lift out the vein.
Discard the shells and veins.
Rinse the shrimp with clean water, and lay on a paper towel to dry.
Before you cook the shrimp, ensure they are properly dry.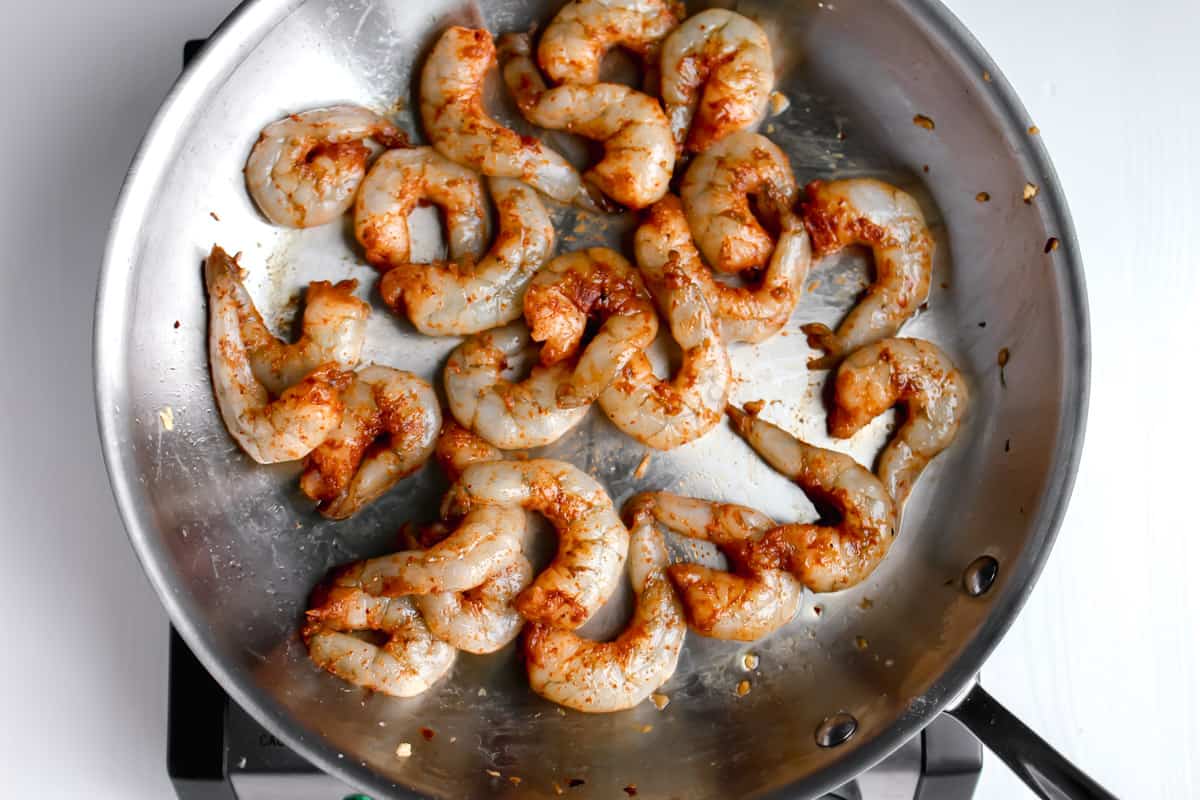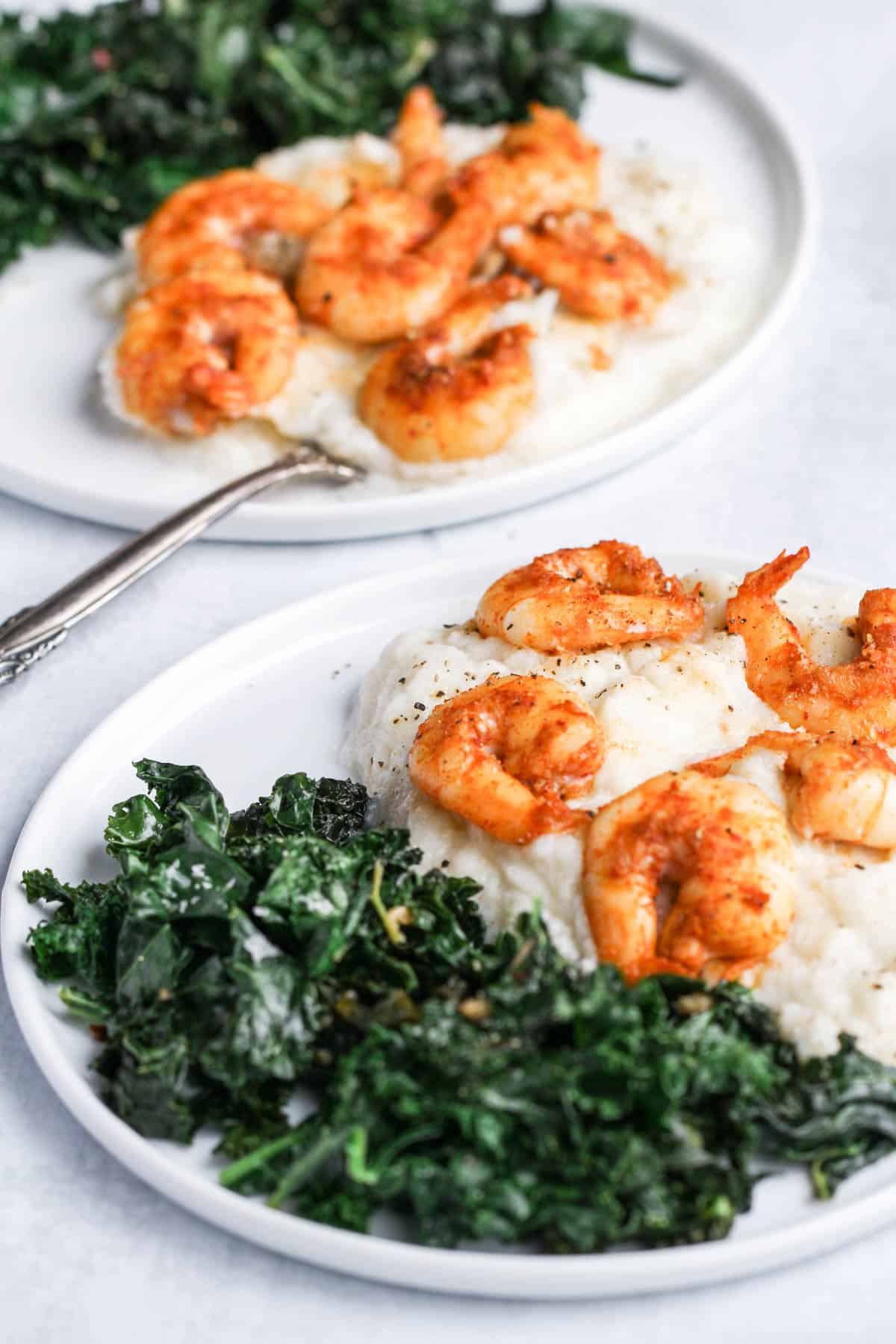 More Keto Recipes to try: