Here are some of the best places to eat and drink in NYC!
Every year, for our anniversary, my husband and I take a trip to NYC. I've always loved the city, the hustle, and bustle, the liveliness. I don't think you can ever feel lonely in NYC, there are just way too many people, everywhere.
We went for the first time together when I ran in the NYC marathon in November of 2016. My husband has never been to the city so I was a little nervous about how he would take it. He doesn't do well in really crowded places.
Luckily, he is a foodie just like I am and I think the food scene won him over. One bite of steak from Peter Lugers and he was sold. He fell in love with NYC right there and then.
The last time I looked it up, I read that it would take almost 23 years for someone to eat at every restaurant in NYC assuming they were eating three meals a day. Wow. That is a long time and a lot of money. With that being said, you can see how it would be difficult to choose where to go.
Over the years I have been compiling my NYC "eats' list. These are places I have seen on the food network shows, read about in magazines, heard mentioned by the locals, or were featured in Bon Appetit. Although it would take multiple trips for me to explore all of the places on my list, this guide is an excellent start if you are going to the city and love food just as much as I do.
After we went the first year, I realized the best way to explore the food scene was to find places closest to where you are staying. Otherwise, you will be spending a lot of time in taxis going from one borough to another.
This year when we went, we stayed near West Village/Manhattan. I'll try not to go into too much detail about our trip; I'll share where we stayed, what we did, and what we ate and drank. That is the reason why you are reading this guide after all.
Please share this guide with your friends and family who may be visiting the city for the Holiday season or anytime. Pin it to your Pinterest board, so you have something to refer to when you visit the greatest city on the planet, Ole New York!!
Ok, let's get to it!
Day 1-
Our Hotel-
The Jane Hotel – 113 Jane St, New York, NY 10014
We stayed at The Jane Hotel during this trip. It was in a great location, very close to West Village and the rates were not too bad. It was a pretty cool hotel also.
The Jane was built in 1908 for sailors, so the rooms are known as "cabins." One thing to note, it is a very old hotel, so the rooms are vintage looking. Also, the electricity is powered by your room key.
That is something to consider if you are staying here during the heat of the summer or cold winters. Once you leave the room, everything shuts off.
Rebel Coffee -19 8th Ave, New York, NY 10014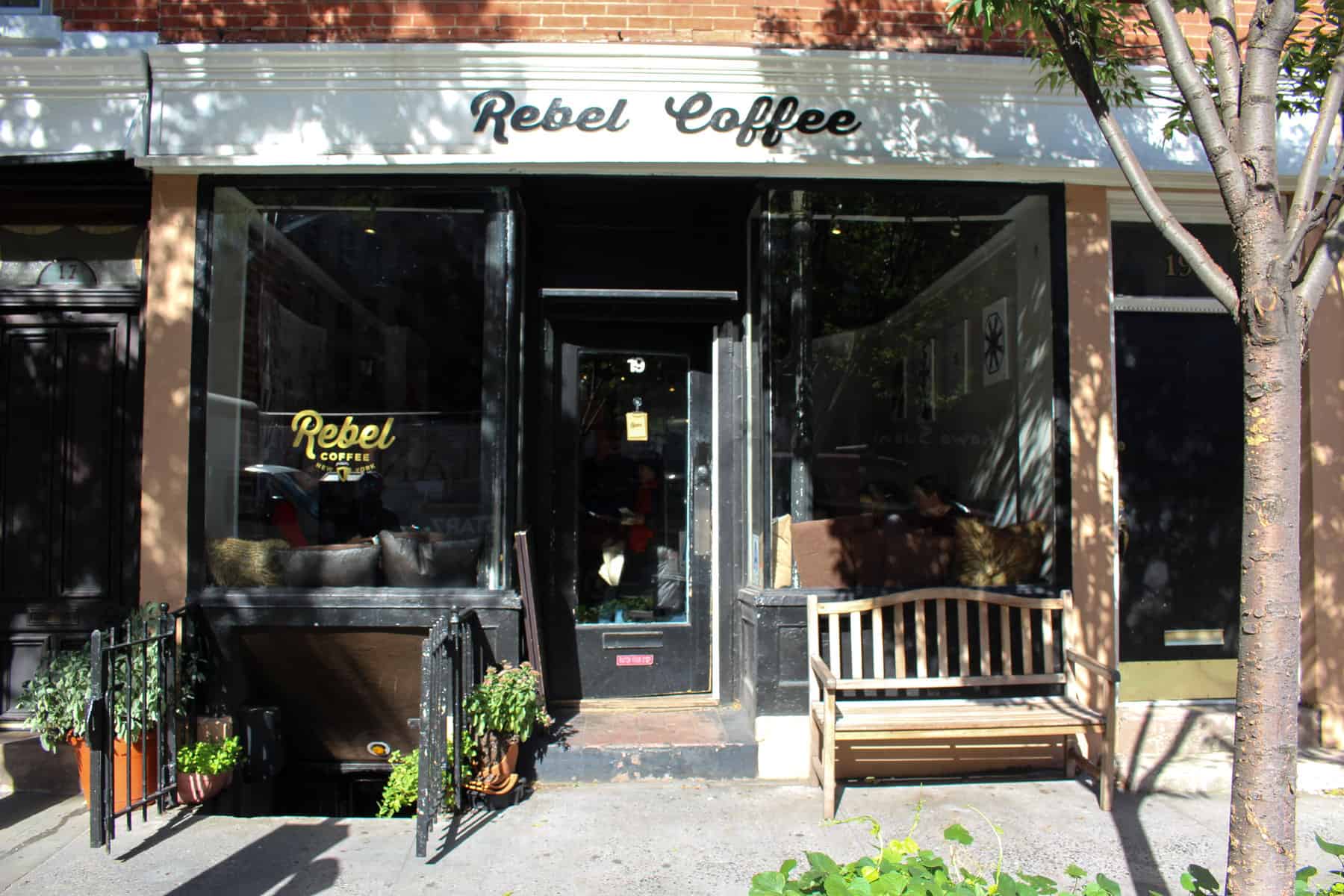 Our first stop was getting some caffeine in our system. There are so many coffee shops in the City, but we just went to the nearest one that we could find near the hotel which was Rebel Coffee. It was a cute little shop, and we both had Cappuccinos. Nothing mind-blowing. It did the job.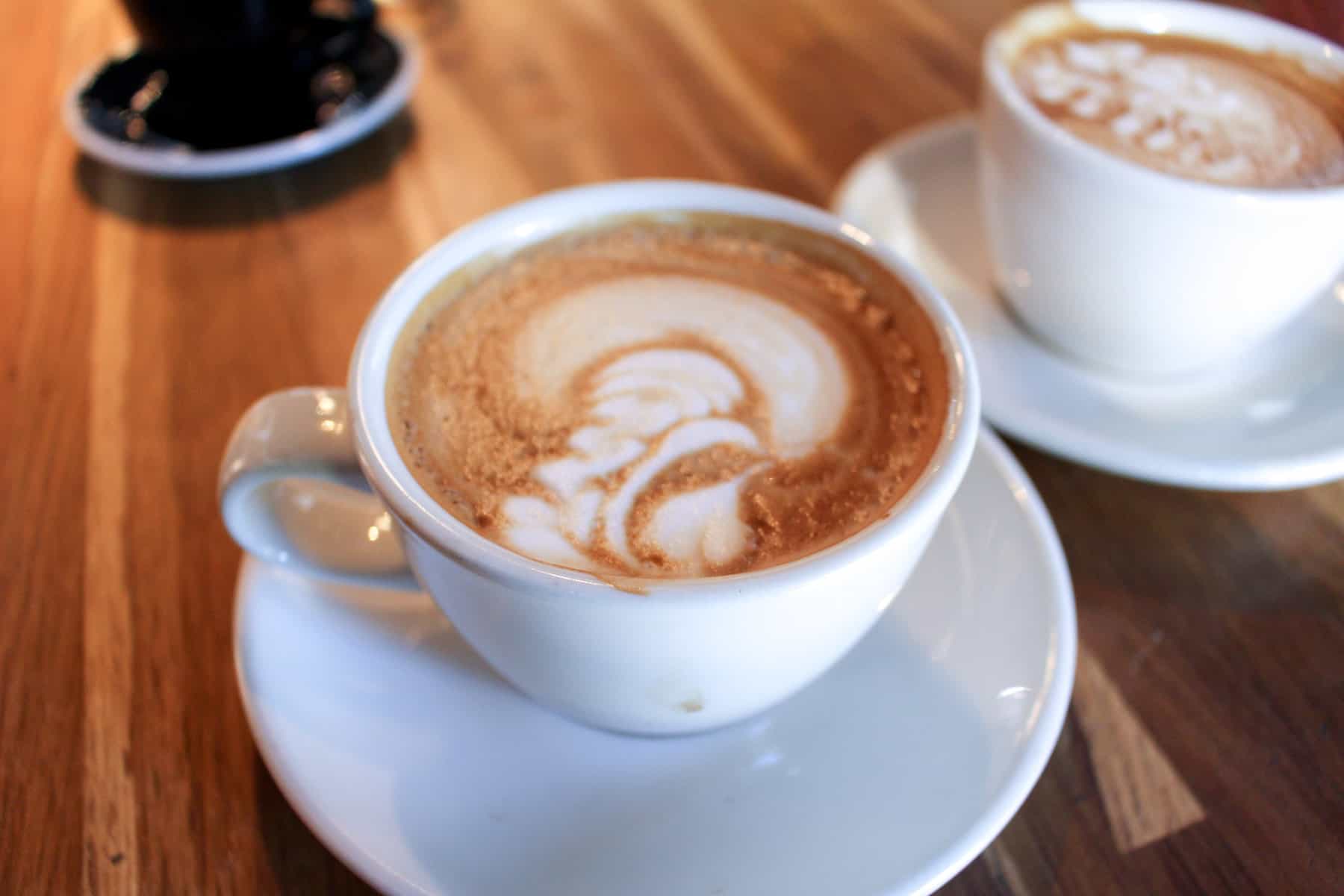 High Street on Hudson – 637 Hudson St, New York, NY 10014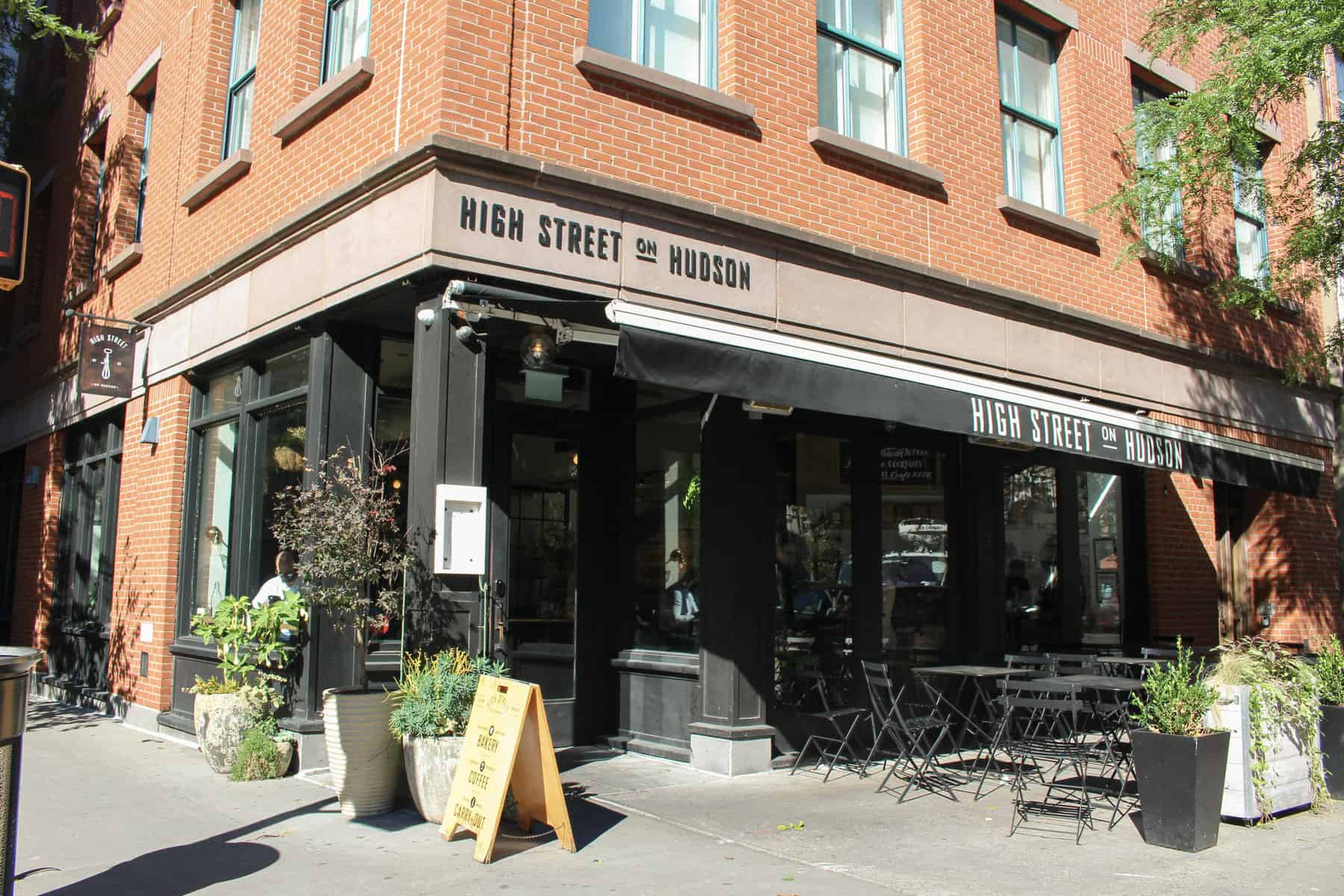 When we finished getting our caffeine on it was almost lunch, but could still be breakfast, so we decided to go for brunch, on a Thursday. Now that is living. We went to High Street on Hudson. I've heard of this café, so I wanted to check it out.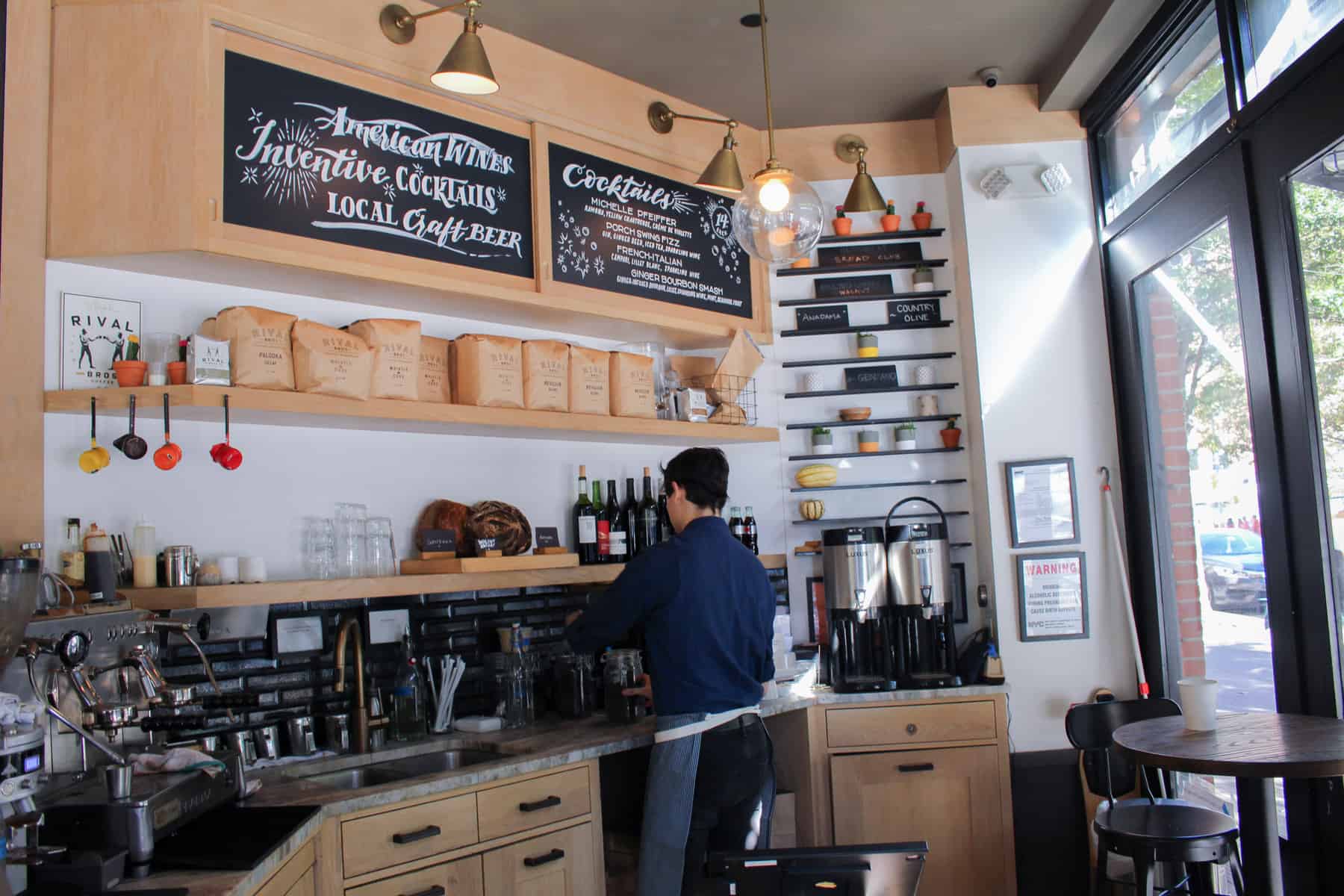 As you can see the restaurant is very quaint and modern. I love the open kitchen. As a former health inspector, I love being able to watch how my food is prepared. It drives my husband crazy and he usually doesn't let me sit in the view of the kitchen.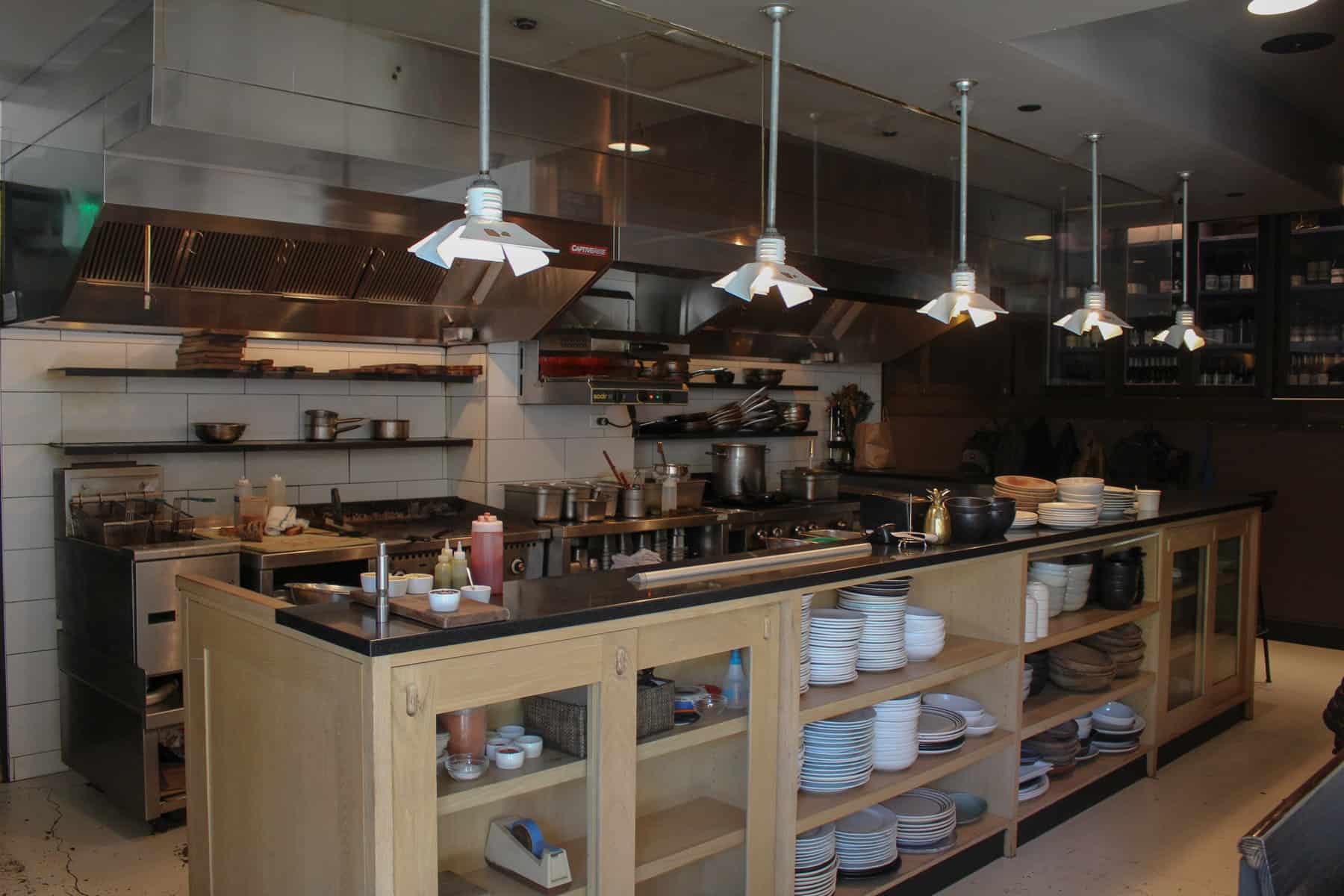 We were pretty hungry. I ordered Ricotta toast which was Cherry Walnut Toast, Black Mission Figs on Fresh Ricotta cheese with a side of bacon. My husband ordered the Bodega which was Eggs, Aged Cheddar, and breakfast sausage on a Sage- black pepper biscuit.
Both were incredible. The Ricotta was so fresh, and you can tell that the bread was baked fresh and not just any old bread from the food supply chain.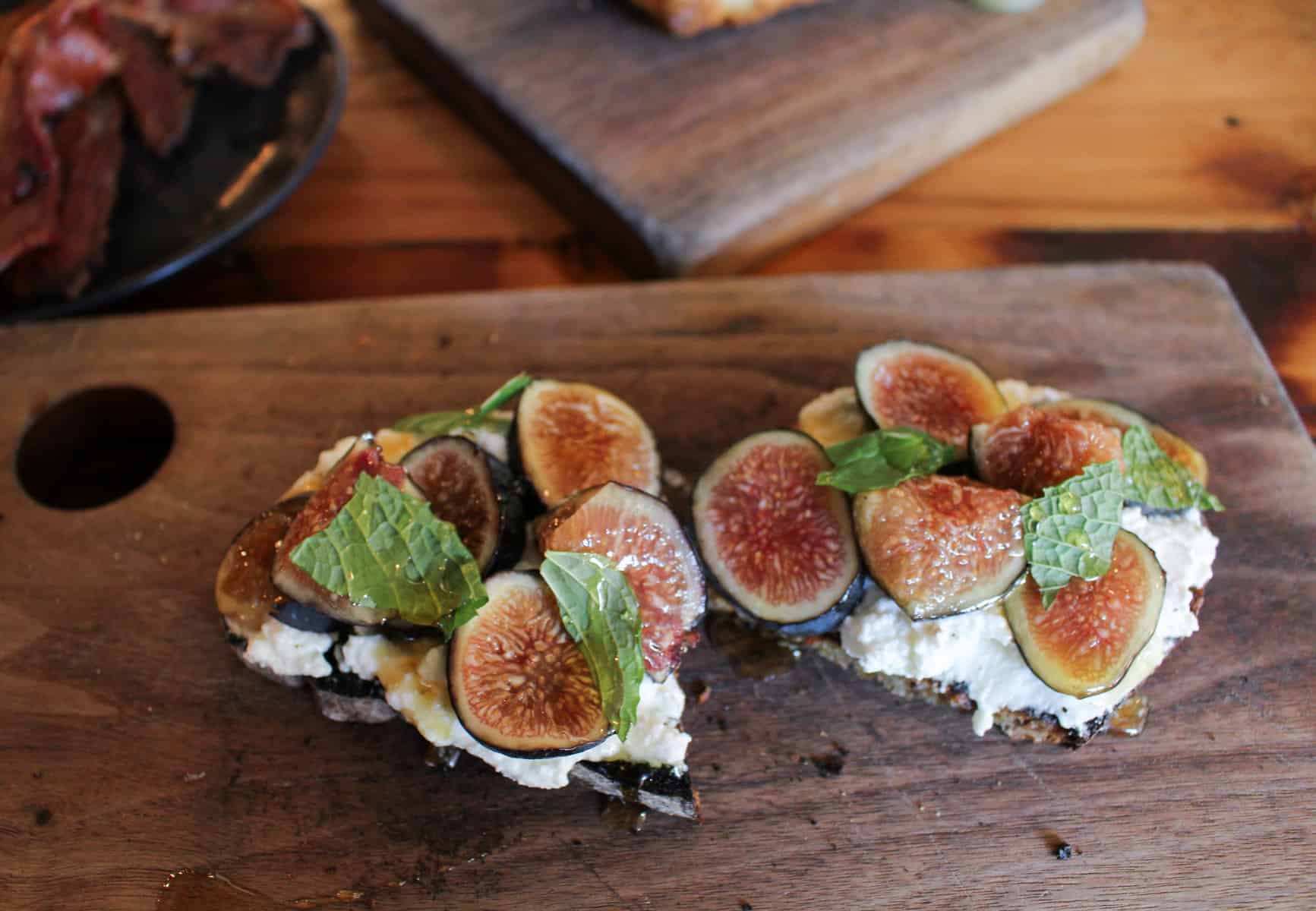 The biscuit on my husband's sandwich was so buttery and flaky. It was the perfect brunch.
We also had a Bourbon Smash to celebrate our safe arrival in the city. It's 5′ o'clock somewhere, right? Oh yeah, and a Chai Tea for good measure.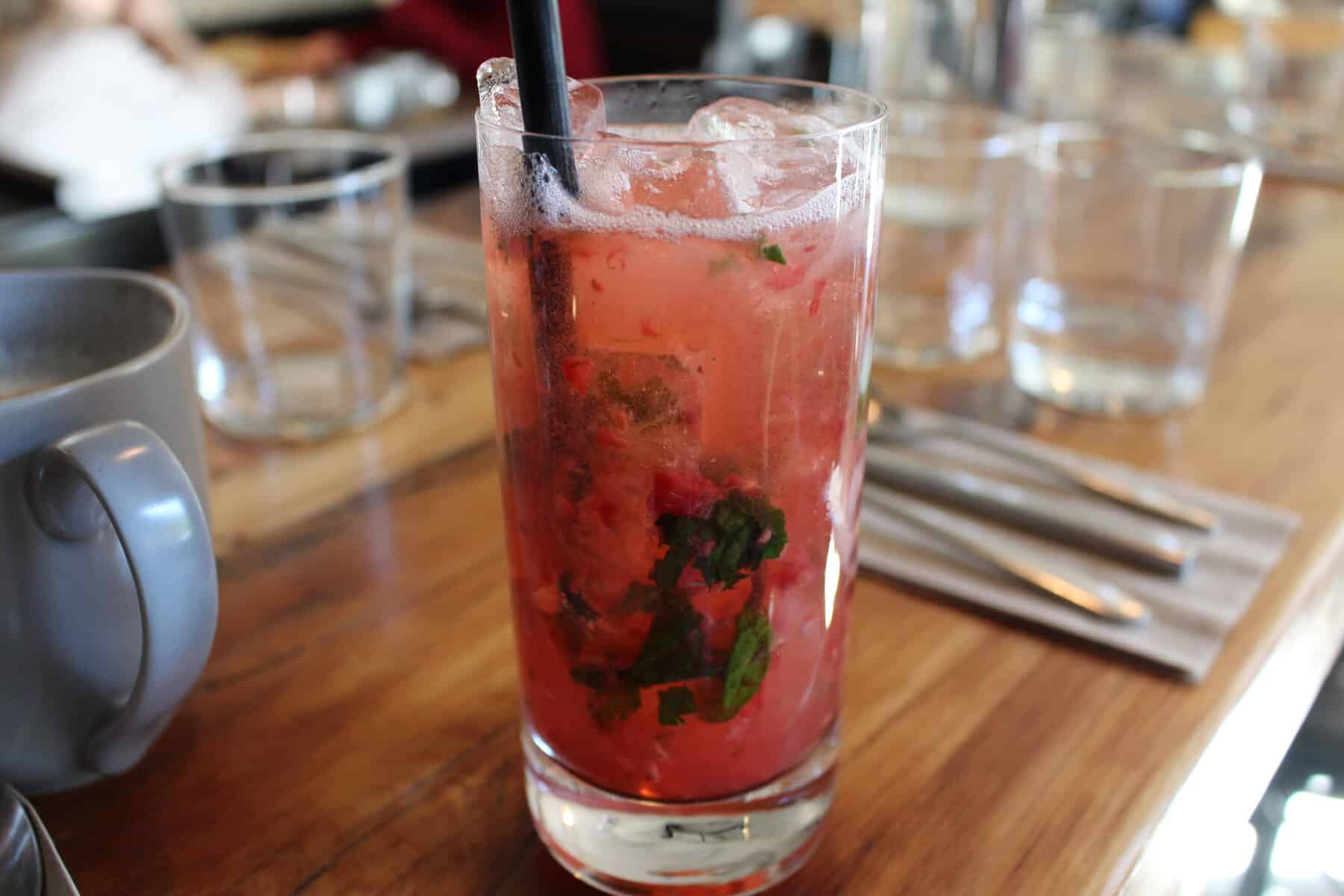 Museum of Illusions –
77 8th Ave, New York, NY 10014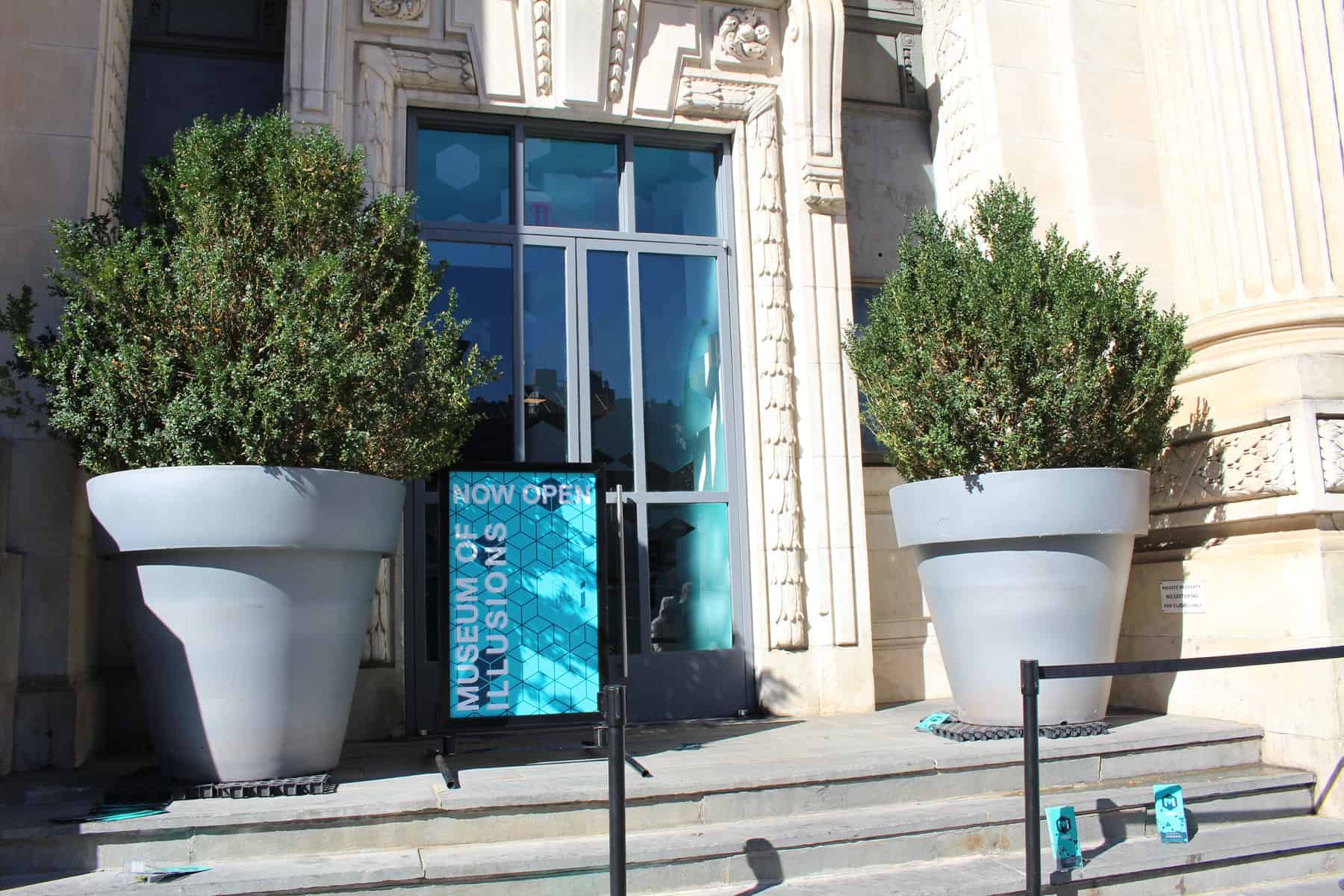 With our bellies happy we headed out to explore the city. Since it was a Thursday, we figured it would be the least crowded day to check out a museum. The Museum of Illusions was nearby, and it looked pretty cool from the Yelp pictures I looked at, so we decided to check it out.
It was one of the coolest museums, here are some photos from our experience.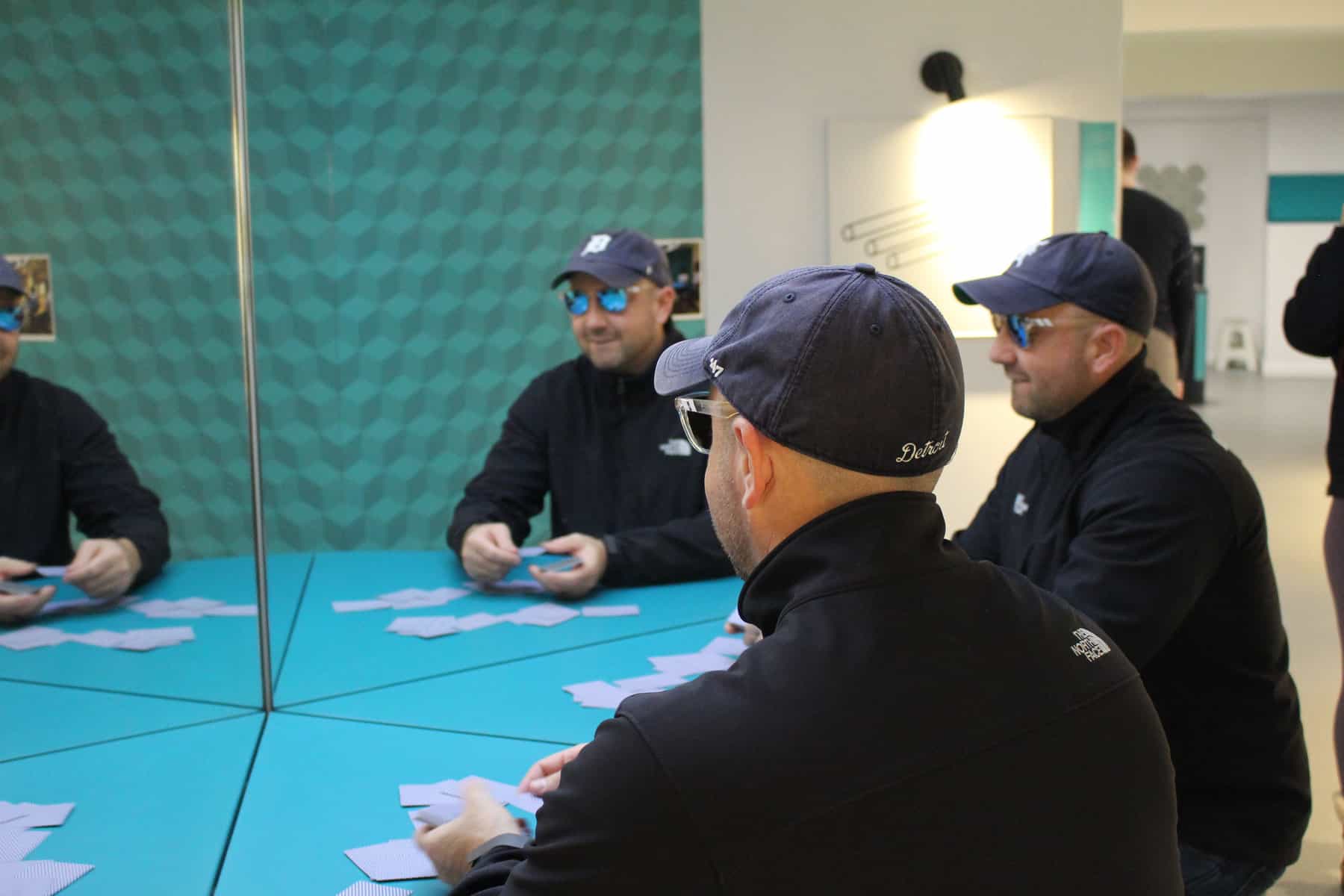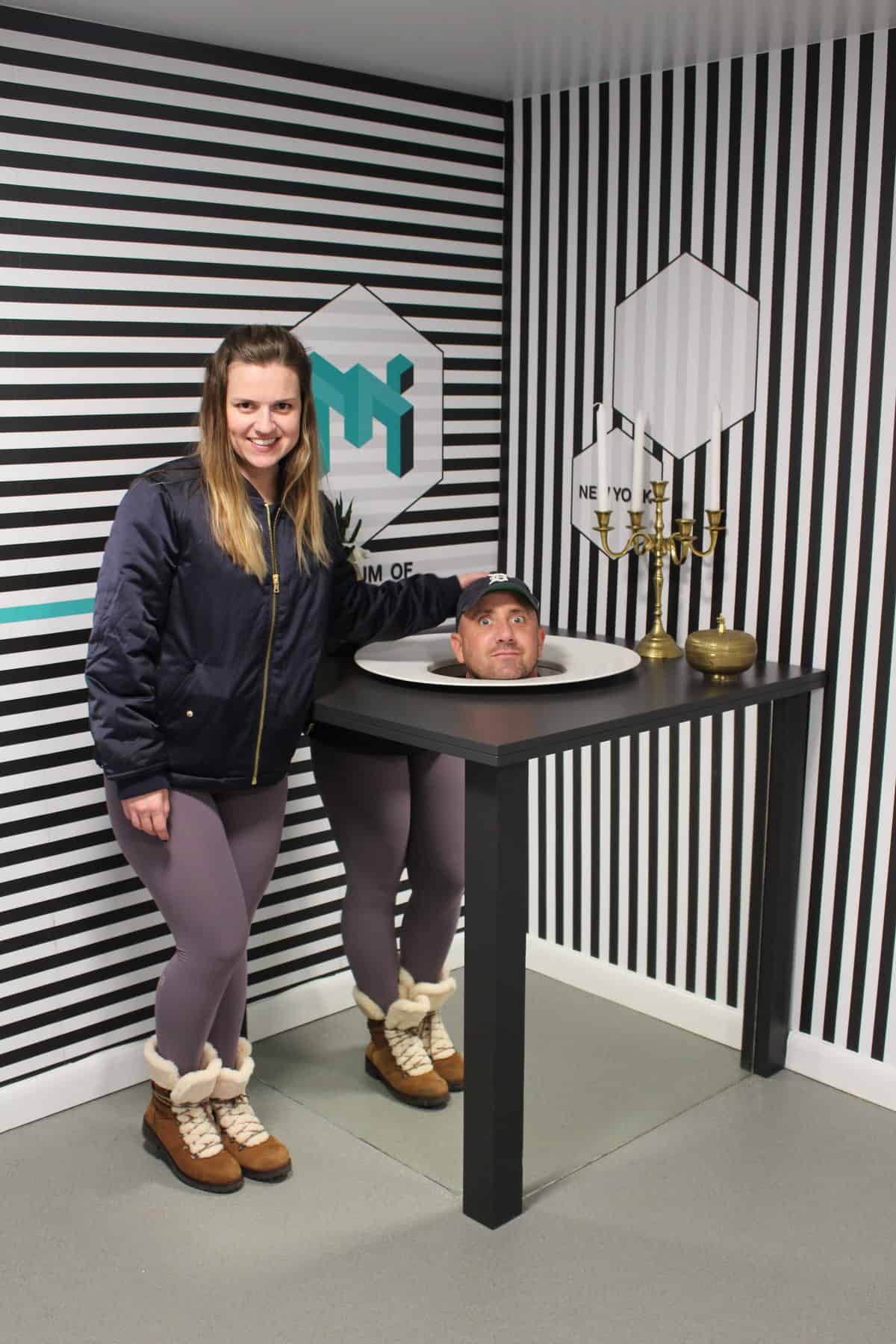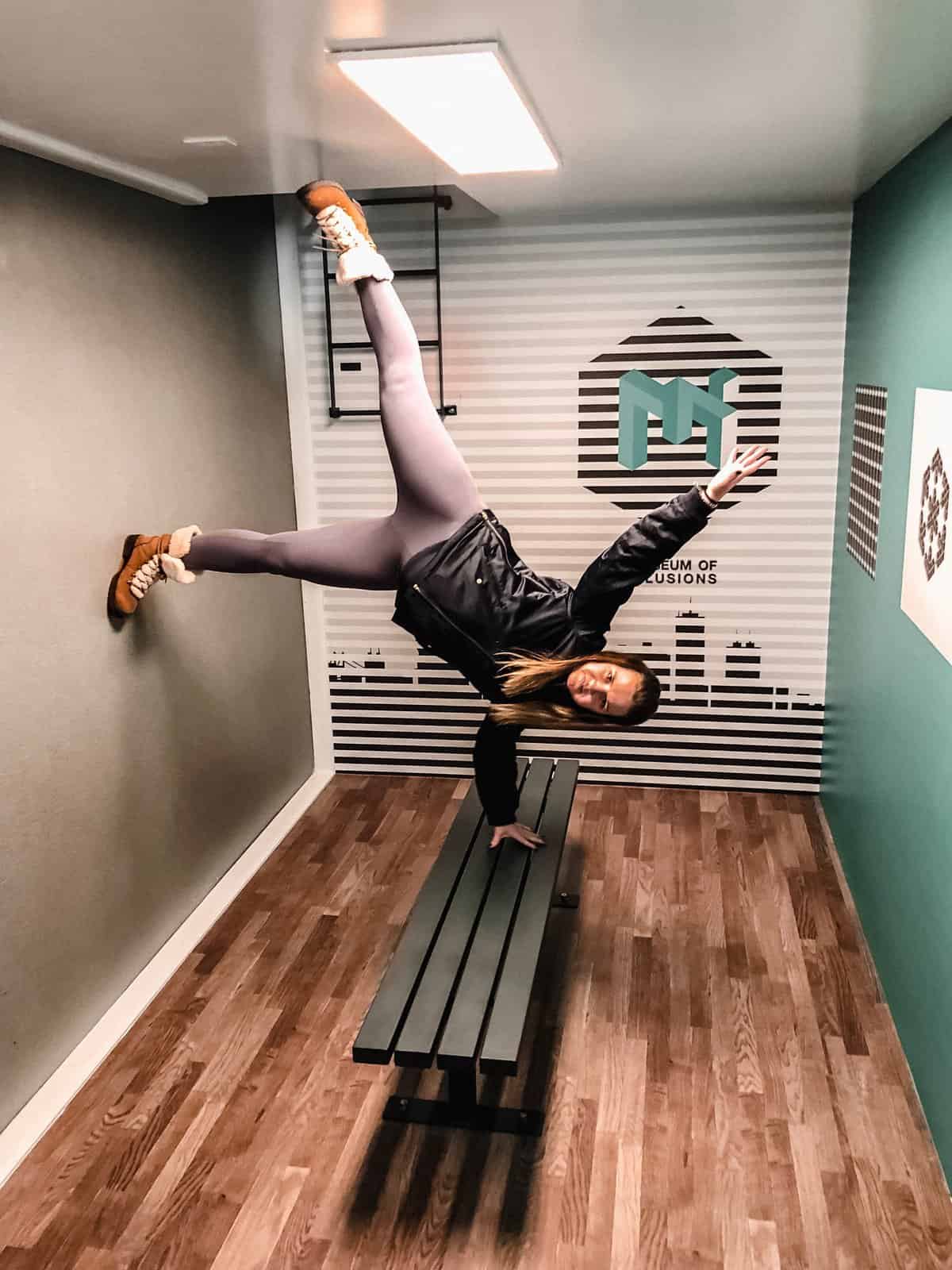 McSorley's Old Ale House – 15 East 7th Street
Established in 1854, McSorley's is the oldest bar in the city. They serve two types of beer, light or dark, and you order them in pairs.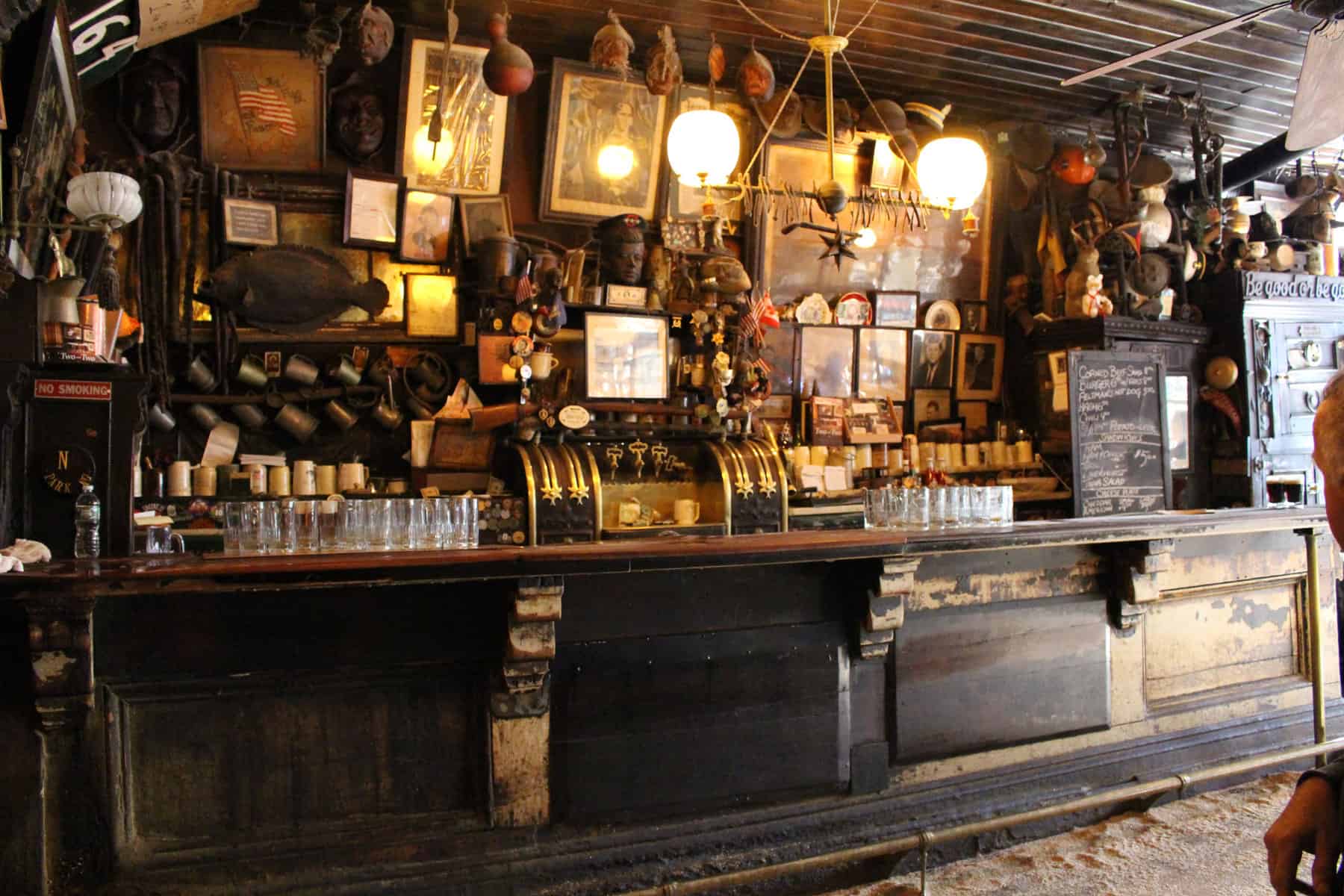 There is sawdust on the floor, and the bar smells of barley and old wood. It's my husband's favorite place in the city (next to Peter Luger's). This is a bar we will visit at each visit to New York. It's one of those bucket list bars.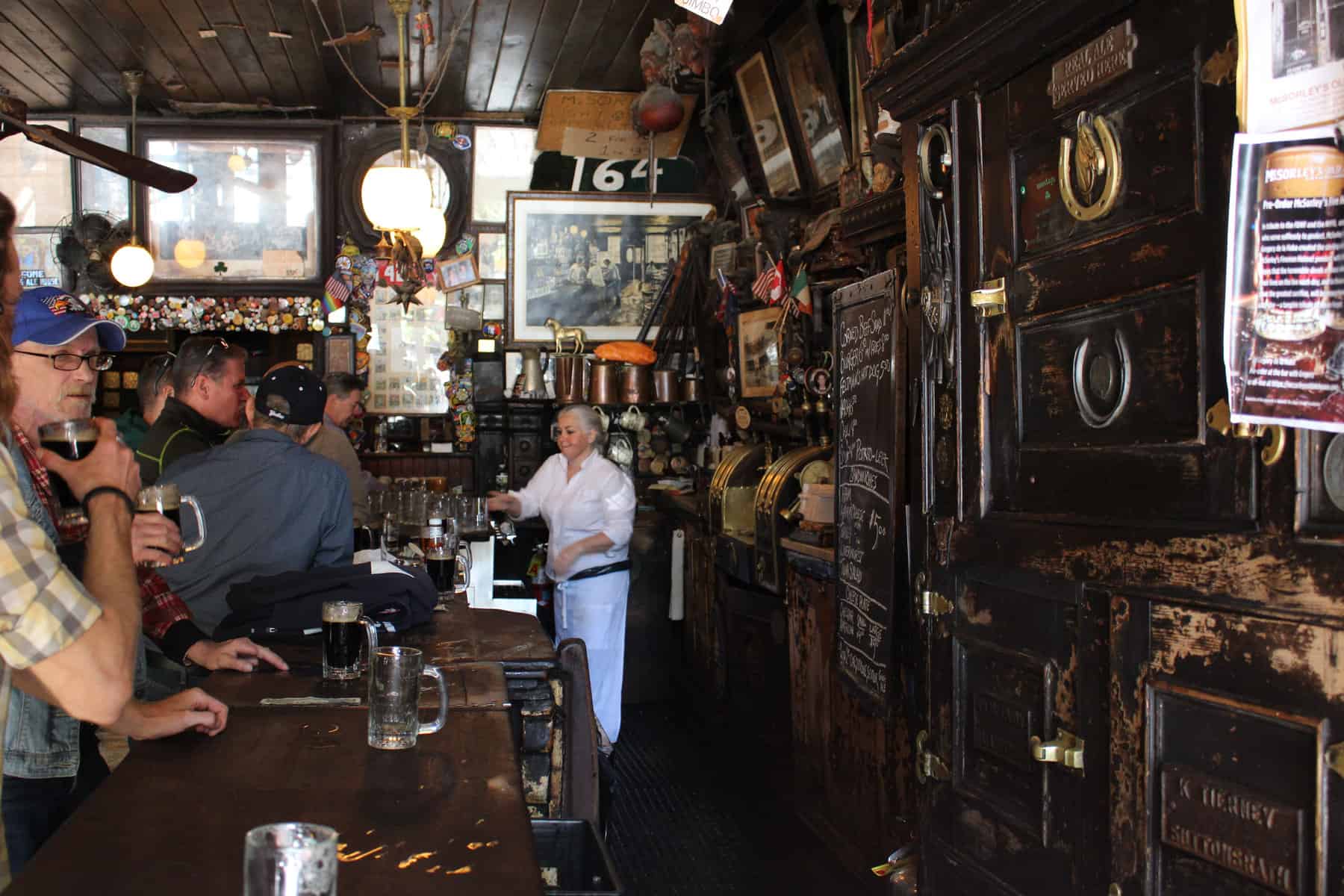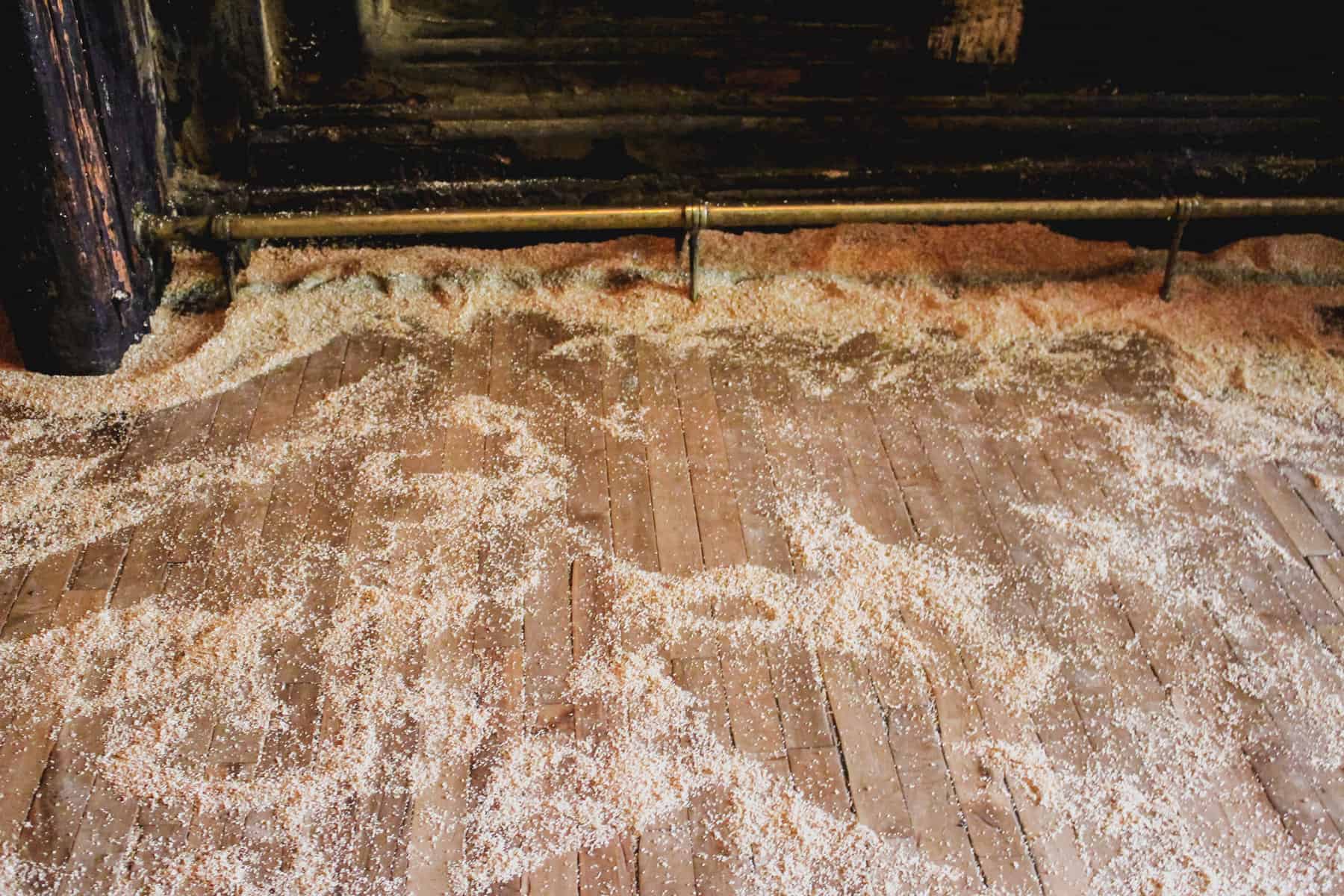 They do serve food here as well, but we just come here for the beer. I prefer the light whereas my husband loves the dark.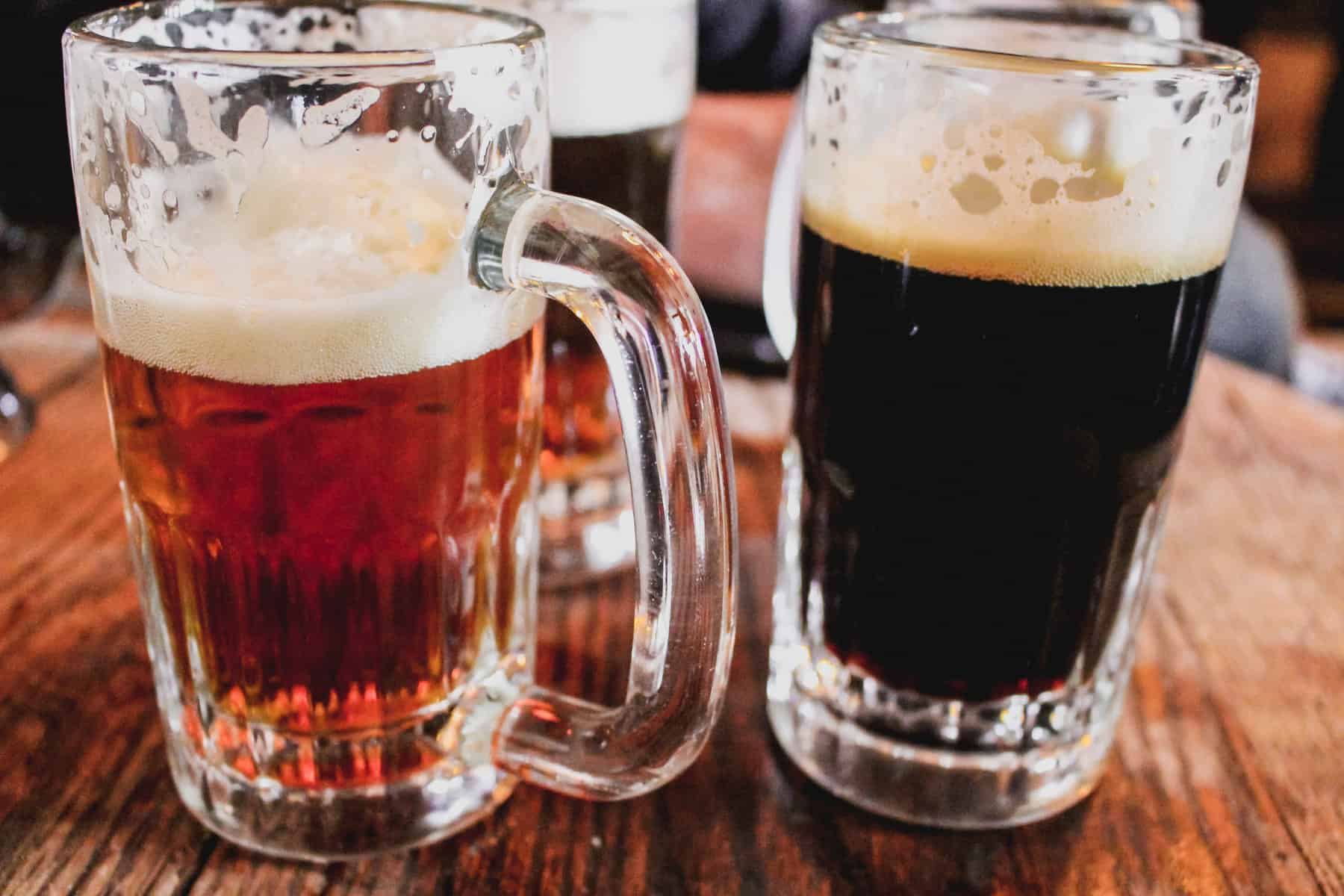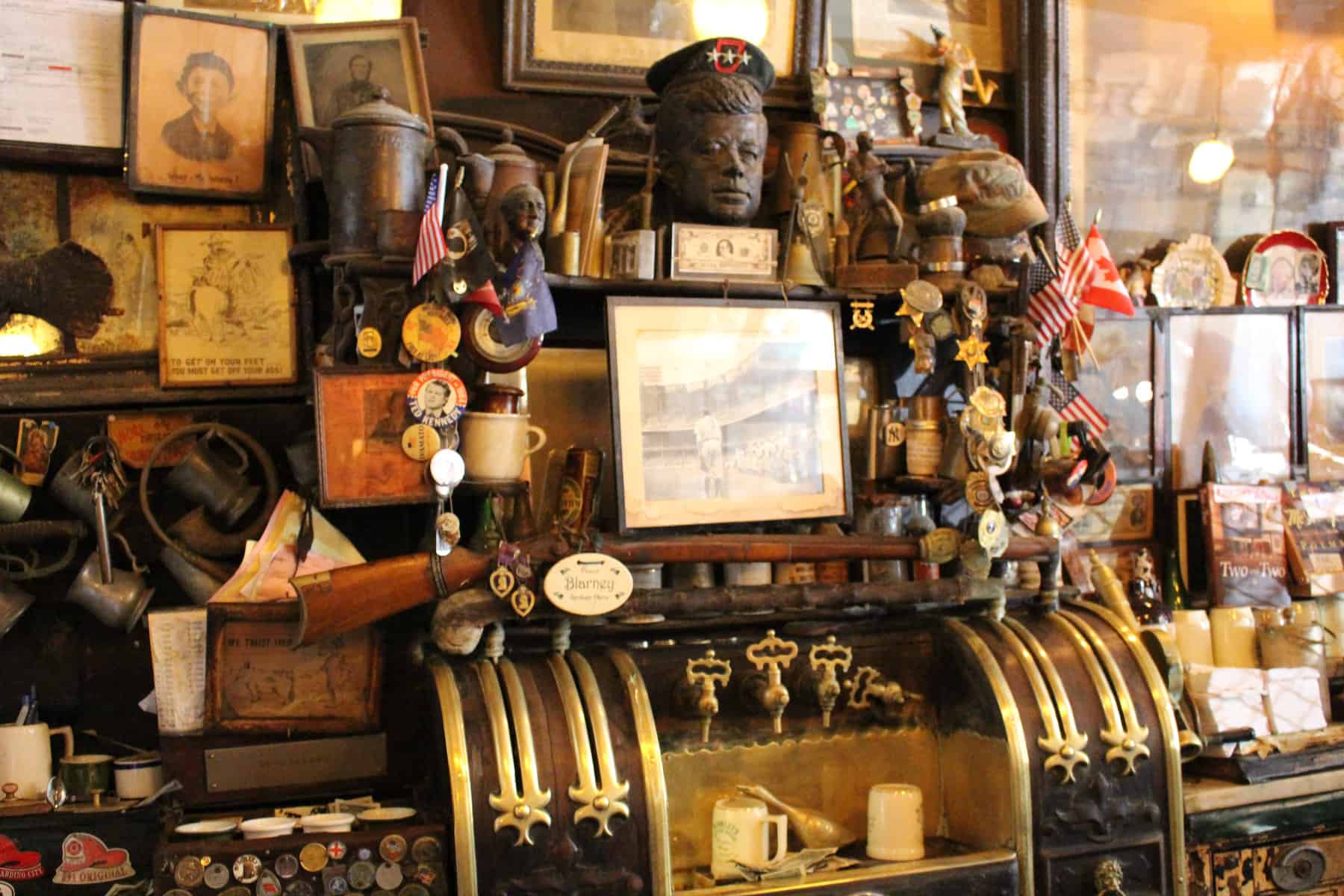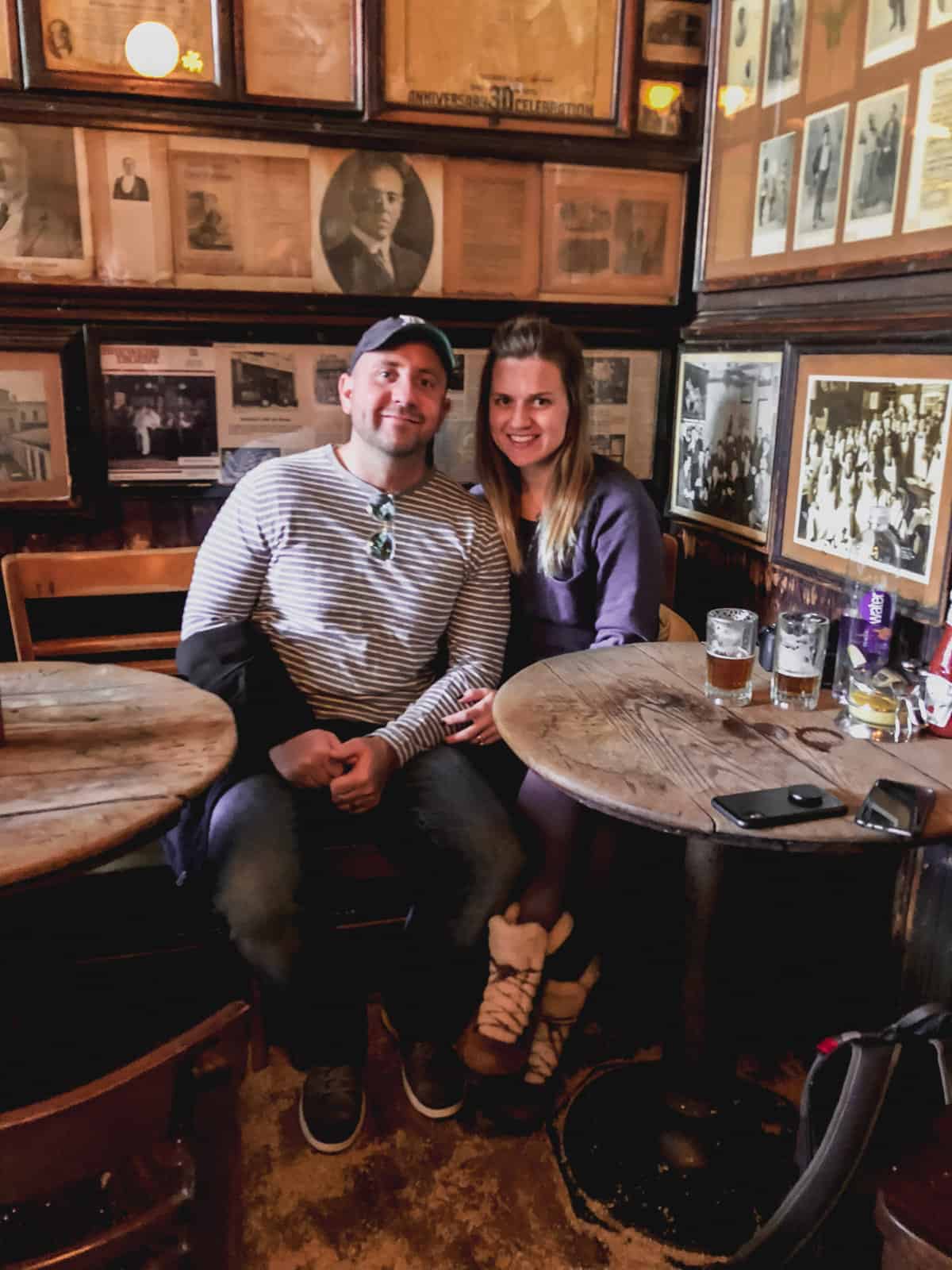 Drunken Dumpling – 137 1st Avenue, New York, NY 10003
All that laughing, walking, and drinking made us hungry again so we hit up the nearest dumpling joint, Drunken Dumpling.
We ordered Pork Dumplings, Shrimp Dumplings, and Pork Steam Buns.
If you are going to come here, don't wear anything nice, once you bite into the dumplings, the broth will go everywhere. Or maybe we are just rookies that don't know how to eat dumplings properly.
Everything was delicious and flavorful. The only thing I wasn't a fan of was how thick the dough was on the steam buns. The workers are the nicest people on the planet though.
Keen's Steakhouse 72 W 36th St, New York, NY 10018
Our anniversary dinner was at Keen's Steakhouse. I had called and made reservations months in advance. This is probably a good idea if you want to come here. Keen's is one of the most famous steakhouses in the city.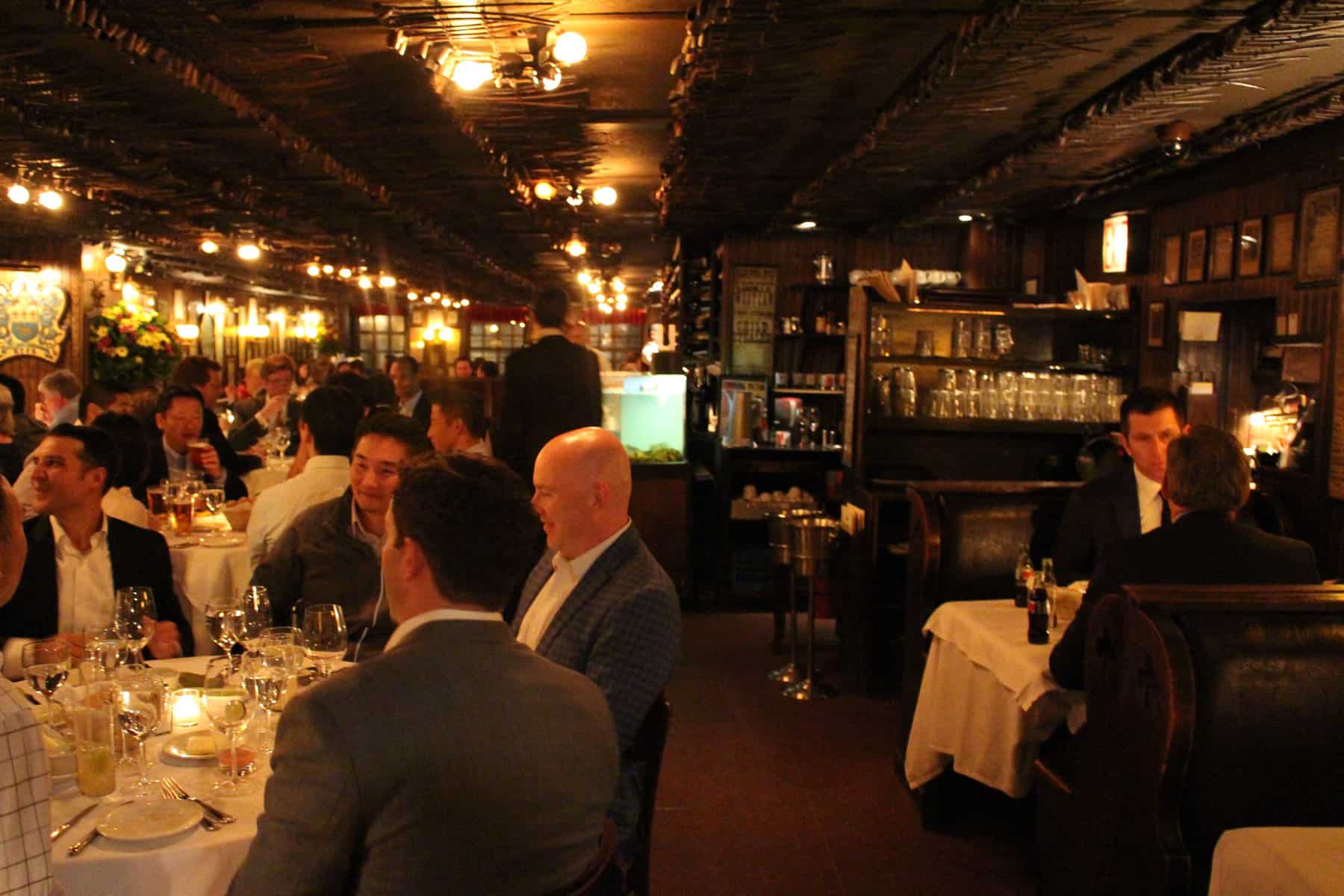 Since this was our anniversary dinner, we splurged.
Now, if you are a fan of lamb, get the Mutton Chop. It was the size of my head, but it is a Keen's staple.
My husband does not prefer lamb, so he got the T-bone steak.
For side dishes, we got Mushrooms and Creamed Spinach, and it was all so good. We were so stuffed we did not have any room for dessert.
Cheers to 4 years of marriage without killing each other. Buahahahaha.
Overall, it was a wonderful anniversary dinner. I will say though, my husband and I agreed that the steak at Peter Luger's is much better. I know there are New Yorkers that will only eat steak at Keens and others who are Peter Luger's loyalists. Sorry Keens, but we are team Luger on the steaks.
Bathtub Gin – 132 9th Ave, New York, NY 10011
NYC has a lot of speakeasy bars. The authentic ones usually have a secret door or conspicuous entrance that was used in the prohibition era. I love them. I am a sucker for speakeasies so anytime I am traveling I look for bars that have the speakeasy feel.
Bathtub Gin is a speak-easy style bar with a more club-like atmosphere. We went there after our dinner to get a nightcap. The line was out the door, and they only let in a few people at a time.
Here is the front door. You would never know that was the entrance just by walking past it.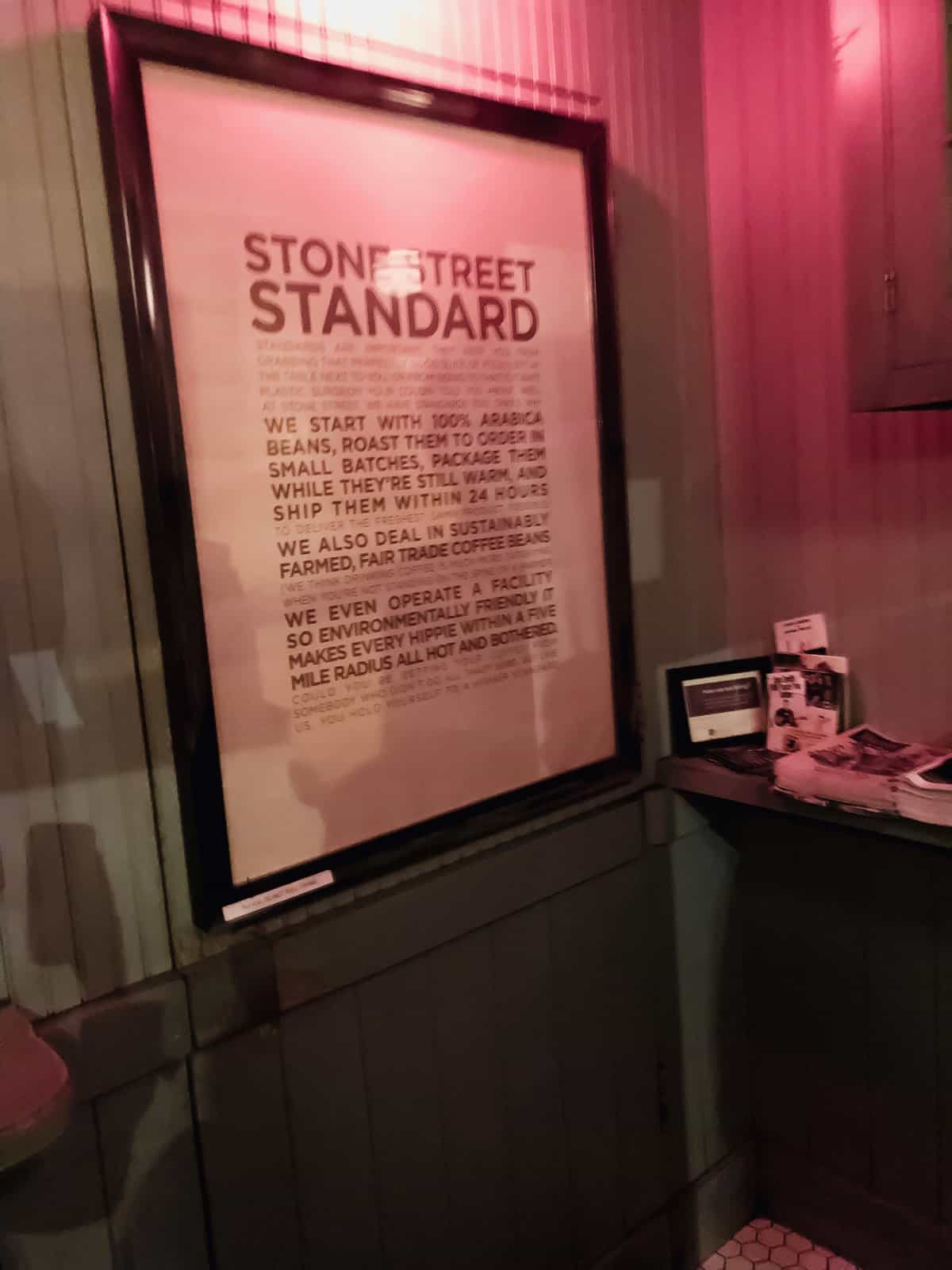 Why is it called Bathtub Gin? I think it may have to do with the giant copper bathtub in the middle of the bar. I'm not convinced though…..
Anyway, we both had the Gincup cocktail which was delicious but took forever to get, and then we left. It was a Thursday night, and the place was packed.
Also, it was pretty loud in there, not really what we had in mind for a quiet speakeasy to end the night. Still, it was a pretty cool bar if you are into the louder, clubbier bar scene. I think we are too old for that.
Big Gay Ice Cream – 61 Grove St, New York, NY 10014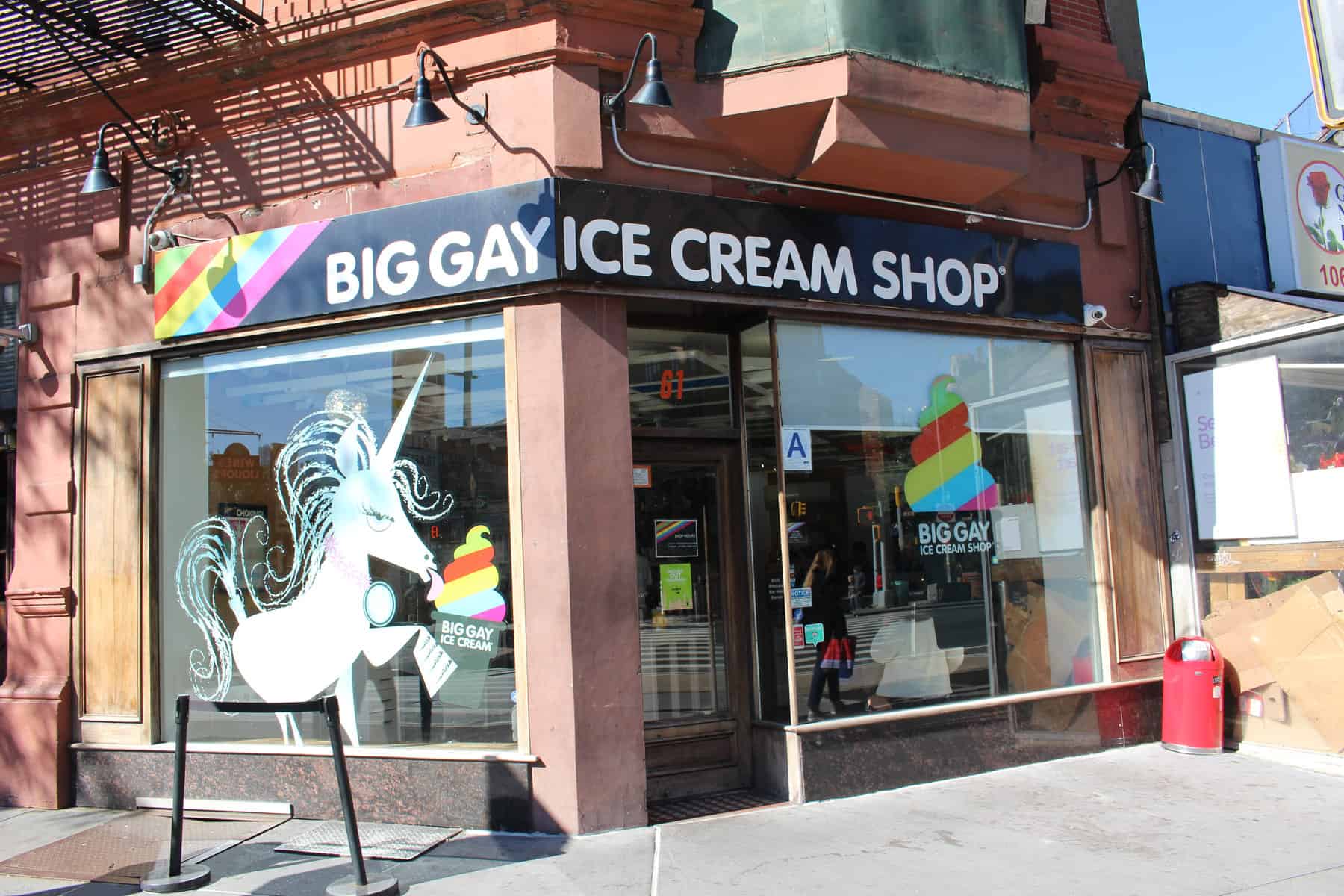 Since we spent less time at the bar than we planned on, we decided to get some ice cream after. Big Gay Ice Cream Shop is a very popular ice cream parlor in the city.
Their staple? The Salty Pimp. AMAZING.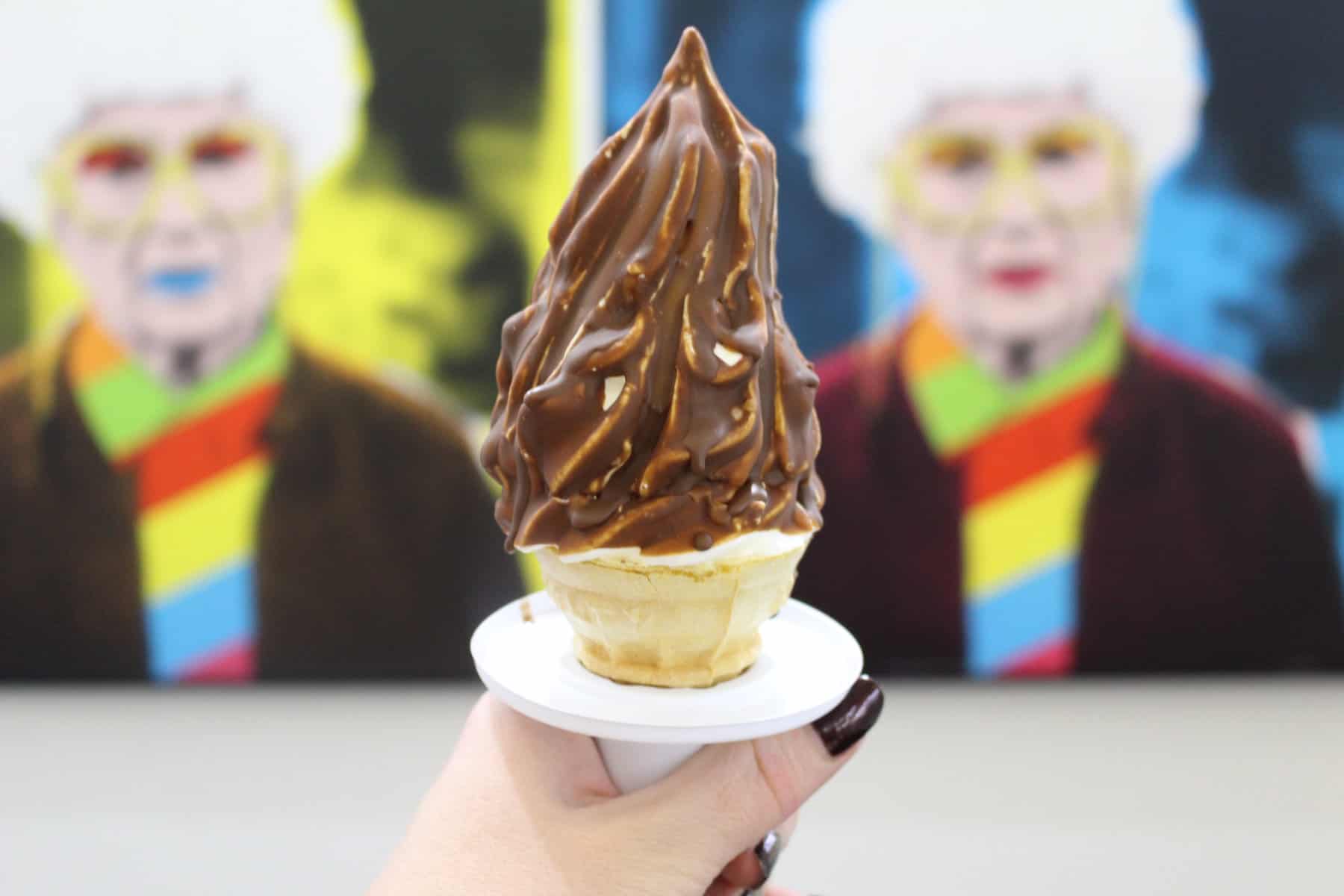 Its vanilla soft-serve, dipped in chocolate and injected with dulce de leche and topped with
salt
. I wanted like two more. If I weren't still full from dinner, I probably would have had more.
Day 2-
The Elk 128 Charles St, New York, NY 10014
In the morning, while my husband was at the gym working out, I took a hotel bike and biked to The Elk for a coffee.
The Elk is a charming and modern coffee shop, and the Matcha Latte sounded good to me, so I ordered that. It was delicious.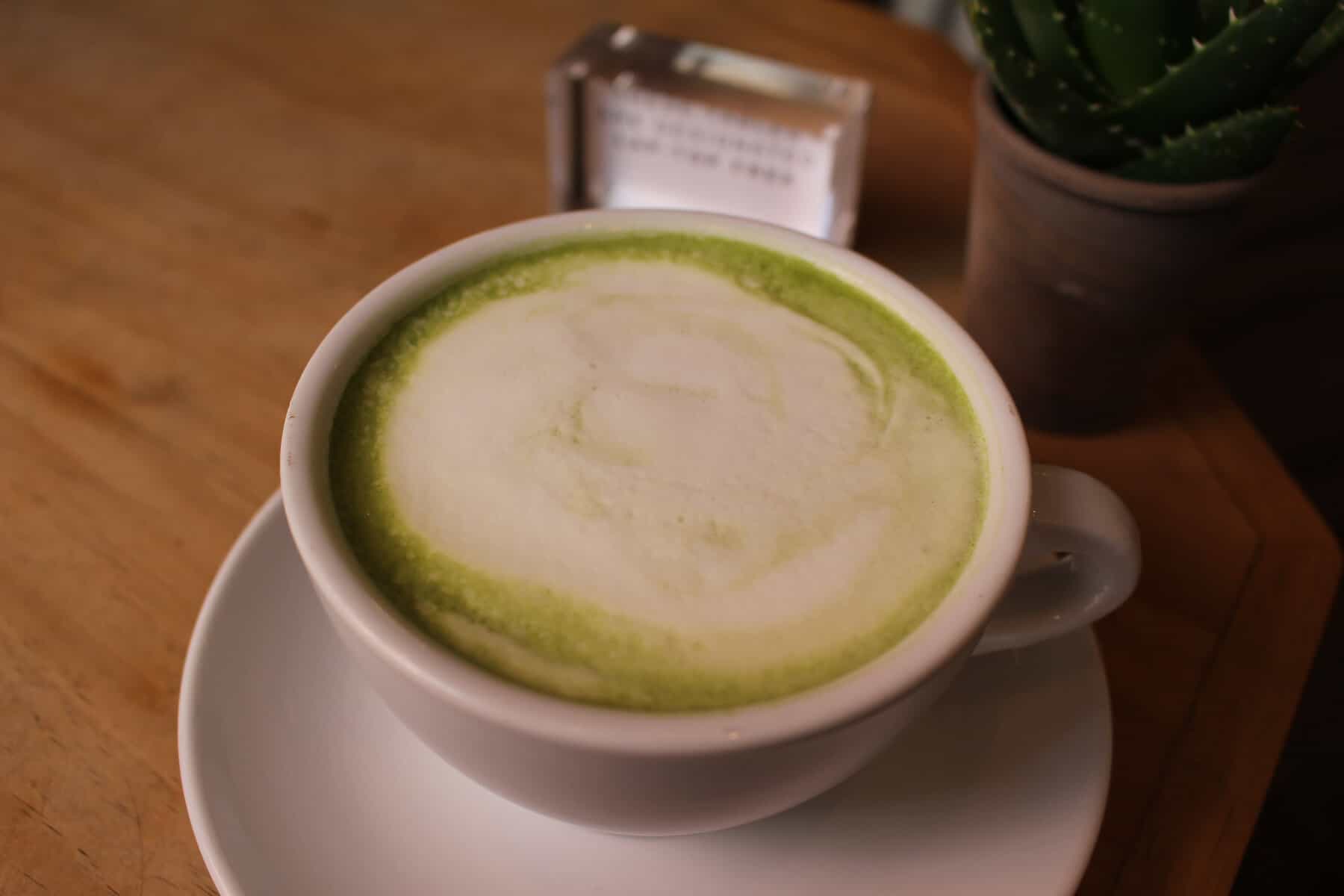 The Butcher's Daughter – 581 Hudson St, New York, NY 10014
So, funny story about this place. I initially thought it was Russ's Daughter's cafe, but it turns out this was a vegetarian restaurant. I had told my husband to meet me here for brunch, and when I got here and looked at the menu, I realized it wasn't what I thought.
I ordered some avocado toast because it sounded pretty good. It wasn't worth the money though. If you are vegetarian, you will probably love this place because they have a pretty good menu and the ambiance is nice, but we are not vegetarian, so after I ate my toast, we moved on.
The Spotted Pig – 314 W 11th St, New York, NY 10014
Since breakfast didn't work out the way we had planned, we walked over to the Spotted Pig for lunch. It was almost 11 anyway, and that's when they were opening, so it worked out perfectly.
We had heard of this restaurant from friends who lived in the city and also, they are known for one of the best burgers in NYC. We love burgers, so of course, we had to go try it out.
We ordered the burger (of course) and the deviled eggs.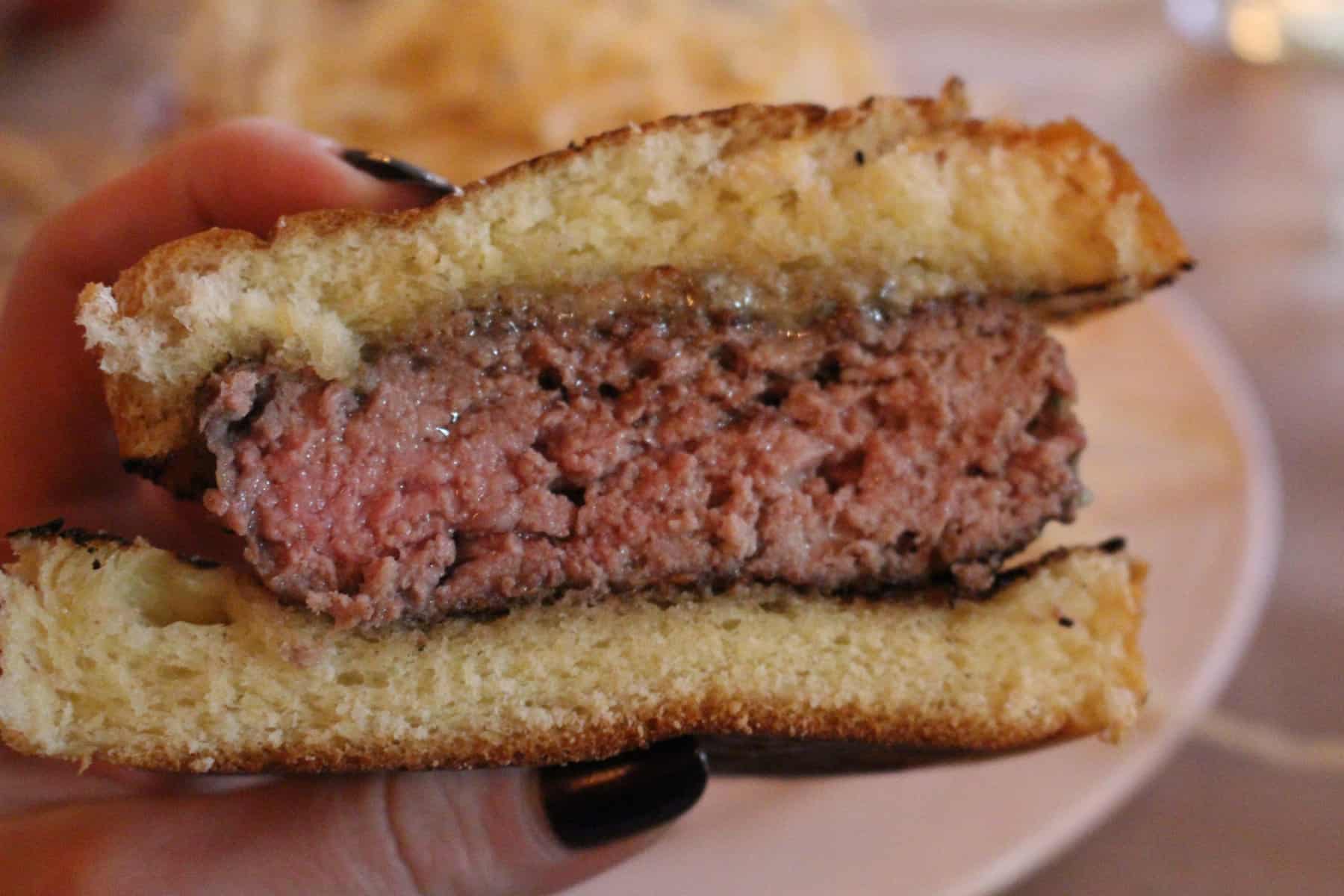 SO, how was the burger? I would rate it a 7 out of 10; my husband gave it a 6. We are pretty harsh critics when it comes to food.
It was an excellent burger though. I would come here again for the burger, but then again, there are so many more burgers in the city to try!
Donut Plant –
220 W 23rd St, New York, NY 10011
Alton Brown says he comes here every time he visits the city so you know that means they have some pretty good donuts. Boy, he right. I am not a big donut person, but let me tell you, these donuts are incredible.
I got the Peanut Butter Jelly Donut. Get it. It will change your life.
Times Square New York –
We decided we were going to take our old hotel bikes and bike to Times Square. What an adrenaline rush. I figured we would save time and money by not taking a Taxi. However, it wasn't the safest thing to do. Biking through Times Square is pretty chaotic. I wouldn't recommend it unless you love living on the edge.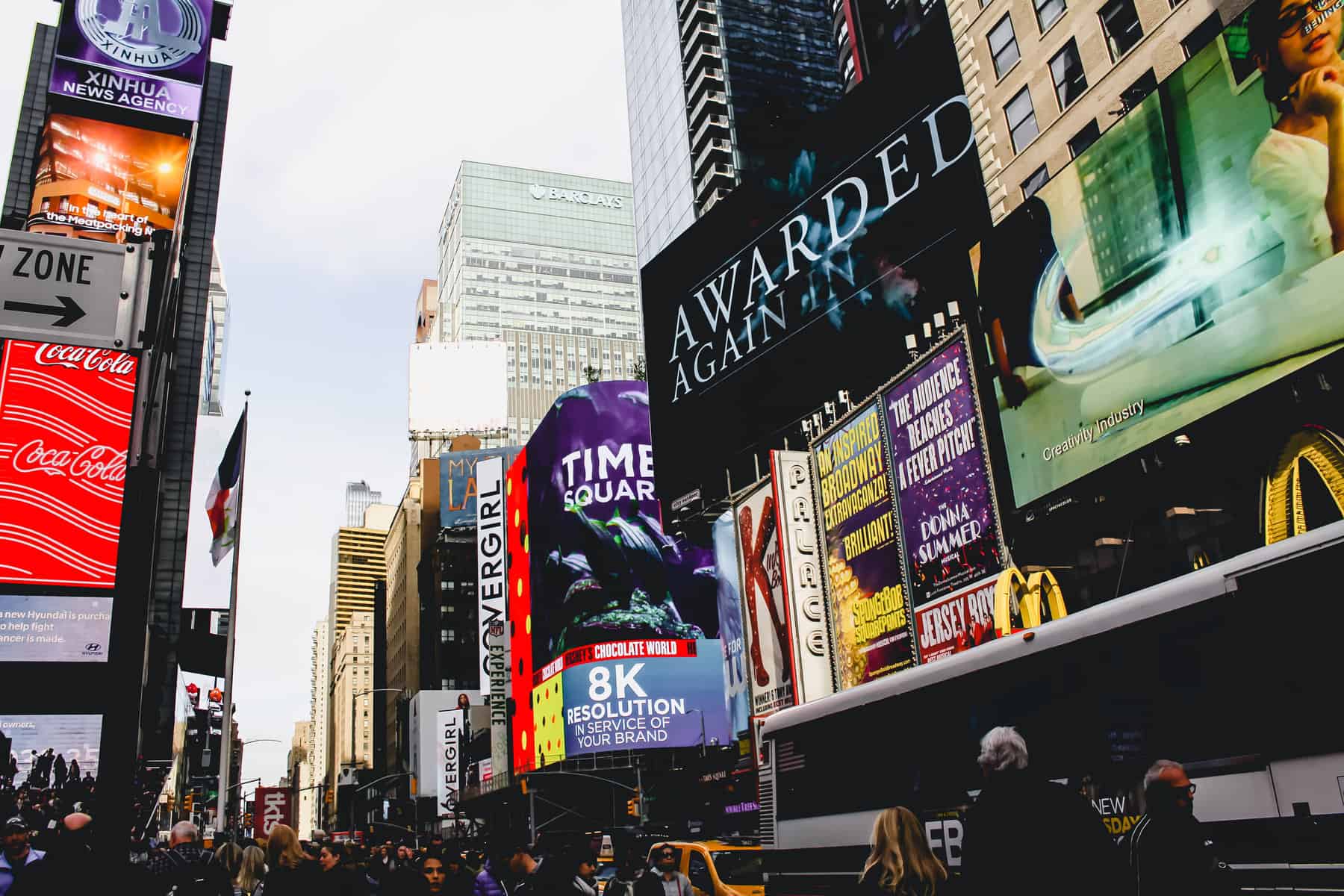 Los Tacos No. 1 – Chelsea Market, 75 9th Ave, New York, NY 10011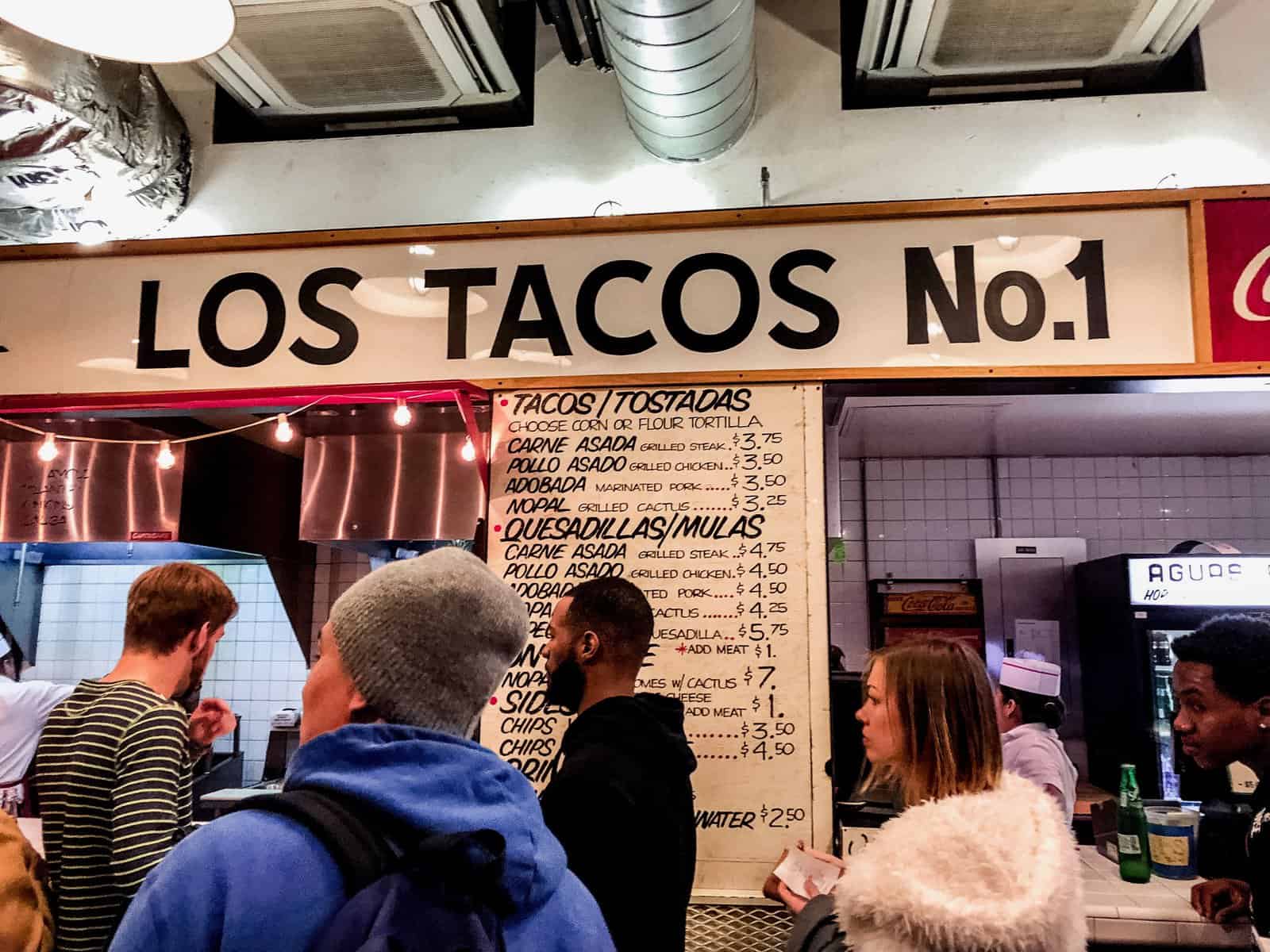 All that biking to and from Times Square made us hungry. First, we hit up Los Tacos No.1 in Chelsea Market.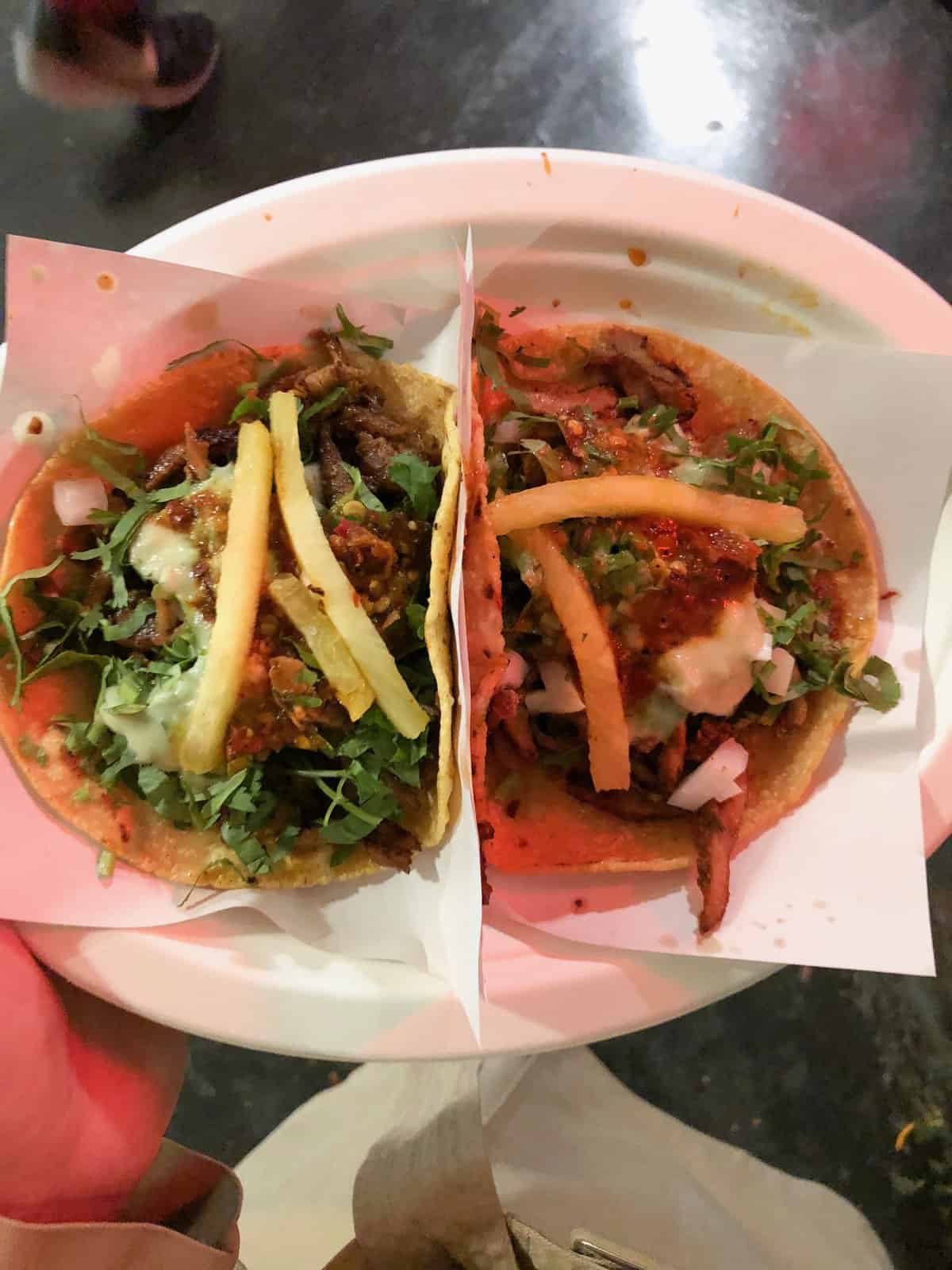 Los Taco No. 1 is rated one of the best tacos in the city. We agreed. These were some of the best tacos we have ever had.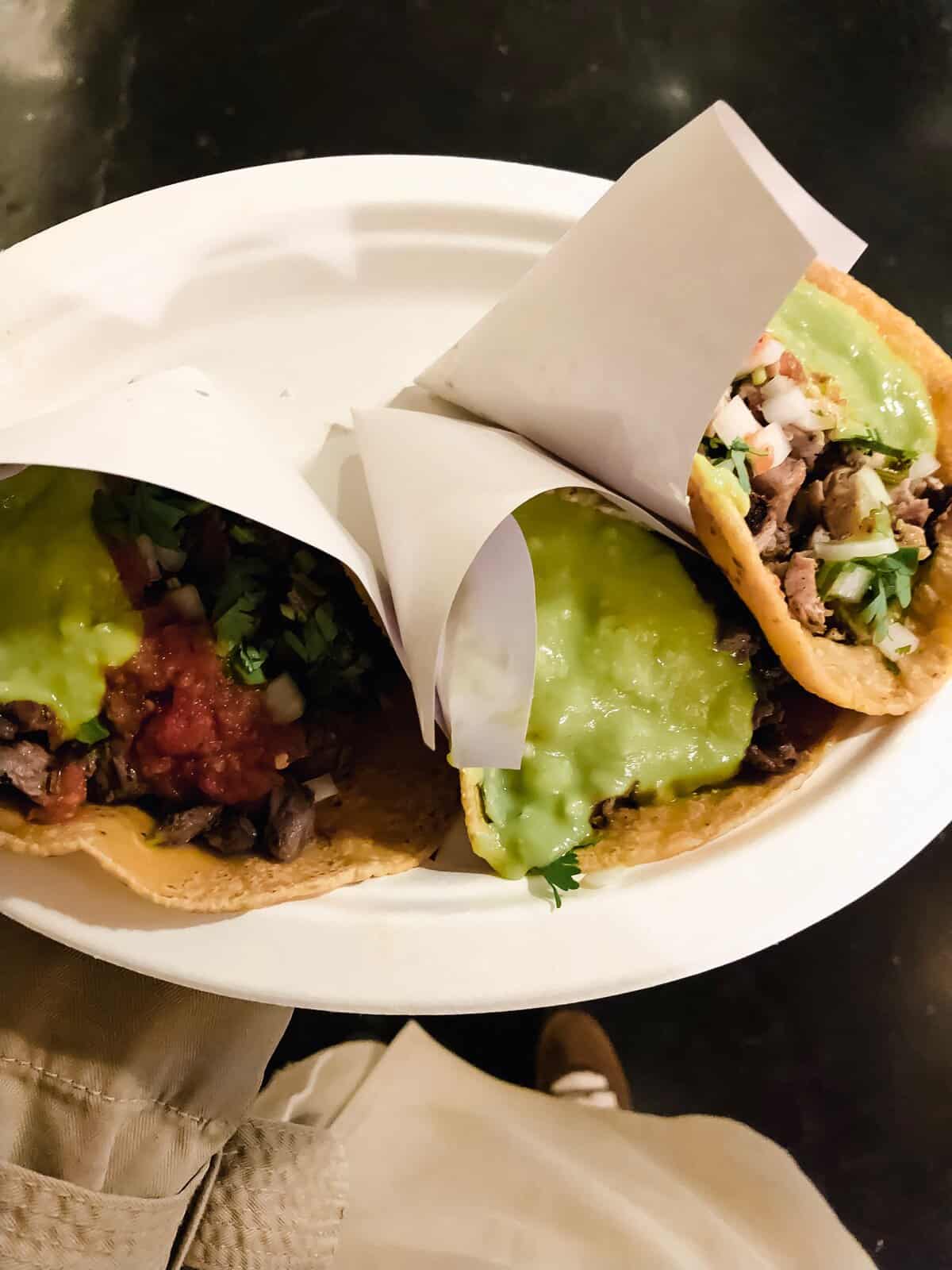 This is a place we will be going back to next time we are in New York.
Xi'an Famous Foods – 81 St Marks Pl, New York, NY 10003
We weren't even planning to go here, but since we had to be on a waiting list to get into Death and Co. Speakeasy we decided to walk around, and this was on the way.
I had bookmarked this place because they are famous for their cold-skin noodles, so we stopped in. There are lots of these around the city; this one happened to be very tiny. We managed to score some seats after a couple left. Otherwise, you are pretty much left to stand or go.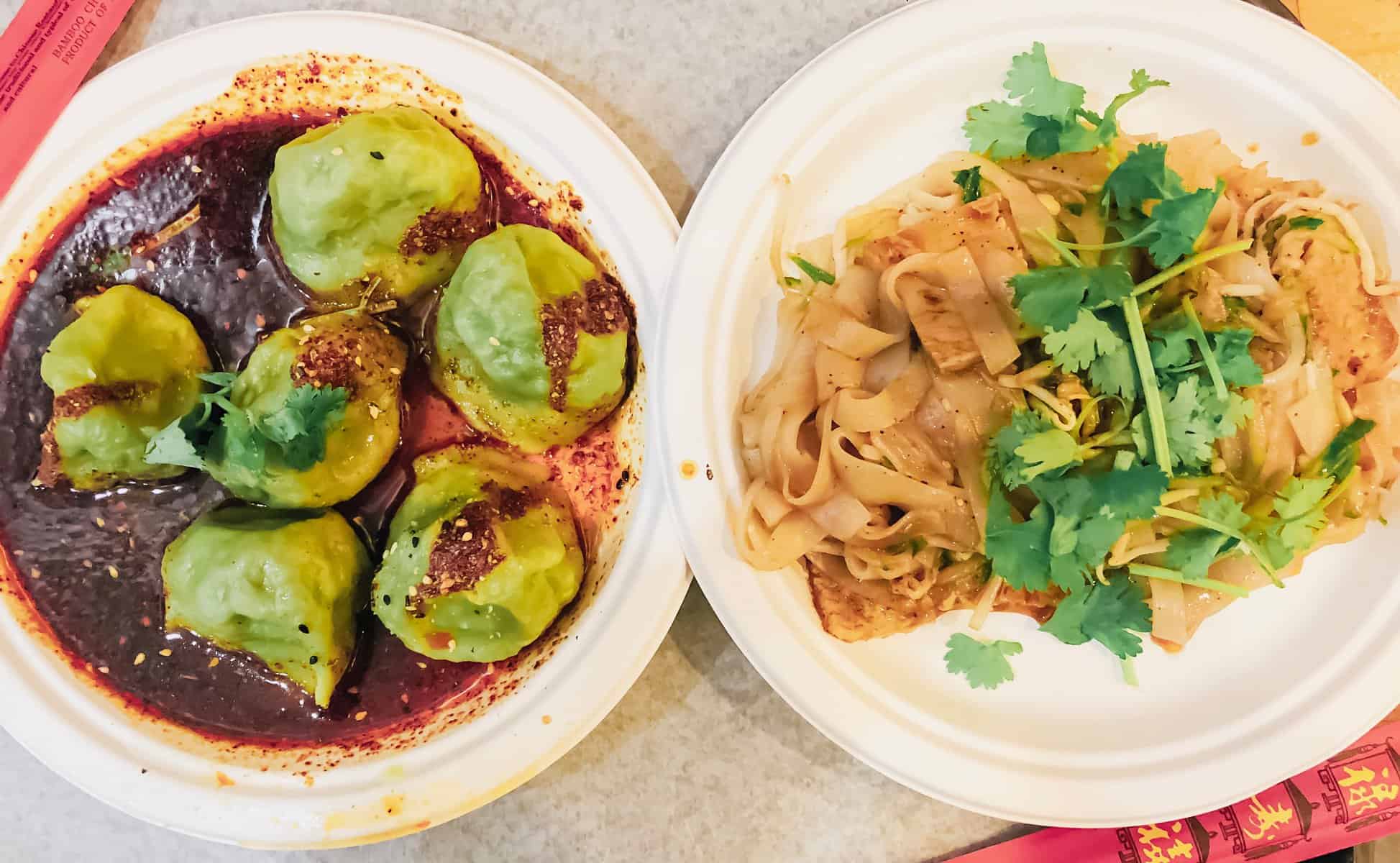 I love Asian food, so I thought these were good. I wish the place were a little more prominent though.
Death & Co. 433 E 6th St, New York, NY 10009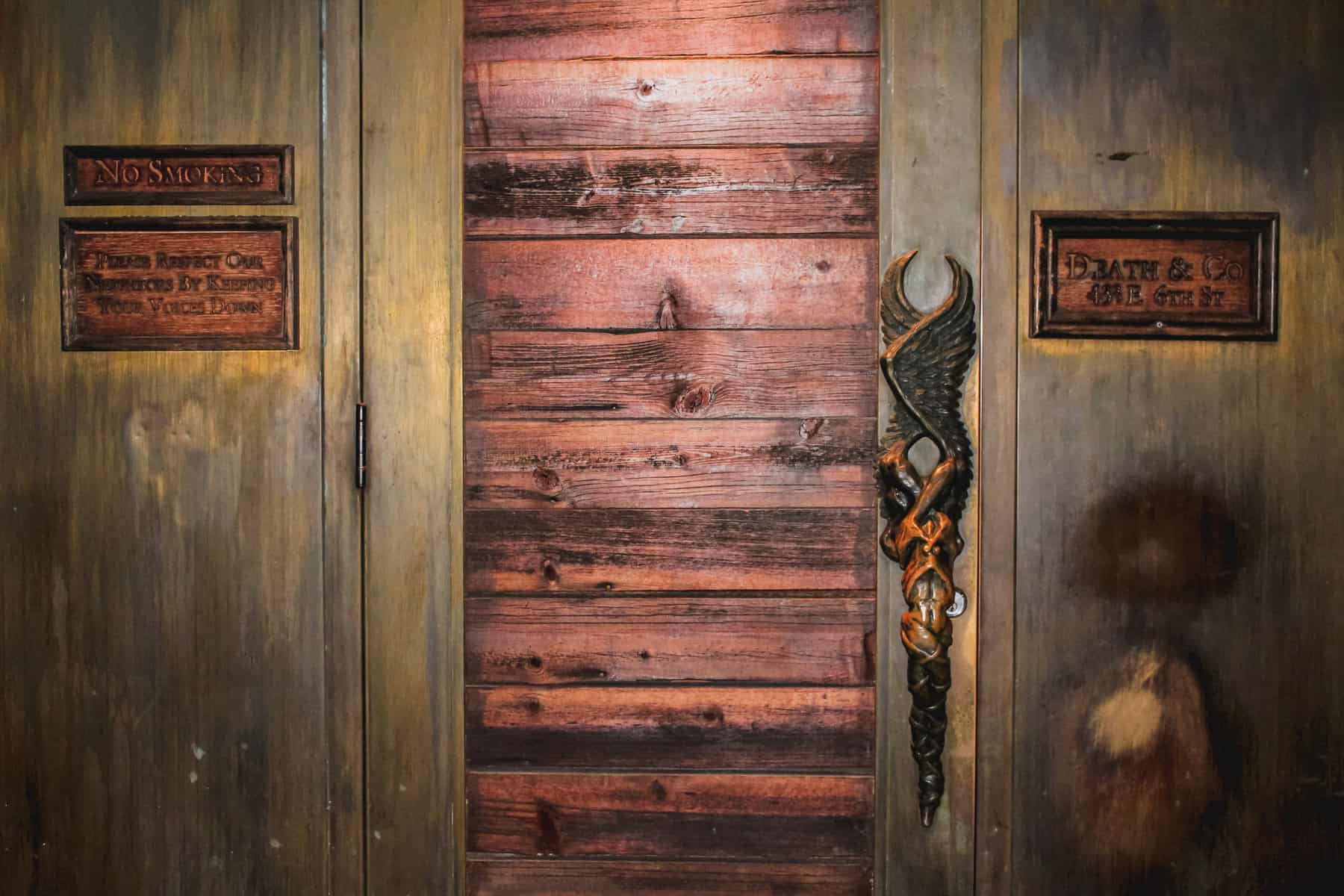 So I am going to spend a little more time talking about this speakeasy because of the experience we had with it. First off, let me say, we wanted to come here the first time we came to NYC together, however by the time we got there the waiting list was 3 hours long, so we didn't get to go.
This time, we were smart and came pretty early in the evening. We were still the 15th in line, but that equated to about an hour and a half wait which isn't bad considering it was a Friday night.
They do take reservations so if you want to come here; I recommend you call in advance and book a table. I didn't know this. Otherwise, I would have done that.
A couple of things to mention if you are going to go here, or any nice bar in NYC, expect to be dropping at least $20 per drink. Also, make sure you turn off your flash if you are going to take pictures. I did ask if I could take pictures inside and they said it's fine as long as the flash is off.
We ended up sitting at the bar, so we got to see all the action. Let me say, the men behind the bar aren't just bartenders, they are masters of the art. All the cocktails are crafted so exquisitely. They have a whole menu of cocktails categorized by spirits, or they can make you something based on what your preferred spirit is.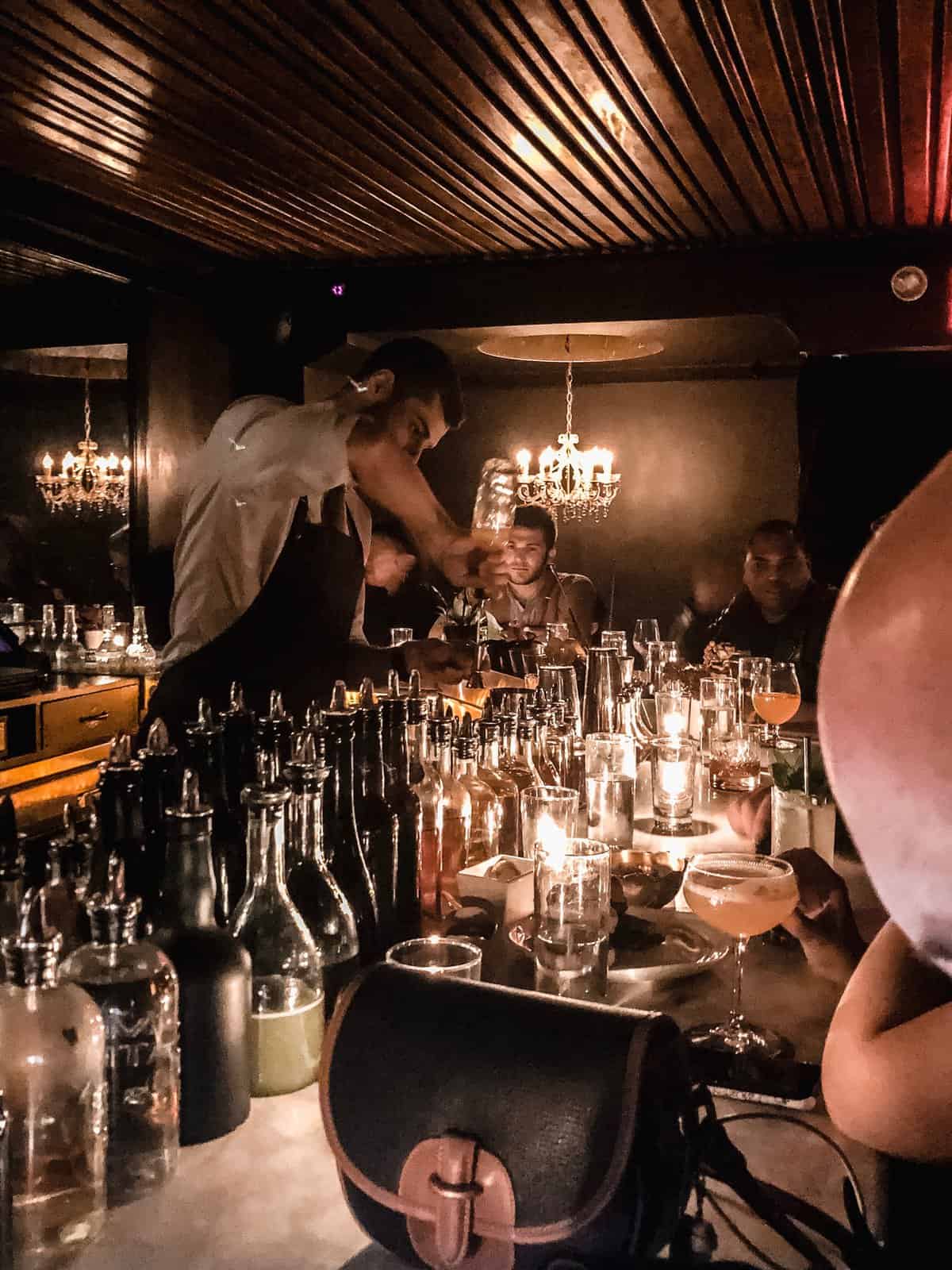 We ended up having three drinks each here. The first round was Deemeter and Calamati Jane. After that, I didn't even get a chance to write the name down. They are pretty quick at taking back the menus. They defiantly run a tight ship over there.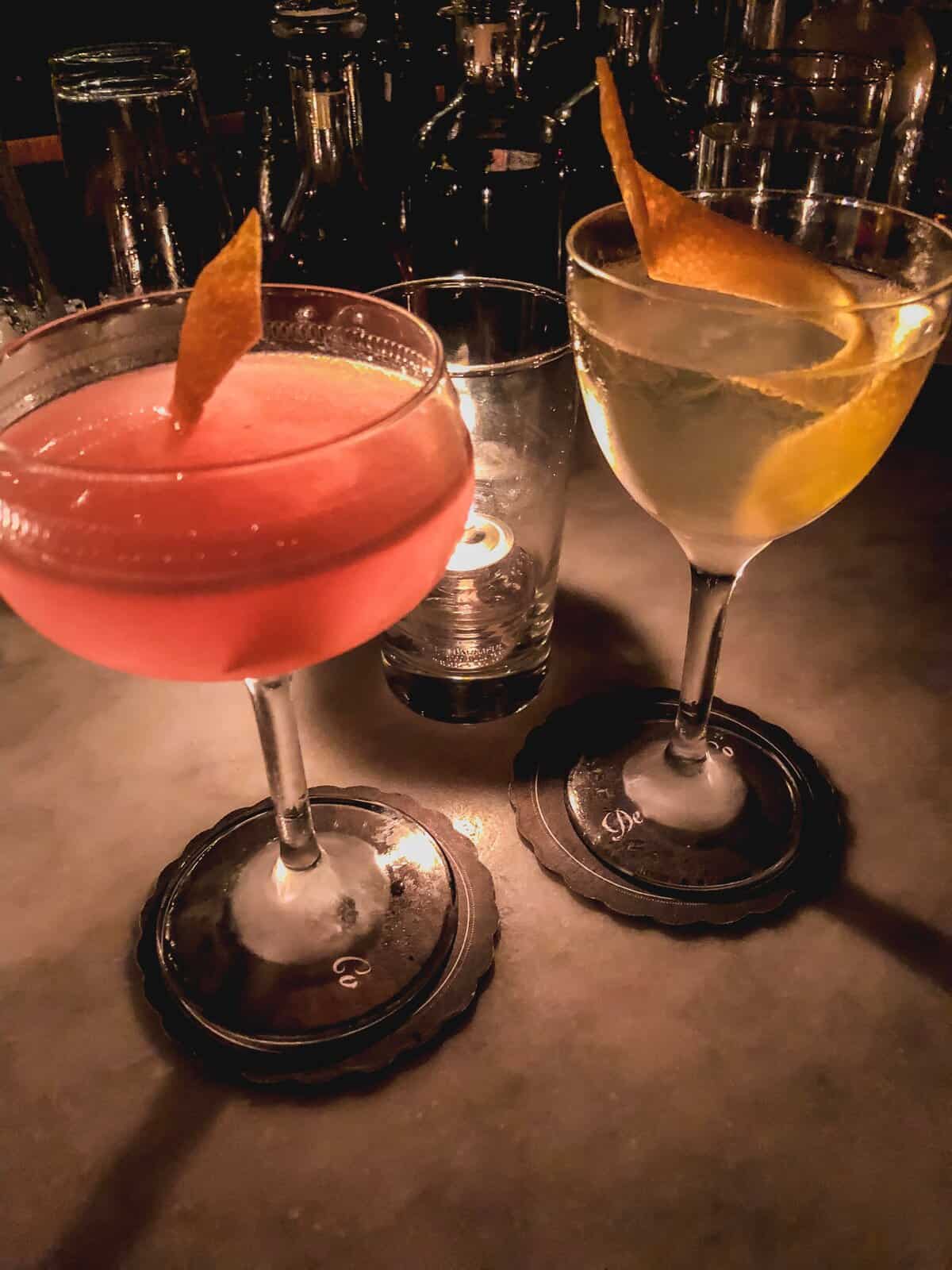 We were sitting next to a couple who were getting pretty drunk, and the girl sitting next to my husband kept backing into him because she was seated facing sideways instead of the bar. He was getting so irritated about it, he mentioned it to me.
Now mind you, it was pretty loud in the bar. People were talking, and there was music on so he didn't scream it to me.
Anyway, within a few minutes, one of the bartenders asked them to sit correctly at the bar or leave. Whoa. Talk about being observant of body language.
These guys are on a whole different level, you can tell. I've never been to a bar with such a class and emphasis on client experience. Next year, I will be making a reservation, and we will be coming back here on a regular.
John's of Bleeker Street – 278 Bleecker St, New York, NY 10014
Let me preface by saying, if you go to NYC and you don't have any pizza, what is wrong with you? Are you even human?
Ok, there are many John's pizzas in the city, but apparently, everyone says this one is the best one. Why? I have no clue; we didn't try every John's Pizza parlor to be able to judge that so we listen to the masses. We ended off the night off right with a slice (ok, my husband had two) of good ole' New York-style pizza. Greasy, cheesy, salty goodness. It doesn't get any more New York than this.
Day 3-
Russ & Daughters – 179 E Houston St, New York, NY 10002
As the saying goes, save the best for last!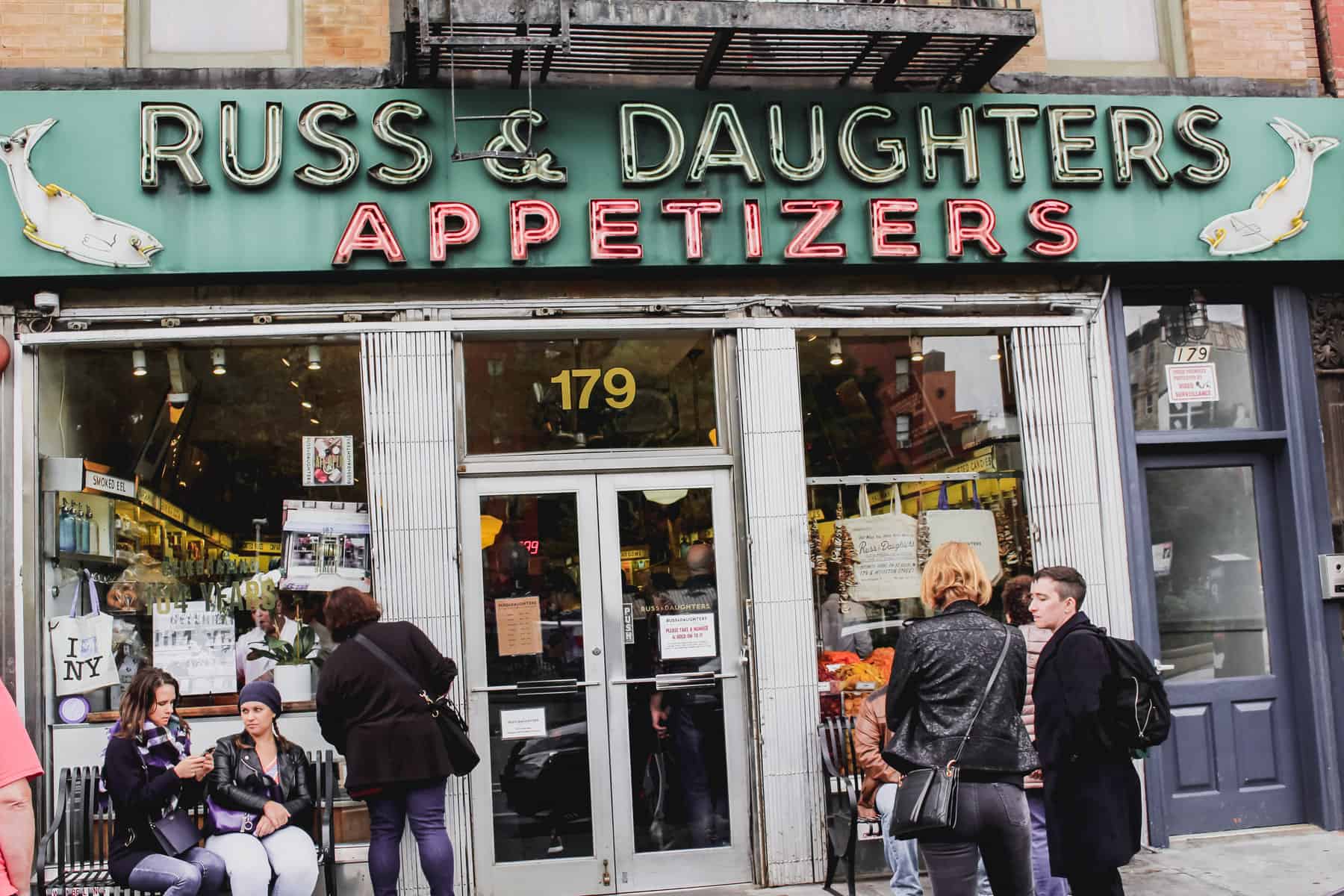 Russ and Daughter's is one of those places that we make sure to visit every time we are in the city. The bagel and lox sandwiches there are out of this world.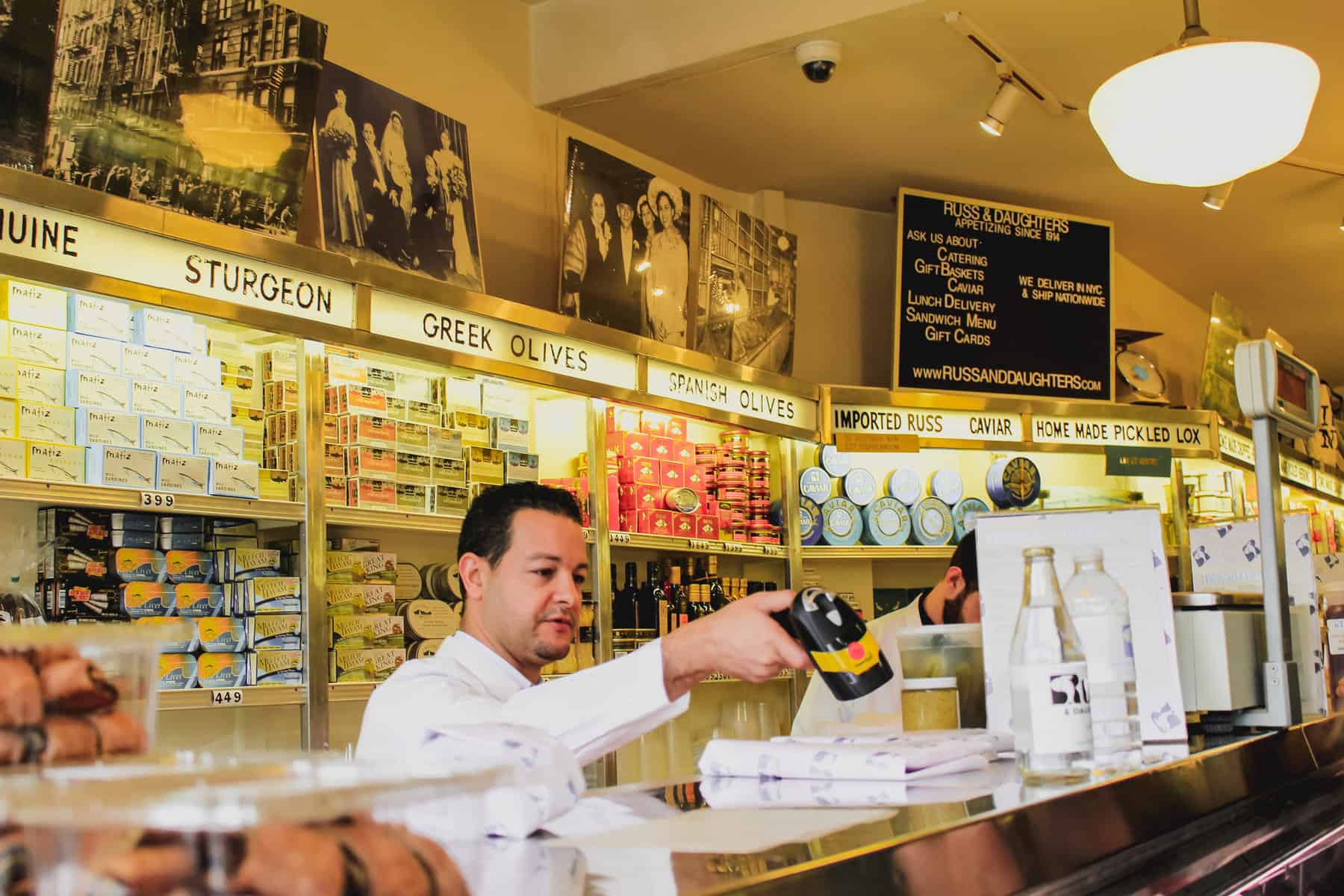 Shake Shack -691 8th Ave, New York, NY 10036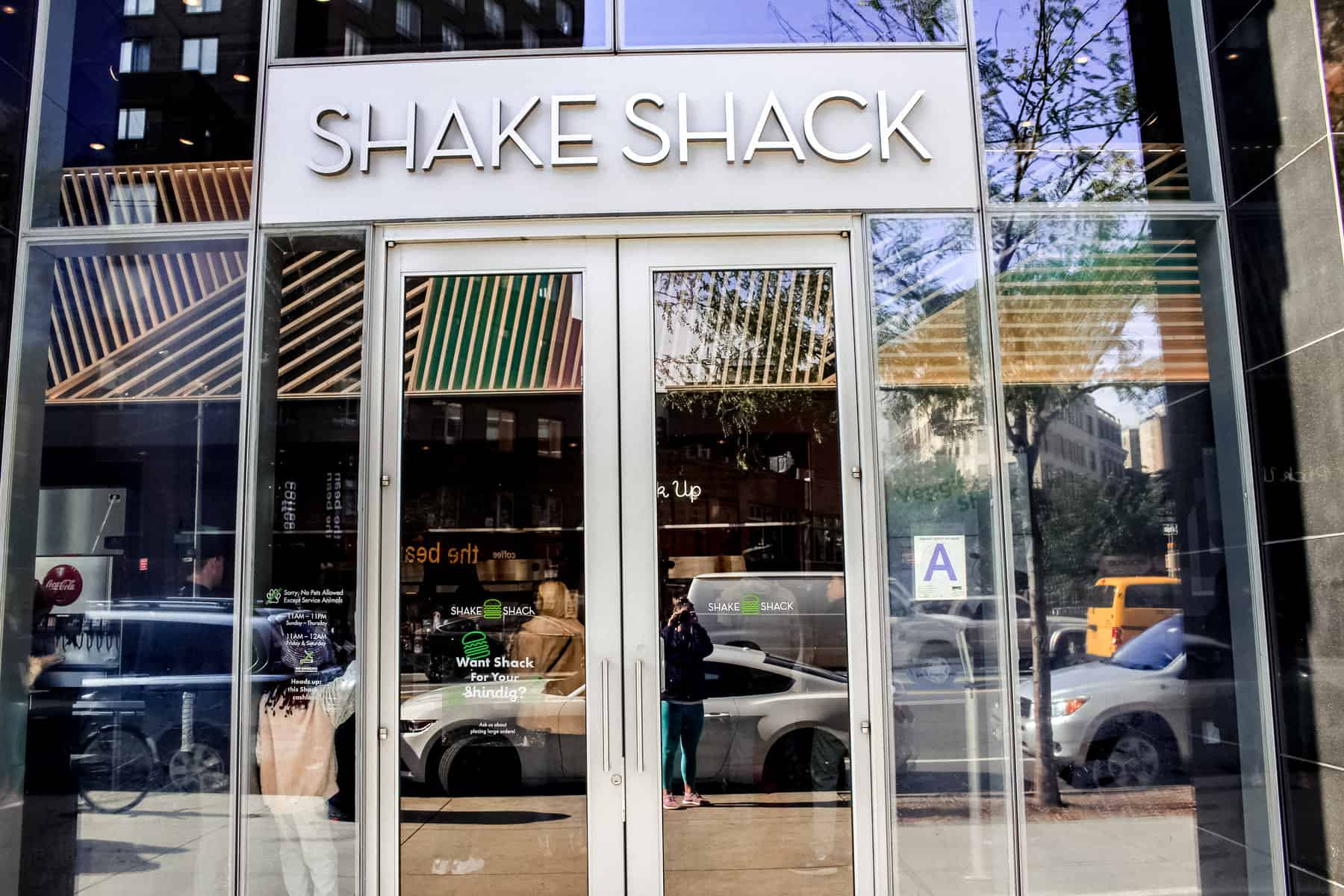 This was also one of those unplanned trips. My husband was watching the Michigan football game at a local sports bar, and I was so tired from my morning cycle ride at the Peloton studio, so I decided to head back to the hotel for a mid-day nap.
As I was walking back to the hotel, I passed this Shake Shack and realized I was hungry. Also, I heard that this is like the In-and-Out of NYC.
The burger was amazing. I love smash burgers in general, and this one hit the spot. I think it tastes better than the $26 burger we had at the Spotted Pig.
Eataly – 200 5th Ave, New York, NY 10010
The rest of that day we spent eating our way through Eataly. Eataly is a giant Italian Market with all things Italian.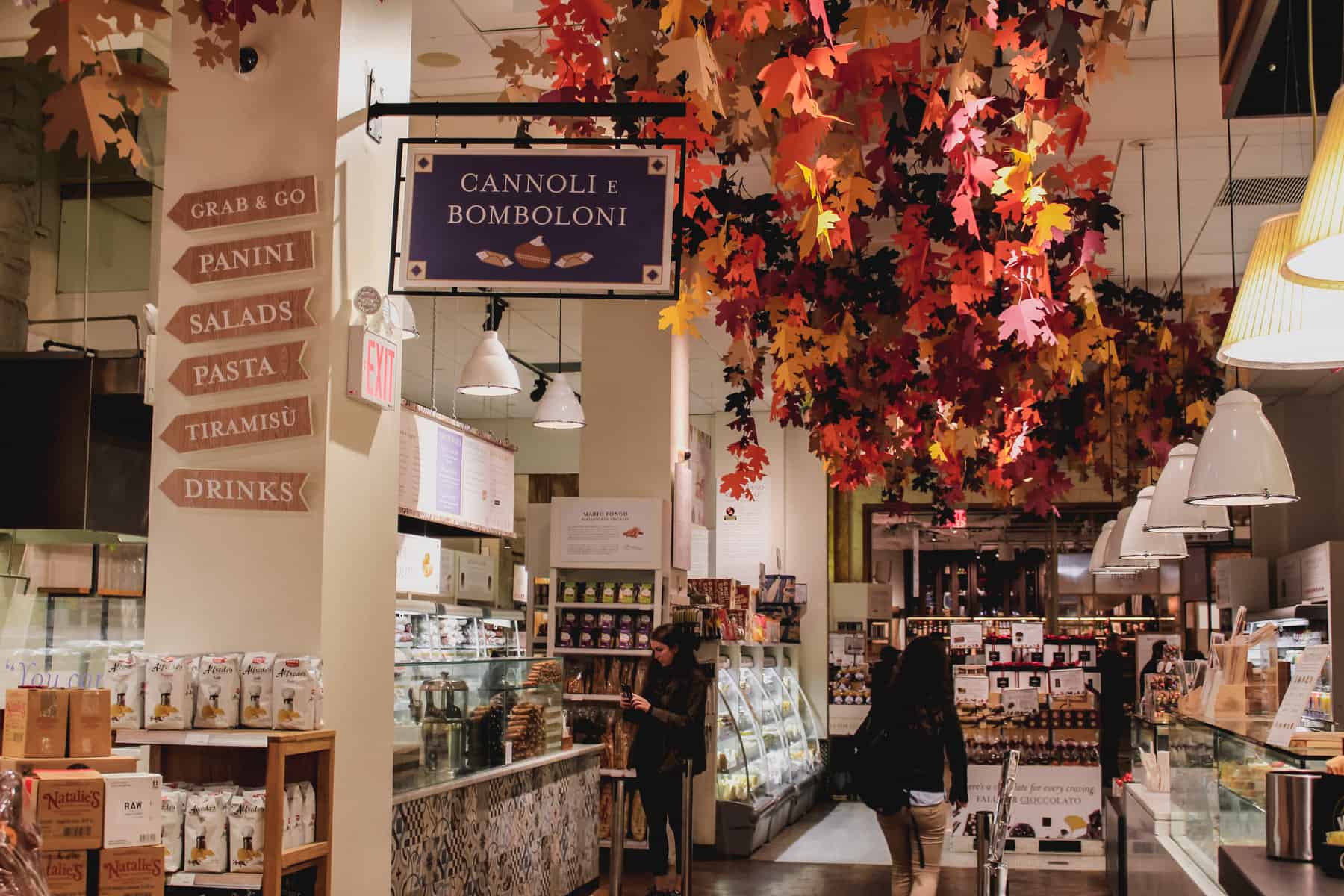 They have all the Italian desserts you can imagine…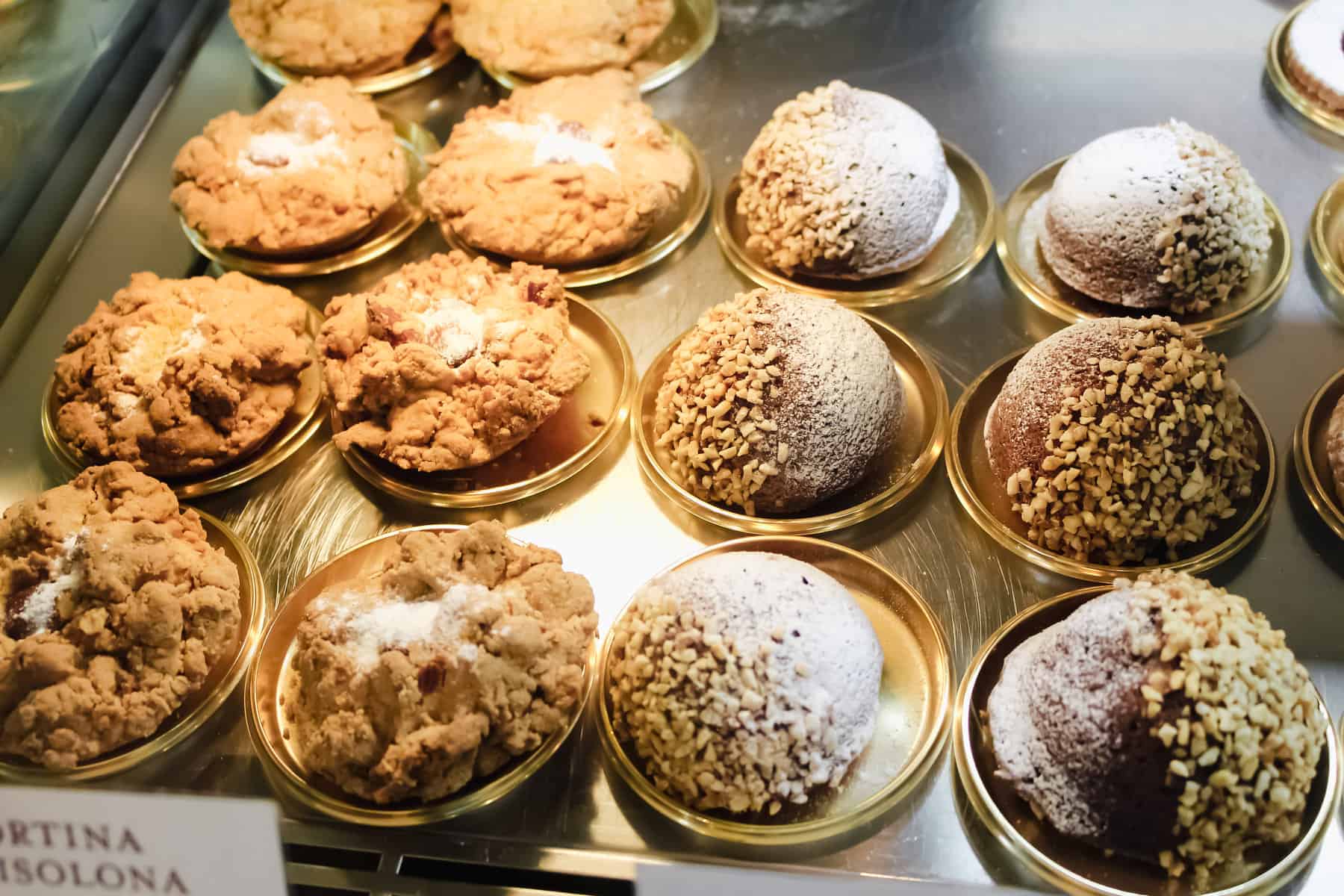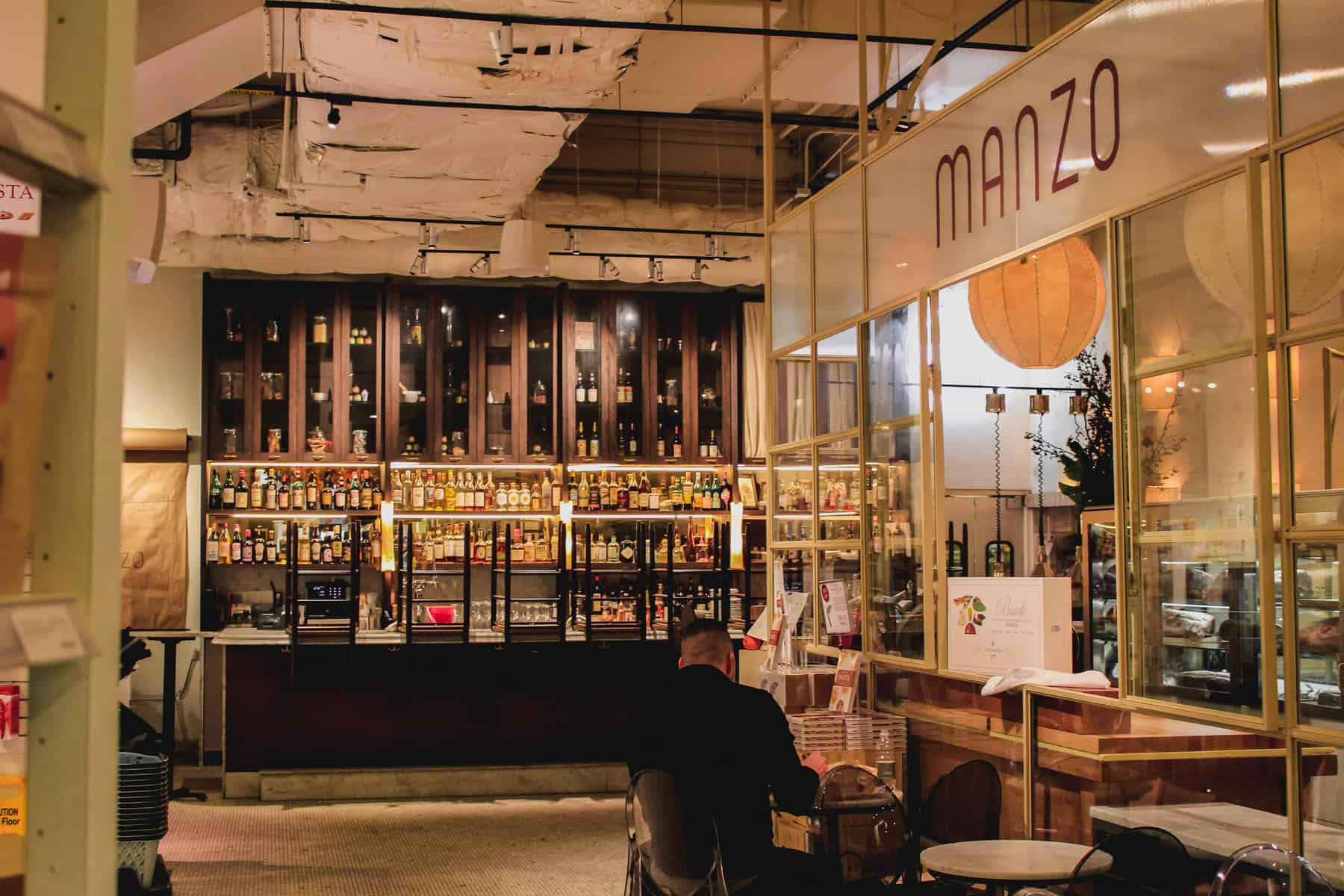 CAFFEINE BREAK!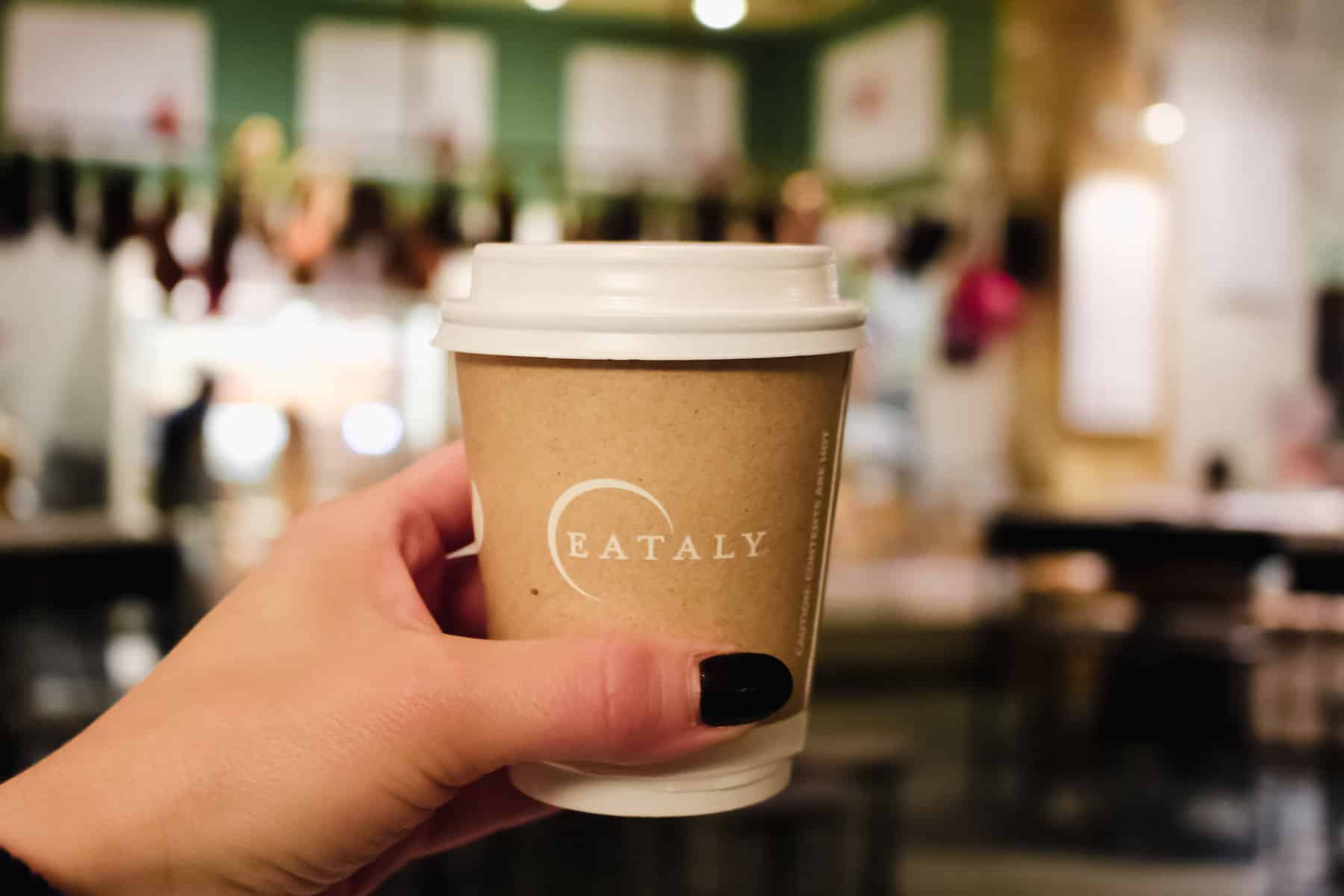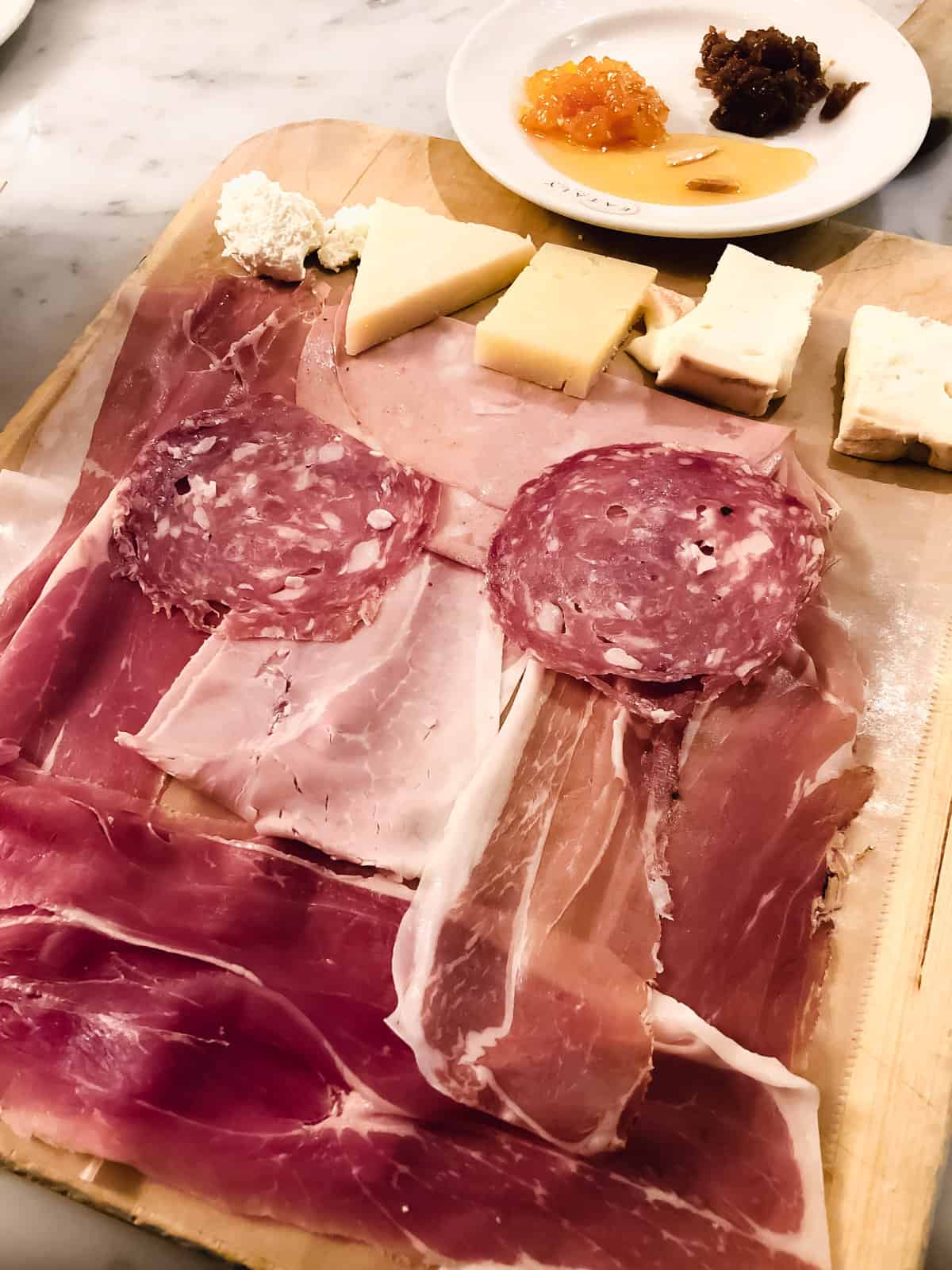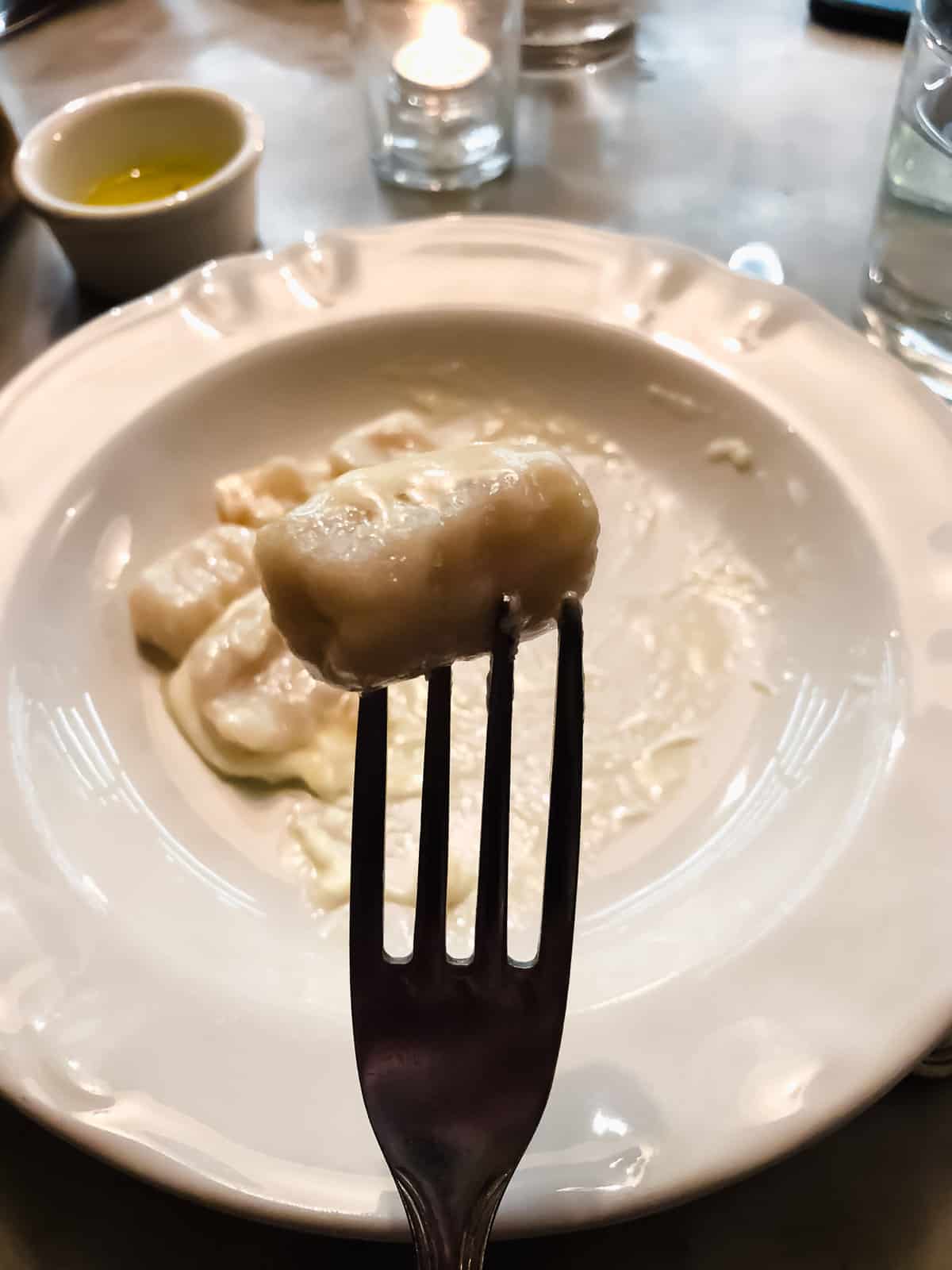 The ultimate goal was to get seats at the pasta bar. They make the pasta fresh, right in front of you.
It took a while, but my husband got us seats.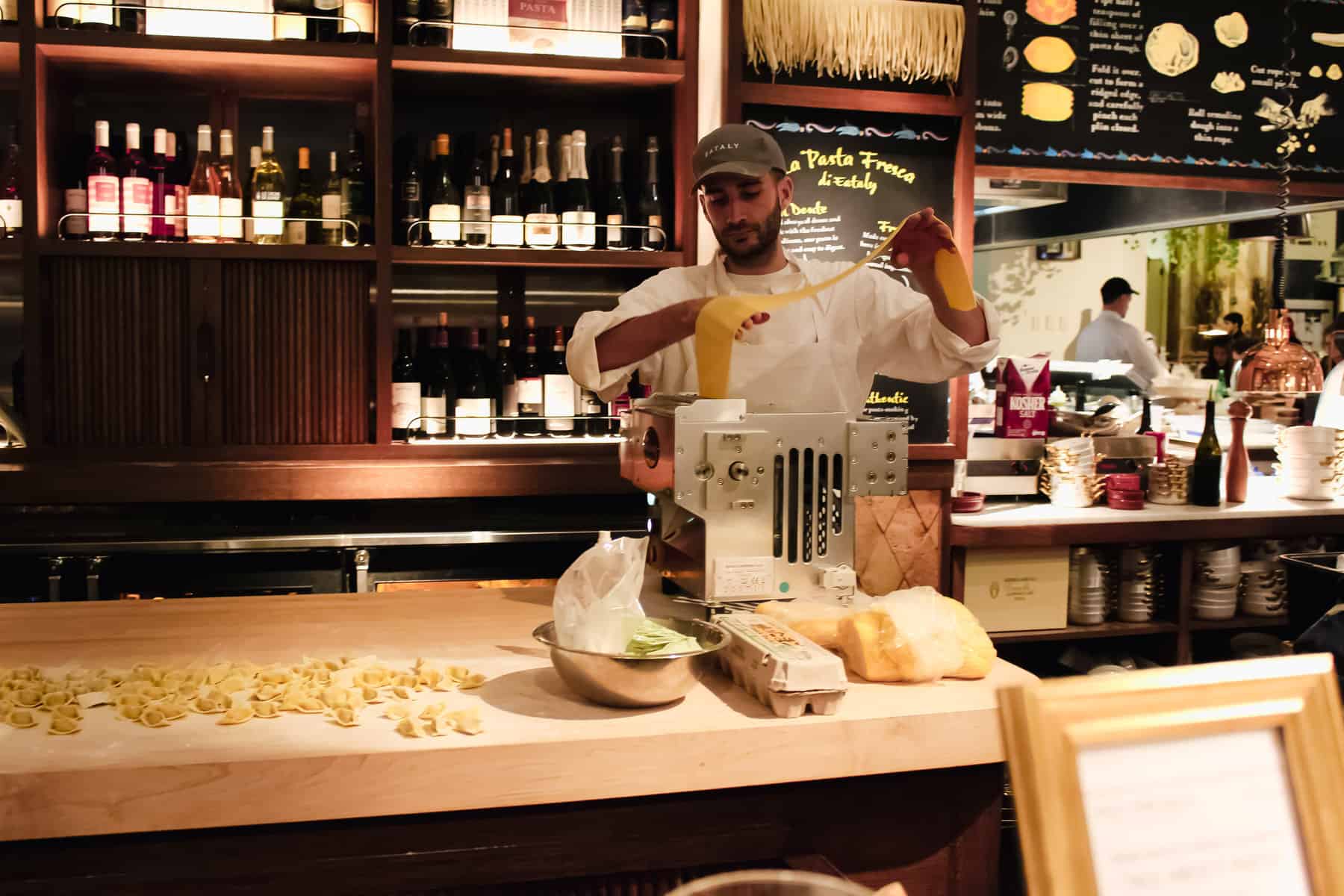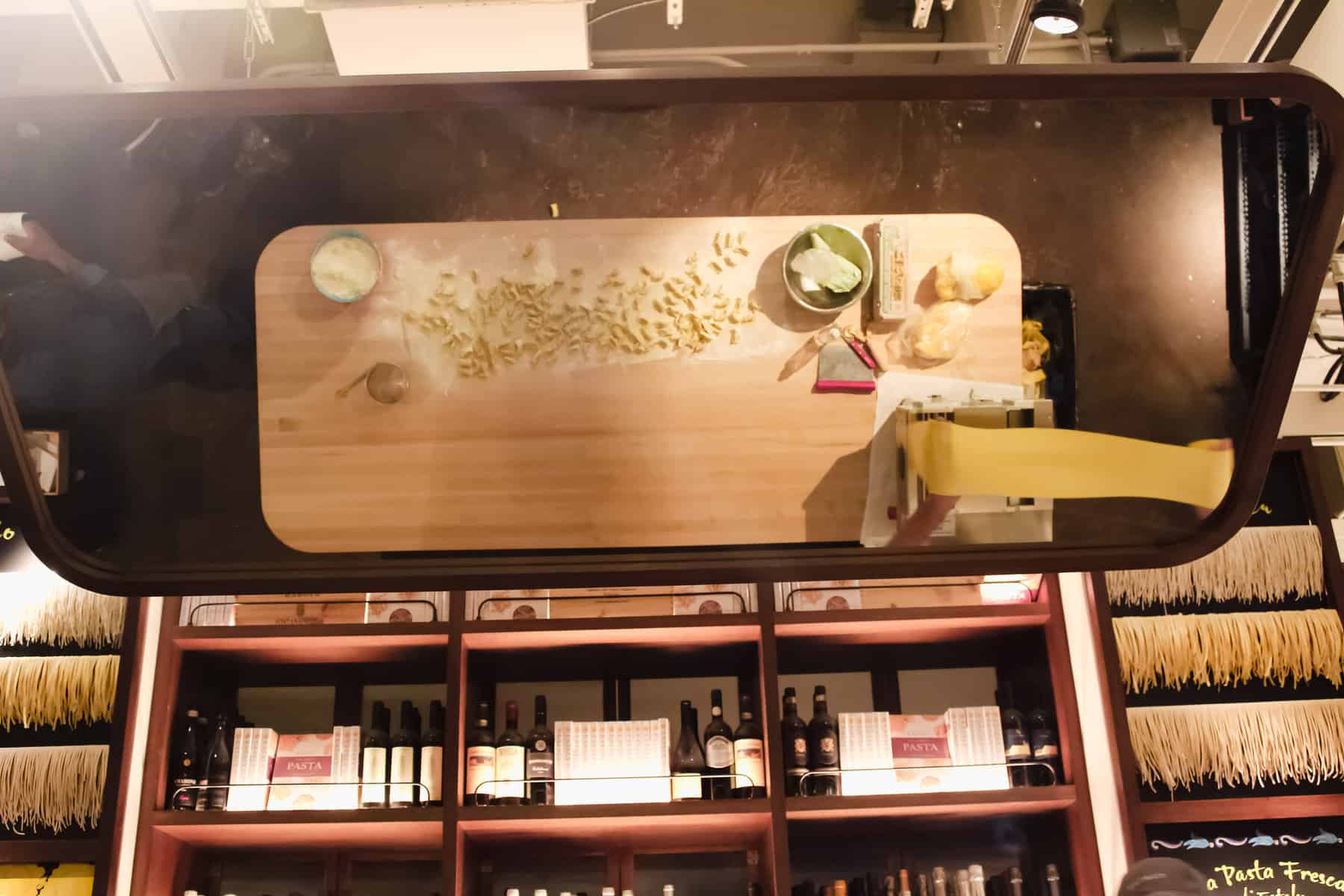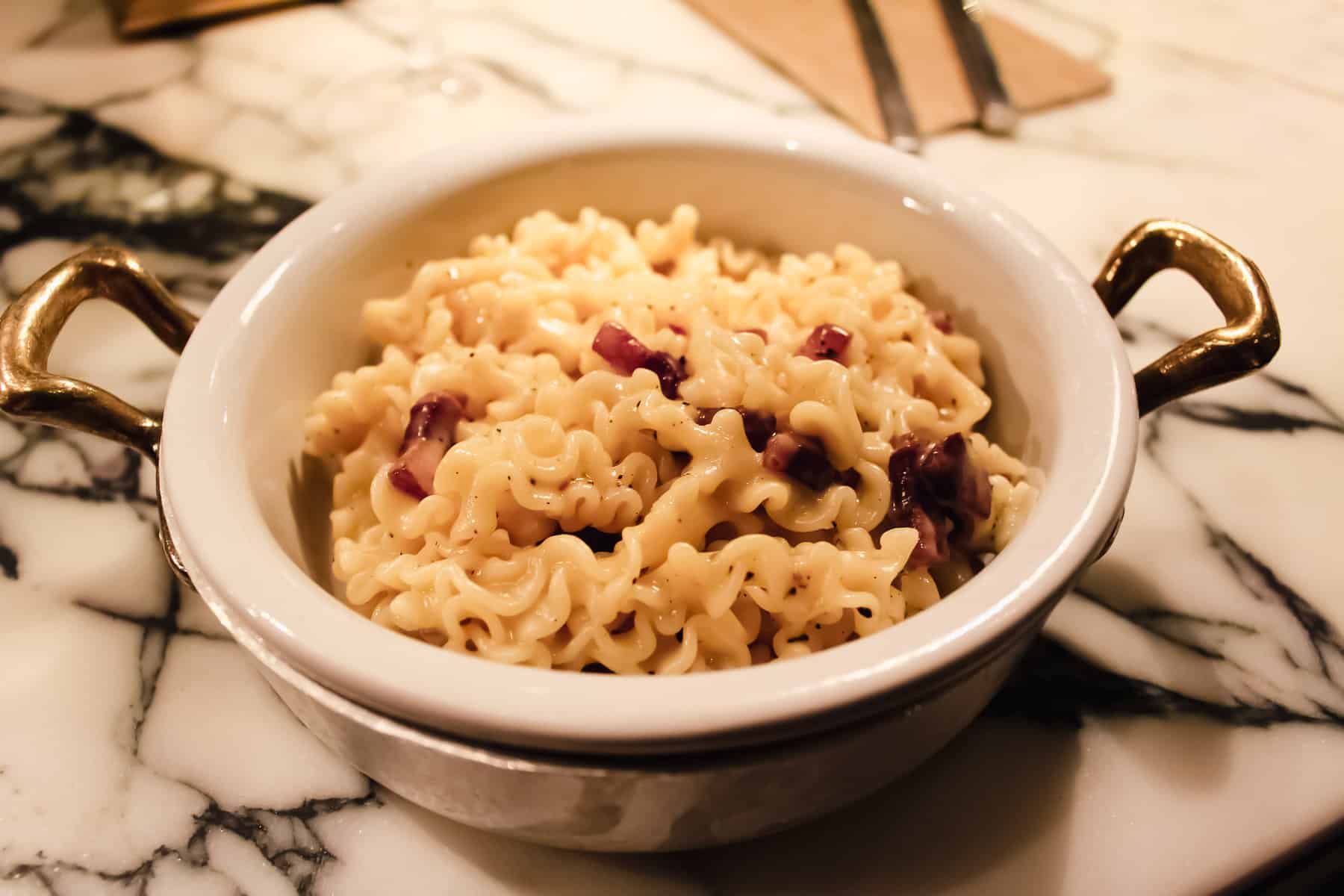 Then, this…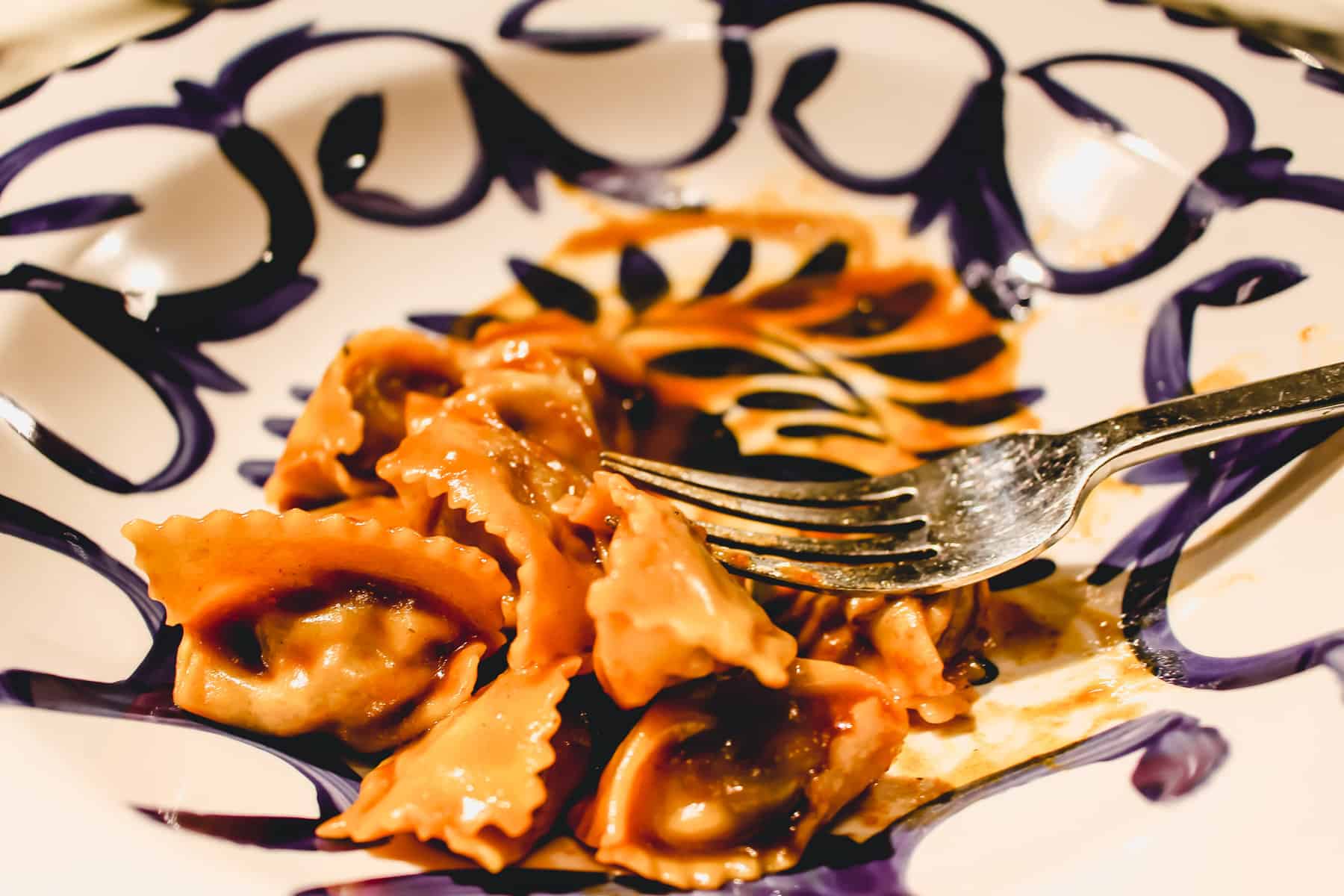 Everything we ate at the pasta bar was beyond amazing. This is probably the best meal we had the entire trip. We are not even big Italian food lovers, but the food was incredible. So fresh and flavorful, just thinking about it makes my mouth water.
Even though we ate so much food, we had to make room for Gelato!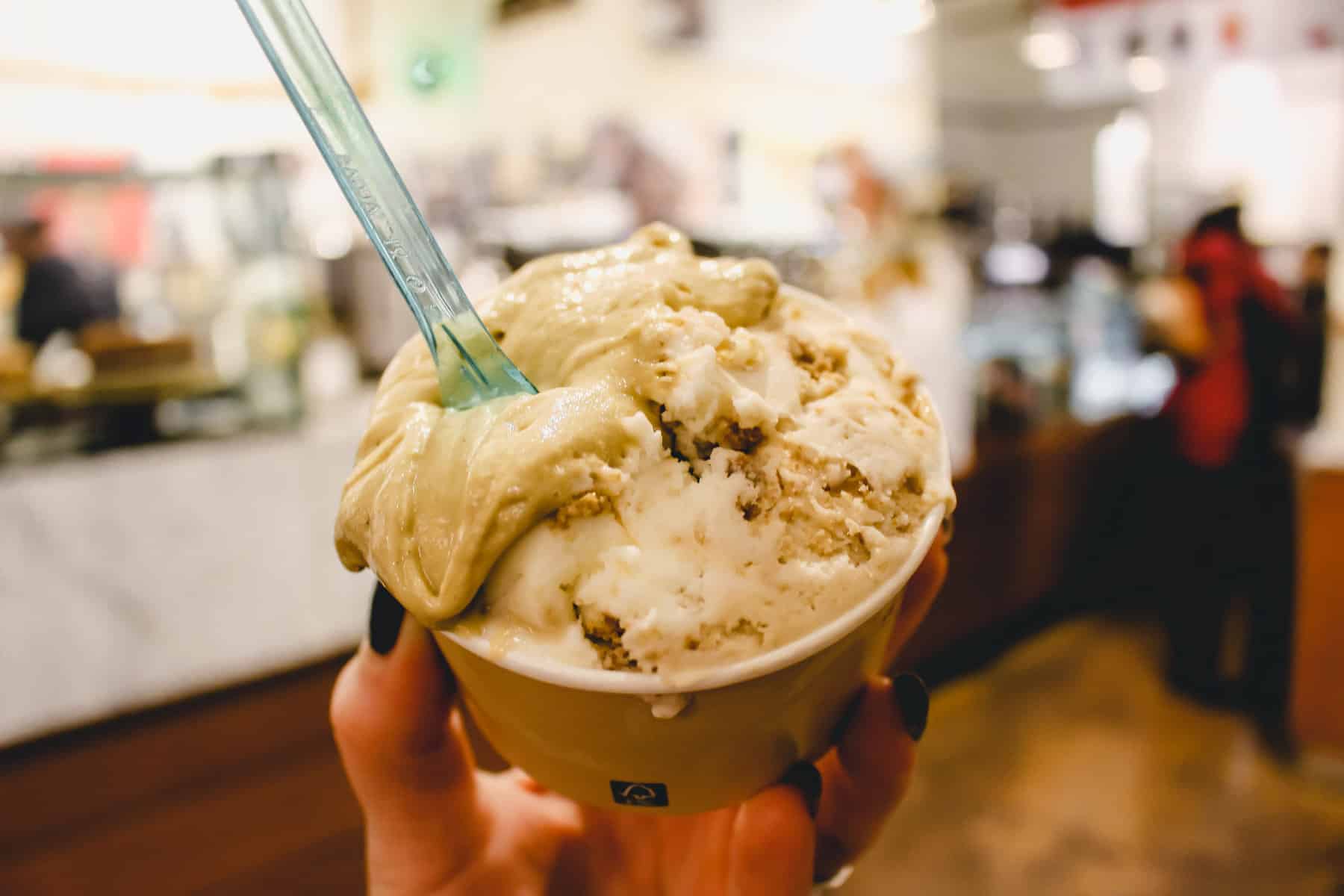 Now that is a way to end an NYC trip!!! We had so much fun eating our way through the city. I hope you enjoyed this Travel Food Guide and can visit some of these amazing places on your next visit to the city.
So, what did we do after eating ALL that food for three days? Well, if you are curious, my husband and I decided to do a one-week fast based on a bet we made. If you want to read about it, click on this link, "How I did a One Week Fast and Survived"
Happy Travels!!
Keto Recipes to try: